If this version of the Millenary would be still available today...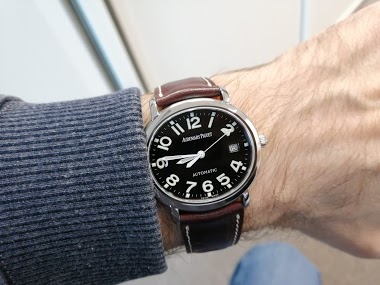 ...there would be some customers for it, don't you think so? Love the simple and clear dial. Greetings, Ron
4d
foversta
Wow, bravo AP. Very nice watch.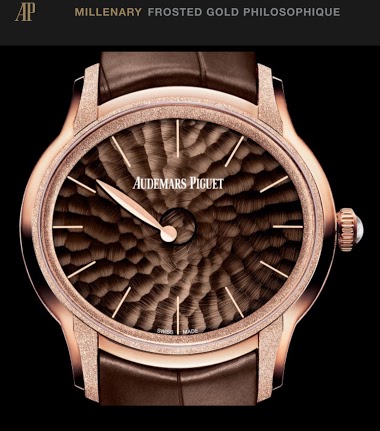 New AP Millenary Frosted Gold Philosophique. The dial looks amazing. Vte Image added
1M
VMM
Just a new shot of the Millenary, which wears very comfortable!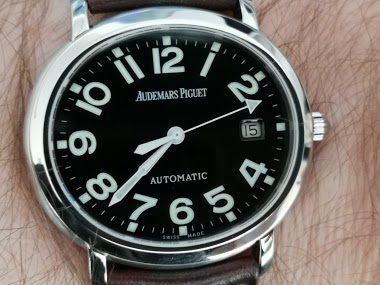 But there's a hand missing...?! ;-) Greetings, Ron
3M
MichaelC
Today's AP...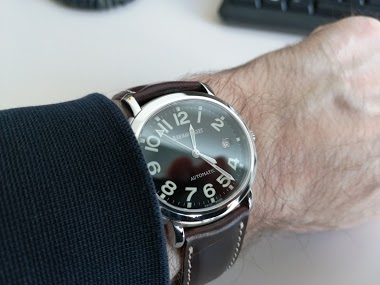 ...not Royal Oak, not Code 11.59 - but Millenary (15016ST). Looking at it, they shouldn't have discontinued this model, I think. Greetings, Ron
6M
ronhan
Audemars Piguet Star Wheel Platinum Red Dial.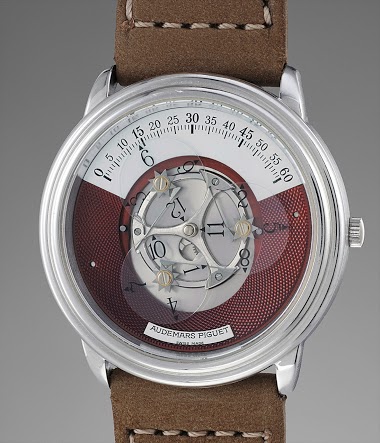 Credit picture: Phillips. I am a big fan of the Star Wheel, and mostly of the Millenary Star Wheel, but this one doesn't lack charm nor beauty and I must confess that I didn't know this dial version. The back is so so, but the front... Wow! Best, Nicolas
5M
amanico
What do you think about this ROO Navy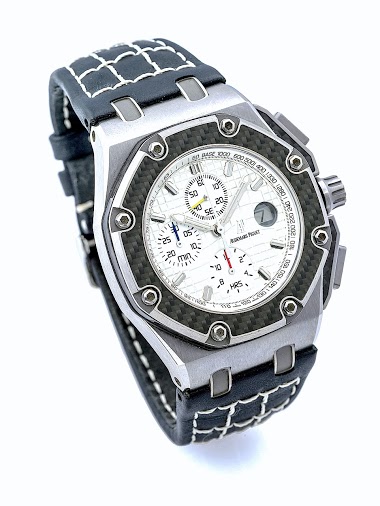 ROO Orchard Road: Or Juan Pablo Montoya...
6M
coster177
Code 11:59 Perpetual at the Boutique...
Funny you should mentions other watches being tied to the SS openwork, Yes is the answer, I purchase the frosted Rose Gold Millenary Openworks on the bracelet form them this last Christmas (my wife does love it) with a promise I would get the next SS open
6M
redcorals
Code 11:59 Perpetual at the Boutique...
I apologize if I may offend anyone, but I have quite a negative impression of AP boutiques. I have no doubt that the experience of buying a piece from the boutique would be great, but I am quite disappointed by the blatant tactics used to get a piece that
6M
redcorals
Code 11:59 Perpetual at the Boutique...
Now cones the time for decisions, this is one of those pressure sales that keeps promising me the SS double balance wheel openworks on a carrot. The Perpetual wasn't supposed to show up until the end of the year but suddenly became available two week afte
6M
redcorals