Wearing all my watches now; Part 3 of 10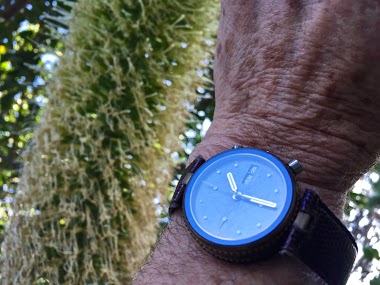 This is becoming a lot of work! My room is strewn with watches, shirts, camera lens wiping cloths, and assorted props. Luckily my wife is humoring me and helping out. Here are more - today my theme is black dial, some with complications ... #21 MIH (calen
20d
Subexplorer
Sizzling HoT!!! Seiko DISCUS BLACK (aka Burger)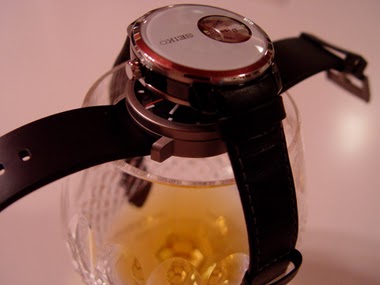 The MIH survived but the 'Burger disappeared at some point Cazalea (I love the way these long-lost threads can reappear when we comment on them)
1M
cazalea
20 years apart!!!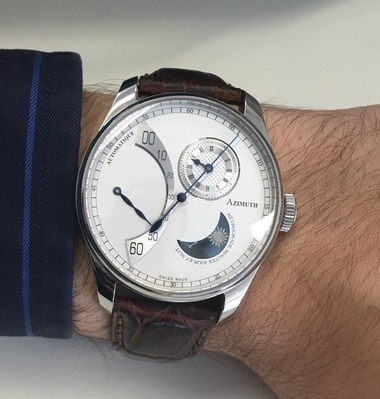 Here is mine. 1st MECHANICAL (~2007) - Azimuth Round Retrograde Minute Jour Et Nui LAST MECHANICAL - MIH ANNUAL CALENDAR. My taste is definitely improved but I still kinda miss the Azimuth (probably around 45 watch acquisitions and sales between these two
1M
Arie - Mr Orange
Are you ready for — HOROLOGICAL ALCOHOLICA — ready..set...GO!!!!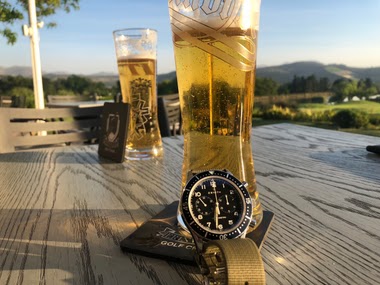 Decided for some pics from our yearly November Getaway.. On the Golf course.. Summer flowers all over White or Red & cool MIH Your choice of wine & watch.. Great summer companion: CP-2 Cronometro You actually can't drink bad wine here ! Flower ple
1M
NautNut
Judges and verdicts for the WS of the 9th of November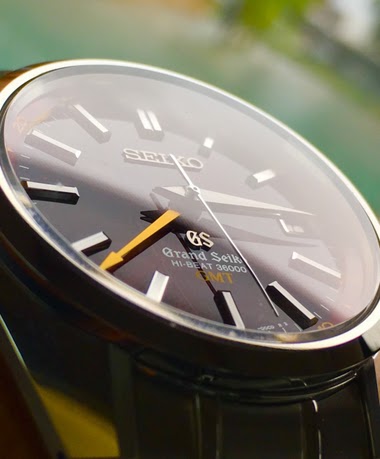 This has been a very challenging week to judge as there have been so many different facets to the topic. I guess this will prove even harder for the other judges, as there have been more wrist shots than static ones this week So here goes: - 3rd place for
2M
KMII
WS for 9th of November - 'Stealthiest watch you own' is live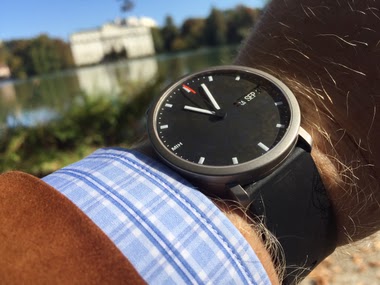 Thought to chip in several choices.. Unobtrusive but cool MIH Hidden Chrono The Stealth choice 2 low key Crosshairs JLC E 855 coolness Habring2 Doppel Felix: Rattrapente pleasure.. Best to all & HAGWE ! hs.
2M
KMII
Wrist Scan Session 13th / 14th of October: Free theme. It starts now!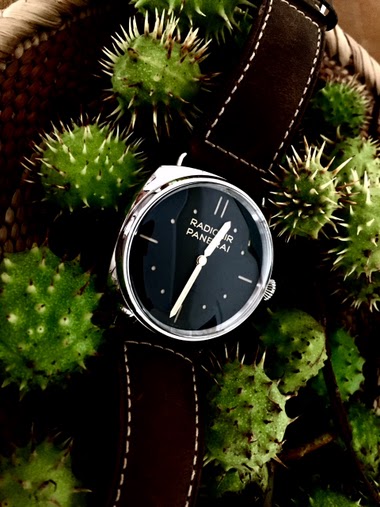 Signs of upcoming fall: chestnuts & PAM 425 Ready for theatre - Memovox Blue Boutique Edition Was also really great company for several summer evenings MIH - unobtrusive Indie, low key but also very cool MIH in her CH- habitat Early fall mood for JLC
3M
Subexplorer
What do you wish for? That's our theme this week, folks . . .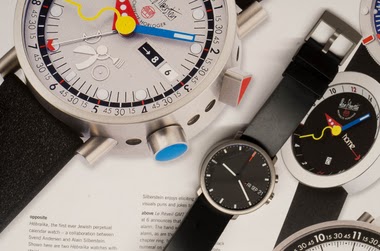 an Alain Silberstein would be a great acquisition. Wearing the MIH today. HAGWE!
3M
Watchonthewrist
Paul Gerber: Amateur Watchmaking with the Master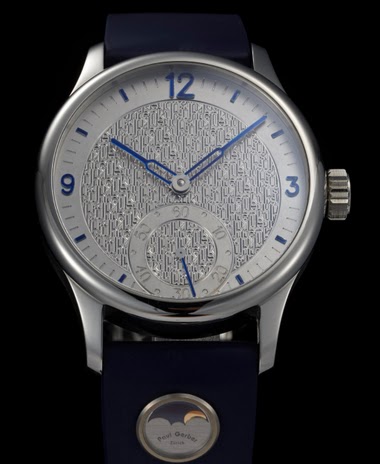 "Initiation Courses" have become very popular within the watch industry. Almost every manufactory visit is interrupted by a workshop to give visitors the illusion of being watchmakers. With me, this illusion vanished quickly, even when dressed in a white
3M
KMII
Wrist Scan Session 31th of August / 1st September 2018 is now! Free Theme!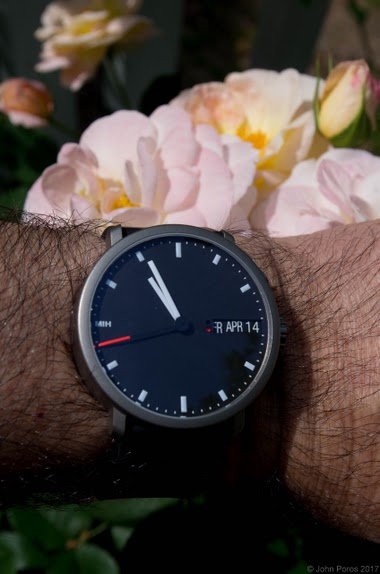 HAGWE!
4M
Geo