Lange & Sohne Cabaret Platinum.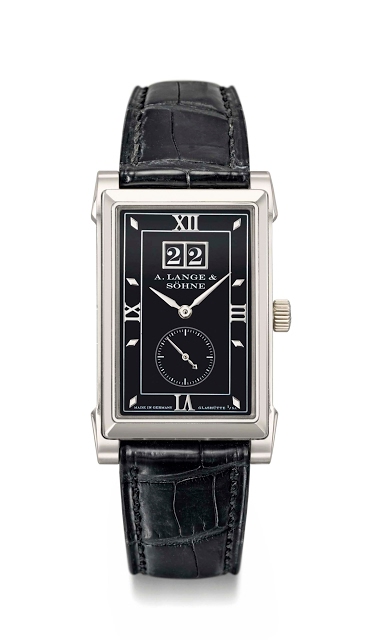 This Cabaret is in my Lange Top Five, along with the Datograph first generation, the Langematik Anniversary, the 1815 Moon Phase Emil Lange and the Lang One Platinum Black Dial, in this order. The Cabaret is another watch, a very special one, with its rec
8d
amanico
Lange & Sohne Langematik Wempe Edition in Platinum and in Yellow Gold.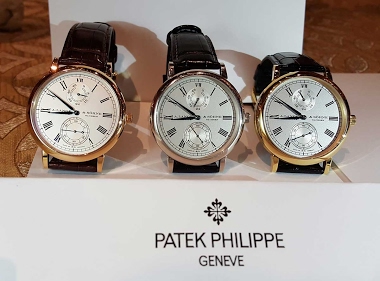 One of the fun things about the power reserve indicator on the Wempe Grosse Langematik Gangreserve is seeing it vary throughout the day depending upon how active you are. The goal is to keep the needle pinned at "48" all day! As others have said, if you o
20d
amanico
Lange & Sohne Langematik Wempe Edition in Platinum and in Yellow Gold.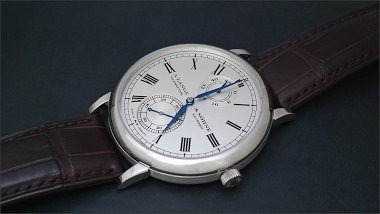 I have a personal rule when it comes to brands such as Lange: One movement, one watch. As I owned the Langematik Anniversary, I passed on the Langematik Wempe Edition. A nice watch, though, which I like a lot. In platinum: In Yellow Gold: And a view to it
20d
amanico
Me & Keith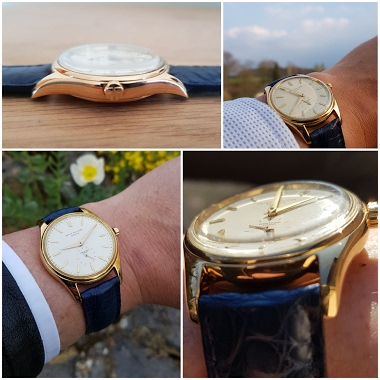 but there are other nice references, such as 570, 2508 or 1578 with it´s spider lugs, worth to look for. I was smitten by the reference 2526: the first automatic movement from PP, considered by many as one of the most beautiful and finished automatic move
23d
Pelle_thorstenson
Lange & Sohne Langematik Anniversary in Platinum, one of my favorite picture.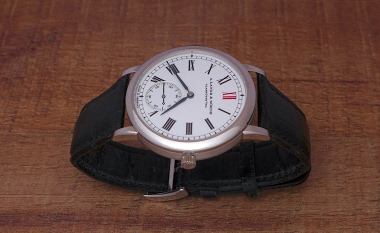 Floating... A superb and captivating dial, superb case proportions. Delicate, class, apart... Best, Nicolas
23d
amanico
stealth timepiece....which one is your favourite ?!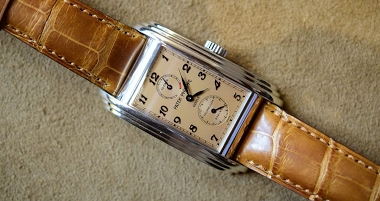 i've been always intrigued by the notion that 'only' the wearer knows what it is and for the rest it is a normal timepiece ! in that sense i think there are few which are quite good stealth timepieces in my view... 1) 5101P is a killer...though it gives a
1M
MTR
Will Lange switch a US dial for a German one or vice versa if you send it in for service?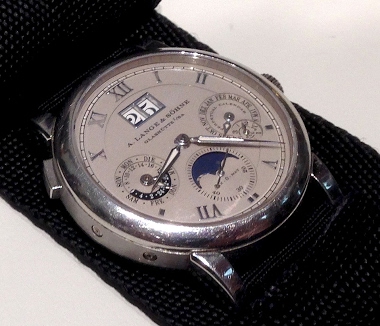 ... years ago, on my Langematik Perpetual. I had sent it in to correct a problem under warranty, and when I got it back, Lange inexplicably replaced my perfectly good English dial with a German dial! See pic below. They changed it back to English for me l
1M
CR
Looking for my perfect Patek
Off brand but the Langematik perpetual is close except no chronograph. Otherwise white metal, metallic markers and hours, 38.5mm, 11m I think is close to my criteria, shiny platinum dial I have the original Daytona which with the grey sub dials is sporty
1M
CL
An old picture, cleaned and reworked, of the Langematik Anniversary and the 1815 Moon phase Emil Lange in platinum.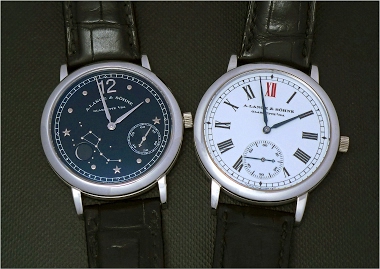 It was worth some effort... My favorite Lange... Ever. Best, Nicolas
1M
amanico