New arrival!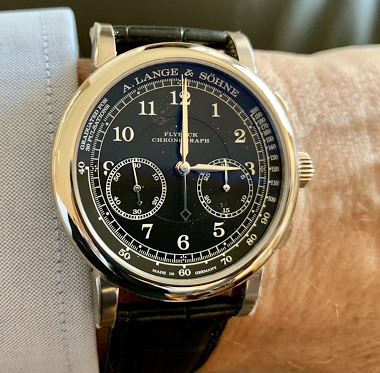 Remember the book "Blink?" I am sure many of us know, "in the blink of an eye" when we first see a watch in the metal if we have to have it. That just happened to me!!
2d
Watchcph
Second straight day with this German beauty..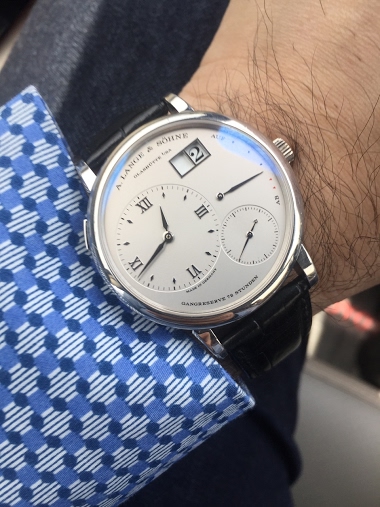 17d
Horology75
Sunday Delight: Lange & Sohne 1815 Moon Phase Rose Gold Tribute to Emil Lange.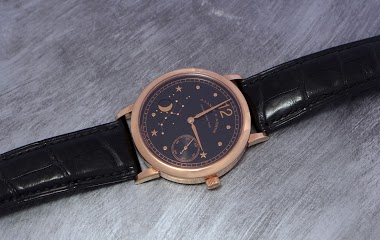 I am not a colored gold fan, but I must say that there are some worthy exceptions. Such as this Lange 1815 Moon Phase Emil Lange in rose gold. The proportions and the contrast of the metal with the black dial is just bewitching. Not at the point to make m
7d
COUNT DE MONET
Lange Monday.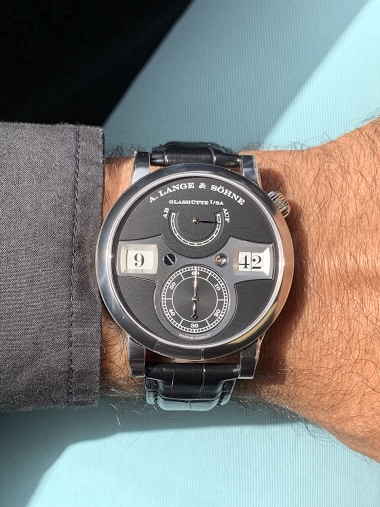 Watch world is messed up. Such an under appreciated is chasing the hype of steel patek nautilus and Rolex and paying crazy money for these are paying almost $100K for the 5980A if you add another $10k you can get a new Zeitwerk and a platinum Datograph
20d
ZSHSZ
No papers with full service?
I recently serviced one of my Lange watches. It was the first first service several years after purchasing the watch. My AD provided an invoice with no information. There was no record of service whatsoever. When I called to ask for the service details th
3d
emcquillan
In love with my 'new' 1815 Tourbillon Handwerkskunst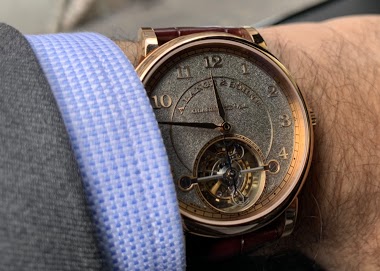 A real wonder!
11d
BABKA
Datograph Lumen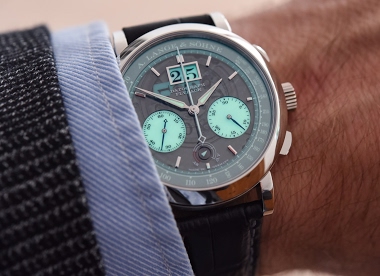 The different looks this piece presents I find very appealing. I was surprised in the flesh that the time and particularly the chrono are actually more legible than the standard piece.
7d
russell996
Nice Souvenir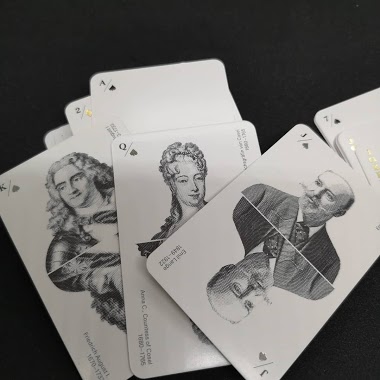 Here is a deck of cards from my favorite watch brand, especially suitable for a bridge addict like me. The packaging is neat and classy. The Joker features the celebrated gooseneck fine tuning. And the kings, queens and knaves display either kaisers or pr
10d
foversta
Weekends are for feasting.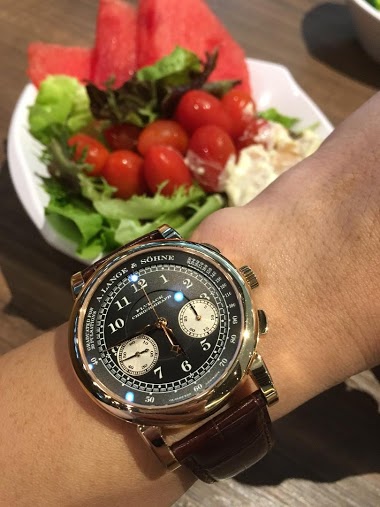 Let me start with a salad and a Lange.
7d
amanico