A Lange 1815 Saturday ...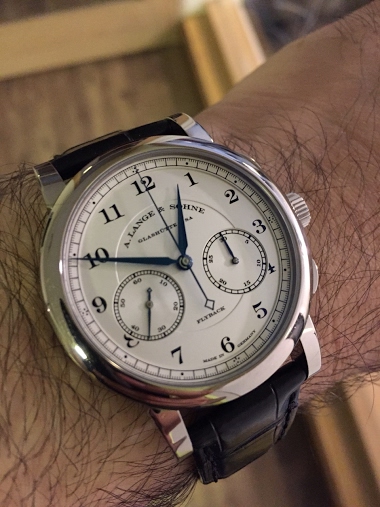 5h
Thomahof
Enjoying my little Stealth...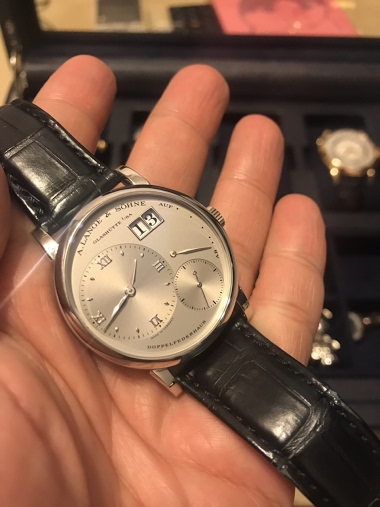 8d
Rhyzen
Best thing to do while waiting for dinner....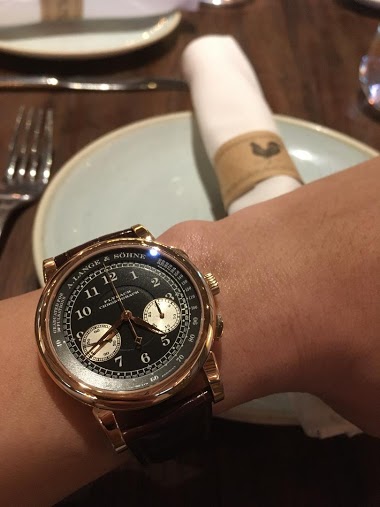 Is to wear a watch that will keep you occupied.... Until dinner is served!
3d
Rhyzen
Lange 1 25th Anniversary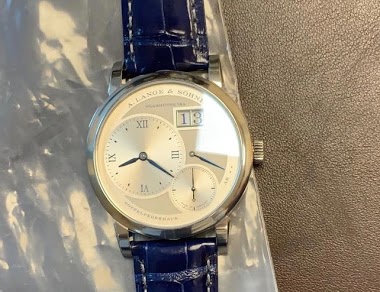 Here it is! What do you think about it?
1d
DRV83
STEEL Lange!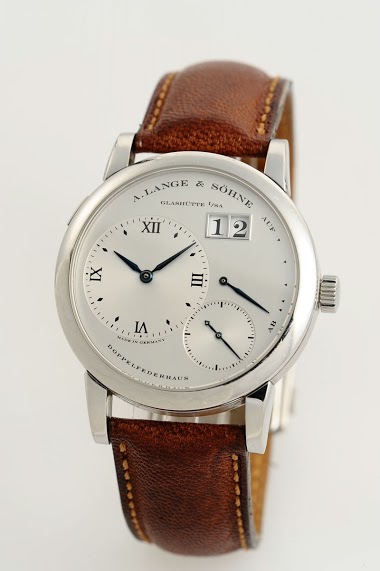 Been done before! Rare 25? Pieces with three black dials I wouldn't mind a new version, perhaps detachable bracelet
10d
CR
Date night with the Flyback.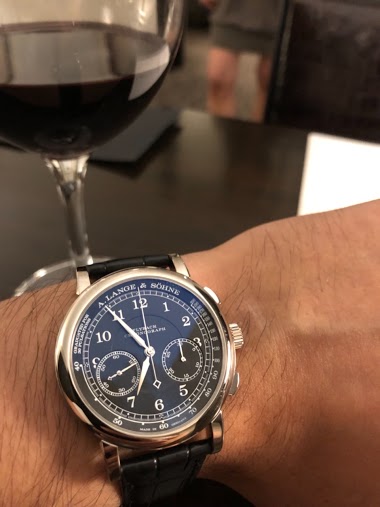 Oh and the wife too in the background. What will I look at more at the restaurant? Hmm..... probably the wife so I stay out of trouble.
6d
emcquillan
Taking this one out to dinner tonight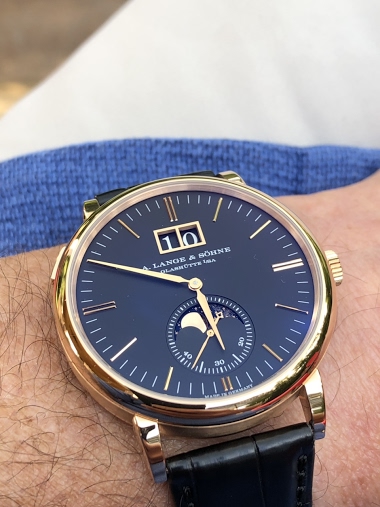 A good evening to all my fellow purist
13d
Tifosi99
Tim Mosso reporting steel Lange coming
What do you folks think about a steel Lange conceptually? I am not certain if i'm allowed to post a link so i won't He has no details but it's a safe inference it will be something to compete with nautilus et al
10d
vitalsigns
Datograph Lumen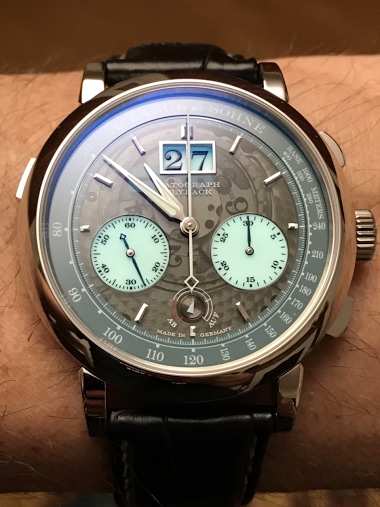 After much waiting my Lumen has finally arrived. And it sure is a stunner! Lots of macro shots to follow. The dial is an absolute chameleon.
1M
p.boxster
A fresh picture of the Datograph Tourbillon 2019 version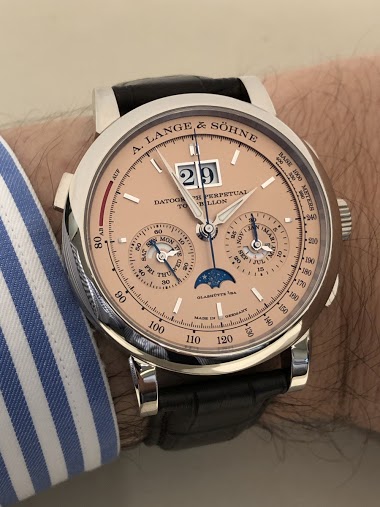 I really love this dial... Fx
2M
mdg