Hands on review of the Lange & Söhne Datograph Up / Down Lumen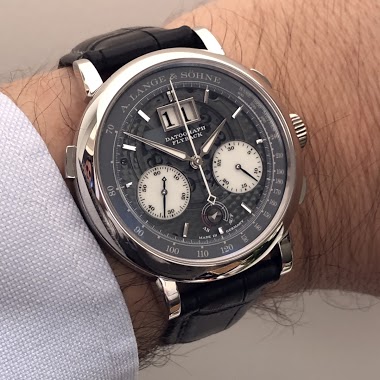 It is maybe a way to illuminate the long winter nights but Lange & Söhne is used to unveil its "Lumen" watches at the end of the year. The Datograph Up / Down Lumen, which was presented in the last quarter of 2018 is the fourth watch of its kind from
19d
Alex83
If you want to buy a nice Lange collection, times have never been better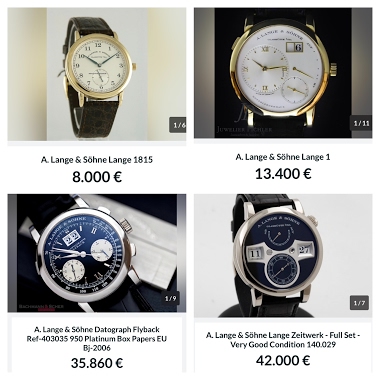 Ooh my, what on earth happened to the value retention of this amazing watch brand. These 4 can be had for 100K Eur. Unbelievably low grey market prices. It seems iconic watches are no longer perceived as such. 1815 Yellow gold for the price of a steel Rol
3d
amanico
Lange Eins mit dem Mond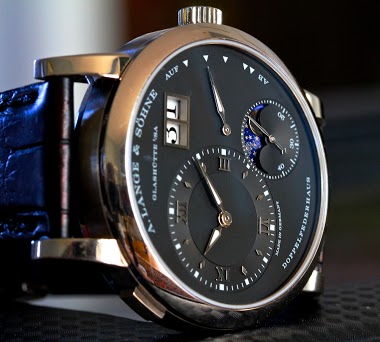 A year later, I still love this watch.
1d
Lankysudanese
Some live pictures of the Lange & Sohne Datograph Lumen, seen at the SIHH.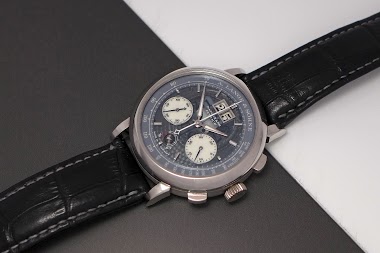 I will not review this watch, as Fx did it very well here: www.watchprosite.com But I will share some pictures and thoughts about this watch, which was unveiled in October 2018. The work oof light and transparency is nice, on this version. It gums
18h
amanico
A Lange in Geneva...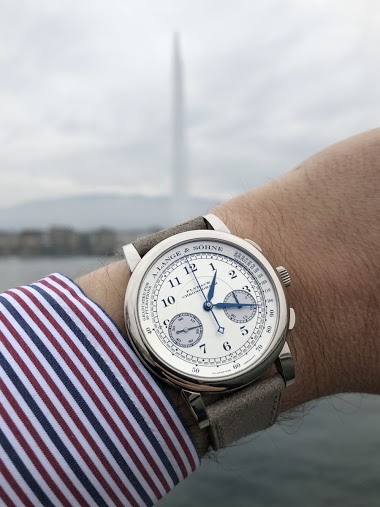 And it is not a SIHH 2019 novelty! I took these pictures at the Bains des Paquis just before the SIHH! Fx
1d
Watcholic_id
SIHH 2019: Some live pictures of the Lange & Sohne Zeitwerk Date white gold / grey dial.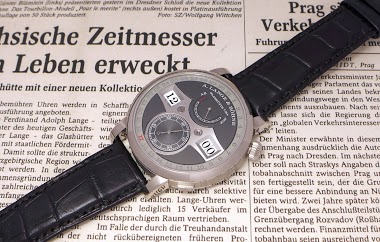 A new Zeitwerk is born, this year: The Zeitwerk Date. The case is bigger than the original Zeitwerk (44, 2mm ) whilte the original was 41, 9 mm big, and tad ticker ( 12, 3 mm versus 12, 2 mm ). The combination of white gold and grey dial is very nice. But
3d
amanico
The hands are so fine, the font is so tiny, the parts are so small.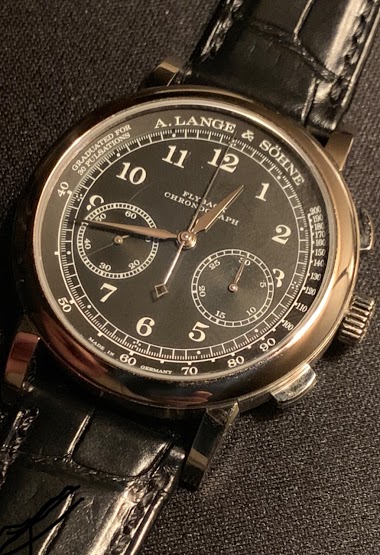 How did Lange do it. Photos manify them by so much.
4d
amanico
Lug/buckle width for Lange 1815 Chronograph (2017/2018)
Thinking of ordering some additional straps while awaiting for the timepiece to arrive. Is it 20/16mm? Not easy to find readymade straps of these dimensions especially those in nylon/canvas/cordura material. Most of them are in 20/18mm or 19/16mm. Appreci
7d
LPPP
Just wanted to say hi to the Datograph club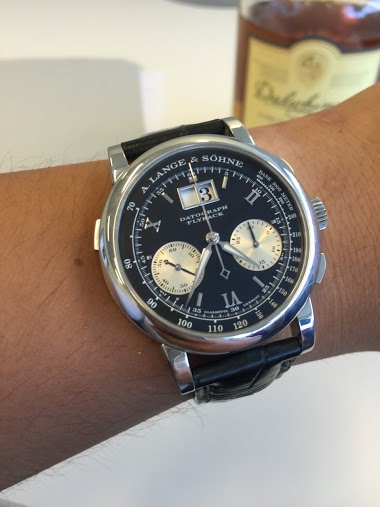 When I first saw the Datograph I fell in love... and never left that feeling since! No other serially produced watch does it for me, save perhaps the Gronefeld 1941 Remontoire. I think it would be a worthy addition to the Dato collection! What do you thin
4d
Jay (Eire)
The Great Langematik Perpetual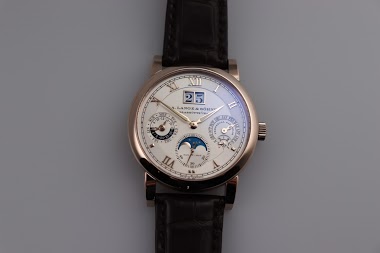 With a bit of sweet! I've added a detailed review to my instagram page and thought should add here too! Absolutely gorgeous piece in honey gold. A worthy contender to the platinum relative. The piece was already stunning, but the harmony of colors and the
4d
Langepedia