My first, or should I say second GP ...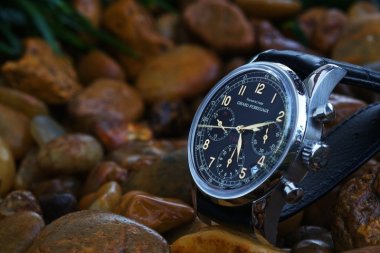 Since I saw Andrew post about his GP1999 Chronograph, Ref. 4946 I started looking for a similar watch. The discrete elegance of Andrew's GP in association with his great review was a strong trigger. GP does not have a strong presence here where I live and
6Y
jporos
SIHH 2019 Novelty: Girard-Perregaux 1966 "Earth-to-Sky" Edition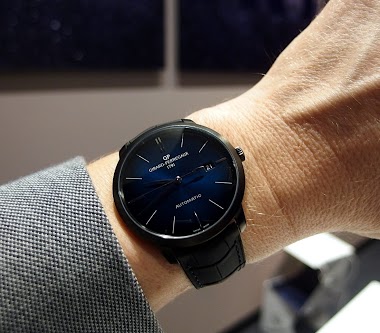 Friends, another report following this year's SIHH. This year, the theme at the Girard-Perregaux was "Earth-to-Sky" with lots of stars and galaxies, even a Quasar was seen. The colour theme of "Earth-to-Sky" was mostly Blue and Black throughout the booth.
3d
Cru Jones
Girard Perregaux Vintage 45 Chronograph in platinum.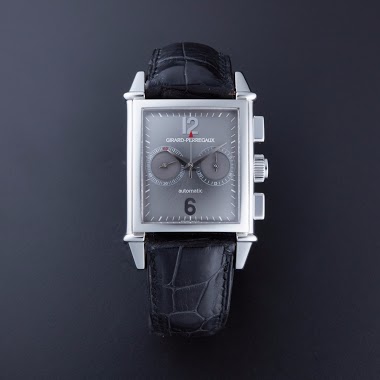 I don't know who to credit for this nice photo. This version, in platinum with its ruthenium dial, is my favorite. Alas, super hard to find. Enjoy, Nicolas
3d
amanico
For my buddy, Mr. Blue.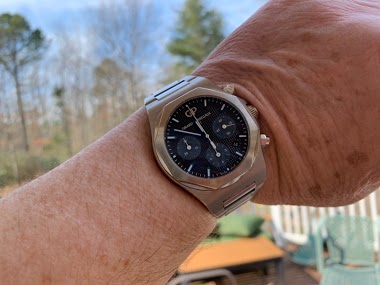 5d
alphabeta81
The constant escapement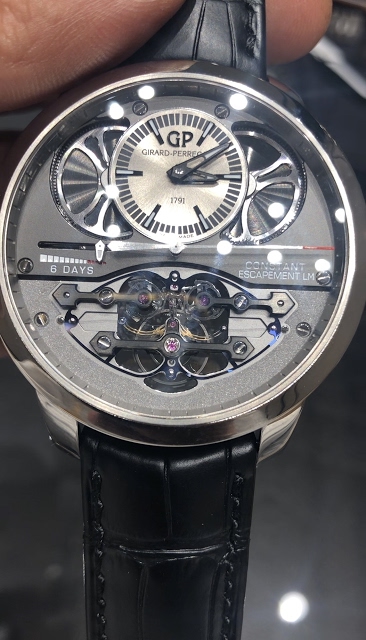 A beast
5d
Cru Jones
Girard-Perregaux and the Ferrari connection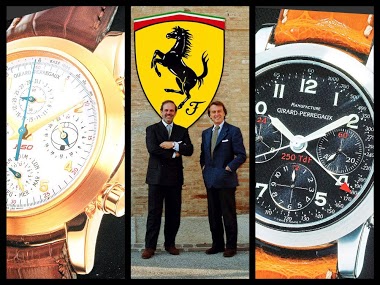 Friends, we all know of the connection between Girard-Perregaux and Ferrari and the Girard-Perregaux Pour Ferrari collection. However, let's have a closer look at how this all came about and what were the most remarkable creations during that partnership.
6d
crown comfort
A fresh shot of the Girard-Perregaux Deep Diver 8867V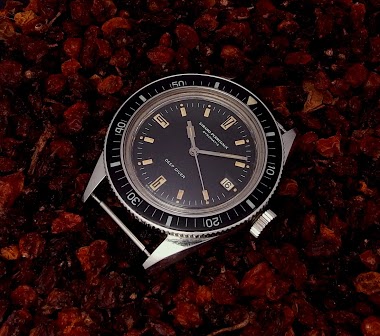 on a bed of sea buckthorn.... A superb vintage diver, just the right size with 39mm and a sensual case. The most distinct feature though are the painted numerals inside the lume. Love that detail! CC
7d
crown comfort
New week, new watches and one of the nicest vintage dials: Girard-Perregaux Railtimer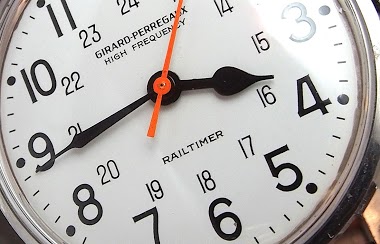 Leaving Laureato week behind us for the moment, it is time to take out some big guns from the box. One of the nicest vintage dials, I have seen and really hard to find in that condition! The mid 1960s Girard-Perregaux Railtimer for the Canadian Railway. M
8d
crown comfort
Ending Laureato Week: back to 2019 with the all new Laureato Absolute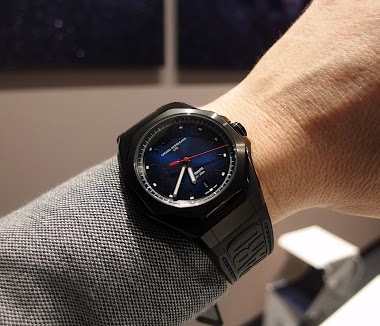 Friends, time to conclude the Laureato Week and going back to present time. This year at SIHH, Girard-Perregaux introduced a whole new concept of Laureato. The Absolute. Young, bold and black. I understand this is a bit of a controversial novelty and perh
10d
VMM
Some close ups of Gp Ferrari chrono dial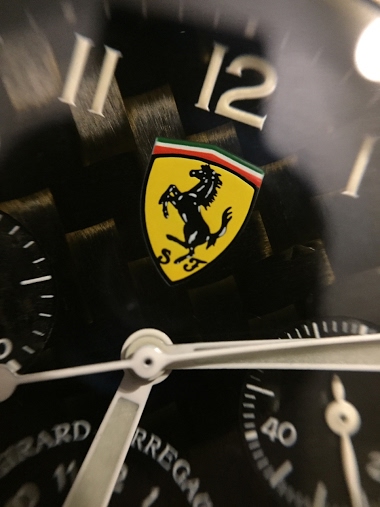 10d
J K