GP Foudroyante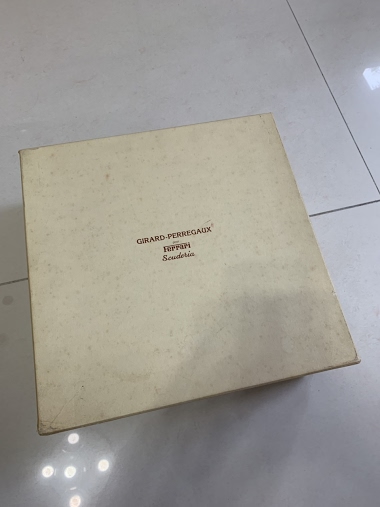 I'm not showing the watch this time, one who knows should know, the Ferrari Foudroyante comes with an excessively large box, which can store 9 watches! After years of storage under nowhere in cabinet, I picked it out recently, finding that all the interio
7h
thegrailwatch
Ferrari split second Foudroyante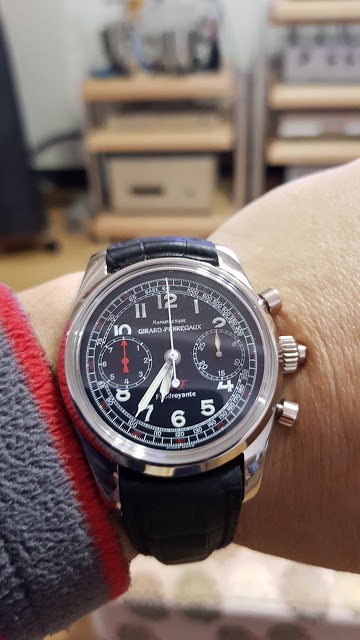 This is also watch that I have for over 20 years. It is a Ferrari split second Foudroyante. This Girard Perregaux is a 18k white gold case and is made for limited numbers of 150 pieces to celebrate the establish of Ferrari 70th years. The movement was off
6M
chikai168
Daniel Jeanrichard Classic Chronoscope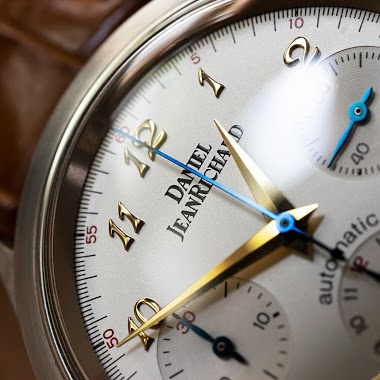 Thanks for watching. Eric
1d
MCG (Markus)
just saw this GP, it's a NOS from the 1990s...more details please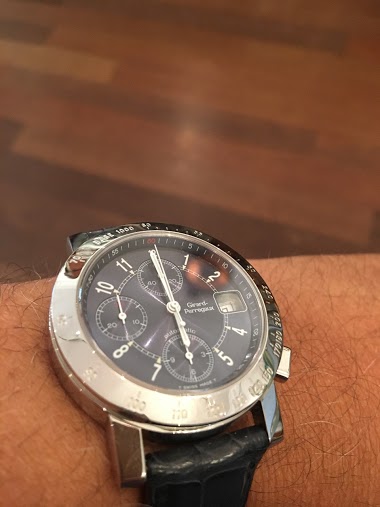 it's suppose to be a blue dial 7001 chrono, but couldn't find info or photos on google on this specific model...any additional details would be appreciated, thank, y
1d
Izhik
Girard Perregaux Vintage 45 Chronograph in platinum.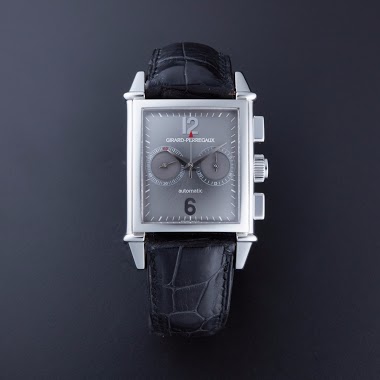 I don't know who to credit for this nice photo. This version, in platinum with its ruthenium dial, is my favorite. Alas, super hard to find. Enjoy, Nicolas
5M
amanico
My new love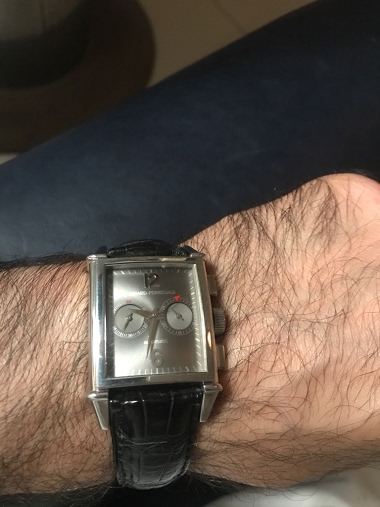 1d
dedestexhes
Girard Perregaux 1966 manual winding chronograph: A missed opportunity.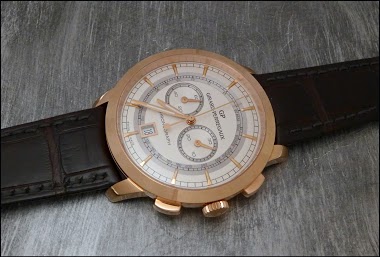 Some 5 or 6 years ago, the Vintage 1966 manual winding chronograph, ref 49529 was a missed opportunity. The good thing? The manual winding movement, which is said to be in house, while I think it is born from the collaboration between Girard Perregaux and
4d
amanico
Girard Perregaux Tri Axial Tourbillon: A marvel, but...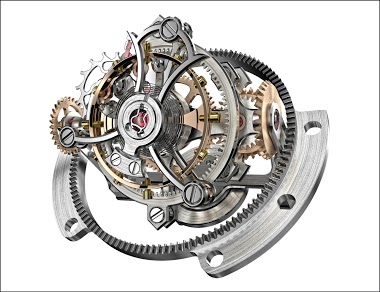 How cannot you fall in love when you see that? But once encased... There is a big issue, which is confirmed once on the wrist... This is a watch which is unwearable for most of the wrists... The case is 48 mm big, and... 18,66 mm high! Jaeger Lecoultre do
6d
amanico
Girard Perregaux Ref 9444
Dear All: I'm a long time watch enthusiast with an interest in both current models as well as 1960s and 1970s watches, especially Omega chronographs from that era. However, by chance, I stumbled upon a couple of tuning fork watches and Beta 21 watches whi
8d
Dualmonitors
Blue cat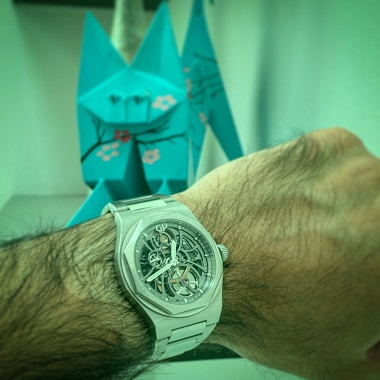 Have a great Thursday
9d
geross