Girard Perregaux Sea Hawk Cobalt Blue.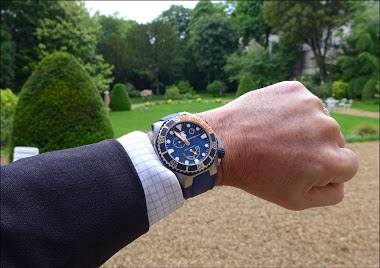 An old picture, dating from May 2014, during an event at the Paris Swiss Embassy, with good friends. Why did I want to test it on the wrist? Simple! Because this is the kind of watch you can dislike in picture but you find it cool when you see it in the r
4d
amanico
Vintage 1970 chronograph for the weekend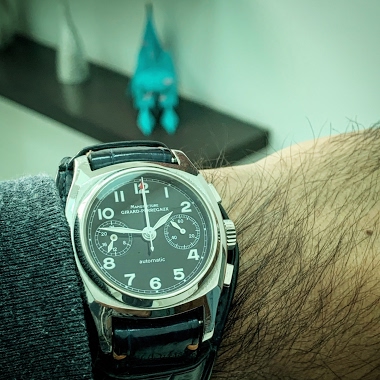 Been a while didn't wear it Matched with navy blue bund strap HAGWE
3d
sschew
Girard Perregaux Rattrapante Foudroyante Chronograph for Ermenegildo Zegna's 20th birthday in China.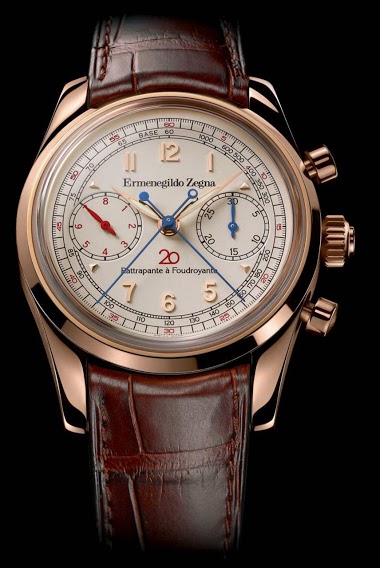 Here you have the famous SF Foudroyante by Girard Perregaux, rebadged E. Zegna, in rose gold. 20 pieces. 40 mm x 15 mm, the normal size for that reference. A curiosity I discovered recently, which I wanted to share with you. Good or bad? For me, even if t
9d
amanico
Happy weekend. After a good gym workout. Cool GP. 👍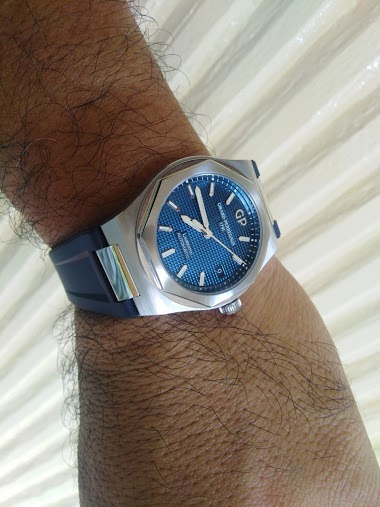 Like the shade of blue dial. Very charming, very sexy. My opinion. Cheers, friends. 🥃 Geross 😎
10d
geross
Girard-Perregaux Ref 8772, Modernist design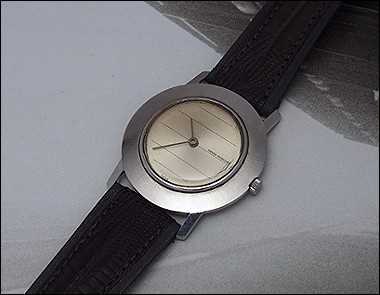 Friends, quite some time ago, I should you Ref 8772 in Gold case and gold dial from my collection. A very unusual design with a UFO like case, very thin and quite small (~32mm) but very unique design. I had also shown this black dial version, I had pursue
3Y
arajohn1
New Constant Escapement L.M. Earth to Sky Edition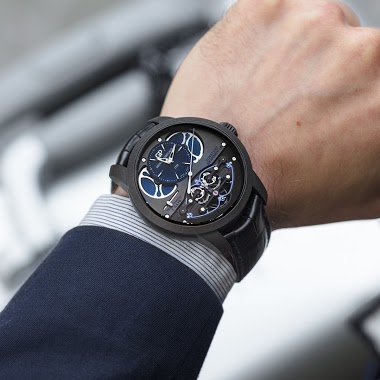 FYI: "A 46mm case made of carbon and titanium composite, a revolutionary calibre enhanced by black and blue accents: the new Constant Escapement L.M. Earth to Sky Edition has been revealed during the SIAR in Mexico."
19d
Luis6
My favorite skeleton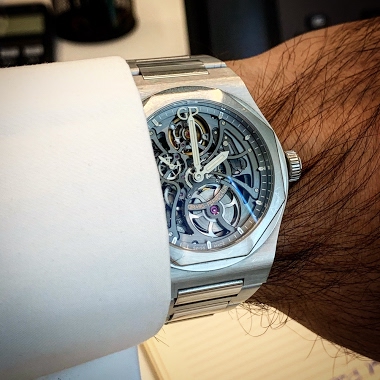 I soo love this GP Always a joy to have it on
16d
Luis6
Girard Perregaux Vintage 45 Chronograph Ref 2599: Grape Harvest Shot.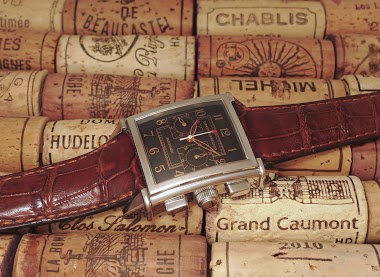 Well, just after the grape harvest... An addition of pleasures, in this photo. Best, Nicolas
15d
amanico
Can anyone help determine the model number of this Girard Perregaux Woman's Wristwatch?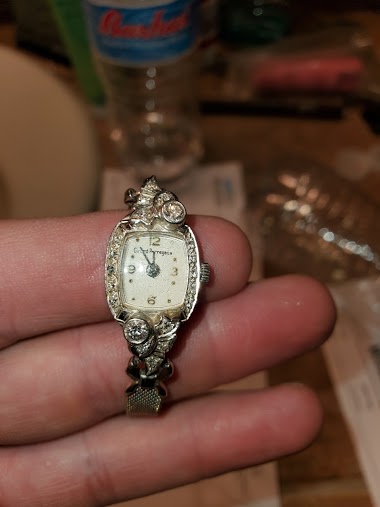 My girlfriend was given this watch from the will of her deceased grandmother but she has no idea of the model number or its worth. I cannot find any similar watches anywhere on the internet. Any help?
21d
Mary Anny