First post with a Bang! RM 70-01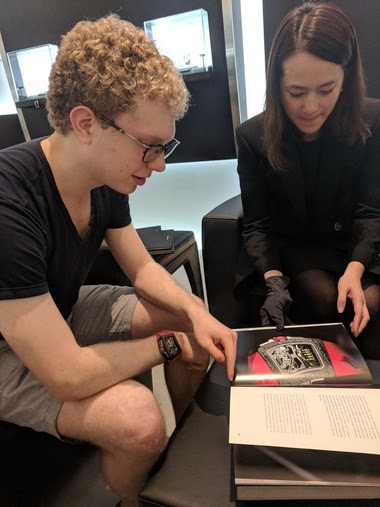 So I was in Taipei this week for my internship and decided to stop by the Richard Millie shop. I asked if they had the curved Richard MIlle (with my limited Chinese :p) and they said "sure, please wait a few minutes" and they went in back to get the watch
3d
traineract
And finally my own wristshot of the RM11-03 Le Mans!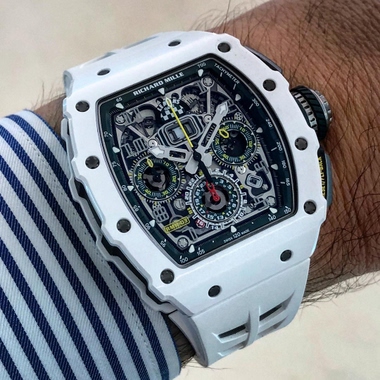 Of course, a review will come! I was happy to see the piece in the metal a few days ago! Stay tuned! Fx
5d
TonyR
Pardon the interruption...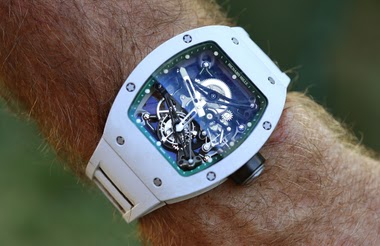 While I typically do not post in the RM forum, I thought last weekend's encounter would make a worthy addition. I was at a golf tournament on Sunday and ran into a personal favorite, Bubba Watson. I've met him several times before and he loves to share hi
8d
foversta
A picture of the RM 11-03 Le Mans Classic (not mine since I am not invited to the RM events...)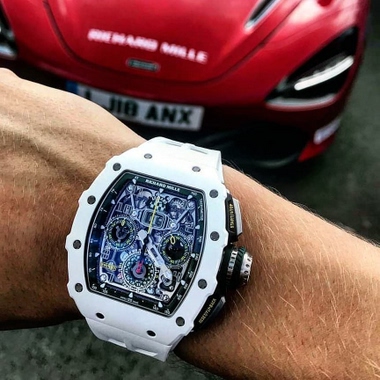 Thanks to the French Media Montres Magazines: Fx
11d
Gofigure
It is the Le Mans Classic week-end...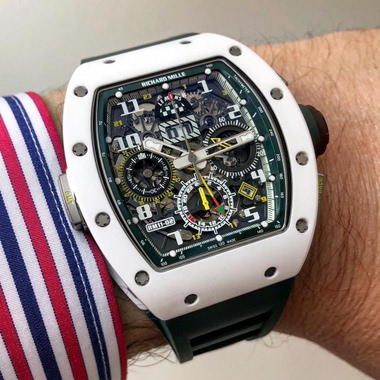 Sadly, I will not attend the event but I had the opportunity to wear the RM11-02 Le Mans Classic a few weeks ago so here comes the wristshot! So if you attend the event, please post pics here! Fx
13d
grahamhar
A summer Wear!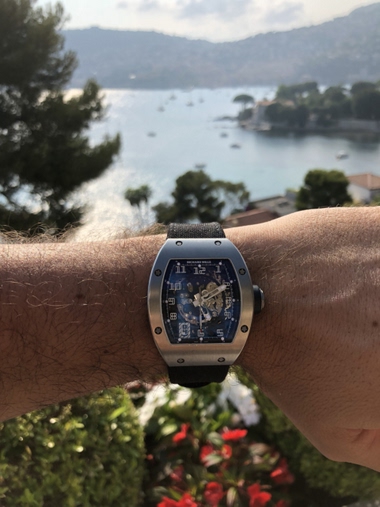 There's no better place to wear a beautiful watch!
14d
foversta
A new partner for Richard Mille: Nafi Thiam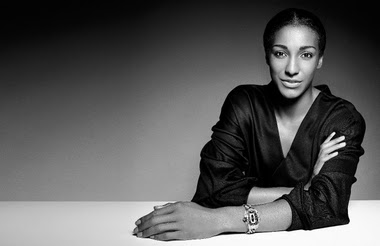 To be honest, it is not a surprise for me that the newest Richard Mille partner is a woman. One of the strategic trends for the brand is to be more focussed on ladies' watches and once again, the partner was chosen with care. Because, in my point of view,
4M
Colin W
Swamp Thing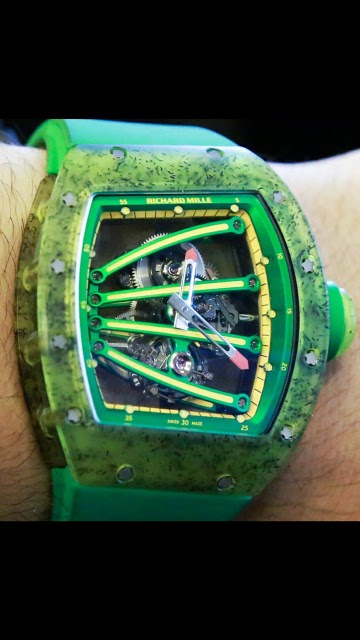 New nickname i gave to this thing Not mine
19d
brauner
The latest edition of the RM22 Aerodyne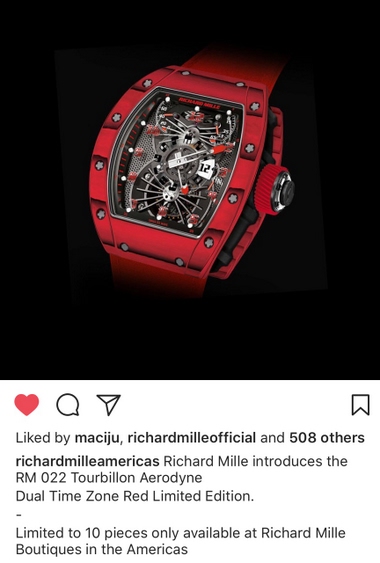 1M
keks
Why Does Richard Mille Bother Having Boutiques??
I do understand that Richard Mille is a tremendously successful brand and global demand for their timepieces purposely outstrips their production supply. So, it should come as no surprise that RM boutiques are hardly over-flowing with inventory. But at so
2M
Ranger1