Joined the RM club wit the RM 11-02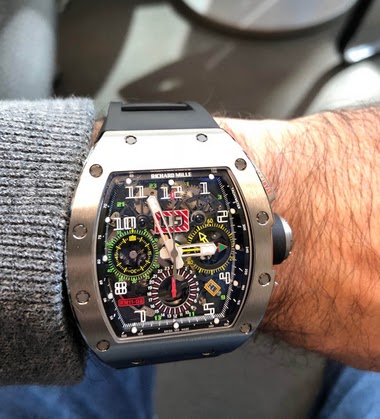 I was holding out for the 11-03 but was not willing to pay the extreme Grey premium and I was told would not get on an actual list for quite sometime. GMT is a useful complication for me so went with the 11-02. This piece has been discussed a lot before s
3M
mark1958a
SIHH 2019: several Richard Mille wristshots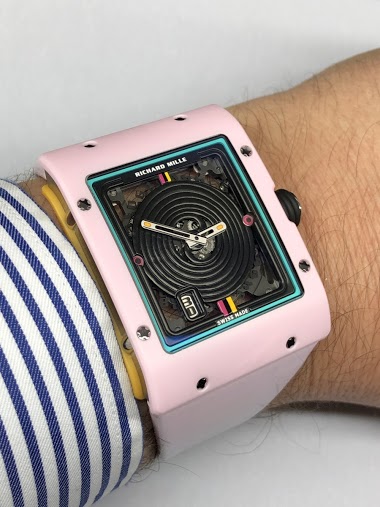 I love the Bonbon collection. It is refreshing and it explores a territory which is not present in a too serious industry. Once again, Richard Mille gives the proof that a daring attitude combined with a high quality of execution can lead to a successful
3d
JTCL
Richard Mille does it again. Bonbon collection, as sweet as candy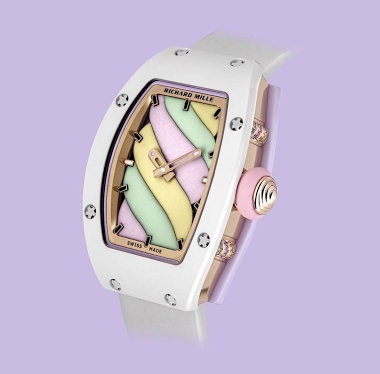 8d
Cpt Scarlet
Back on my wrist after short visit to service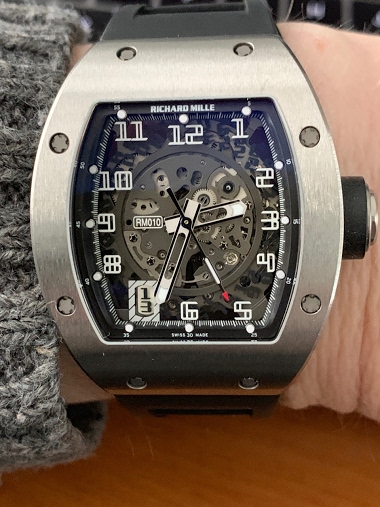 I was told it could take up to 6 months in the end it was back after just 2
9d
keks
Still very much in love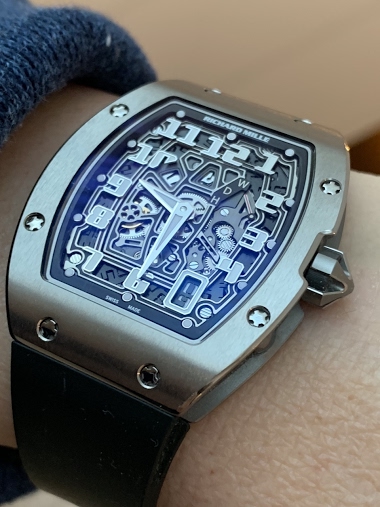 Soo much even I\'m considering to add the Sebastian Ogier to the collection, but not this year as I would be breaking my new year resolution.
13d
foversta
Richard Mille RM60-01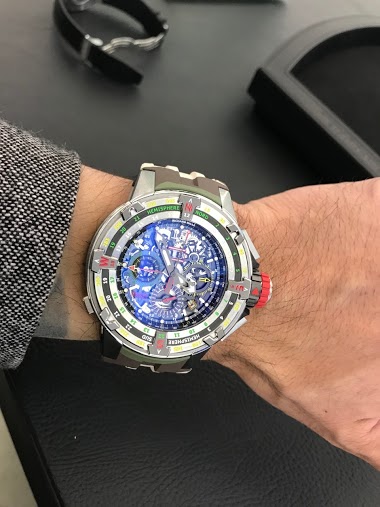 Unlike many RM enthusiasts, I prefer the diver models to the tonneau shaped models. Understanding the bigger size might be the deterrent to many, I was pleasantly surprised when I tried on the RM60-01. I always liked complicated watches. As my horological
18d
Speed freak
Richard Mille RM25-01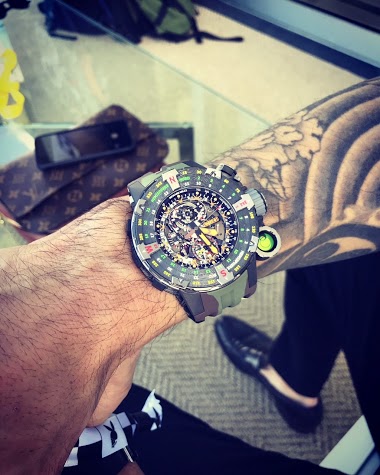 I was fortunate enough to attend the Bridge event last year and had the opportunity to handle the latest 25-01 model. At first glance, the watch was intimidating due to it's massive case size and of course the grand price tag of almost $1 million. But the
19d
thegrailwatch
Incoming!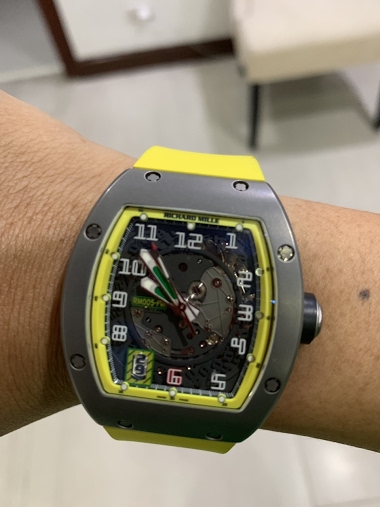 I decided to join the RM family by getting a starter RM watch. One that fits my small wrist appropriately plus i found it in a nice color strap which I liked! The RM 005FM
24d
keks
Summer greetings from the Southern Hemisphere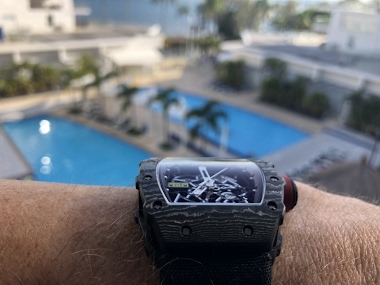 24d
HorologyMiami
RM55 GREYYYYYYYY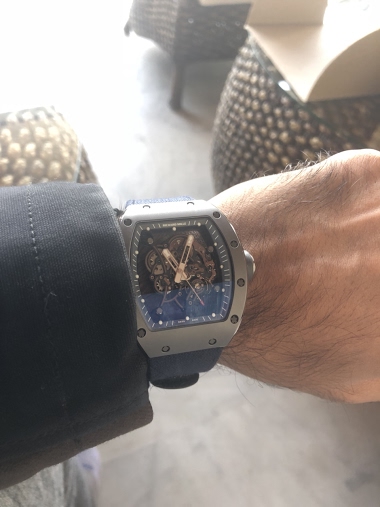 This is a piece in its own league It's for a friend but I had the pleasure to try on I'm thinking of maybe kidnapping him and taking the watch ransom
27d
grahamhar