New IWC Forum: Please welcome India Whiskey Charlie as your moderator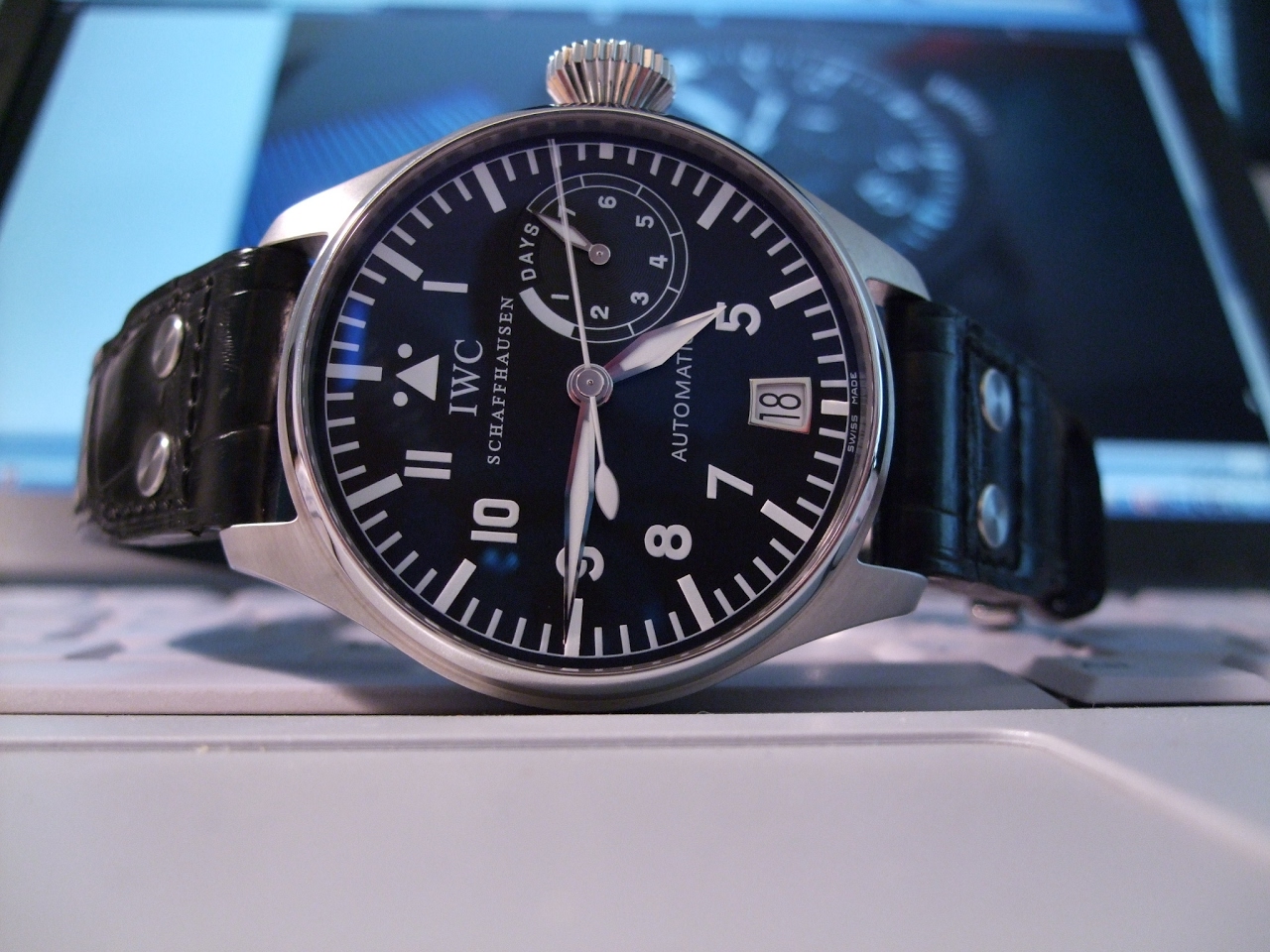 . . . to our new forum. Charlie's been a community member for many years, and a familiar voice on all matters IWC. Not exclusively, though - he spreads his wings far and wide, with examples from several manufacturers in his collection. So while he'll be moderating this particular forum, don't be surprised to see Charlie everywhere.
GP TravelIer II Ref 4935 Question on Steel Bracelet
I'm looking to buy a steel 21mm stainless steel bracelet from a seller on eBay but he can't confirm it will fit my watch (4935). Are all 21mm bracelets the same from GP or are the lug fittings different for type of watch? Can the 21mm from Sea Hawk fit my 4935? Would appreciate any information, than
51m
Great! an IWC Forum🙏🏻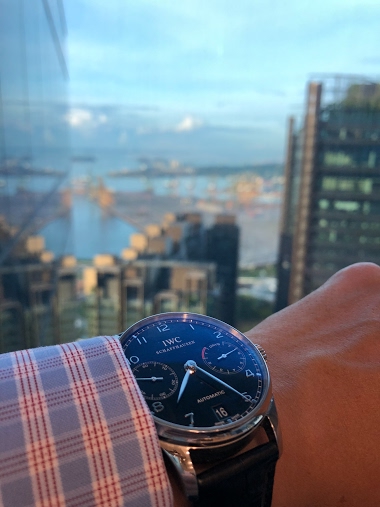 This is my 2nd IWC after I misplaced the meca quartz flieger chrono at home which till today remains a total mystery 😂
1h
S F
Hey guys, just saw this on sjx that Chanel is making an entirely sapphire watch!!! Really incredible, what do you guys think?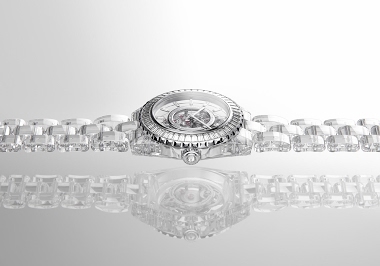 The numerals and bezel are all diamonds and I have to say, no matter the controversy, this is my fav chanel watch and if i had 700,000 lying around, i would buy it
2h
FabR
Active watch...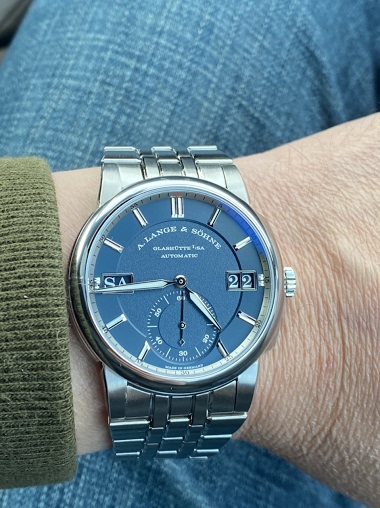 2 days in a row
2h
I_am_Clueless
Celebrating the new IWC forum......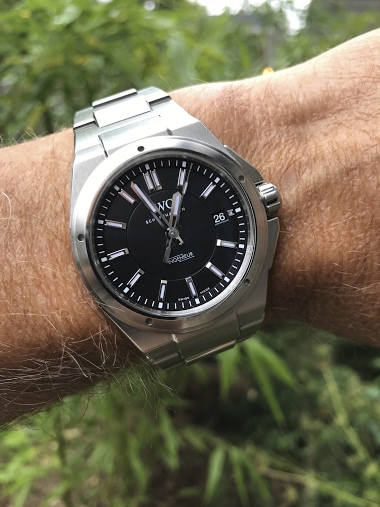 one of my favorite watches....so comfortable and durable....it runs within .5 spd.....can't ask for better.....super tool watch iwc 3239
2h
India Whiskey Charlie
First new AP arrival in some time...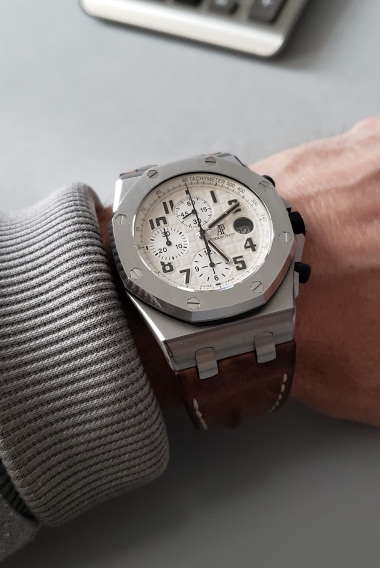 Bought this LNIB Safari, still has factory warranty. I'm astounded w/ the condition. I'll grab a much more detailed photo set soon. Been dealing with the flu since last night, I am a zombie today.
2h
BeckyJax1
Visit to The Clockmakers of London exhibit
Recently took one of my more British watches to the Science Museaum in London to visit the Clockmakers of London exhibit. Quite interesting and - I know, not surprising - lots of content related to British watchmakers. Fascinating to learn so much about the history of clocks and watches and to see j
3h
Just flew in, A384 Revival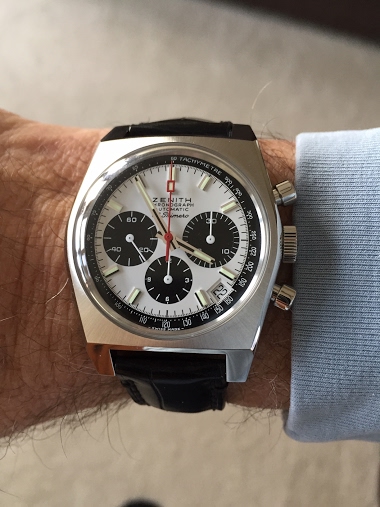 Just landed, thrilled with this piece, waiting for the back ordered bracelet...
3h
nacelle
No one was harmed filming this post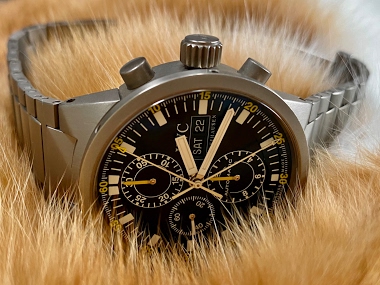 although I was pushing my luck with the vicious cat.
5h
amanico
Finally IWC Section!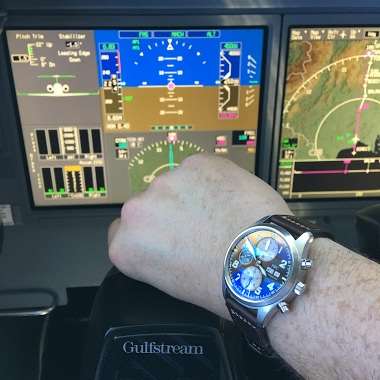 5h
cpbmd