Blancpain flashback : Peking To Paris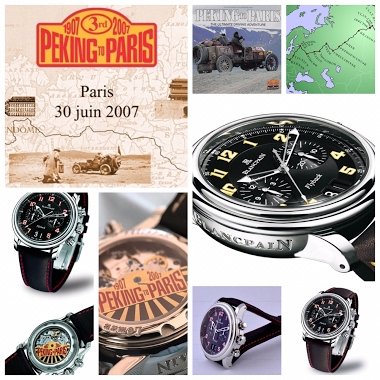 The Peking to Paris motor race was an automobile race, originally held in 1907, between Peking (now Beijing), then Qing China and Paris, France, a distance of 14,994 kilometres. The idea for the race came from a challenge published in the Paris newspaper
18h
Cpt Scarlet
Incoming & anticipating delivery of the Blancpain Leman A'toute Vitesse (limited to 12 pieces)...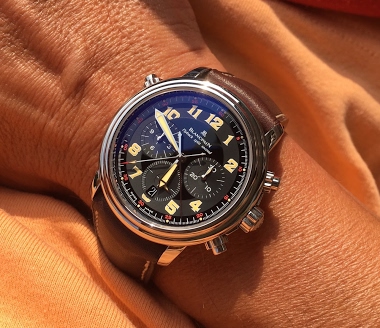 Finally I was able to track one down. Limited to only 12 watches this stunning Blancpain Leman Flyback Split Seconds was in my must have list ever since I saw Henrik\'s stunning pictures. While anticipating delivery it is the ideal time for some shots of
1d
JLCman
Quintessential Blancpain: two classic moonphase calendar timepieces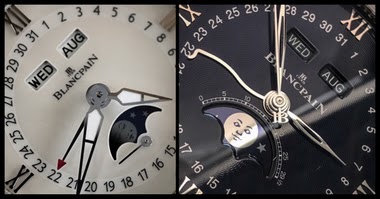 We often discuss the sports watches made by Blancpain, the Fifty Fathoms and Bathyscaphe models are in the focus of many here in the forum, besides obviously the vintage marvels. Now let's take a closer look at the very core of Blancpain, two timepieces w
4M
almapama
2019 marks the 20th anniversary...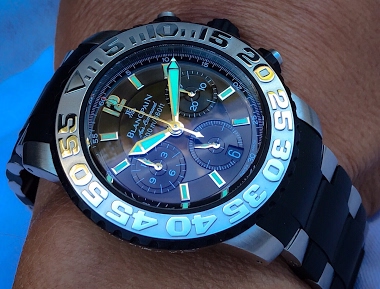 ... of the Concept 2000 variations to the Blancpain Trilogy series. Personally I think they are still fresh after two decades, as this Air Command shows 😉 Cheers Henrik
6d
esotericjunkie
Vintage Blancpain Fifty Fathoms with Accessories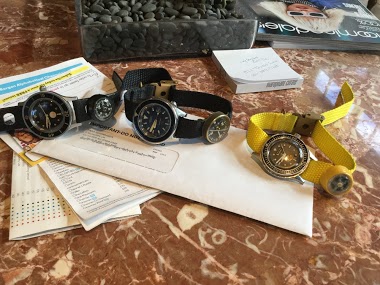 Pictured are my three Blacpain Fifty Fathoms with accessories. 1I Blancpain FF Milspec 1 on correct vintage Tropic strap with vintage Scubapro divers water temperature gauge. 2) Blancpain Fifty Fathoms Bundeswehr NO Radiation with correct Bundeswehr milit
1M
Ron_W
Bathyscaphe CC MP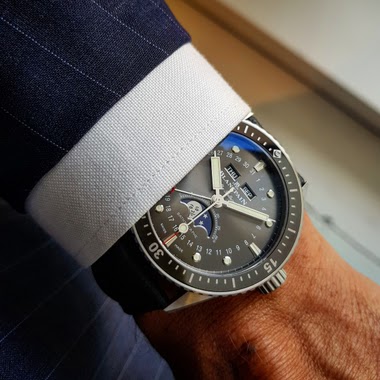 Freshly received place Vendôme ! I wasn't sure on the paper but very very attractive in the flesh !
3M
luca.rev
Some Vintage Blancpain Fifty Fathoms madness. GTG shots.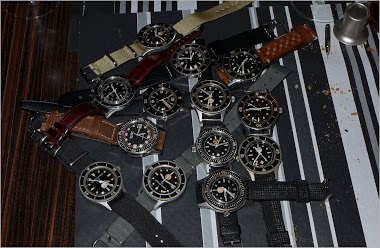 When I look at these photos I could take during all these years, I realize I am only half way to my final goal / destination, in terms of vintage Fifty Fathoms watches. I know I ma lucky to have what I have, as they are probably harder to get than the one
11d
amanico
New Year's Shot: Blancpain Tornek Rayville.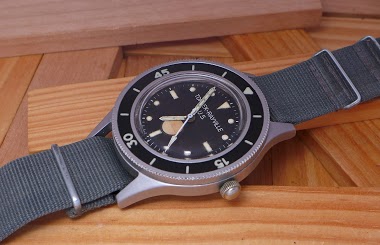 A legend, a beauty, a character. Best, Nicolas
21d
amanico
2019 resolutions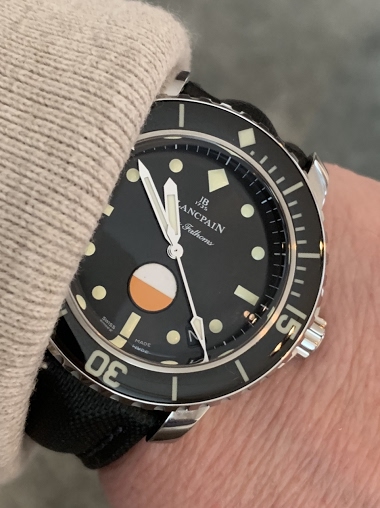 The new year has started so time to make some new year resolutions. The annual recurring one is to loose 10kg and I also promised not to buy any more watches, wines and whisky in 2019. THIS WILL BE THOUGH. Should I be tempted then I allow myself to break
20d
Maltie
Having fun with the Tribute to Mil-spec...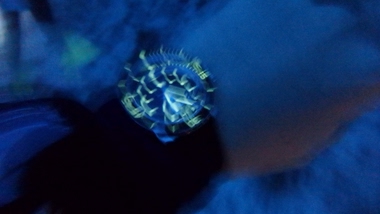 Hi all After recently joining the Blancpain club a few weeks ago with the Tribute to Mil-Spec I have been enjoying time with the watch. It's a really special piece - certainly understated and versatile as a holiday watch and not something you will see all
1Y
Keet_Huang