While waiting for this beauty to get released...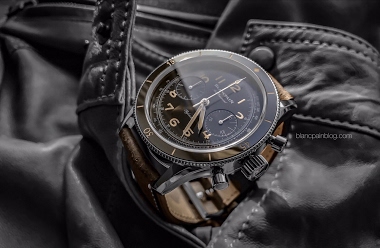 ... here's a shot of the prototype Air Command I personally like a lot. I hope you do as well 😉 Cheers Henrik
19h
reintitan
The Eagle has landed! My "new" FF 50th Anniversary Series II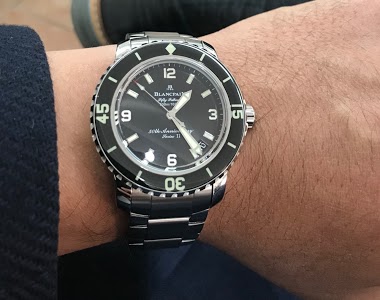 I am no expert photographer, but here is an iPhone pic. It's a series II. With each watch numbered and a total of only 150 made, it's not too hard to track down how it ended up with me. I appear to to be the 4th owner. This watch made its way to New York,
4d
fherradon
A lovely Tornek Rayville, the Nr 806.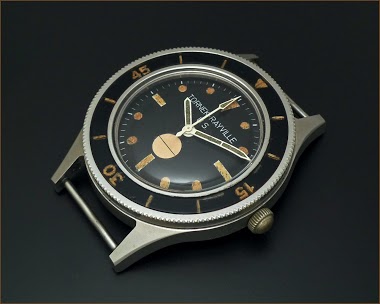 It has lived a hard life, without doubt, but gained a lot of charm. Best, Nicolas
2d
amanico
First Blancpain in the stable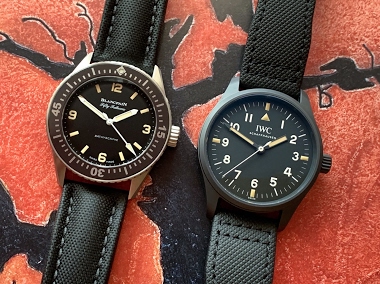 And I ask myself why this model ?! Well, I'm always a vintage guy first and foremost, and ever since my gravitation towards 38-40mm watches, I decided to jump on a Bathyscaphe base...no vintage in sight yet.... Chilling out on a Saturday arvo with the Mar
2M
Mr.Gatsby
Just for the pleasure of sharing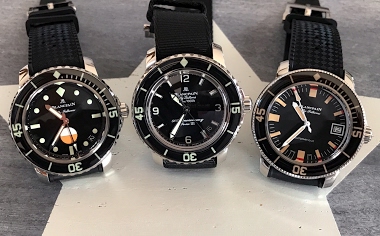 Cheers Henrik
6d
YpJ
One strap, three watches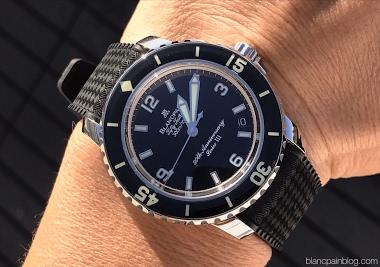 The new Tropic strap that comes with the Barakuda is a real winner, also on the Anniversary and MilSpec 😉 Cheers Henrik
9d
amanico
How to remove steel bracelet from FF Chrono?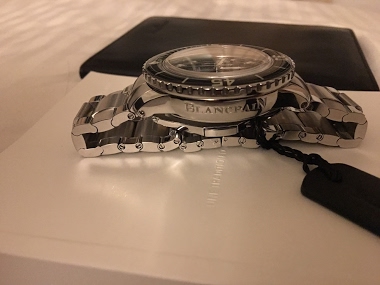 Does anyone know what tool or how to remove the steel bracelet from the FF Flyback Chrono? It looks like some sort of pin.
19d
kukuhead
A interesting TR? At auction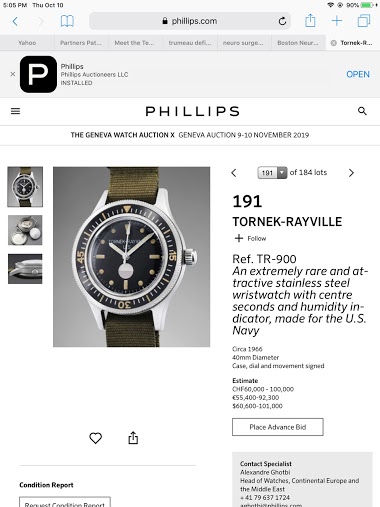 Phillips has posted a TR for sale in its November auction here. Attached are salient photos including one I obtained from them that is not shown in the catalogue. This one is fun!
1M
amanico
Blancpain Fifty Fathoms AM 97.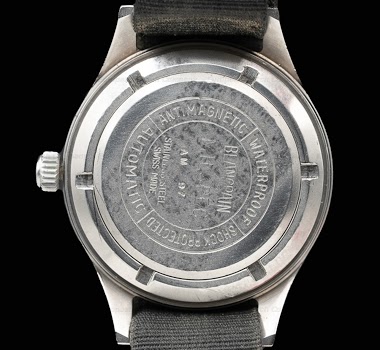 Credit pictures: European Watch Company. These AM are very rare, much rarer than the TR 900. So, each time I see one, I am madly excited. This one has the correct case, case back, dial. The hands are incorrect, and I have a doubt on the crown. Here is an
9d
amanico
A first comparative shot...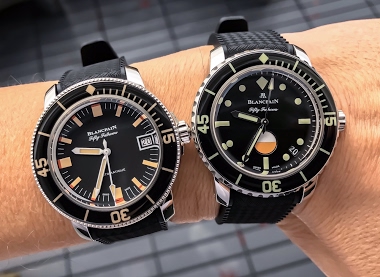 ... between the Barakuda and the Tribute to MilSpec, both on the new Tropic strap: Cheers Henrik
30d
_Martijn_