I'm lovin' it...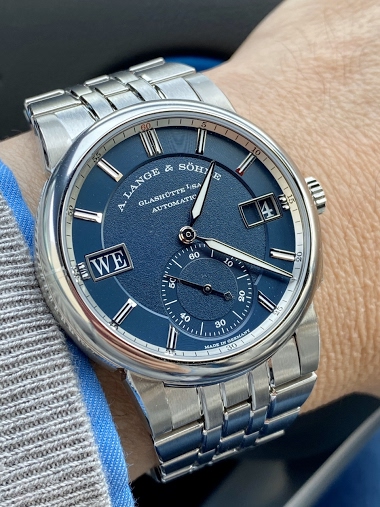 Still lovin' it, and no it's not McDonalds. What's not to like about this? There is a spec of dirt on my crystal, not defect, just a note. Just to show some side by side comparison between some famous models, but without my Nautilus 5726/1A (in the bank).
2d
JFT
Lange & Sohne Datograph and toys for boys.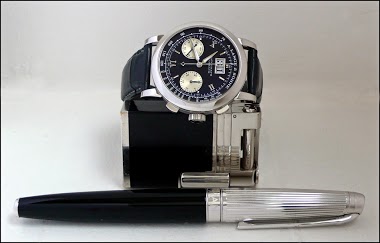 An old picture of what I consider as one of the most iconic Lange and one of the finest modern chronograph, the Datograph first generation. With the matching pen and lighter. I miss it. This is THE Lange which made me dream in 1999, when it was unveiled.
1d
amanico
Lange duo
I've been spending a lot of time in another forum lately, but nothing can really take the place of these:
3d
Chromatic Fugue
Black dial Lange on a (almost) Black Friday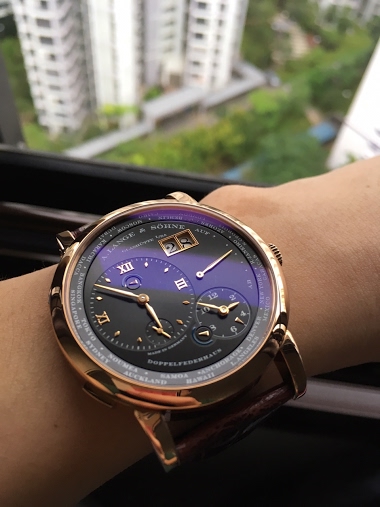 Despite the overwhelming preference by most over the 1815 chrono, this one hits the sweet spot nicely for me.
7d
Rhyzen
A. Lange & Söhne factory visit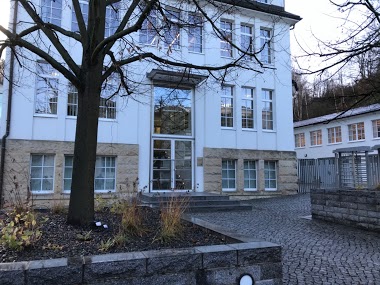 Just back from a wonderful 3 day visit to Germany incorporating a visit to the A. Lange & Söhne factory. A truly amazing experience. Robert Hoffmann (head of Zeitwerk production) was our guide and we were lucky enough to be shown inside a number of depart
5d
russell996
Too long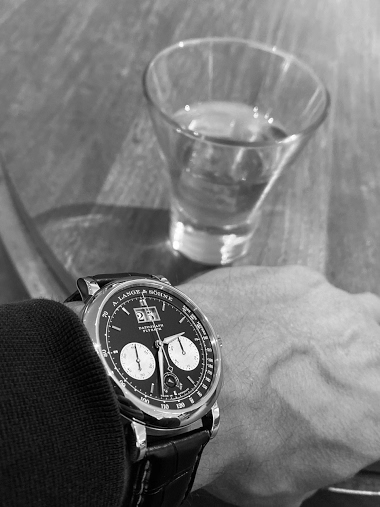 It's been 3 weeks of traveling without her. So nice to get her back on the wrist. Cheers. P Dato
11d
Jeff_Menna
Two fresh pictures of the Cabaret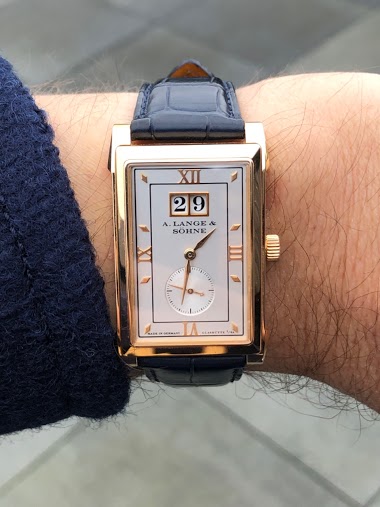 A lovely rectangular piece... Fx
4d
Echi
Delivery as promised...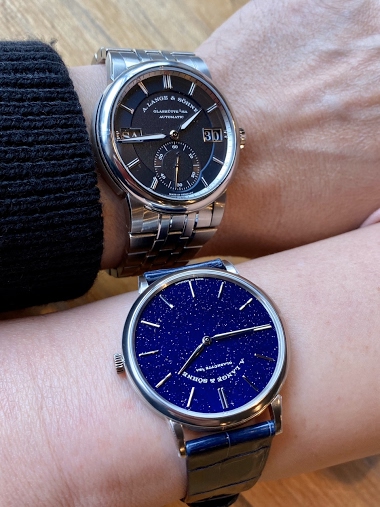 Love it and bracelet is very comfortable. The 7mm adjustment by the buckle is very convenient. The Saxonia Copper Blue is also very mesmerizing. A great year for me and hope so for all members here. Happy holiday season.
6d
I_am_Clueless
Zeitwerk Handwerkskunst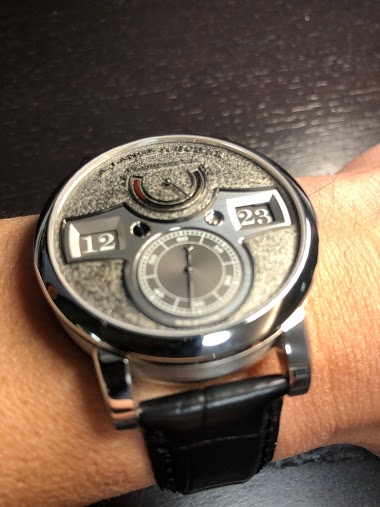 Such an gorgeous and strong one. Classic innovation.
9d
russell996
Simple, elegant but versatile and hey it has blue hands!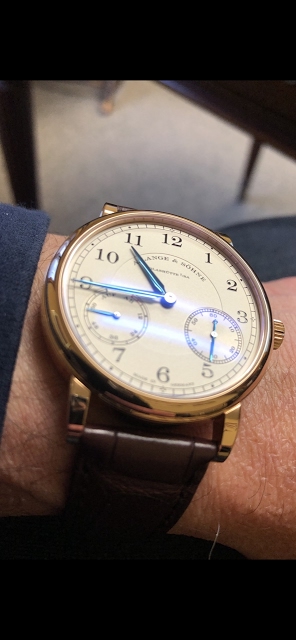 Thanks for looking, best, Tony
9d
aperna