Zeitwerk! :)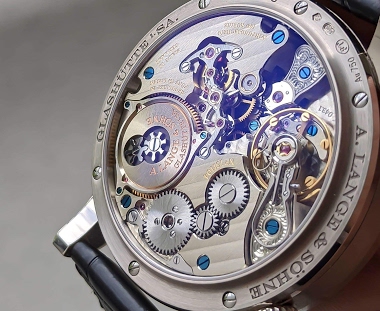 I've wanted one for a while but had avoided pulling the trigger due to the fractional preloading. This particular reference has the updated movement with the precocking/fractional preloading issue corrected which made it a no brainer. Very pleased with ho
8d
WatchEater
An explanation regarding the finishing of the hands.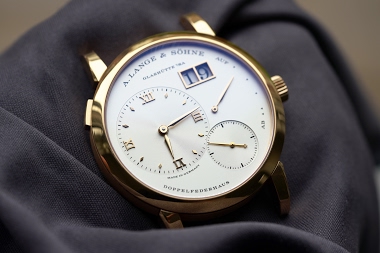 In respecting the anonymity of the person who responded to my request pertaining to the "unfinished" hands on some Lange watches, here is what I learned: Basically, the reasons behind the unfinished hands are quiet straightforward: A) Lange does not manuf
8d
Langepedia
Why I chose the Lange One Luminous ref. 101.029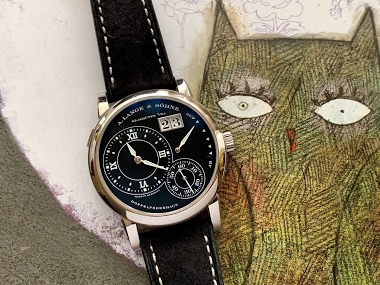 So I'm terribly late to the party but thankfully enough, the boat hasn't sailed yet. I guess there's an afterparty after all Ever since I've collected watches 10-15 years ago, I always recognized A. Lange & Sohne from its iconic Lange 1 and Datograph seri
4d
Gelato Monster
Black, Brown or Blue (Navy)?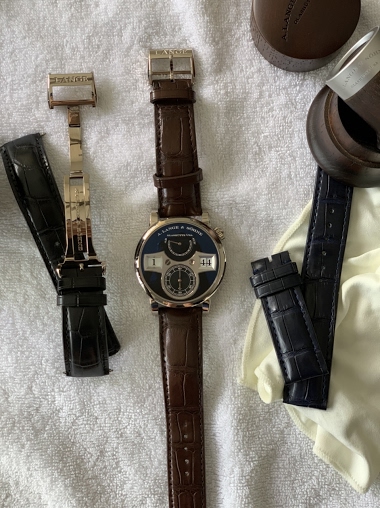 Which strap do you think looks best on a WG (black dial) Zeitwerk?
4d
phil4
Casually waiting...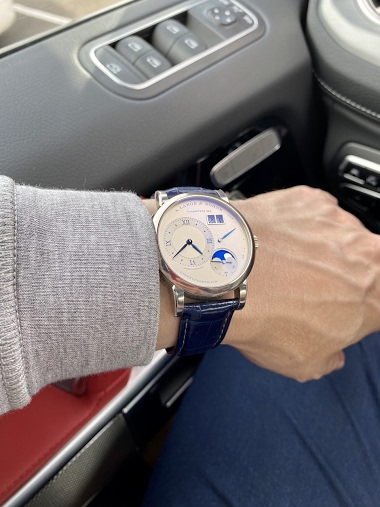 I can't take my eyes off this, love the color scheme and really enjoy this L1 Moonphase.
5d
Clueless_Collector
1815 up down for tonight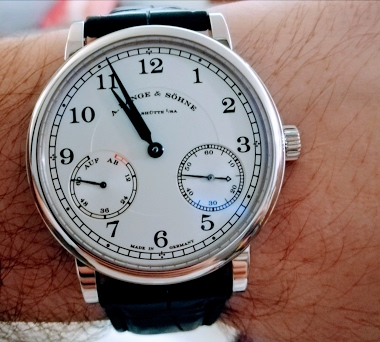 5d
JLG22
Lange & Sohne 1815 Moon Phase Emil Lange movement pictures.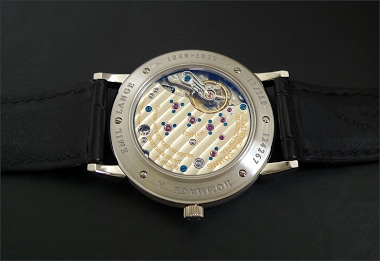 For the pleasure of the eyes. Best, Nicolas
23d
amanico
What is everyone wearing this Thursday?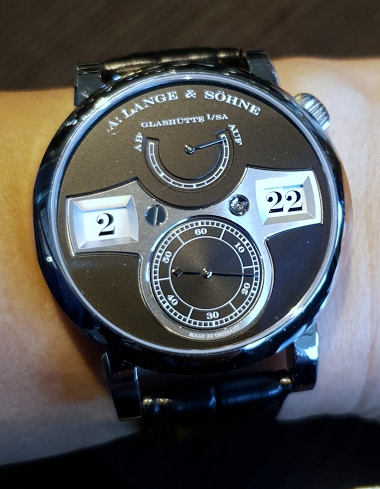 Since I was inspired by Watcheater's post yesterday. I decided to join in. Thought this was a cool photo only possible by a digital display. Look ma, no hands 😁
7d
holdemchamp1225