Hope everyone is having a nice WE
Quick question: if you had the opportunity to get an 1815 up down which version would you choose, white gold or rose gold? Those who can say why or those who had this dilemma and finally opted for one version would love to read what motivated your choice.
5d
JLG22
Lange & Sohne Langematik Anniversary: When an automatic movement can be beautiful.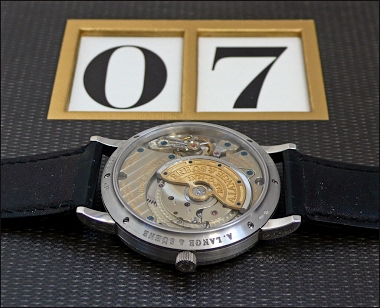 I am not a big fan of automatic movements, but there are a few exceptions. Such as the Langematik Anniversary movement, with its three quarter rotor. This three quarter rotor doesn't hide the movement. It sublimates it! Best, Nicolas
13h
amanico
Every second counts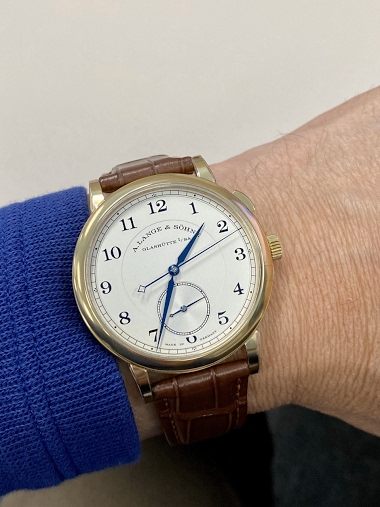 Fun to watch the seconds hands chasing each other.
13h
COUNT DE MONET
1815 Chrono - Anyone experienced this 'oxidation' before?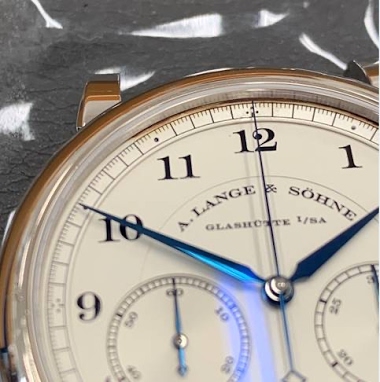 Hi all, Just wanted to check with the forum if anyone's experience something similar, and find out what's the likely cause. So, sometime in late Sep 19, I sent in my 1815 Chrono. for servicing; I overwound the spring, and it broke. Very shortly after, the
2d
Chye
Lange Saxonia Annual Calendar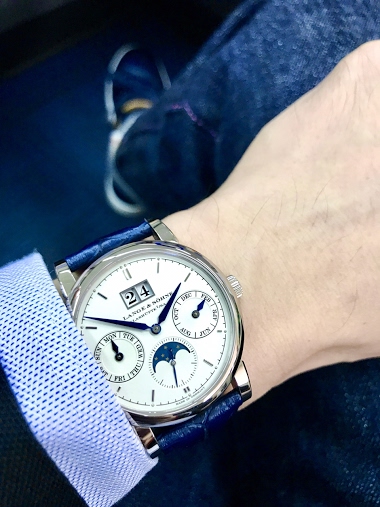 A very underrated Annual Calendar imho. Here's some trivia facts: Number of parts in the Saxonia AC: 476. Number of parts in the Langematik Perpetual: 478. Seems to me like the movement of the AC is a a derivation of the QP. Best, Ian
3d
aperna
Lange 1 casuals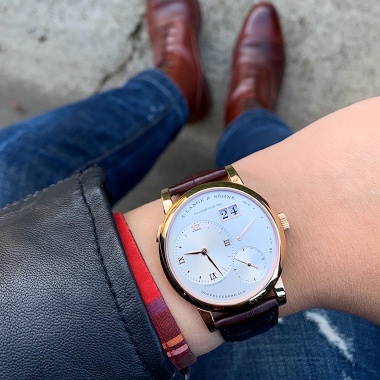 Catching some sunshine w the Lange 1 shell balmorals anyone?
1d
aperna
Phantom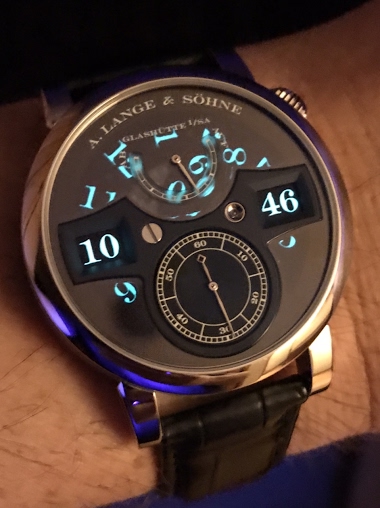 I was lucky enough to go on a factory visit last year. Robert Hoffman, Head of Zeitwerk was our guide. His passion and love for the brand really brought the tour to life and of course we spent a good deal of time in the Zeitwerk department - an amazing pi
2d
russell996
Lange date font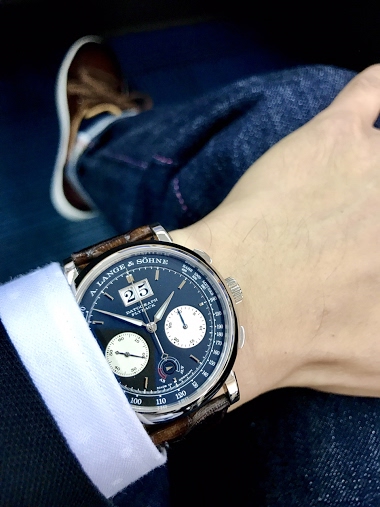 One of the things that draws me to Lange is the date font. Am I the only one? Best, Ian
2d
Clueless_Collector
Feels good to match colors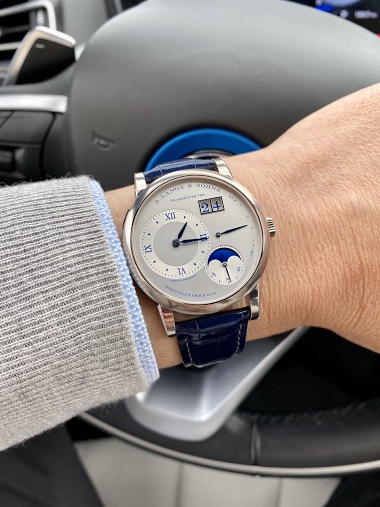 2d
I_am_Clueless
Active watch...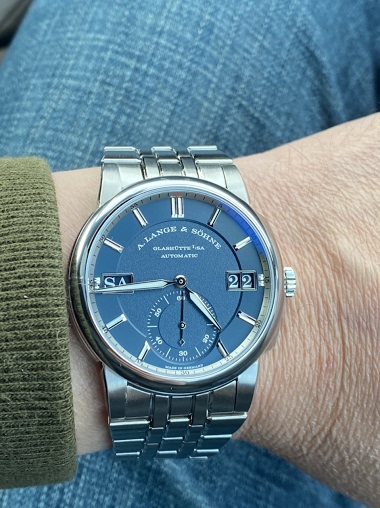 2 days in a row
4d
I_am_Clueless