Heading out for dinner this evening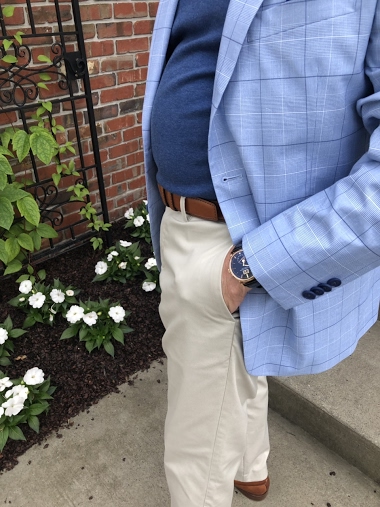 Thanks for looking, best, Tony
8d
aperna
It all started in 2015...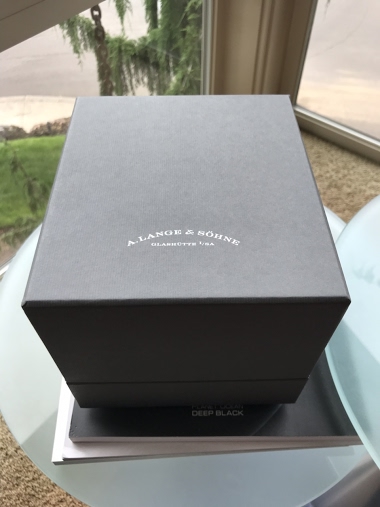 When I first saw the 1815 HG and the 1815 Boutique Chronograph in Dubai Boutique. Both pieces were for celebrating 200th Anniversary of FA Lange. I got the 1815 HG after missing the one in Dubai but the boutique chronograph has always been haunting me. Ma
3d
Raymond_S
Datograph Lumen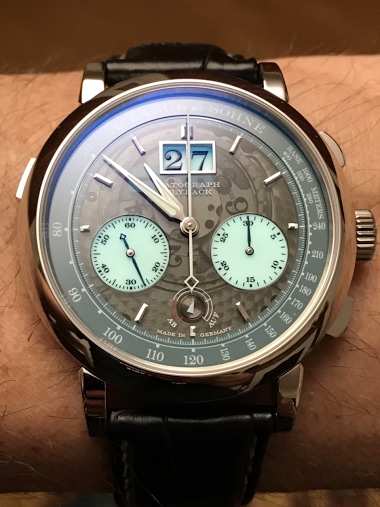 After much waiting my Lumen has finally arrived. And it sure is a stunner! Lots of macro shots to follow. The dial is an absolute chameleon.
22d
amanico
Special ALS Wempe London boutique 1815 up down with Blue dial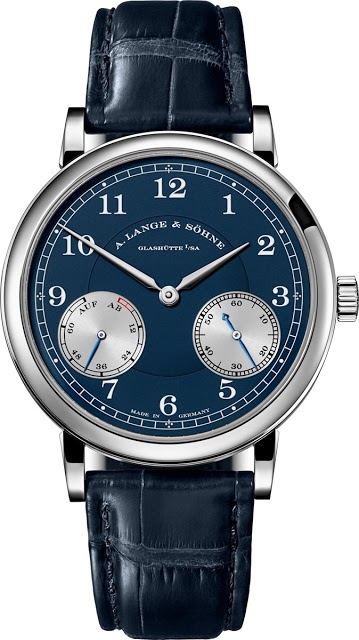 has anyone heard of this release? It just started coming to Boutiques and only 25 pieces, cost is about $21,050 and the blue dial is some thing like a Levi patterern, very beautiful. Thanks for your help...JIm
20d
a.alperensever
A feast of Lange & Sohne Richard Lange.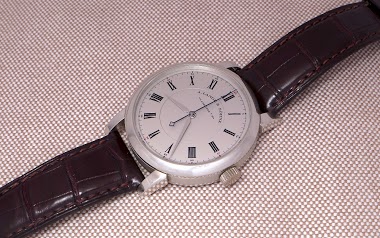 " Simple ": Pour le Mérite: Jumping Seconds. Hard to find a favorite, here. Enjoy, Nicolas
4d
amanico
Why did Lange use gold plated Rotor instead of gold for the Saxonia line??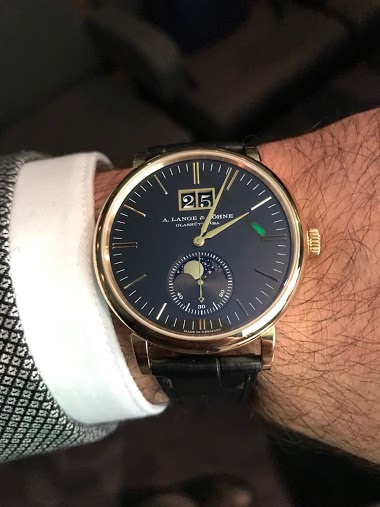 Hello, as a dedicated Lange fan and collector i always want the brand to be the best it could be as their successes and achievements become a source of pride for me. One of the things that bothered me a lot was the fact that the gorgeous Saxonia Moonphase
5M
Glorfindel
Lange One remaining 25th pieces ?
Hello What are the potential remaining Lange One models for 25th anniversary pieces? Of the top of my head, I can think of a Daymatic and also a Tourbillion. What else? also here is a link to the already released pieces quillandpad.com
7d
amanico
The start of a love affair 8 years ago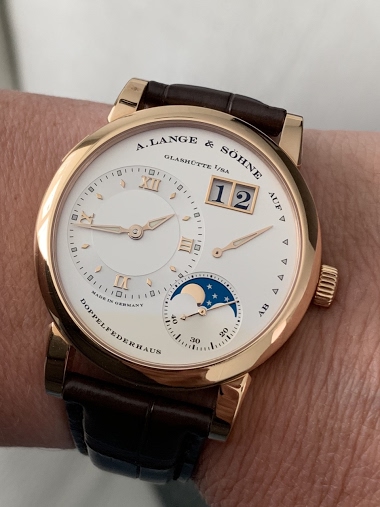 Sadly followed by a divorce with the brand in the meantime.
9d
amanico
Lange & Sohne Lange One Moon Phase 25th Anniversary. The 6th Anniversary piece is just unveiled!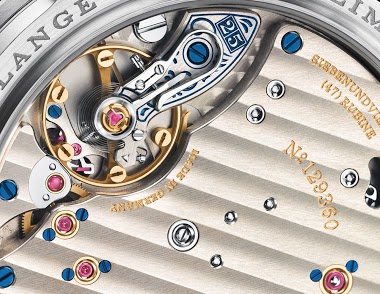 After the Grande Lange One Moon Phase, the Lange One Moon Phase and its classic sized case, in white gold. It has all the characteristics of the anniversary pieces. No surprise, here... Again, should I say. Here are the two pictures: White Gold Case, Limi
10d
DarrenKats