<!iframe style="align:center; height: 250px; max-width: 100%; width: 100vw; overflow:hidden;" src="https://storage.googleapis.com/pubzapuscentral/watchprosite/ad/adsGO10/index.html" frameborder="0">

cazalea
[Seiko Moderator]
12998

<!tag blob="forumpost.visitstar">
Going With Wild Duck Breast
Last night my friend Martin brought over 3 ducks, or at least 3 sets of duck breasts. Ducks that he shot Sunday. Fresh, not frozen. Plucked and butchered himself, but he can't cook so he asked for my help.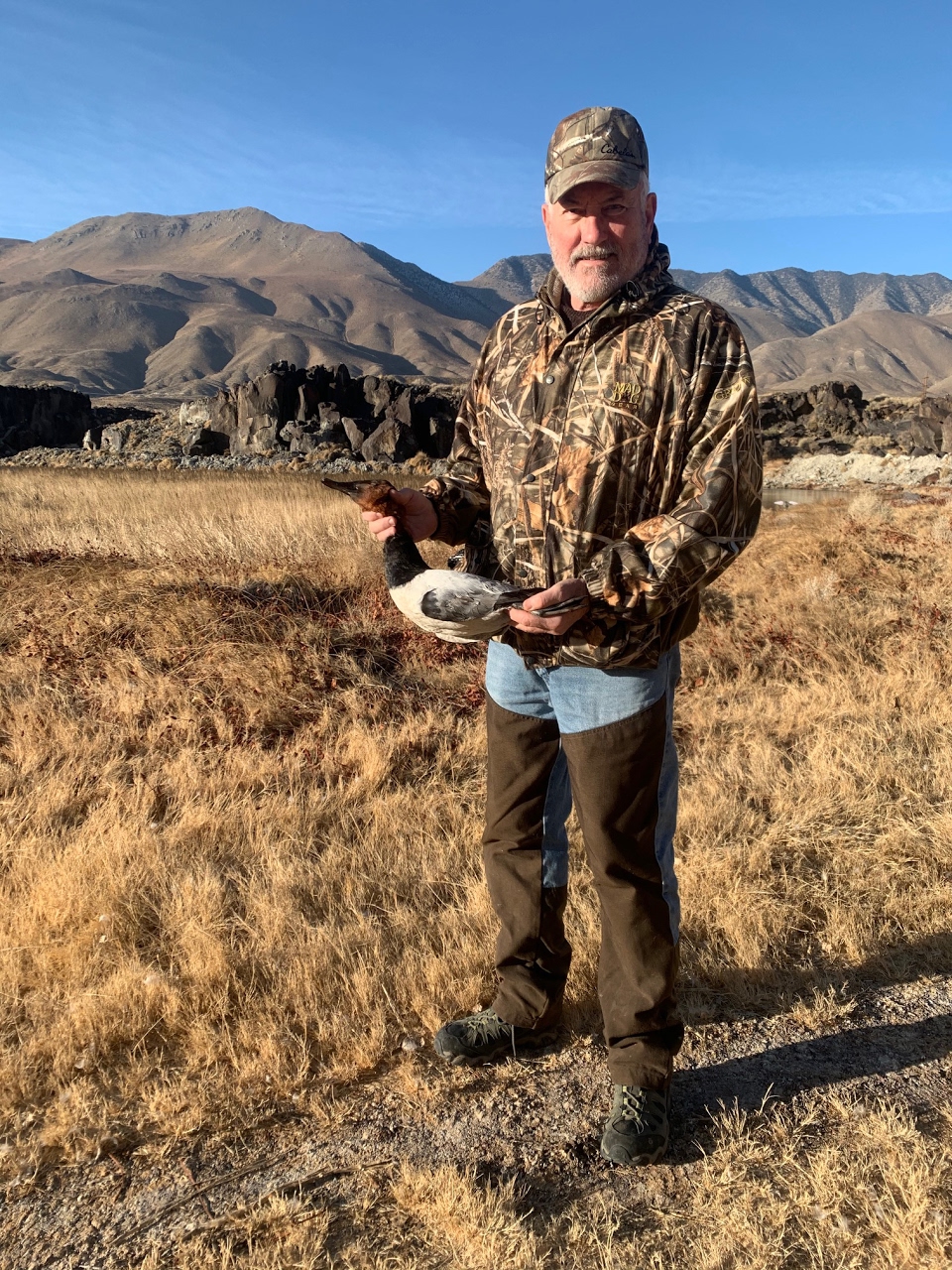 So I hunted myself for wild duck some recipes and here's what I made:
Season the breasts with salt, pepper, coriander powder and olive oil. Let rest for about an hour. Notice the large breasts have skin, the smaller ones do not. There are 3 different varieties of duck here.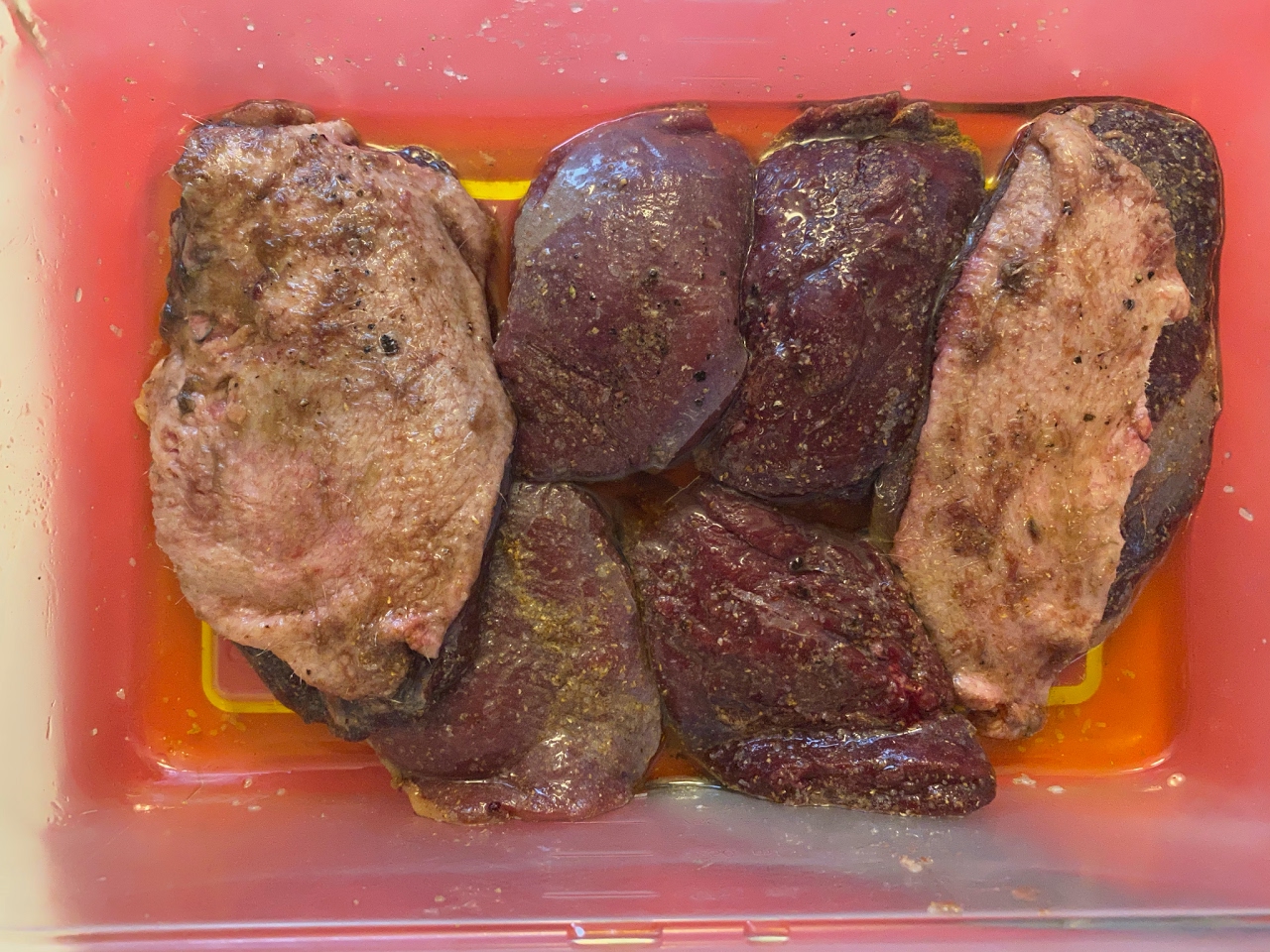 Accompanying the duck will be wild and brown rice mix with dried cranberries and chopped dried apricots. I cup rice, 1 3/4 cup water for 45 minutes in a pot. And some vegetables and salad.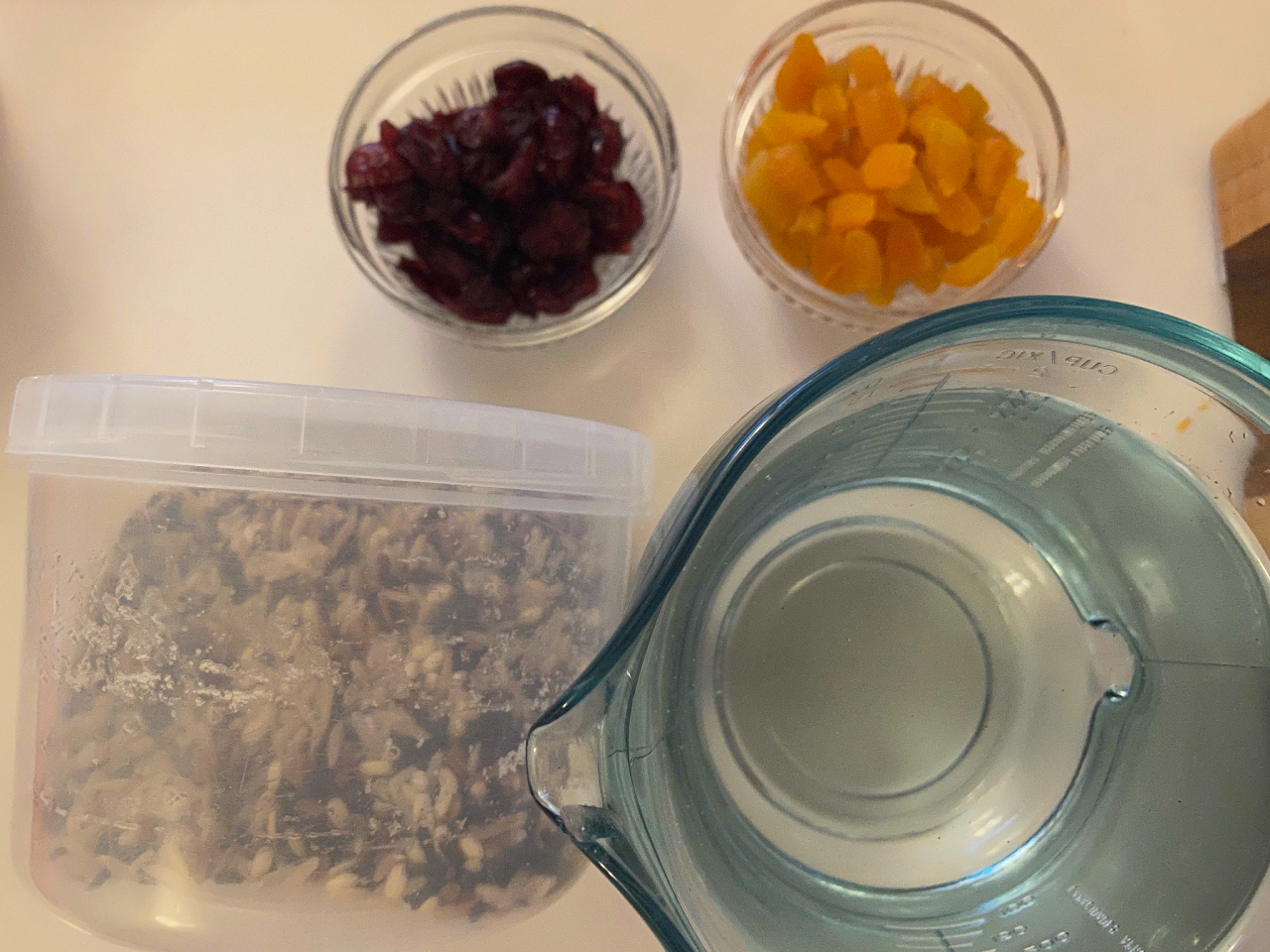 Grand Marnier Sauce!
Juice of 2 oranges, zest of 1 orange, (oranges from my buddy Reagan's ranch Sunday), 3 ounces Grand Marnier liquor, 1 tablespoon sugar, 1 stick butter cut into small cubes. Heat the orange juice, sugar, zest and half the liquor and butter in a pan till well mixed and bubbling. Then whisk in the remaining butter slowly as the sauce thickens. At the end, add the rest of the Grand Marnier. Spoon onto the plates, then add seared duck breasts cut into bite-size pieces or slices. Enjoy!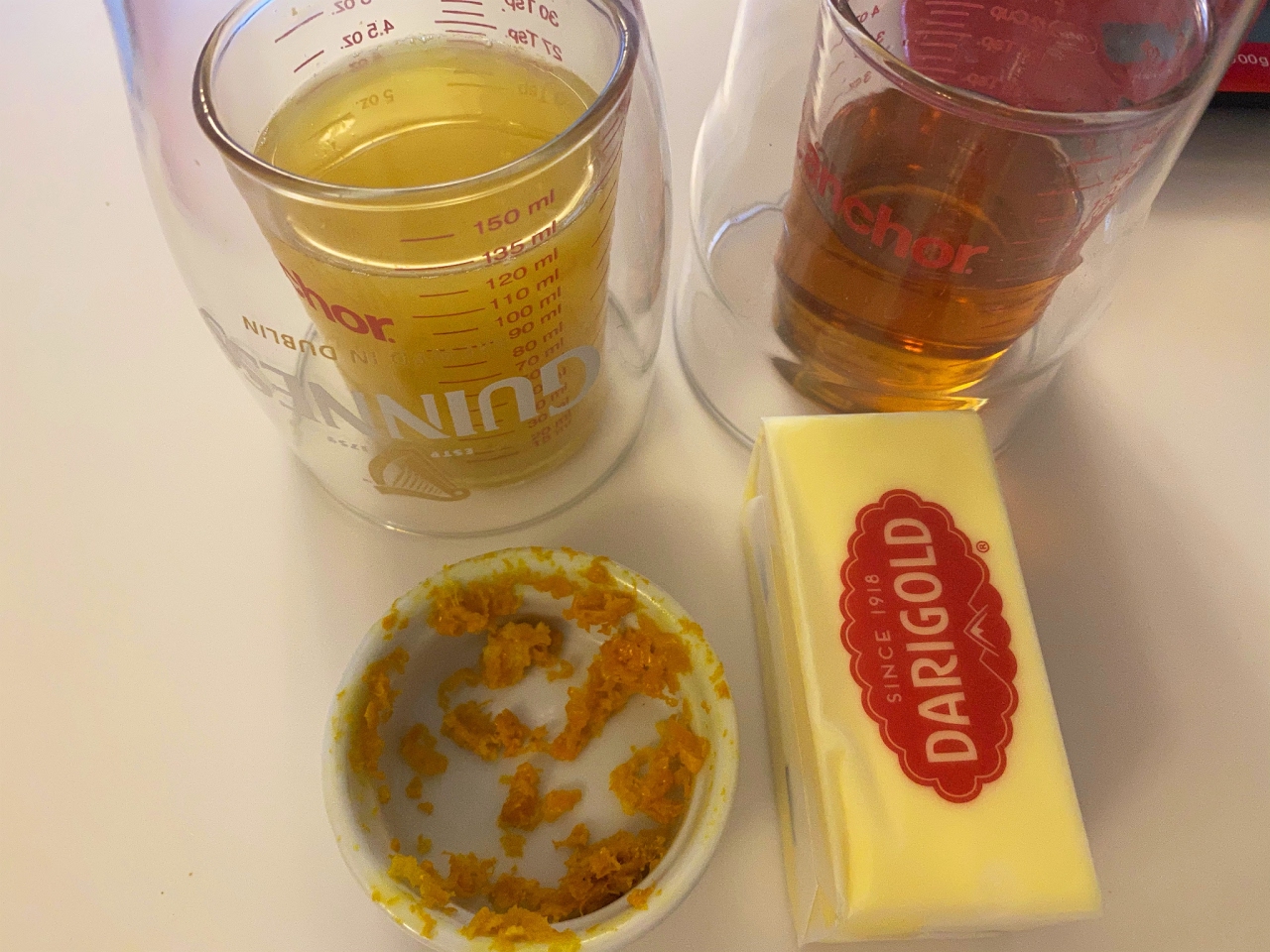 Some freshly baked bread for soaking up the sauce.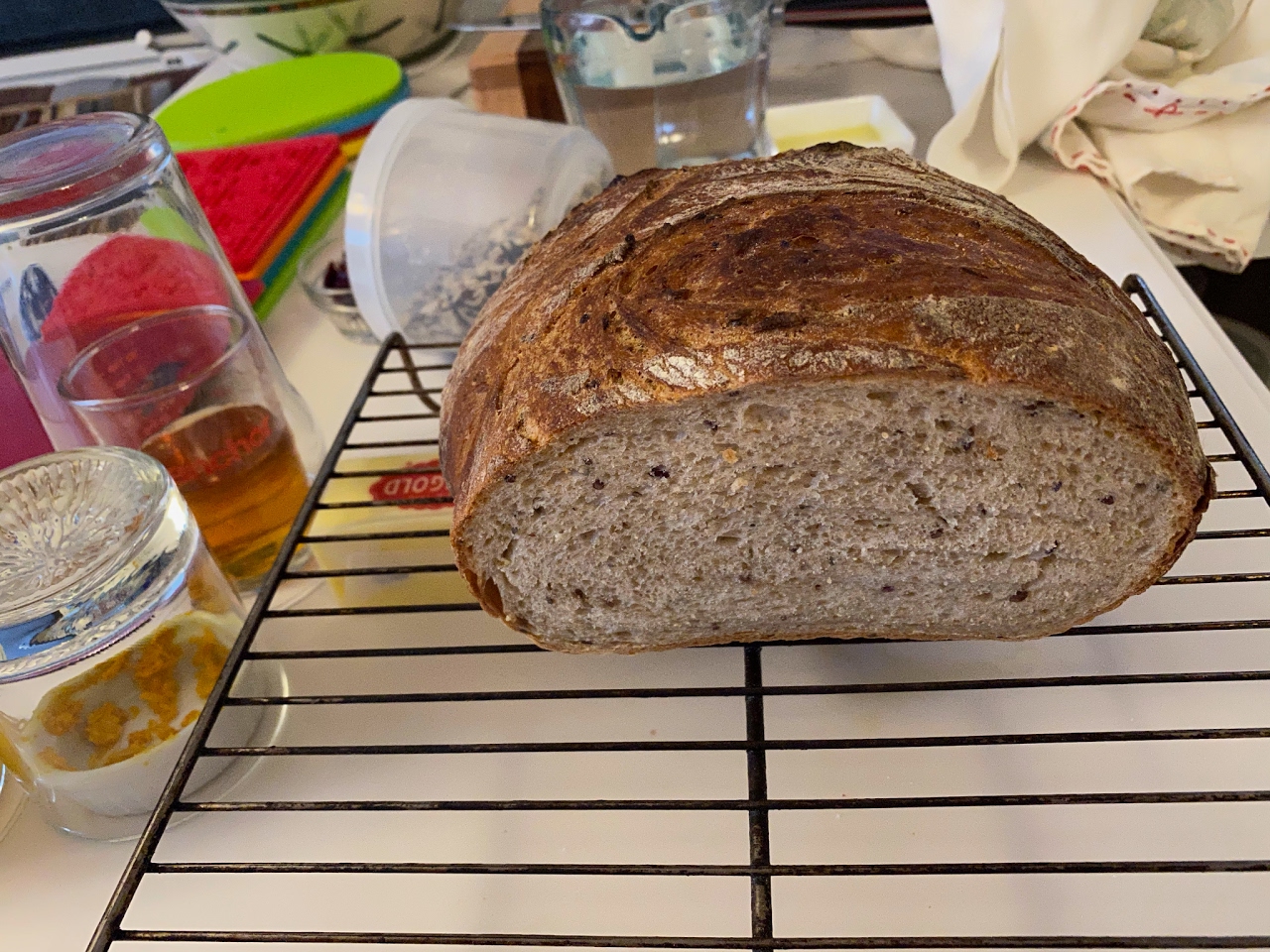 It should look something like this: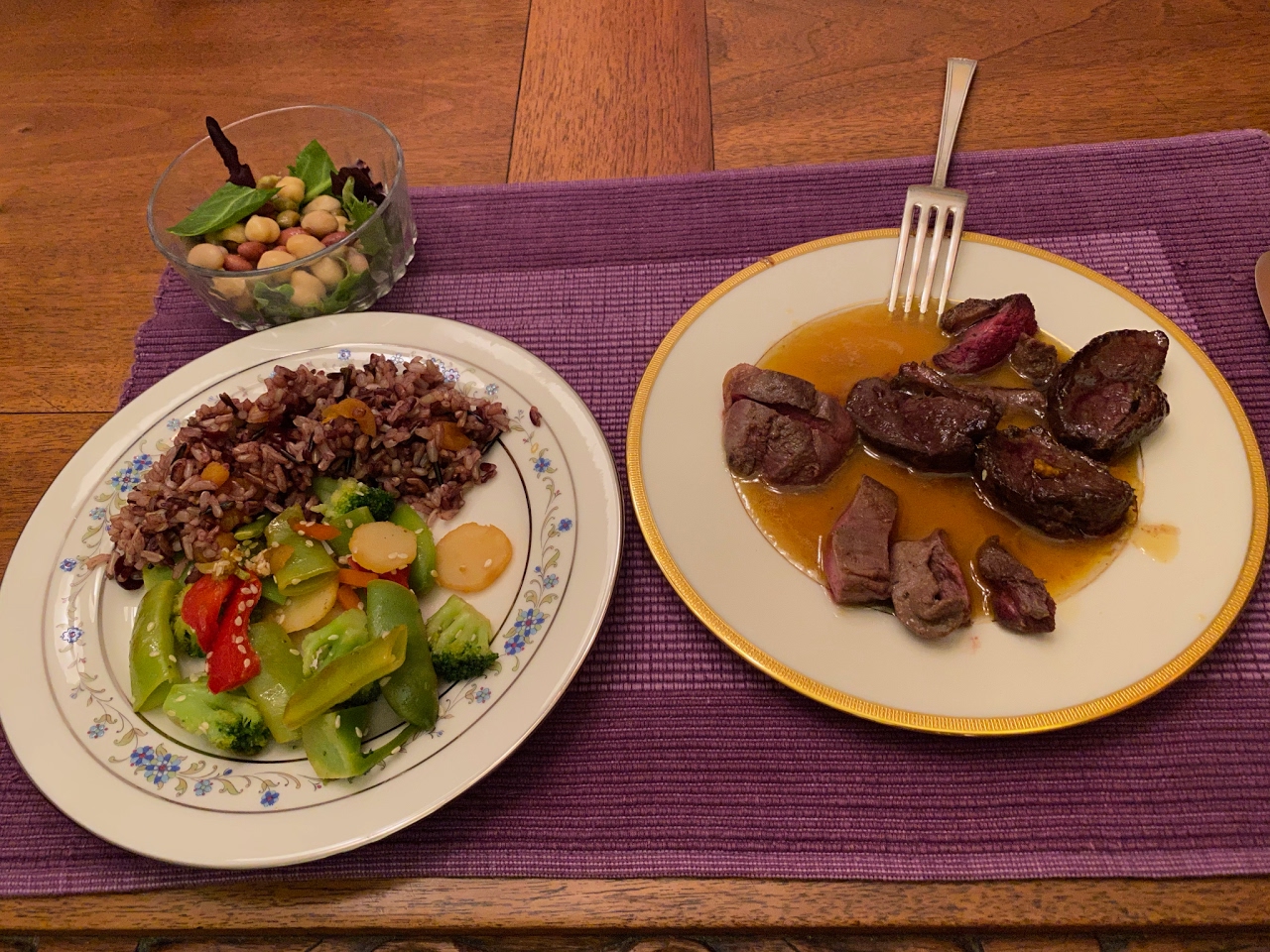 Cheers,
Cazalea
( dessert was bread pudding with raisins and chocolate, with maple syrup on top)