remarque
620

11.may.2019 OB notes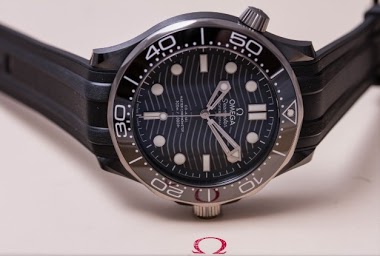 I visited my local Omega Boutique today. The personnel at this particular (quite small) boutique are very nice, unlike stories I have heard about OB in London. According to the staffer, not one Seamaster 1948 has yet to be delivered to the United States, neither the central second nor subsecond model. I remain hopeful to see the subsecond model, as if I like it, I may get it.
I commented that it is quite regrettable that Omega has raised its prices on this watch, unveiled at BW2018, yet still not brought to market some 16 months later. I also stated that given that Swatch group/Omega is holding a press conference this coming week, May 15, 2019, to present some new watches for 2019 (including much anticipated Apollo 11 anniversary watch by many (not me)), it is disappointing that Omega has not been able to produce the 1948s at this time, so how has leaving BW helped Omega with watch deliveries at this juncture? Will the May 15th (new) Omega watches be available immediately, or will they too be months/years before they are actually distributed?
The staffer shared that he has many frustrated clients. I feel his pain. I told him that the situation is not a reflection of the personnel of the Boutiques, but sadly they are on the front lines and are the ones who develop relationships with clients. The big-wigs at Omega HQ should be doing more to appease the affected at the ground level, and he shared that all those at his level express their quandries to their regional managers...
On a happier note, I asked if he had a new Seamaster Professional no date titanium/ceramic watch in their store that I could see (stock picture attached). He said he did, it was in the vault, he just received it yesterday, and he received a phone call from someone yesterday after said shipment was opened, who coincidentally inquired about the watch, and asked that it be held for him for a day. As that customer had not yet appeared, he brought the watch out of the vault for me to examine. It is a beauty. The matte ceramic and titanium finishes both case and dial are fantastic, luxury stealth, and the watch is light but not too light to feel unsubstantial. More importantly, the applied indices are the exact same ones size-wise as the "normal" new Seamaster. However, this upsized watch, going from 42 to 43.5mm case diameter with the same thickness as the smaller 42mm version, with same larger lyre lugs, feels much more balanced to me and the larger dial, with same indices, has more "breathing room", making the dial to me feel 100% better. Additionally, despite the upsize to 43+mm, the watch does not wear large, and makes for a perfect actual dive watch size when worn over a wet suit. And without the date, the dial is perfectly balanced and beautiful -- the lines of text, sans red accents, work perfectly in an understated masculine and powerful way. The black rubber (or is it silicone) strap is extremely pliable, comfortable and complements the case very well too.
It is thinner than my Seamaster 300MC, likely with the revised single barrel movement with 55 hour PR, rather than the double barrel 60 hour PR on my 300MC from 2014.
Were I to get a modern Seamaster Professional, this is the one I would get. The only downside? The major uptick in price. Whereas the normal variants go for US$4900 MSRP, this titianium ceramic gem costs US$8100. So this does give one pause. As we so often ask ourselves, is getting the one we really want worth the extra cost? Every person must decide this for her/himself...
Of course, being Omega, the variations will keep coming, and the just unveiled yet not yet available "normal" Seamaster Professional 42mm with all white dial looks interesting, too. Patience is truly a virtue.
More posts: