This has been an Speedmaster week for me and for many ...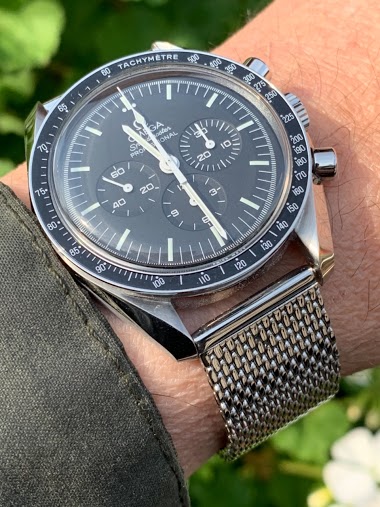 ... members here I feel. This was a Speedy lover way to honor the Big Leap for Humankind in this 50th Anniversary of Moonlanding. Here are the two watches being worn on Saturday and Sunday. Have a wonderful week end friends!! Abel Modern Speedy on milanes
9h
Subexplorer
3...2...1.....go........its back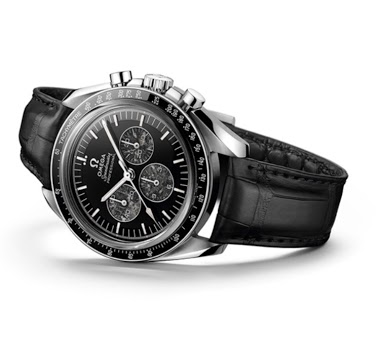 Known for its beautifully intricate design, the original Calibre 321 was the first movement ever used in the OMEGA Speedmaster in 1957. Most famously, it was used in a variety of space-bound models including those that went to the moon. After extensive re
3h
hoseachandra
Celebrating the 50th Anniversary of first Moon Landing...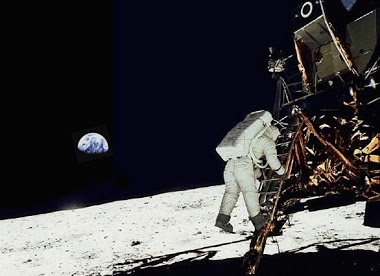 A small step for a man but a big leap for Humankind as described by American Astronaut Neil Armstrong. I can well remember viewing this most Great accomplishment for Humankind in the small B&W screen of our TV set seated by my Dad in the first hours of th
14h
Subexplorer
One small step for (a) man..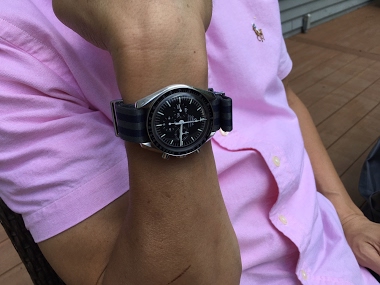 And a giant leap for mankind!! Happy 50 th to the Apollo 11 moon landing!! Just saw Buzz Aldrin being interviewed this morning. I wish the First Man was still alive to see this celebration! Wearing my Omega Speedmaster with one of Omega's NATO straps!!
1d
esddmd
We choose to go to the Moon !...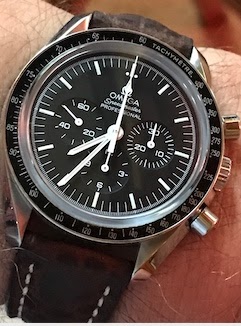 Armstrong stepped onto the lunar surface at 2:59 UTC (there are various versions of the correct time, but for this post I'm going with that posted on the GMT website) on July 21st, and his initial "walk" lasted ~134 minutes. So I thought it might be fun t
1d
halgedahl
OMEGA Singapore Celebrates The Historic First Lunar Landing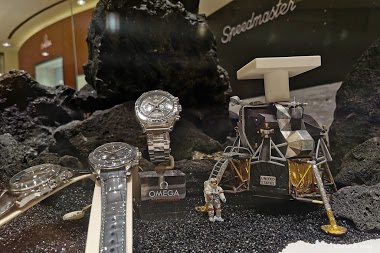 On 16 July 2019, OMEGA Singapore celebrated the golden anniversary of Apollo 11 historical mission (which the Speedmaster played a part) with over 170 guests at the Singapore Wine Vault. Following is some snapshots of the evening event ... Guests gathered
2d
Seeks
An opportunist fun shot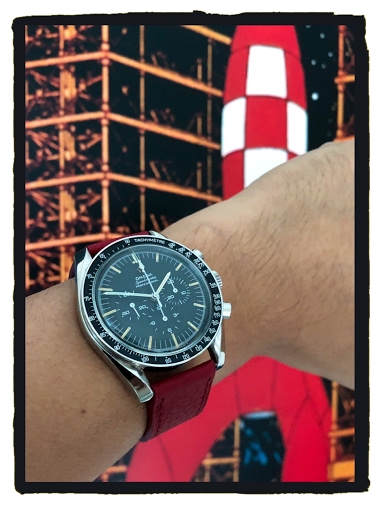 THE moonwatch 105.012 CB goes well with any rocket. Perhaps more so this week. Have a great week my friends Best regards
3d
amanico
Newest member has landed !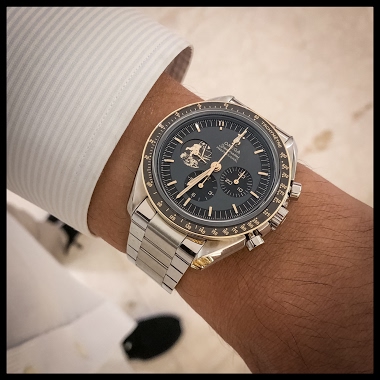 Dear Friends, Please allow me to share some WS and macros of my latest member of the collection, Speedmaster Apollo 11 50th anniversary. And here's something I didn't appreciated until today.. the double AR coat made it very easy to take wrist shots even
2d
Seeks
Engagement Watch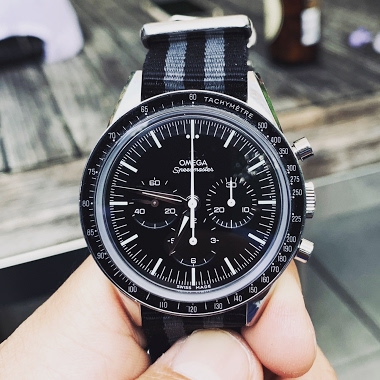 I met someone the other day who was married at a planetarium, so his wife bought him a Speedmaster, which all of us here know has a lot of legitimate history with NASA and space exploration. A beautiful piece with watch nerd cred, thematic relevance, and
9d
Bounce781
Speedmaster Fun!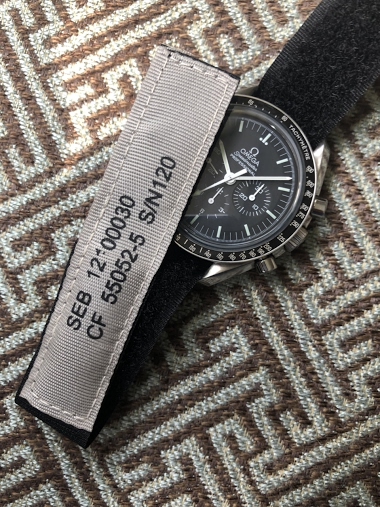 I recently purchased this quite cool NASA Velcro strap for my Speedy. Just like the astronauts wear! 😊
11d
descartes1