Tokyo 2020 Speedmaster - "Red"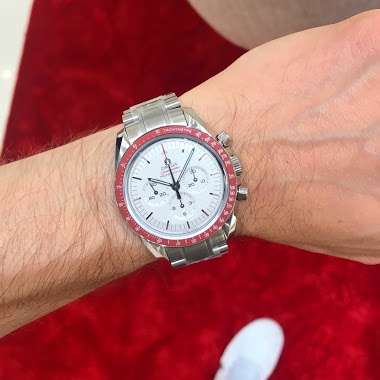 While the Panda appears to be the favourite and perhaps rightly so given the classic colour combination this one, representing the red Olympic ring, caught my eye from the beginning. Putting it on the wrist over the weekend confirmed that. It's a looker.
5h
myles721
1957 Trilogy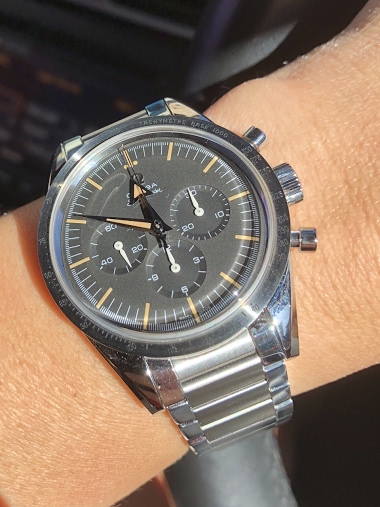 I picked this up BNIB yesterday, found one at a grey. The details are mesmerising and I completely understand what all the fuss is about now!!
13h
Tlph
Apollo 11 50th Anniversary Moonwatch Gold and Steel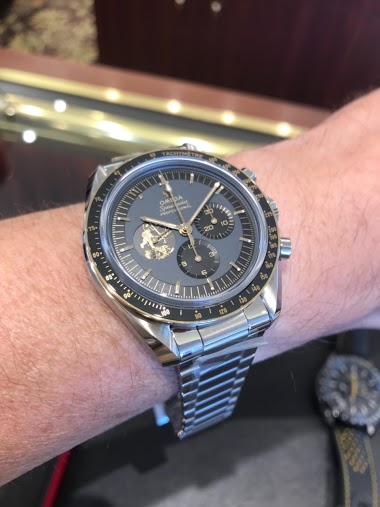 One of my local ADs in the Boston area has one in stock! It's an amazing piece in the flesh!
1d
Subexplorer
Omega event celebrating 50th Anniversary of Moonlanding...
... watches in their safe till they are ready to sell them). I love the Speedmaster and feel an strong connection with them. They bring me back the memories of being 20 years old and being seated with my Dad in front of our B&W TV set in the first hours o
2d
Subexplorer
Omega event celebrating 50th Anniversary of Moonlanding...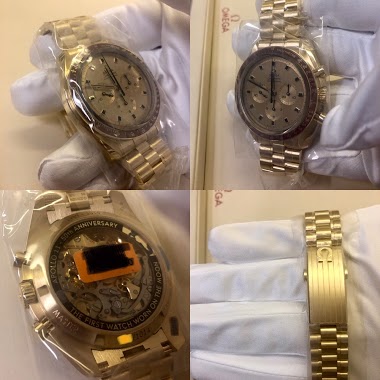 so this Moonshine Gold is still available in your market region? Should the crown collection of Speedmaster be the 321 in Pt? I am expecting my moonshine version to get delivered next week...but here are some teaser phots from my OB.
2d
Subexplorer
Omega event celebrating 50th Anniversary of Moonlanding...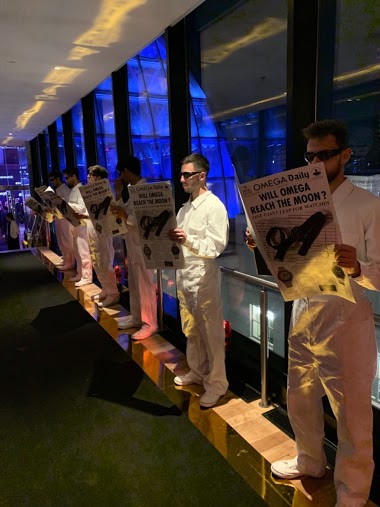 Last evening I had the pleasure of being invited by local Omega Boutique to a wonderful night celebrating the 50th Anniversary of First Moon Landing and introducing the new watches recently launched to commemorate this most important event for Humankind!
2d
Subexplorer
Sun chocolate explosion or melting 😊
... this is a wonderful variant of modern Speedy which I feel didn´t receive the deserved attention from general public, may be because potential customers in general are accustomed to black dials on the Speedmaster, and only true fans or collectors can u
11h
agyzace
A more realistic moon 🌝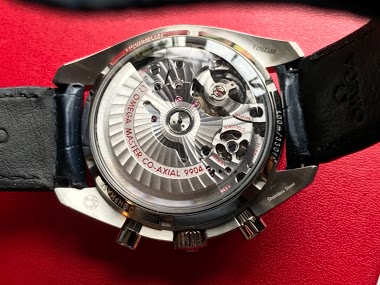 I love the blue dial and of course the high quality rendering of the moon with the charming detail of Aldrin´s foot step which you have perfectly catched in your close up. I would add mentioning the beautifully finished Co Axial movement we can enjoy view
4d
Subexplorer
Moonwatch hanging out.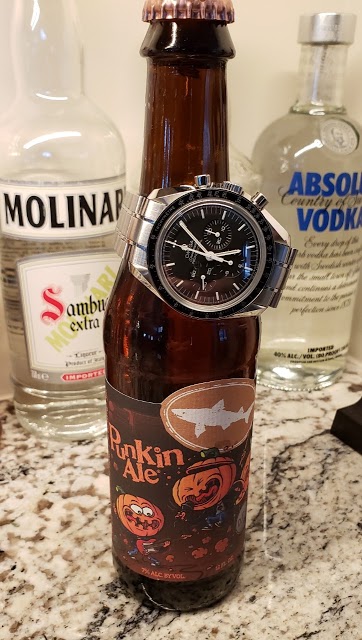 Only a few weeks with my first Omega, and I can only say I am thoroughly impressed. I'll have a more detailed report soon. Right now, I'm enjoying the heck out of it.
6d
amanico
My Old SMP300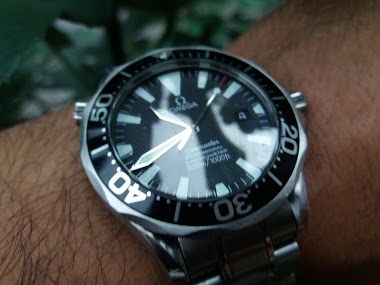 It is a very nice looking and very well performing Omega. The Speedmaster bracelet is actually fitting quite well, in terms of design and wearing comfort. Mine is also 10 years old now and it is still in my collection. It was my first serious watch that s
6d
Seeks