Threw in the White Towel - New Arrival . . .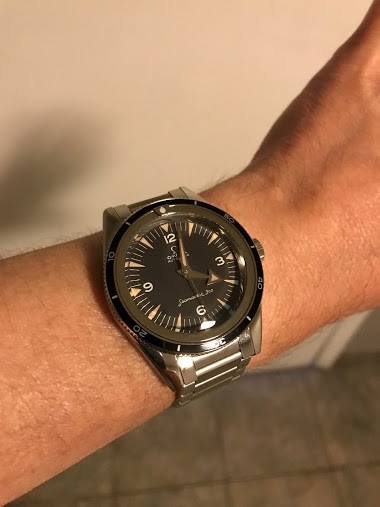 I was thrilled when Omega announced it's 1957 Trilogy 60th Anniversary collection. After debating between and Speedmaster and the Seamaster 300, I decided to pull the trigger on the Speedmaster. However, over the last couple of years, I'm amazed to contin
2h
amanico
Seamaster 1948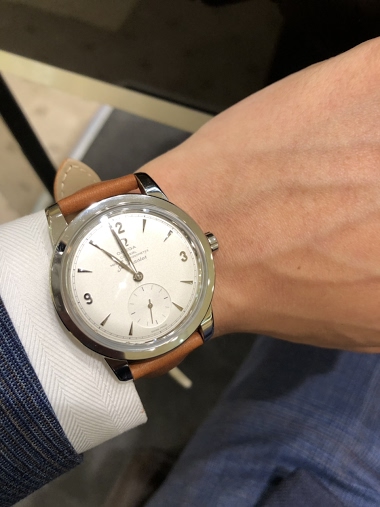 Tried both models...but decided not to go for it as I found the mugs too big making the watch too big for my wrist... Kev
19h
ZSHSZ
Omega Seamaster 300 165024 Royal Navy, 1969.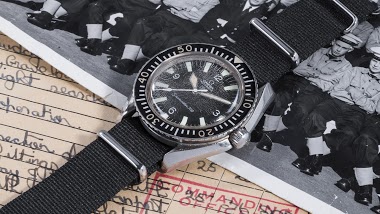 Credit pictures: Phillips. Ok, the plexy shows some craze, but it is relatively easy to solve. Alas, they become suite unaffordable... The kind of watch which make me seriously reduce my collection to get one. Best, Nicolas
5d
amanico
Omega Seamaster 300 CK 2913/3: Two of my favorite pictures.
. . . and a mid-'60s Kontiki. As a general rule, I think everyone's pretty much agreed that the three at the top are the Sub, FF, and SM 300. I like Subs in the abstract, but have never really wanted to own one. The only Rolex that might end up in my coll
11d
amanico
Omega Seamaster 300 CK 2913/3: Two of my favorite pictures.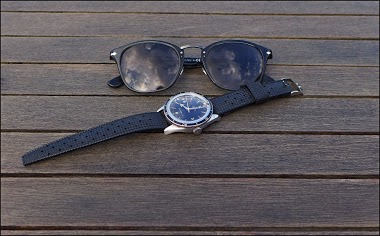 It is such a great watch, and one of the finest vintage diver. This picture oozes coolness: Well, this one is not bad at that game, either... One of my favorite watches from my collection. Best, Nicolas
11d
amanico
Making up for a bit of neglect.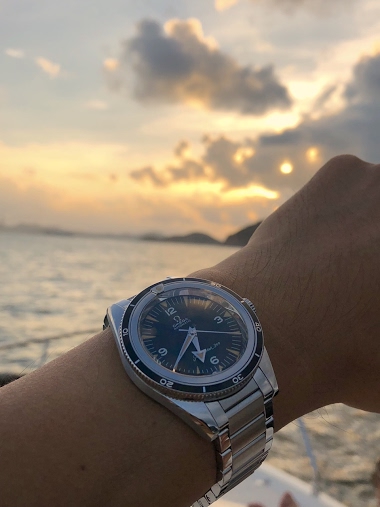 It's 1957 trilogy sm300 brother says 👋 hi! best regards
15d
Mr.Gatsby
Railmaster 60th Anniversary.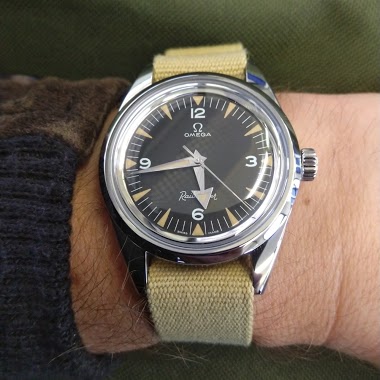 I recently chose between JLC True Second & Omega Seamaster 1948, when I suddenly saw this beautiful watch on the official dealer window. Bought without hesitation! Great, charismatic Railmaster! No longer hoped to see this model from dealers.
17d
amanico
Electric Blue....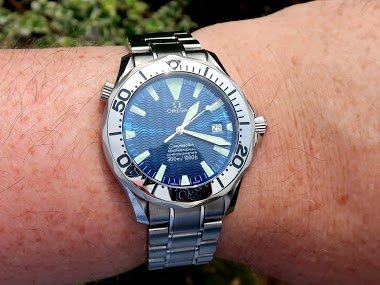 Normally i only collect vintage Omega, but made an exception with this new arrival Omega Seamaster ref. 2255.8000, cal. 1120 from ca. 2006 in fair condition Just love the blue dial
20d
Dr No
"One good turn . . .
... As Nicolas said, I´m very fortunate... to have good friends like Art and Nico. My work in getting your Seamaster was nothing in comparison with all the troubles you had to go through and time you had to invest to get this one. And not only you finaly
10d
amanico
Ploprof in the Calanques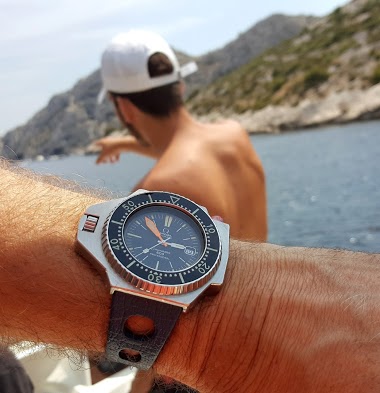 while my son was testing the new boat, I was able to take some shots "à la Bill" of my Ploprof in the Calanques of Marseille
23d
DrStrong