cshimokita
[Photo Forum Moderator]
4825

What's more important: technique or story?
Classic question... The latest project by Alfonso Cuarón (producer, writer, director, & cinematographer) is the 2018 movie "Roma"... you might enjoy the imagery of the movie... (link to trailer)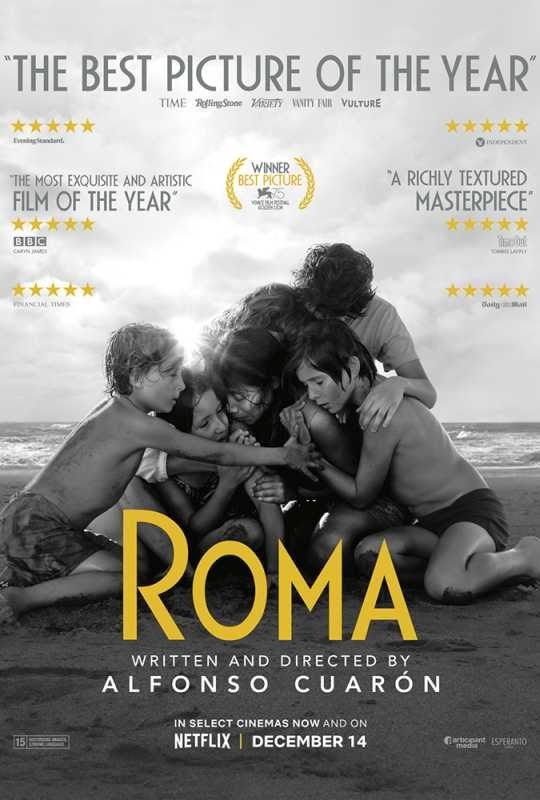 Poster for "Roma" by Alfonso Cuarón
Alfonso Cuarón talking about his latest movie in a
NYTimes interview
...
"Technique, style, content, language"
: Cuarón often feels frustrated with the way journalists use these words. When critics equate
"form"
with appearance or
"content"
with plot, they're being facile, he said. And when people ask him what's more important: technique or story?
"Then you say: They definitely don't understand what cinema is. Because what they're calling technique in film — and I'm not talking about commercial movies — isn't technique. It's language. When Tarkovsky makes decisions about framing and about how to move the camera, they're not technical decisions, or even stylistic ones. They're requirements of the language that he needs for his filmic experience."
Note: MPAA Rated R for graphic nudity, some disturbing images, and language
I like this quote: "When people see some depth you never intended that's really cool, you just put on a face and say "Oh, yeah, that was deep". What are you going to say? I'm just a moron with luck?" - Alfonso Cuarón
Casey


<!tag blob=wf.addthis>