MTF
[PuristS]
13383

<!tag blob="forumpost.visitstar">
HEUER Collector Summit Report 1 - Vintage Collectors and Jack Heuer
#HEUERCOLLECTORSUMMIT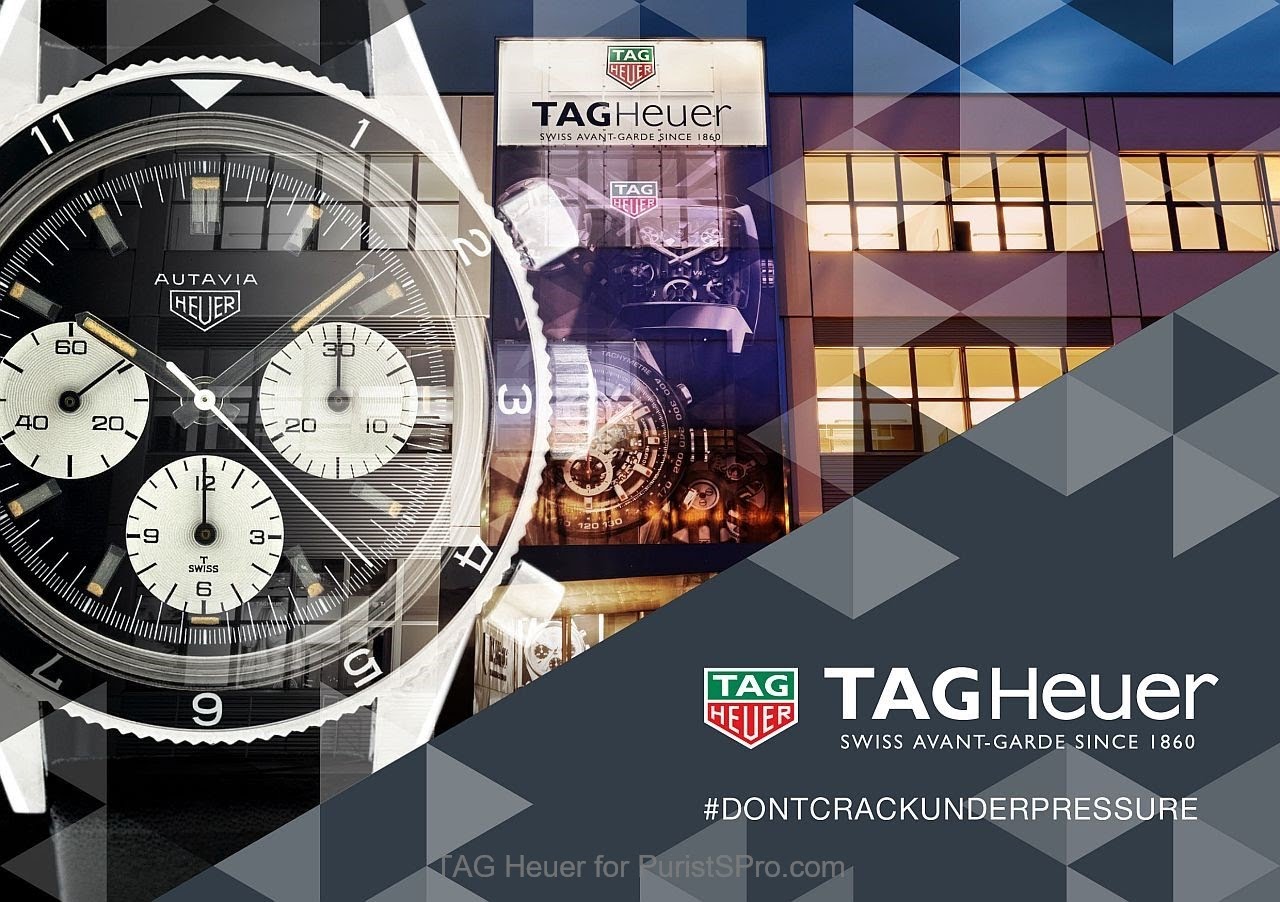 TAG Heuer Collector Summit
Dear friends,

TAG Heuer just held a Collector Summit on 12 - 13 September 2016 with attendees from all over the world including Australia, Hong Kong, Japan, Dubai, Europe, Canada and USA.
Mr J-C Biver welcomed the Collector's group and thanked them for their input to the 'fantasy designs' for the new HEUER AUTAVIA chronograph that we would see later in the week. He also told the vintage Heuer collectors NOT to buy the new watch!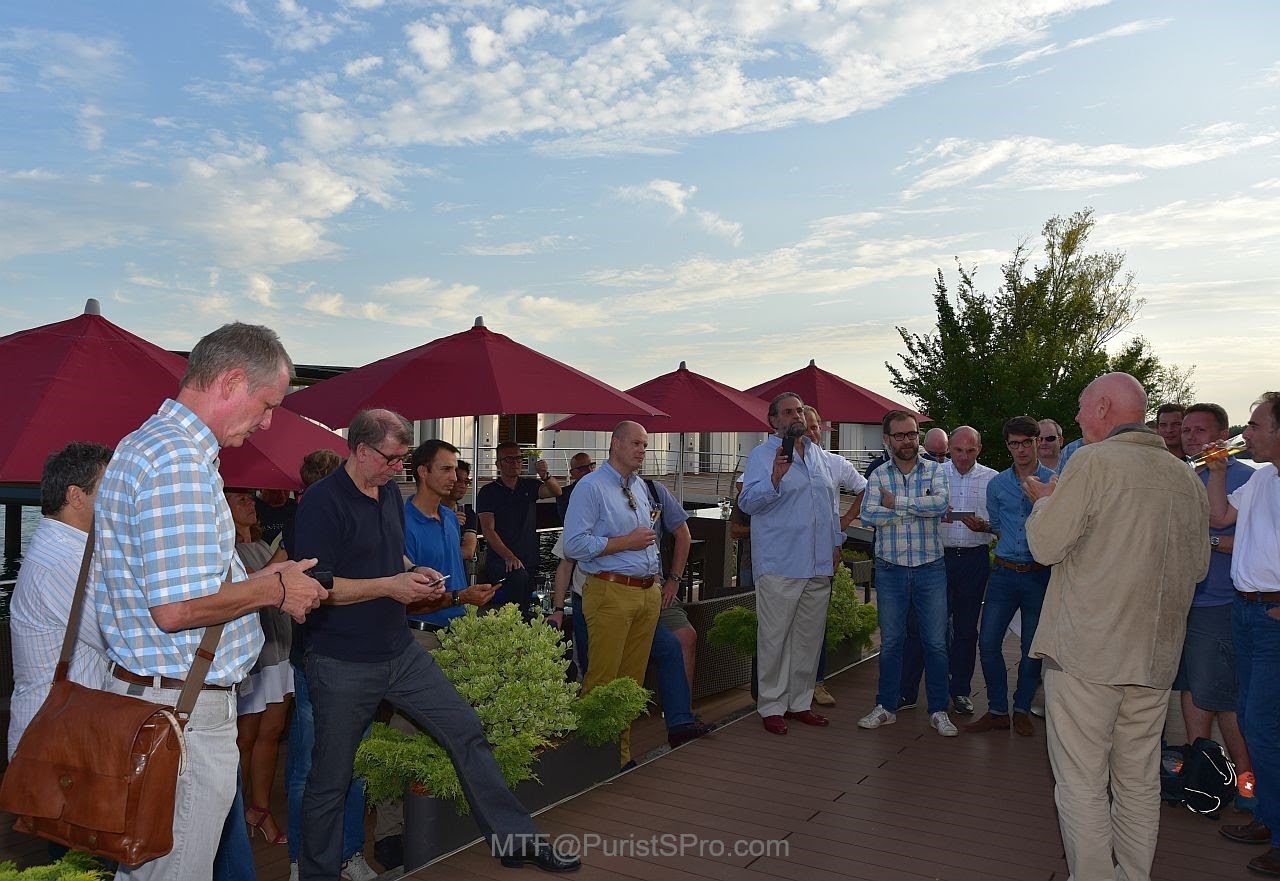 J-C Biver welcomes the group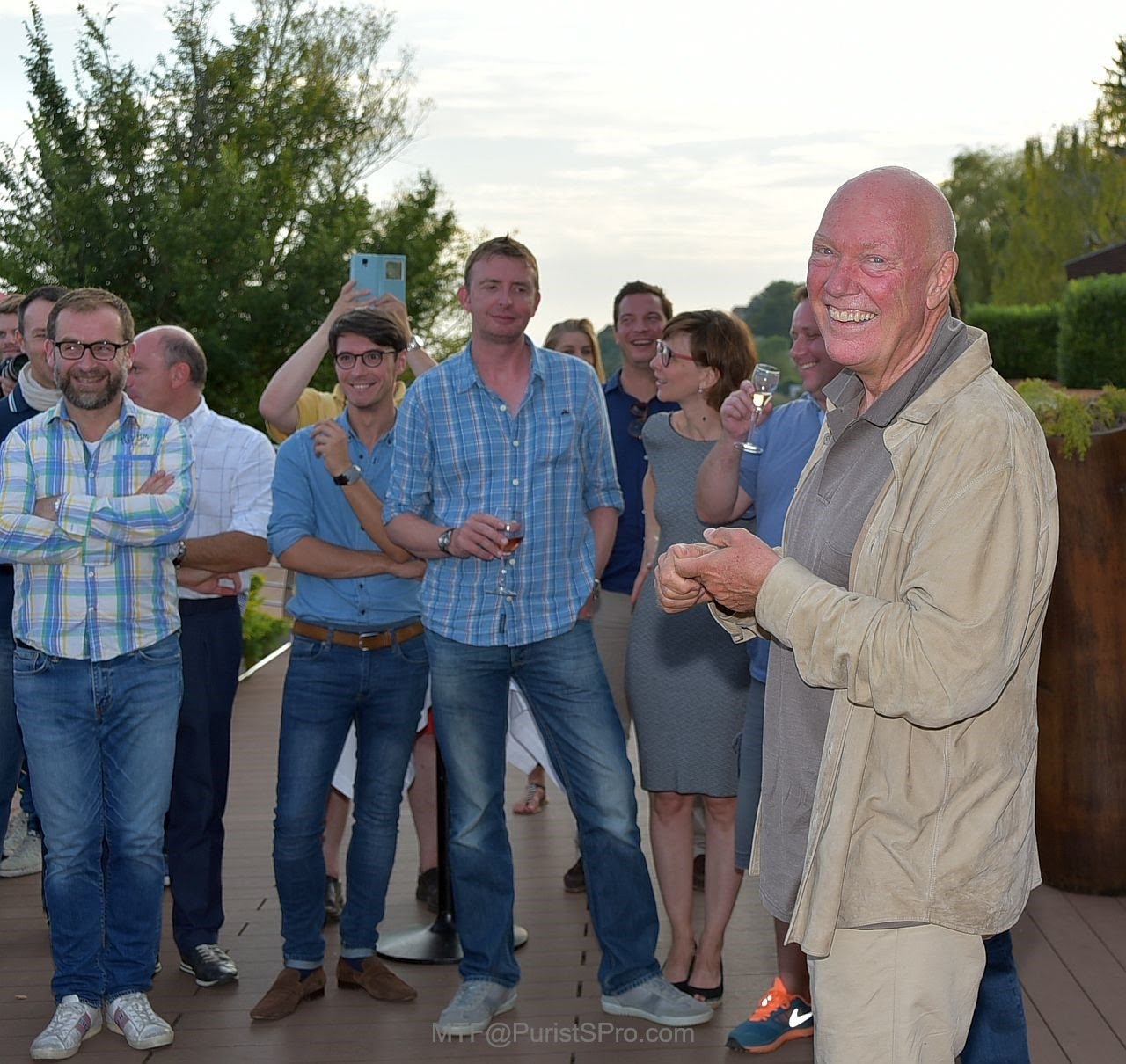 Vintage Collectors told not to buy new Autavia watch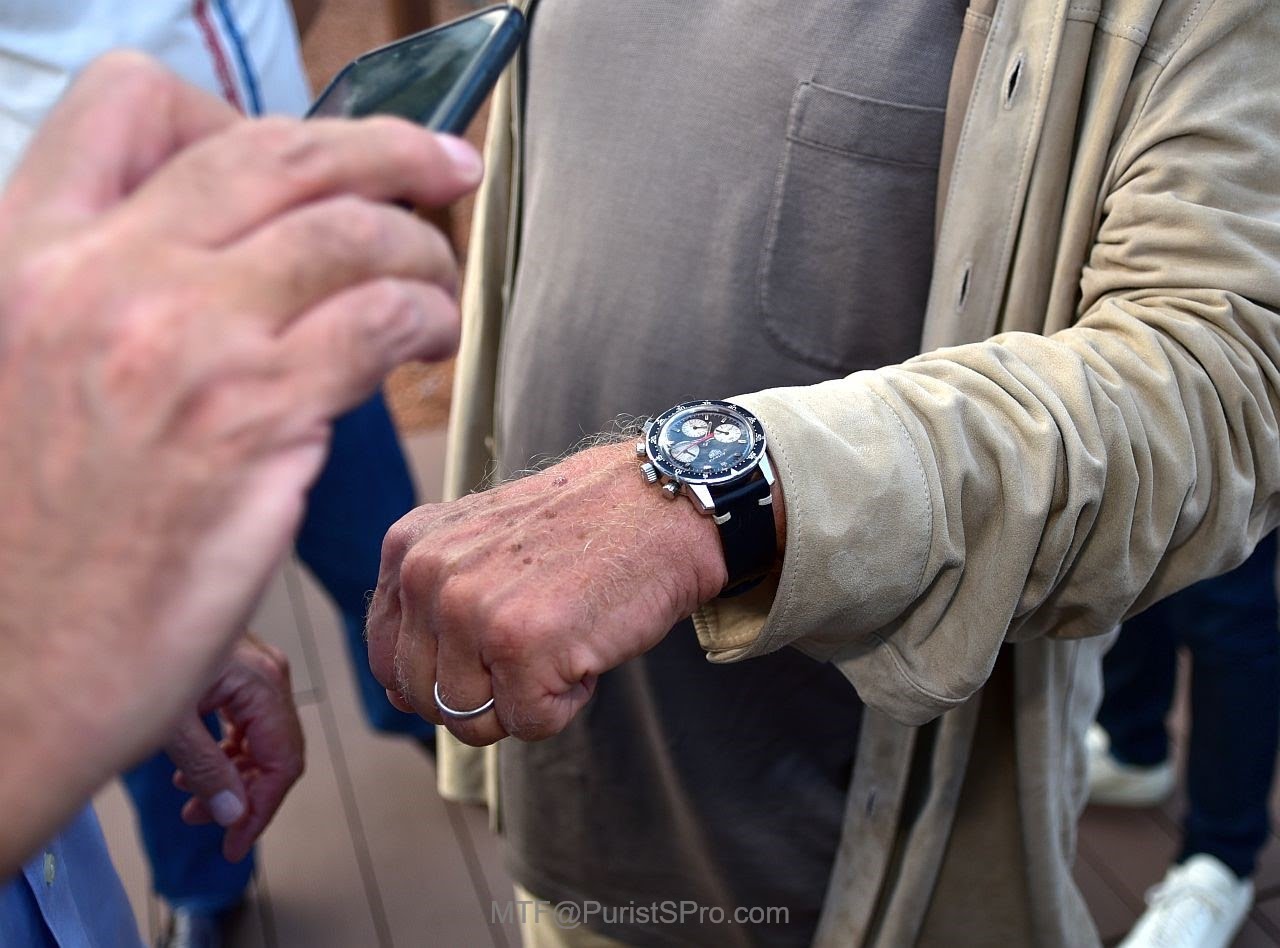 J-C Biver's watch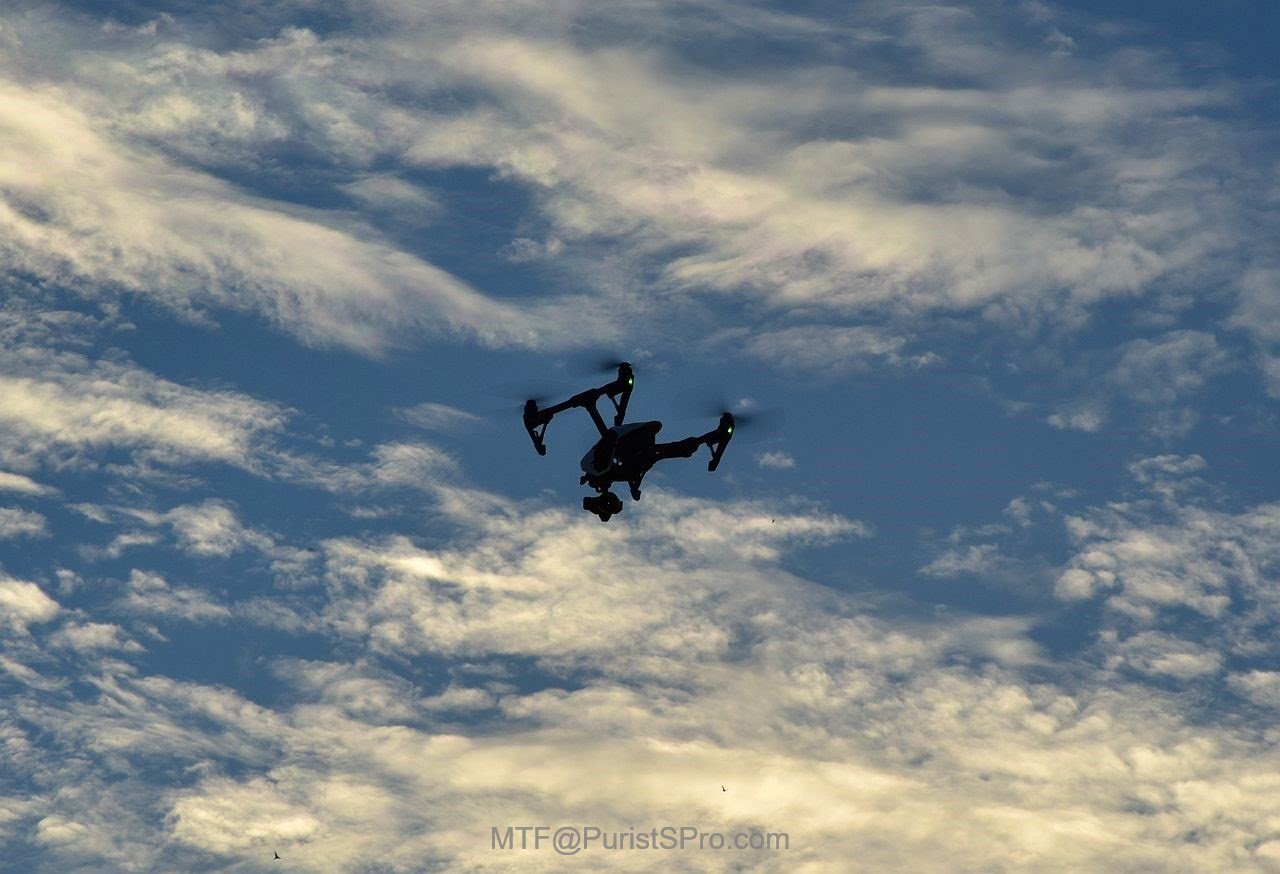 Camera Drone
Suddenly, a loud buzzing noise emanated from the sky and we were told to hold our watches up...some people had to hold both wrists up!
A pleasant buffet followed and conversation continued into the night.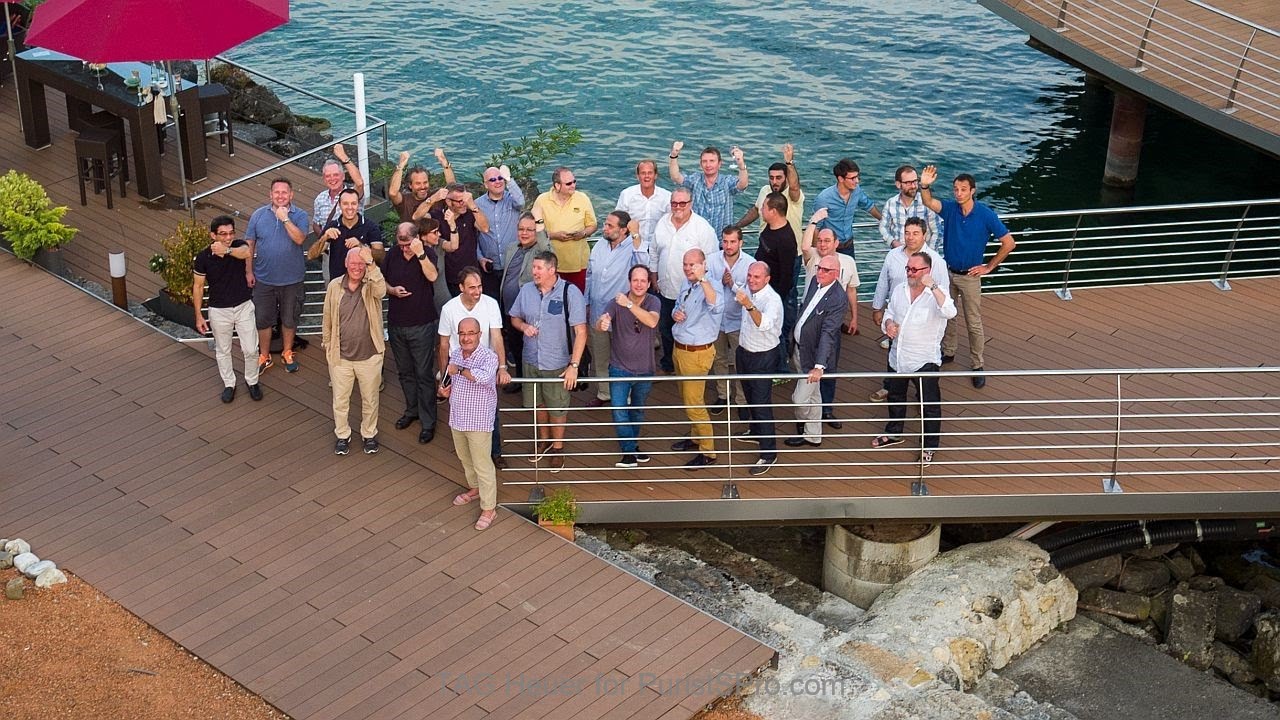 TAG Heuer drone sees all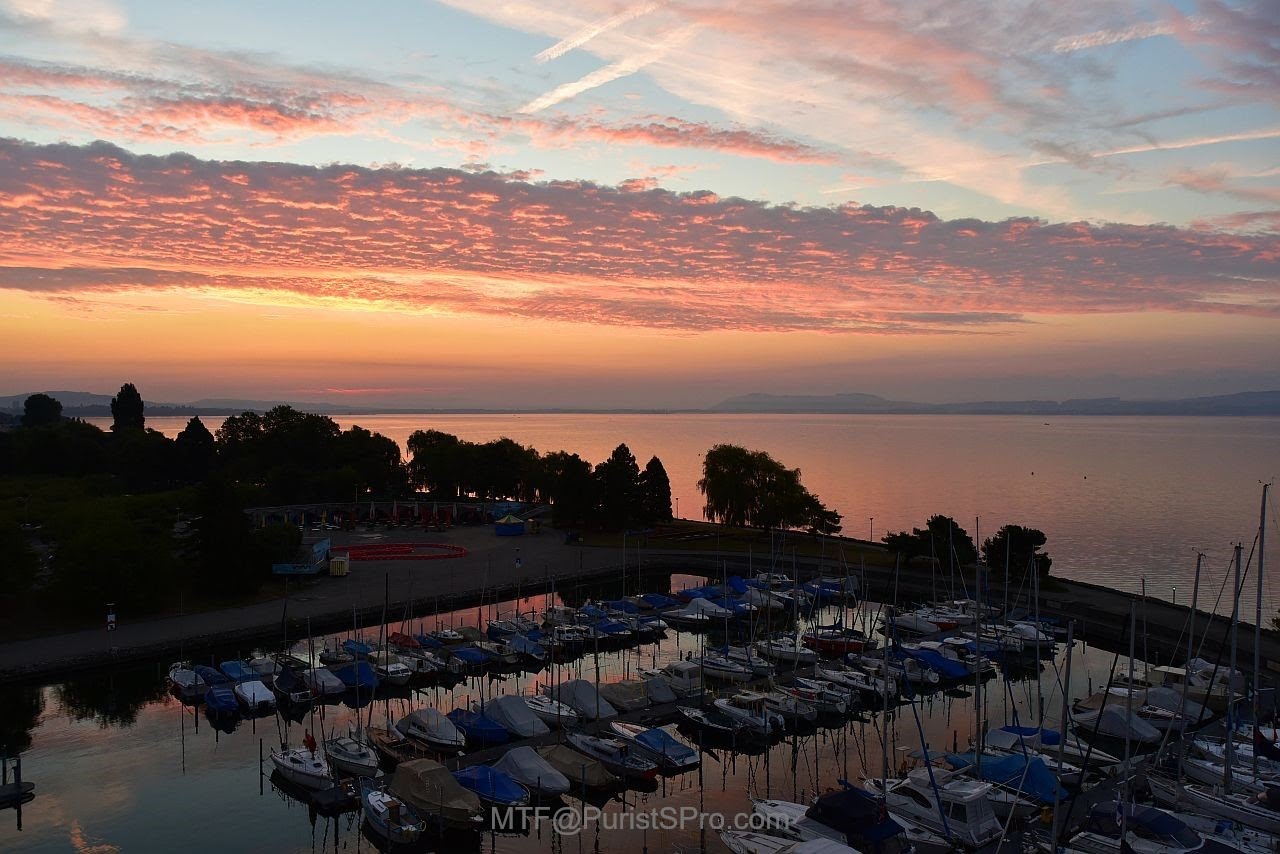 Lac Neuchatel
Morning has broken like the first dawn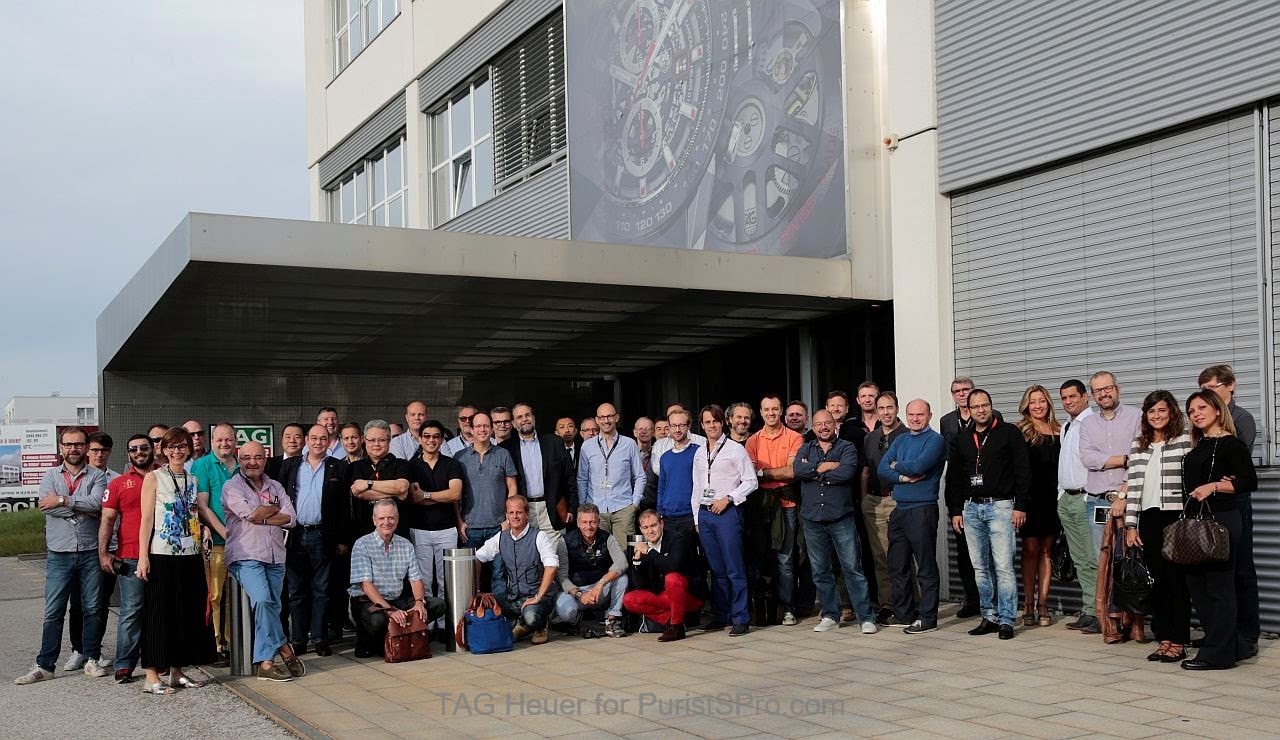 Heuer Collectors and Friends at La Chaux-de-Fonds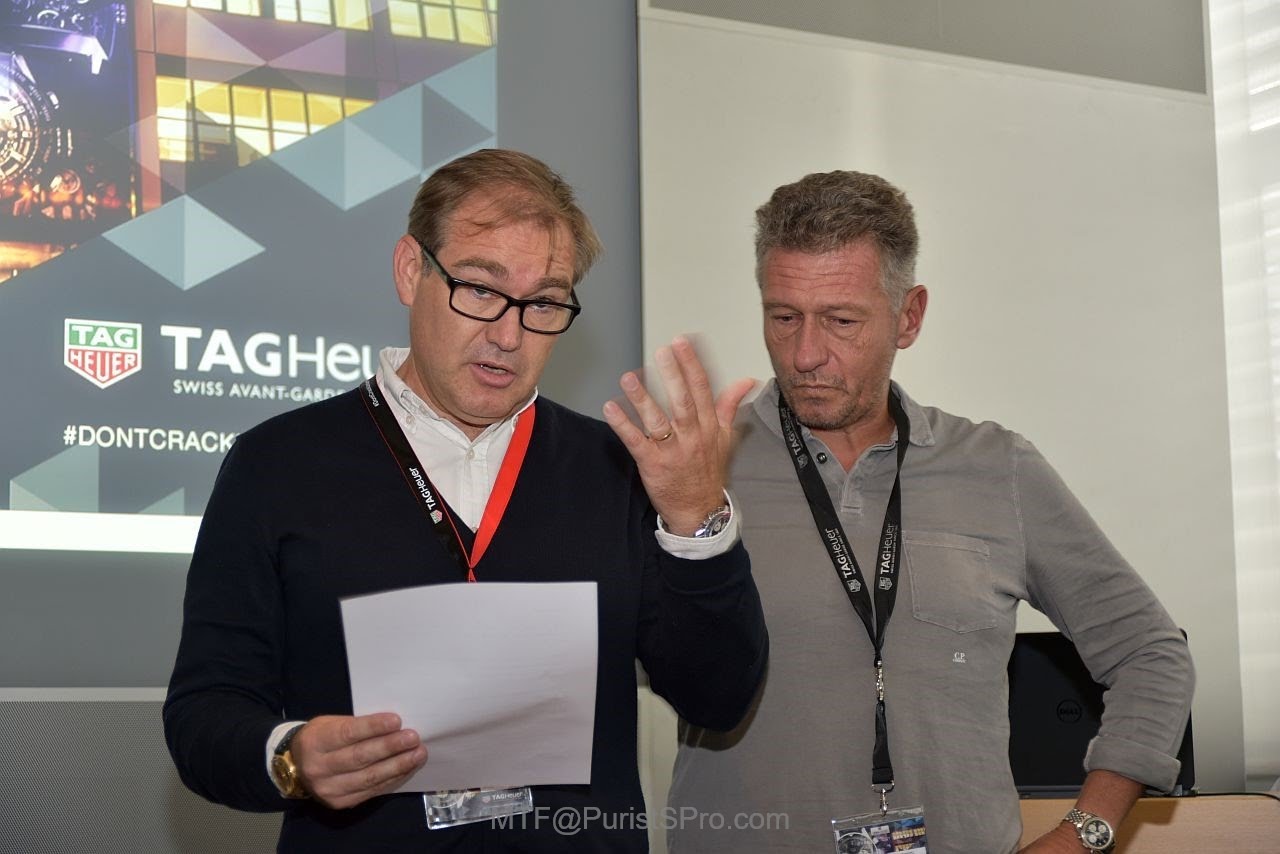 Tribute to Noodia
At the start was a moving eulogy to Laurent Bouzoulouk (Noodia) whose sudden passing last June took us all by surprise.
We all remembered 'absent friends'.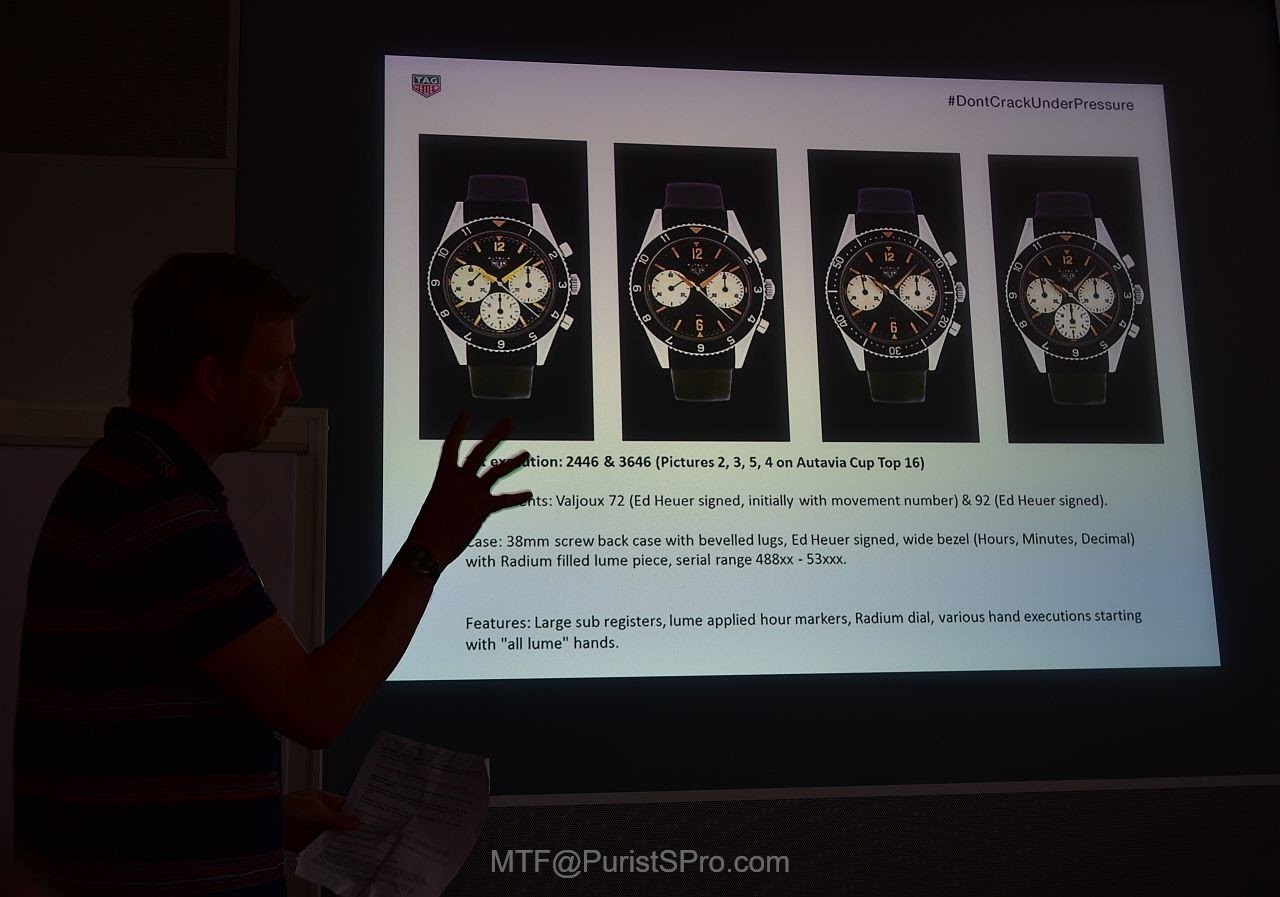 Autavia Designs
In the build up to the new Autavia watch, old designs were discussed and a book published. Fantasy designs were seeded on the InterWeb; comments and votes were collected.
The new watch would be revealed at the Collector Summit....
Meanwhile, what do vintage watch collectors do when they GetToGether?
The Show & Tell with their little and not-so-little watch pouches!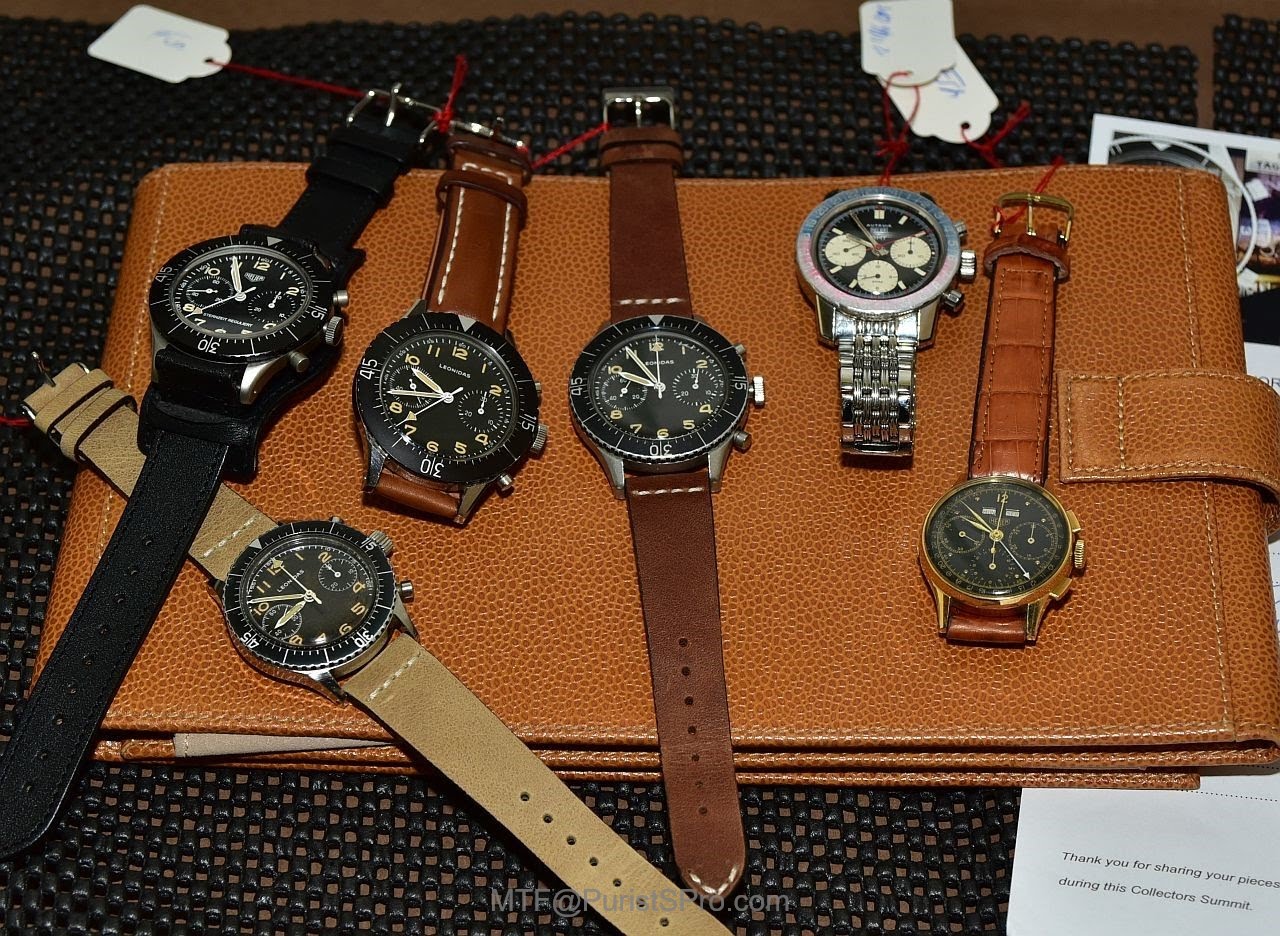 Heuer Vintage Watches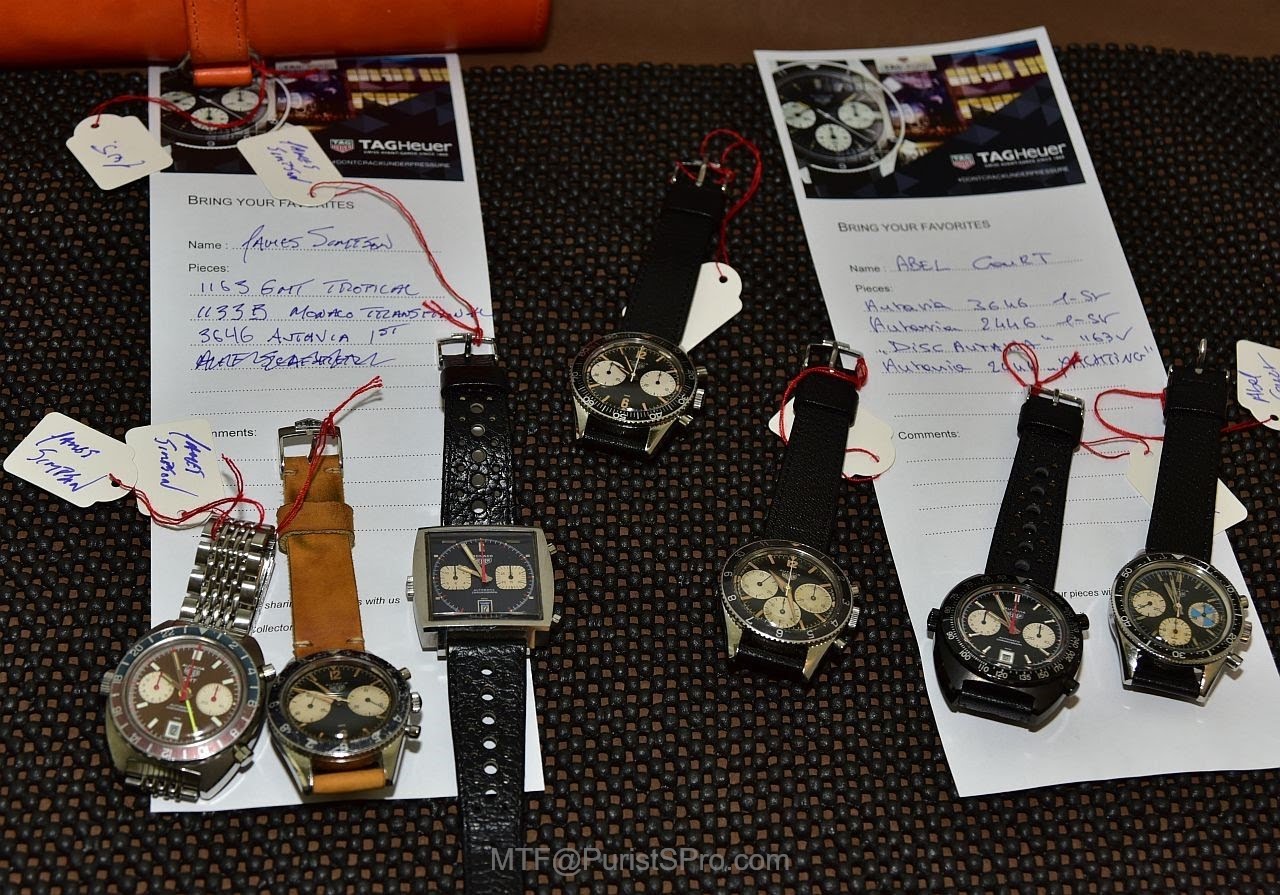 Heuer Vintage Watches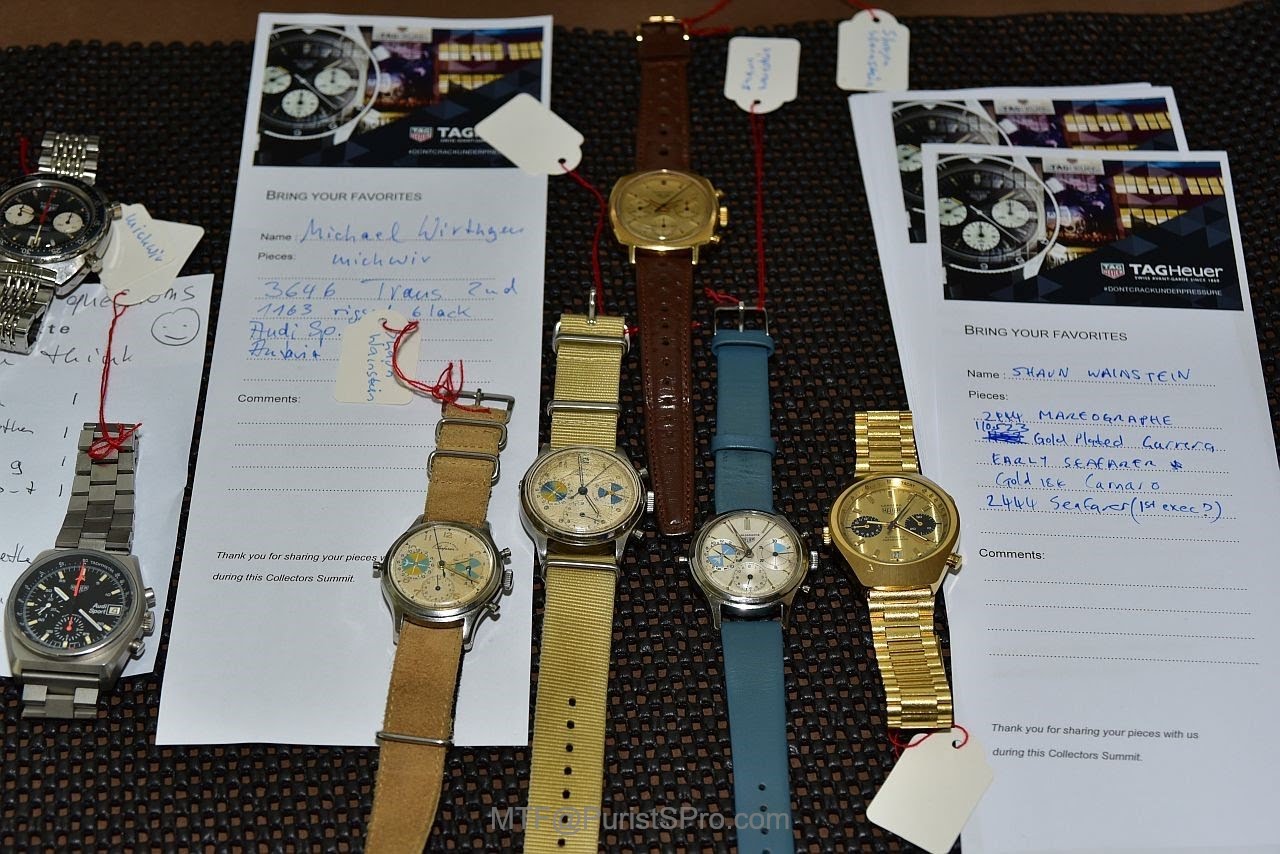 Heuer Vintage Watches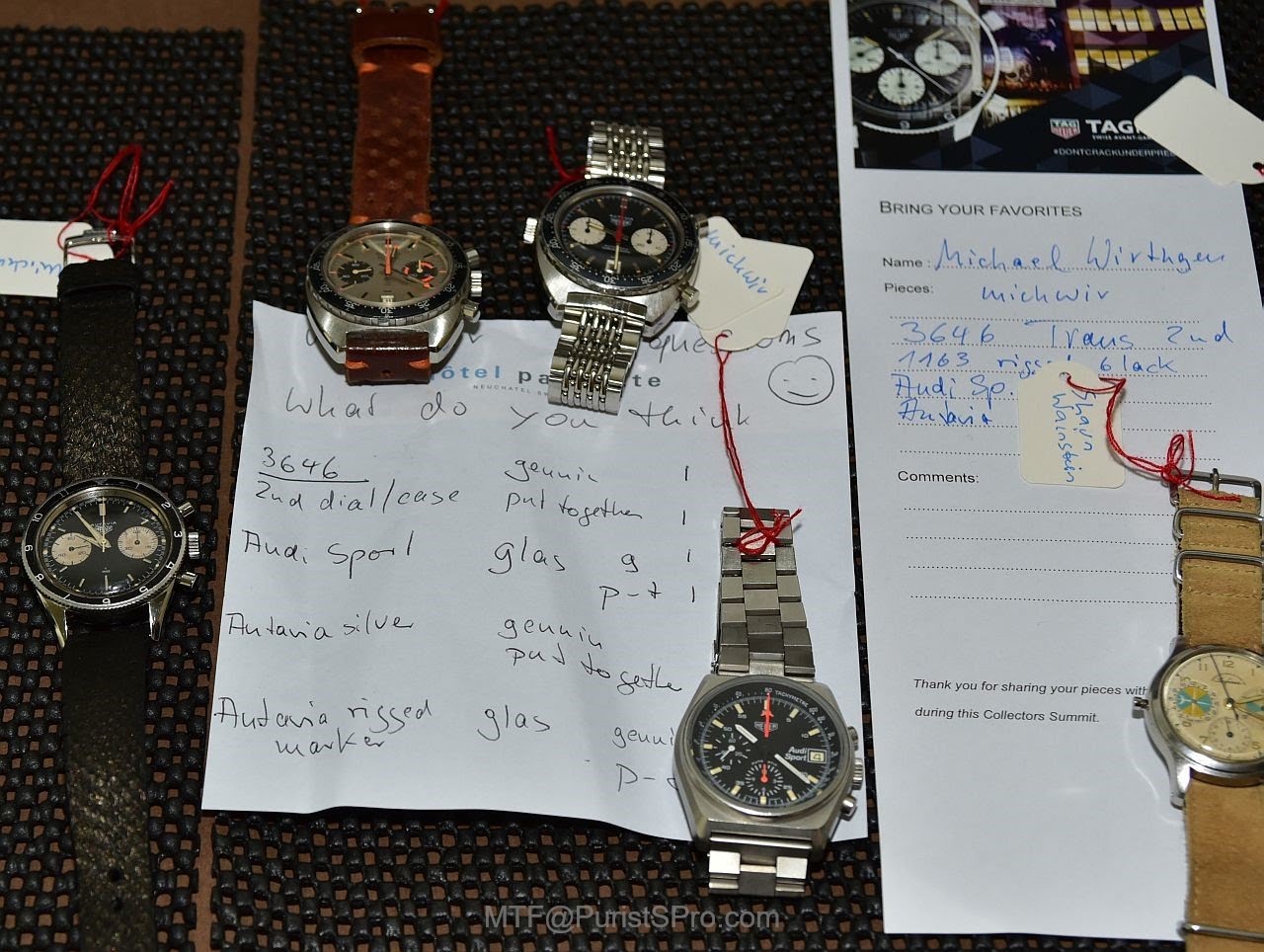 Heuer Vintage Watches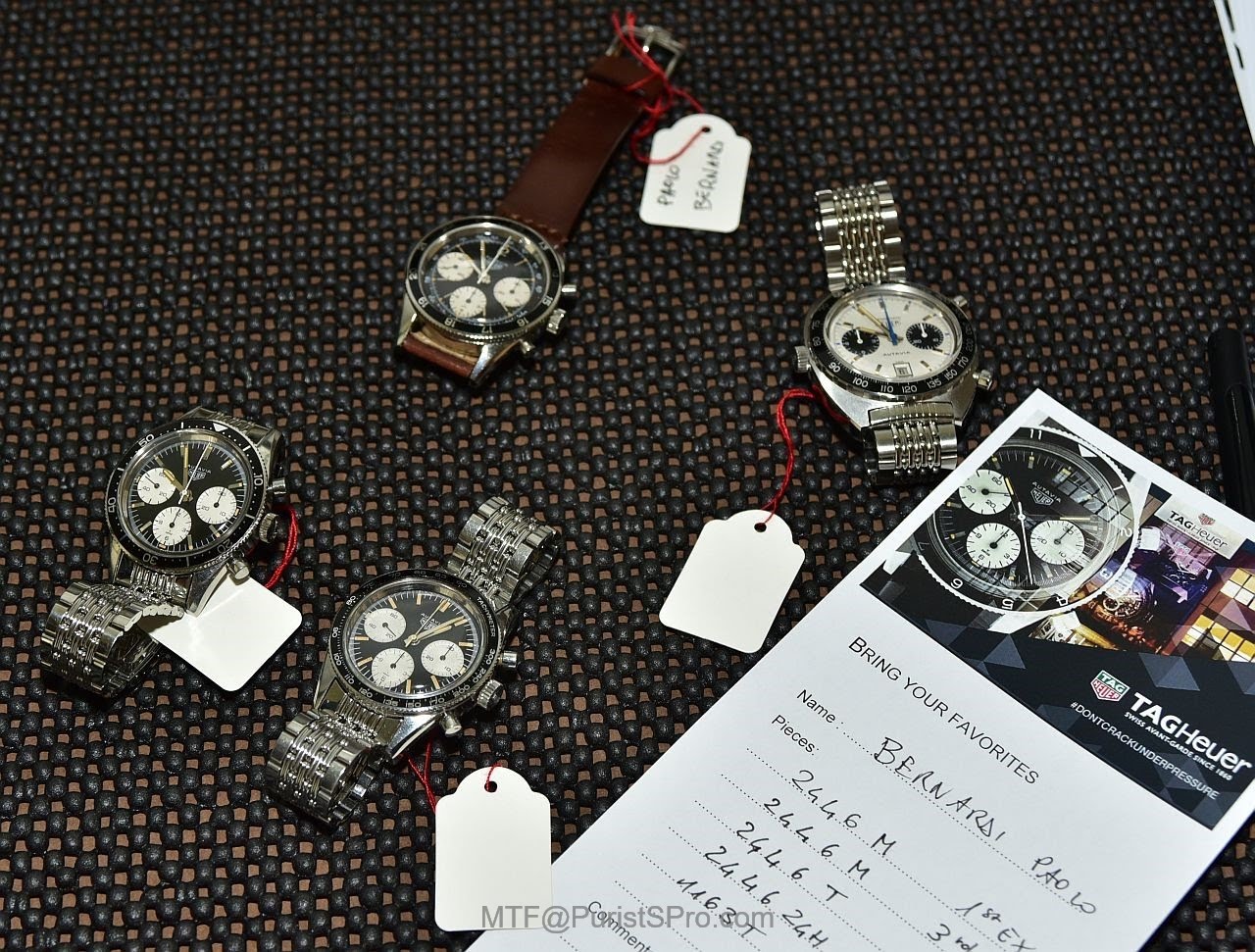 Heuer Vintage Watches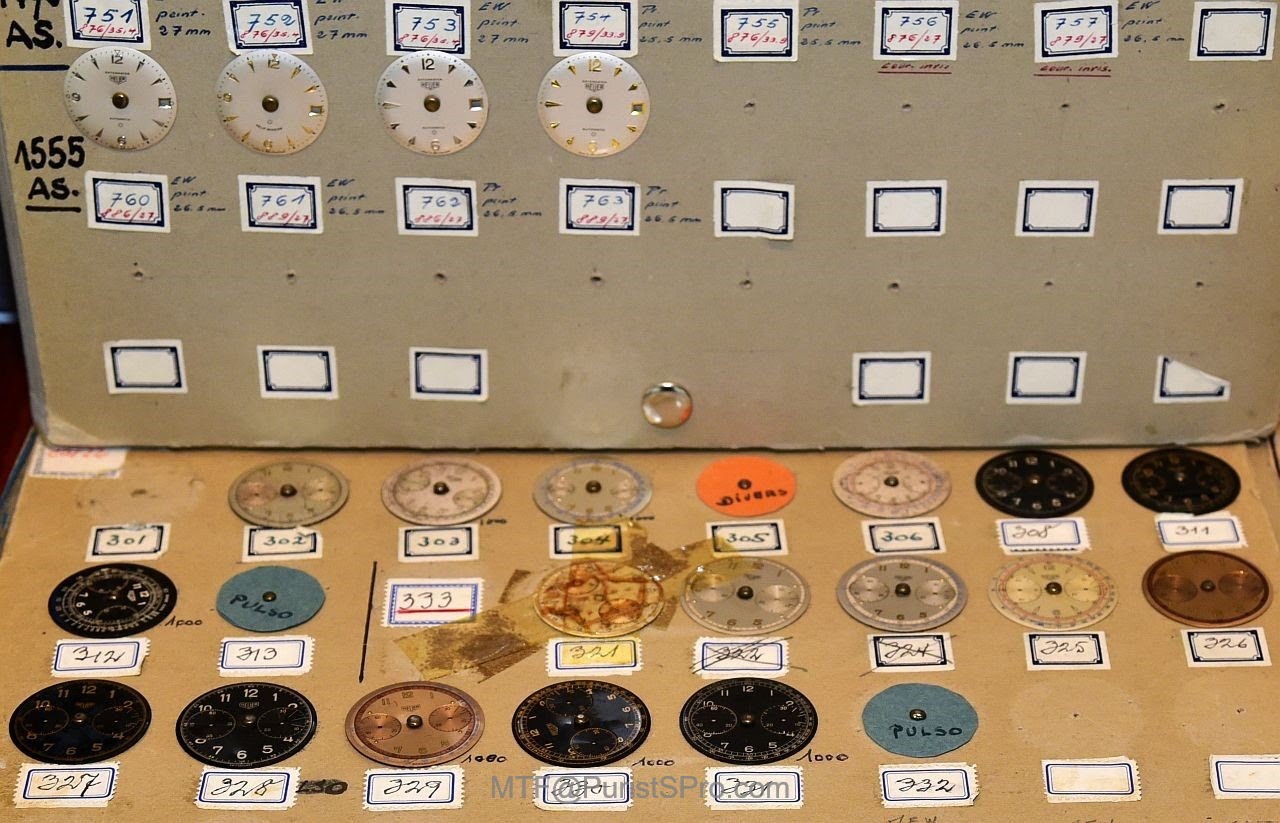 Heuer Vintage dials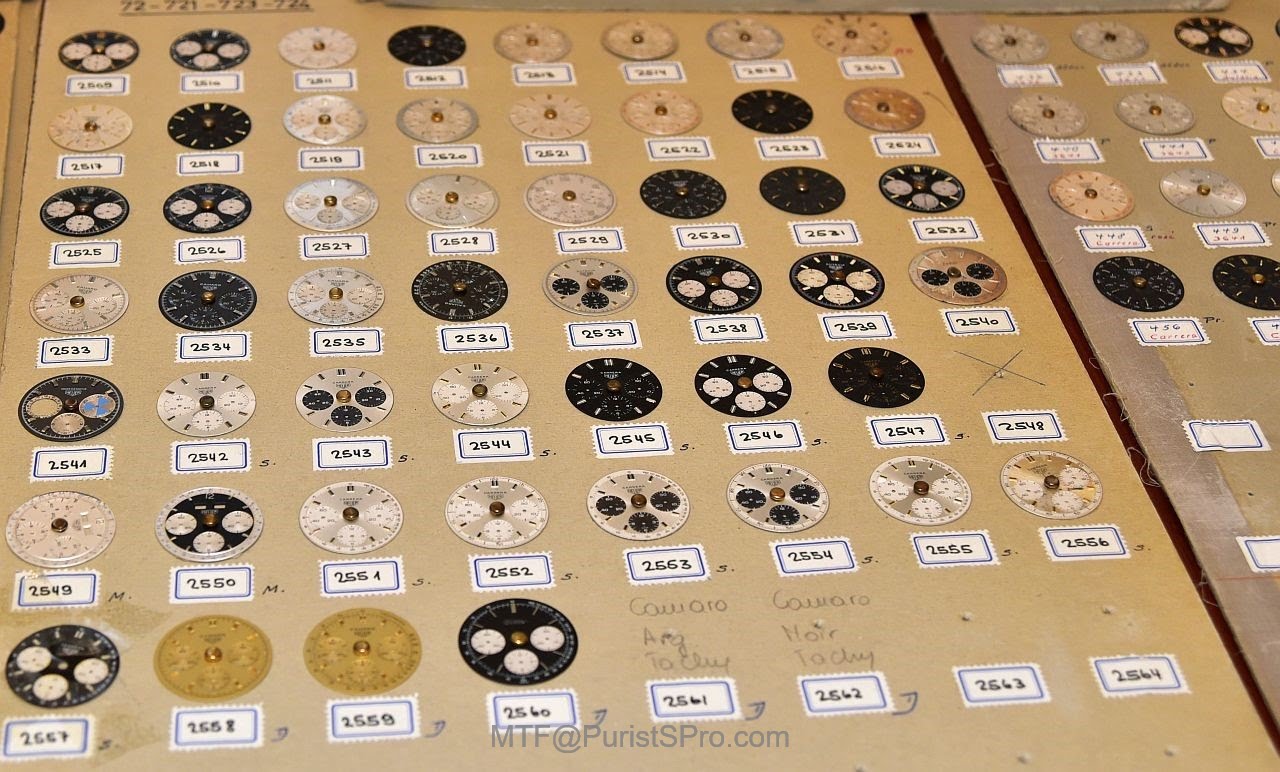 Heuer Vintage dials
Restoration Workshop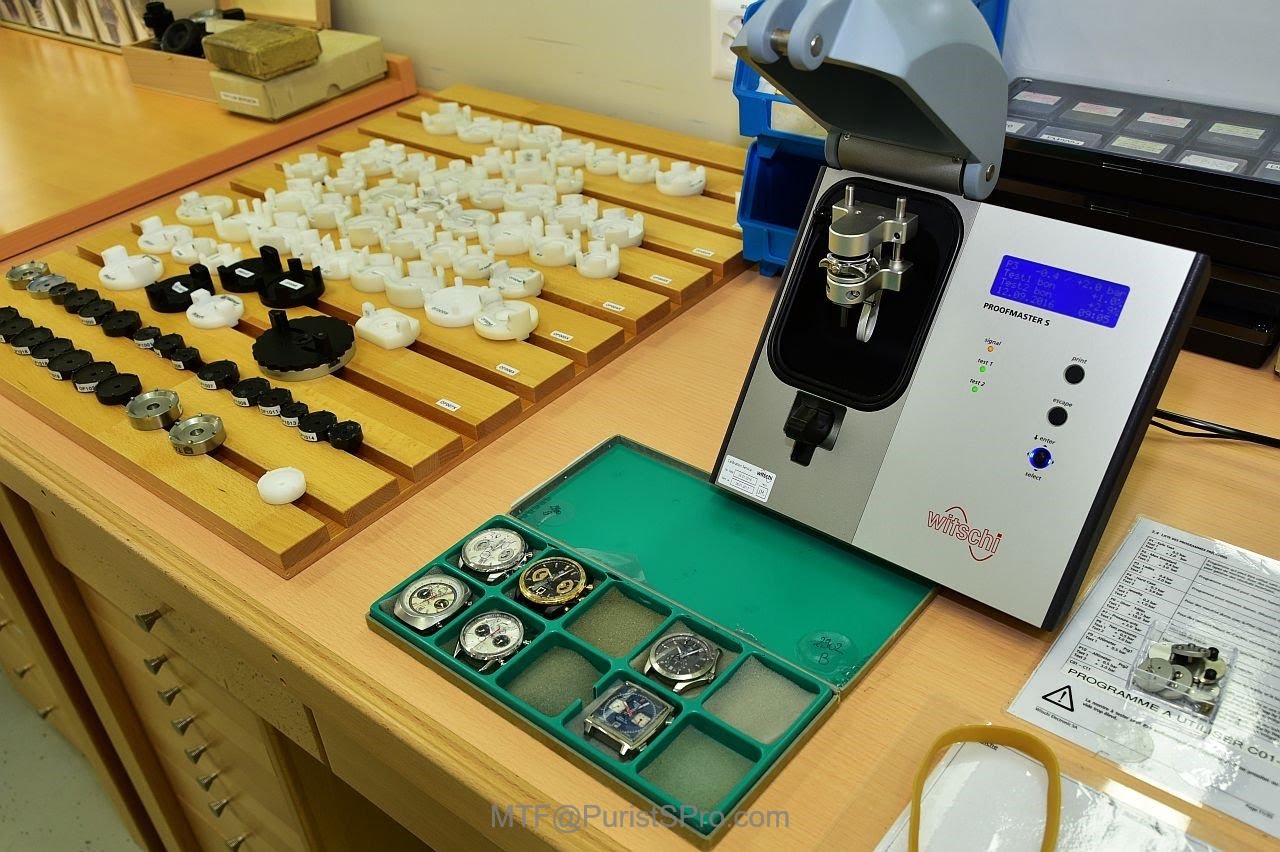 Restoration Workshop
The first thing we visited was the restoration workshop.
The new ethos at TAG Heuer is Restoration First before replacement.
Guess where we lost about 10 of our vintage watch collectors?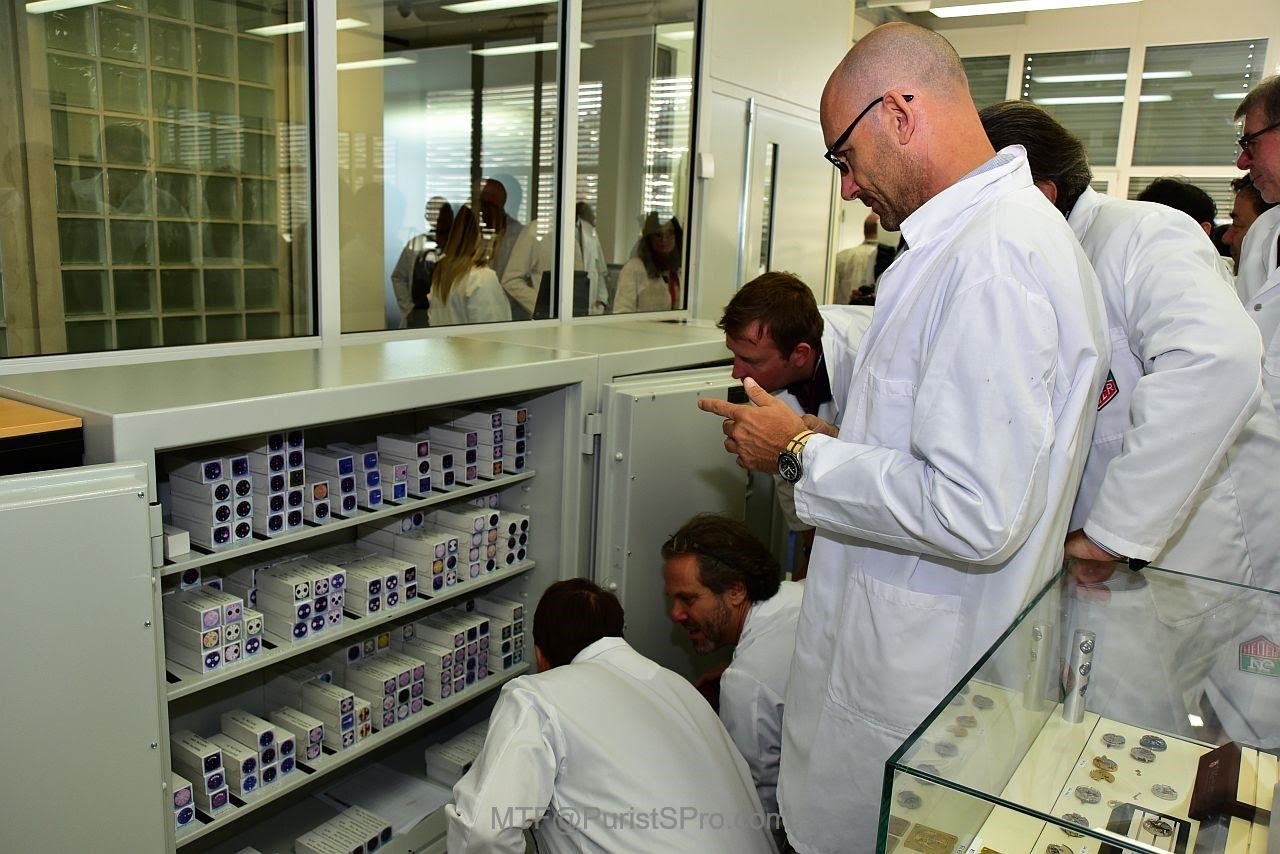 New Old Stock
Yup! At the LOCKED store cupboard with new old stock components.
Bags were frisked and security detectors employed as we left the room

Not really but we still felt guilty that so many desirable parts were still available....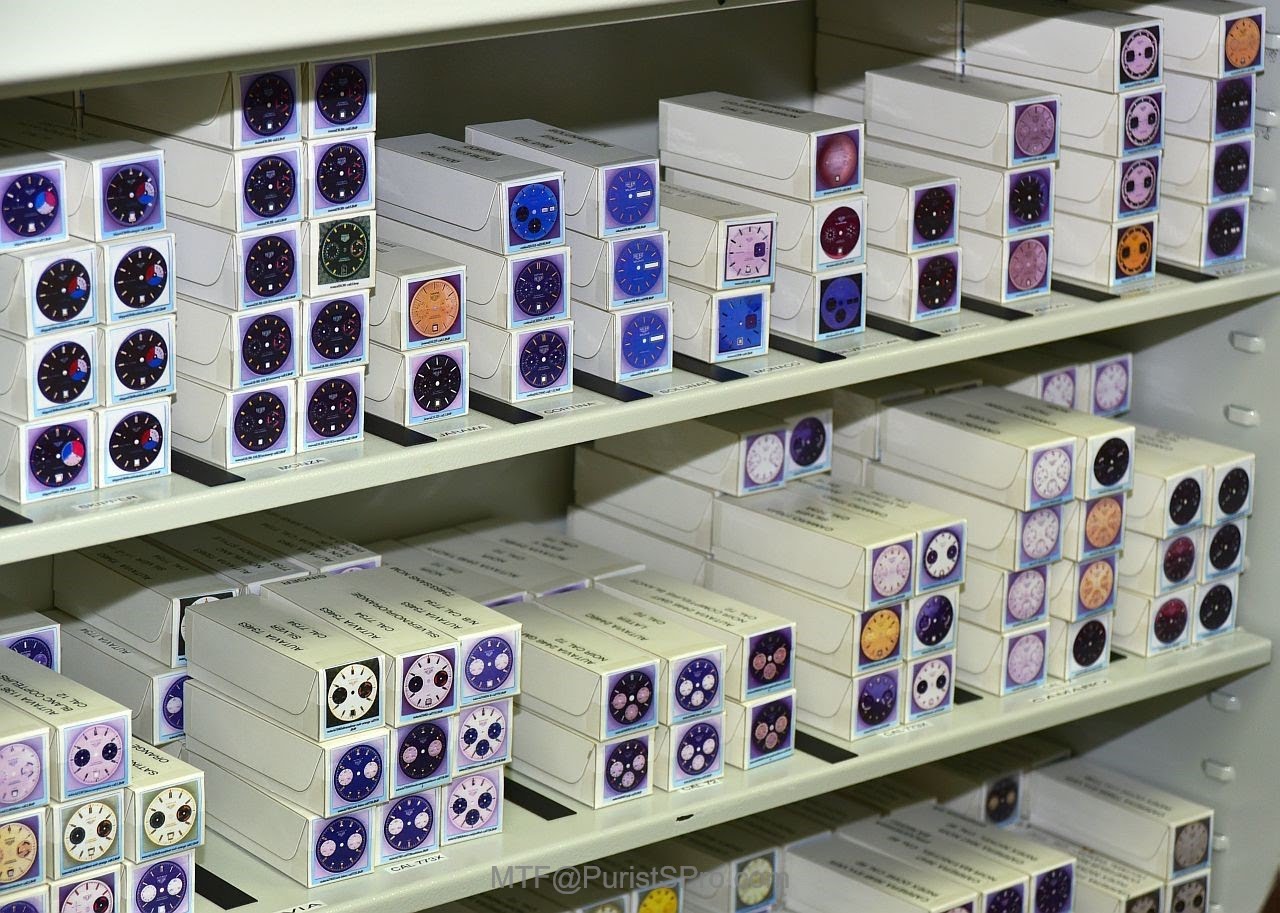 New Old Stock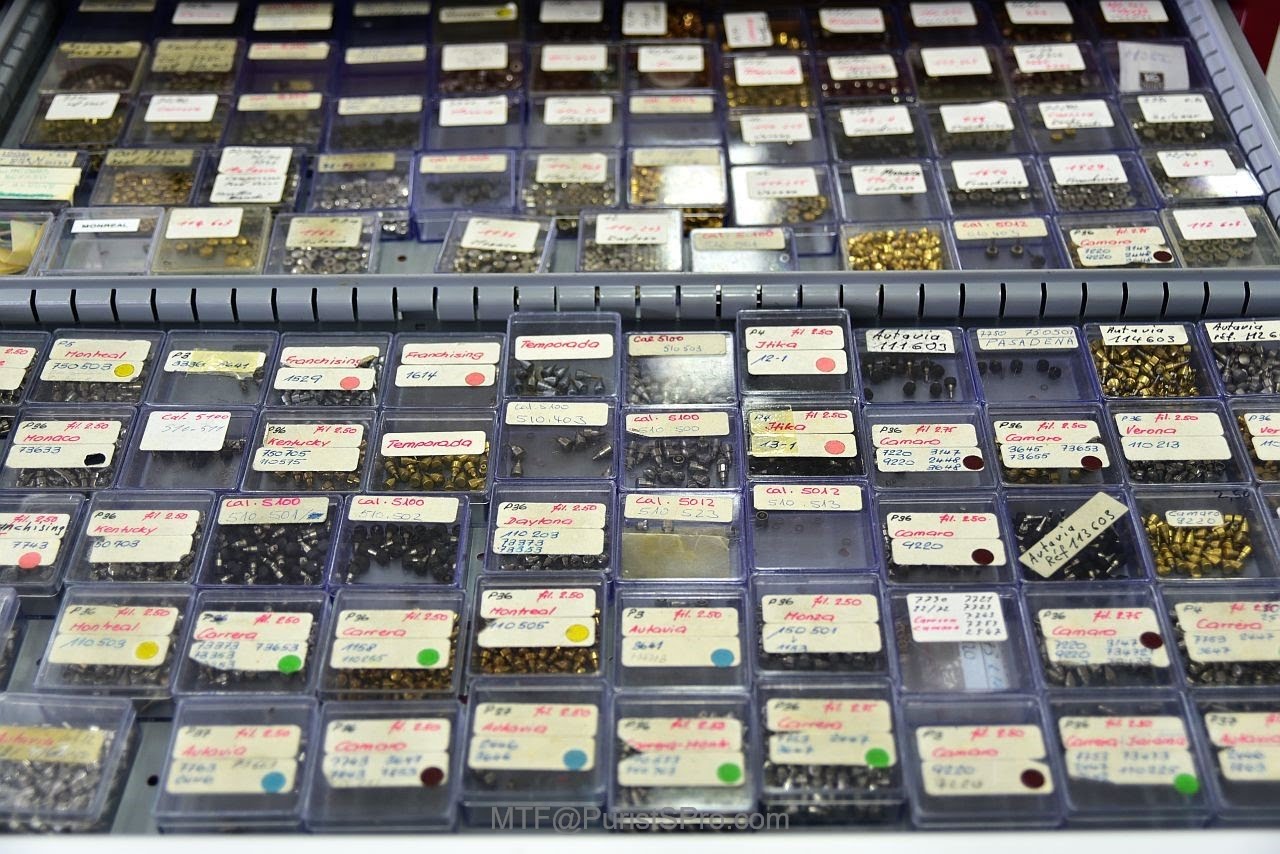 New Old Stock
Haute Horlogerie Workshop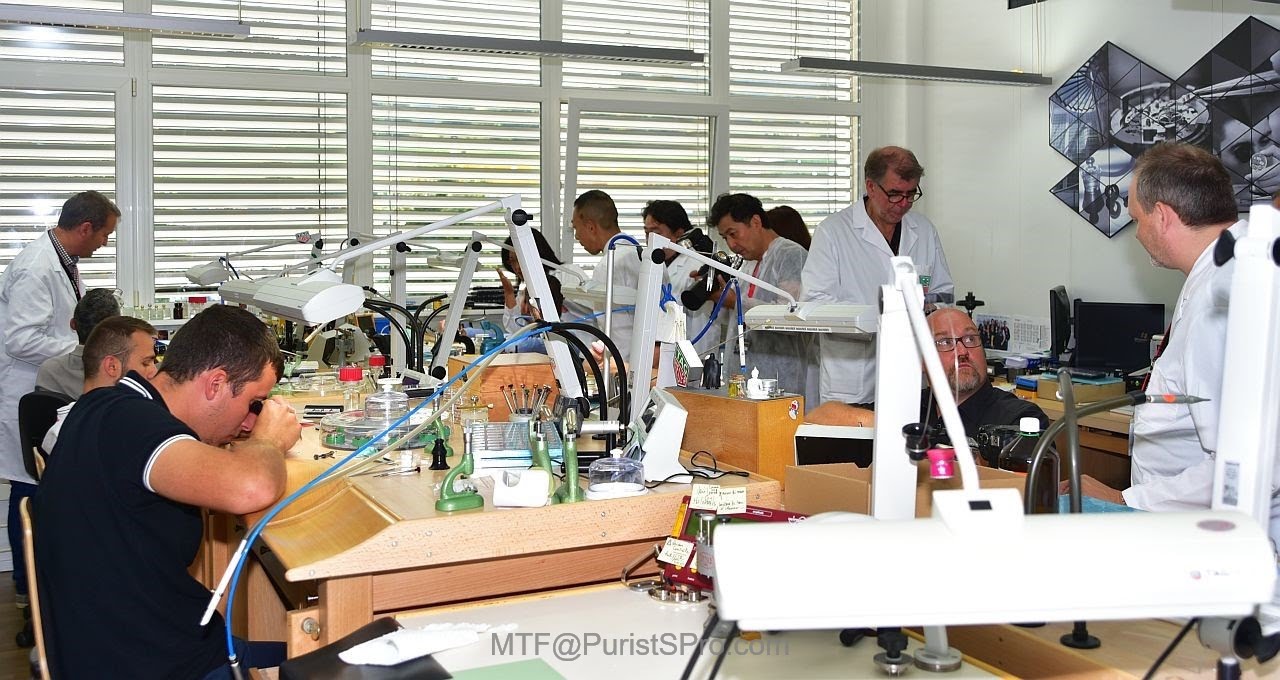 Haute Horlogerie Workshop
Next stop...the high horology assembly where each piece is made by a known watchmaker.
There were rare examples to inspect.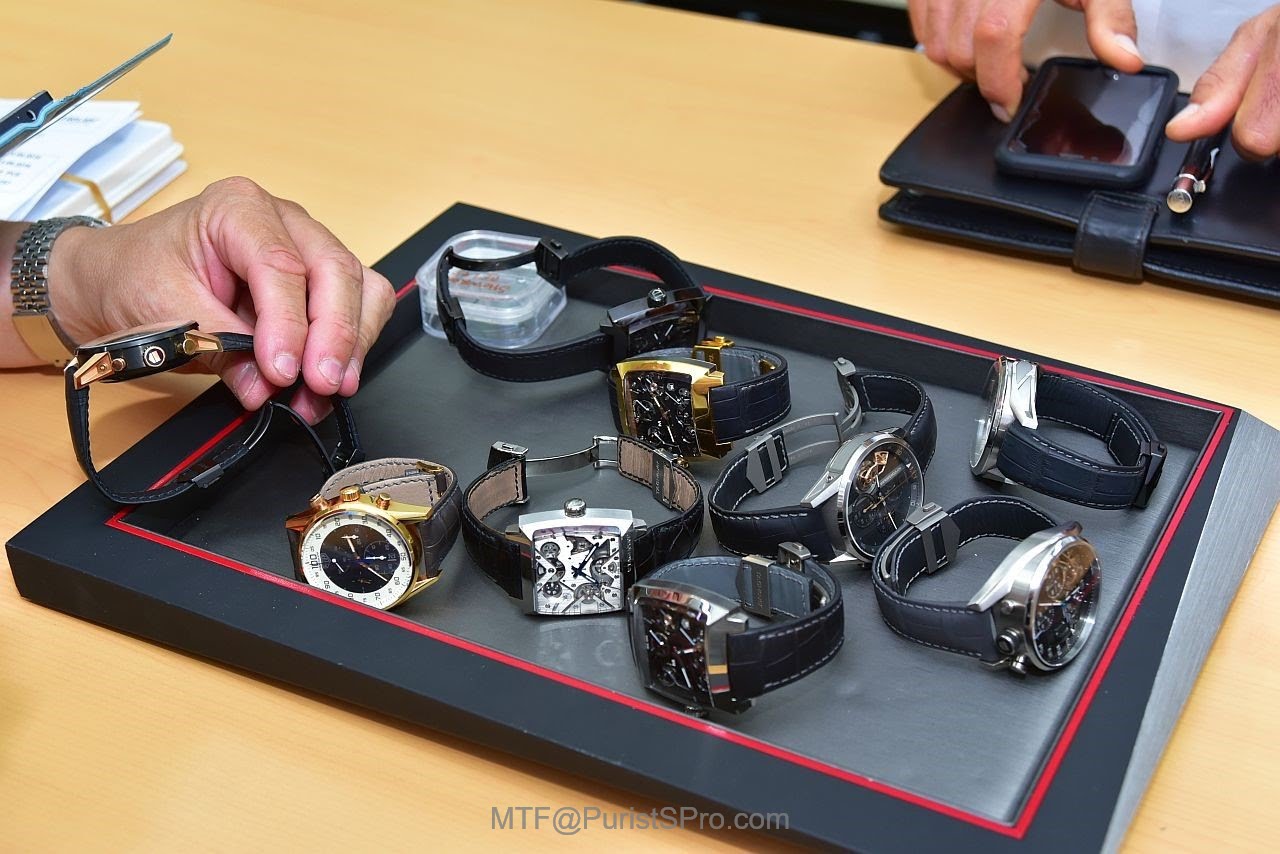 Haute Horlogerie Workshop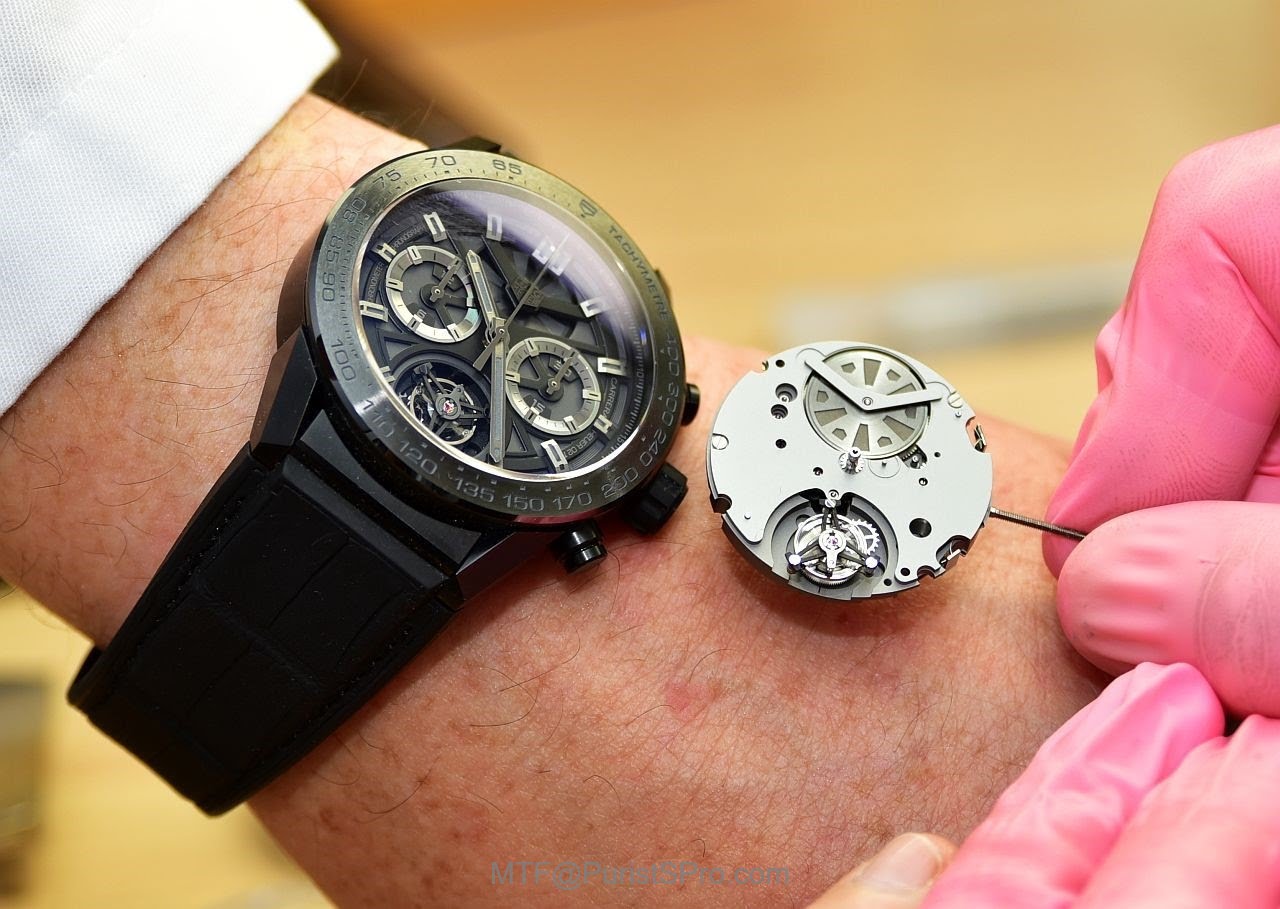 HEUER-02 Tourbillon
One of our members wore the 1st commercial Carreras Heuer-02 Tourbillon watch in the world and compared the specimen movement on show.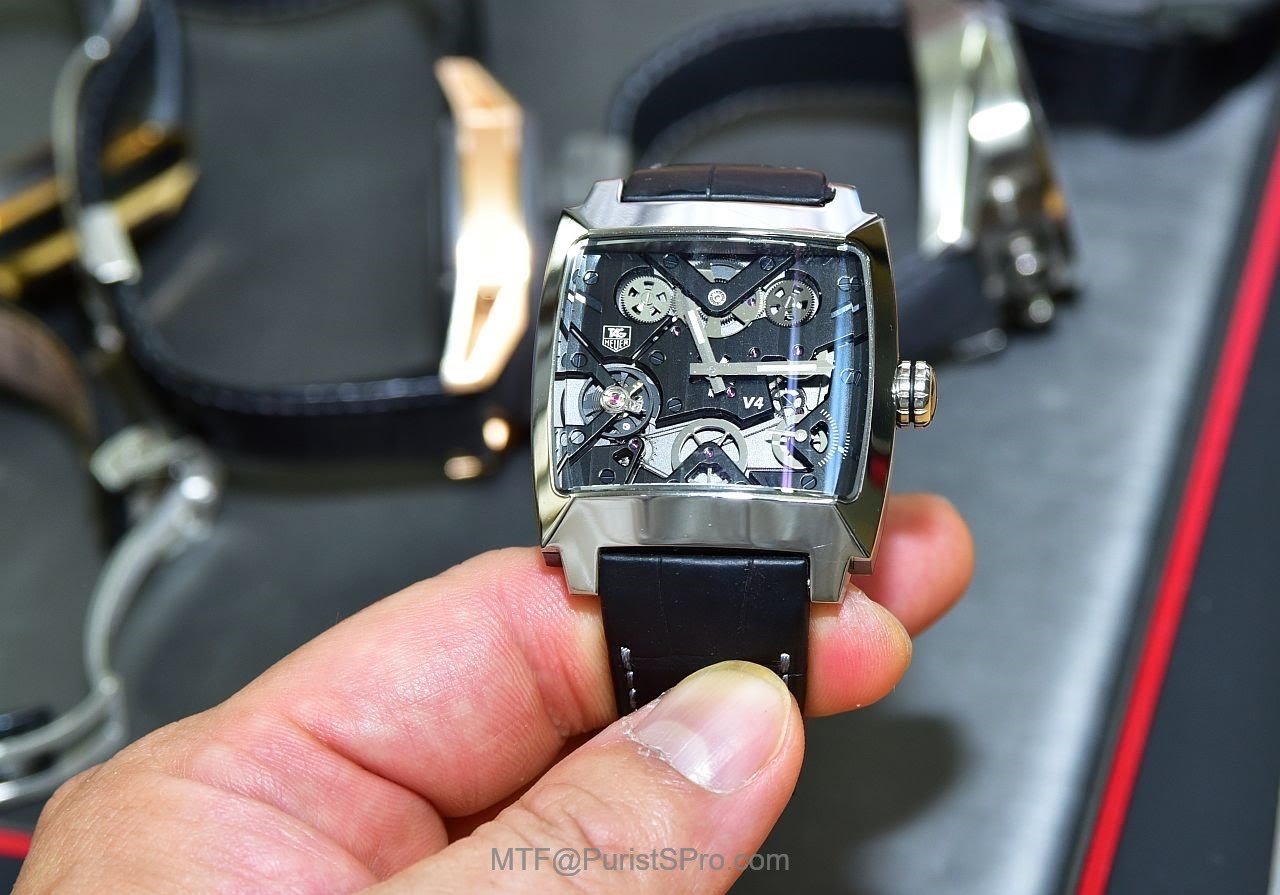 Monaco V4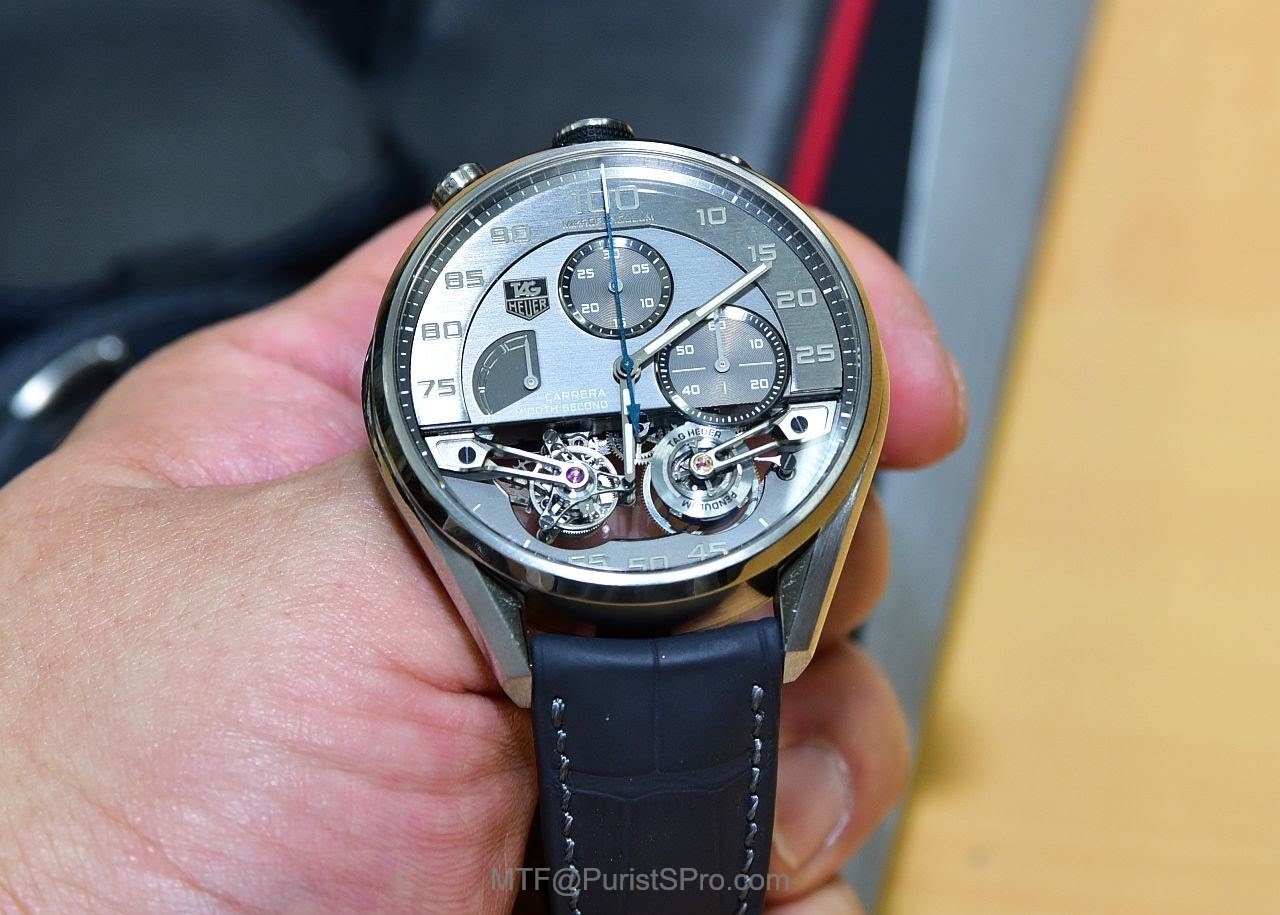 Carrera Mikrotimer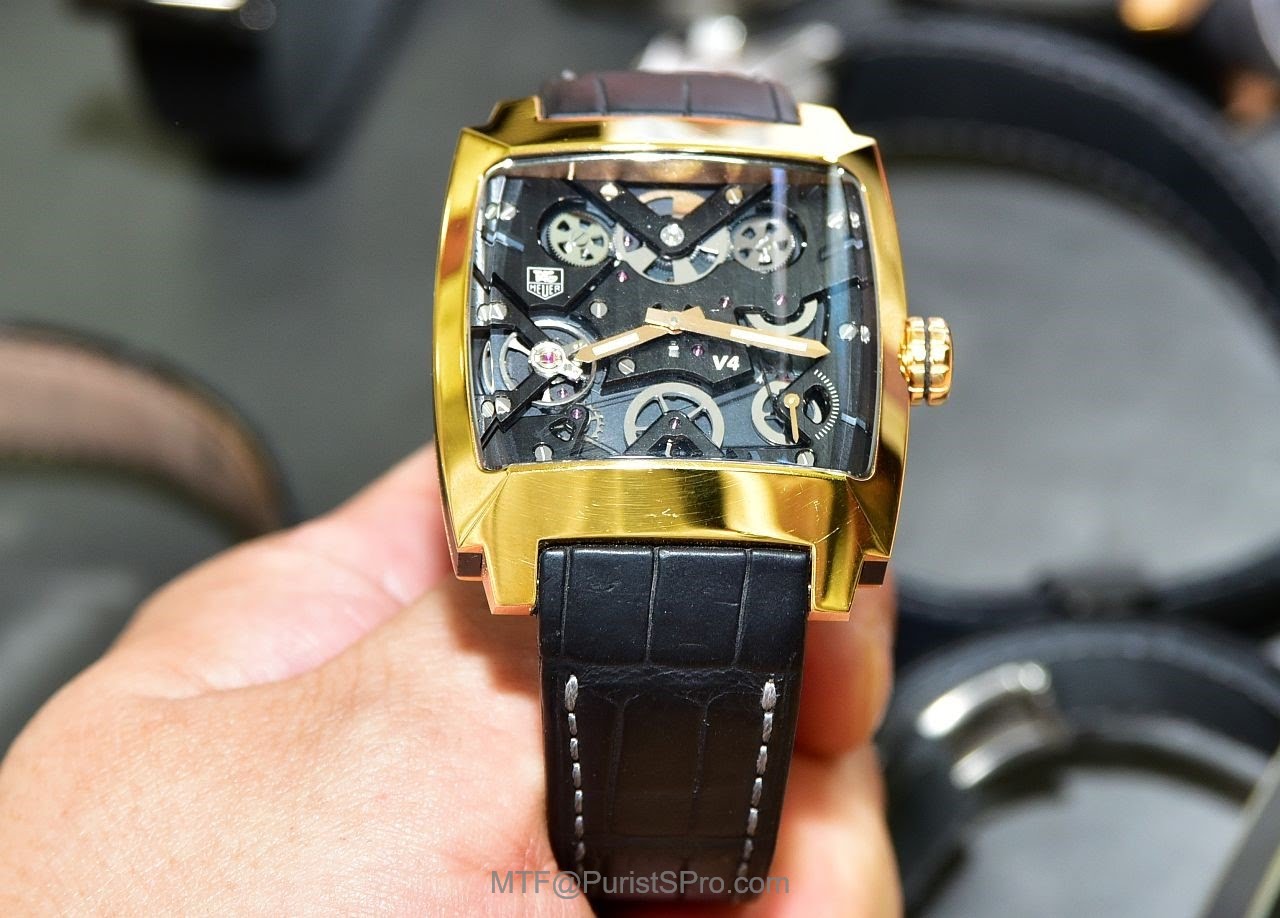 Monaco V4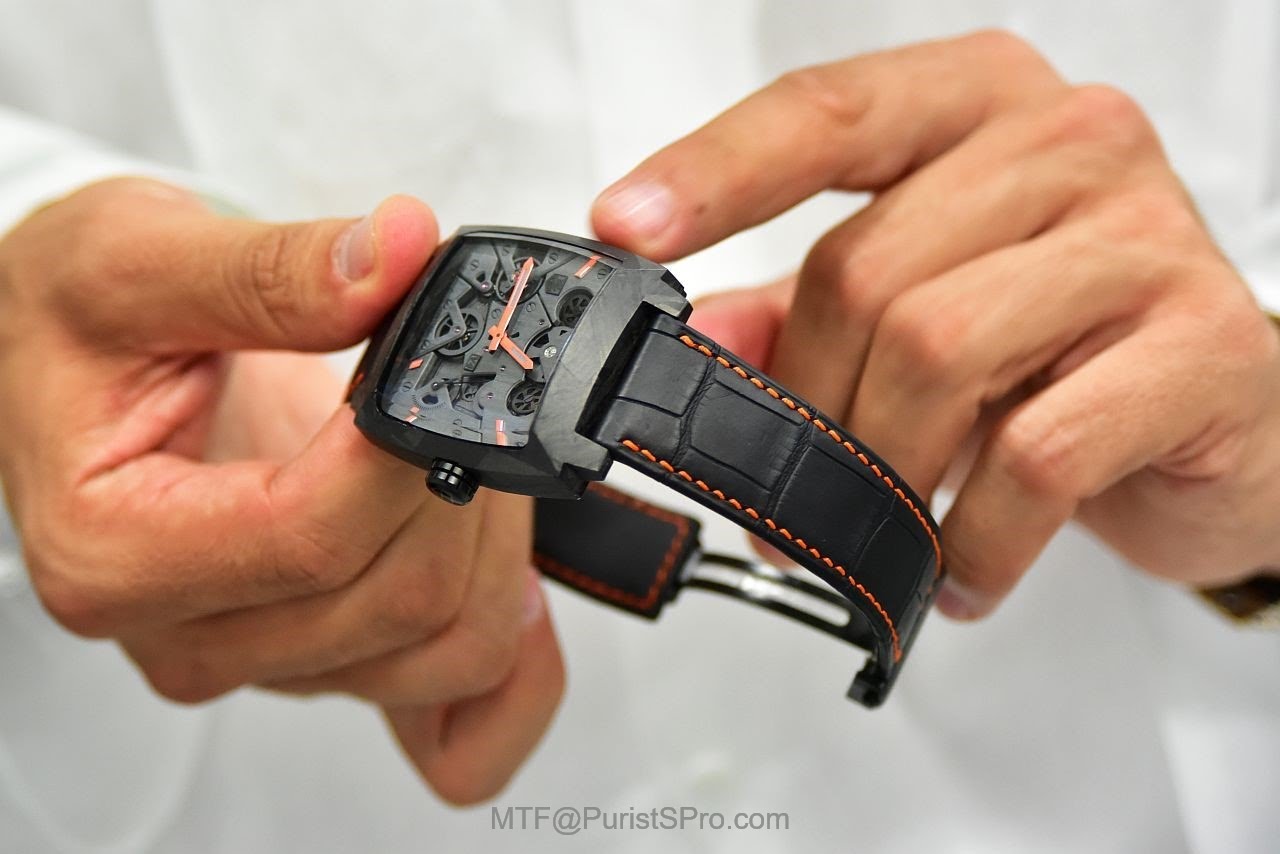 PuristS Owner Piece Unique Monaco V4 carbon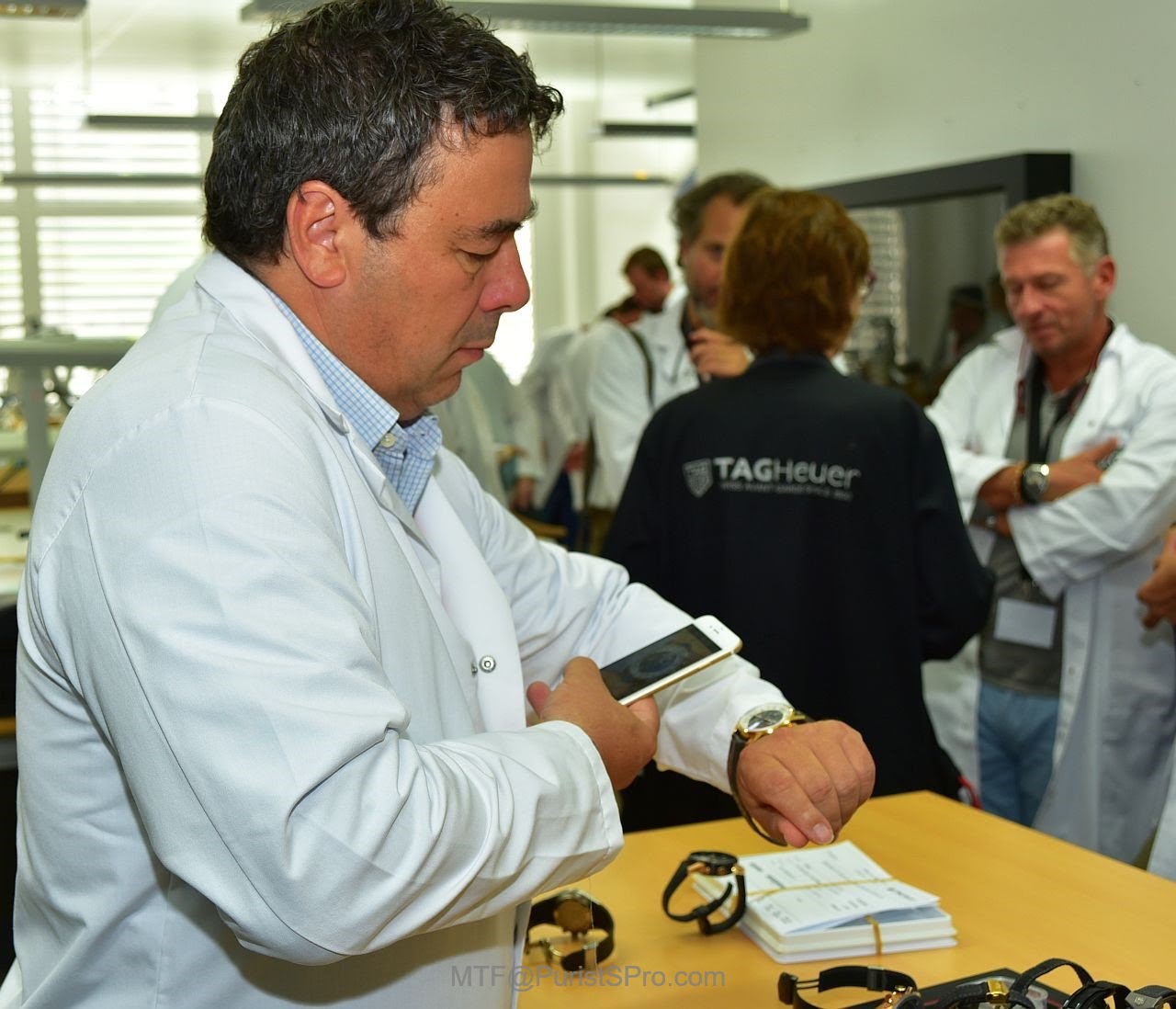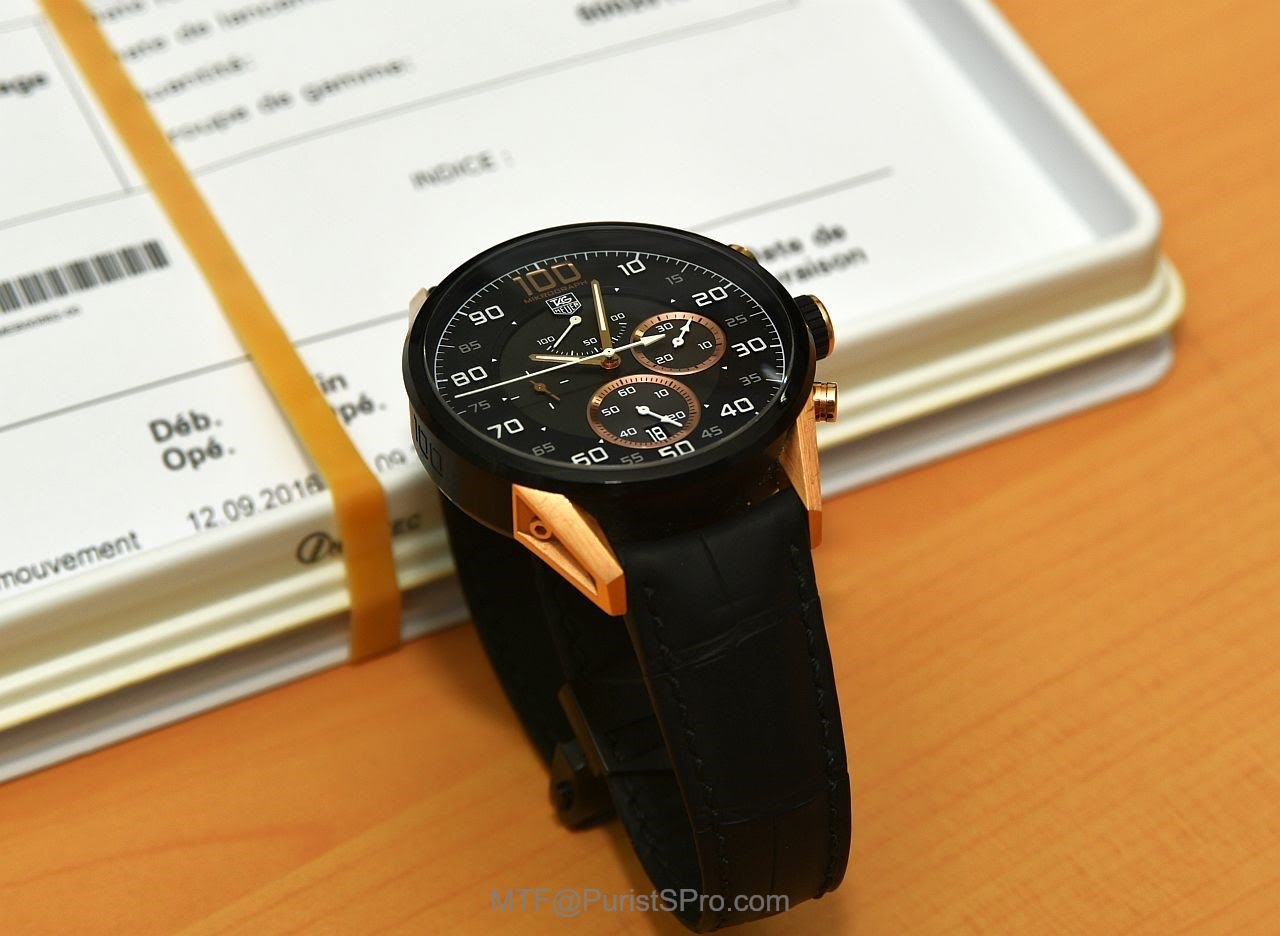 Carrera Mikrotimer
Production Workshop


The normal production workshop is more recognisable as a factory with assembly lines.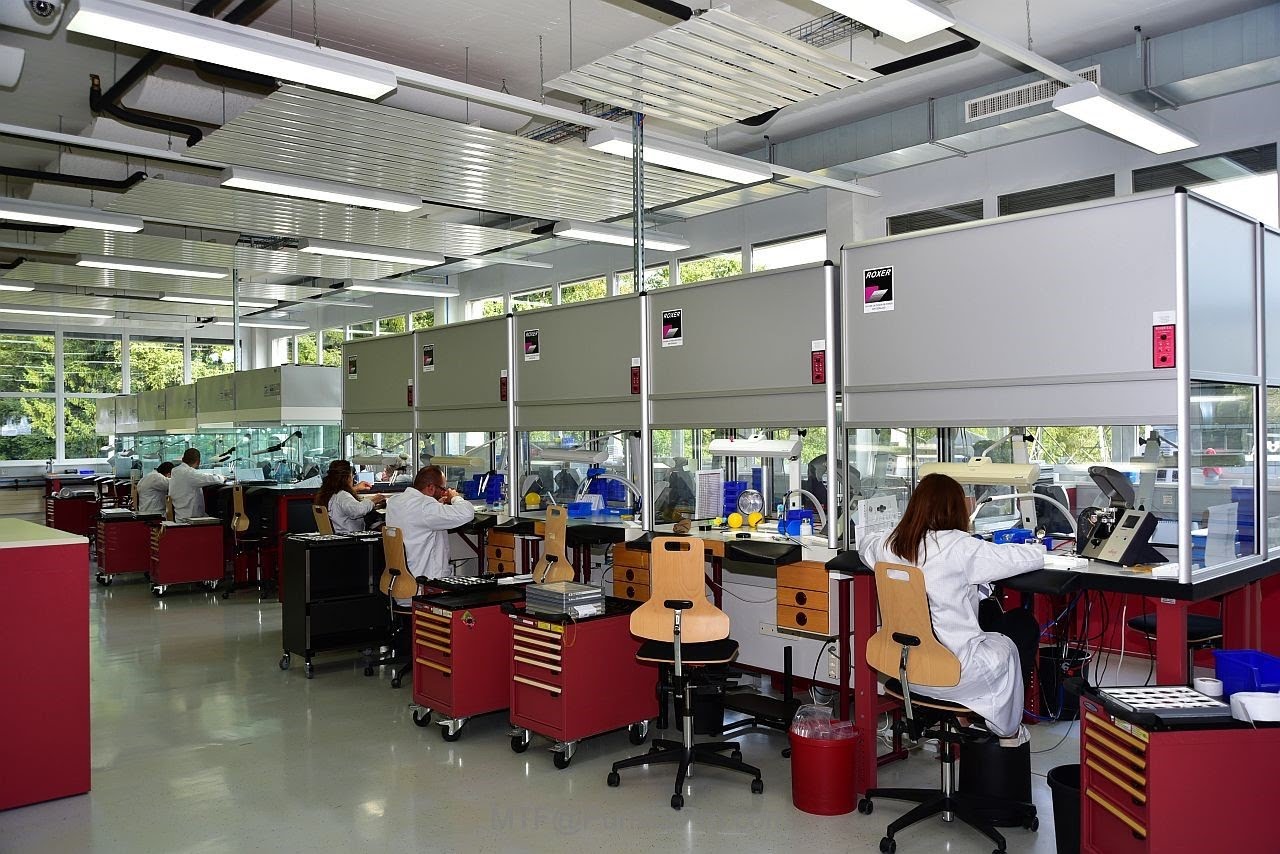 Production Workshop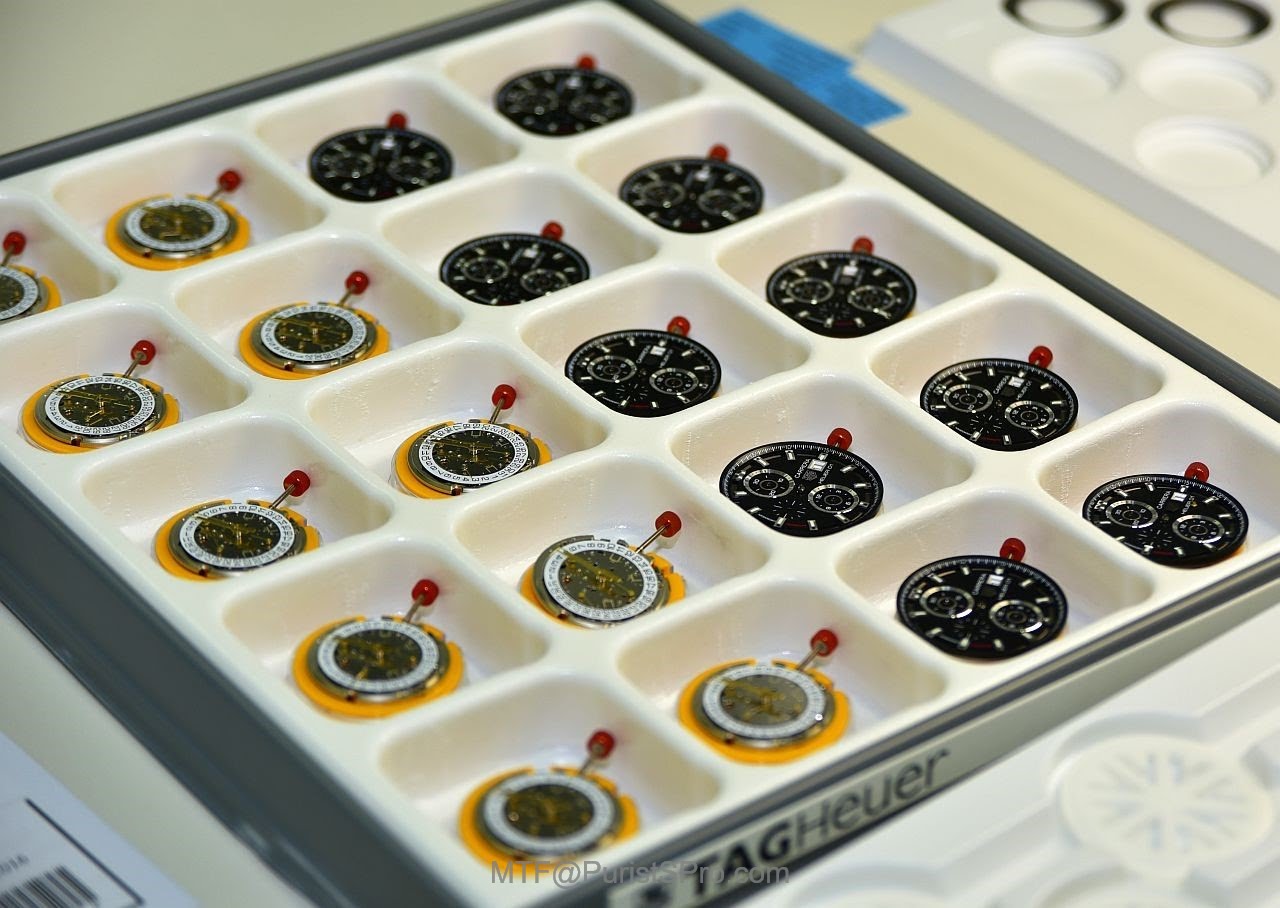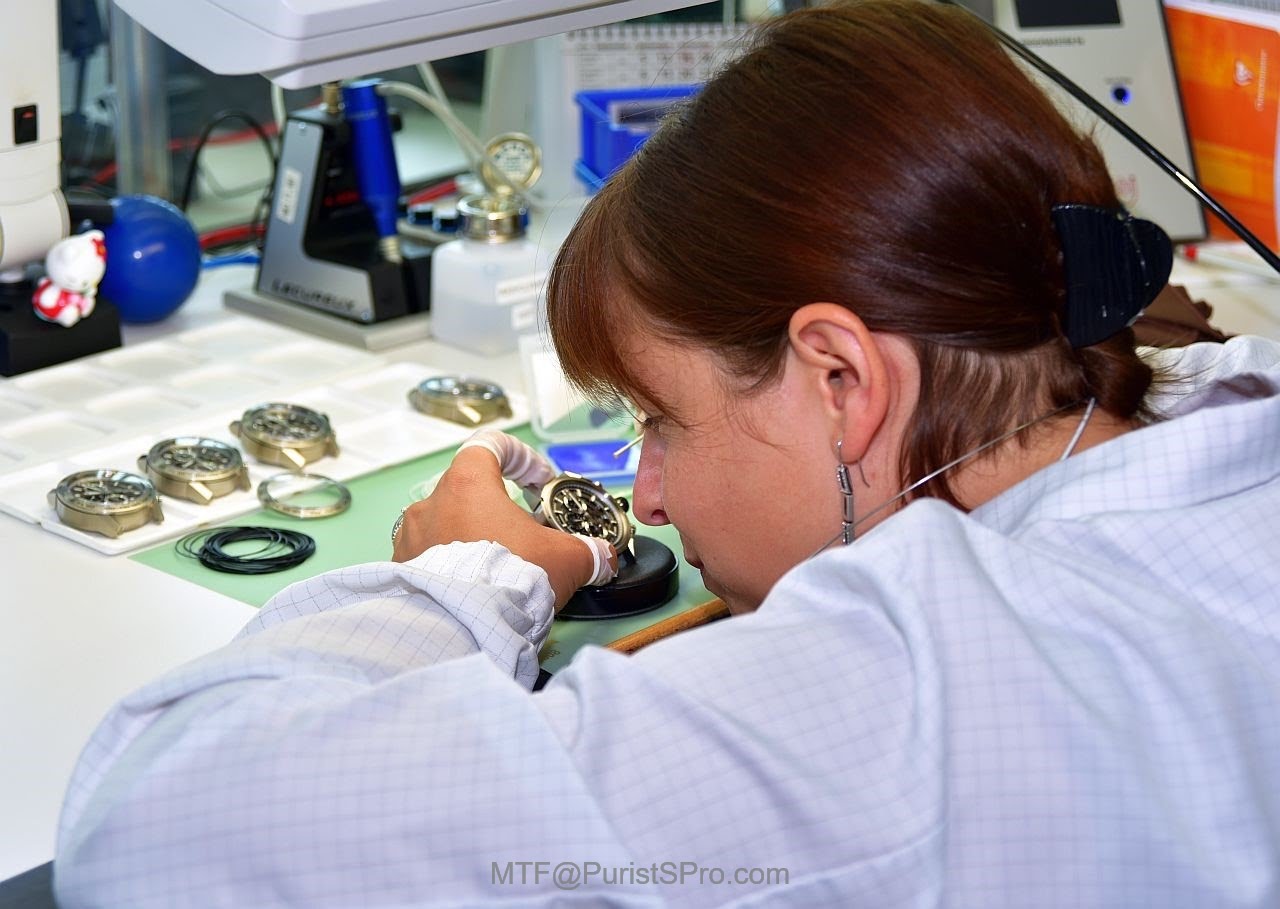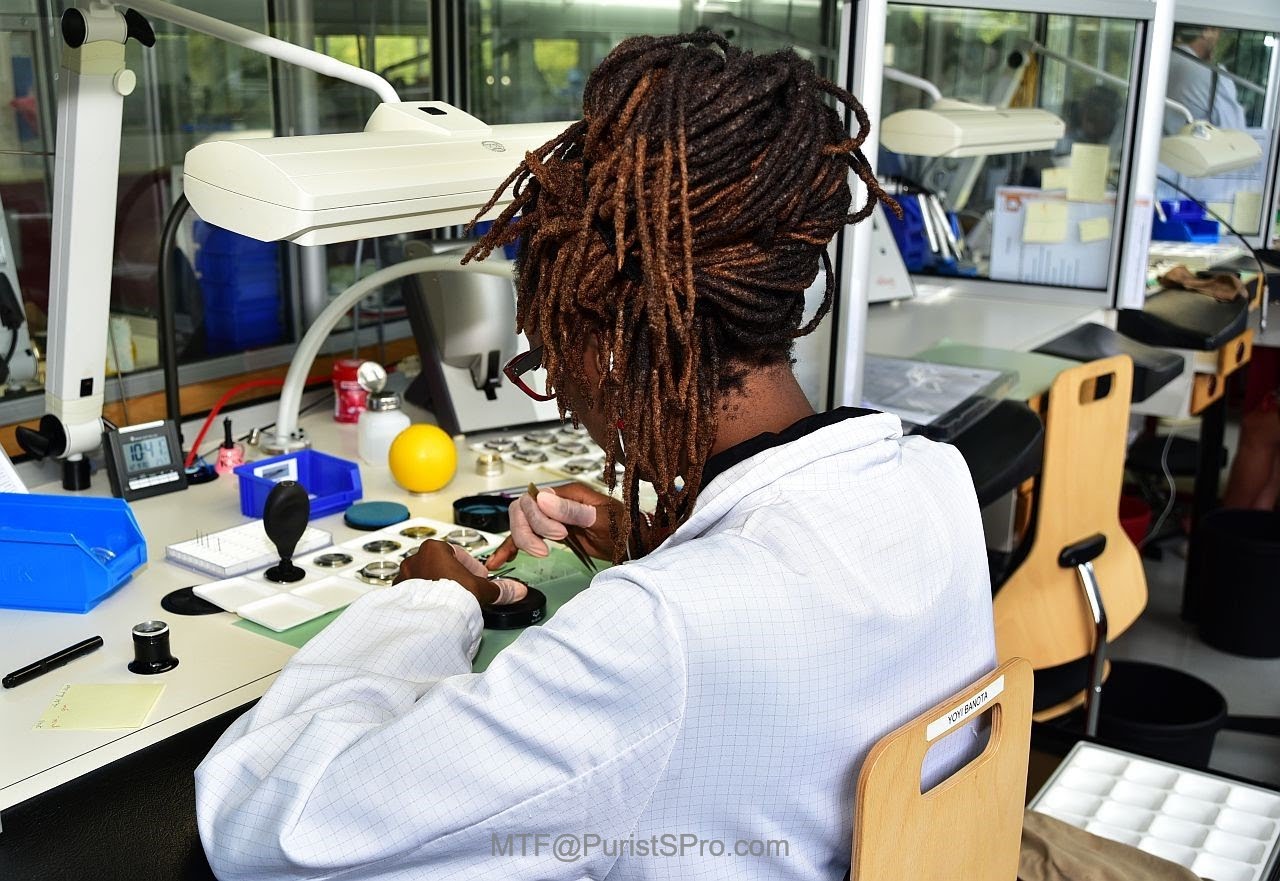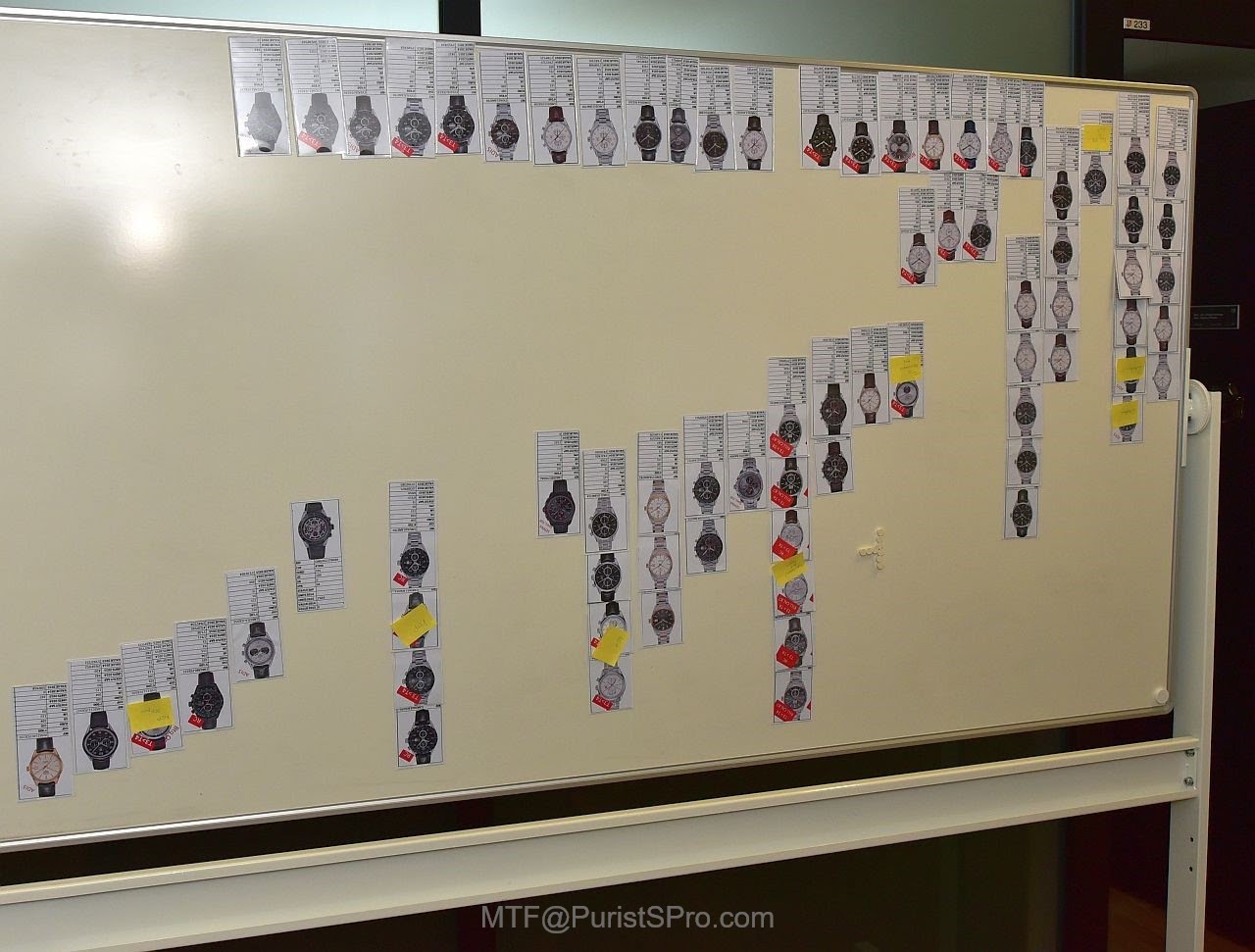 Production Models
No peeking at the production targets!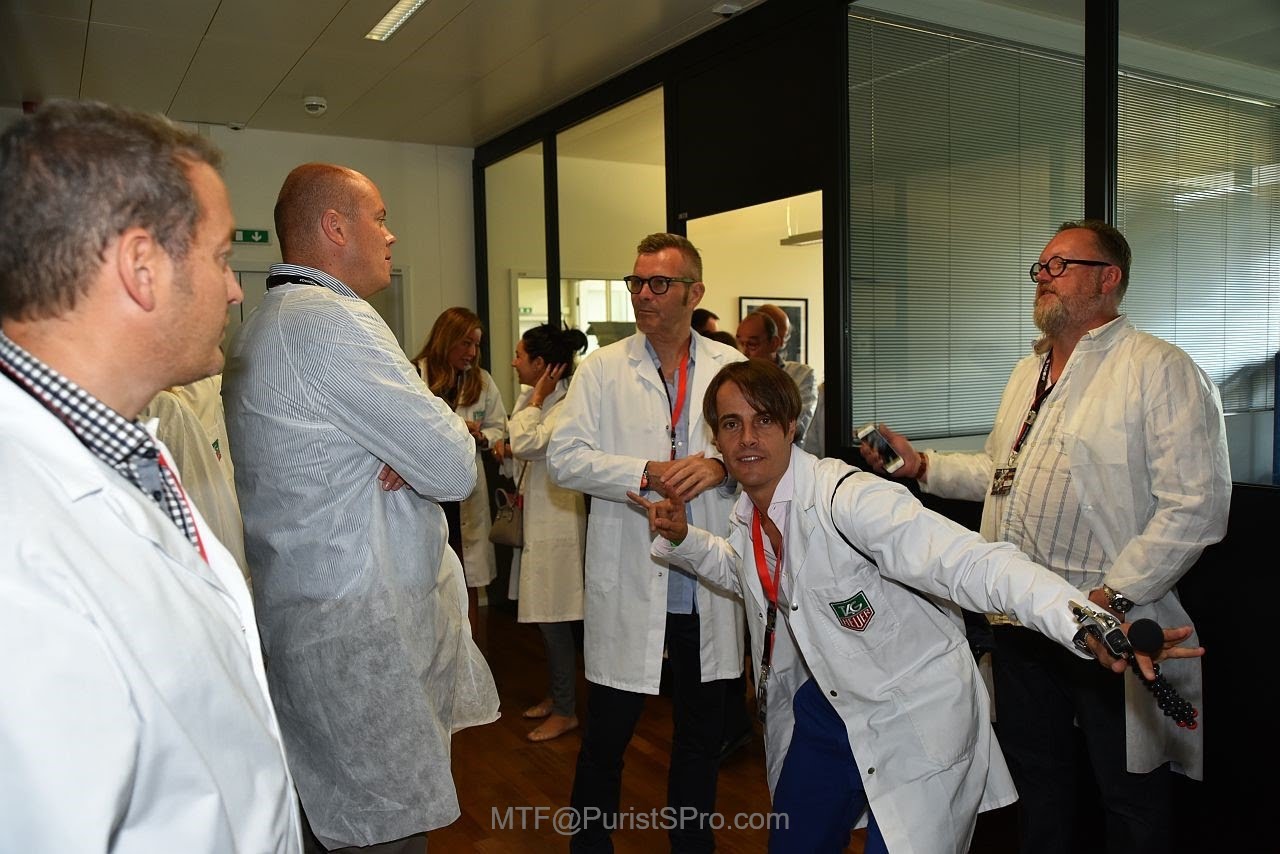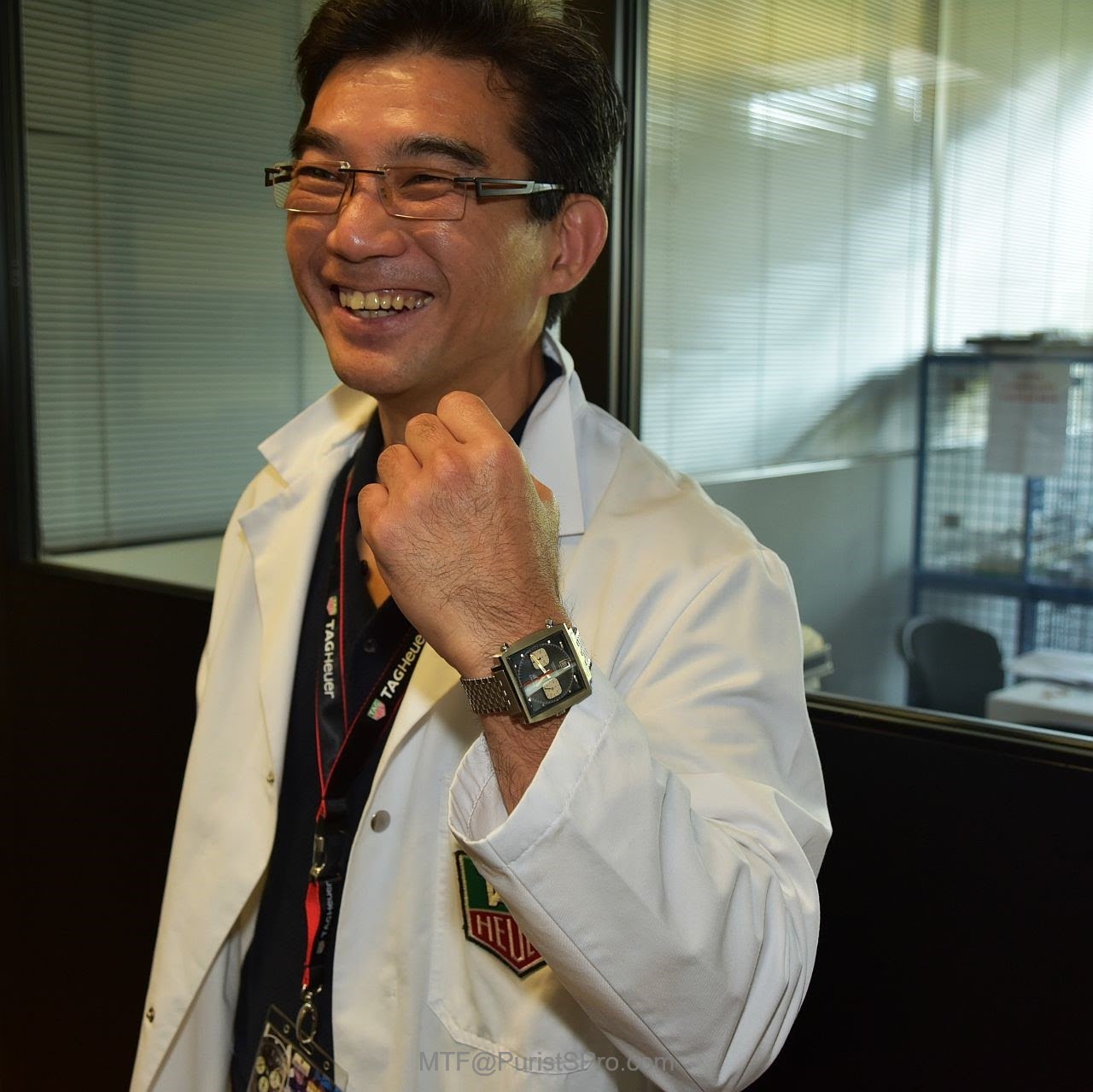 Mr Jack Heuer, Honourary Chairman of TAG Heuer welcomed us and spoke about His Life, Heuer History, Fate and Luck.
I also found out that Heuer means 'haymaker' in local dialect.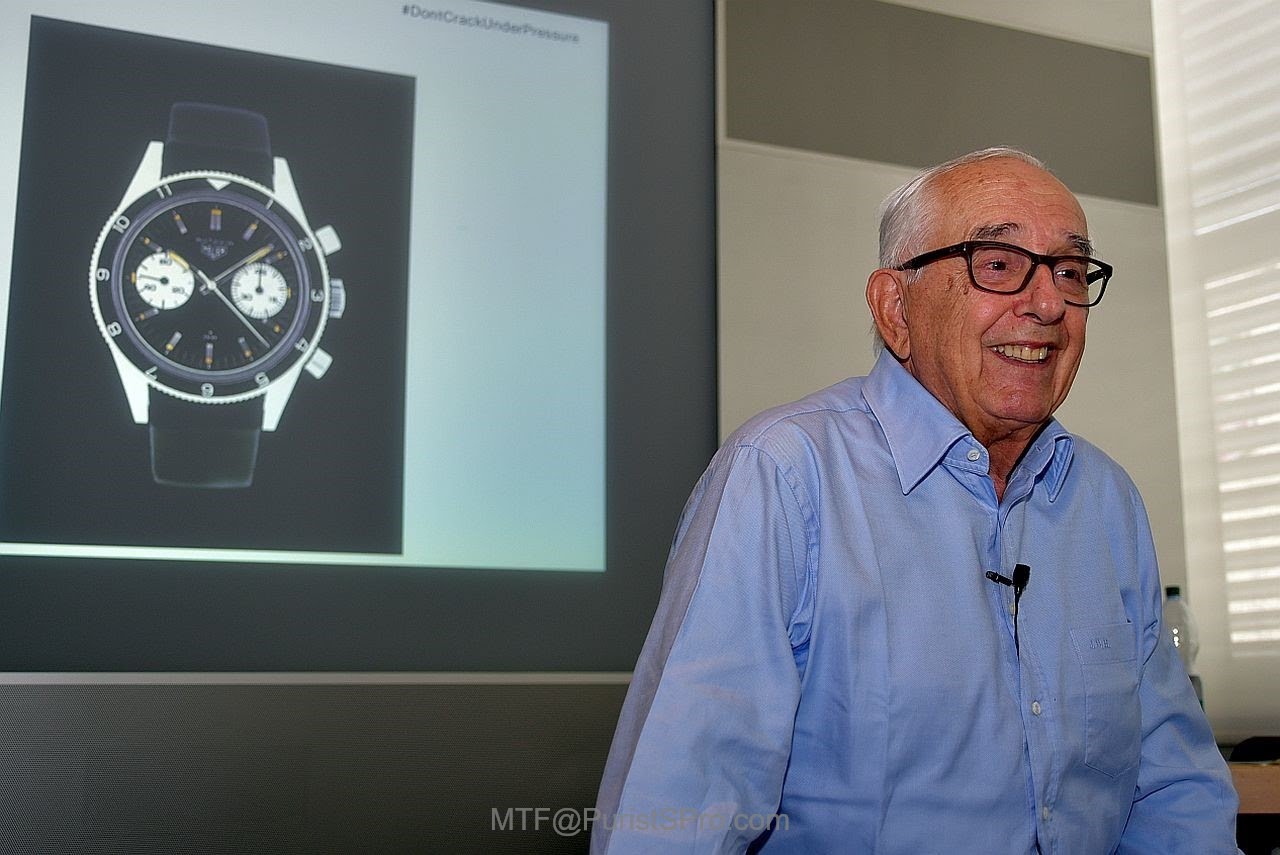 Jack Heuer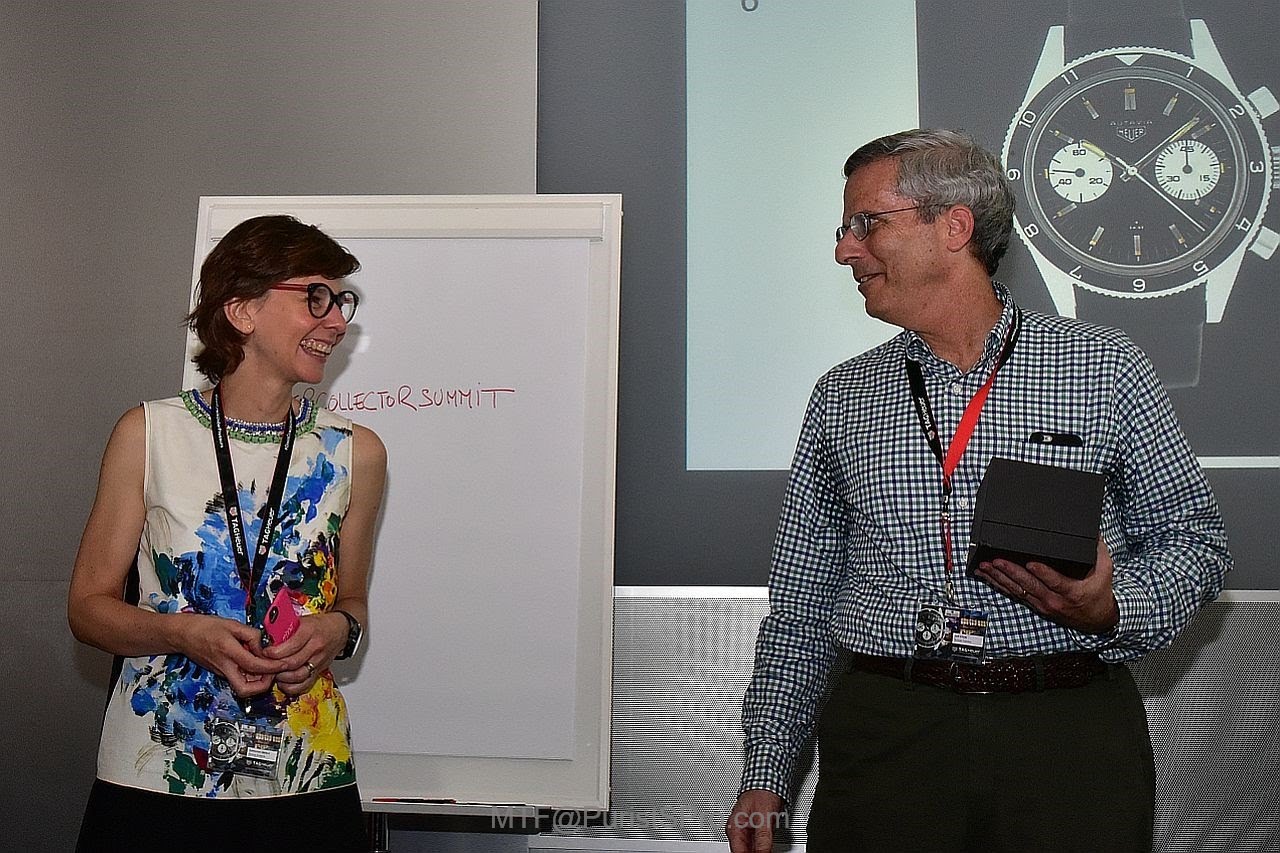 Catherine Eberle-Devaux (TAG Heuer) and Jeff Stein (On The Dash website)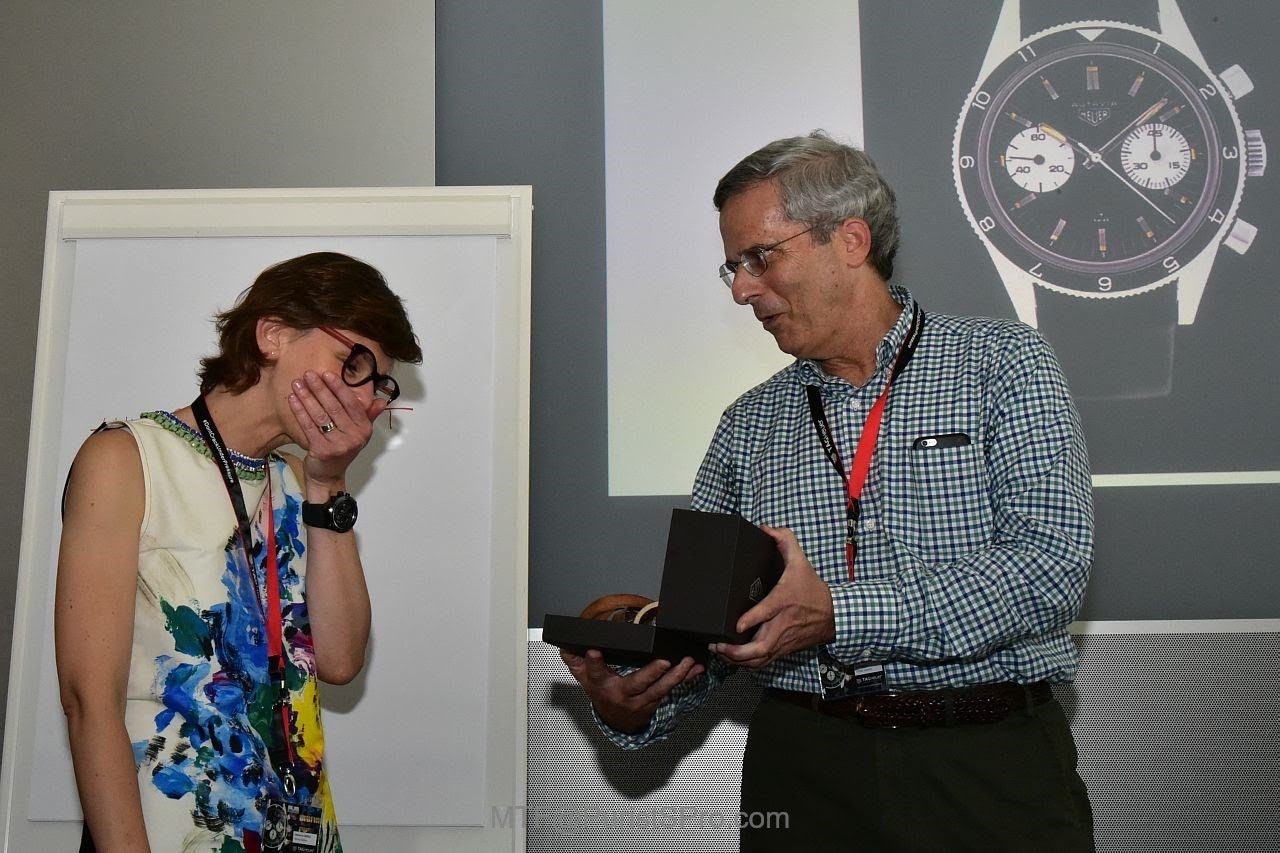 Surprise!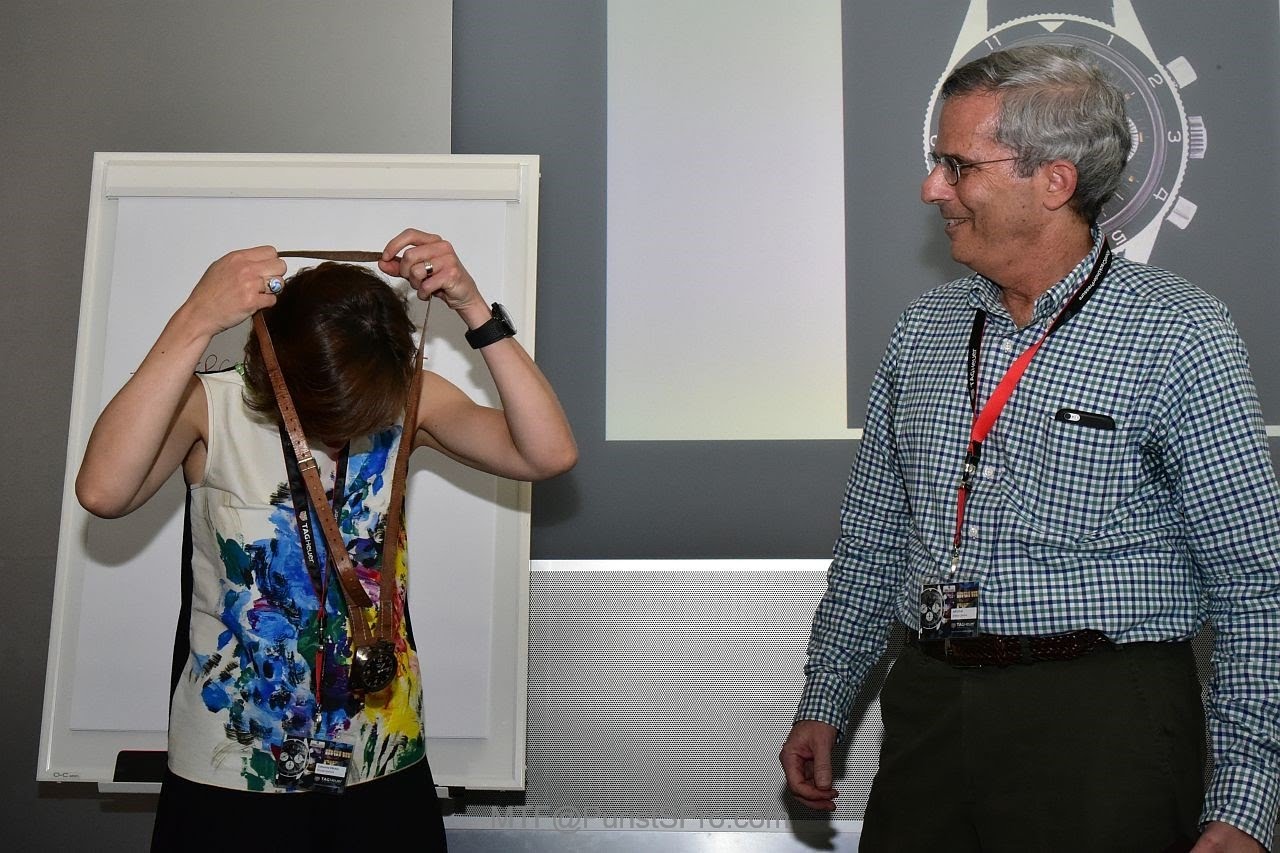 Symbol of Office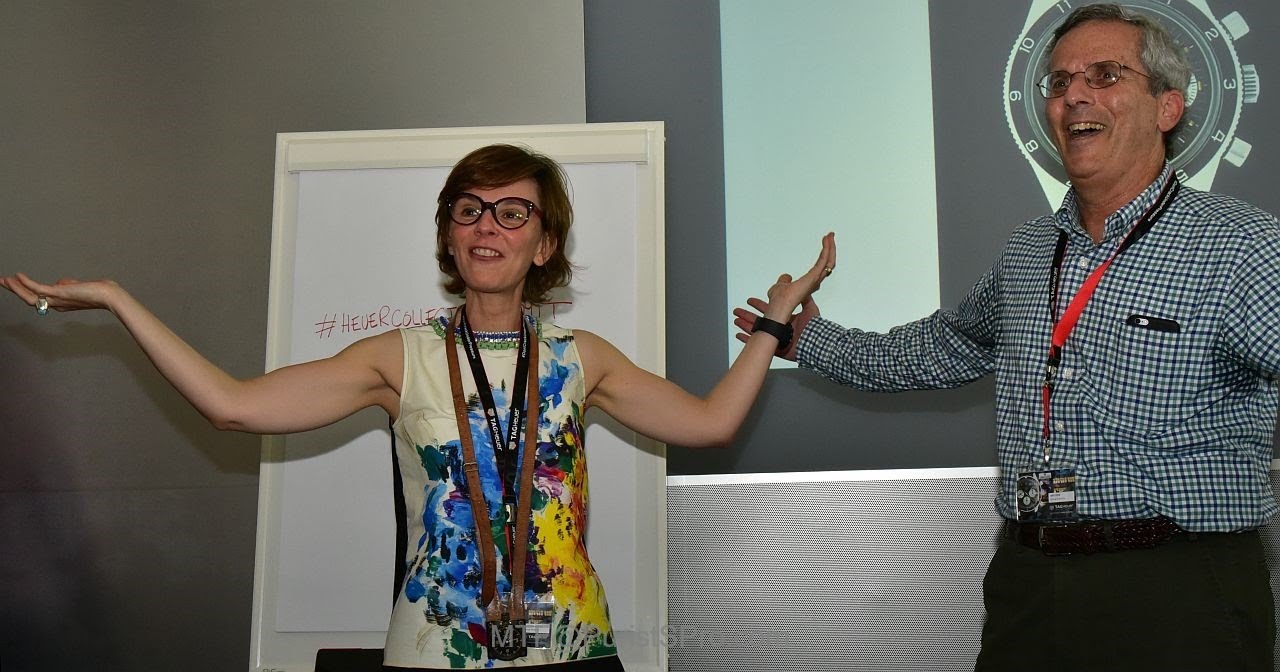 World's largest pendant: HEUER Dashboard Instrument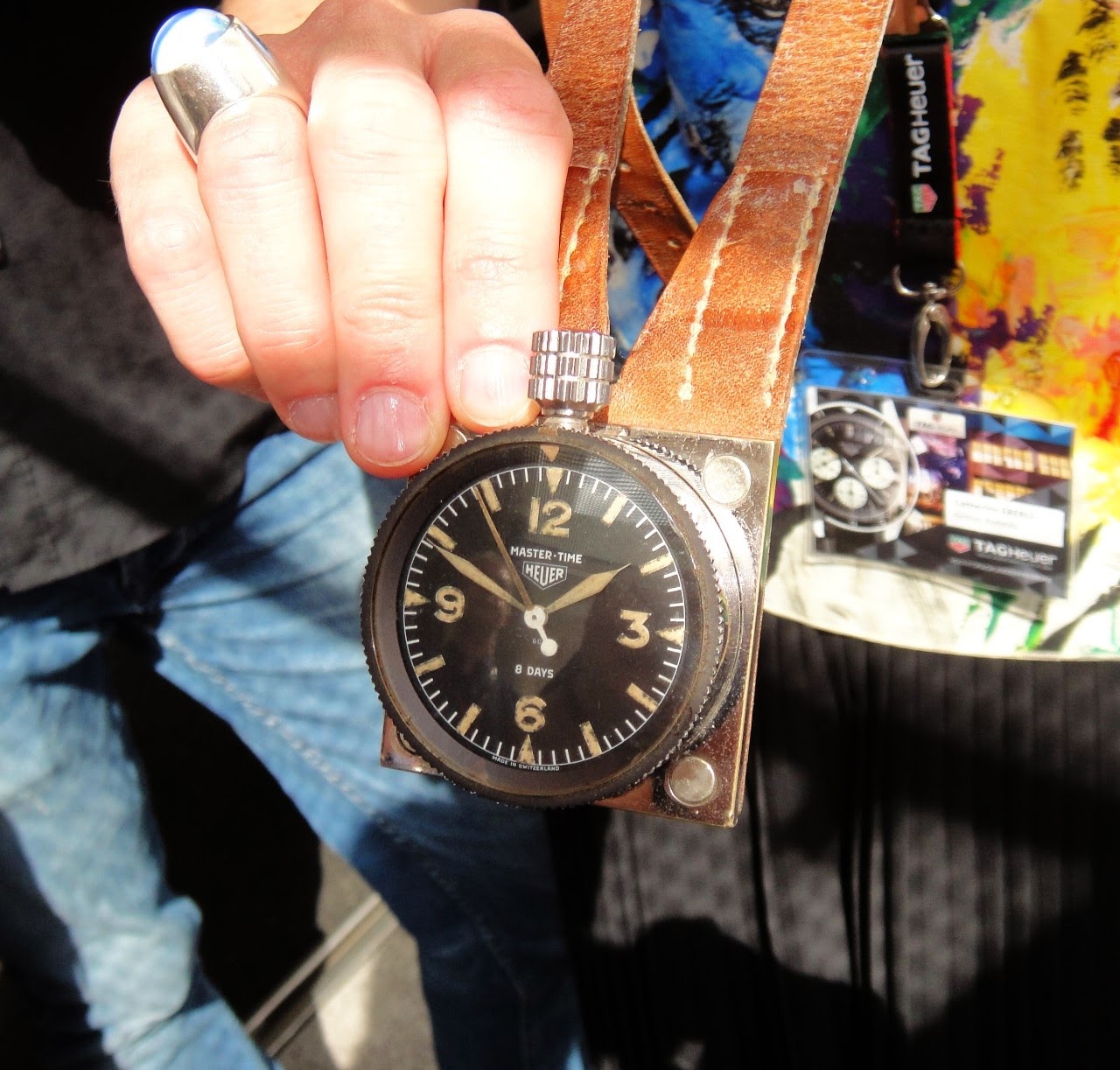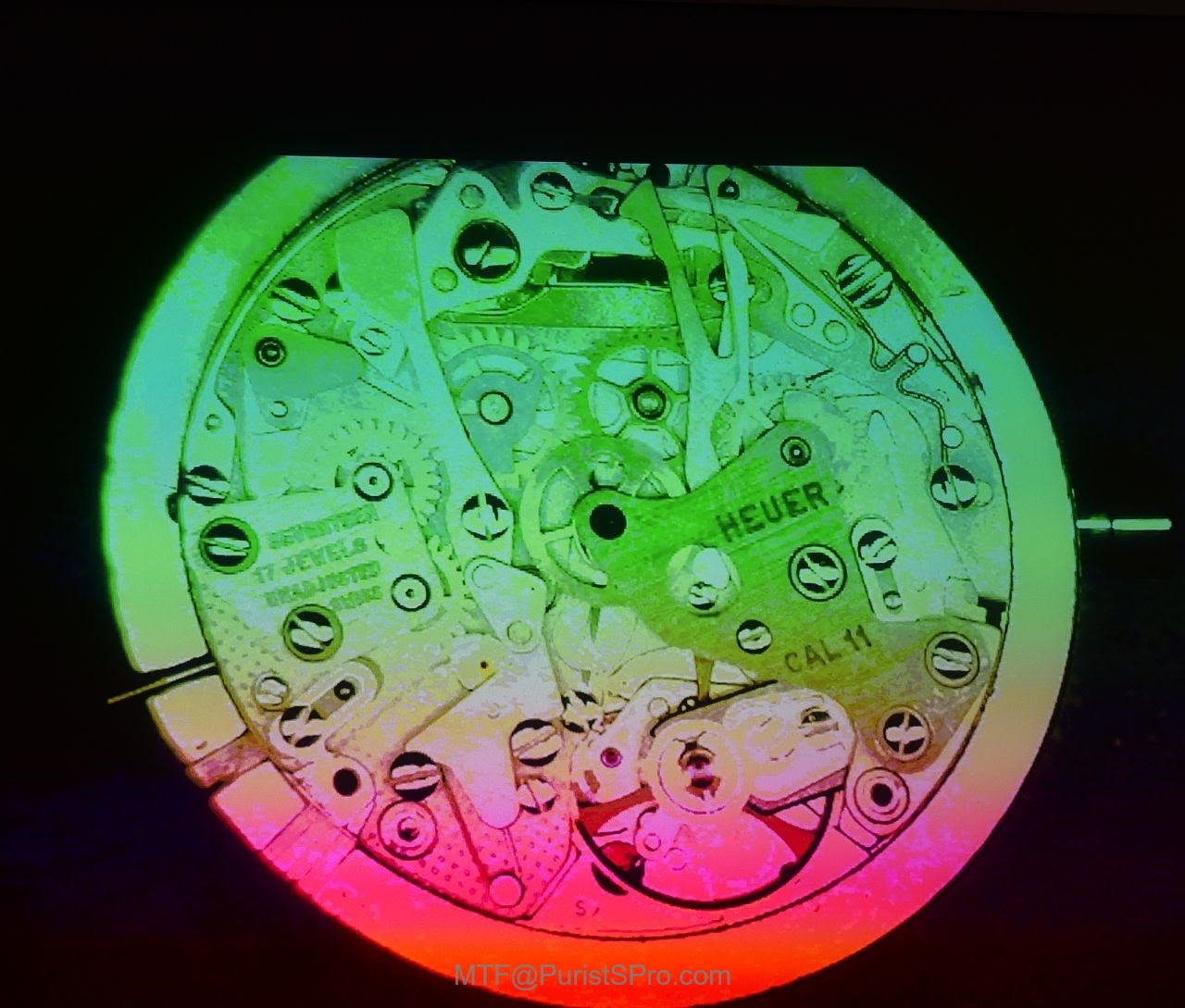 Heuer Historic Calibre 11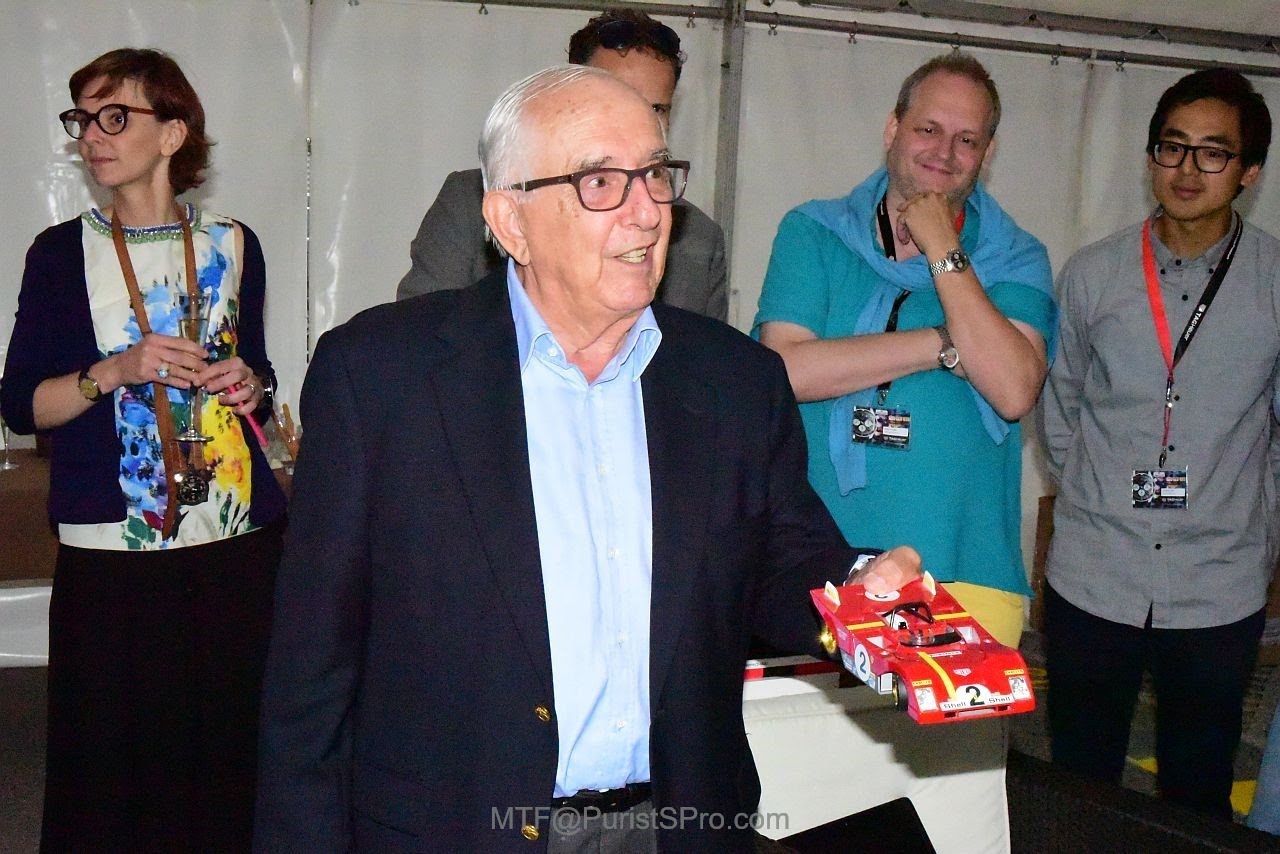 Jack Heuer and toy car
Jack Heuer bought this vintage toy car at a local market for the museum and used it to illustrate an amazing piece of unexpected marketing.
Through their deal with Porsche Racing, every race car and even the toys had the Heuer shield logo for authenticity. That sort of free advertising in the 1970s cannot be underestimated.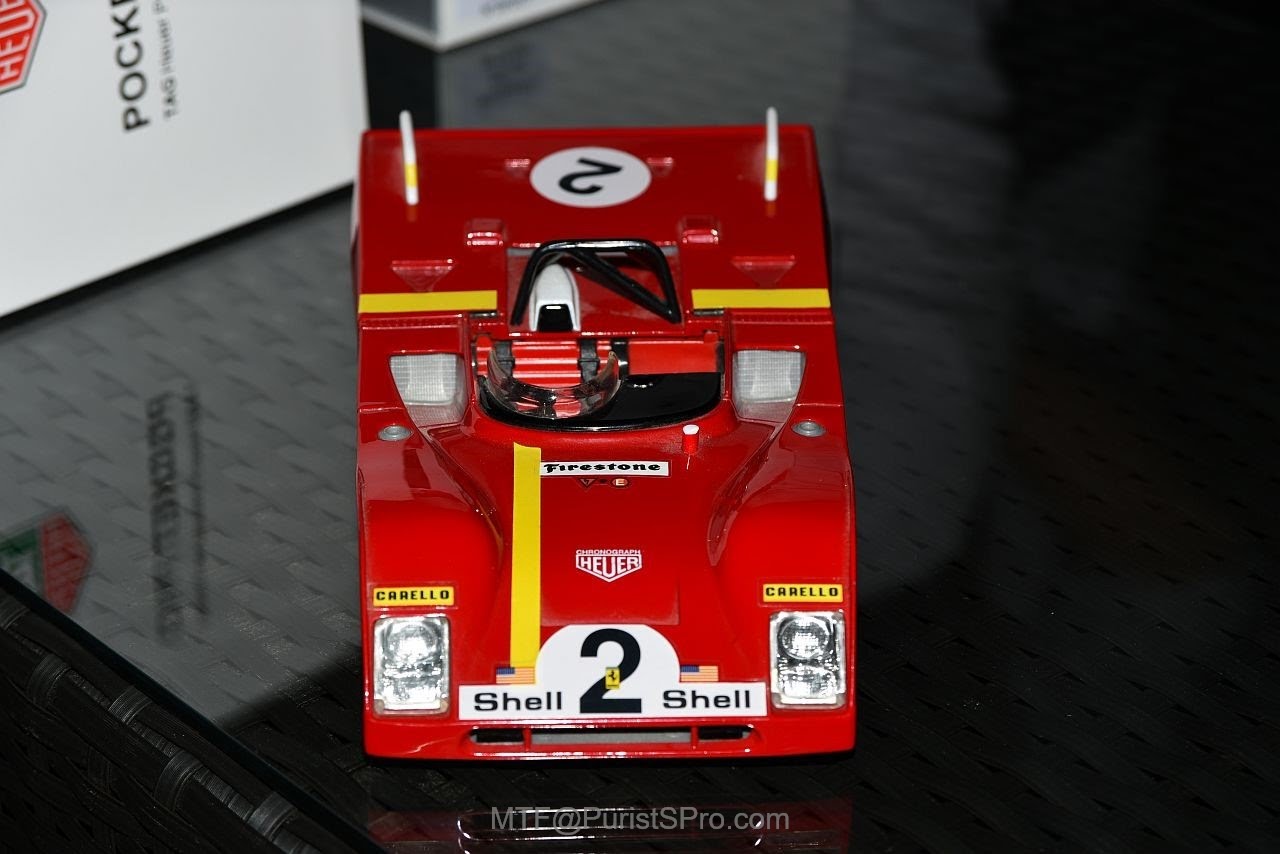 Heuer shield on all Porsche toy cars
Tesla Challenge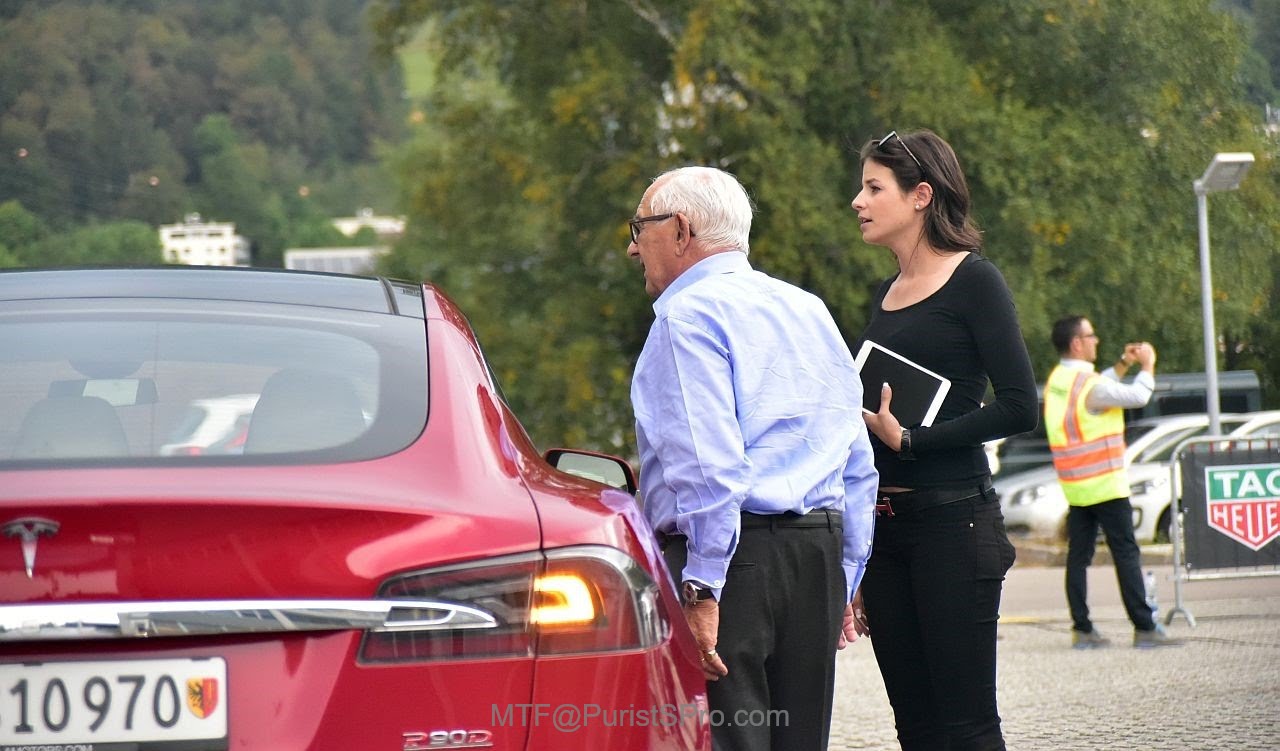 Jack Heuer tries a TESLA P90D Challenge
900 HP, 4-wheel drive, no gears, full torque 1000+ Nm means 0 - 62mph in 3.3 - 3.5secs even with 4 adults.
It's 2.8secs without passengers.
After a few rides with the professional drivers, some of us were unleashed on the cars......with TAG Heuer Race Timing Equipment, of course!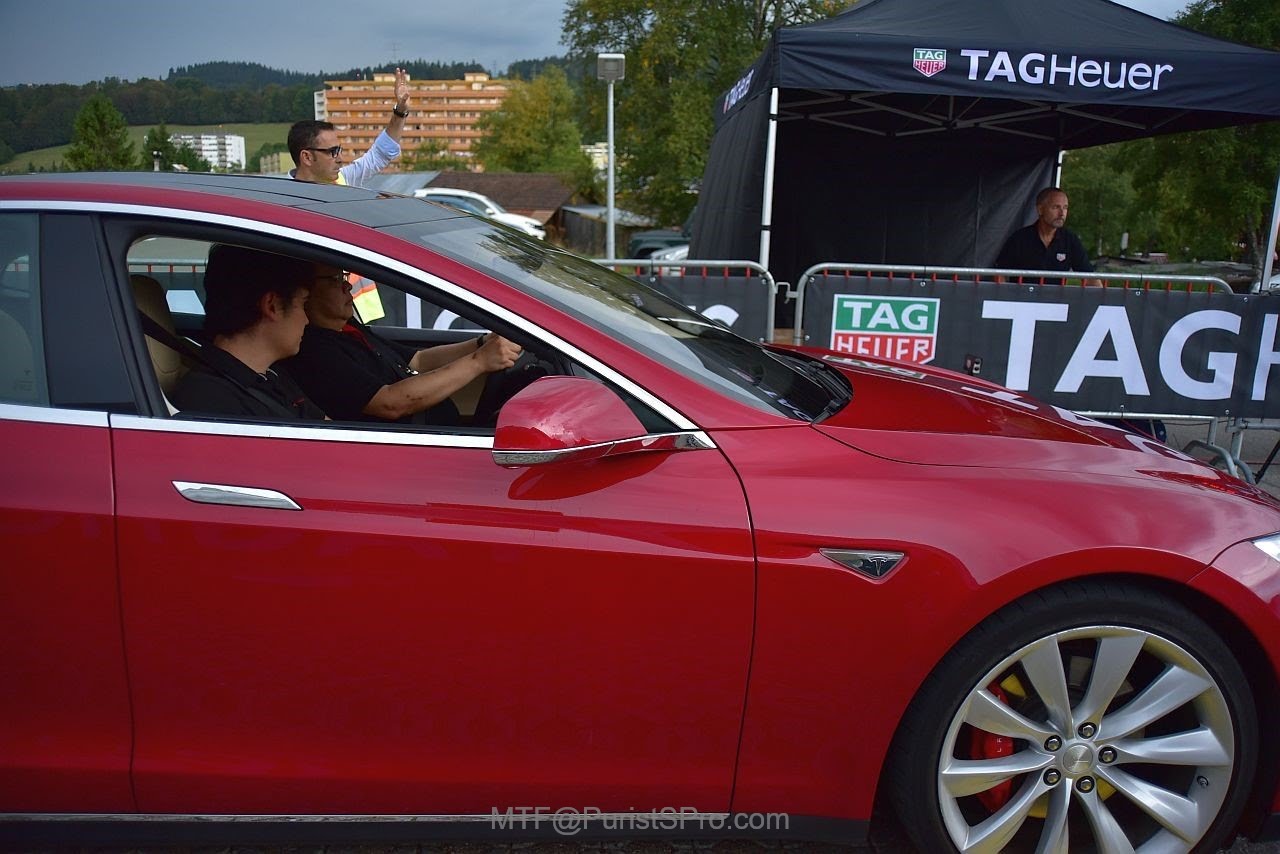 Challenge Sprint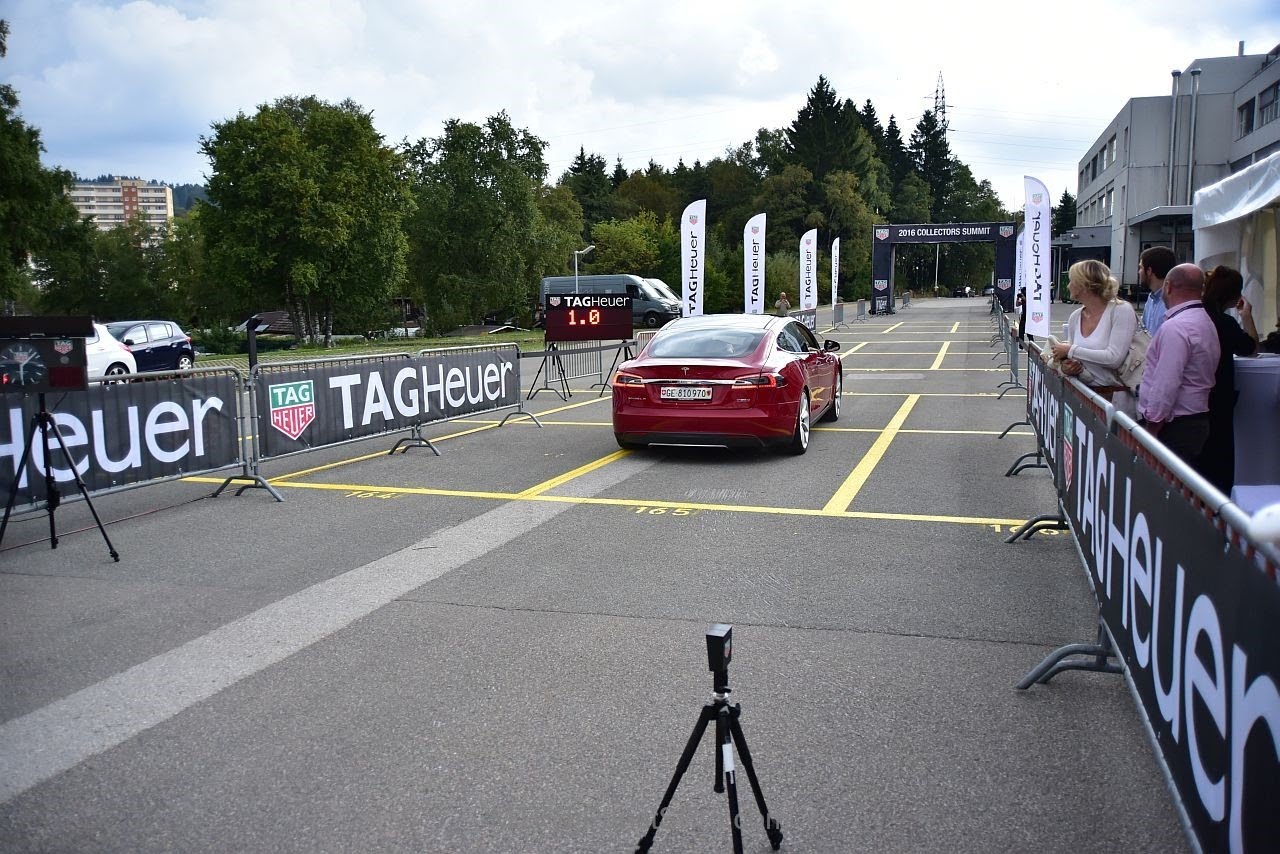 Start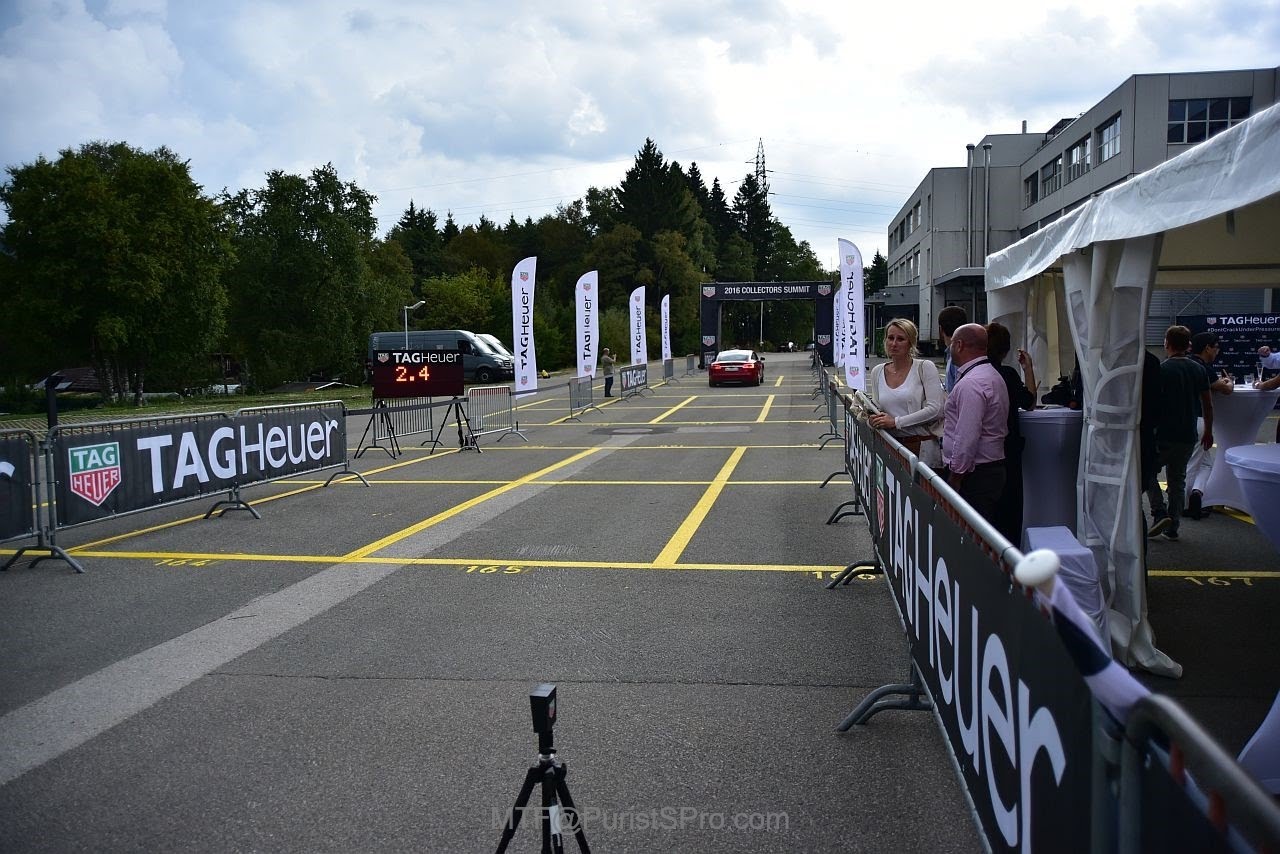 Finish

READ MORE in subsequent parts of this Report....

CLICK the following links for other parts of HEUER COLLECTOR SUMMIT Report:


Regards,
MTF
More posts: