MTF
[PuristS]
13383

<!tag blob="forumpost.visitstar">
HEUER Collector Summit Report 3 - The Factories

#HEUERCOLLECTORSUMMIT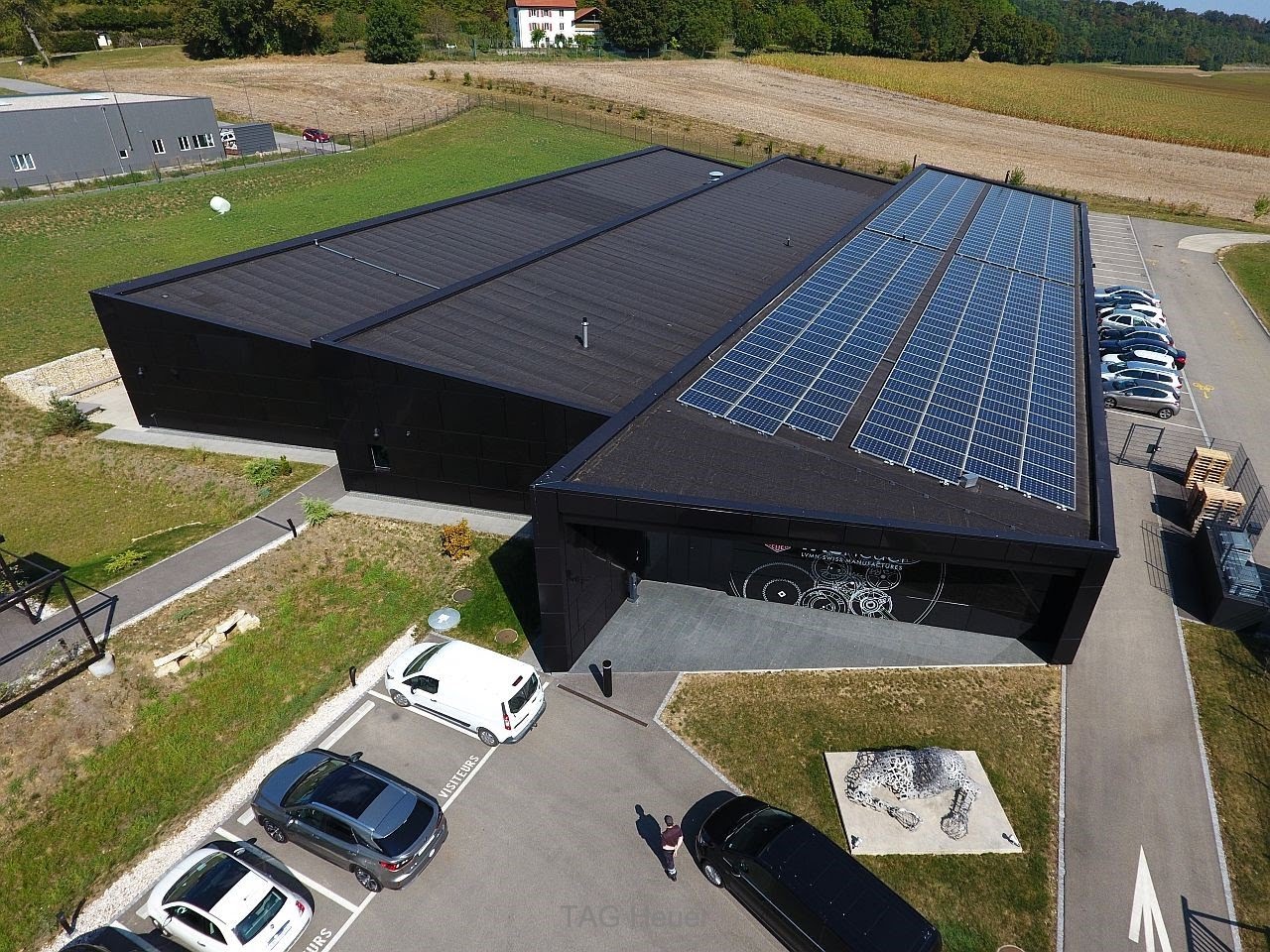 TAG Heuer Chevenez site
Dear friends,
We have now reached the part where opinions diverge.
On one hand, the following photo-essay about the manufacturing sites of TAG Heuer will be fascinating to a group of you. You will be in an ecstatic haze of oil, grease and hot metal given a working by powerful machinery and sweaty workers in uniform (mmm...mmm).
The other half will be disinterested because watch collecting is not all about turning cogs and clicking pinions. It may be about art, design and the stories behind the brand. For those, I apologise as we are going to get a lot of oil, grease and hot metal!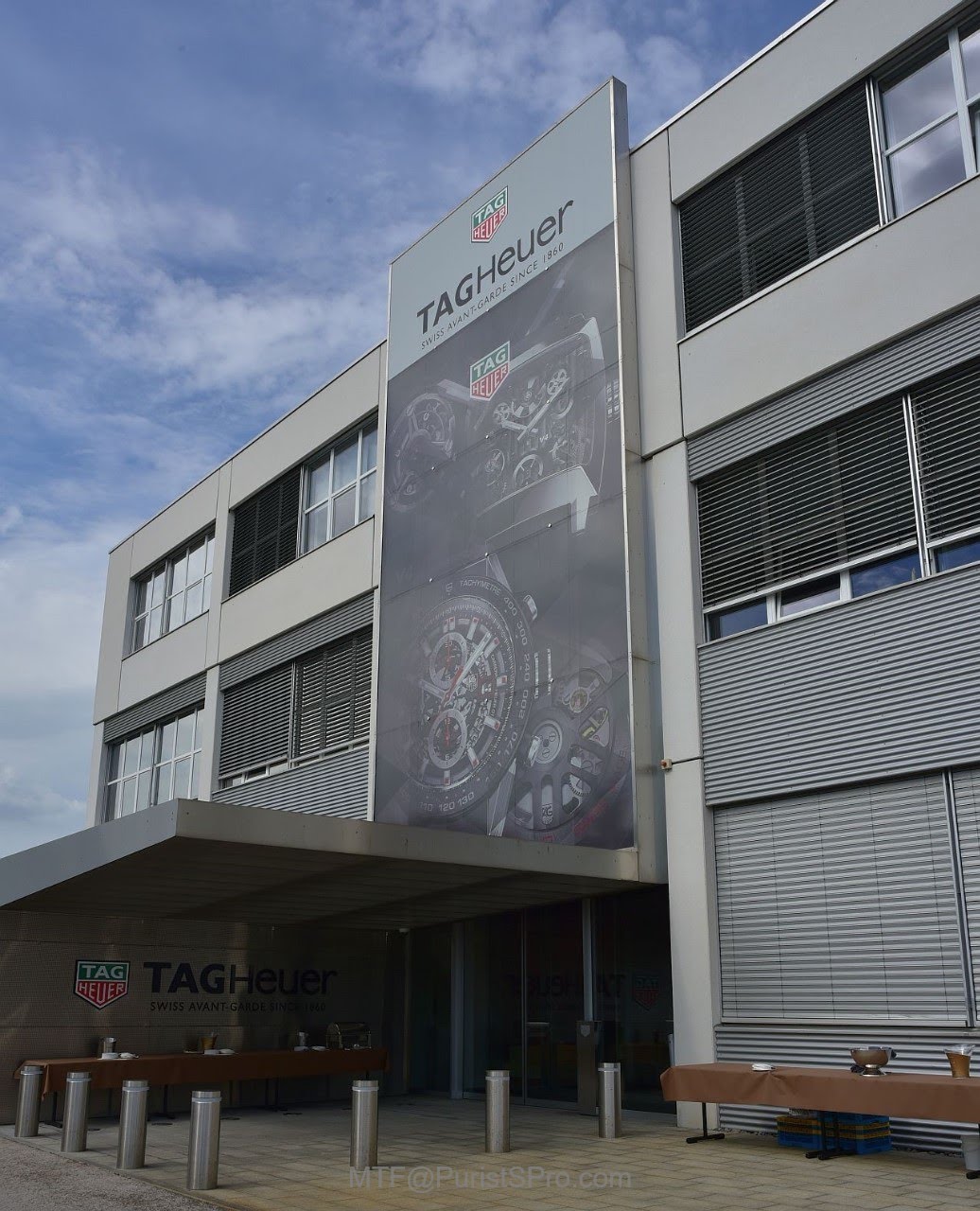 TAG Heuer La Chaux-de-Fonds

La Chaux-de-Fonds
We start again at the La Chaux-de-Fonds site where Design, Prototyping and Testing are situated. More than 60 tests of precision, quality and reliability are done. In part 2 of this report, we have already seen the Design and Prototyping departments. Now, off to QC and Testing we go...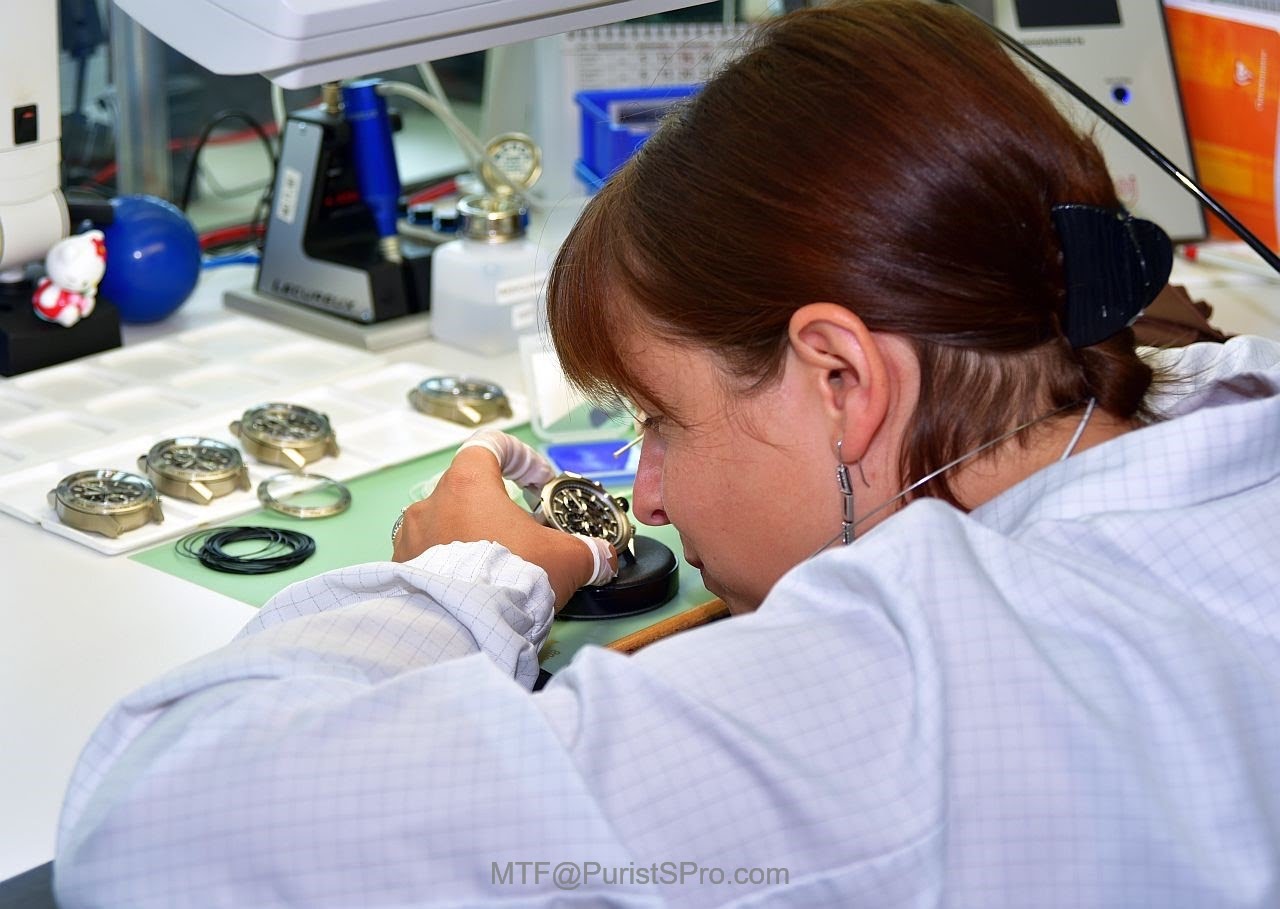 Final Assembly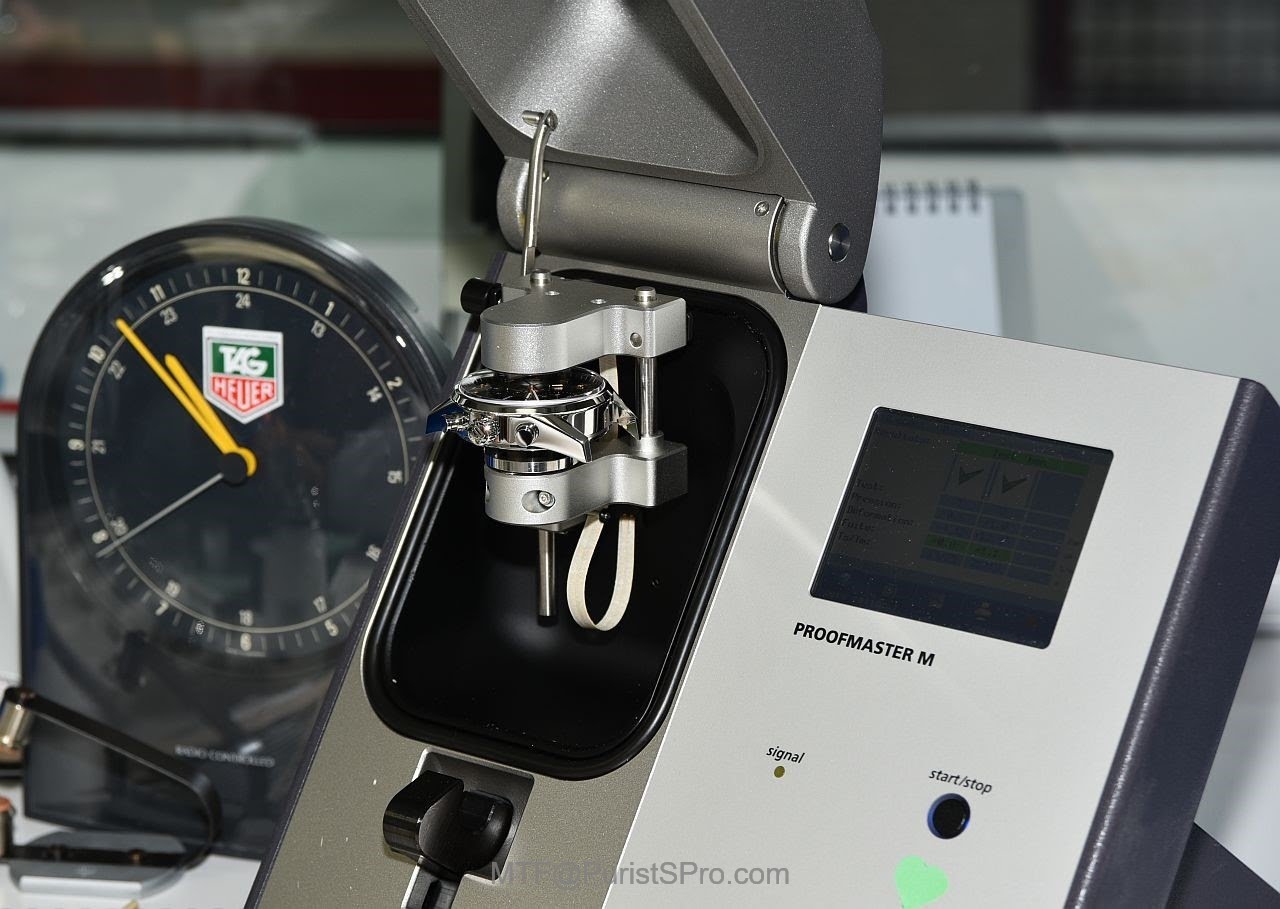 Proofmaster
As a sportive brand, TAG Heuer places emphasis on reliability of form and function. They really hate watch returns because "Time means Money" (sic). "Do it Once, Do it Right" seems to be the mantra. To this end, they have even invented their own Case Air Pressure Resistance Test - Proofmaster. The idea behind this is a quick test of case resistance to air pressure. If the assembled watch cannot pass this test, no time is wasted going for the official water overpressure test.
Water Overpressure Test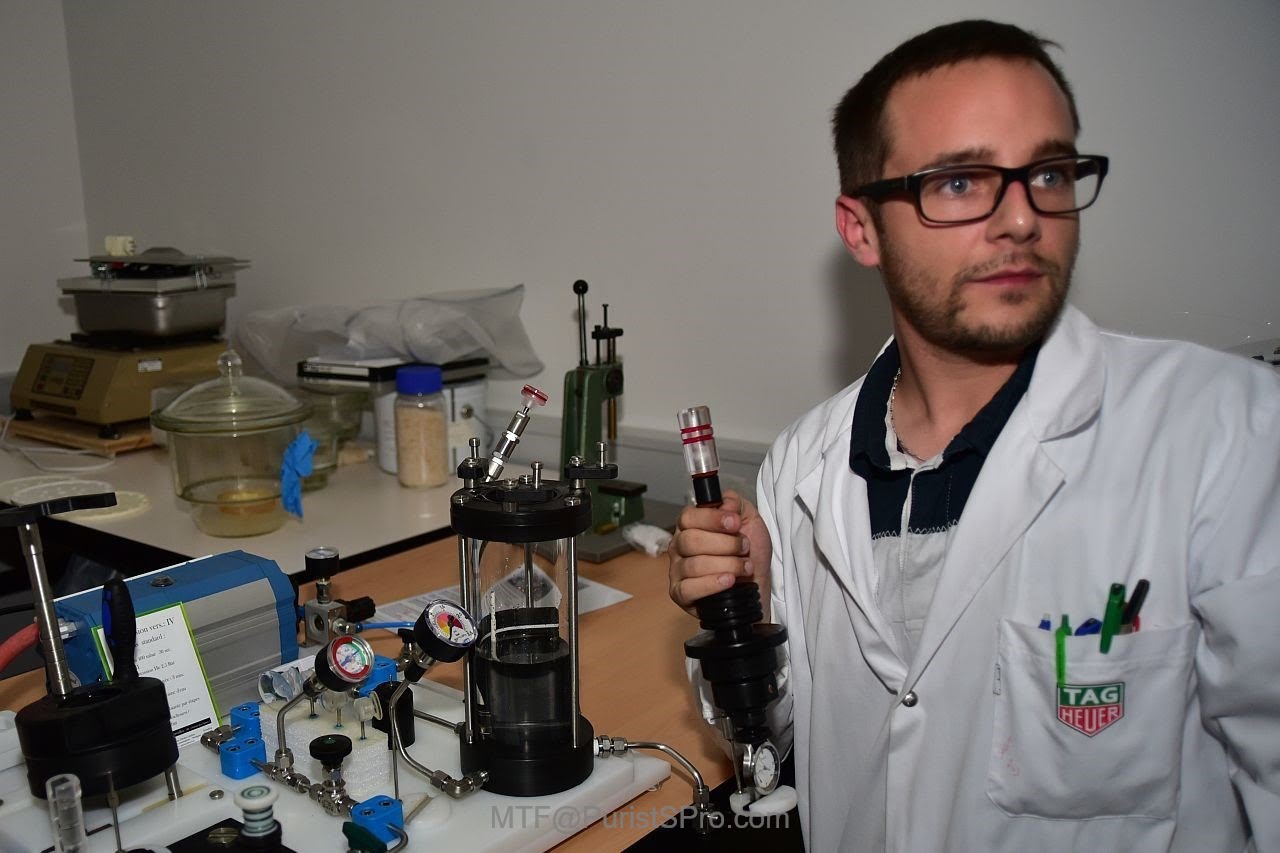 Water Overpressure Test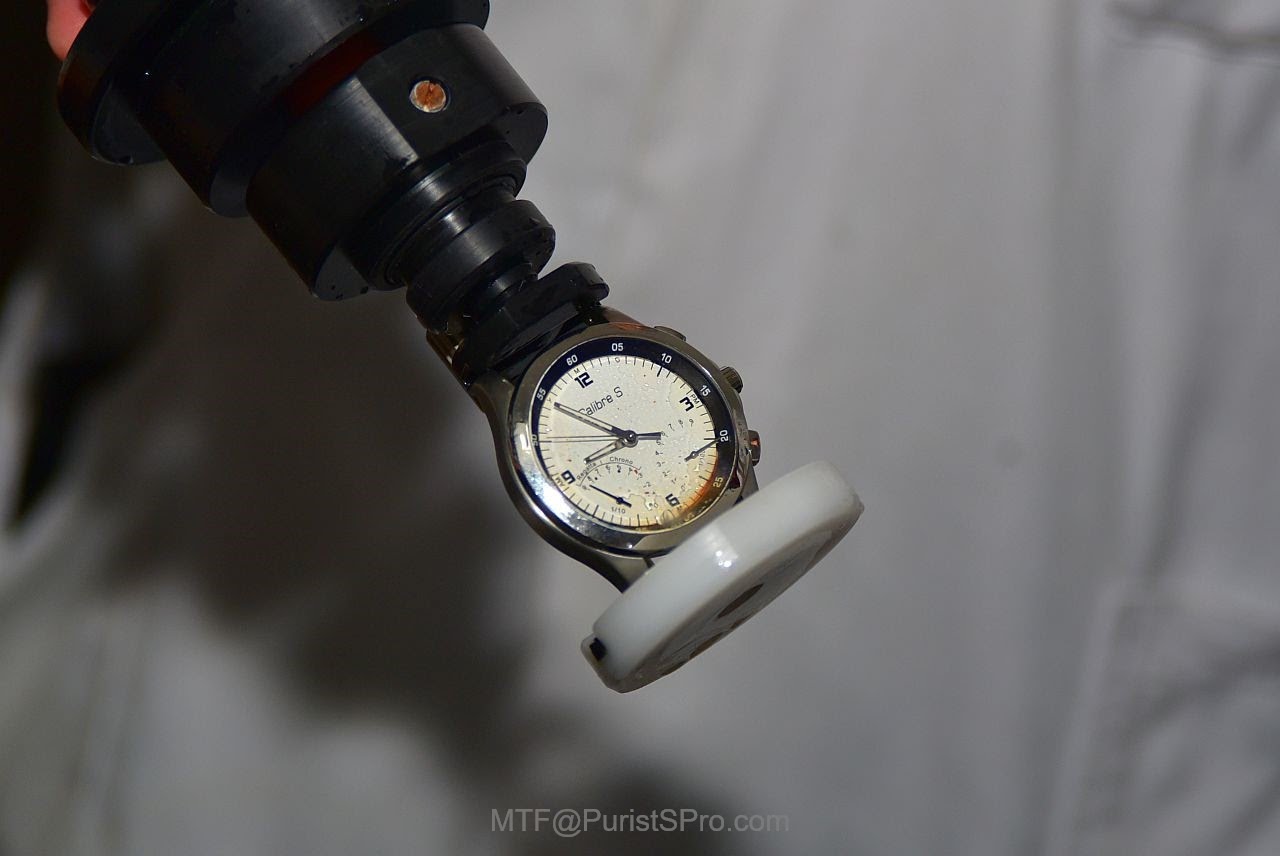 Water Overpressure Test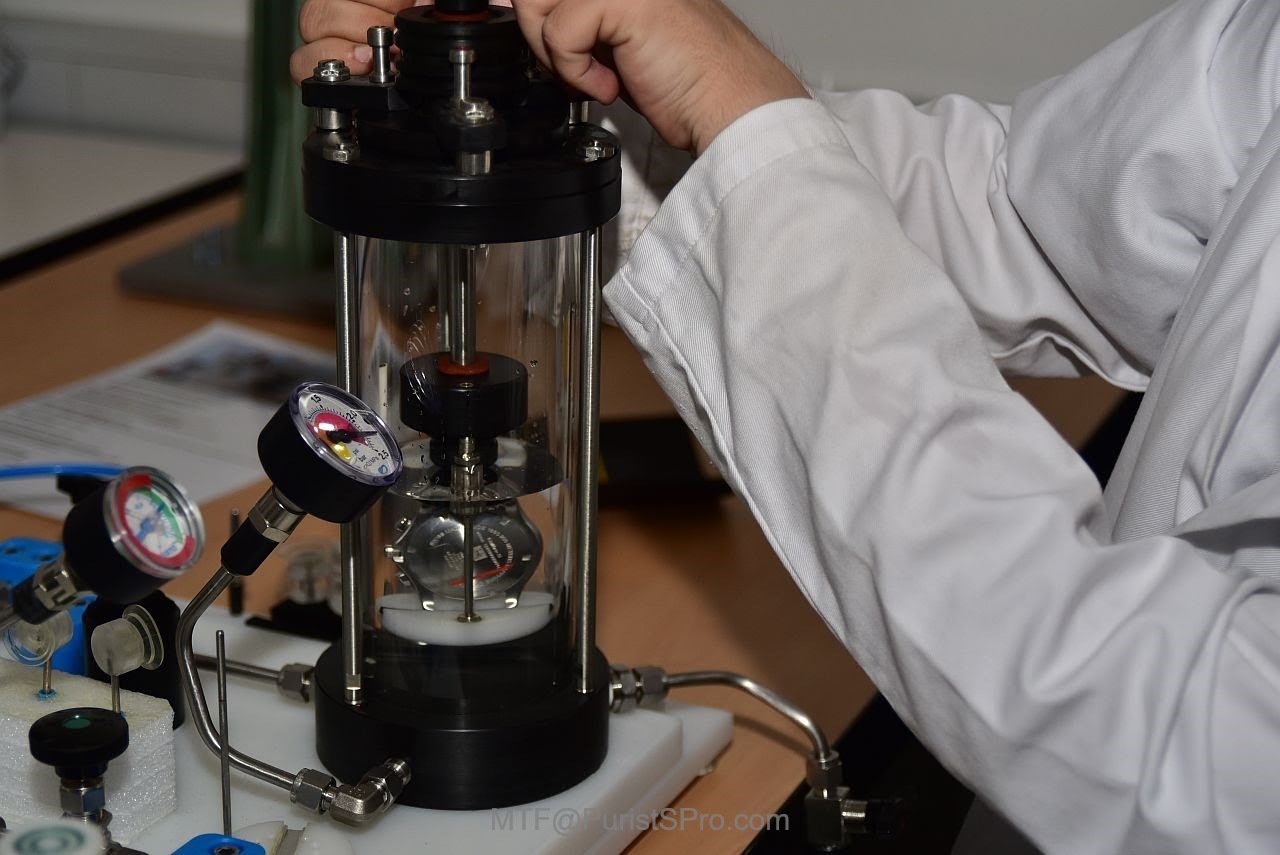 Water Overpressure Test
They test under tropical climate conditions, shocks, resistance to extreme sports, sunlight and salt water resistance.
The pendulum weight whack test (my words) is still in use with the net to catch the hurtling watch!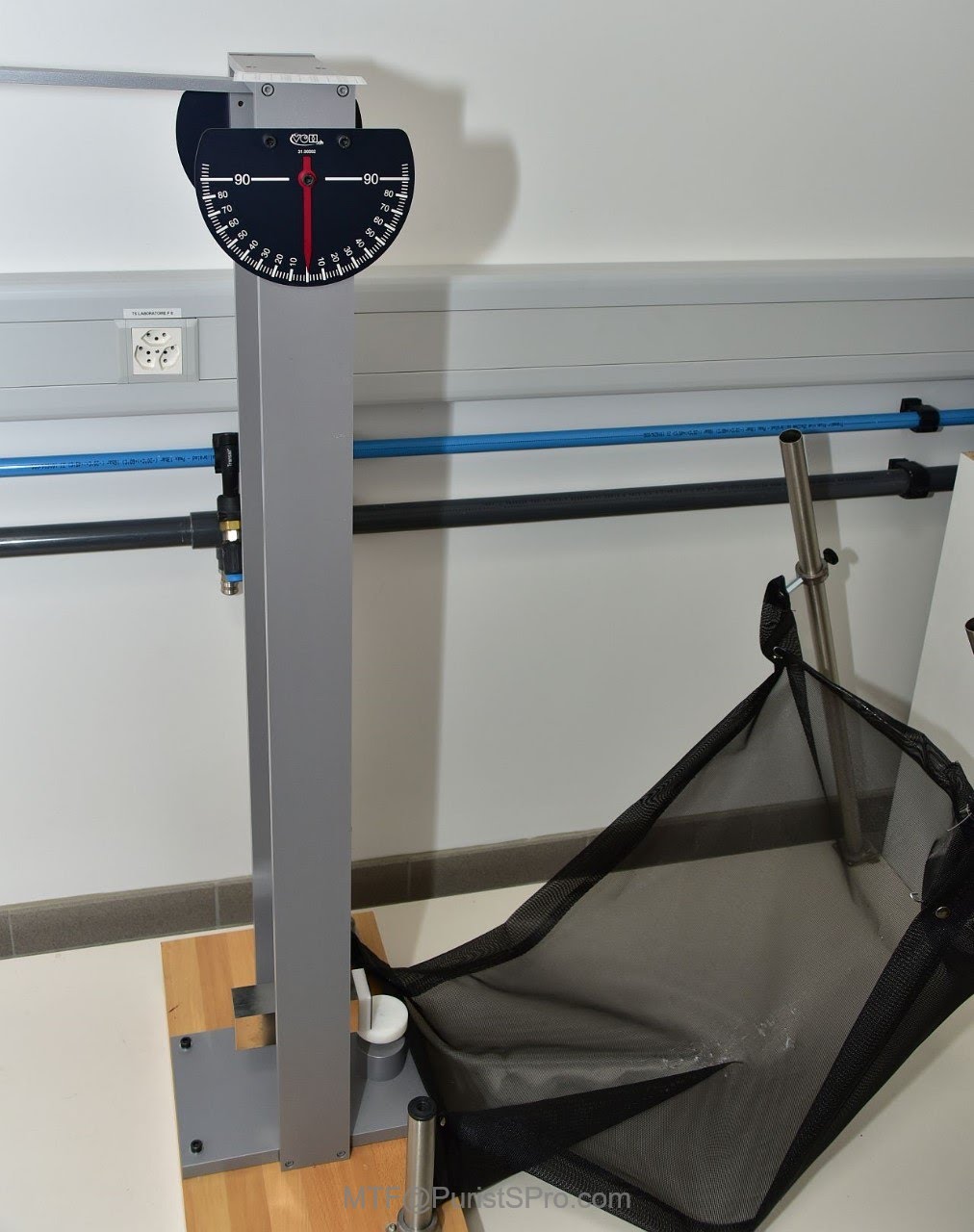 Pendulum accelerometer
Shake, Rattle and Roll !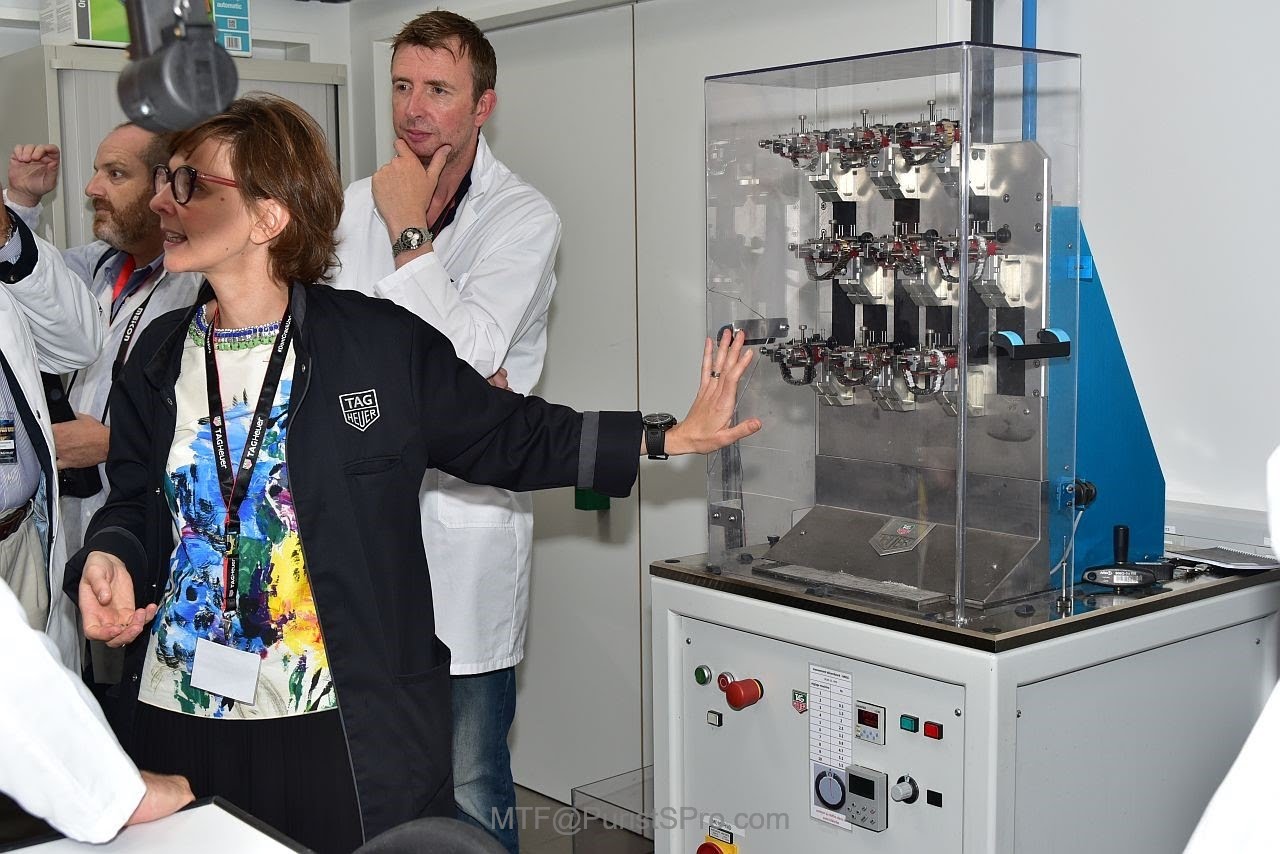 Testing
Cases and Bracelets are tested by these machines that simulate a year of stretch wear-and-tear in one day.
The bracelets are tested for many days....er...years.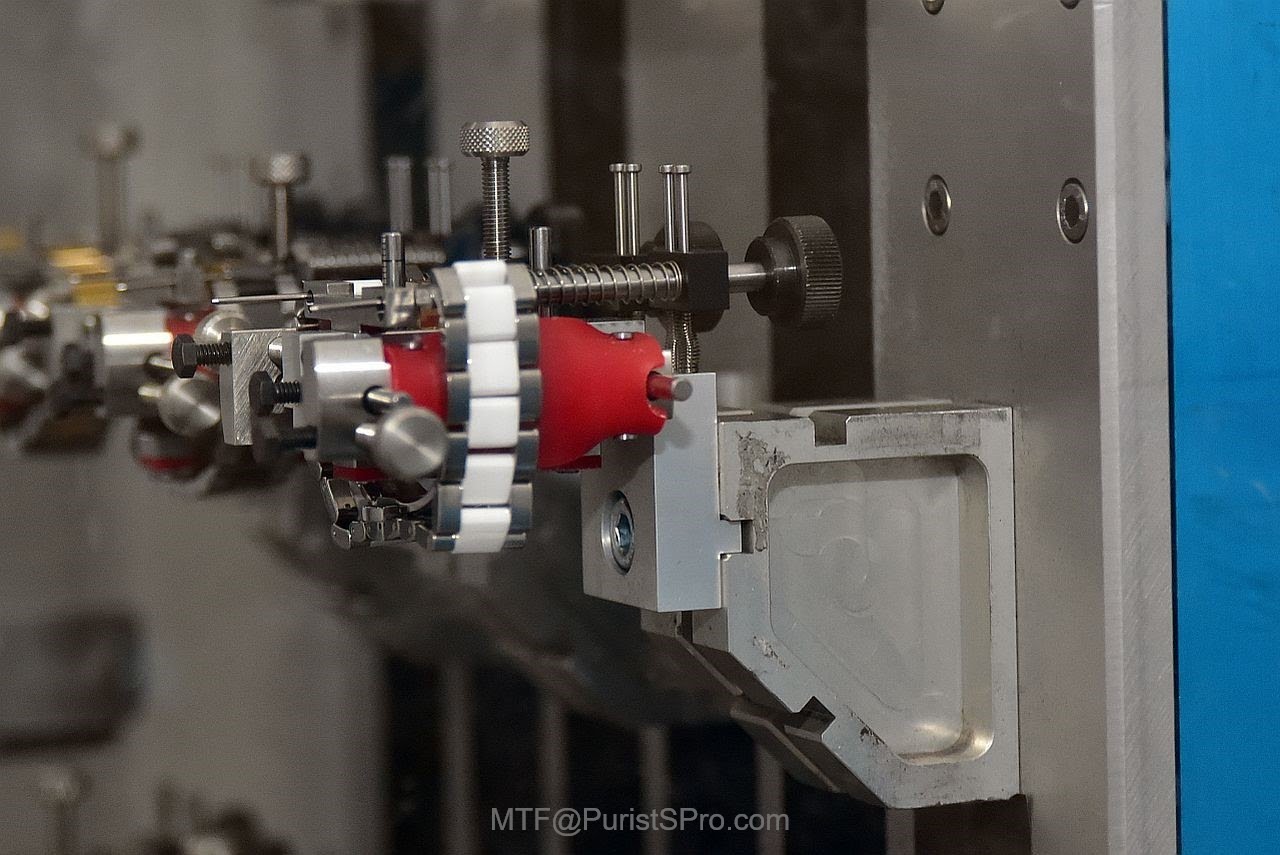 Testing Bracelets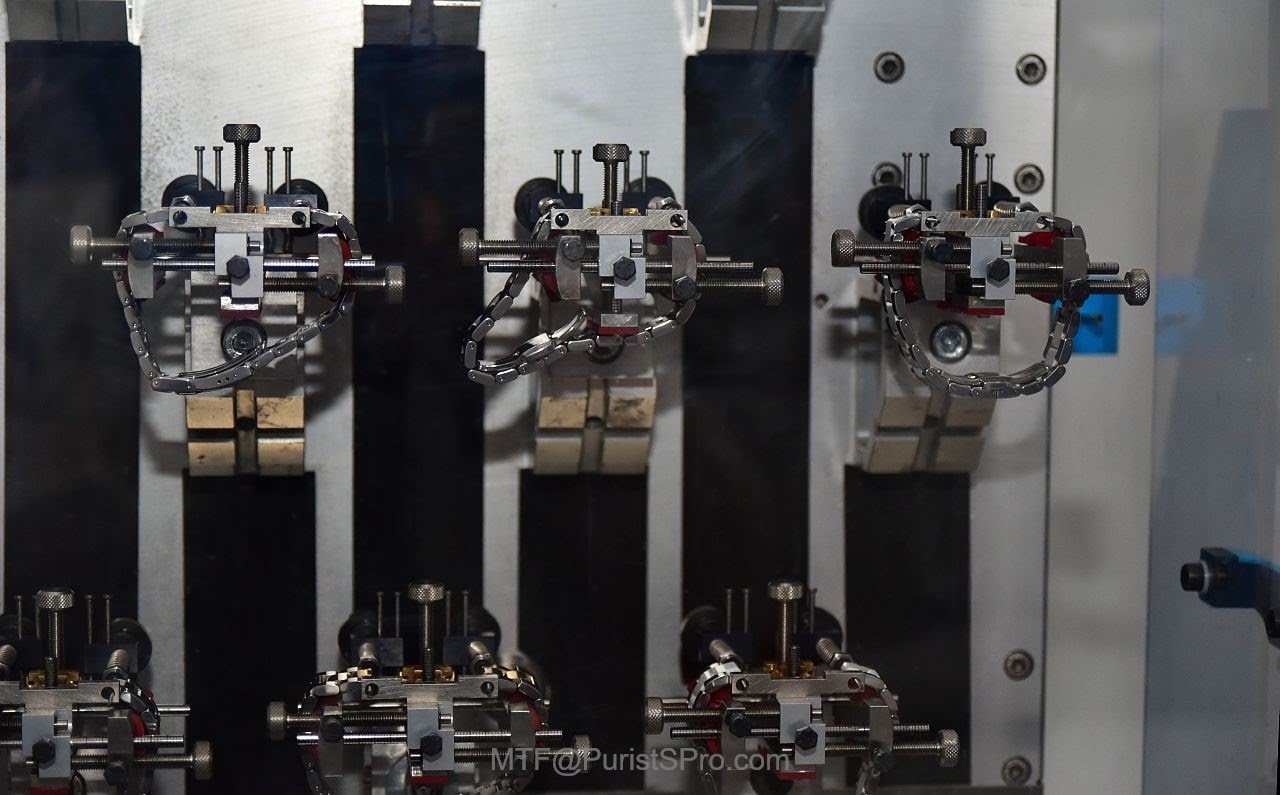 Testing Case Bracelets
Shake and Rattle, baby!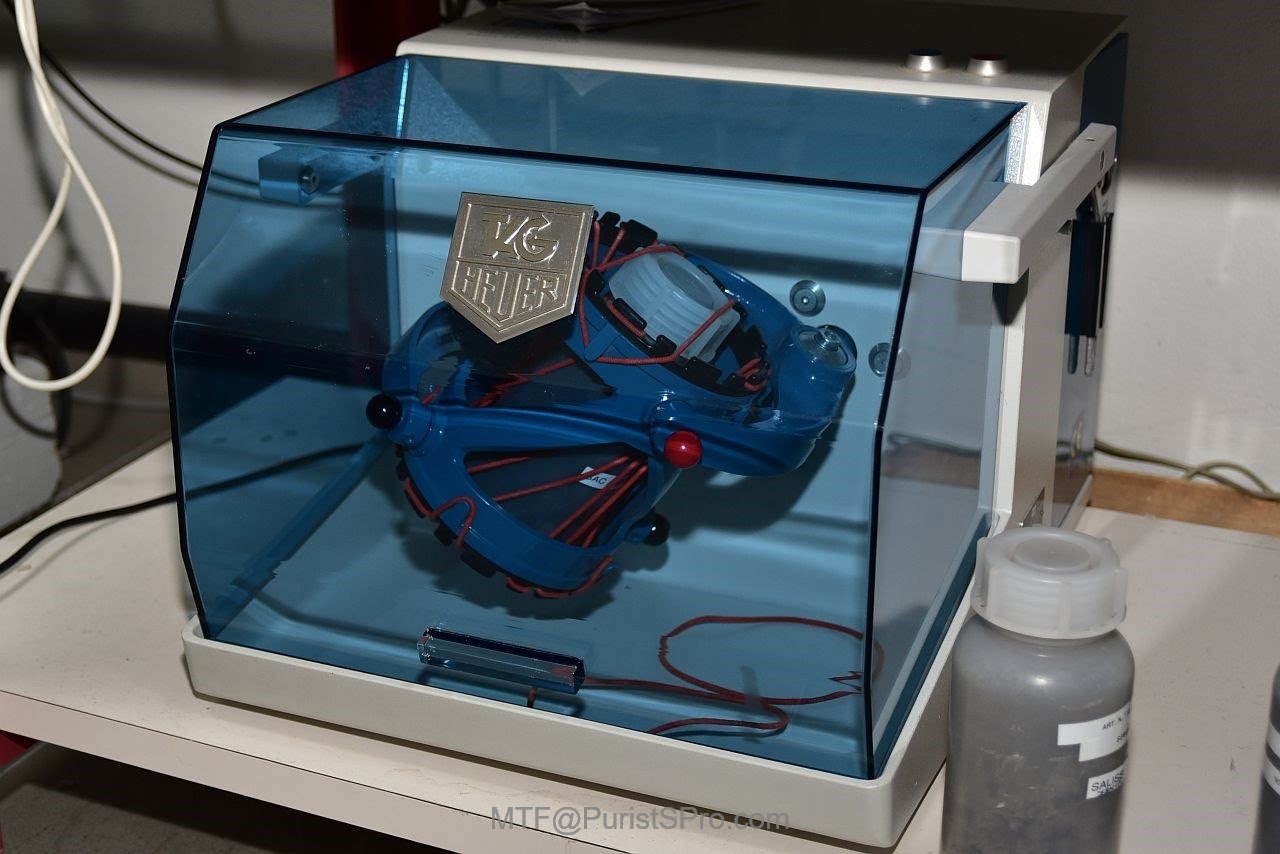 Tumbler
There is even a tumbler test that simulates a watch being thrown around in a ladies' handbag!
Cornol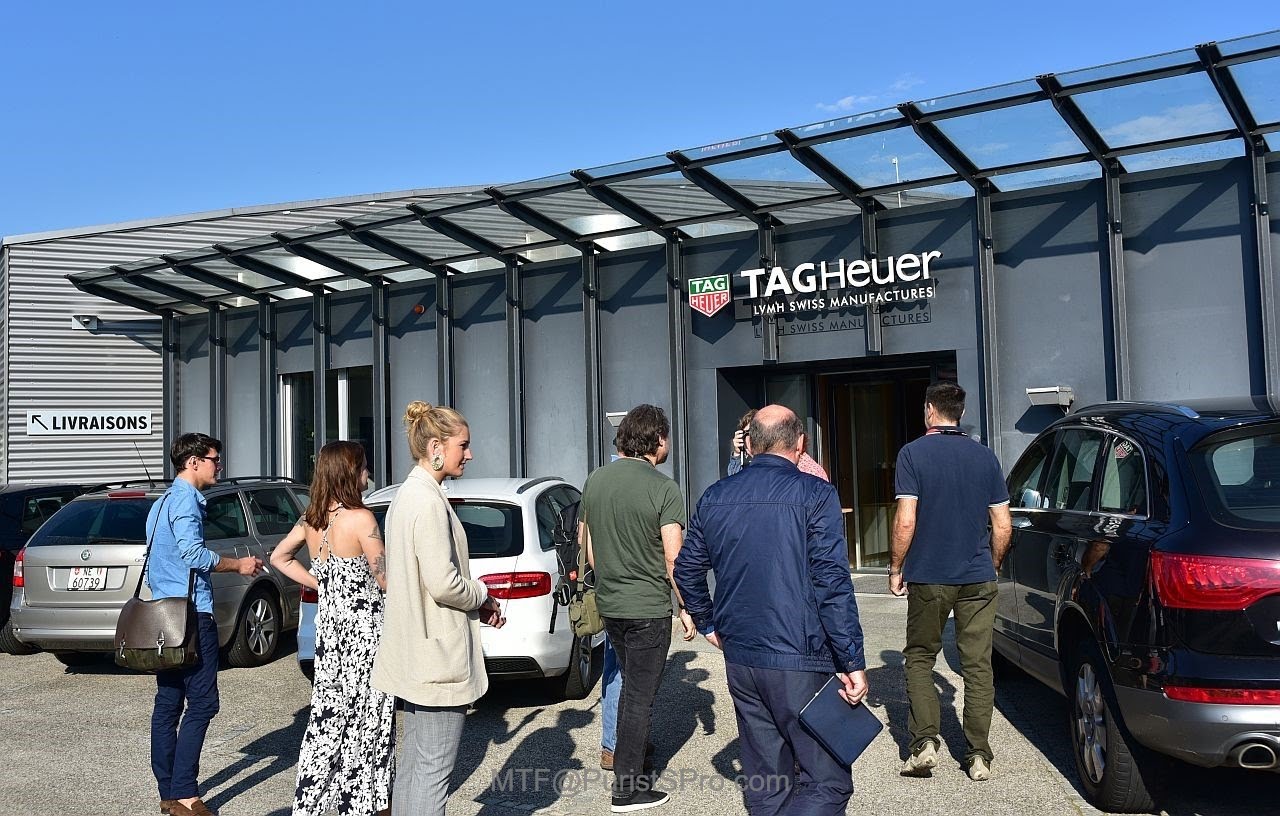 TAG Heuer Cornol site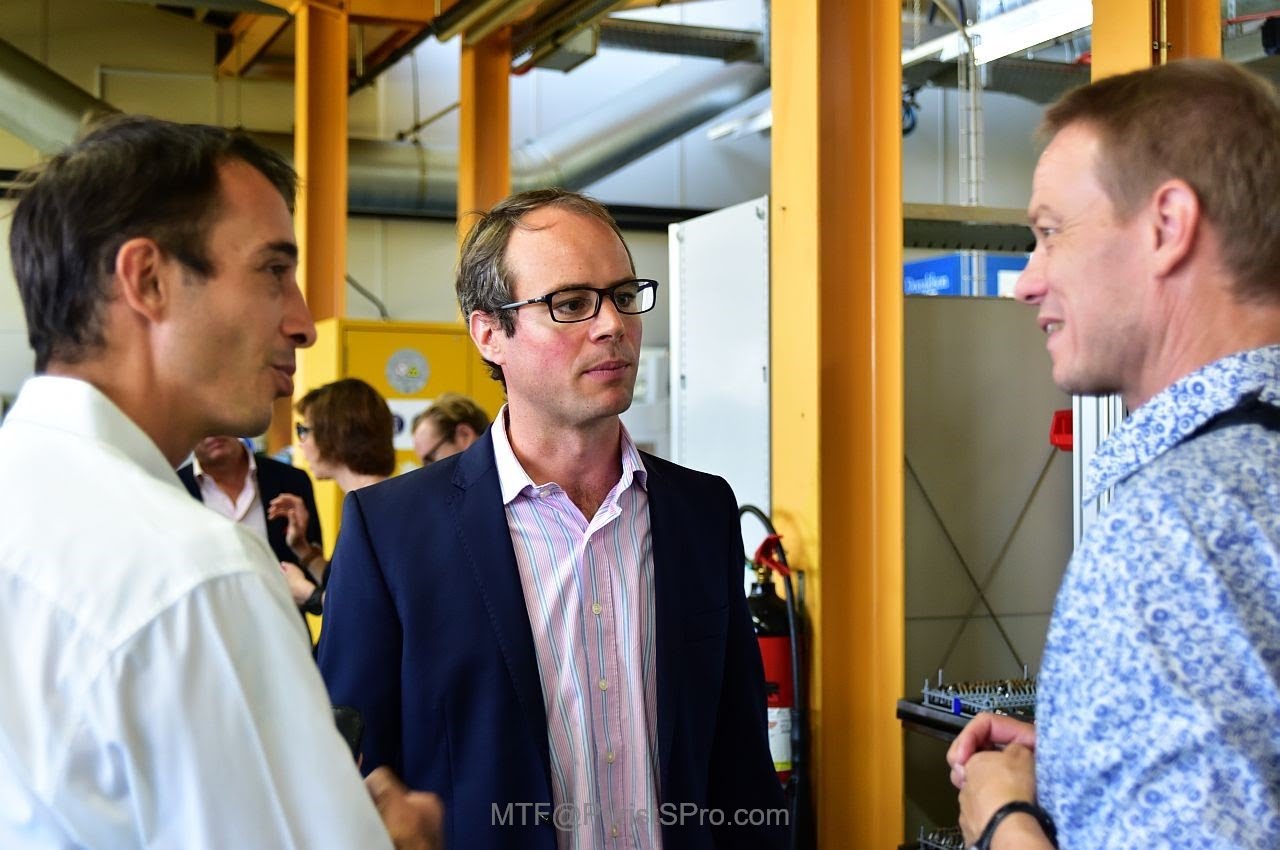 Aurelian Le Bigot
TAG Heuer's case making facilities are in Cornol. We met Aurelian Le Bigot, Director of Case & Movements Manufacture, who explained the processes to us.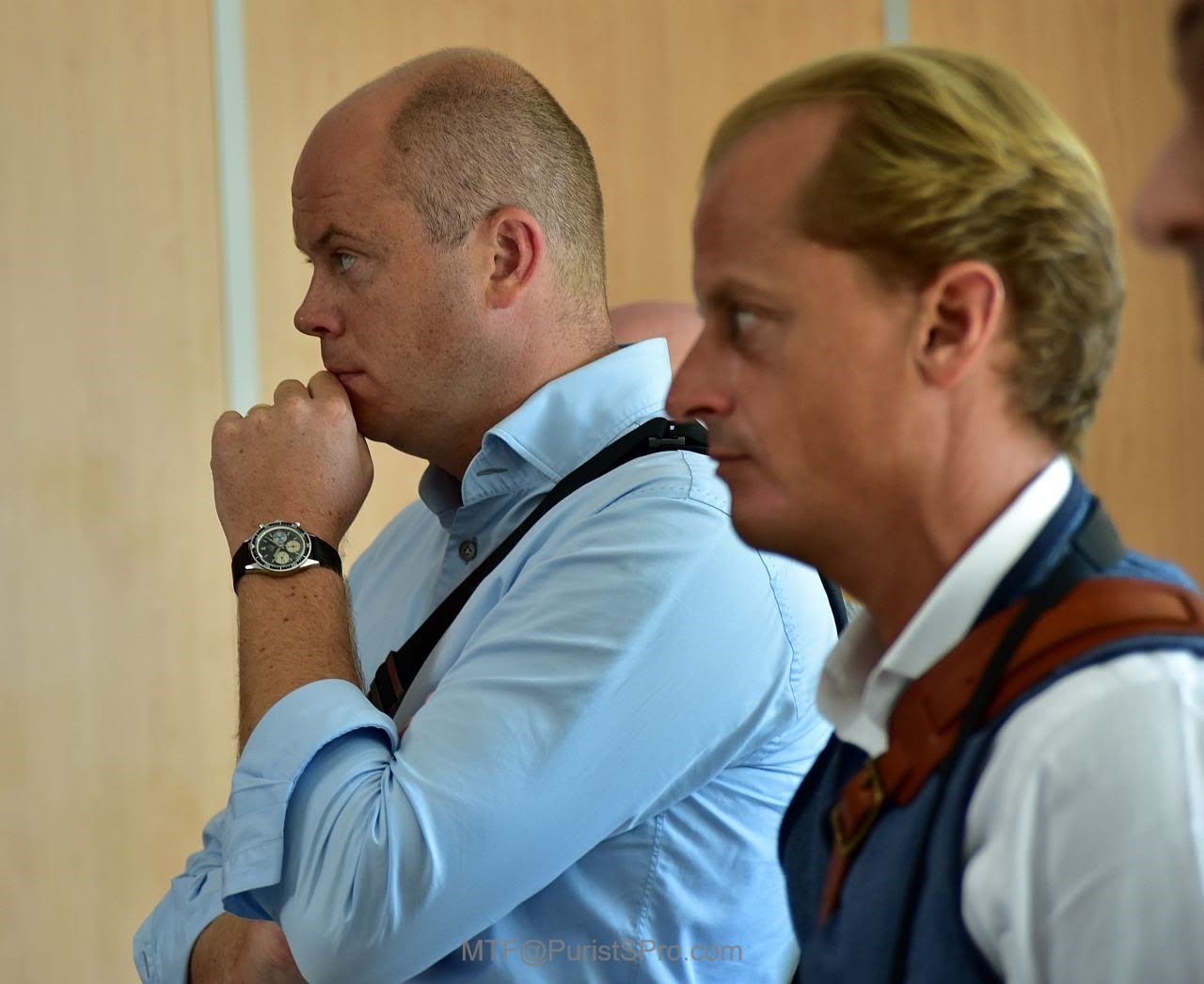 Collectors
This factory was completely upgraded and modernised in 2015 so most of the machinery was bright and shiny. More importantly, the cases are now good enough to be supplied to other brands.
Cases are stamped repeatedly from steel or gold through precision dies. Computer controlled milling and drilling machines sculpt material to allow assembly of case, crown, caseback, crystal and bezel.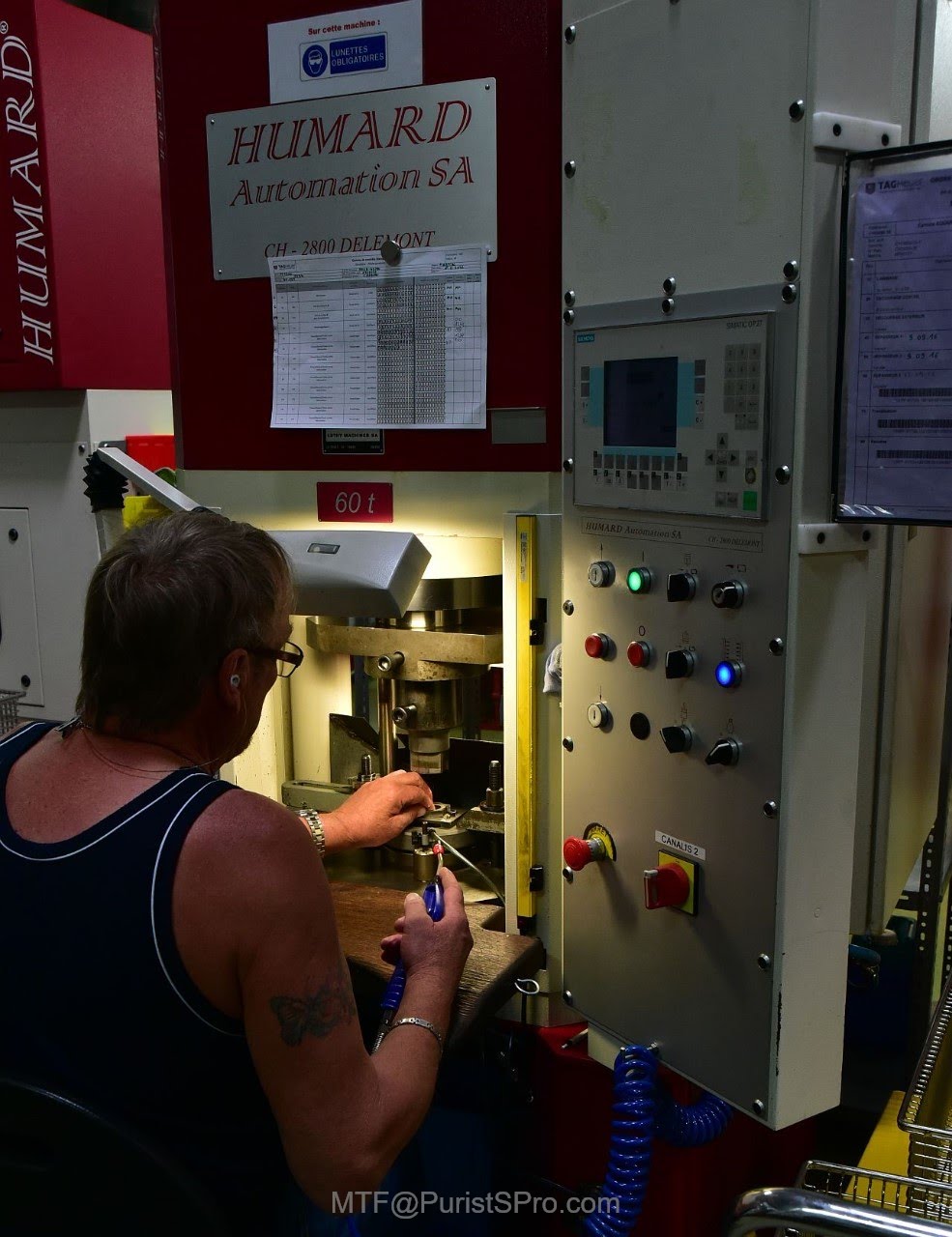 Stamping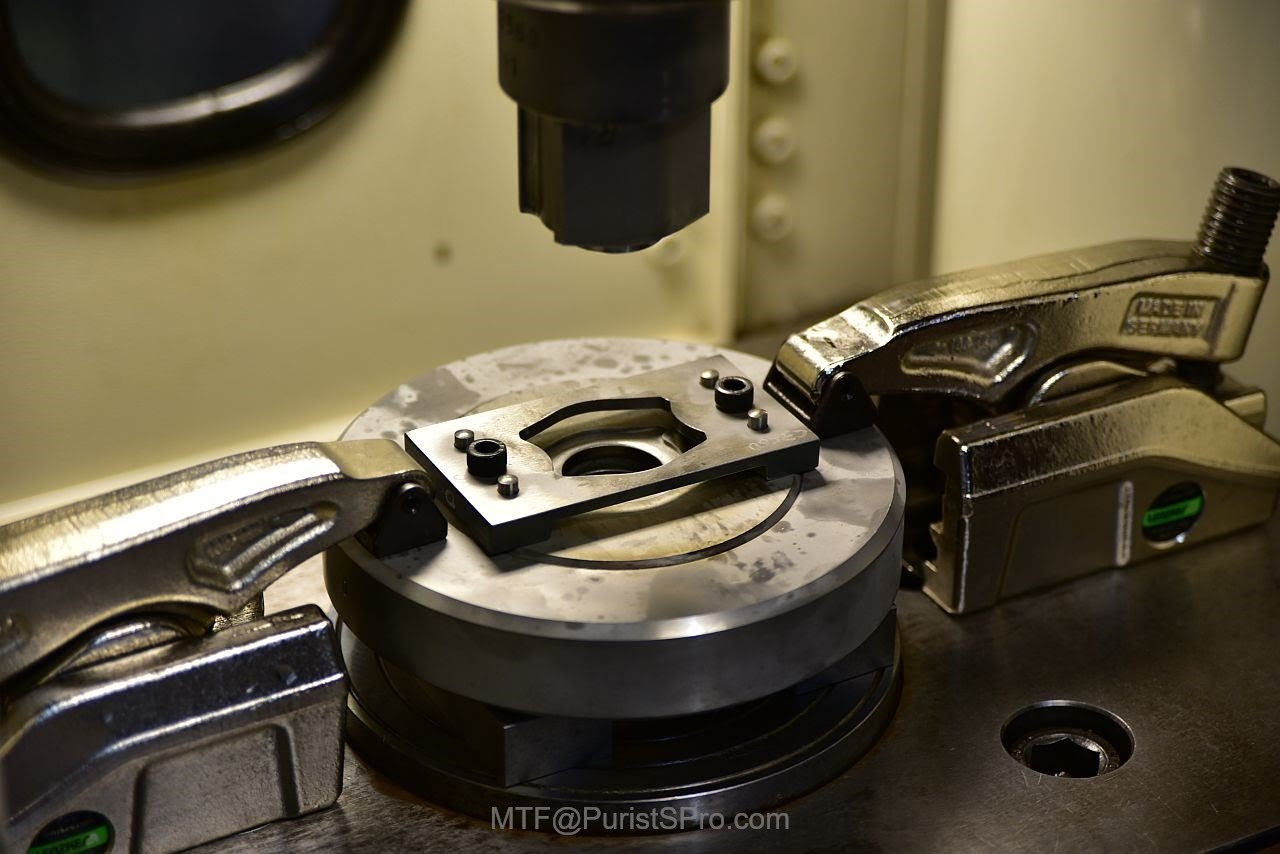 Metal stamping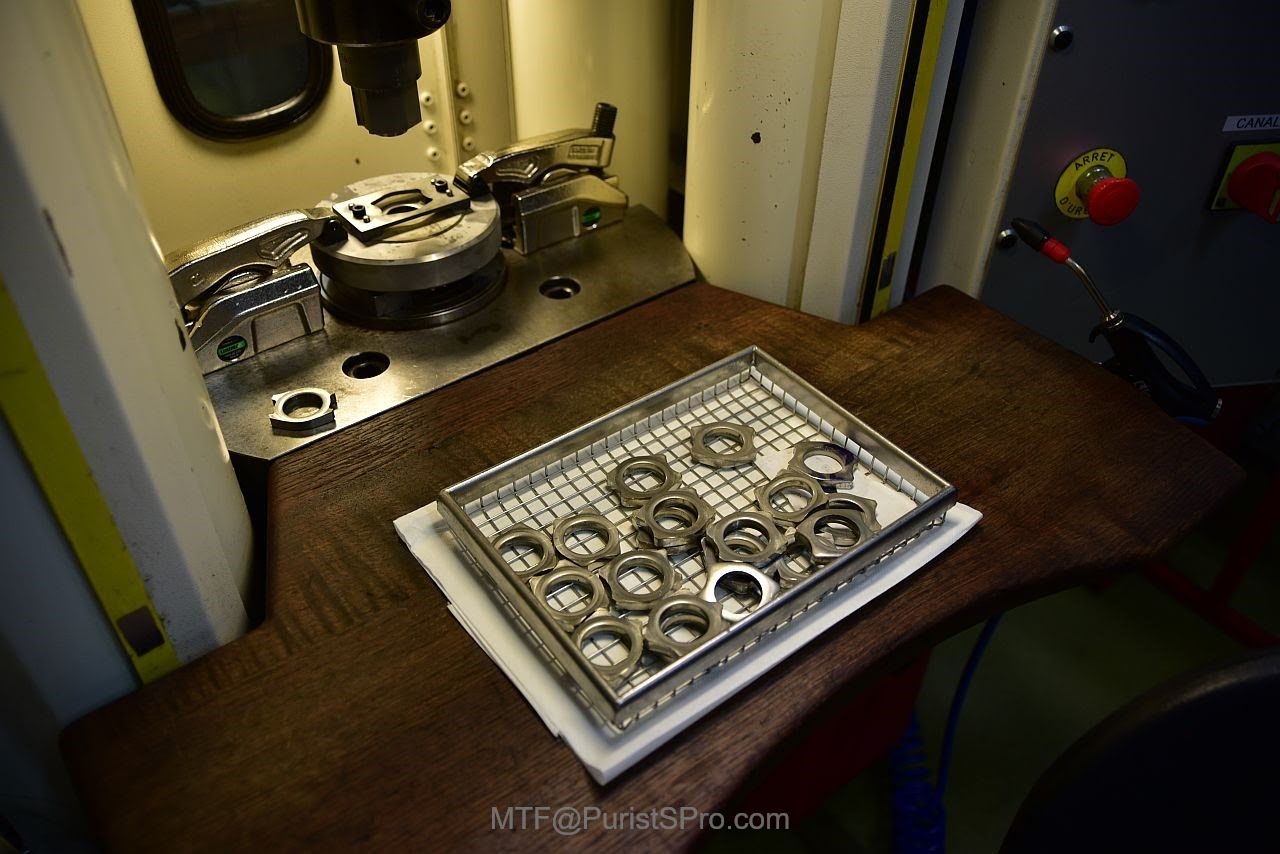 Cases Stamped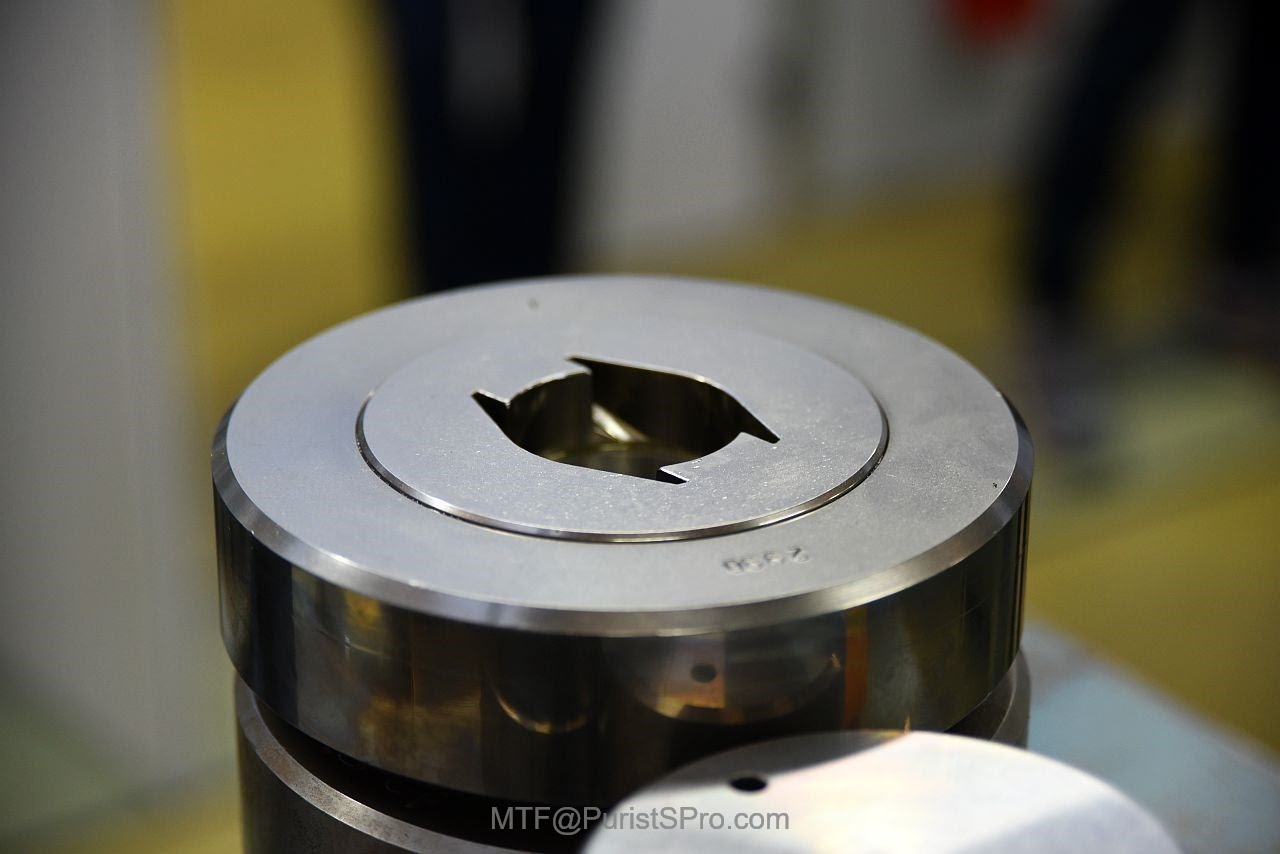 Case Die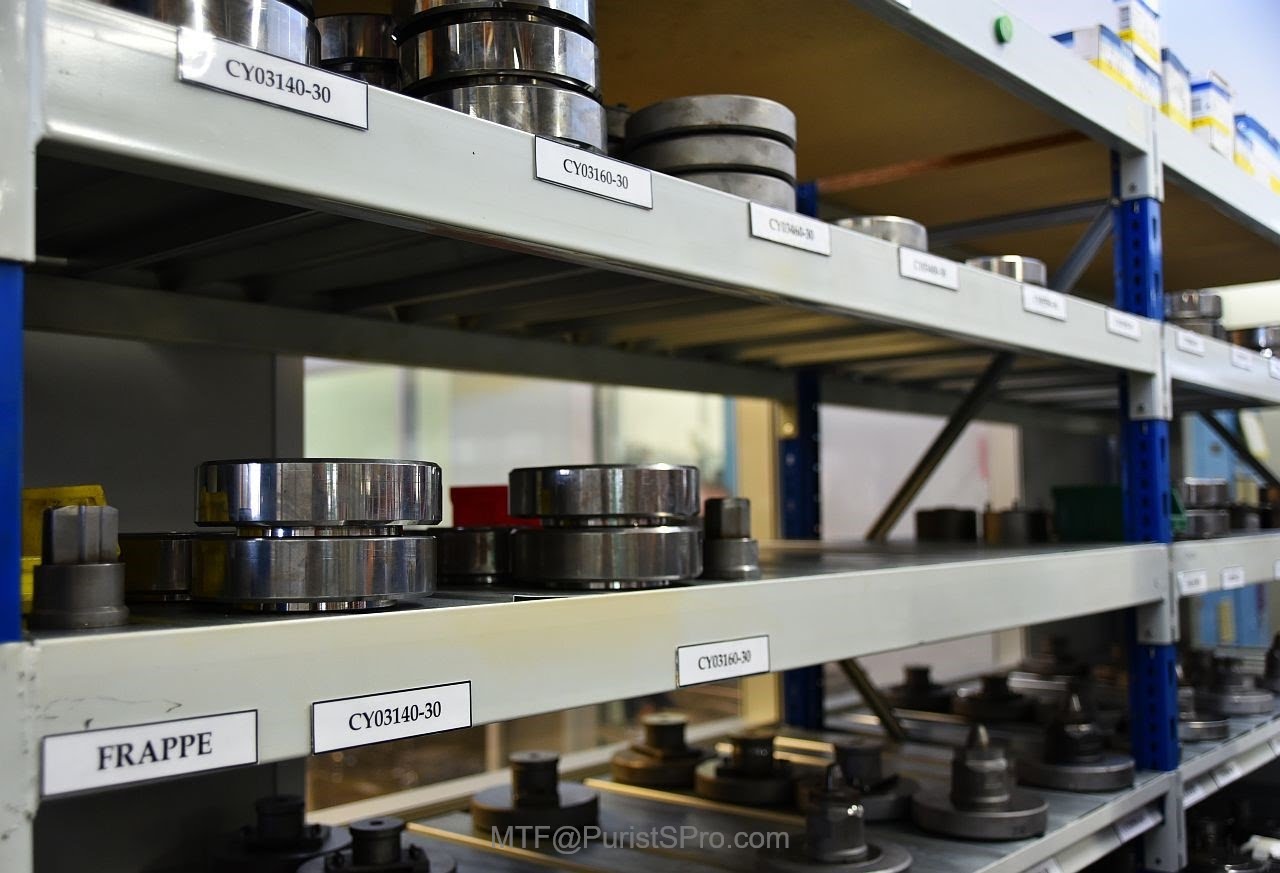 Stock dies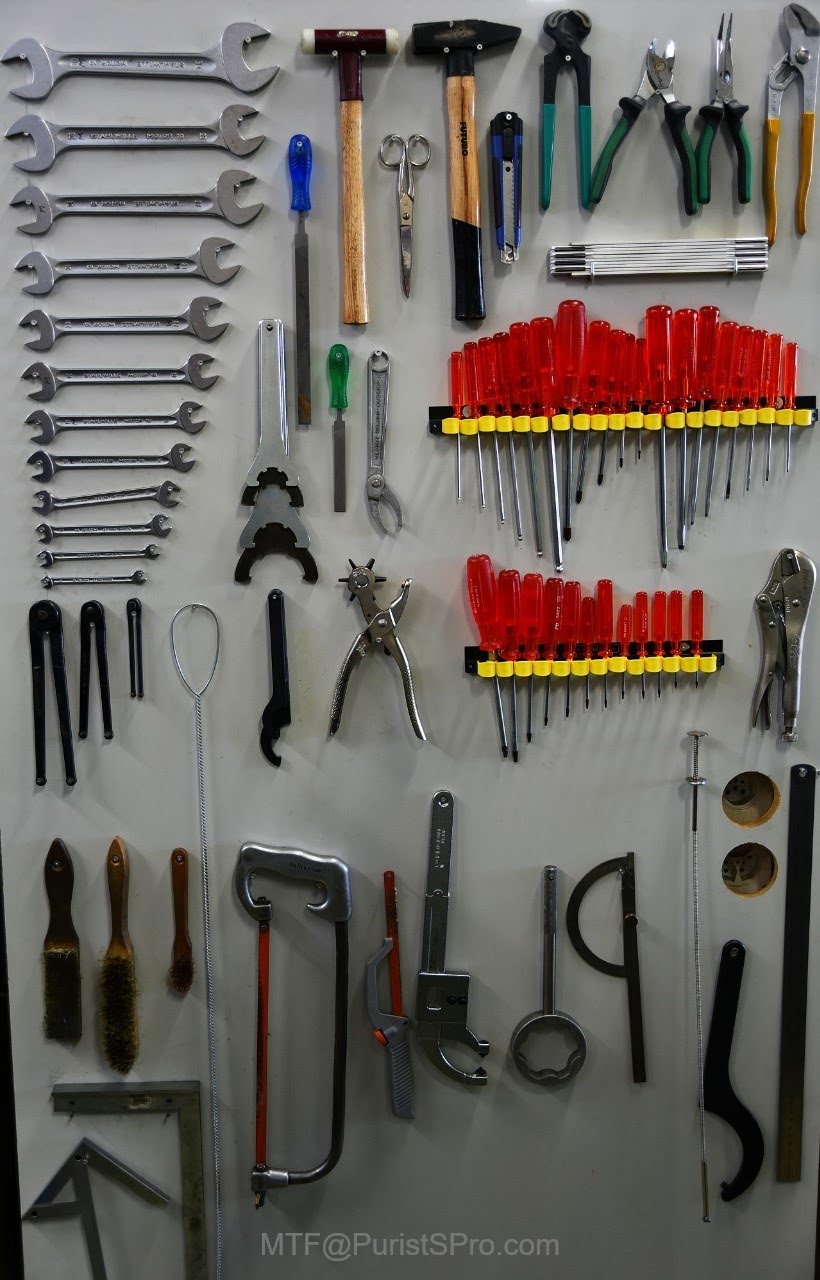 Tools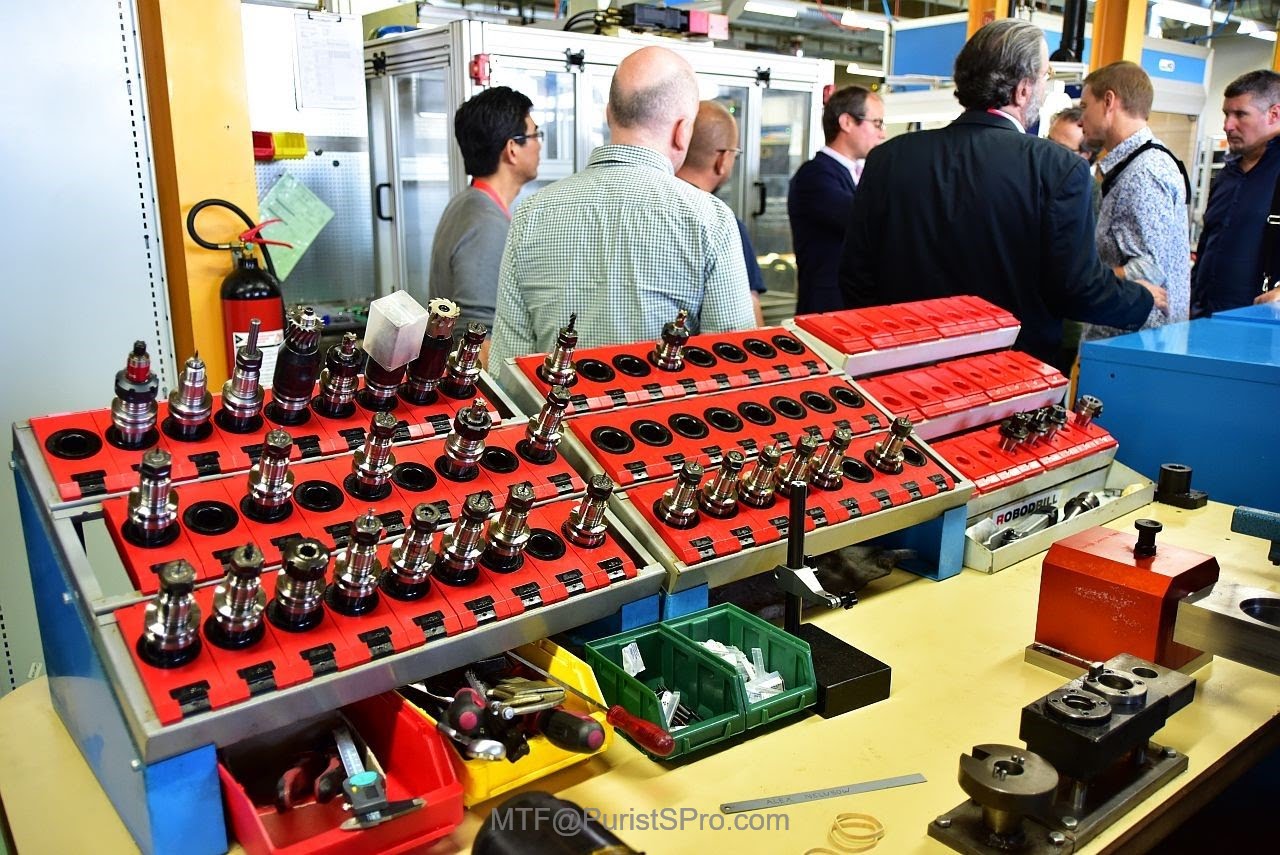 Tools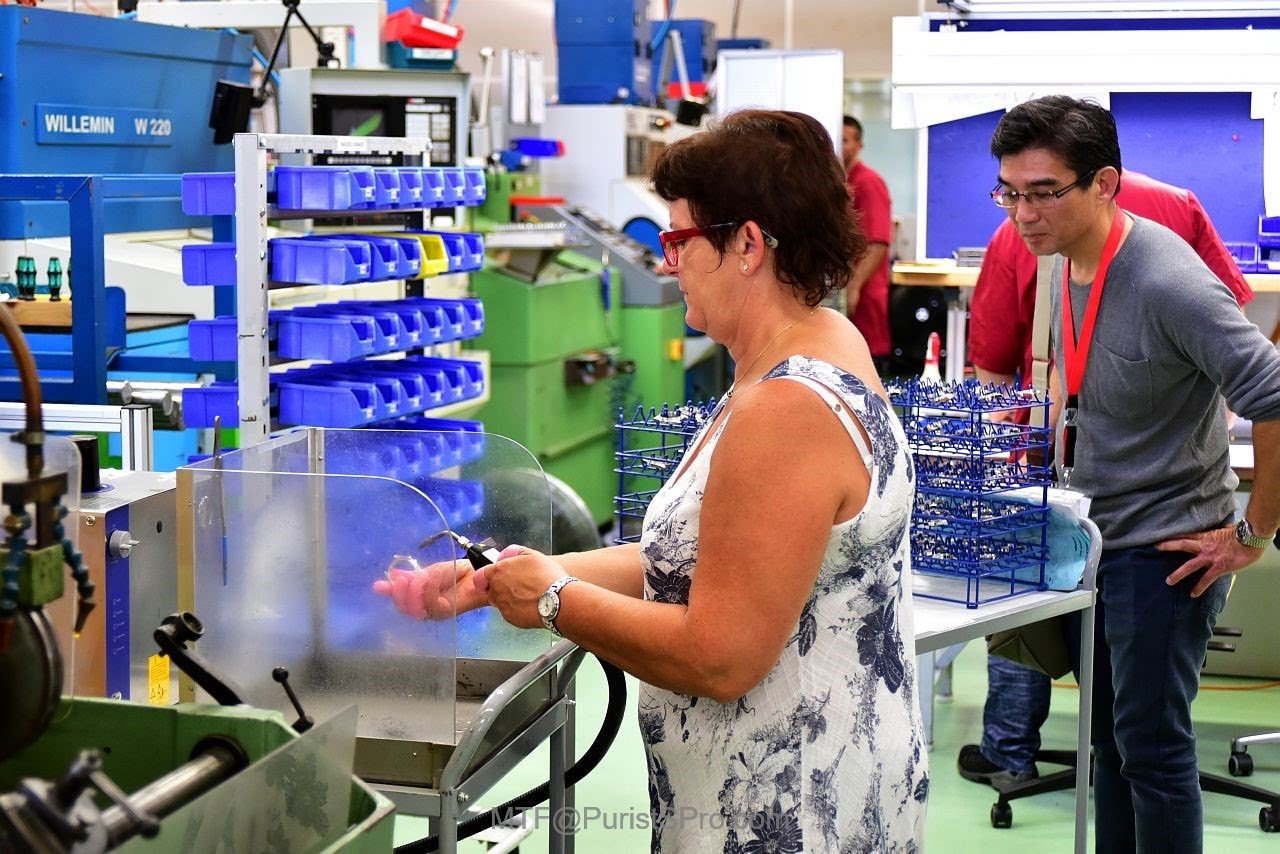 Cleaning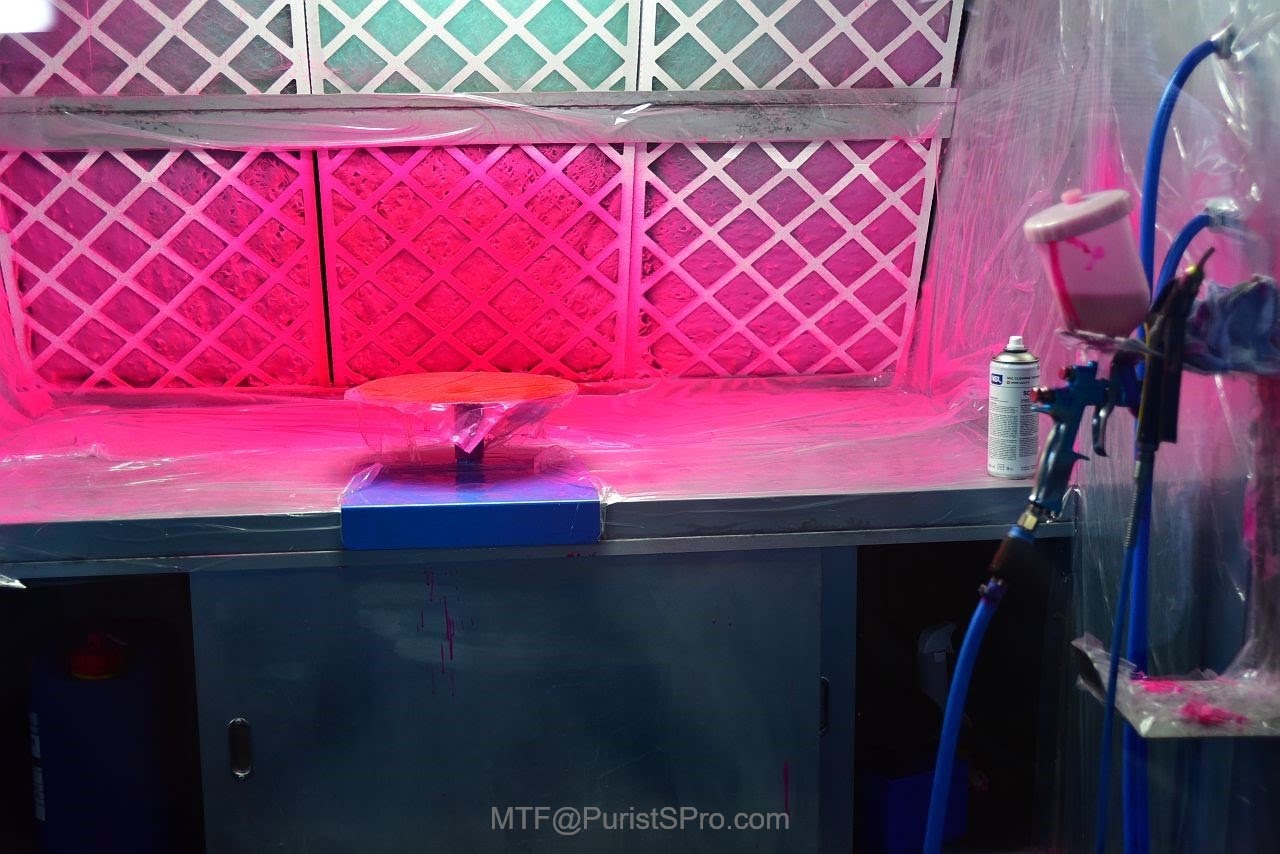 Varnish Booth
The components are painted with coloured varnish to distinguish areas to be ground and polished with different finishes.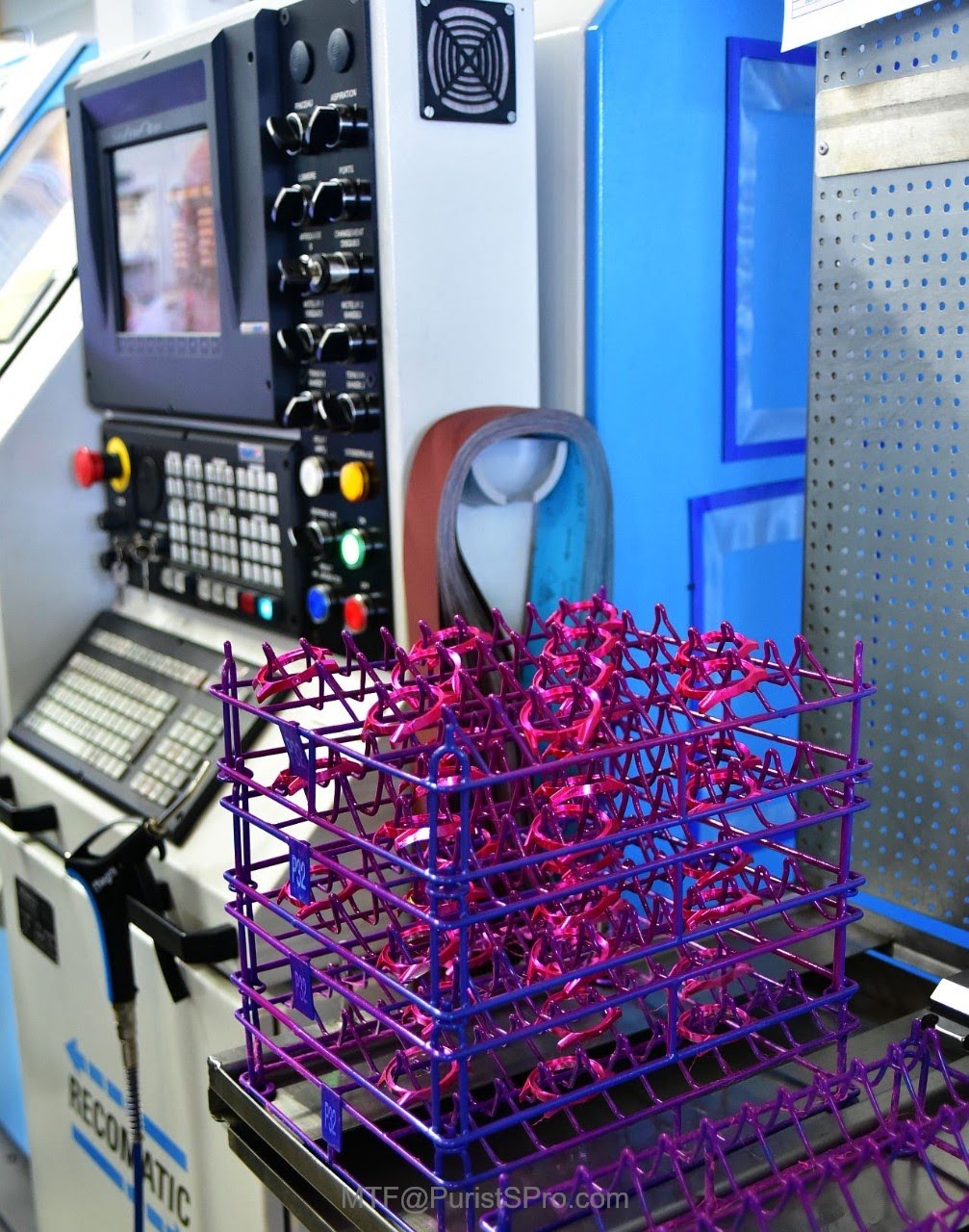 De-burring and Lapping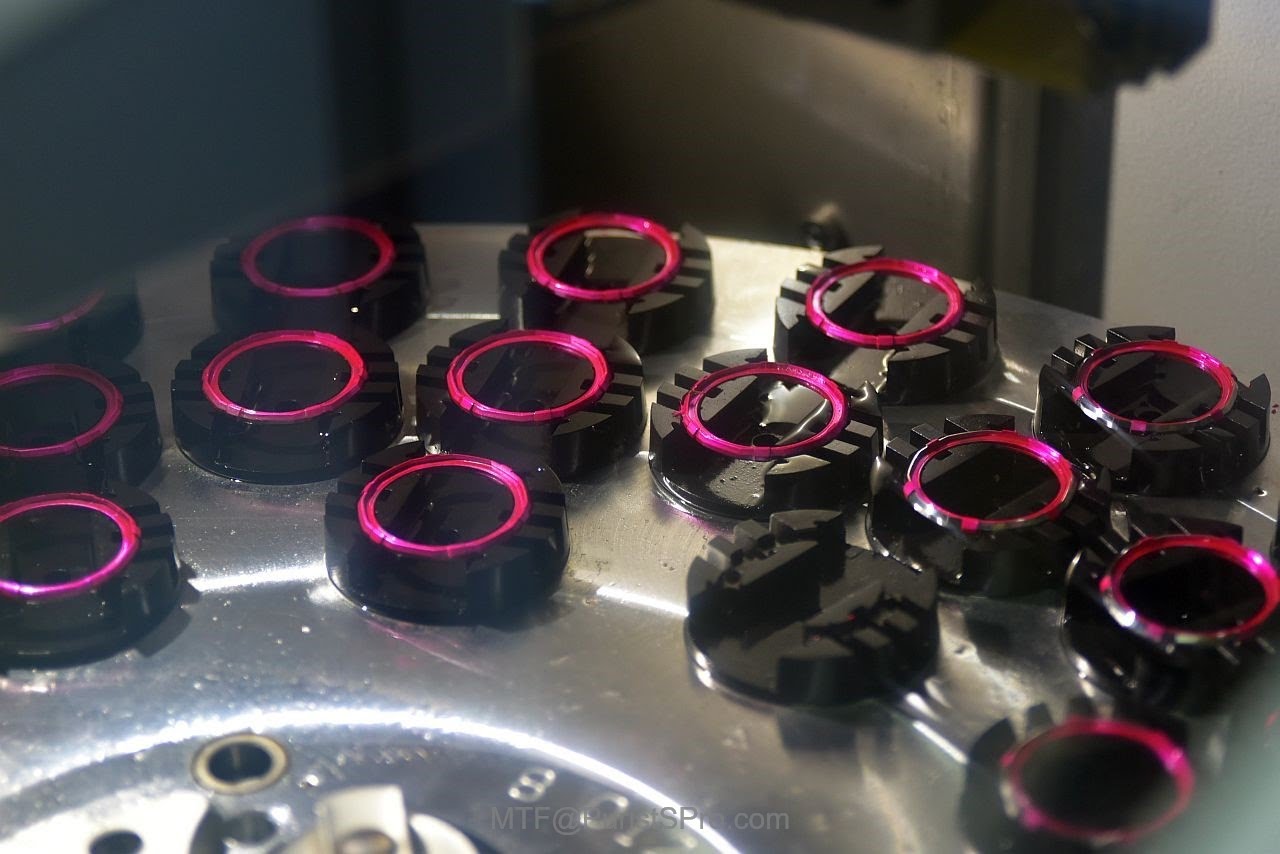 Lapping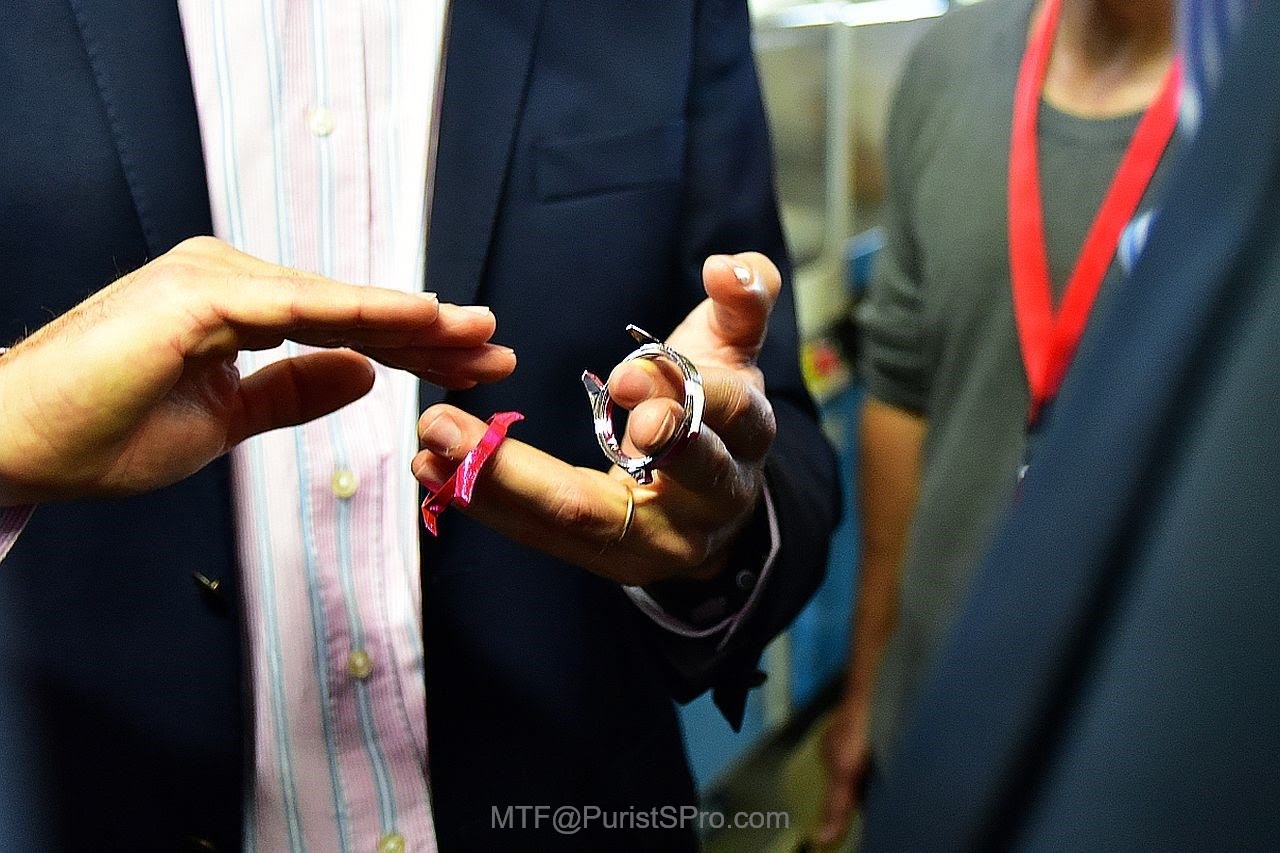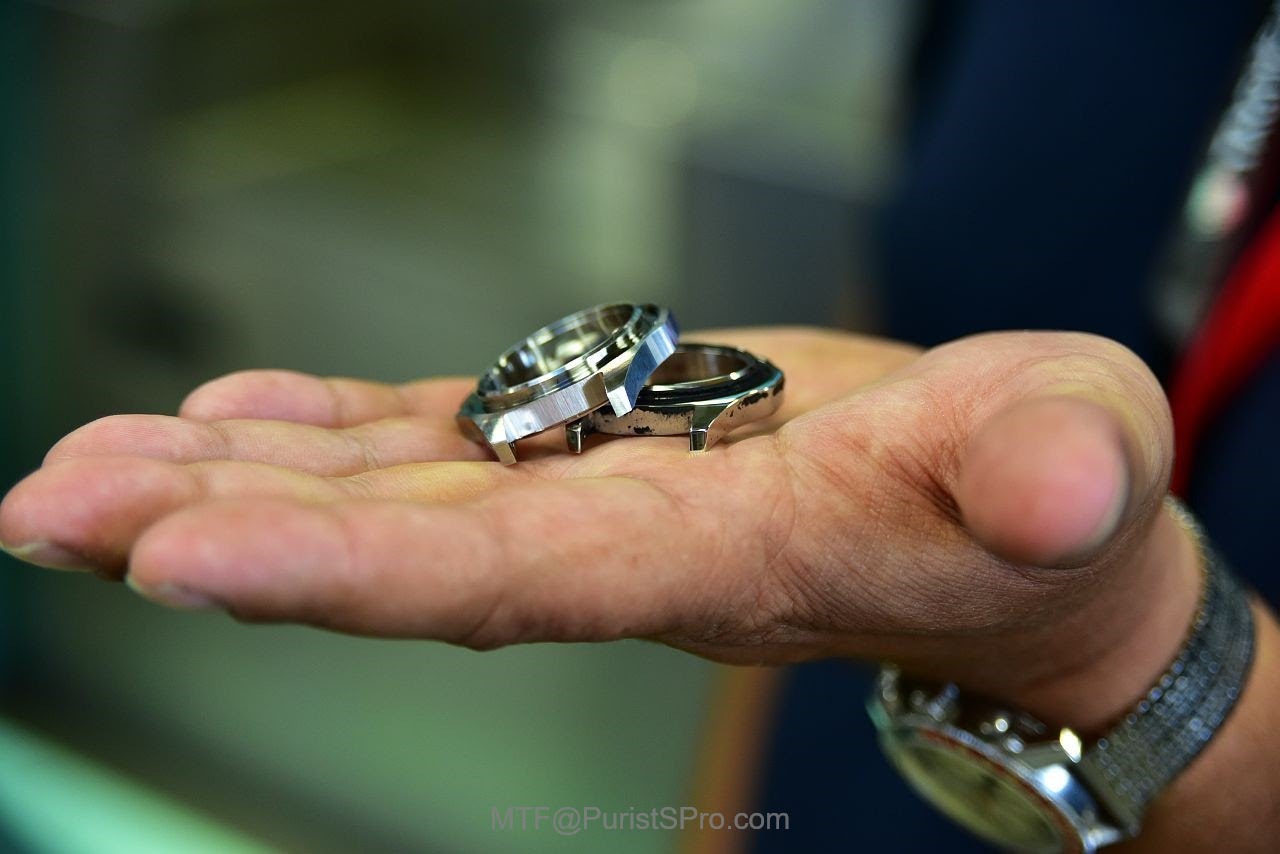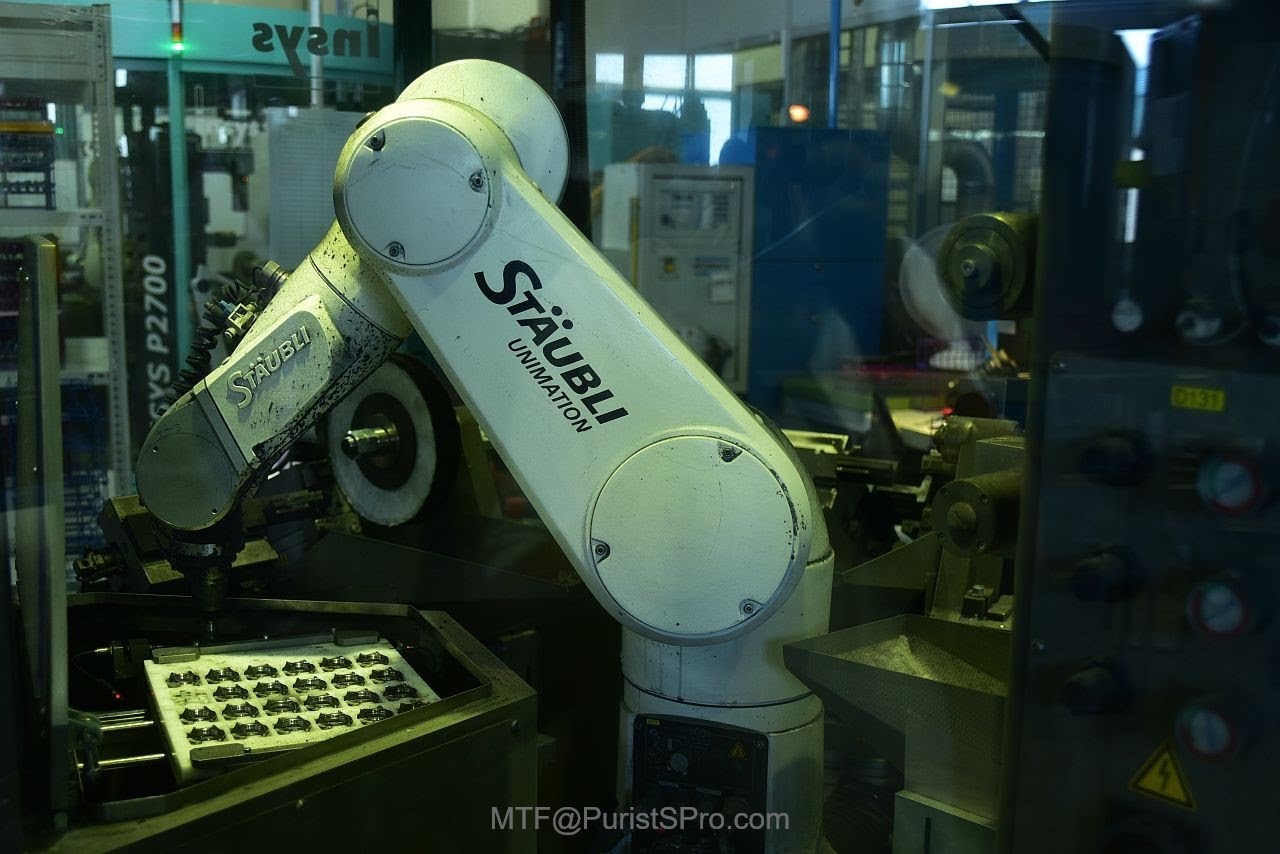 Polishing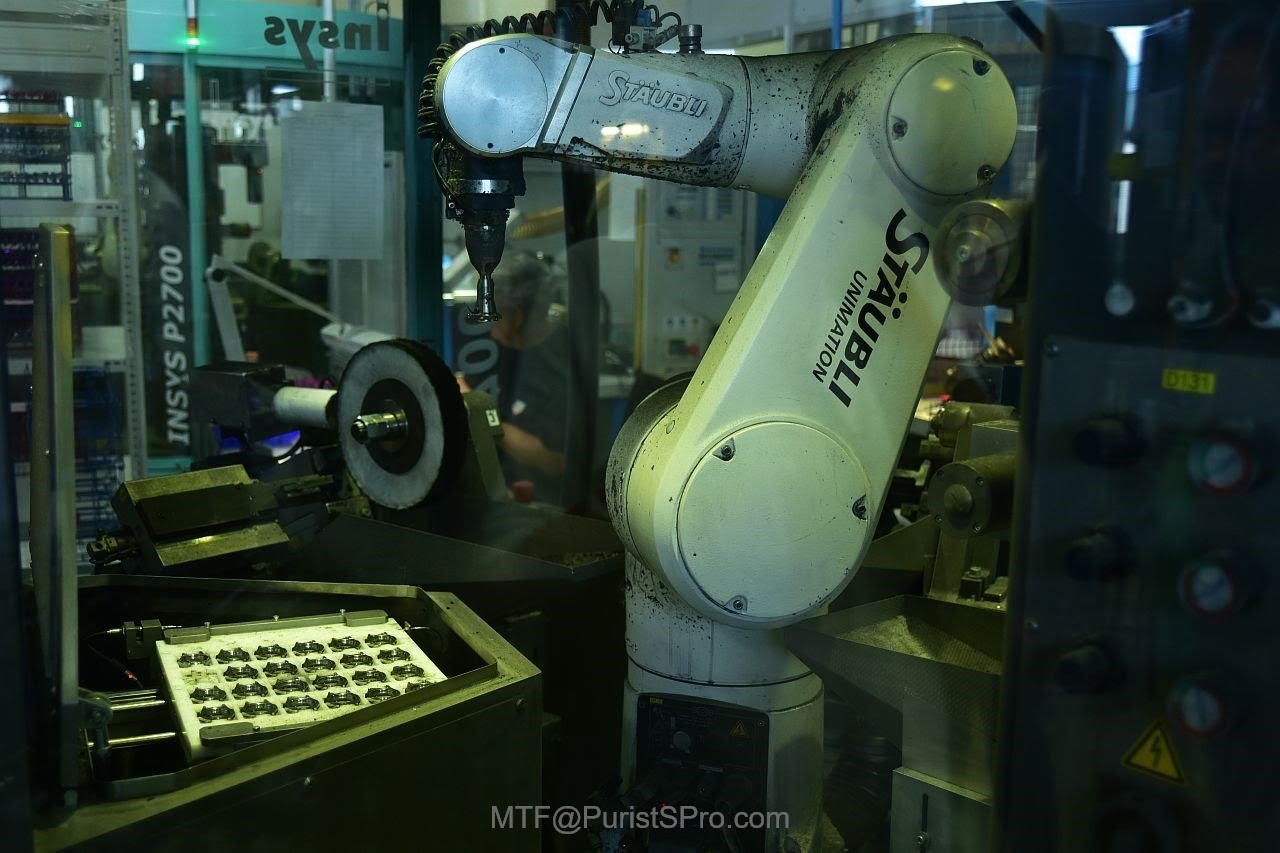 Polishing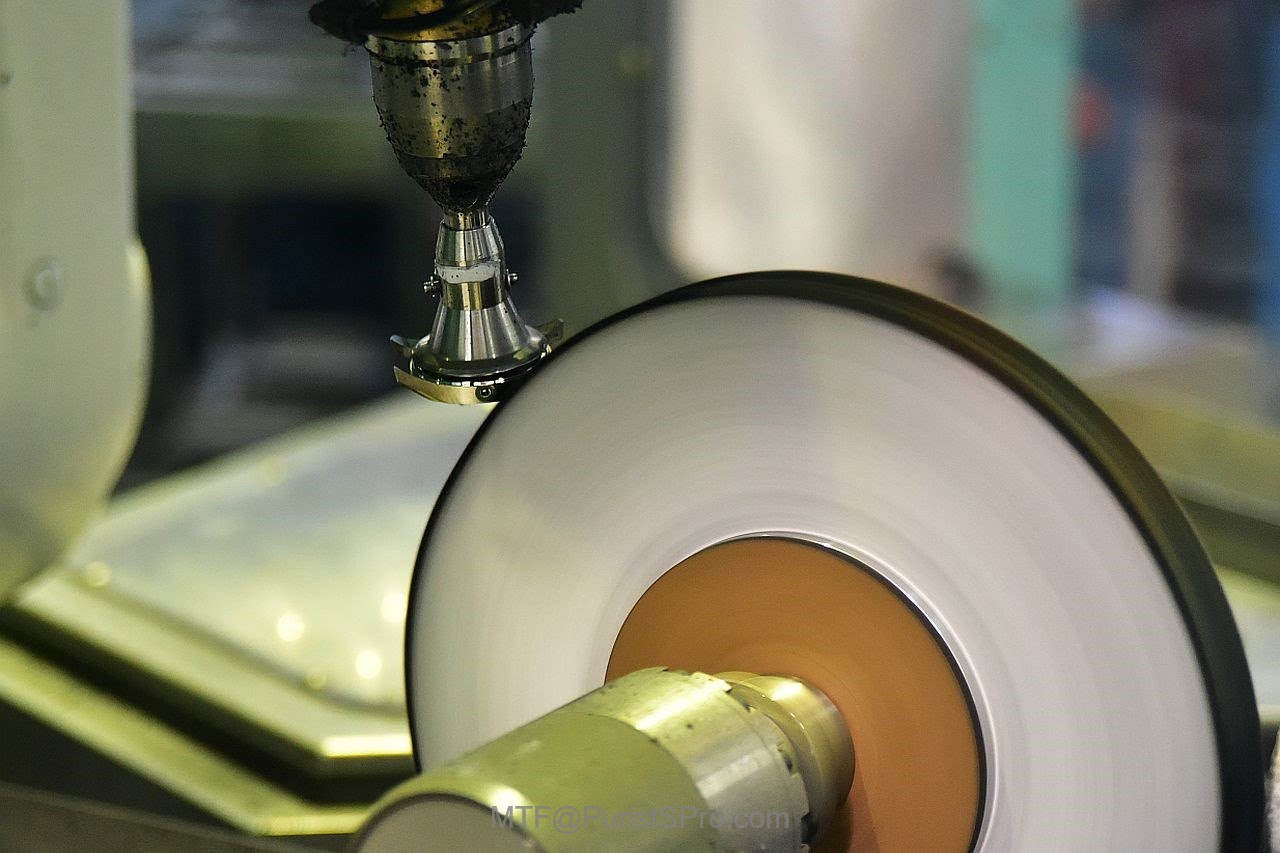 Polishing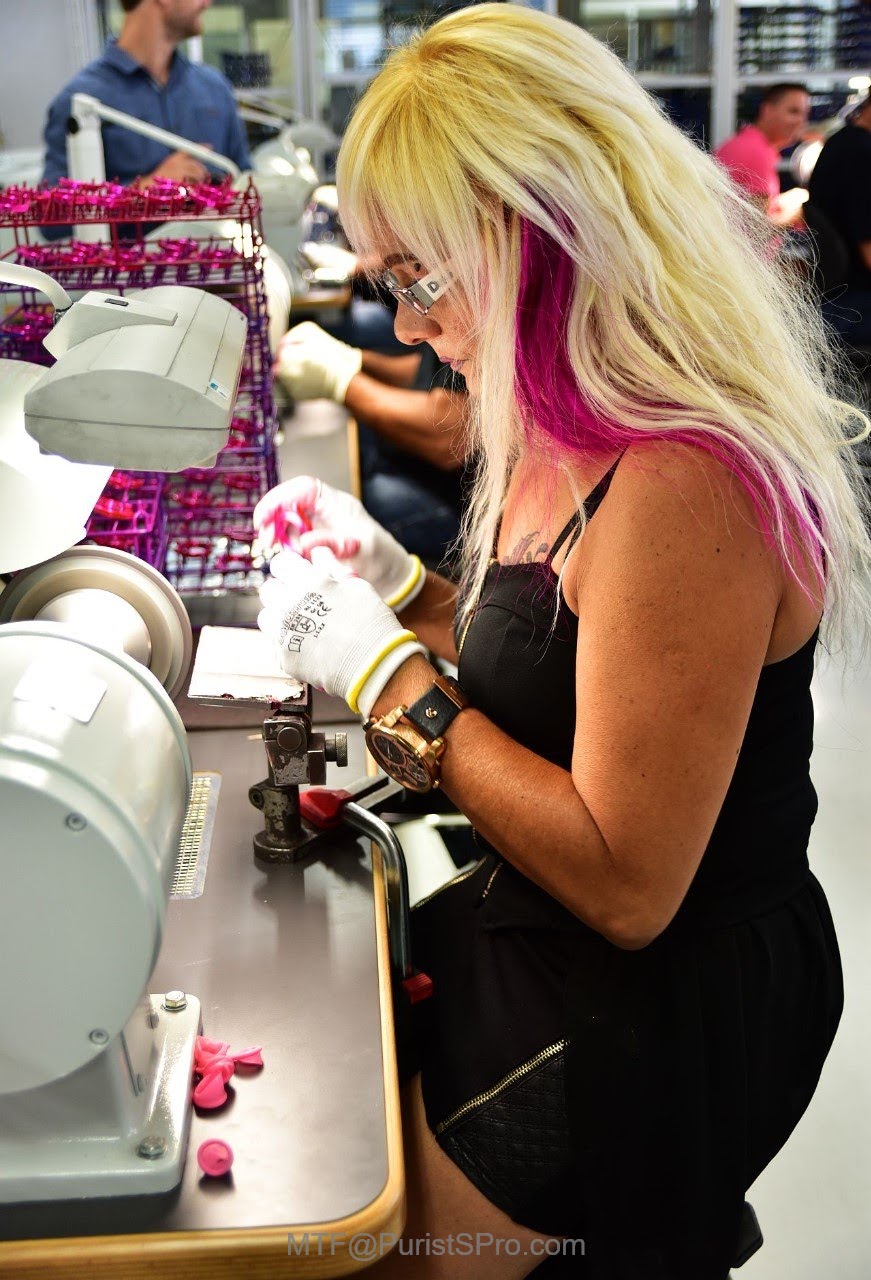 Finishing
You never know what to expect in Swiss factories.

This is one of the biggest watches that I have seen.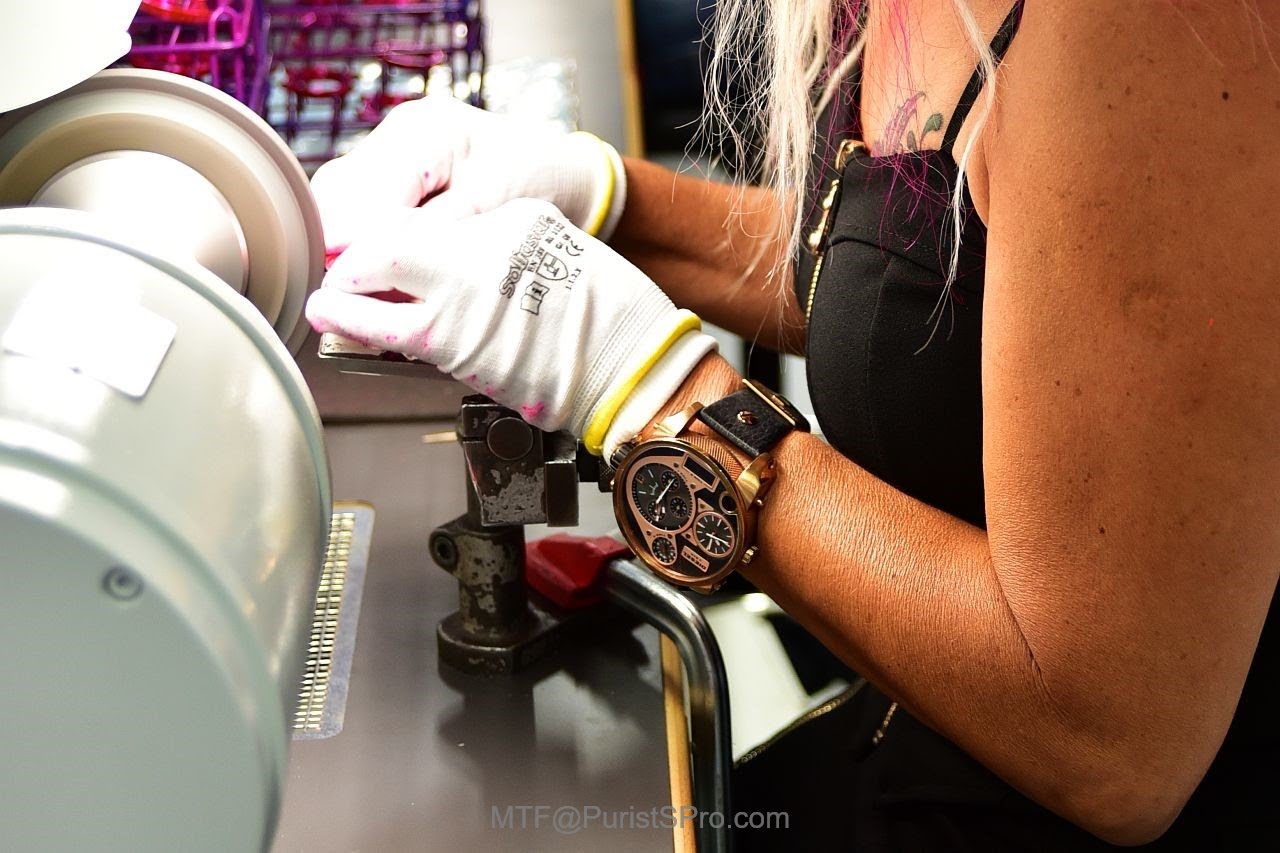 Big Watch
Cornol factory assembles water resistant, whole cases with pushers, crowns and crystal, which are supplied ready for final movement assembly.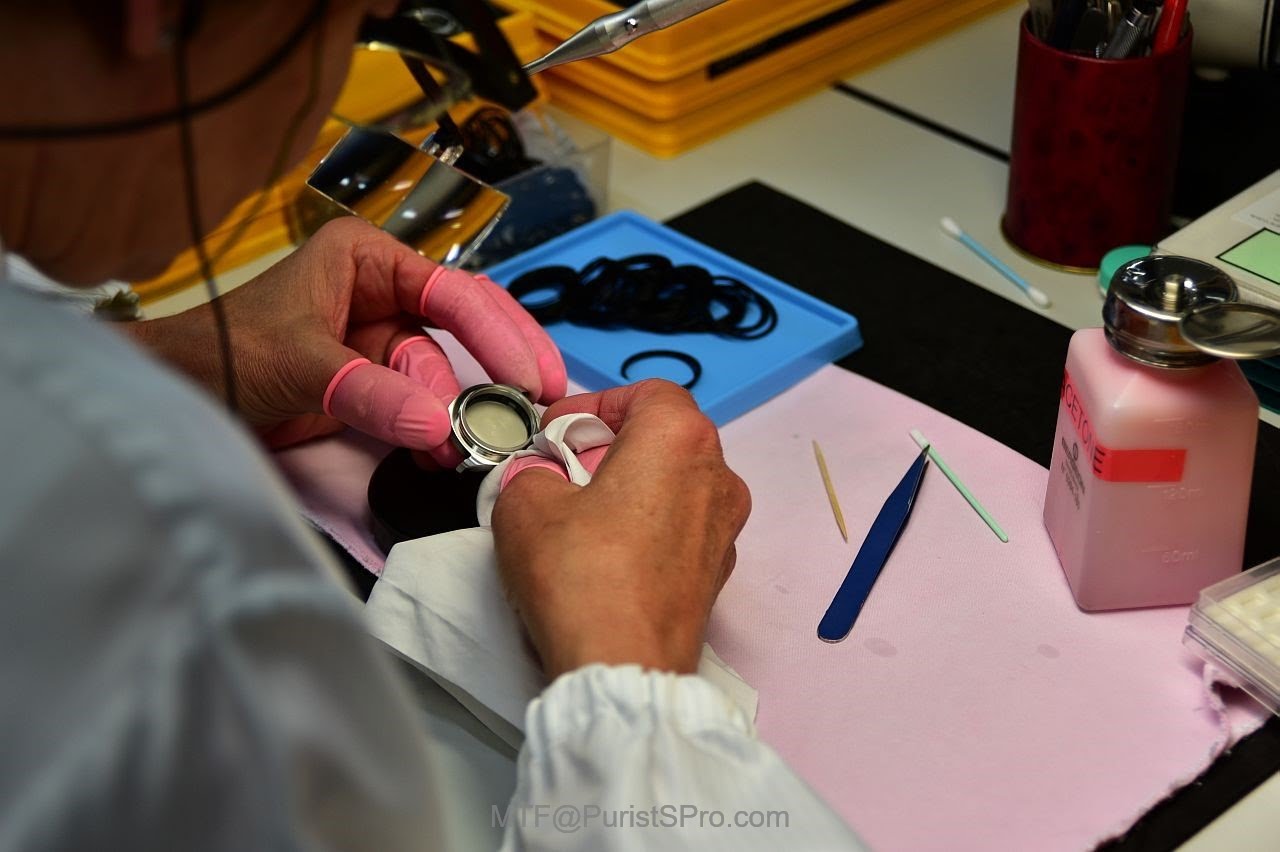 Case Assembly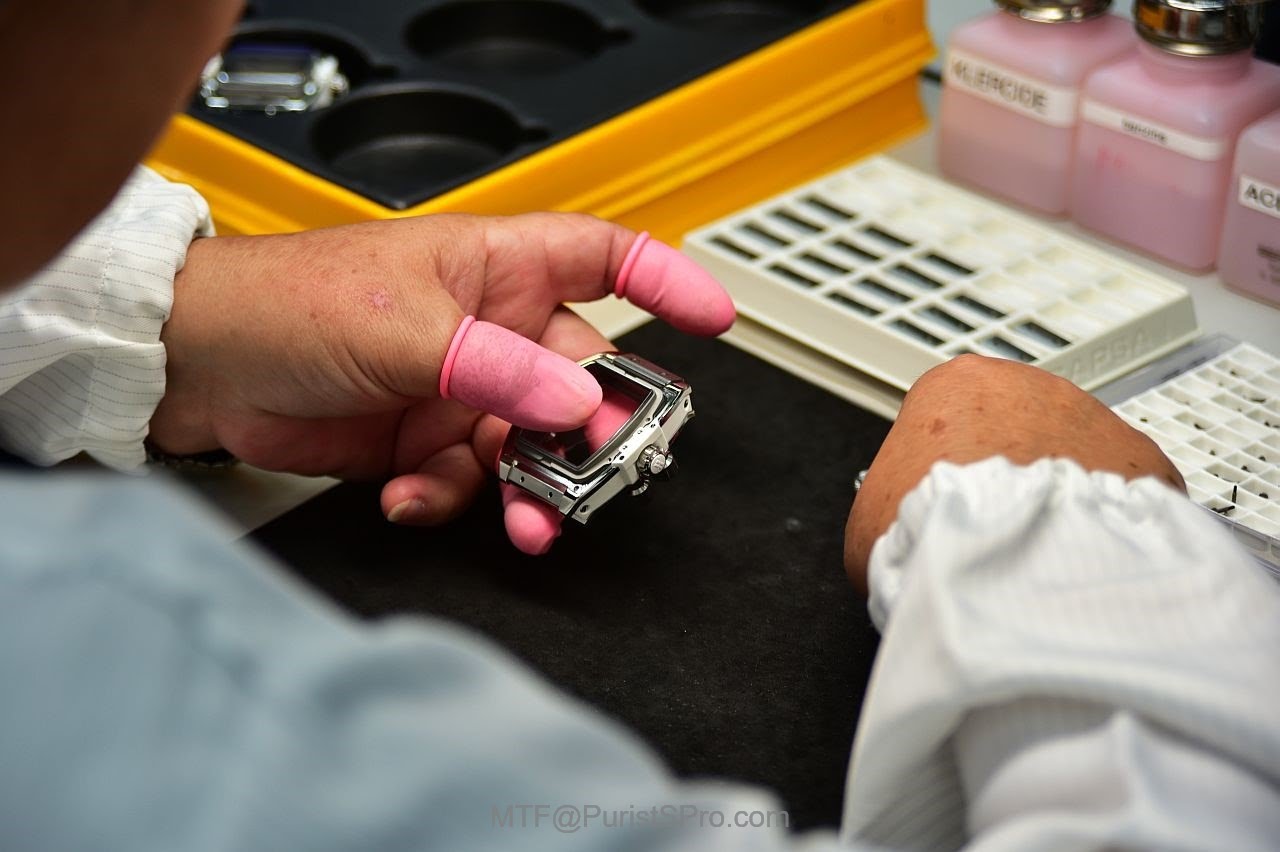 3rd party Customer casing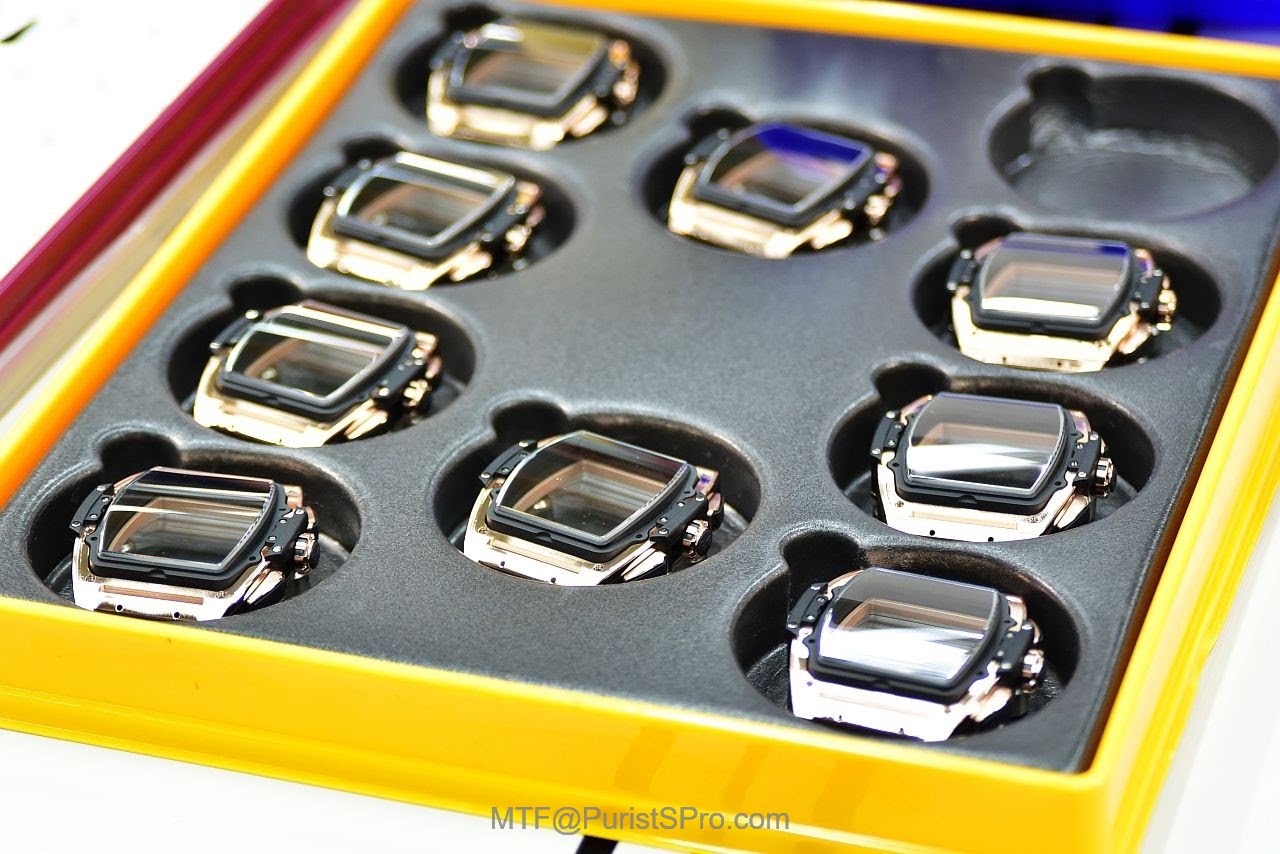 3rd party Customer Cases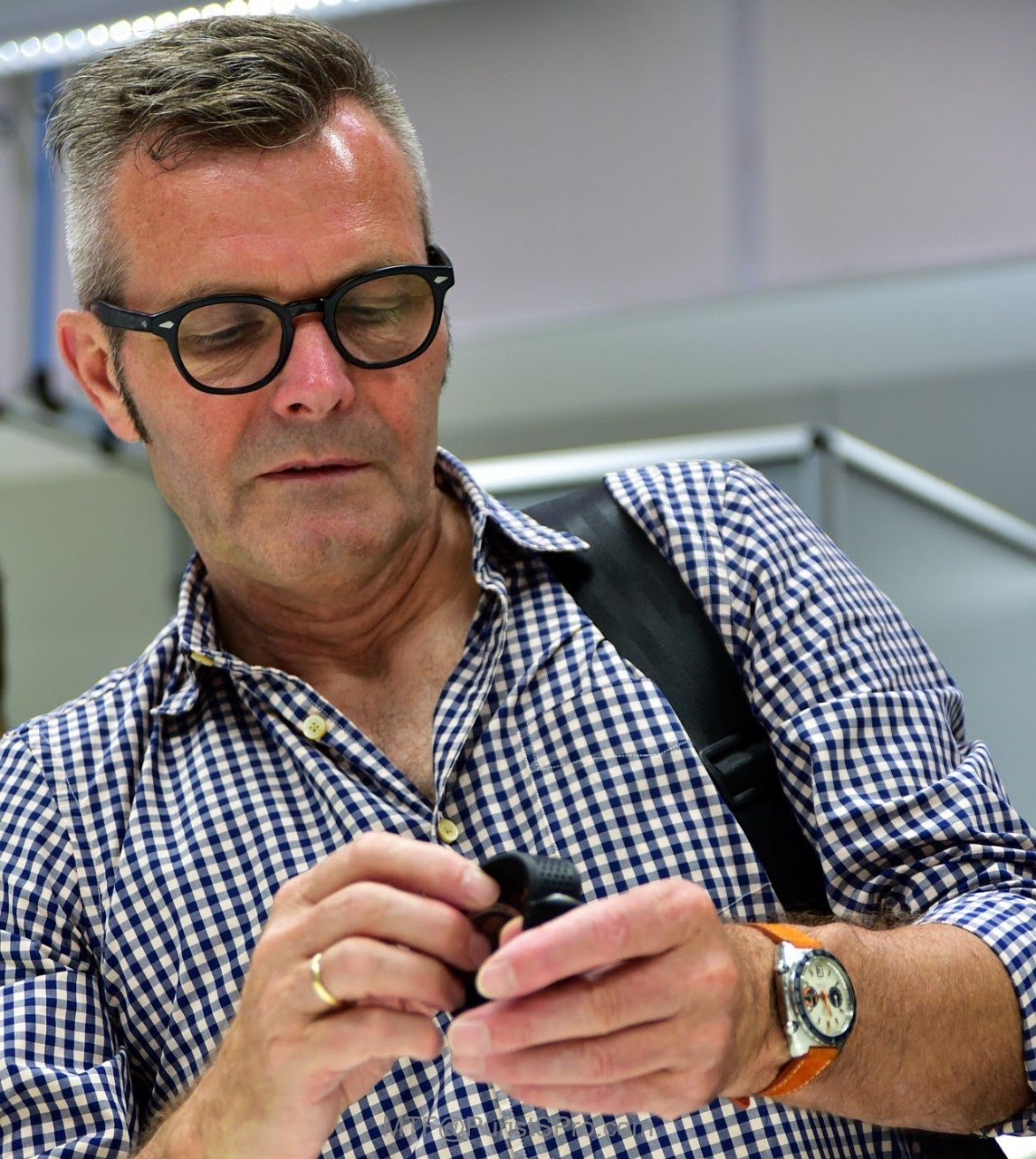 Colllector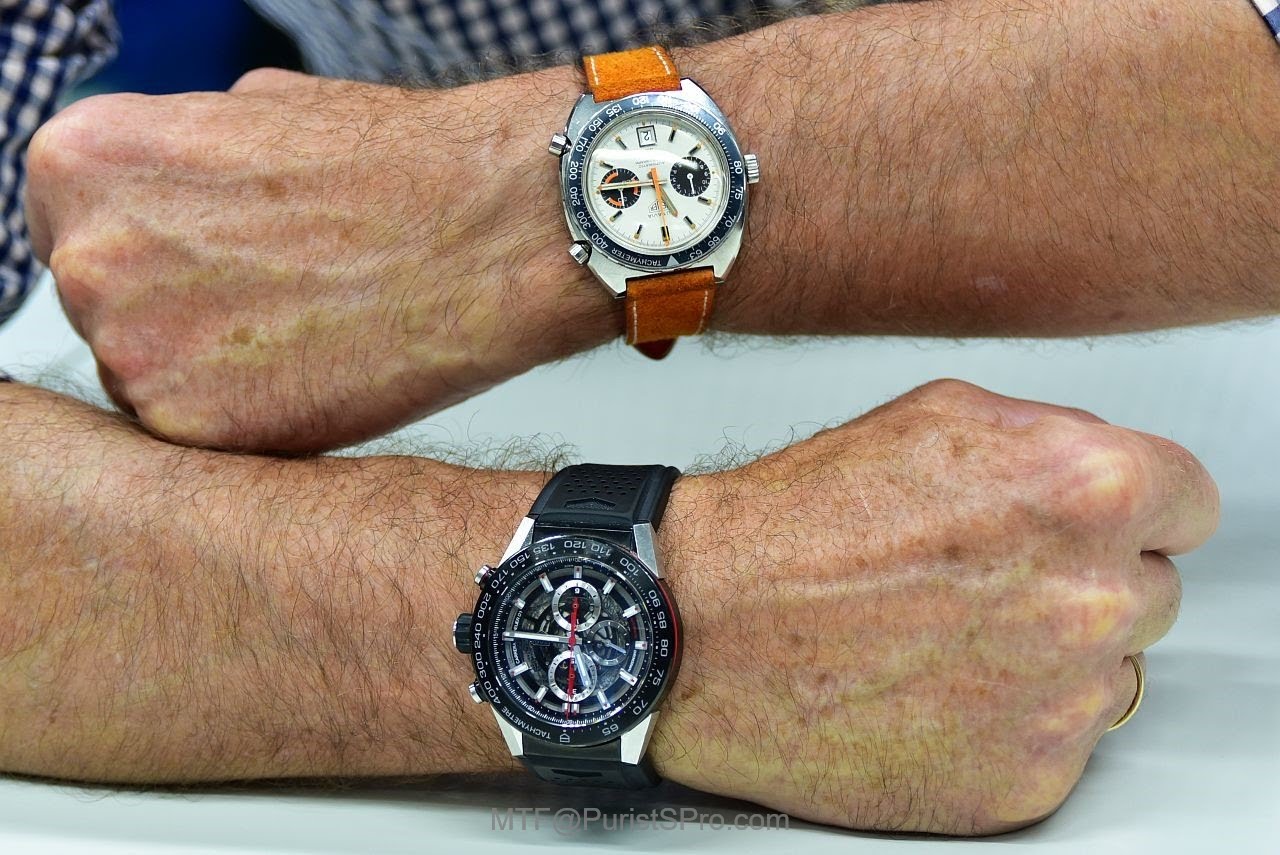 Vintage vs Modern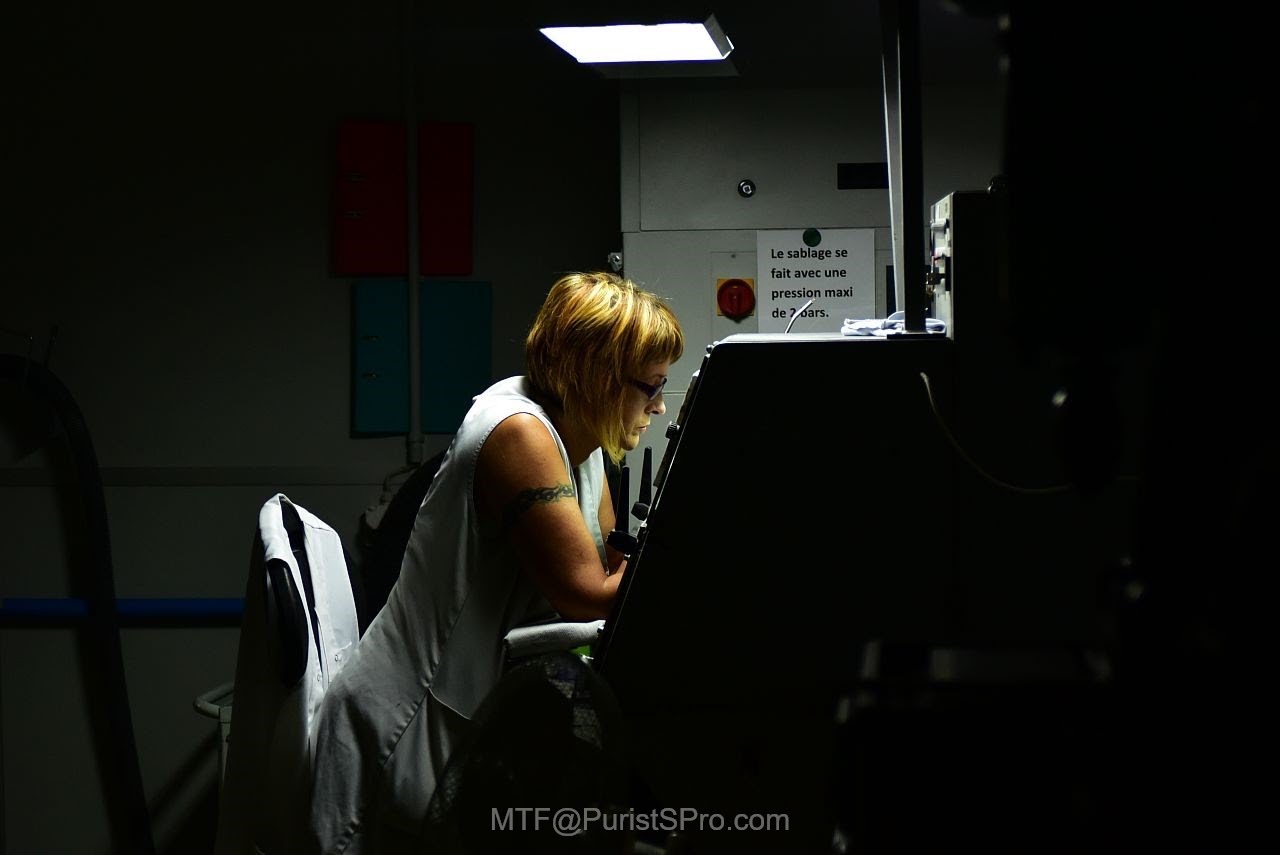 Quality is a Lonely Job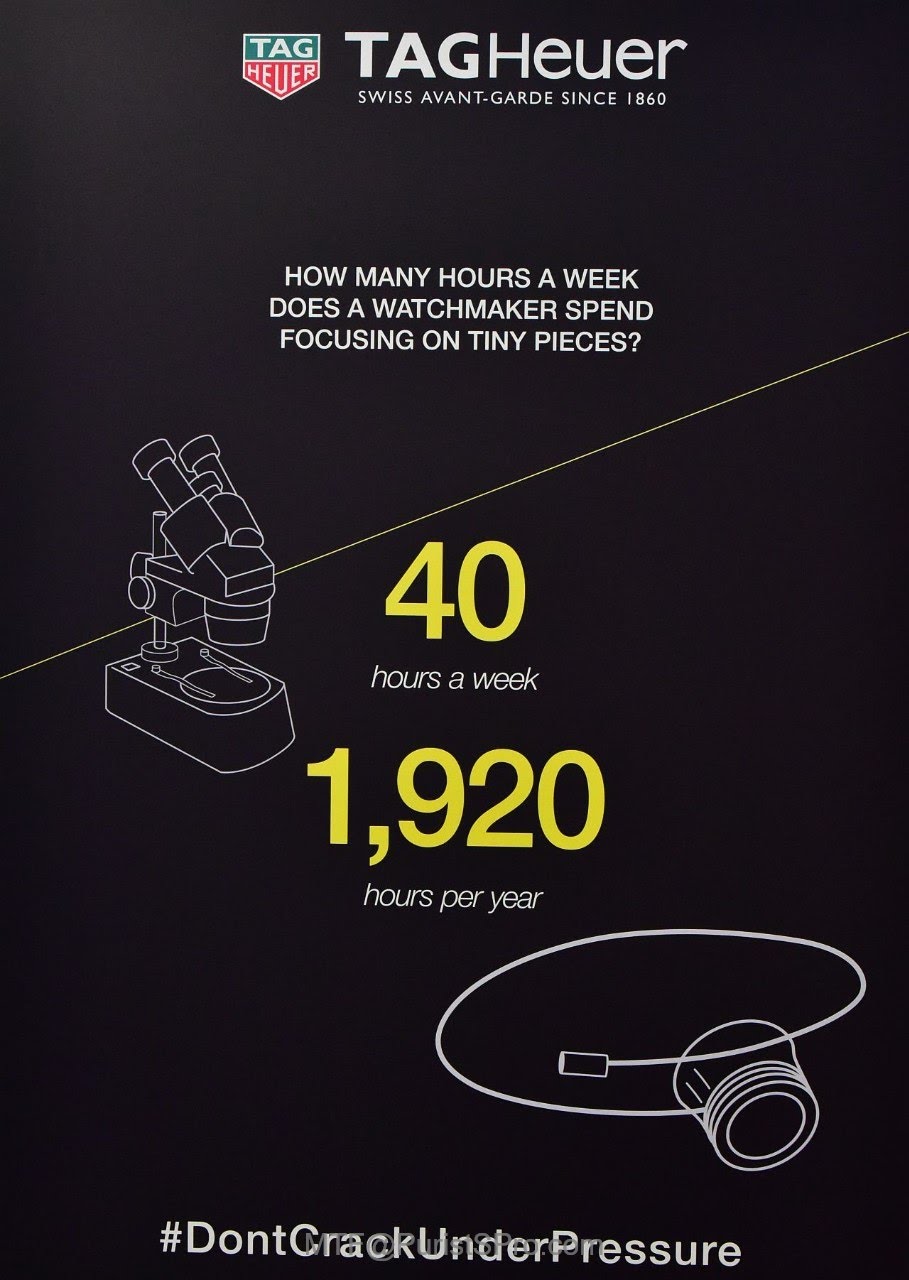 Chevenez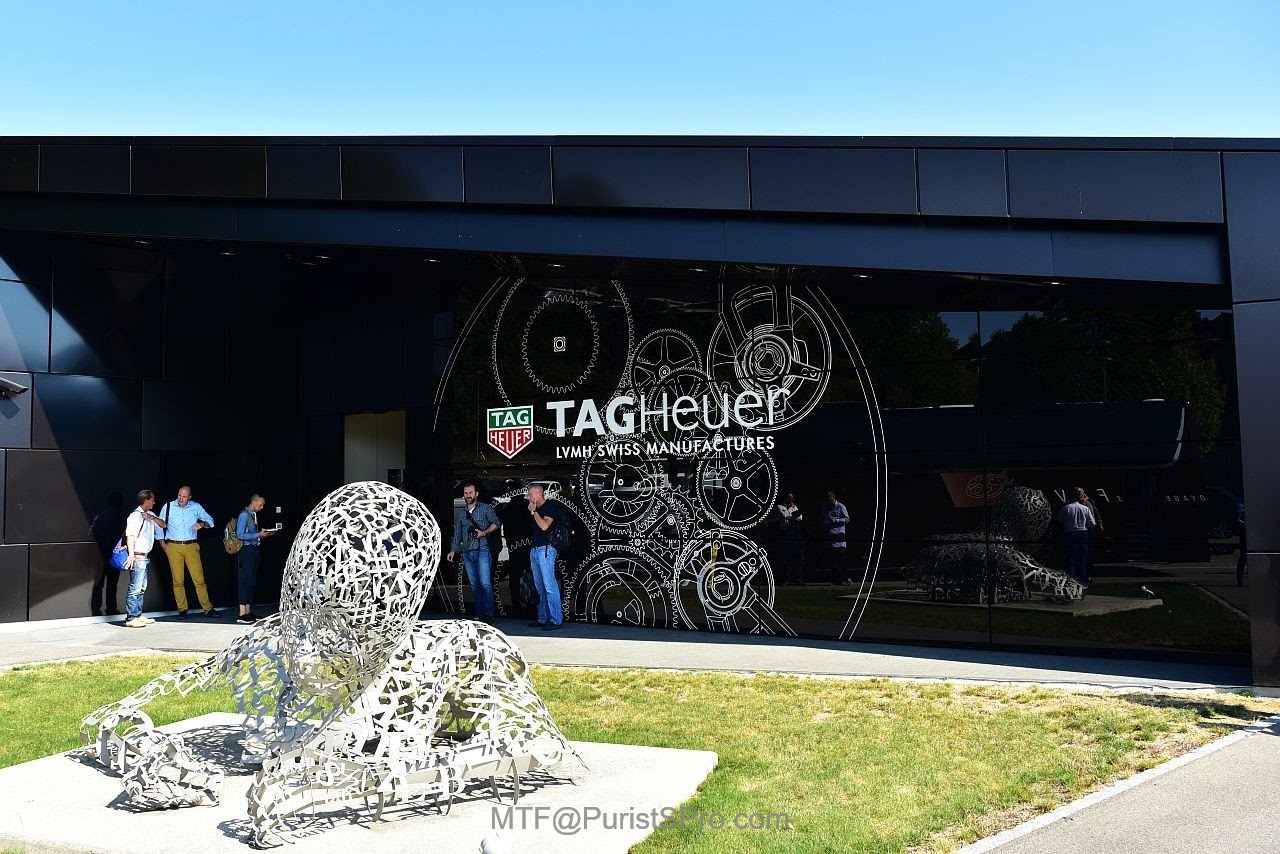 TAG Heuer Chevenez site
TAG Heuer movements are made in Chevenez in a new eco-friendly building.
Metal blanks, bridges and mainplates are manufactured in the facility. The milling machines are getting smaller in footprint and more precise.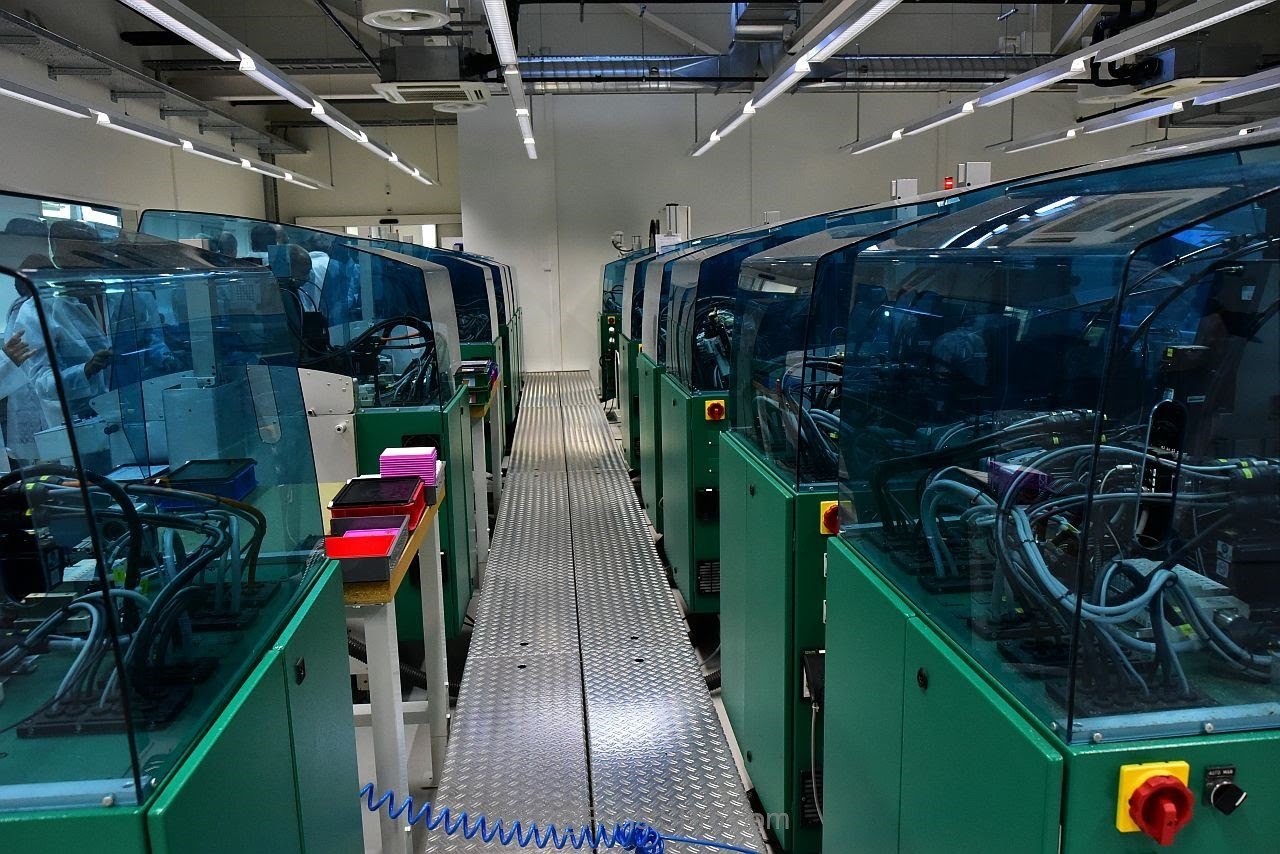 CNC Milling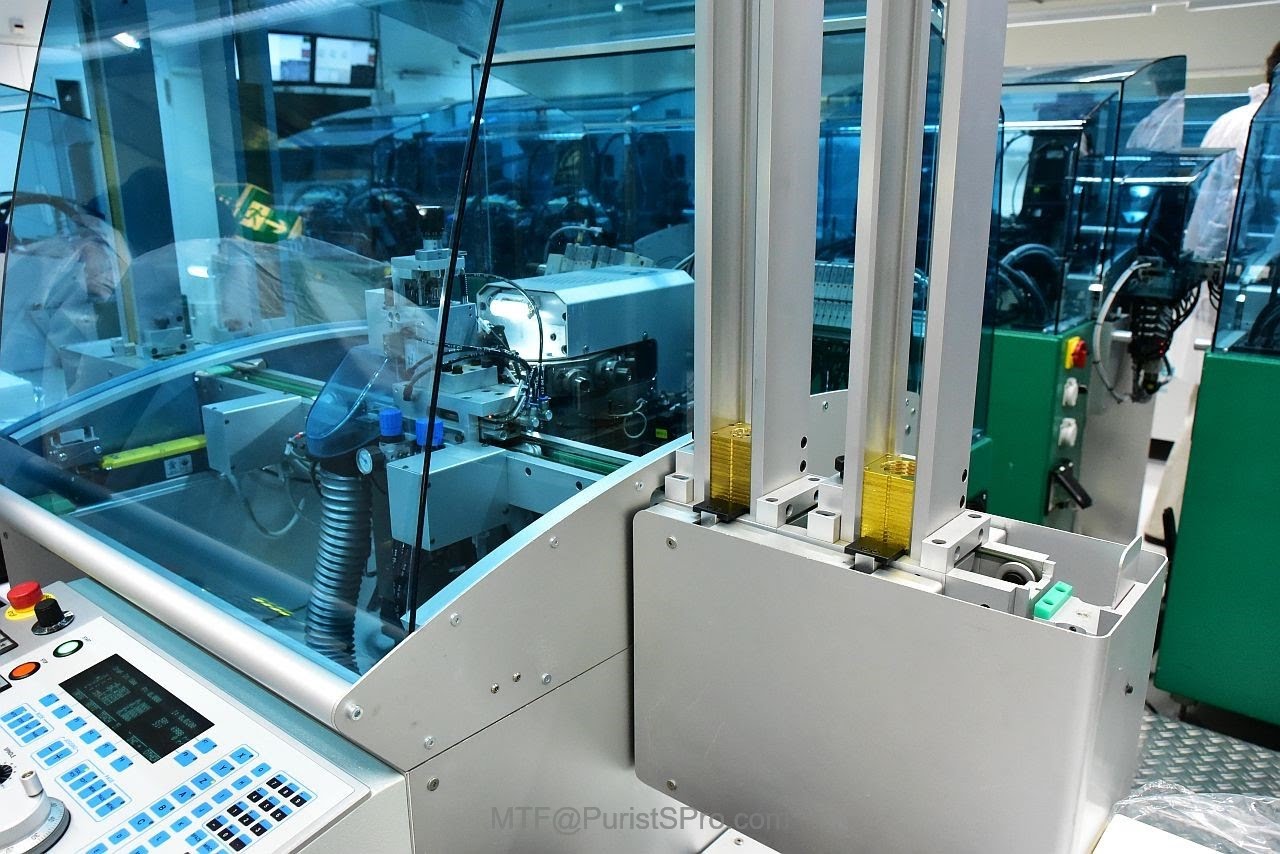 CNC Milling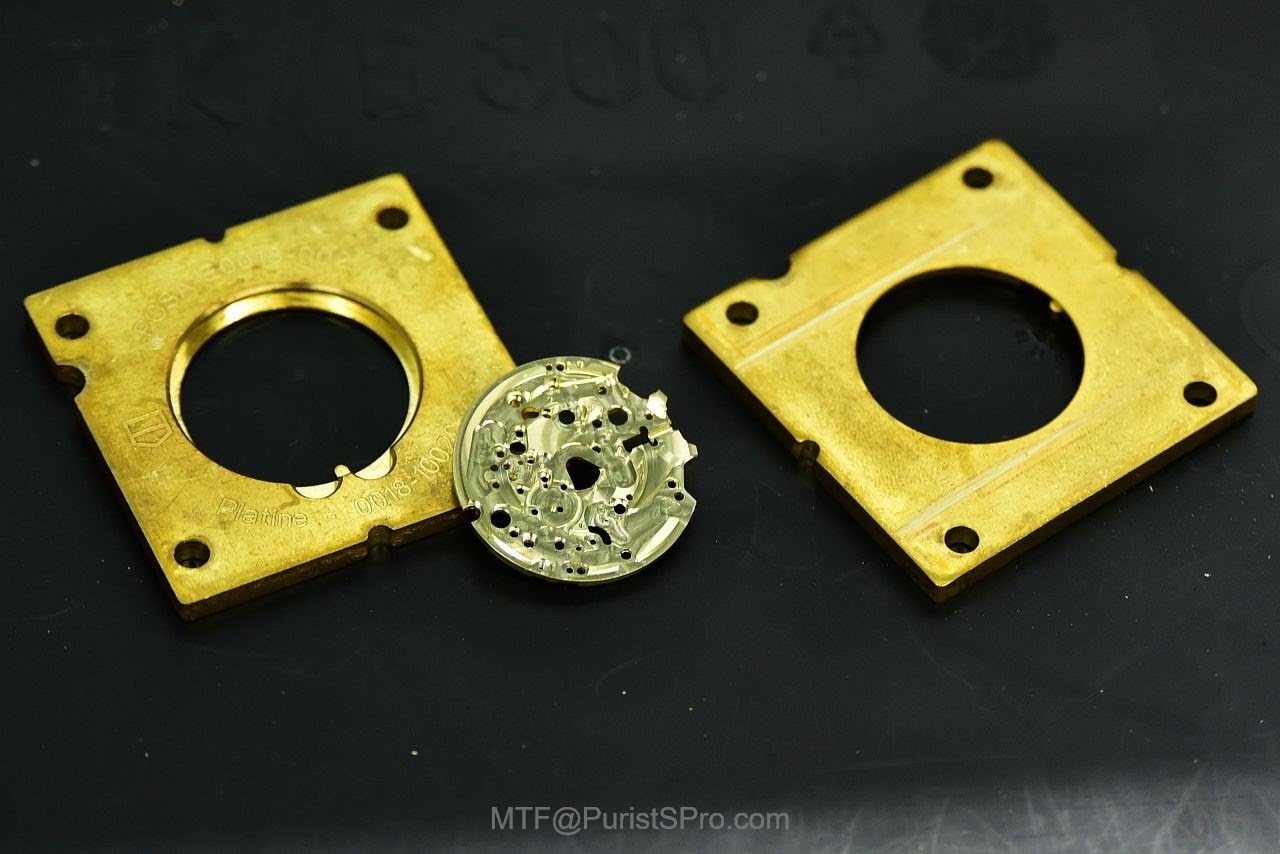 Blanks and Mainplate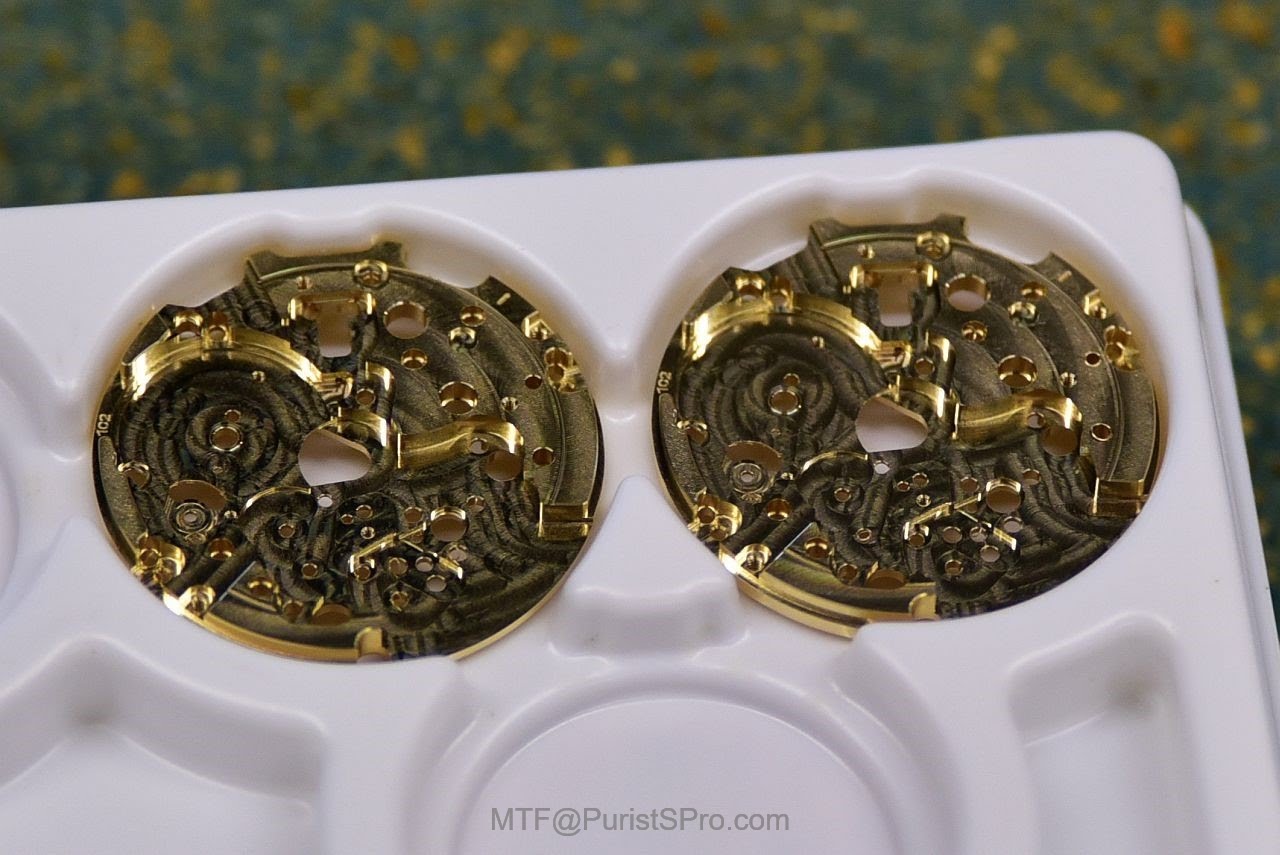 Mainplates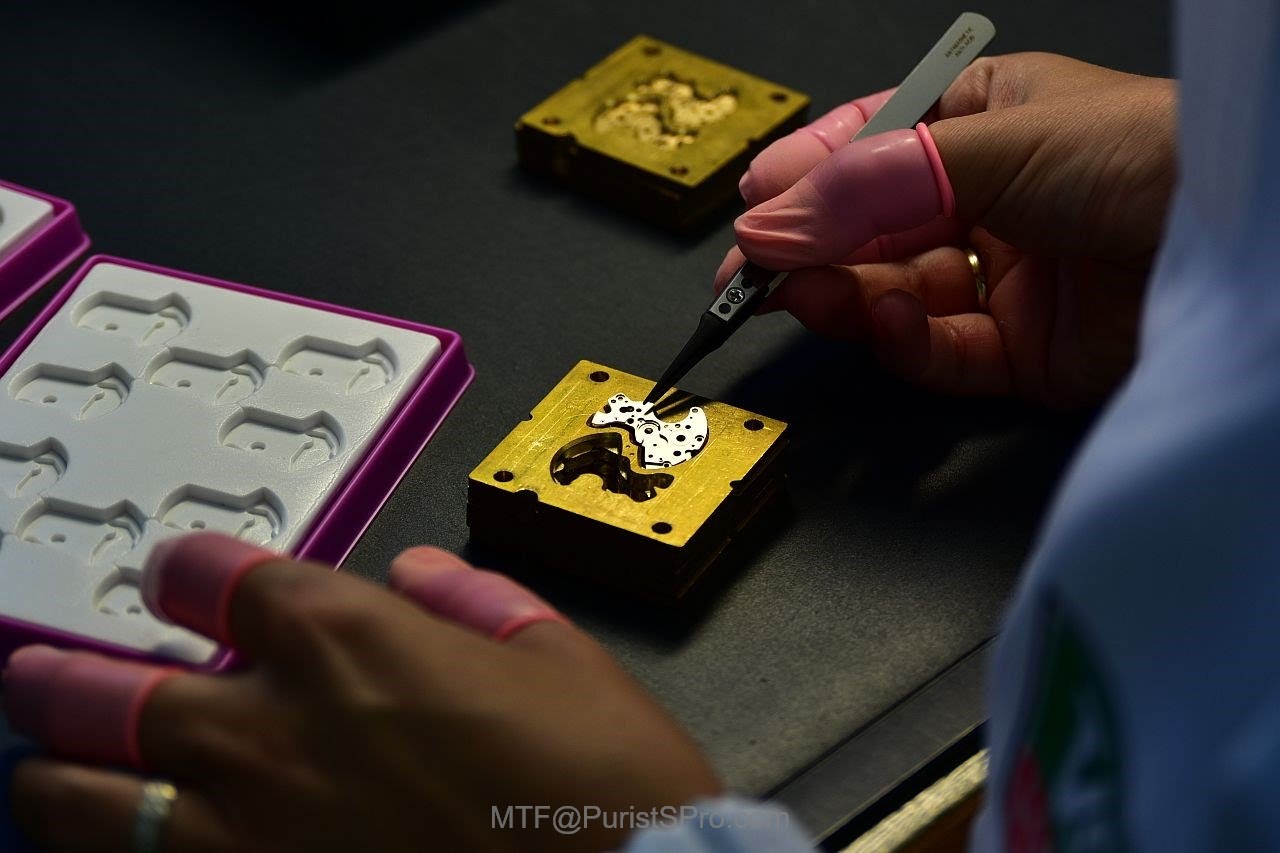 Bridges
Mundane tasks like jewel-setting and post-positioning are now automated; a machine never forgets a jewel or post.
The 320 components of Calibre 1887 and Heuer-01 movements are assembled on a semi-automated line.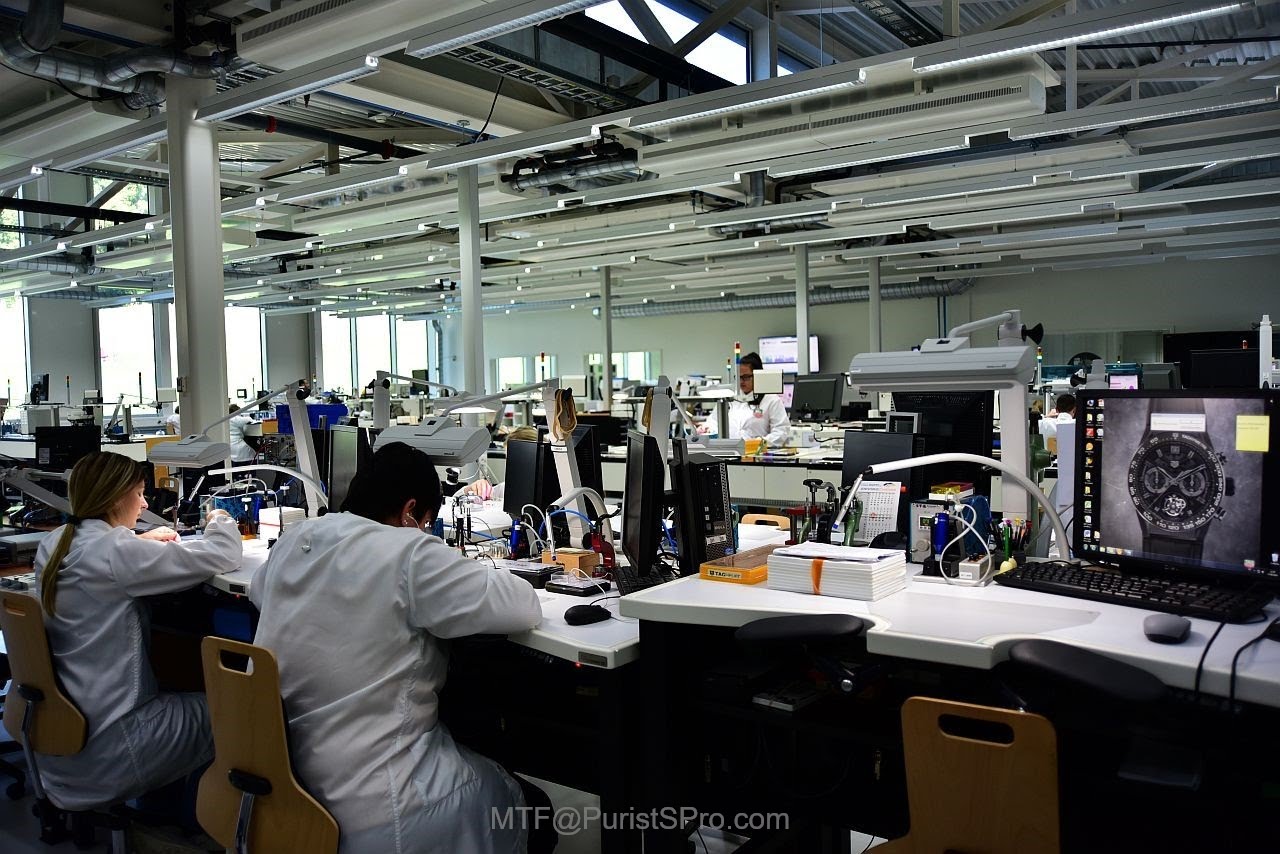 Chevenez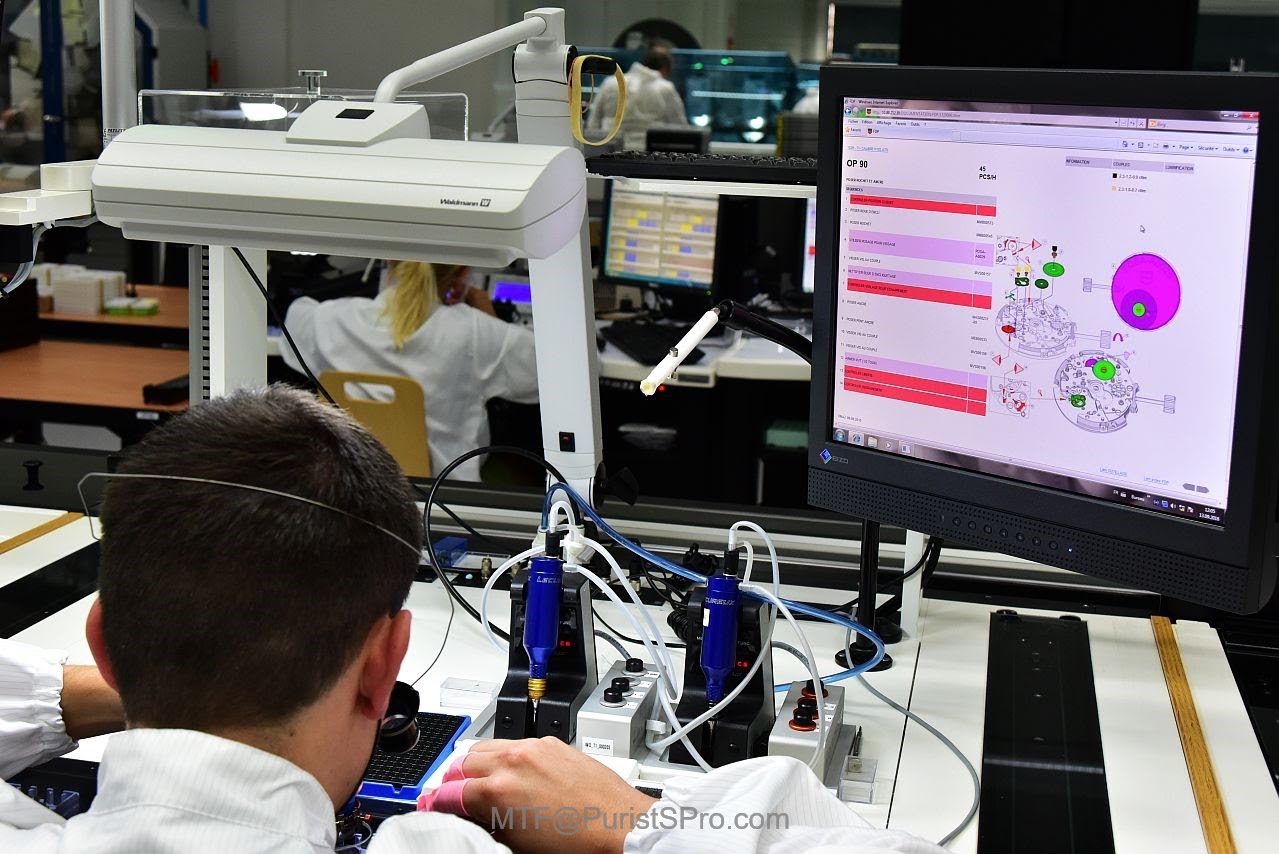 Chevenez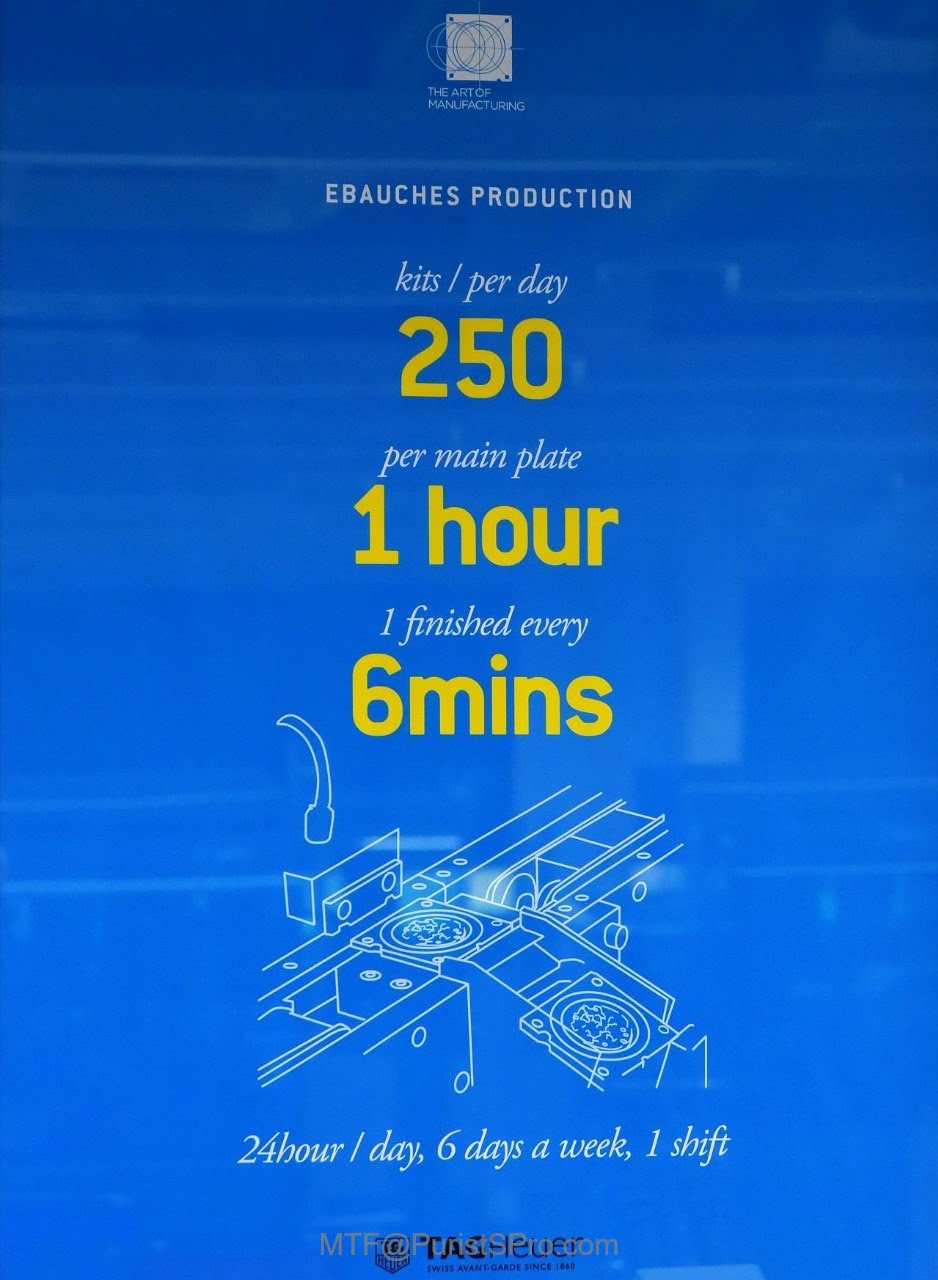 Quality Control with 60 tests ensure low returns.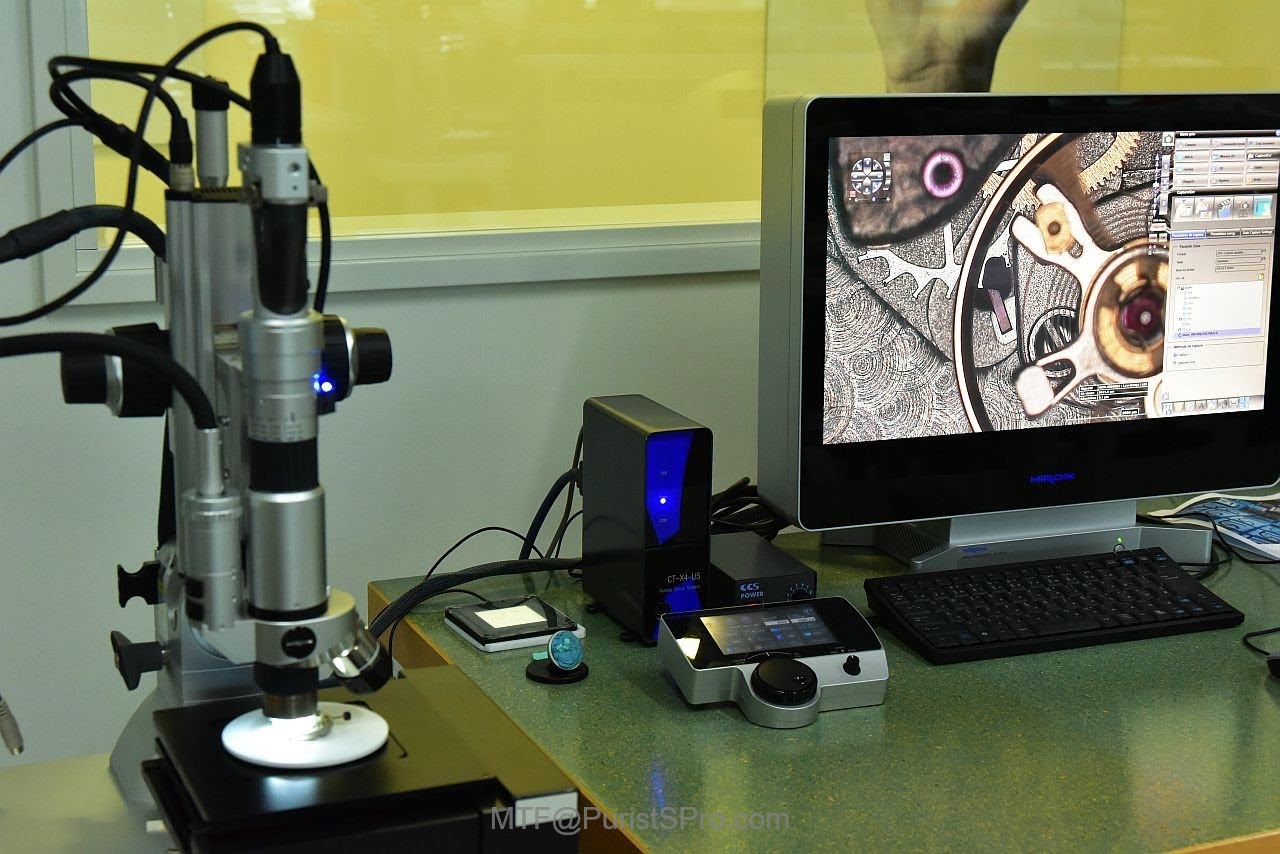 QC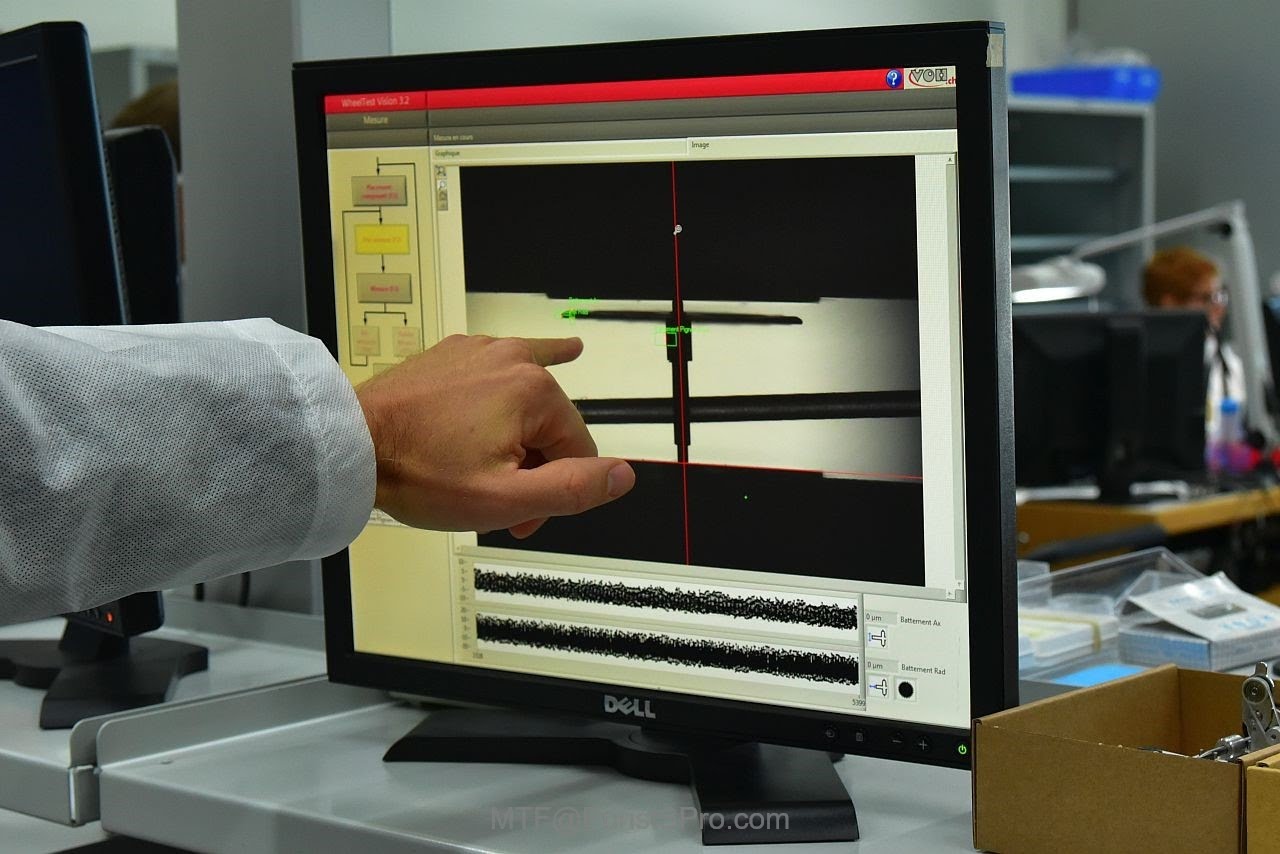 QC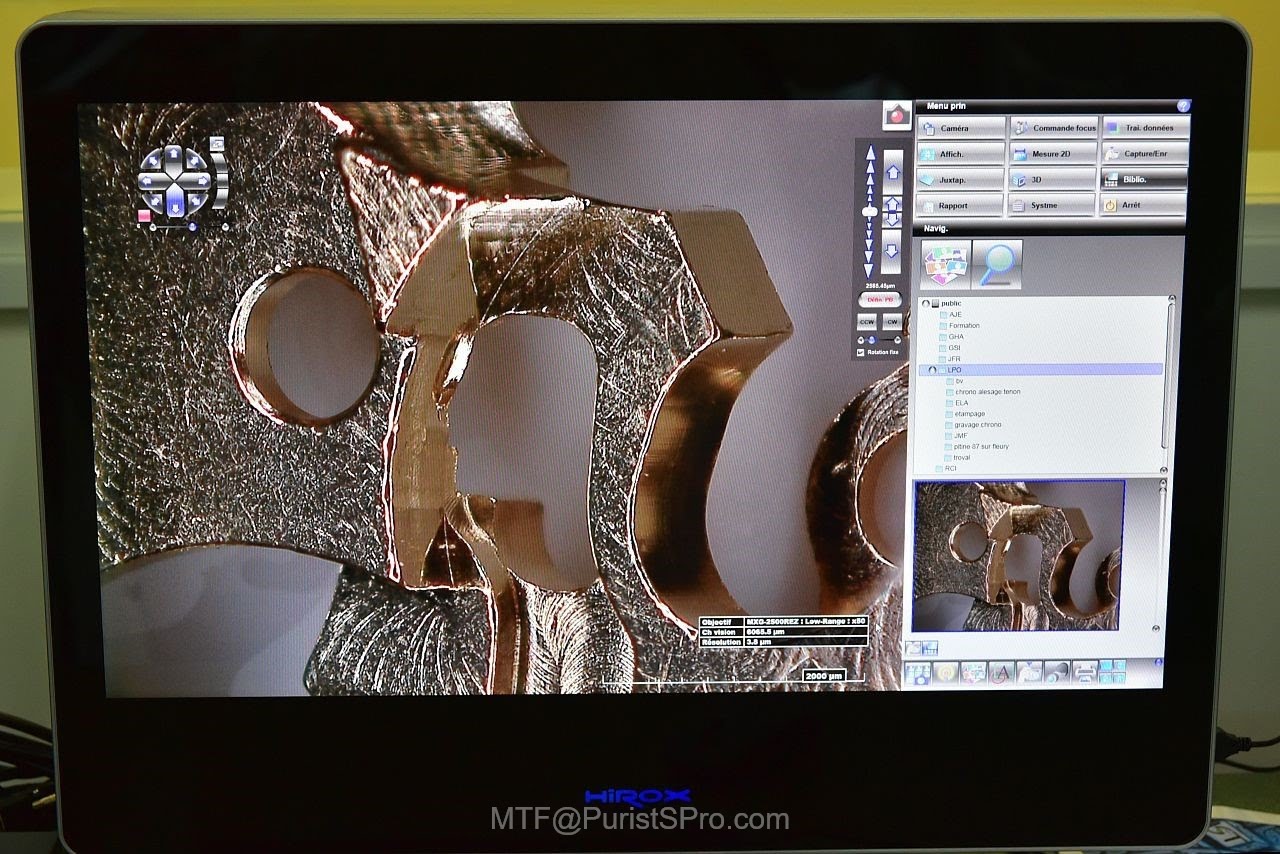 QC



Finally, I leave you with a teaser image of a special watch....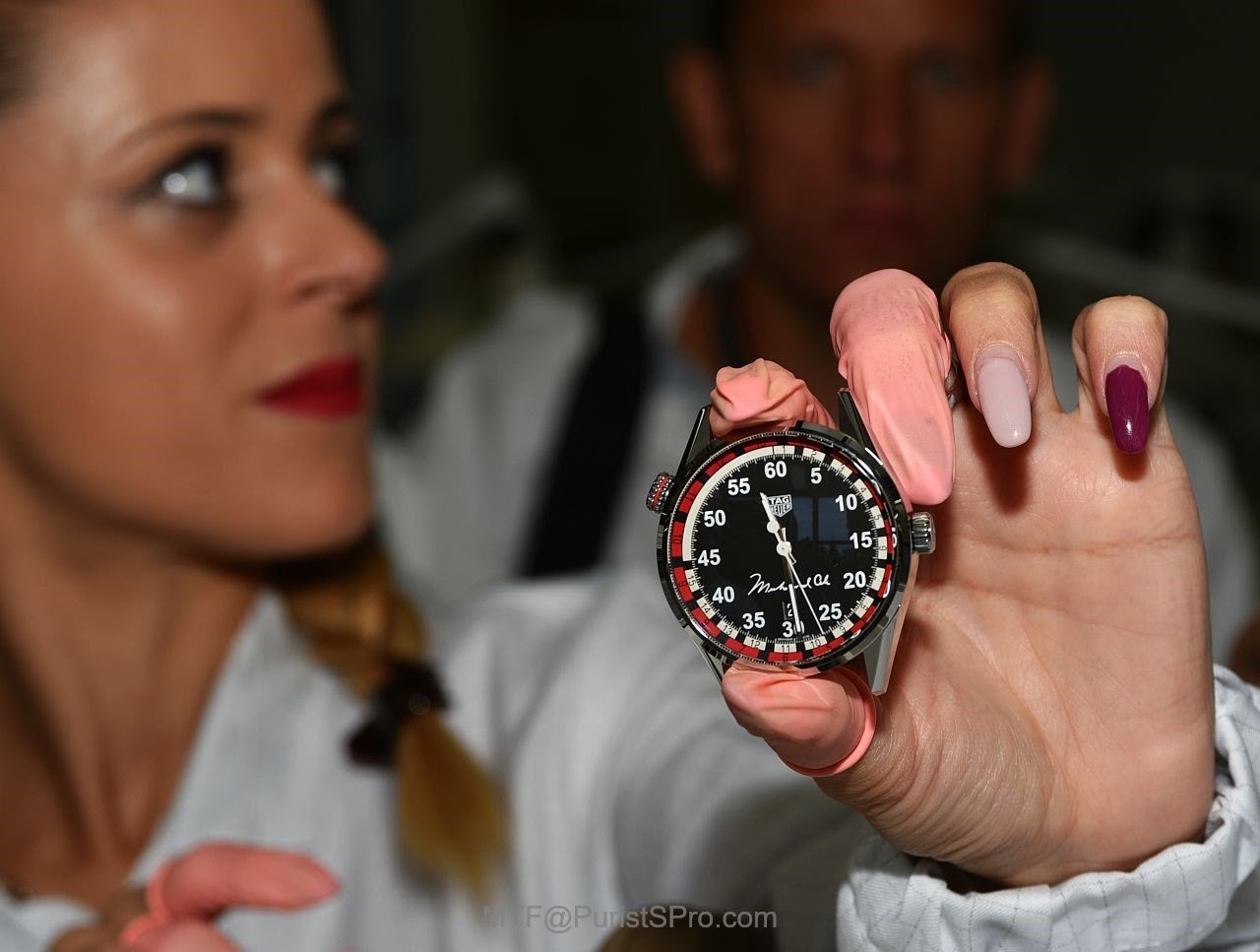 Teaser watch
Regards,
MTF
READ MORE in subsequent parts of this Report....

CLICK the following links for other parts of HEUER COLLECTOR SUMMIT Report:
HEUER Collector Summit Report 1 - Vintage Collectors and Jack Heuer

HEUER Collector Summit Report 2 - New Autavia Reveal
More posts: