Age_of_Surfaces
603

<!tag blob="forumpost.visitstar">
Zenith Brasil 500 Anos from 2000
Since I posted this watch here 14 months ago I've been in touch with Zenith's heritage department in Le Locle (it was at the height of the first wave of the pandemic and took three months from first contact to happen). While its representative was courteous, she wasn't able to furnish me with information I didn't already know.
Seventy-five units of this watch were made in 2000. 1/75 was presented to the then president of Brazil, Fernando Henrique Cardoso, on the occasion of Brazil's 500th anniversary. Because it was a gift to a public servant, the watch was placed in the keep of the Brazil Solidarity Centre in the country's capital, Brasilia.
Fifty of the units were made available in Brazil, and 25 in Portugal. It's in 18K rose gold and is based on watches from Zenith's Port Royal line. As you can see, it takes after the Art Deco style, which happened to become popular in Brazil during the 1920s. It was designed by Lisbon-based jeweller J. Borges Freitas who I also spoke with last year (they were happy to be re-acquainted with it).
The case back carries an engraving of the caravel of Pedro Álvares Cabral, who led a sizeable expedition intended to follow Vasco da Gama to India and who bumped into Brazil on the way. I don't think anyone today can claim with any credibility that the Portuguese 'discovered' Brazil any more than Christopher Columbus 'discovered' the Americas. After all, there were already people present to witness their arrival. Needless to say what followed in Brazil was not a happy story for tens of millions of native Brazilians and Africans.
Watch companies can be errant with their grasp of history, beginning with their own. I recently saw an Oyster Perpetual that Rolex presented to the first president of independent India, Dr. Rajendra Prasad, in 1950. The watch carried a 'map' of India on the dial. This map included as Indian territory the sovereign states of Pakistan and Sri Lanka. Both of these countries had themselves won independence 2-3 years earlier, a process that in the India-Pakistan case cost upwards of a million lives. Rolex, apparently, didn't know any of this.
Commemorative pieces such as these are publicity-seeking exercises for watch companies. If I had the time and resources, I'd create a sub-collection of watches bearing content that would fail secondary school history class, but I fear I could spend decades doing so. Nevertheless, putting aside such matters, these exercises can produce some interesting results. I'm glad I have the Zenith pictured below because it's a nice watch.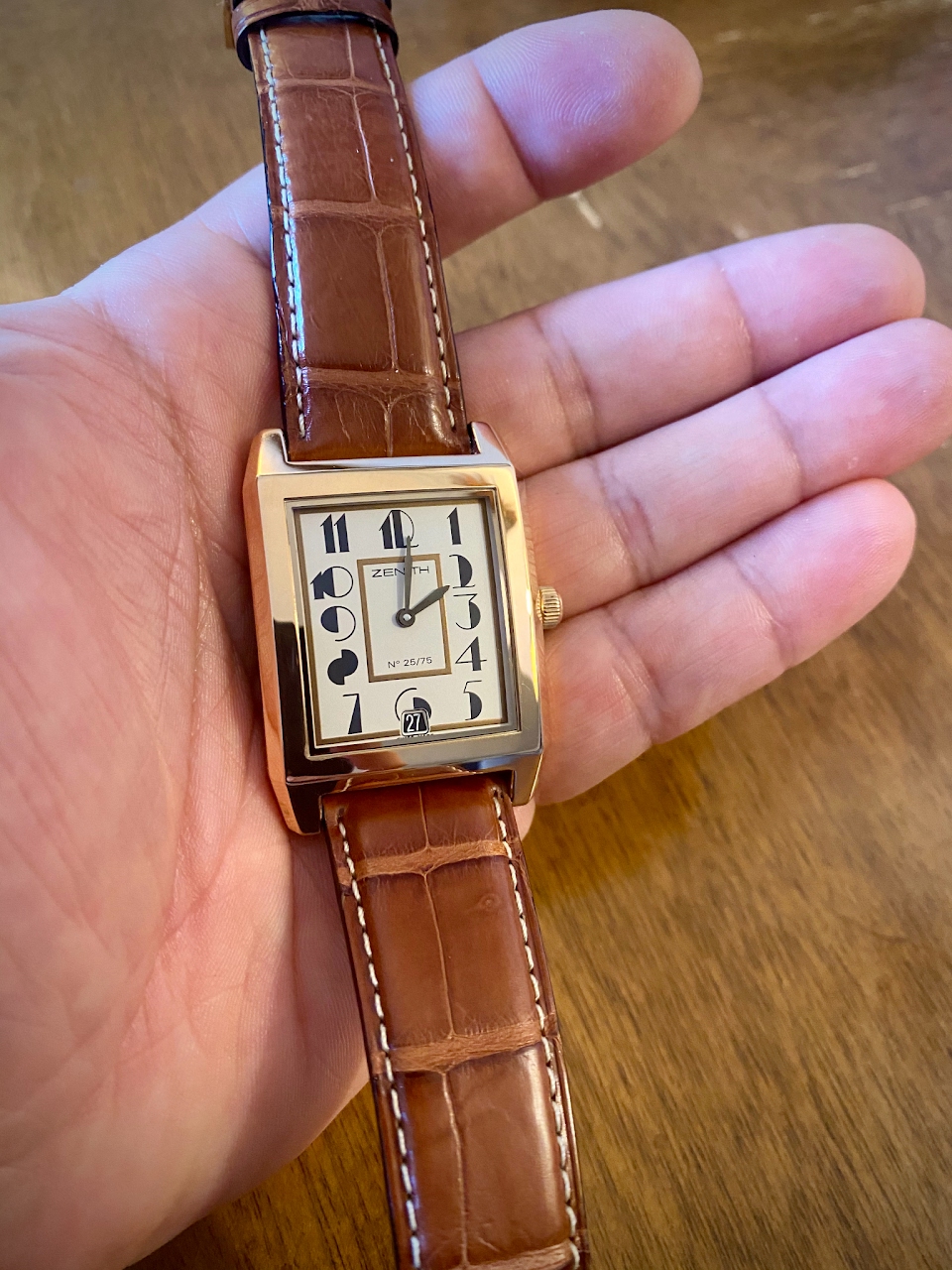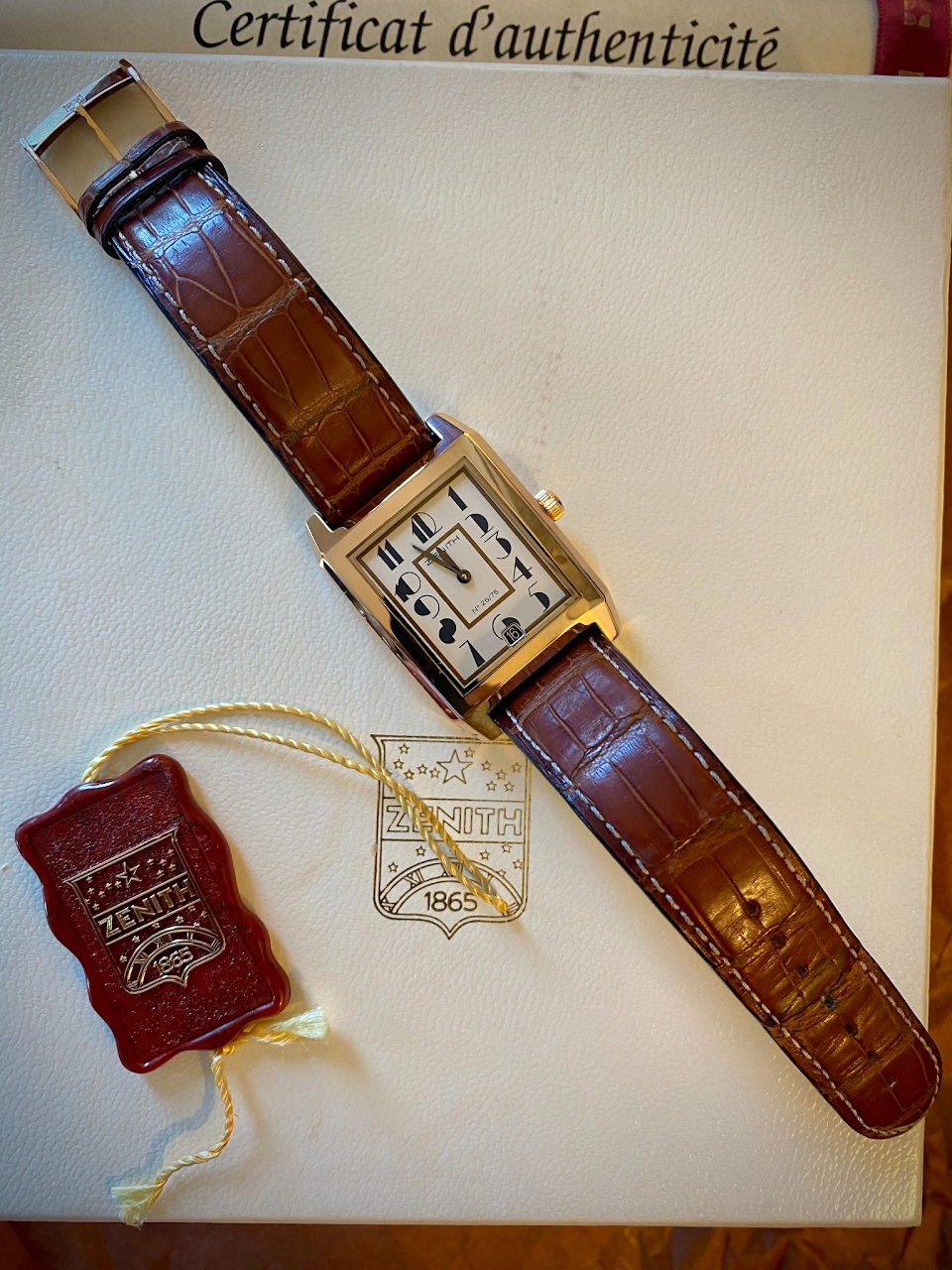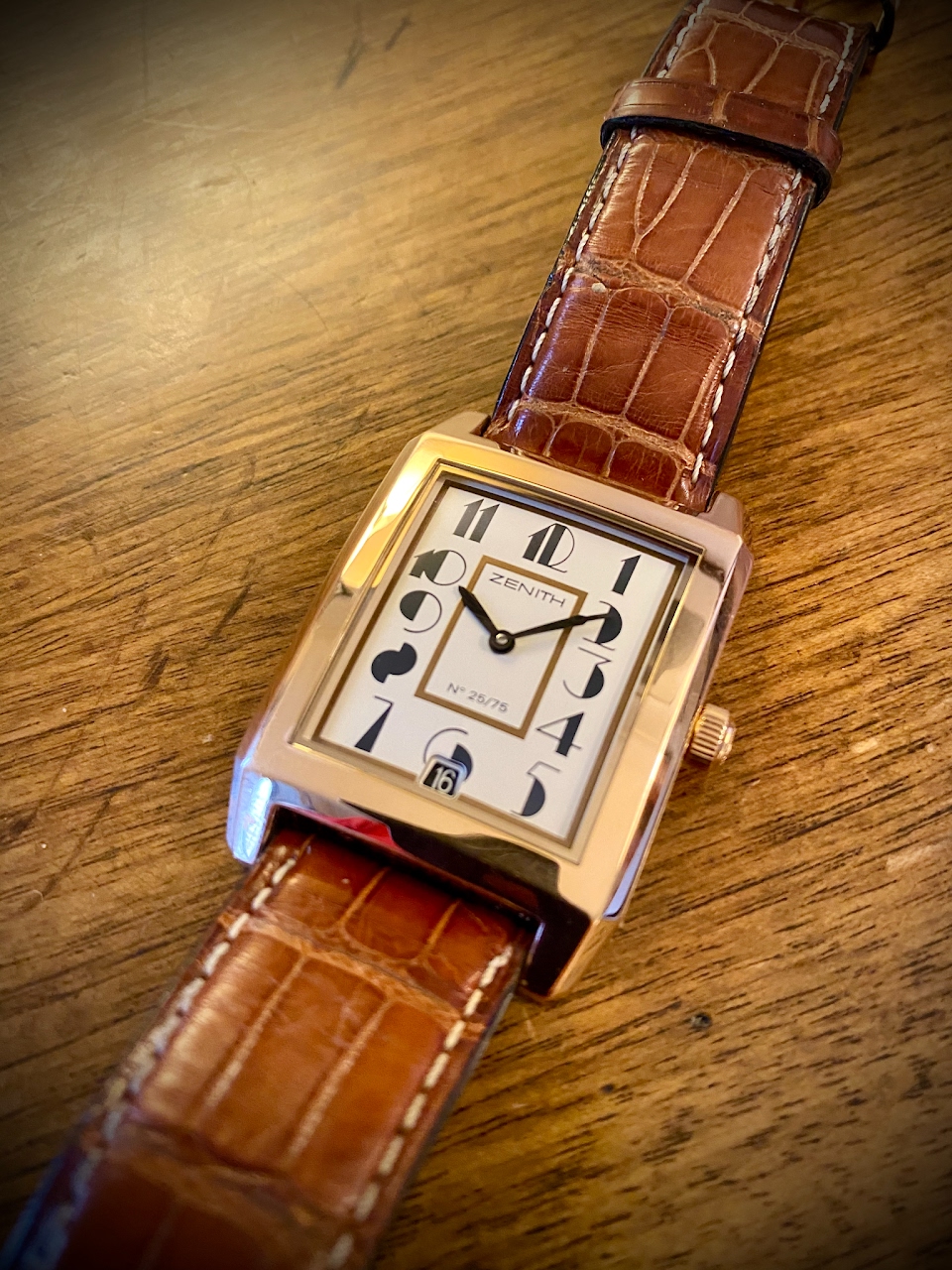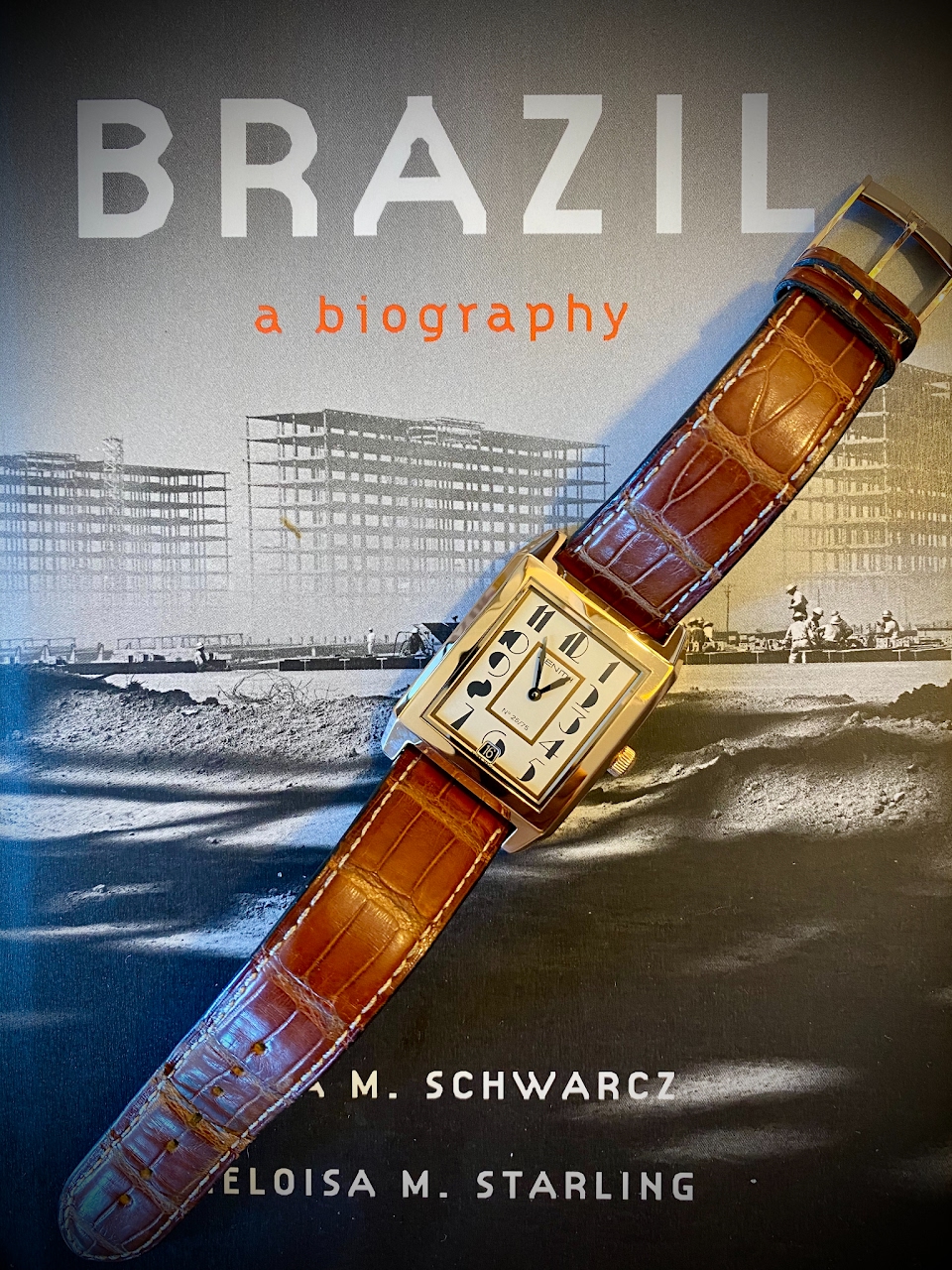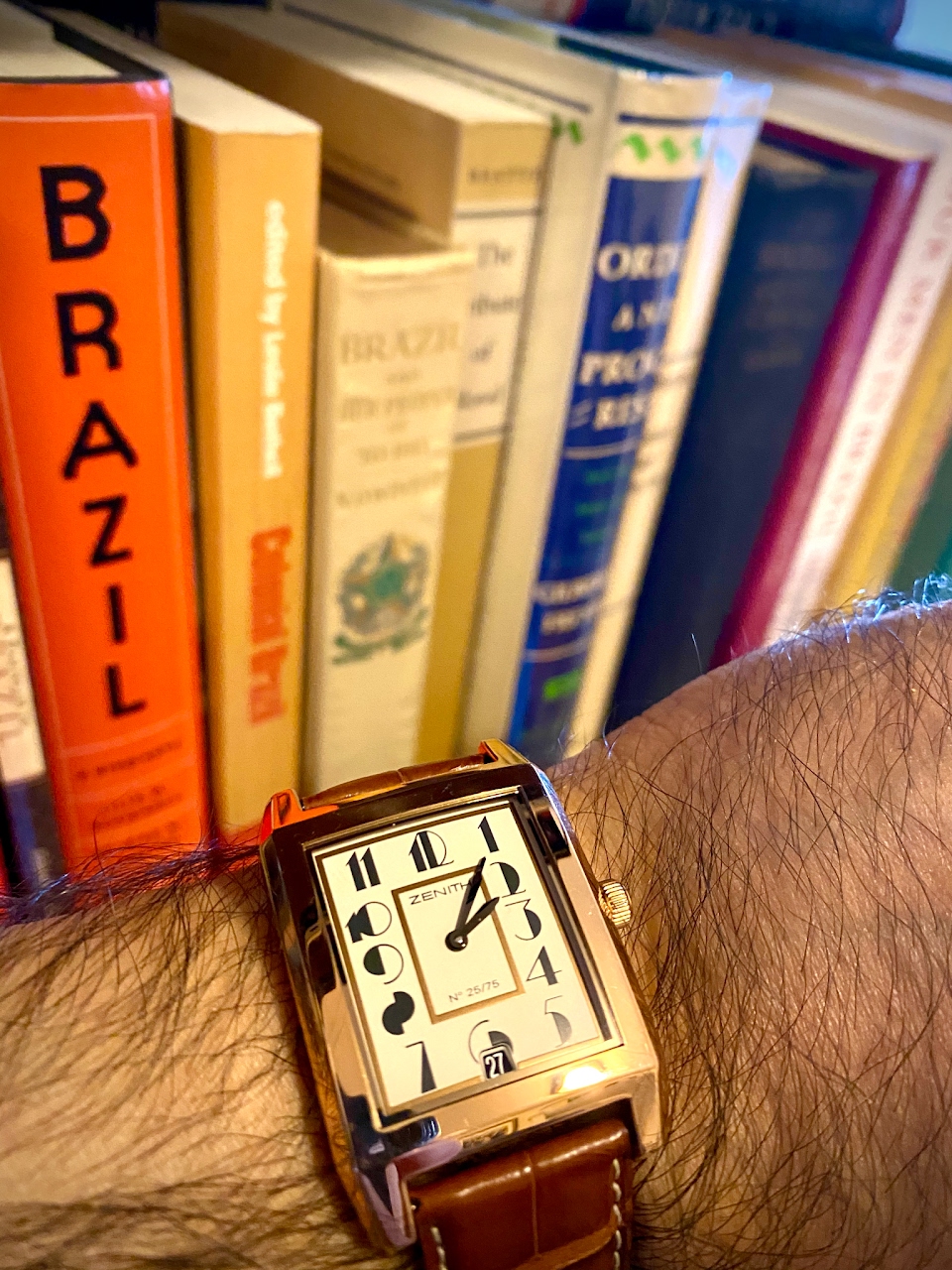 More posts: