cazalea
[Seiko Moderator]
16092

<!tag blob="forumpost.visitstar">
I guess I should be more discreet about bird watching and cooking
I think they have ordered a hit on me...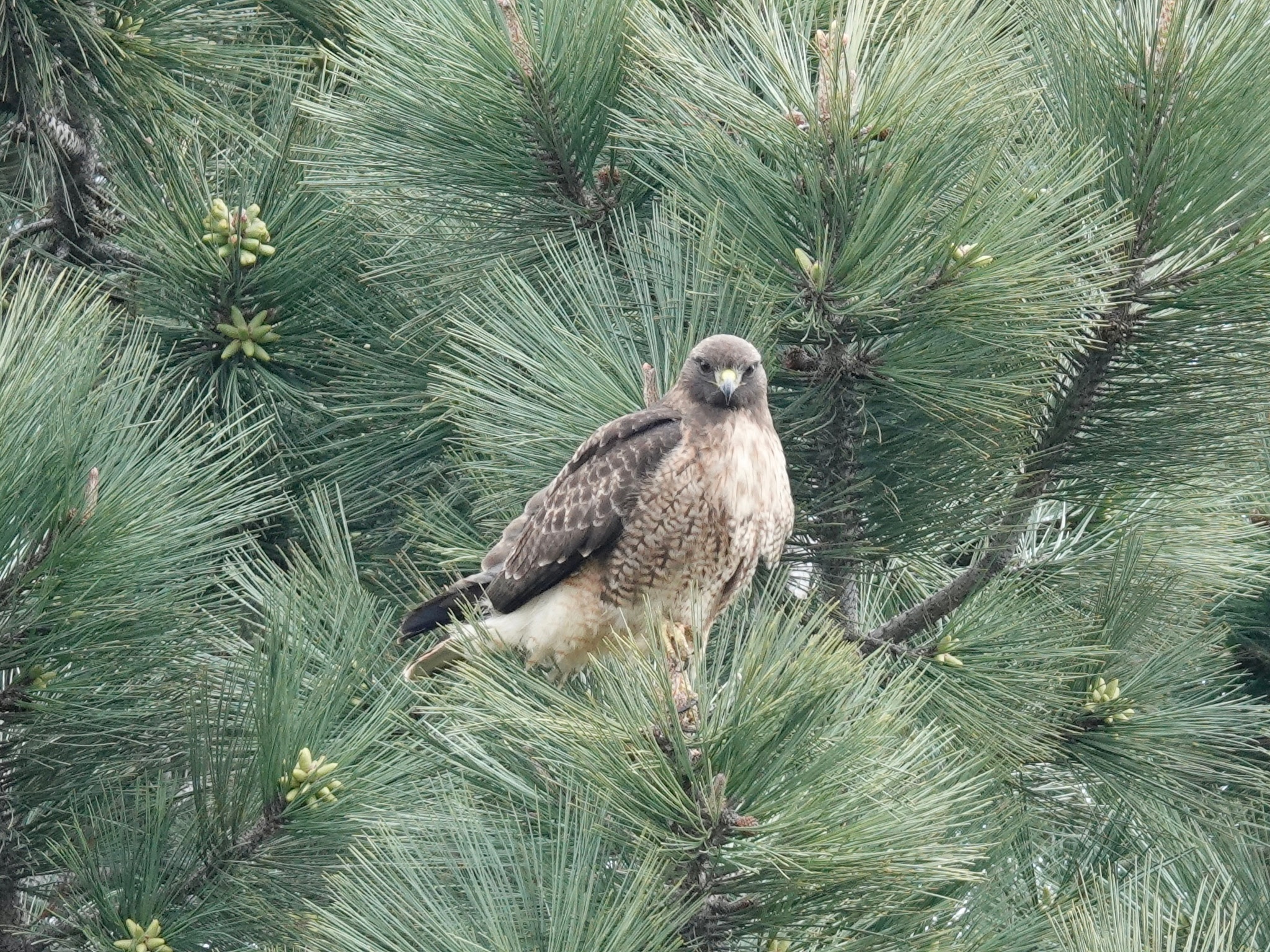 He just sits out there, 50 yards away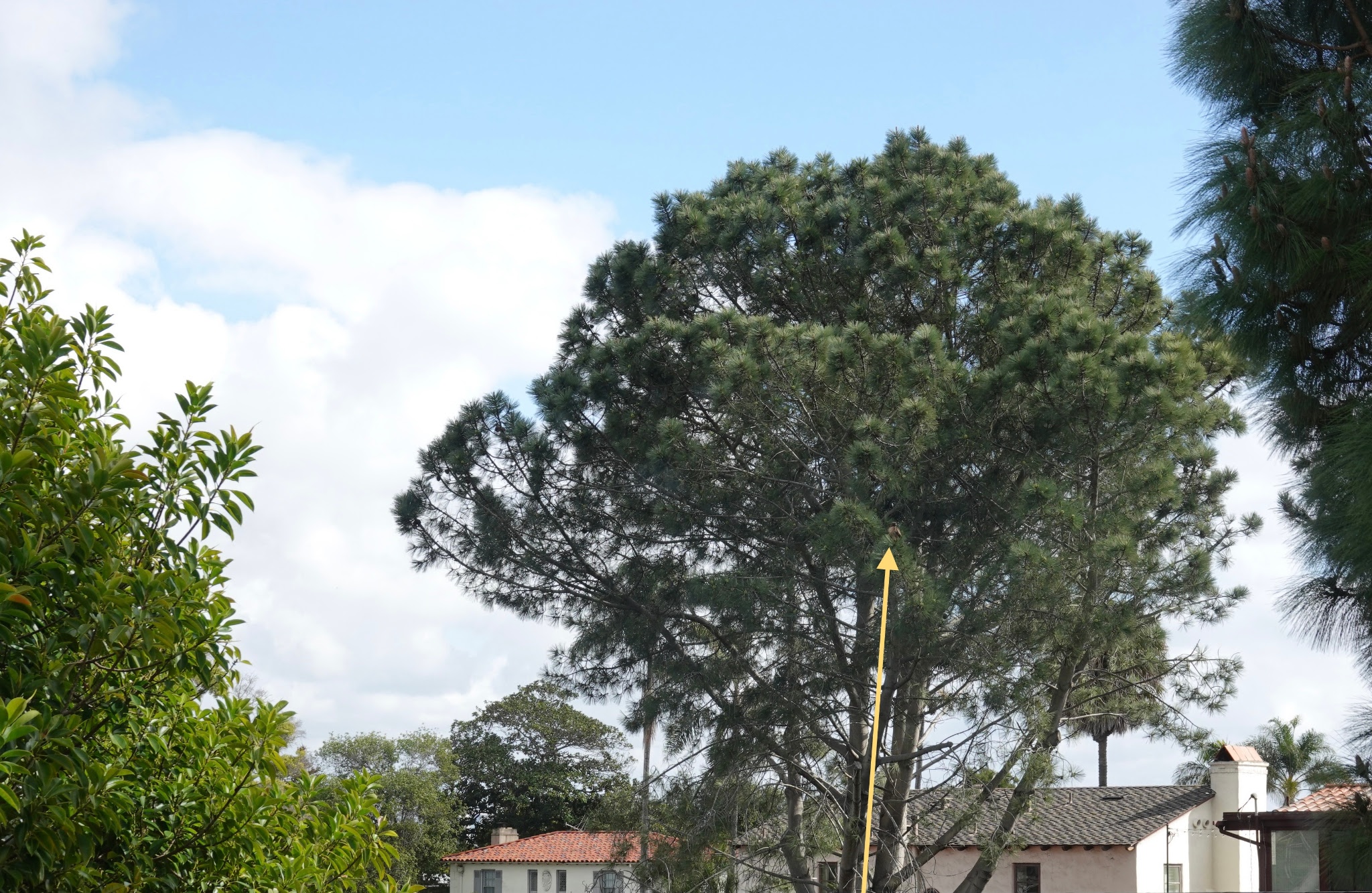 With that look on his face.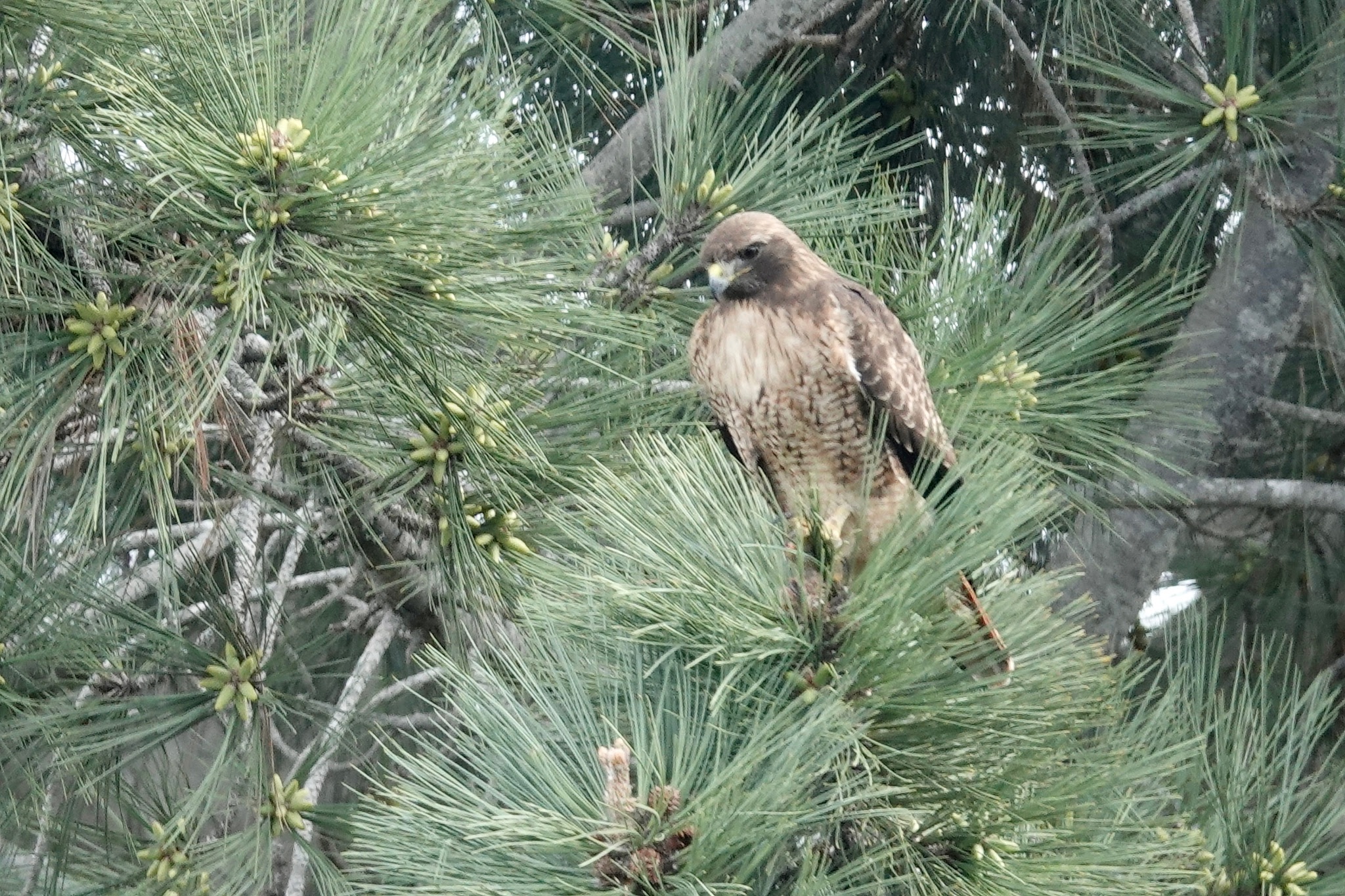 What could he possibly see at 50 yards (150 feet)
I checked a website called
BirdsAuthority
. They suggest hawks have the best eyesight in the animal kingdom - about 4-5x better than people. They can see from 100 feet what we see at 20.
Another website called
Falconry Advice
says they can see 8-10x better than we can.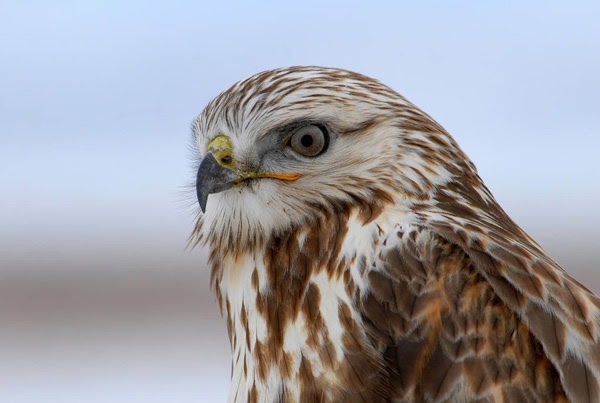 They have many more cones than we do. And in a special region [of the eye] called foveae, the density of the single cones is the highest. Hawks have excellent visual acuity, about two to five times better than humans.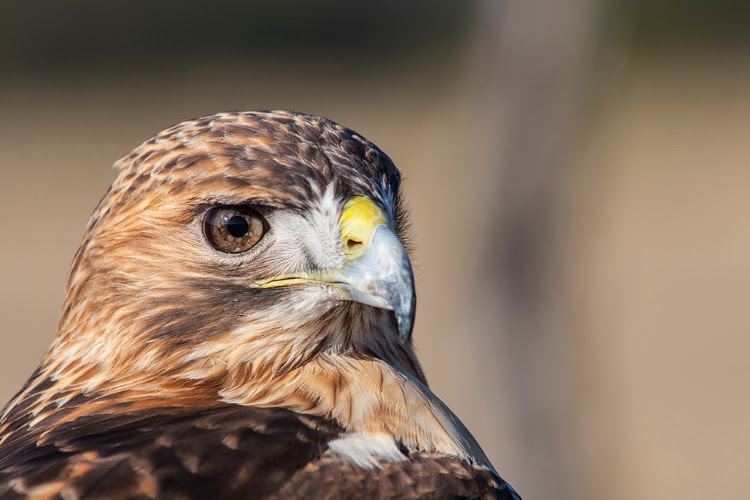 If you look at field of vision, hawks have about 278° of vision whereas we have about 200°. The hawk's field of vision (without moving its head) is about the same as the rotation of a watch's balance wheel aka its Amplitude.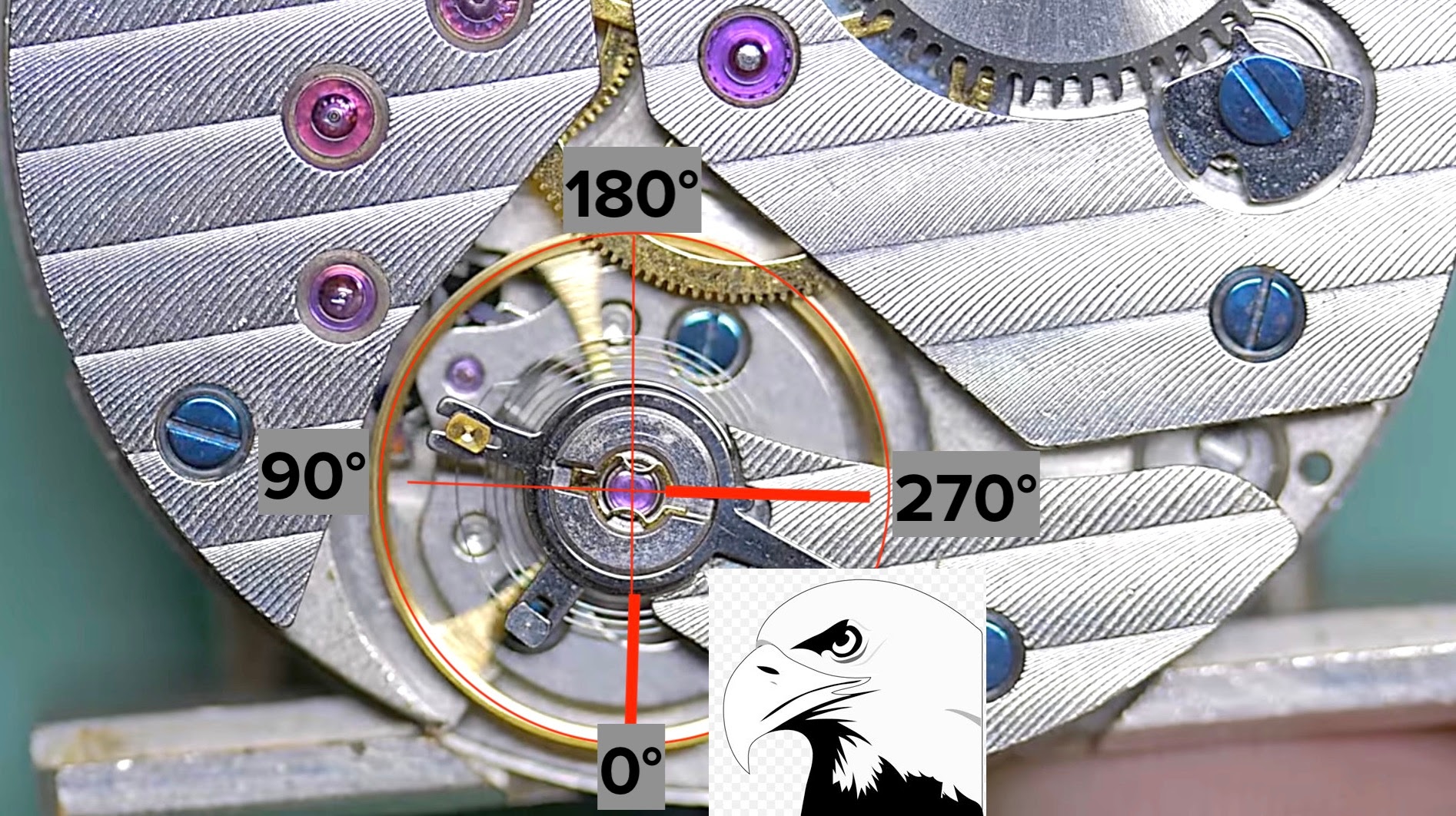 And since they can turn their heads almost all the way around, they can see "everything". OR perhaps I should say they can still "keep an eye on you" while looking the other direction.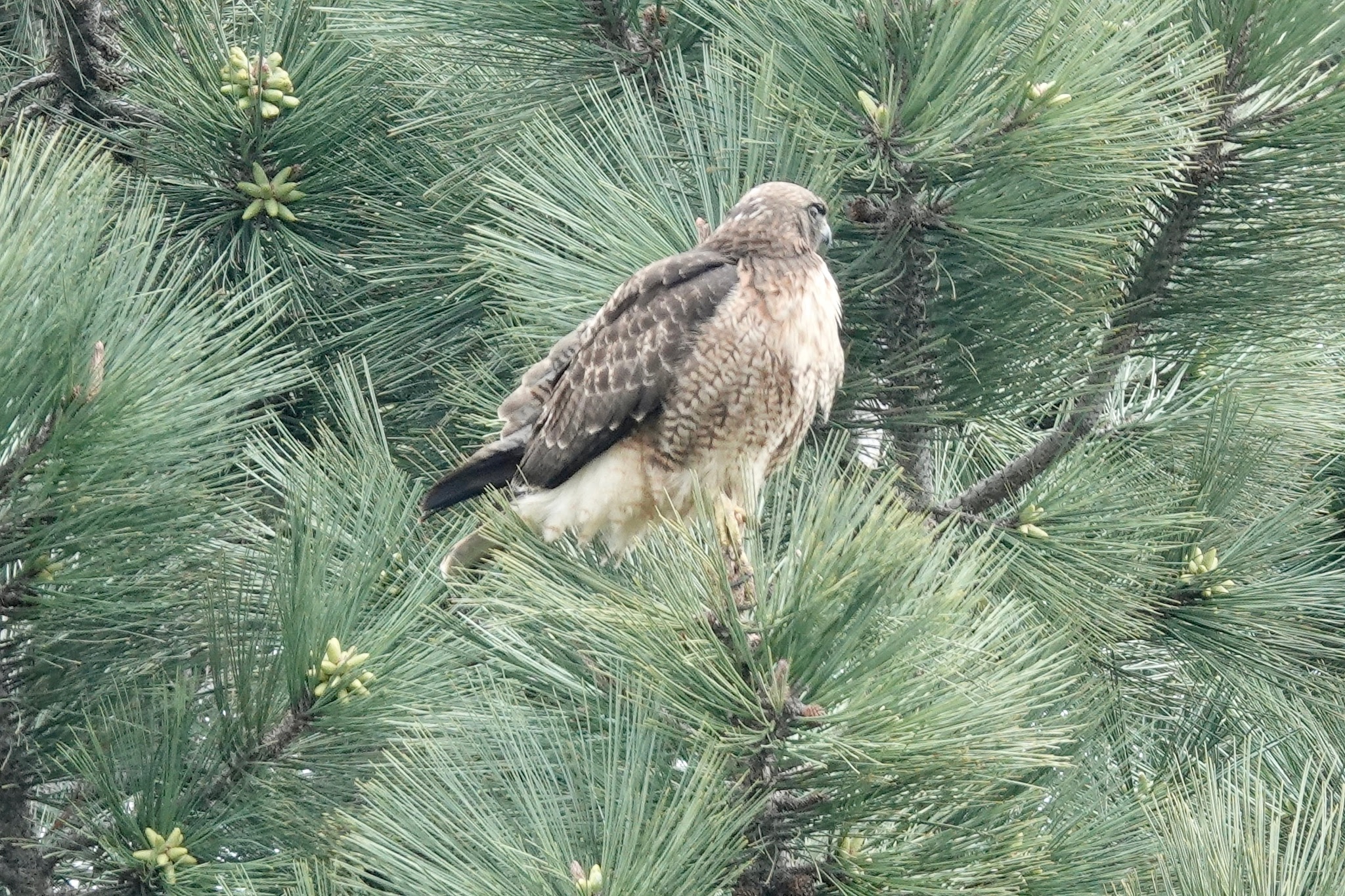 Humans have three different types of cone cells. These cells can register three primary colors such as red, green, and blue; this is known as trichromatic vision. Each of the cone cells can recognize about 100 color shades. So, this will be a total of one million color shades in total, considering all cone cells (100x100x100).
Hawks have four cone cells; this is called tetrachromatic vision. Besides the cone cells for red, green, and blue, hawks have specialized cone cells to see ultraviolet light, so they can potentially see 100 million color shades (100x100x100x100).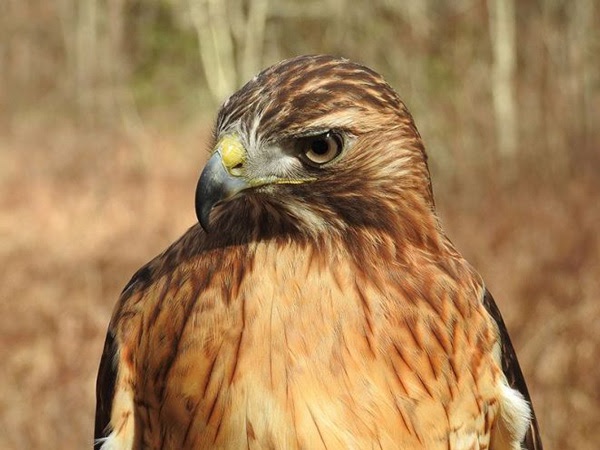 How far can they see? A hawk will be looking for prey it can eat - baby rabbit, small rodent, large insect, small songbird, etc. They can spot this size prey at a range of 1-2 miles.
That means they can probably spot me 20 miles away, about as far as the distance to my favorite watch shop! (I'm glad my wife doesn't have that kind of eyesight)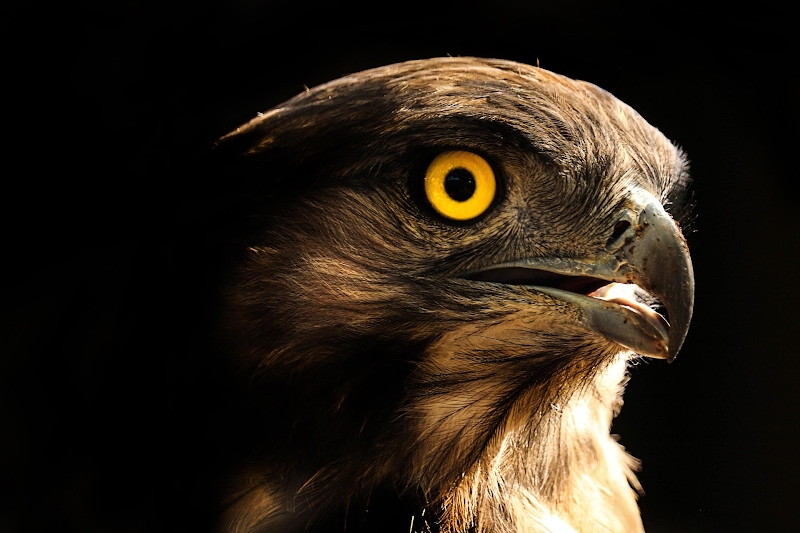 Cazalea

(Close-up images from the two aforementioned websites)