cazalea
[Seiko Moderator]
15677

<!tag blob="forumpost.visitstar">
Catching up with some old friends
Both the menu items, and the couple across the table were old pals. We introduced them to each other for the first time this week.
"Pat & John, meet Orange Pumpkin Saffron Risotto with duck confit, topped with seared duck breast."
Sound complicated, and it does take all day to make, but it's basically this:
Separate breasts from the duck. Keep the skin attached.
Cut off most of the skin and fat from the carcass and simmer them in a separate pot with a couple cups of water. Cool, skim off the fat and save it for later use.
Simmer the body, wings and legs of the duck for a few hours with some herbs and spices.
Remove duck, cool, pick meat off the bones and set aside. Save all the broth.
Add a pound of risotto to a couple quarts of the broth, begin to stir gently.
Soak a large pinch of saffron in a few ounces of boiling water. Add to the broth.
Add a cup or two of roasted or canned pumpkin, and the juice and zest of one or two oranges (and a piece or two of bacon if you want).
Continue stirring for about 20 minutes.
Add the duck meat back into the risotto and let sit.
Slash the fat on the duck breasts in a criss-cross pattern and then sear them in a hot skillet, a couple minutes each side til center is about 130°F or medium rare.
Make a bed of risotto and set the sliced breasts on top.
John found some white asparagus and brought it along with some wine.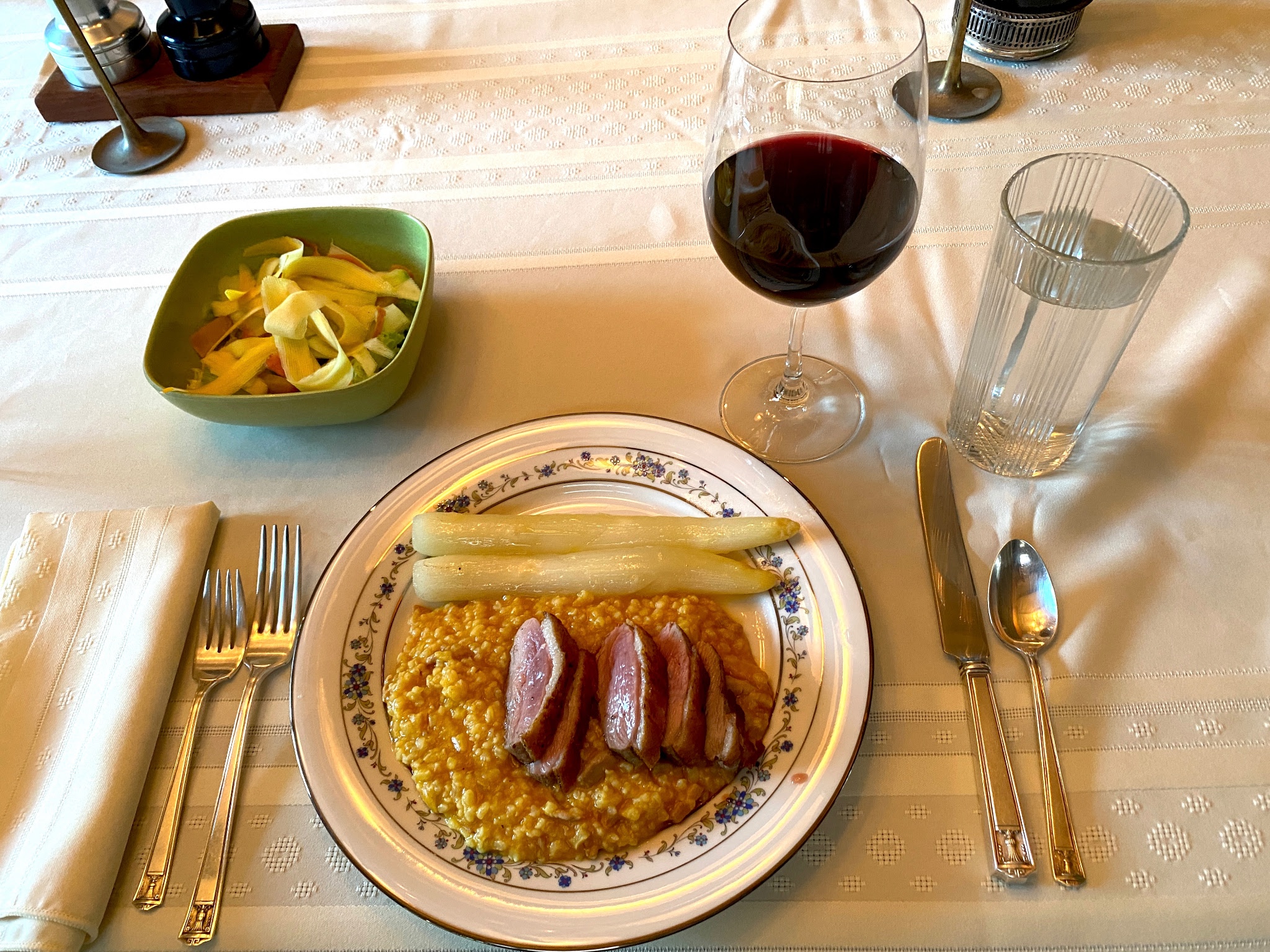 We even set our table with a cloth and candles to do the duck honor.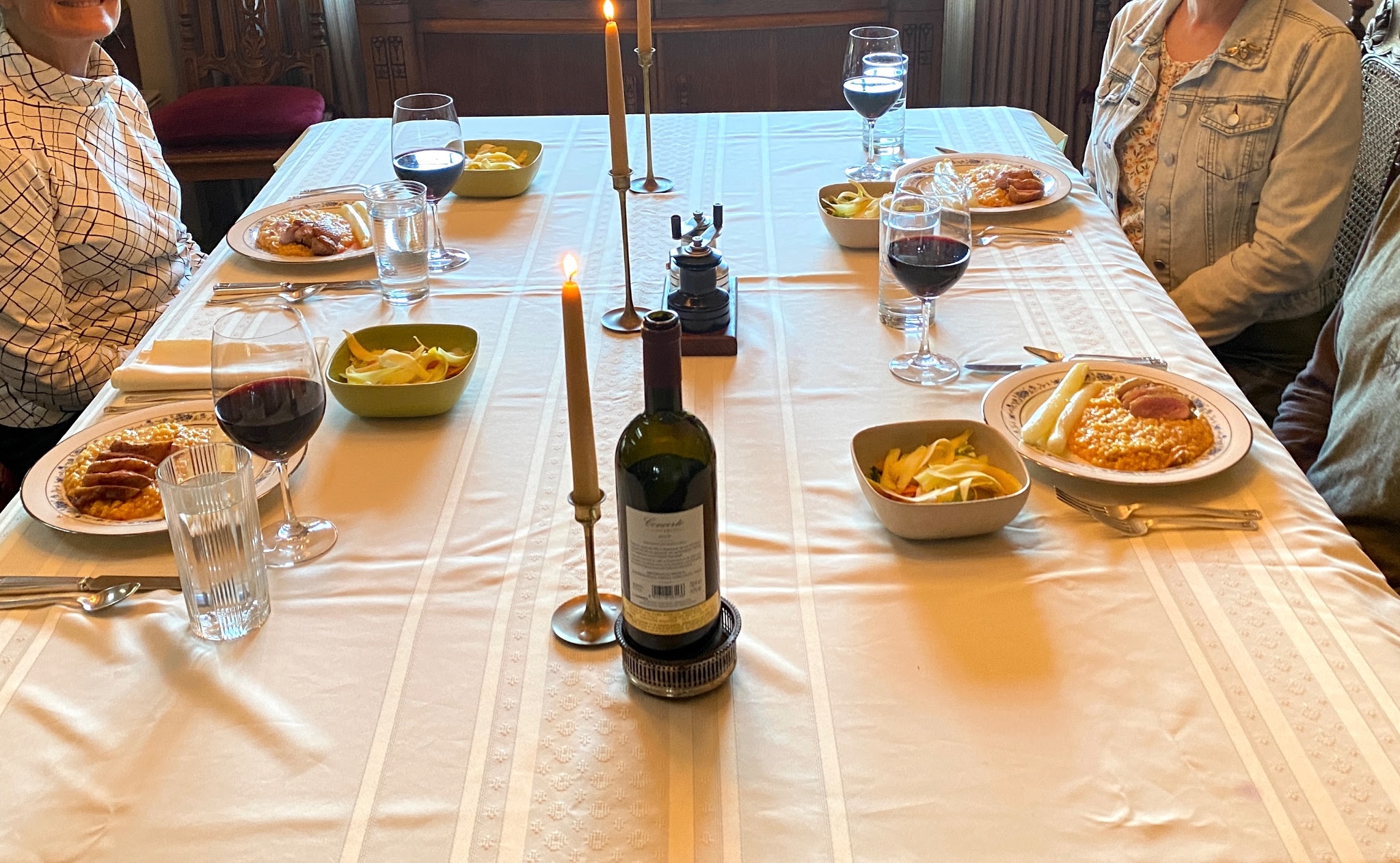 A super-Tuscan carried home from a recent trip to Italy.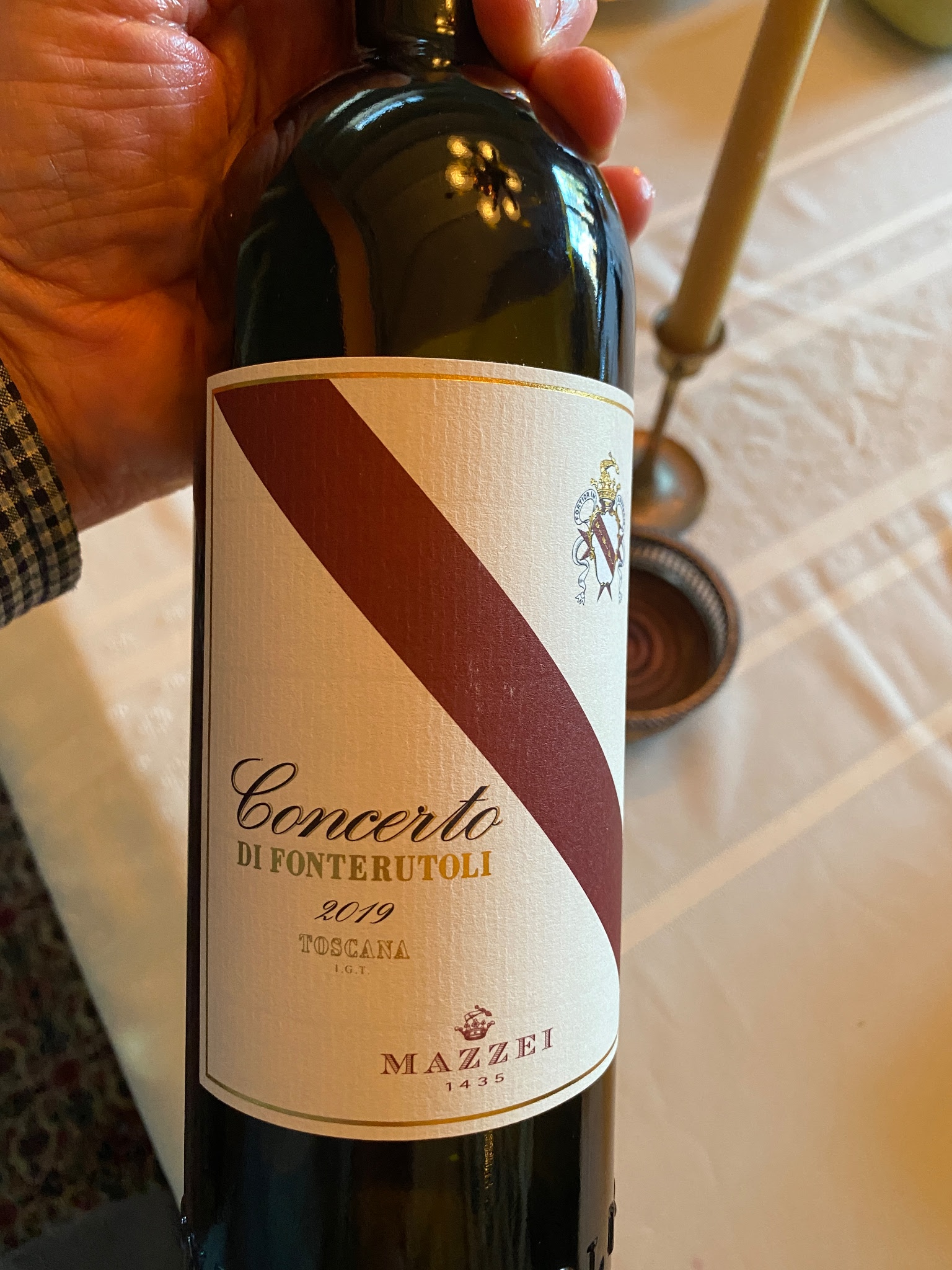 I dug out some Sauterne from a French trip where we stayed at a duck farm.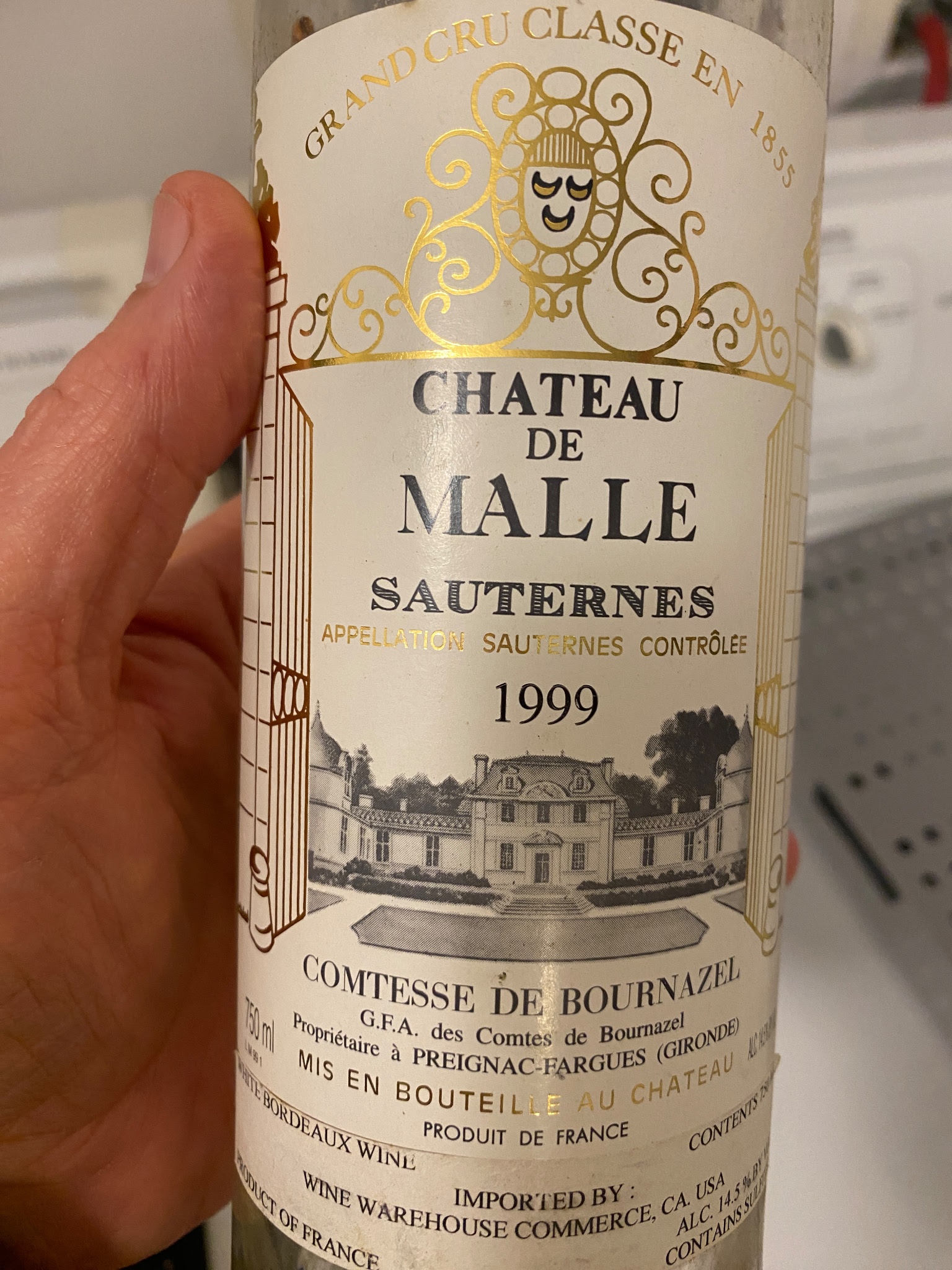 (Darn, made too much!)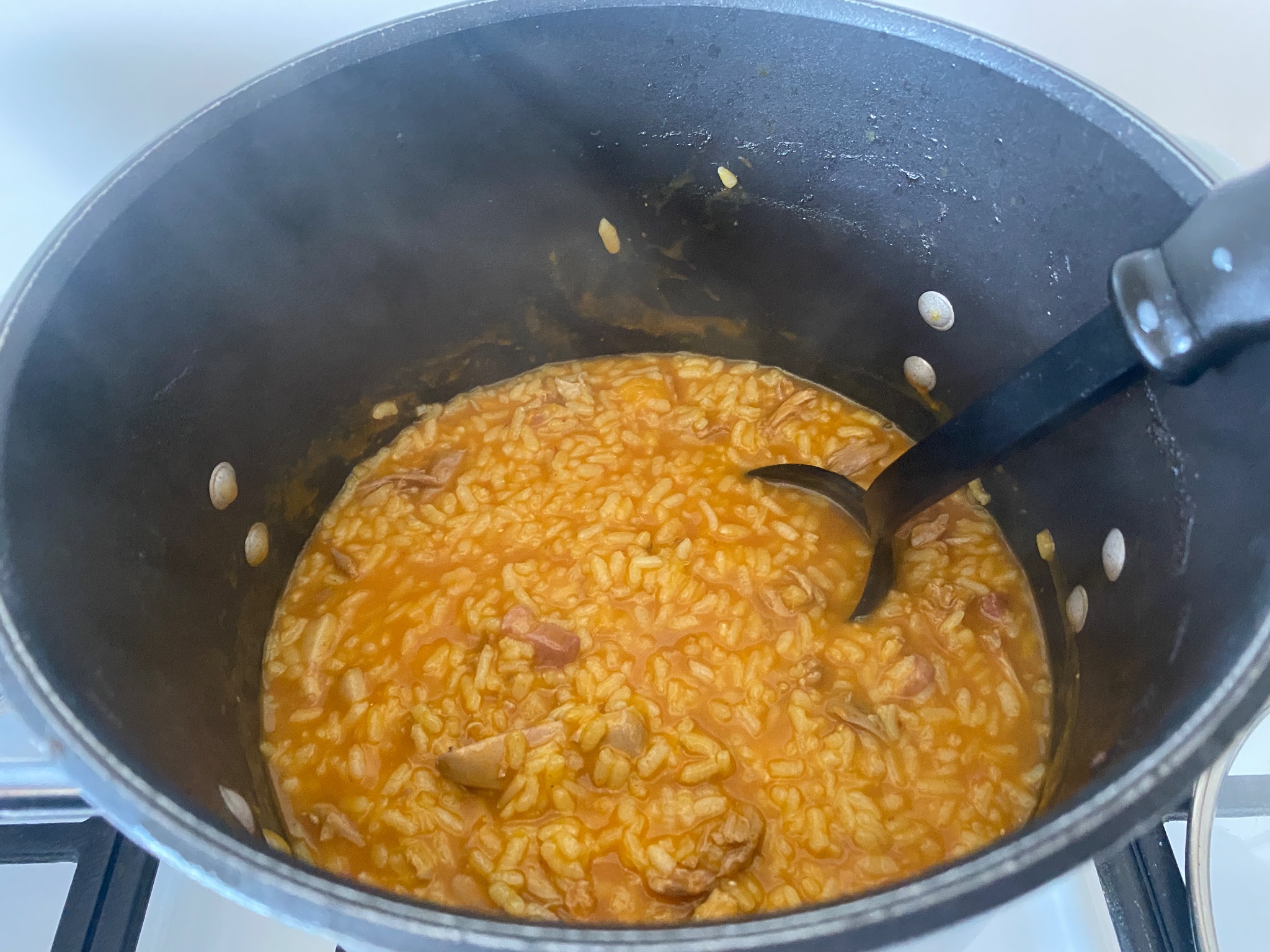 Save extra for later and reheat it with some of the broth that you also saved.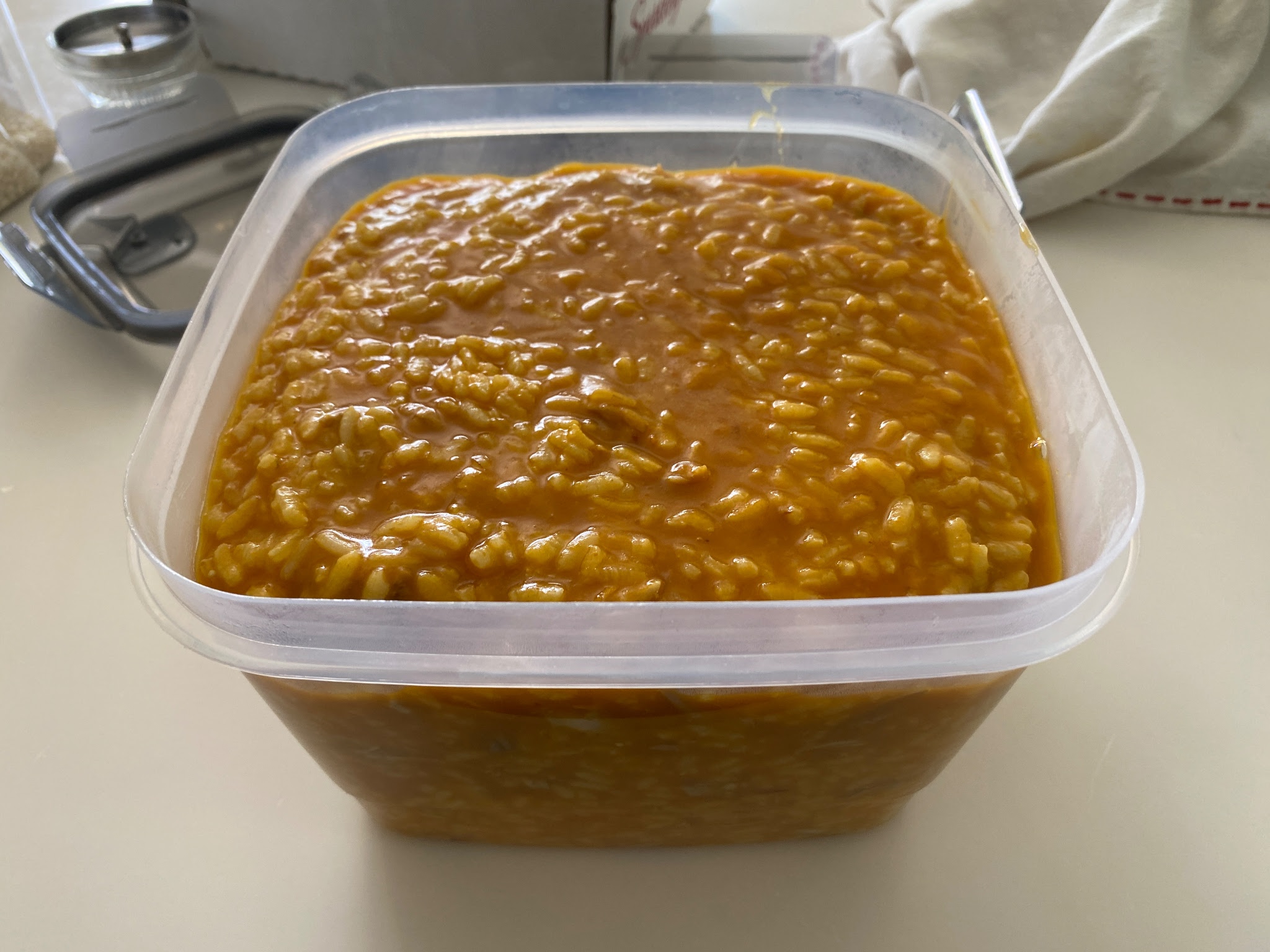 (The illustrated recipe
HERE
from 2009 but Caution! A Duck is shown)
Use the duck fat to oven-roast potatoes on a later occasion...