cazalea
[Seiko Moderator]
16111

<!tag blob="forumpost.visitstar">
How to build a Hot Rod engine that will knock their socks off
I know this could easily have been written by Bill our fearless leader, but he's busy with dive watches and ripping up and down the coast on his boat, and he wrote up the story on one of his cars already!
(Bill's body-off photo below)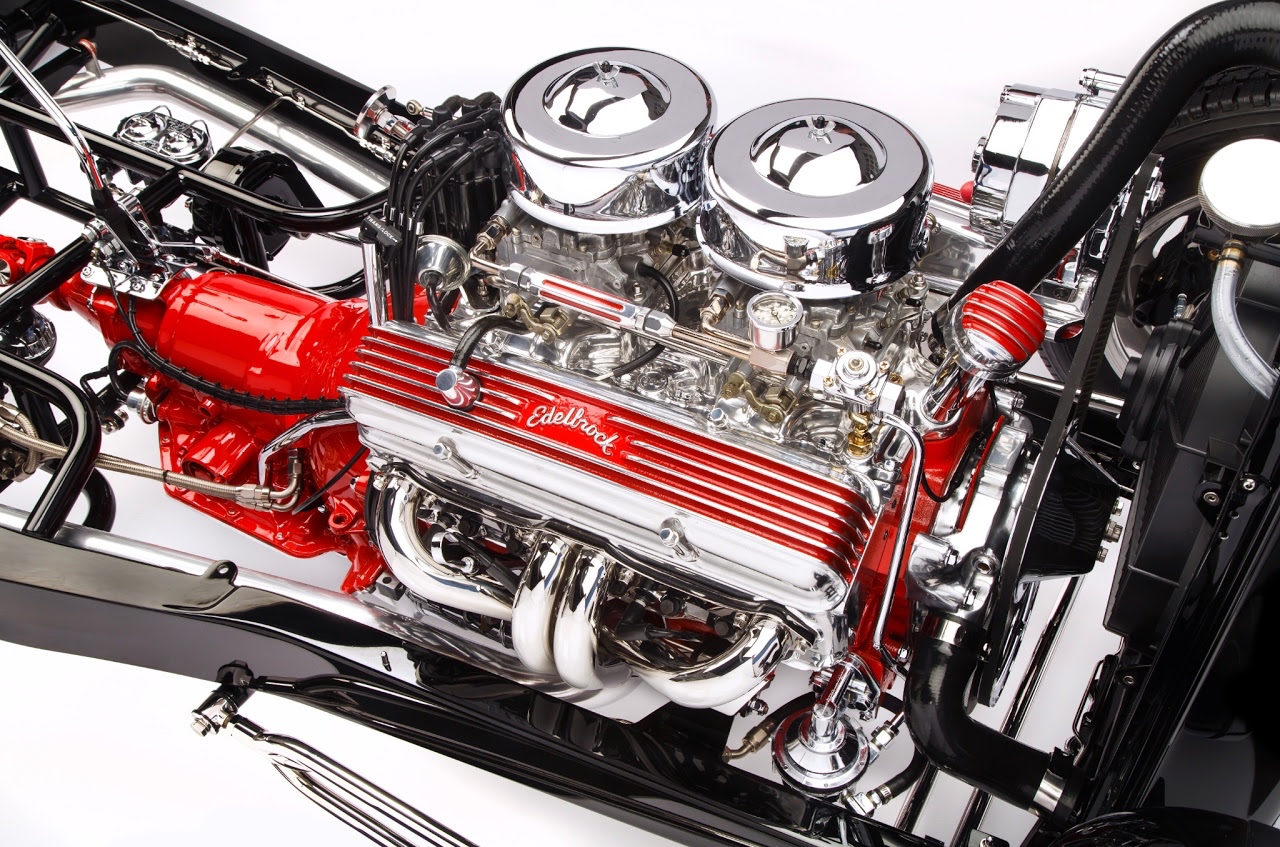 Once you have read about Bill's car you might wonder how in the heck does this happen!
Promise me you won't leave here and never come back, nor spend all your money on 'Rods rather than Rolexes! But I found an article on Hemmings that reveals how to do it.
FOR EXAMPLE, this is a Chevy small-block with 4 Webers, but as I read today in the article:
" it's an excellent illustration of ... a"little bit nicer" approach, with 2-percent better here, 5-percent better there…. a lot going on with various textures, finishes, and other details that aren't immediately apparent."
(Hemmings sample engine below)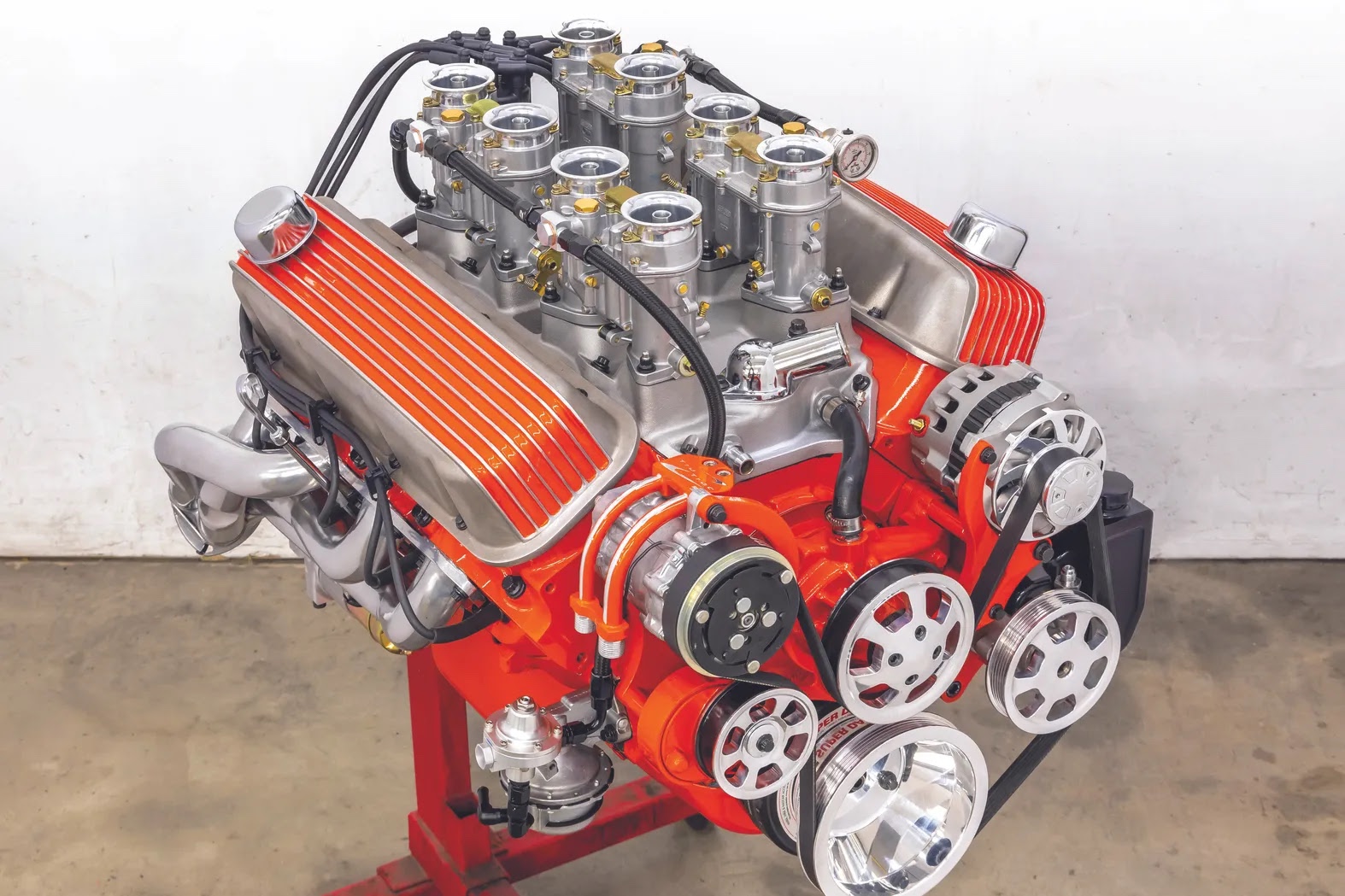 One detail hiding in plain sight is the accessory drive. "We wanted to use the serpentine setup, but it doesn't lend to the '60s look. I wanted to make it blend in so it wouldn't look out of place, so we painted all the brackets orange to match the engine, but we left the alternator and A/C compressor unpainted." The unpainted components "feel" right because they are in familiar places with familiar finishes, yet those finishes have been "tuned" as well. The bright polished aluminum pulleys are not a product of the '60s, but they emulate chrome and don't seem out of place on a period hot rod engine.
Cazalea
(Close-up of Bill's engine)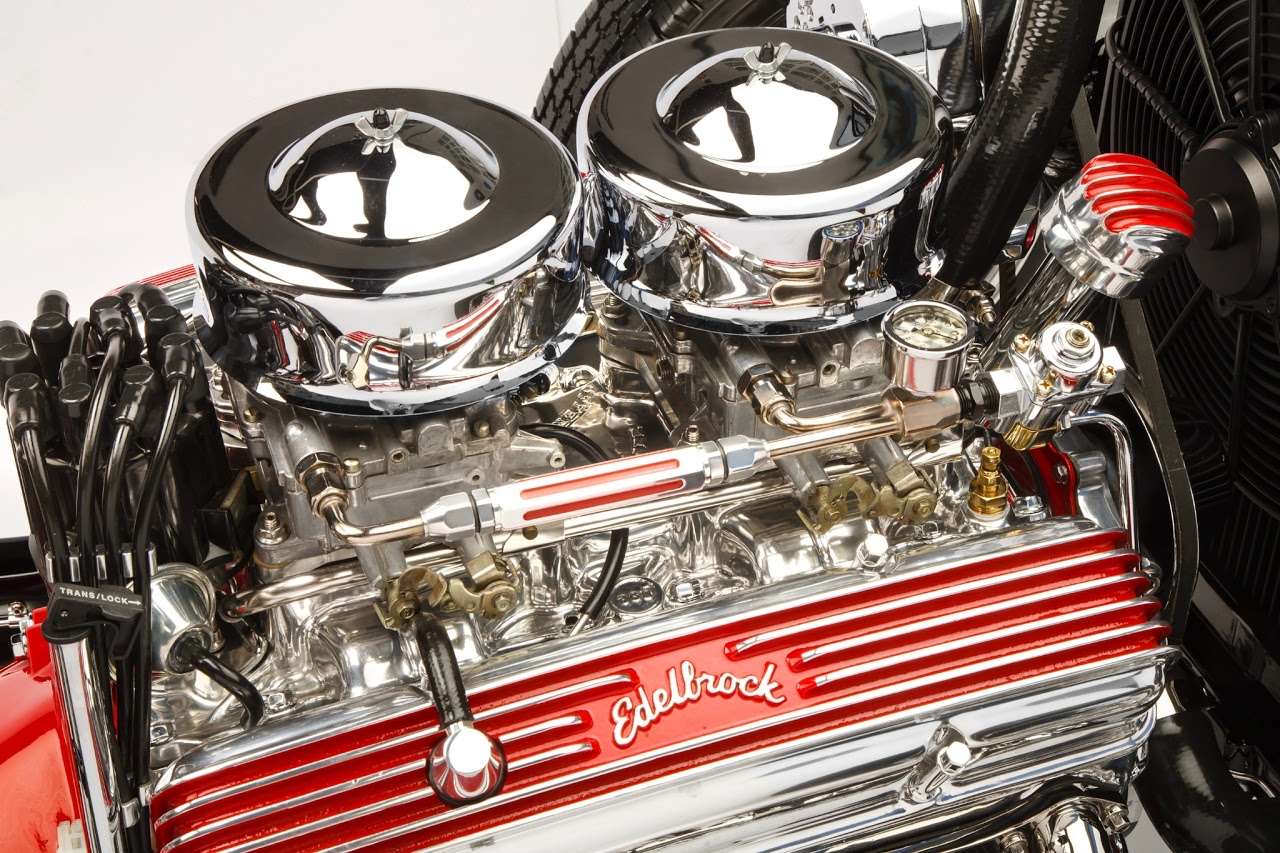 (Ford Engine below from Hemmings)