<!iframe style="align:center; height: 250px; max-width: 100%; width: 100vw; overflow:hidden;" src="https://storage.googleapis.com/pubzapuscentral/watchprosite/ad/adsGO10/index.html" frameborder="0">

Horology75
7159

<!tag blob="forumpost.visitstar">
Audemars Piguet Offshore Divers Forged Carbon
I had this watch in 2013 and with the fear of fiber and resins falling off like the issue I had with my Grand Prix offshore I sold it . Talk about seller's remorse! Light , practical and economical were the right words to explain the timepiece . After almost 8 years now I do have an opportunity to get the forged carbon version . Now thinking to make it a midlife crisis piece by adding a yellow rubber and buy it or should I just let it be one of those piece which one loves and appreciates but never pulls the trigger ...
Iam very tempted and what are your thoughts about it with the yellow rubber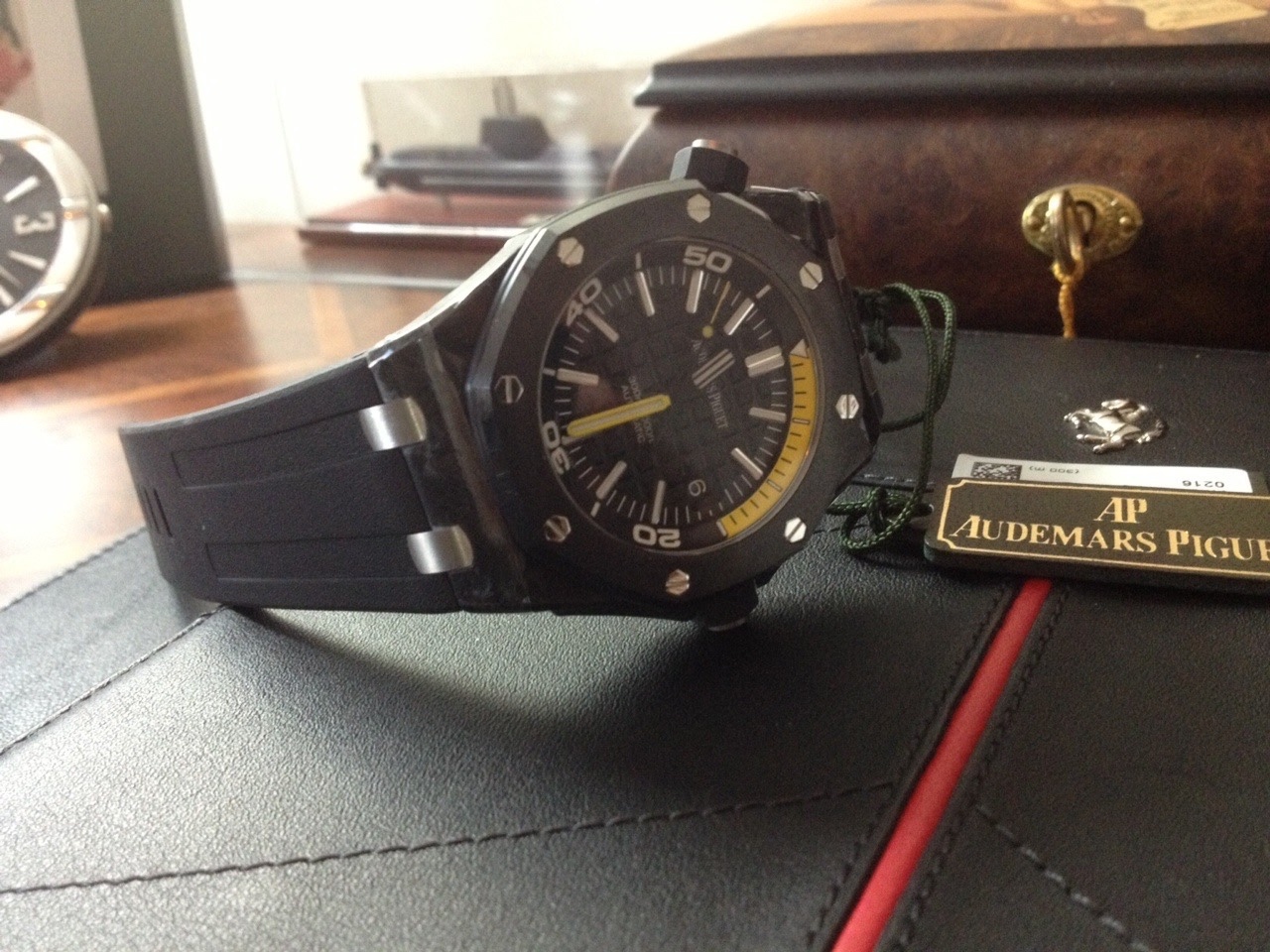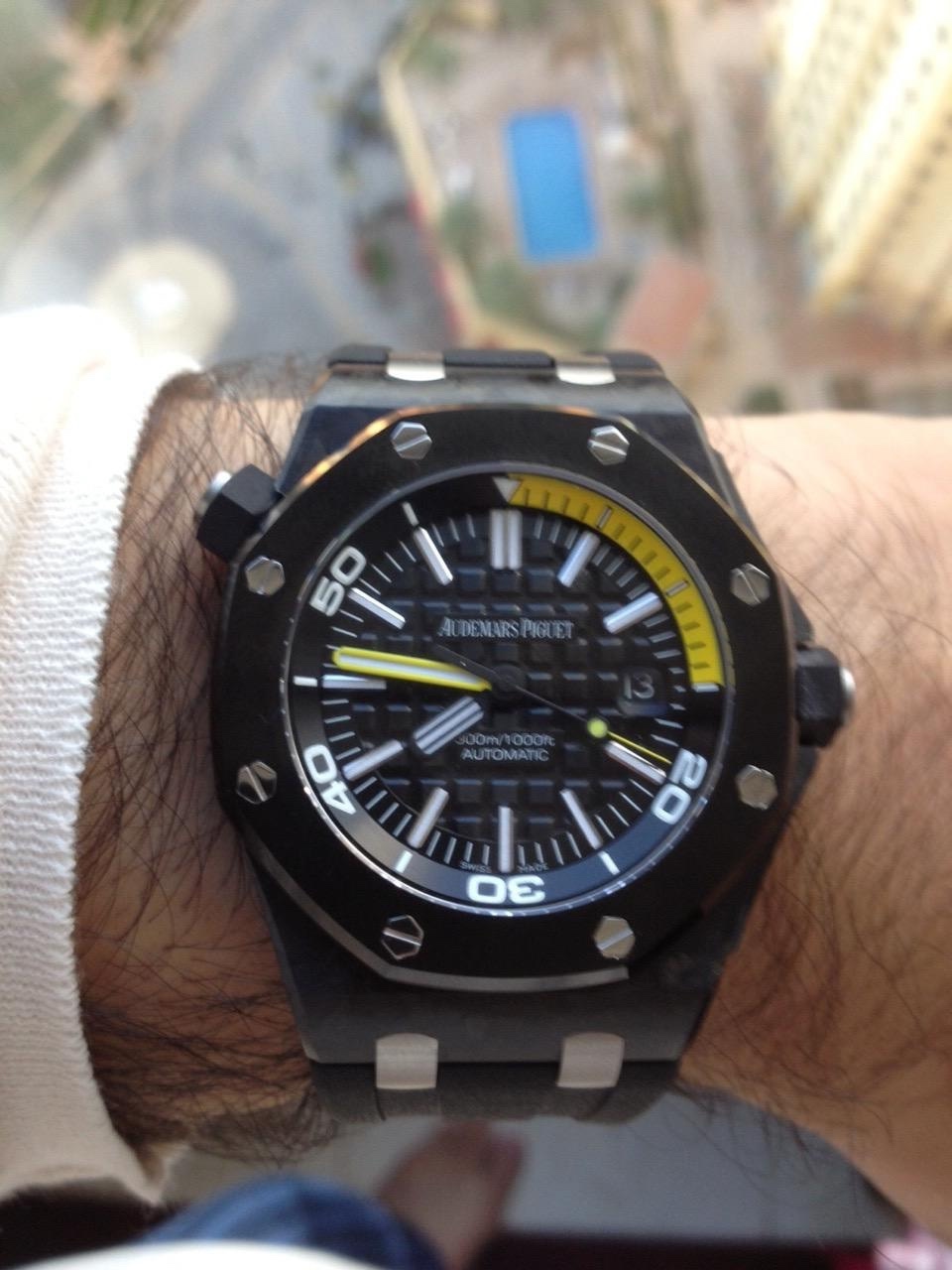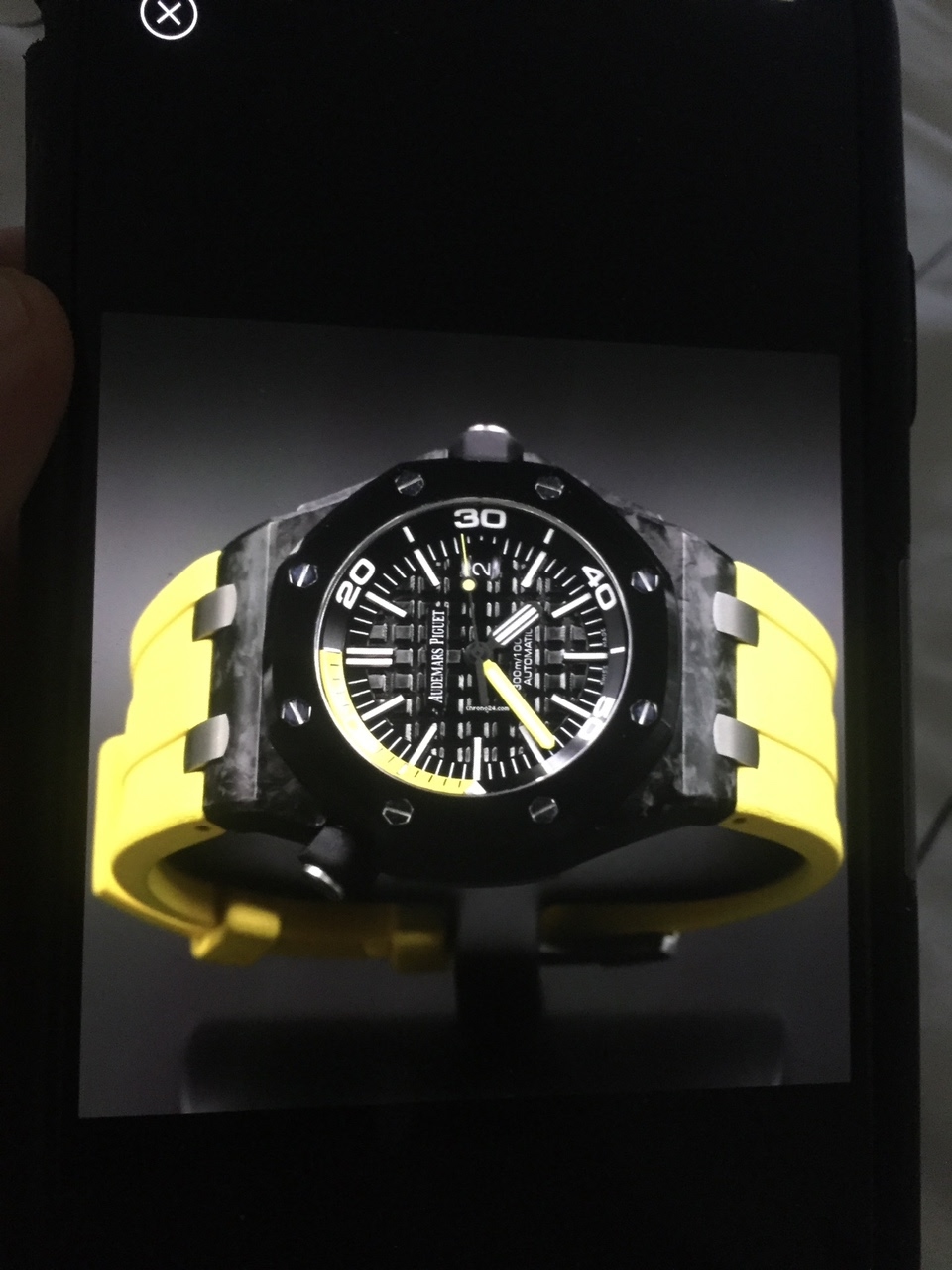 More posts:
<!tag blob="addthis.follow.small"> Comments:
view entire thread
Audemars Piguet Offshore Divers Forged Carbon
I had this watch in 2013 and with the fear of fiber and resins falling off like the issue I had with my Grand Prix offshore I sold it . Talk about seller's remorse! Light , practical and economical were the right words to explain the timepiece . After alm...
I love this version!
I kept my brand new yellow strap for the day when I can buy a carbon diver. Great for summer! Versatile and cool in my view. I too am now into middle age but I don't think it's too late !
I just went through a similar scenario. Short answer-Yes!
I had seen photos here and there but recently had the opportunity to see and try the chronograph. Gorgeous piece! The weight and wrist feel immediately won me- bye bye Deepsea. I investigated the forged carbon and have zero worry about it. Won't shatter l...