cazalea
[Seiko Moderator]
7538

Grand Seiko exhibits SPRING DRIVE at Milan Design Week April 17-22
This Grand Seiko news fits right into the discussion here about Spring Drive, and whether it is classical watchmaking, and does it fit appropriately into a $50k watch's context. Please check it out.
Cazalea
Sponsored by Grand Seiko, two artists have created an art installation that portrays the smooth flow of time exemplified by the Spring Drive movement. You feel the transience of time, approaching the essence of time.
Twelve acrylic objects in different shapes are shown in the space, and parts of the Spring Drive watch movement are sealed inside of them. Looking into the objects, small twinkling parts and framed scenery are merged together, so you can feel the watch movement is approaching the essence of time. And small lights in the transparent objects imply the existence of small electricity generated by the parts themselves in silence.
It is an art installation in which you can feel Grand Seiko's thought just by looking into it.
The trail of the sun draws an arch in the sky; the history of timepieces began by "ticking" this natural arching "movement" which has always been continuous. Time transformed from what used to "flow" to something that "ticks." In their pursuit for better performance, watches demonstrated a higher-precision with the "ticking" of time.
The Spring Drive upgraded the movement of the second hand to be a unique and smooth glide motion and natural, which makes us feel the "flowing" of time, just like a falling raindrop, leaves falling to the ground and stars orbiting in the night sky.
This visual work captures the contrast between the "ticking time" and "flowing time".
Created by Shingo Abe and Hikaru Mori; Photos by Daisuke Ohki.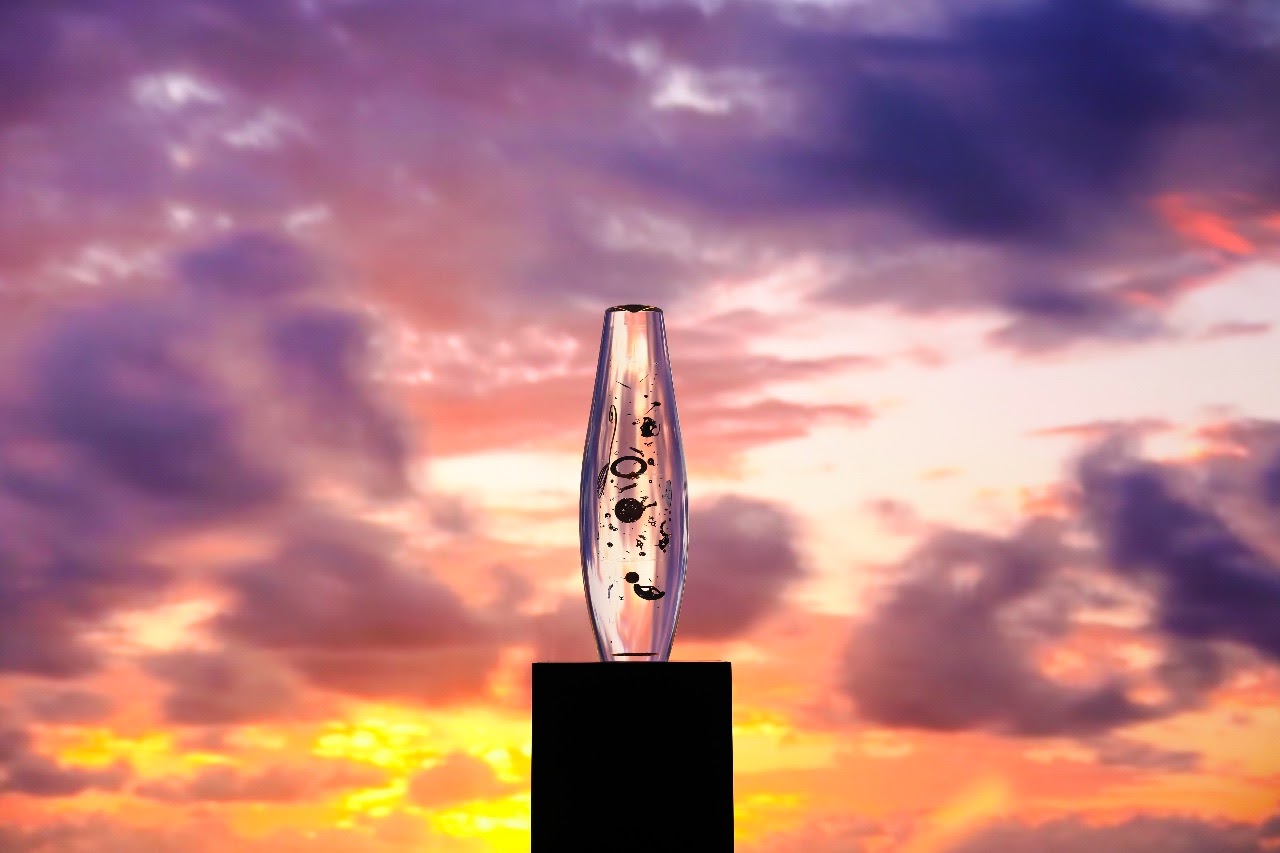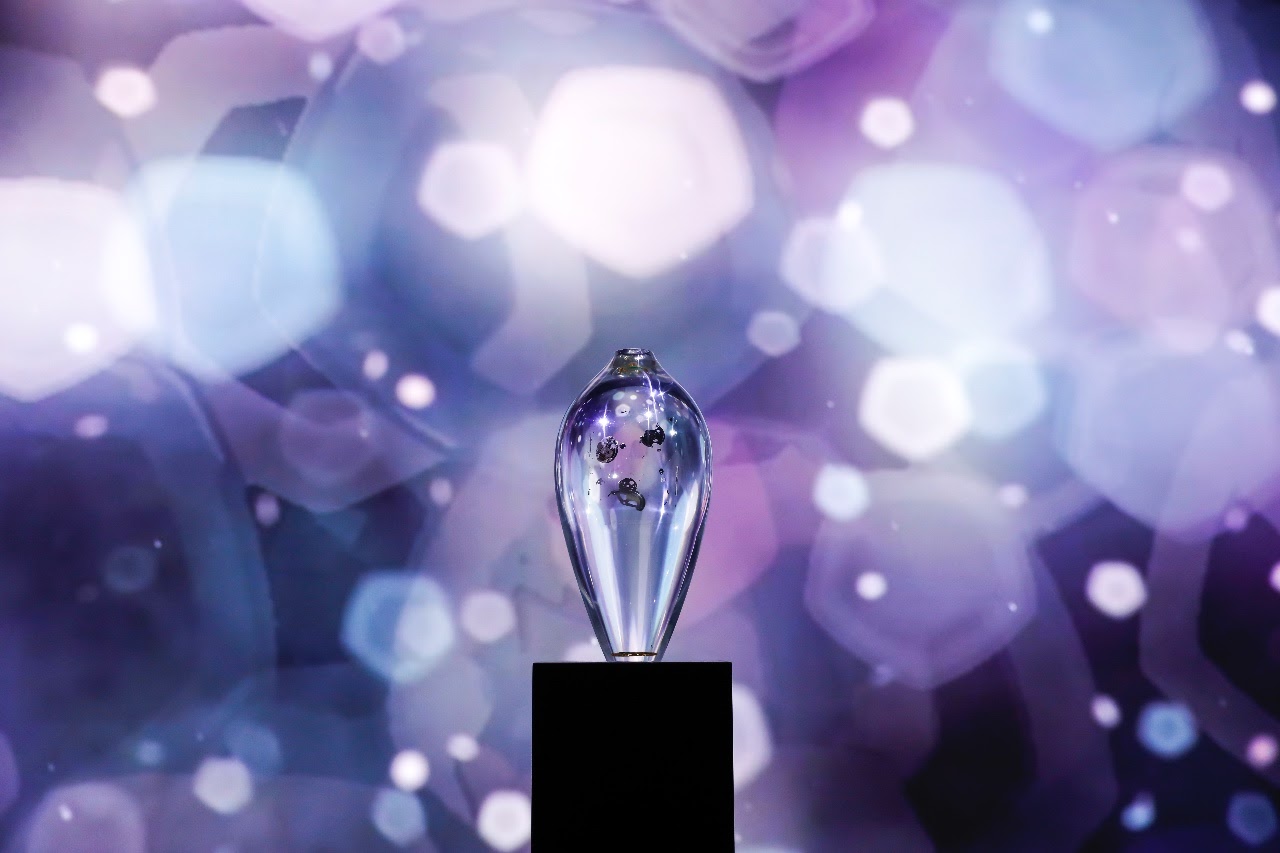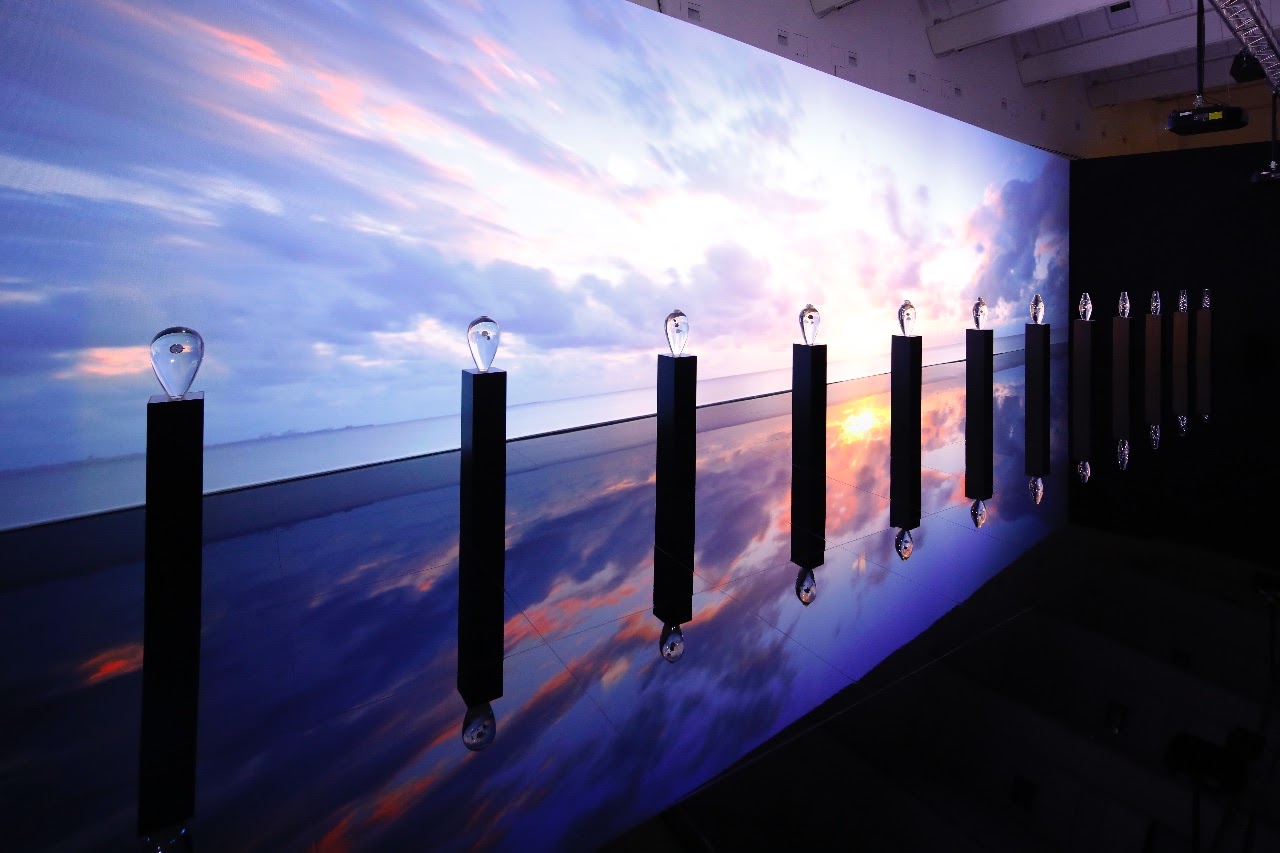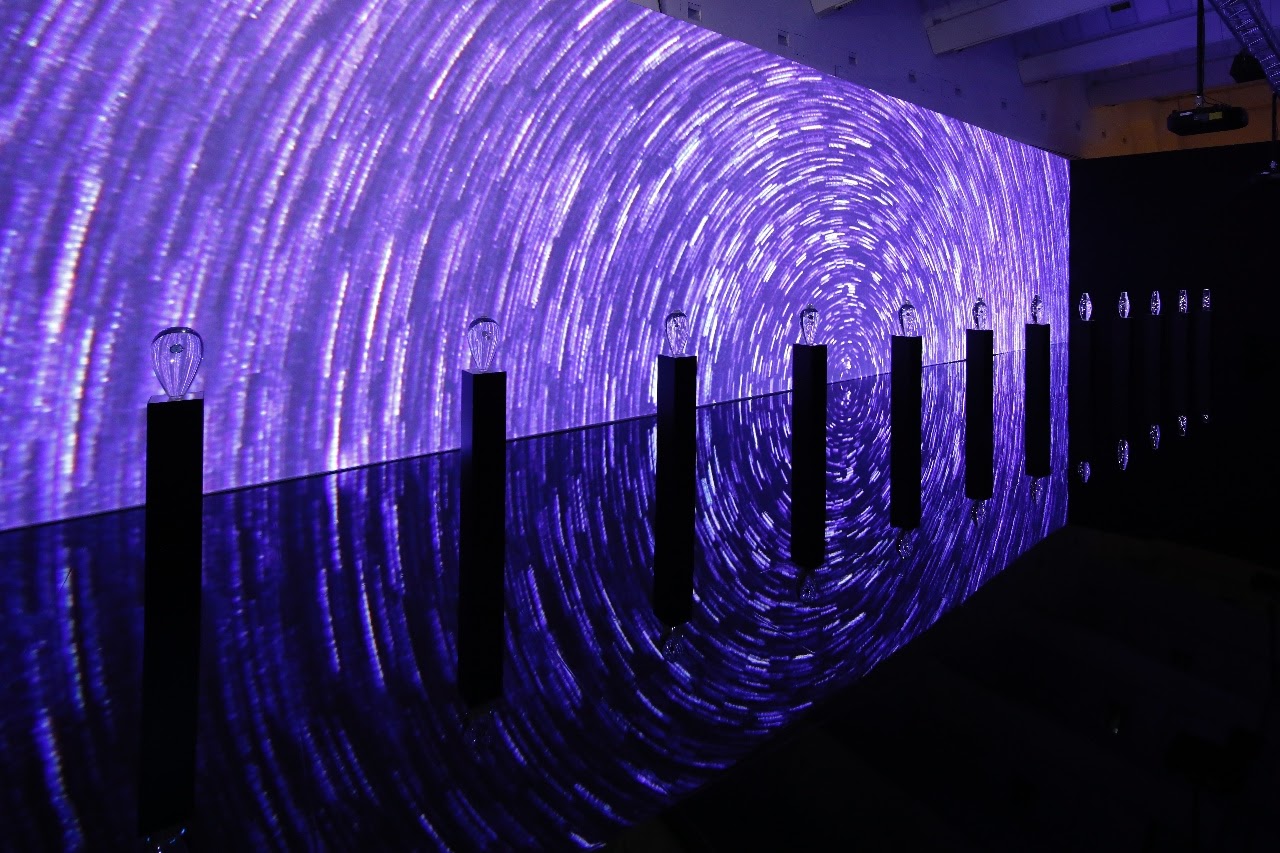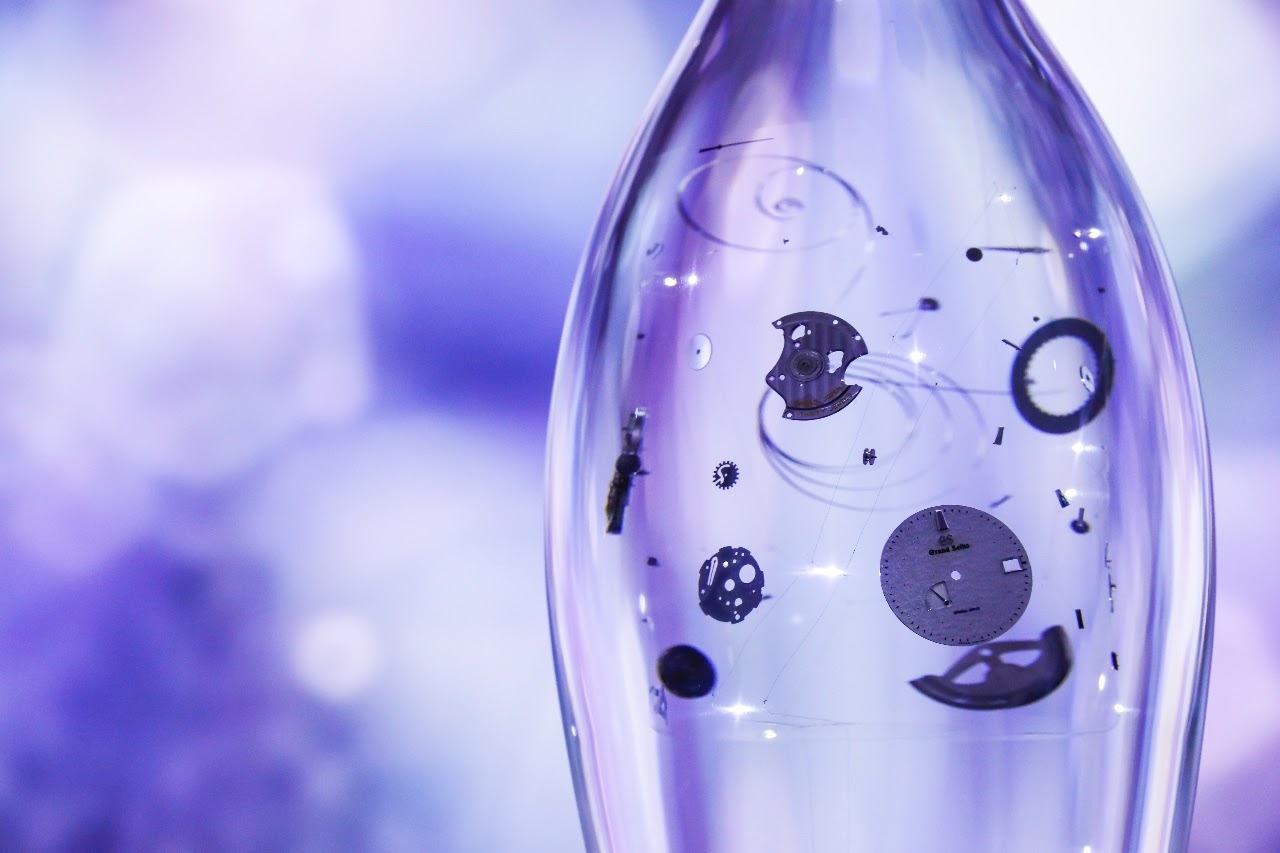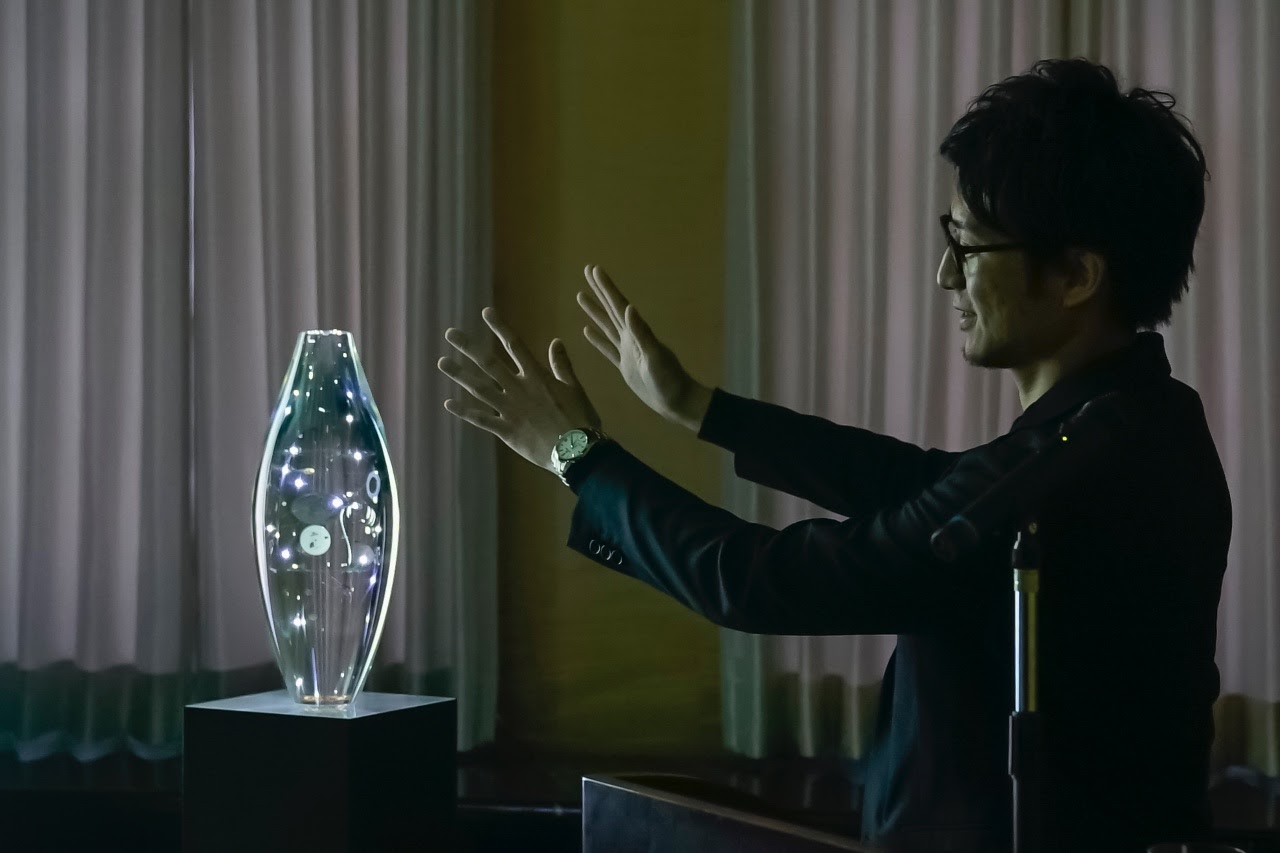 More posts:
<!tag blob=wf.addthis>