<! iframe style="align:center; height: 250px; max-width: 100%; width: 100vw; overflow:hidden;" src="https://storage.googleapis.com/pubzapuscentral/watchprosite/ad/adsGO15/index.html" frameborder="0">

EinPa
1962

<!tag blob="forumpost.visitstar">
Parlor Games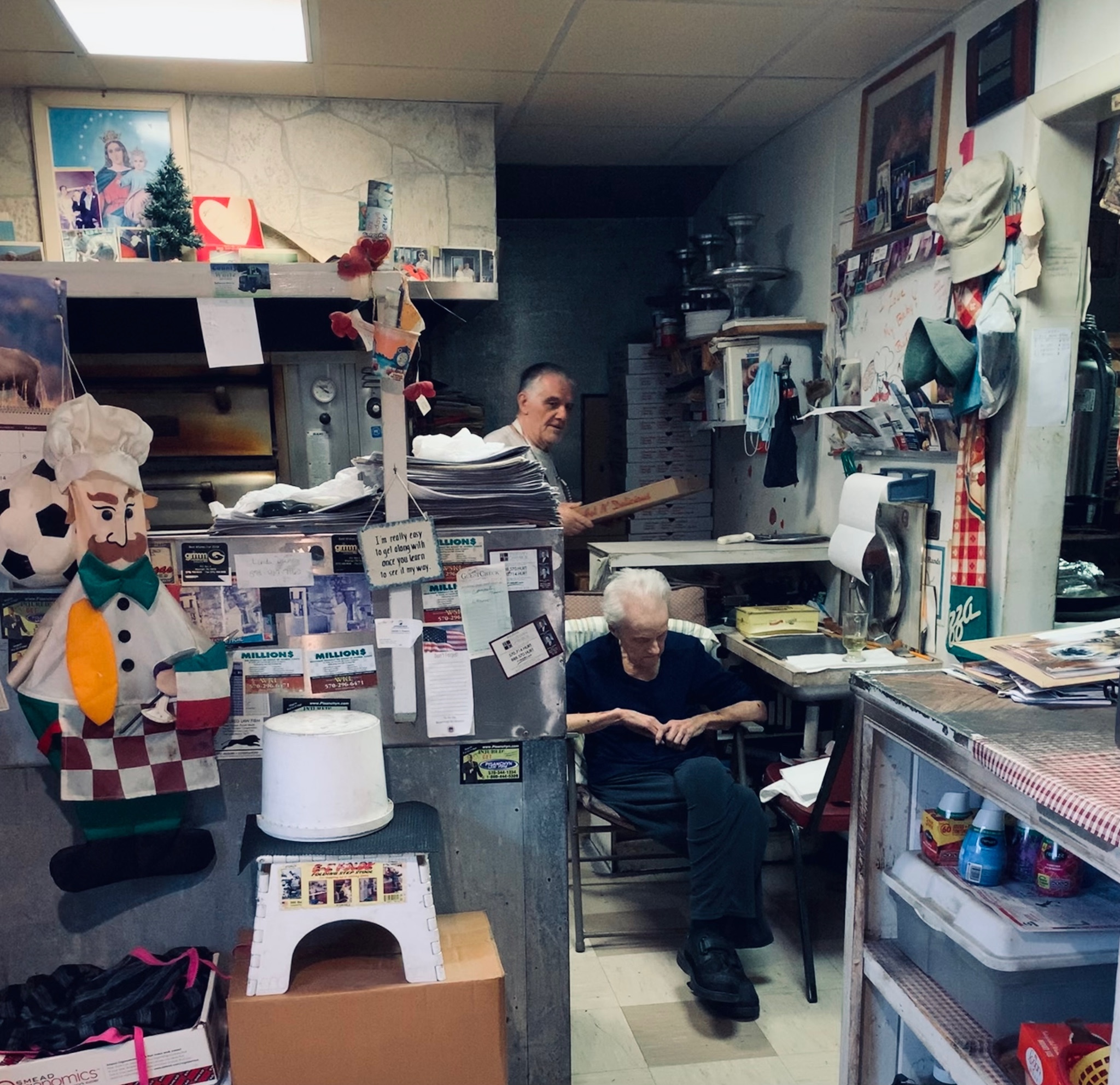 <!tag blob="addthis.follow.small"> Comments:
view entire thread
Hot and Delicious 😋
That guy has been making pizza for a long time... a slice of history there. Casey .
Yes
He's from Naples and lives in a small rural town. He works alone. His wife in the chair is from Kentucky and is quite old. When you call to order (if you can find a place with a cellular signal) You either get an old world Italian voice answering or a tot...
You know
I thought exactly the same. There will be a day soon where he is there alone and then it will be locked. I sort of fantasize it's because he's having a last meal at someone else's place on a street in Naples, but it's more likely he'll just pass away alon...
Coming back around…
This is the type of art that strikes deep into the soul of an individual. At first blush, it is a photo of a a pizza parlor. However, the more you linger in the image, you see and feel more things. Simply, thank you. -John
Thanks John
In some ways the Black and white one I posted on this thread is even more devastating. I like this type of editorial photography where it's busy and the message reveals itself