Bruce-YVR
423

New old shoes for my One6enO
Hi... a good Pam enthusiast gave me one of his straps... and I just got this new buckle from XXXX... looks really cool....

The leather strap gave the 161 a more subtle look then the bracelet...

Bruce-YVR aka The Flipper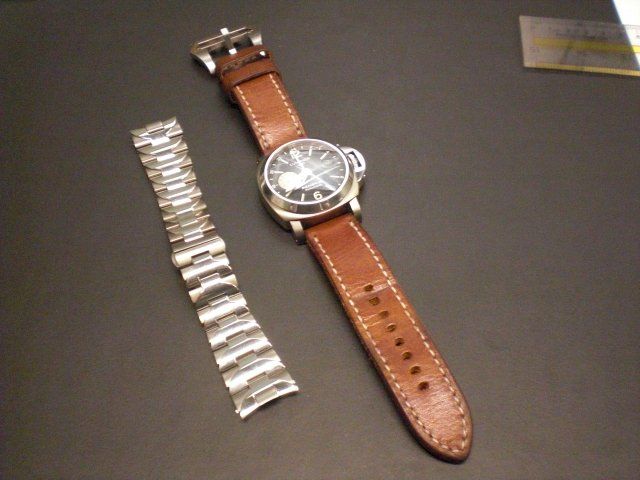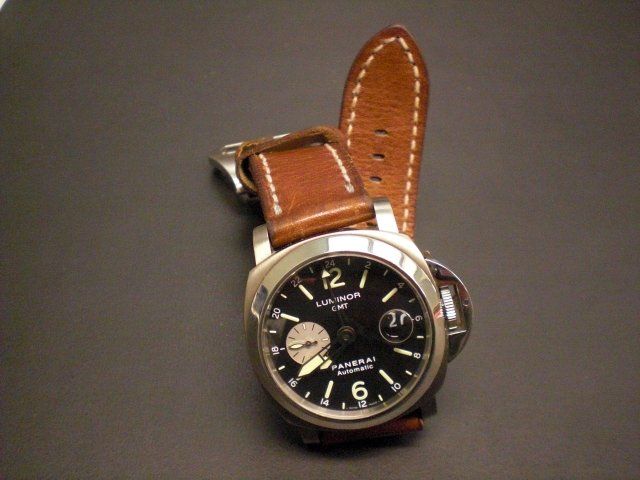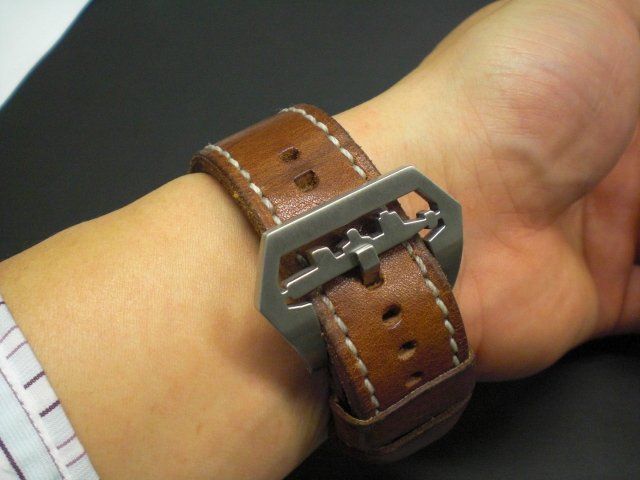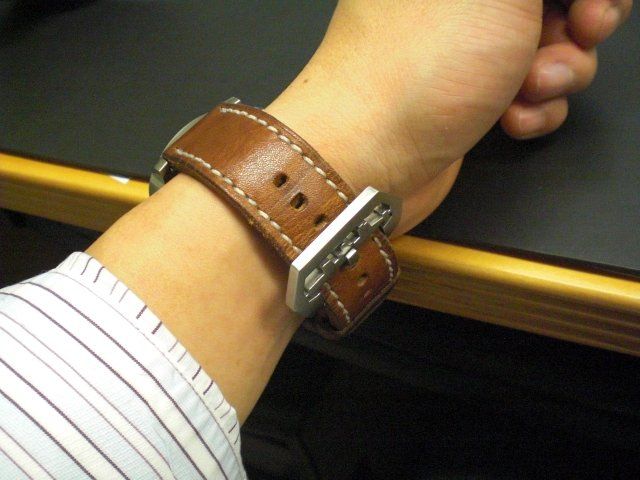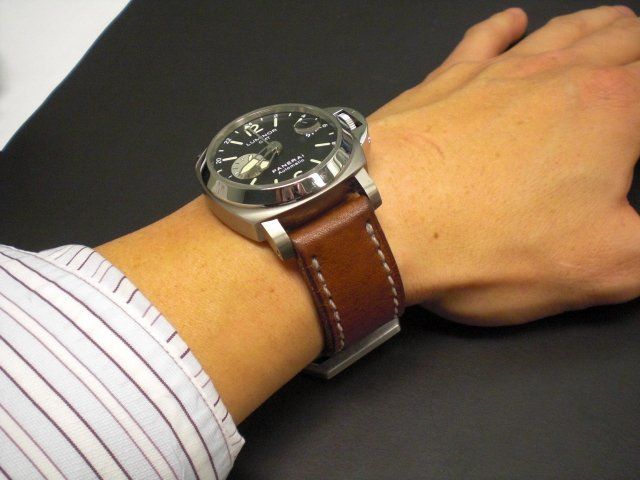 ===
edited out buckle maker's name in accordance with forum's non-commercial guideline
This message has been edited by AnthonyTsai on 2009-11-21 09:10:44
More posts:
<!tag blob="addthis.follow.small"> Comments:
view entire thread
New old shoes for my One6enO
Hi... a good Pam enthusiast gave me one of his straps... and I just got this new buckle from XXXX... looks really cool.... The leather strap gave the 161 a more subtle look then the bracelet... Bruce-YVR aka The Flipper === edited out buckle maker's name ...
A buckle as thick as that one, is it comfortable to wear?
Because I would think it would feel like a bottle cap opener on the wrist since it doesn't curve that much to comform to your wrist curvature. It wins hands down in the looks category but I'm not so sure how well it does in the comfort category. Cheers, A...