New Panerai - PAM01661 Carbotech...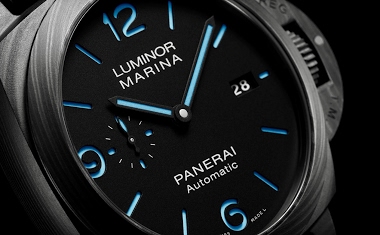 Luminor Marina Carbotech 44 mm (PAM01661) This Panerai model is an addition to the Luminor Marina range. The case is made from Carbotech and features a Sandwich dial with the very cool blue Super-LumiNova markings. Personally I would have preferred the wa
10d
Ahoi
I am preparing the America's Cup 2021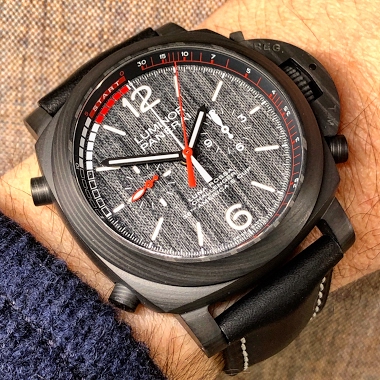 With the PAM1038 on the wrist aka the Luminor Luna Rossa Regatta! Fx
10d
mywrongwrist
Panerai Pre Vendome 5218-203/A Luminor Marina.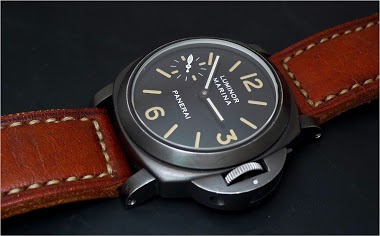 Not my favorite Pre Vendome, but, still, a very nice one. All an era... Best, Nicolas
18d
amanico
372 discontinued?
Moonwatch or Submariner for Panerai and should always be in the catalog or at least its essence. Brands need an anchor after all. If it's replaced, I hope they just upgrade it.. better WR? Different color indices? Something non-matching like an off white
24d
amanico
My dream Luminor Duo: Pam127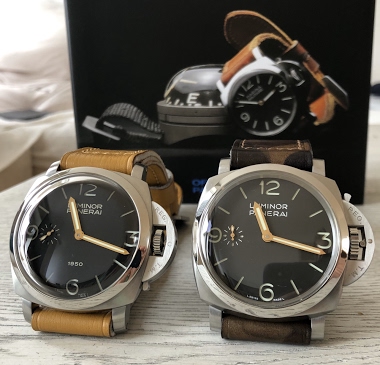 24d
amanico
Panerai: a few words about the Luminor Sealand Year of the Rat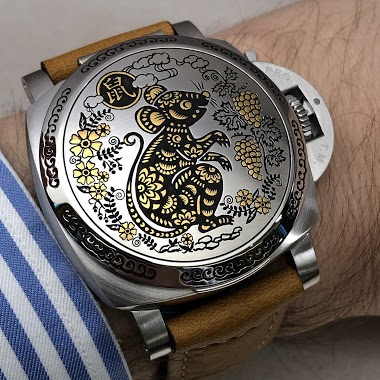 It's come full circle. Panerai has just unveiled its twelfth watch dedicated to Chinese zodiac signs with the one celebrating the year of the rat. And of course, this watch is based on the same recipe used previously, namely a steel Luminor 44mm base, pow
19d
amanico
Panerai Pre Vendome 5218-205/A Luminor Submersible Slytech.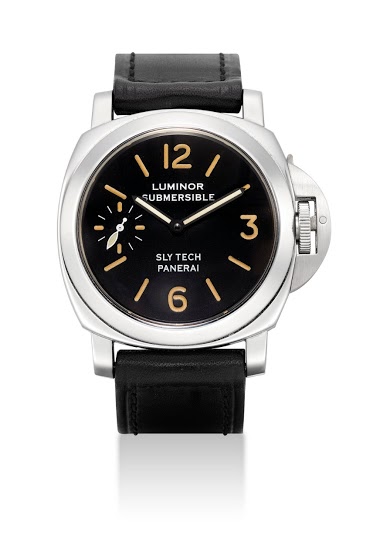 Another one I had in my collection, as almost all the Pre Vendome. It was not my favorite, but I quite liked it. Credit picture: Christies. This unmistakable dial is something! Best, Nicolas
30d
amanico
PAM 510 replaced by PAM 915 on Panerai website (USA version)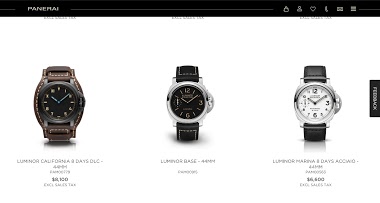 So it looks like they're rolling out the newest iterations of the classic 44mm Luminor watches with 8-day movement. The differences from the PAM 510 I can see include: Return of the sandwich dials. The font on these sandwich dials looks like the same ones
2M
India Whiskey Charlie
A fresh wristshot of the Panerai Luminor Yacht Challenges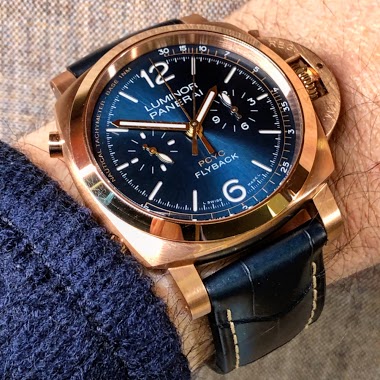 Aka the PAM1020... I love the combo blue dial and red gold case! Fx
2M
MTR
Just back from Les Journées de la Passion in Luxemburg: my selection of wristshots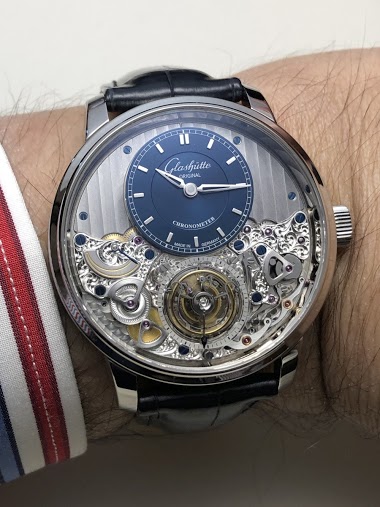 I have just come back from Luxemburg after having attended the "Les Journées de la Passion" event which aim is to present the latest offer from a lot of brands to end customers. This event takes alternatively place in Luxemburg and Brussels and is always
3M
aperna