cazalea
[Seiko Moderator]
9748

OK, diagnosis over, resuscitation has begun
I've decided to get right to work, as a patient who is handled quickly and carefully has a better chance for survival, don't you think?
I removed the back cover. Notice the blued screw near the word SWISS is mostly undone. The adjusting arm has fallen off and slid mostly under the plate.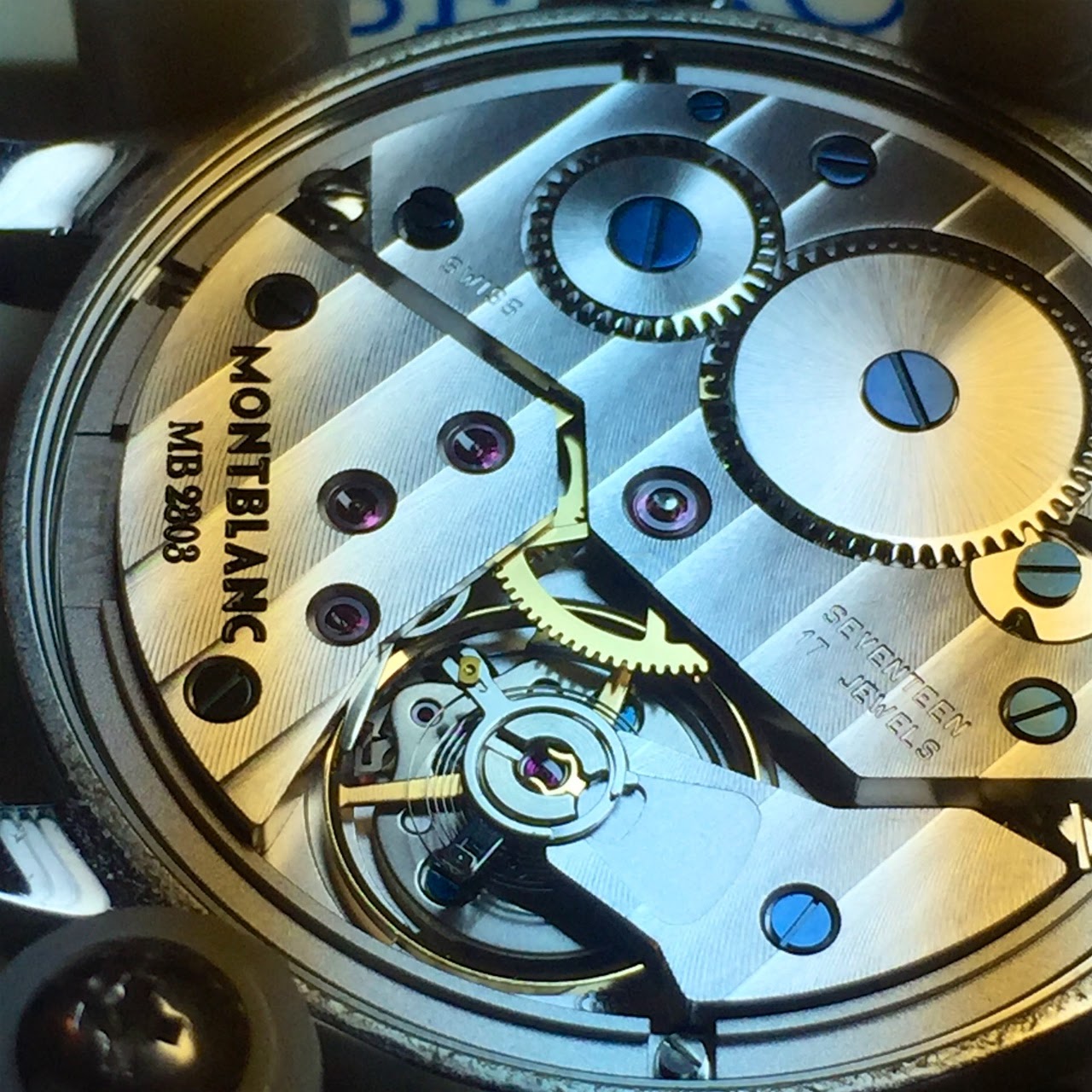 In this photo I have partially-extracted the adjusting arm. The screw is still loose.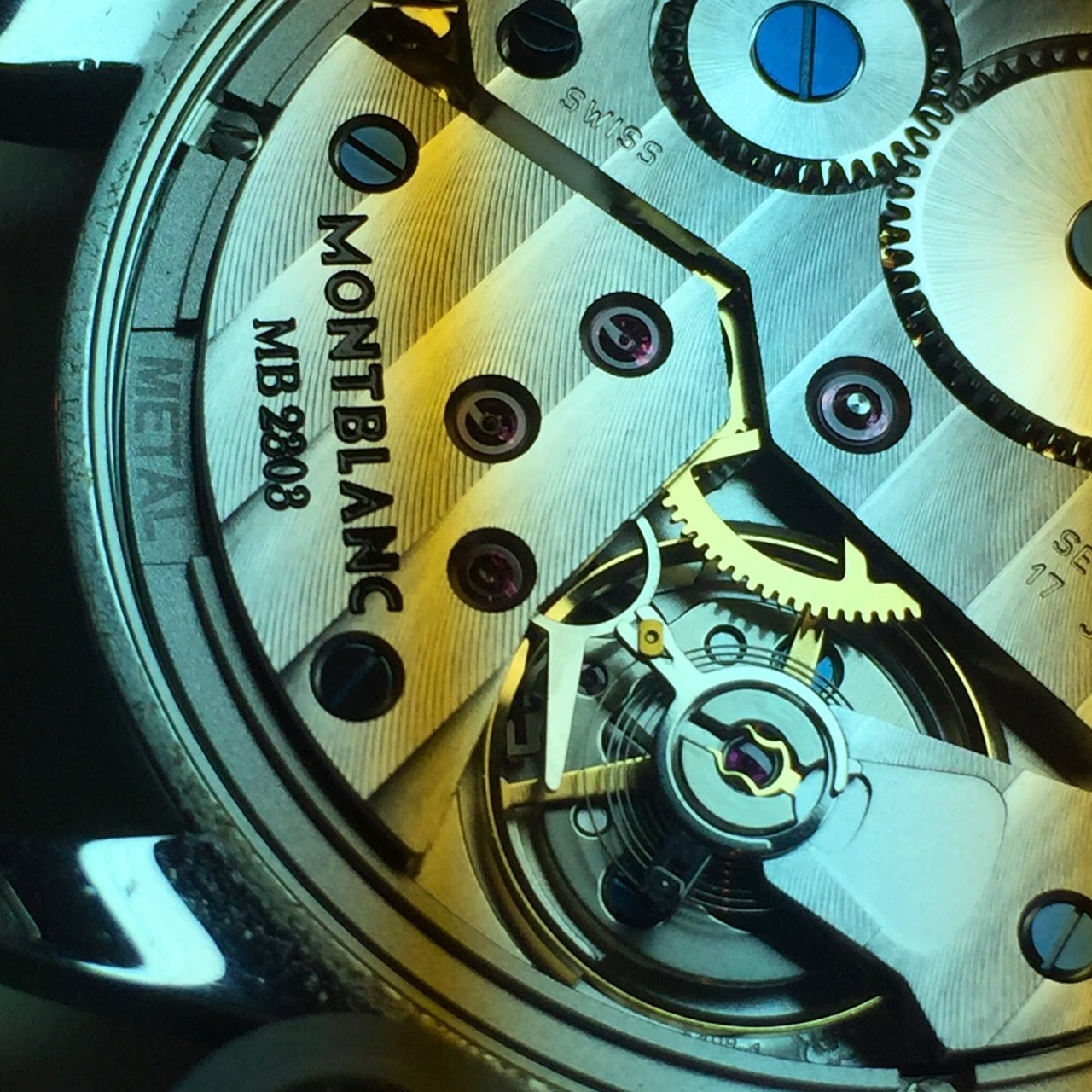 The adjusting arm is out of the middle of the movement and waiting for replacement.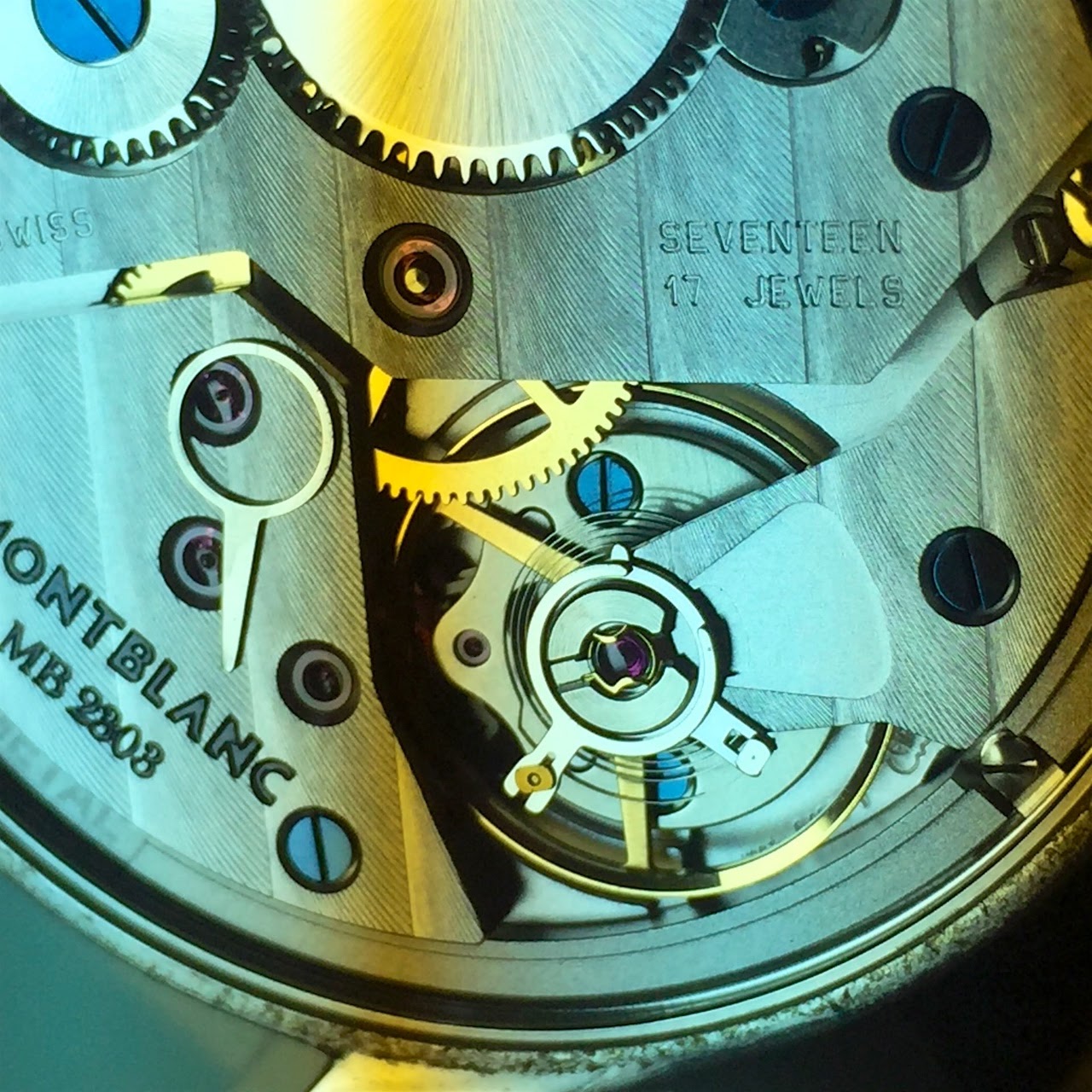 OK, this is where it sits, and all three pieces can be gently pressed on. But what is the proper alignment for those 3 items to start with??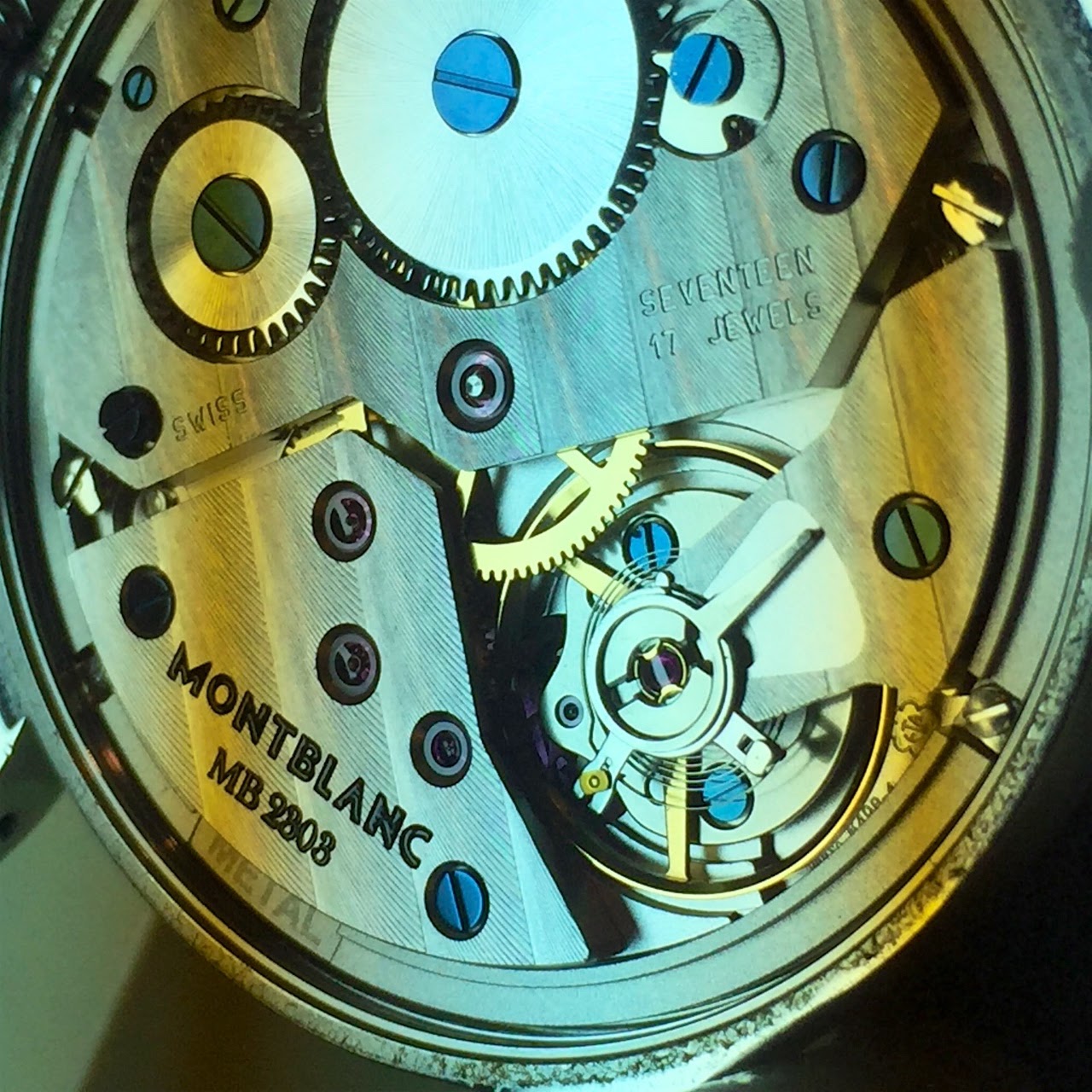 Luckily I have a new 6498 in box to compare with. Mine's undecorated, but it's factory fresh so will serve as a guide.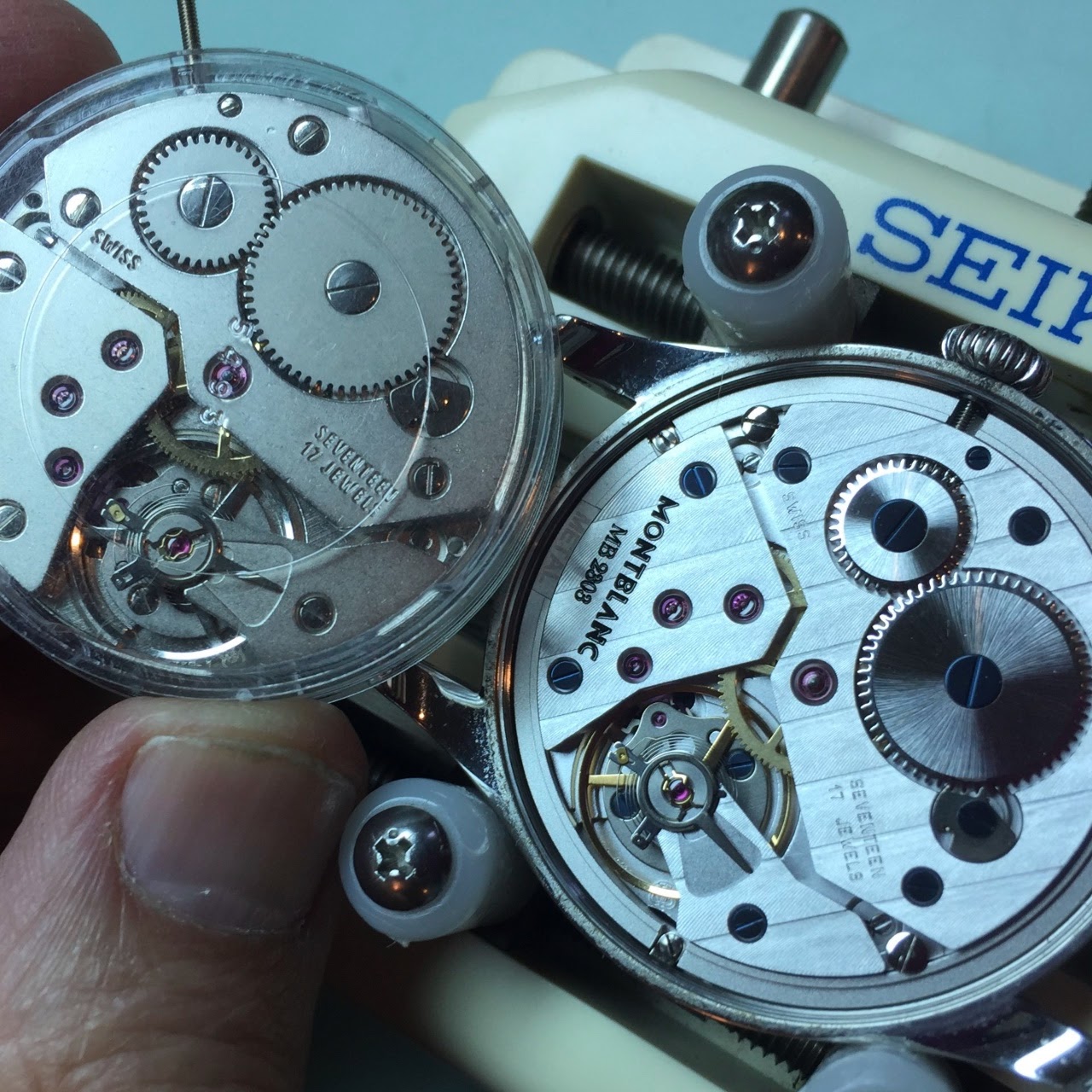 Violá - it is running nicely again. Now observe for a day, adjust, clean up the cover, and close it up. Yes, I checked all the screws and tightened them.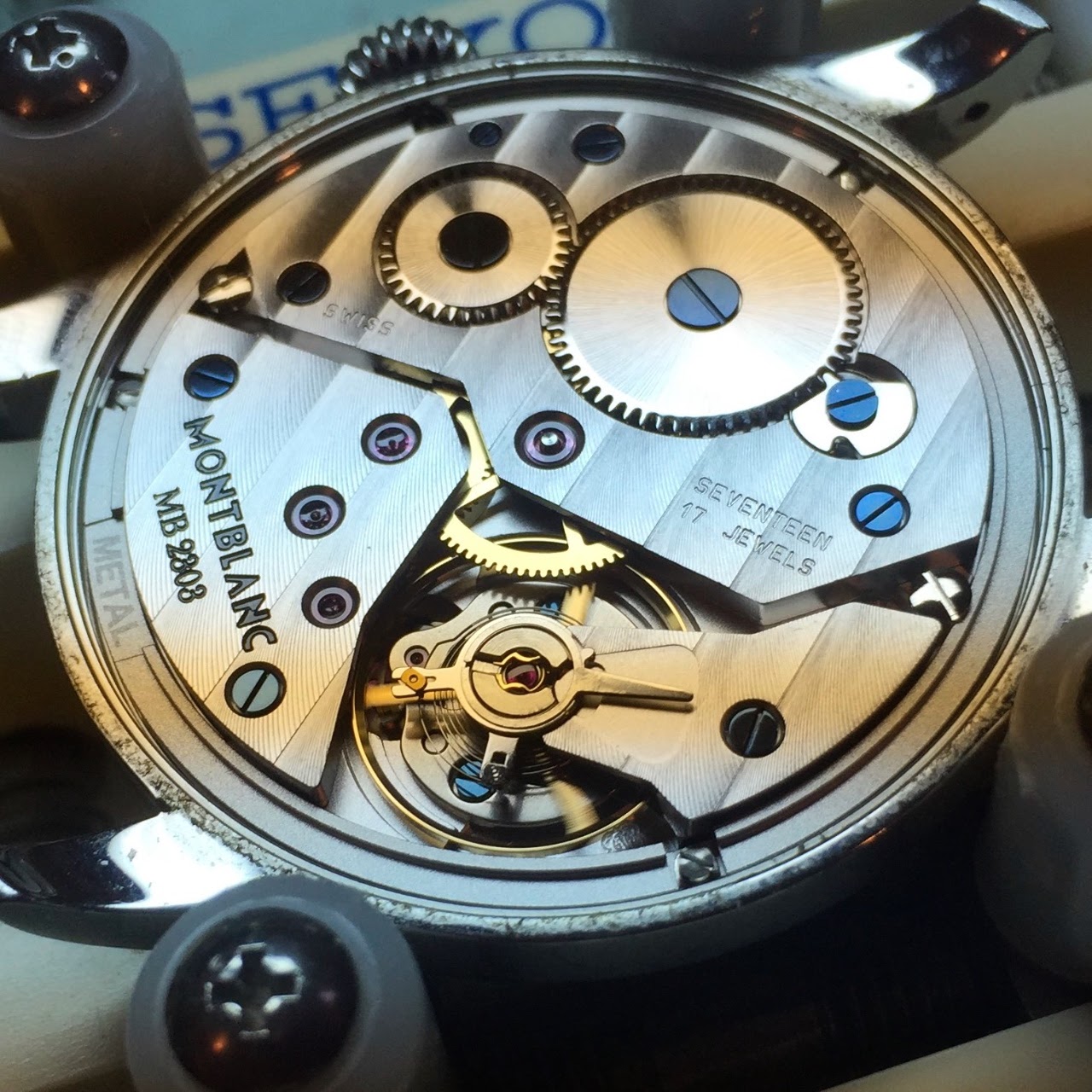 Brothers!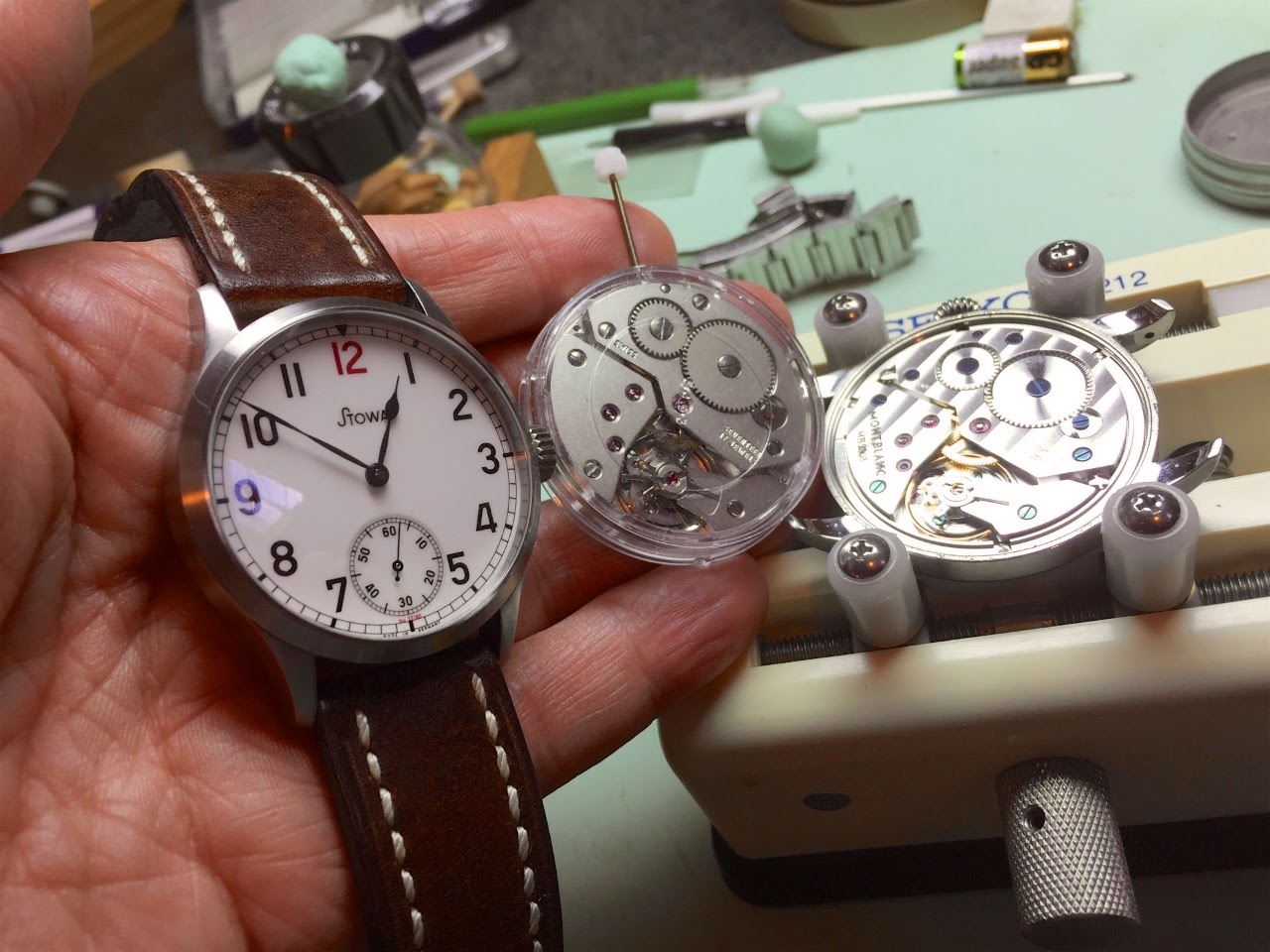 WAIT - oh yes, she brought me a Rolex too ... the very first woman's watch I ever touched. This nice lady went to check out all the facilities at a high-end spa in Dallas where her daughter was recently hired as manager. Massage, facial, dip in the pool ... Oops, she had forgotten to screw down the crown and it filled with water. Here's the photo from 2007 while it was still wet inside.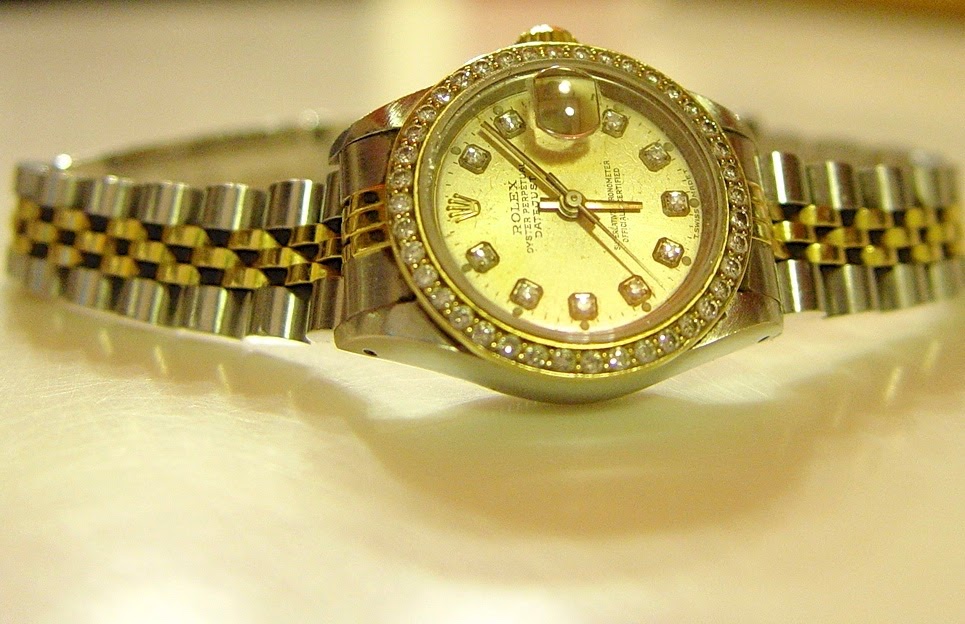 We had to change the dial because it was stained and corroding. But otherwise the movement was fine. Here it is in 2019 not having been touched but worn every day for the last 12 years.
She brought it along with her husband's Montblanc just to be checked over. I'm flattered she thought me capable of keeping her watch running happily.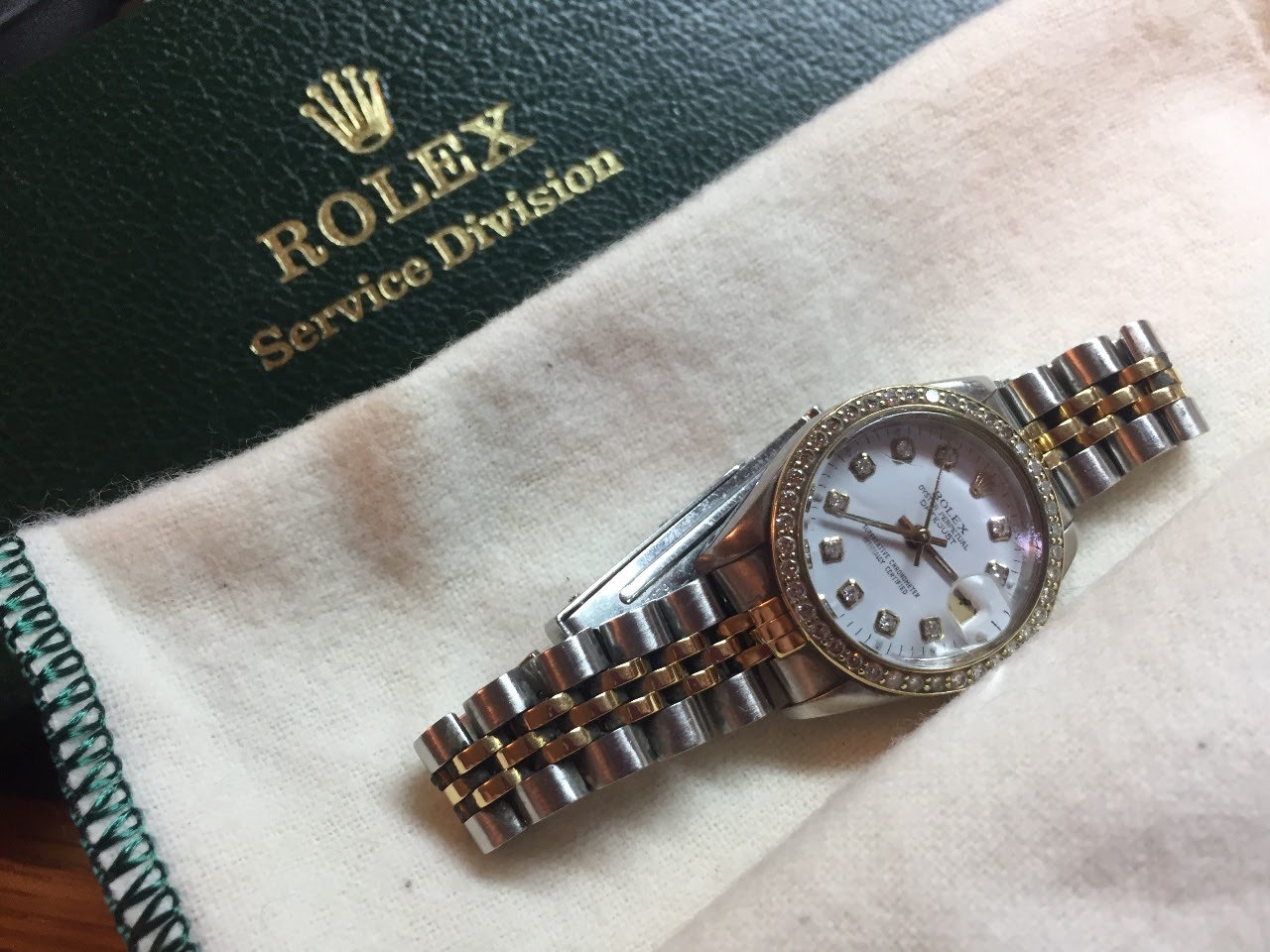 NOTE - this is NOT a business for me, just a hobby. Don't take anything I show you as being approved by the manufacturers


Cazalea