carl
1677

Further info.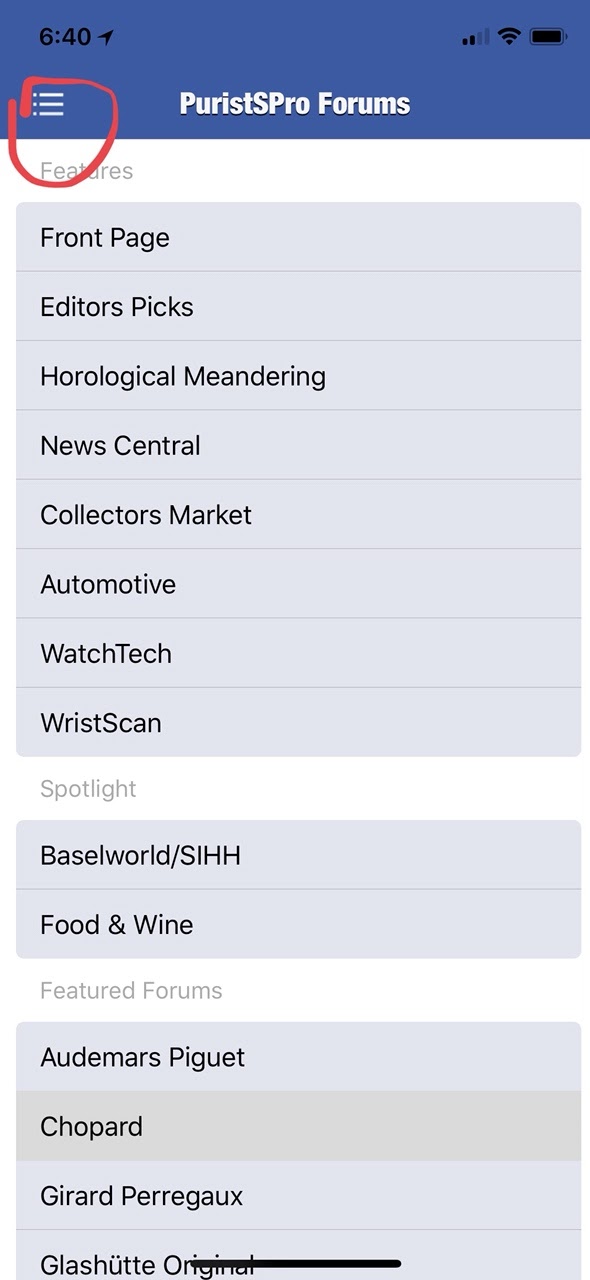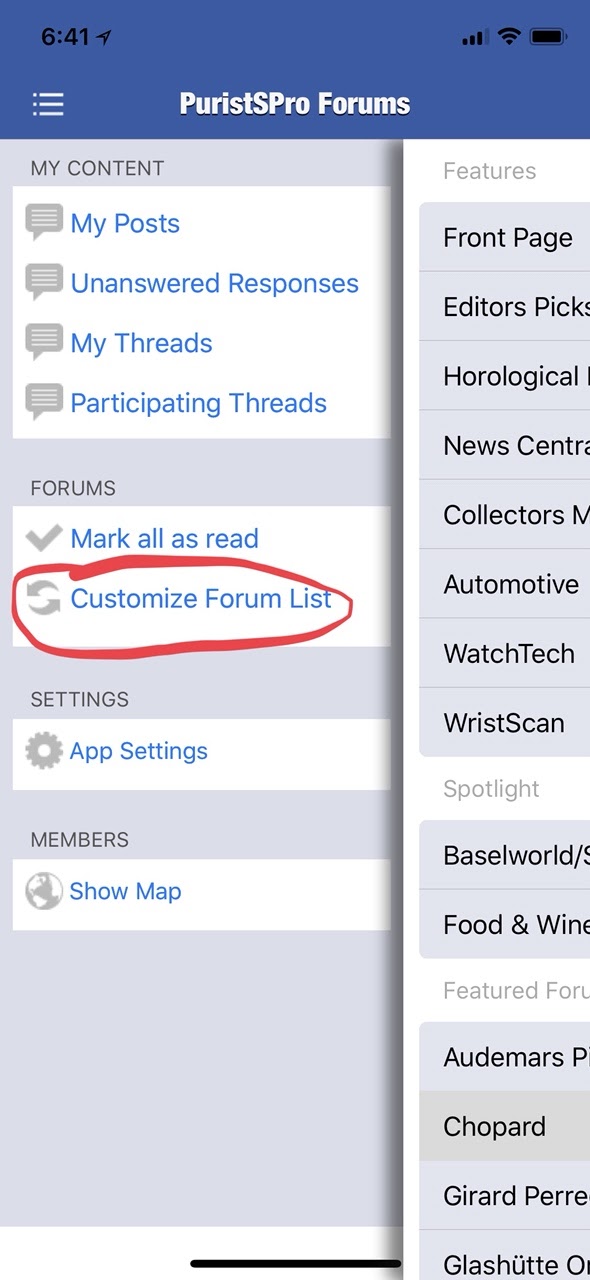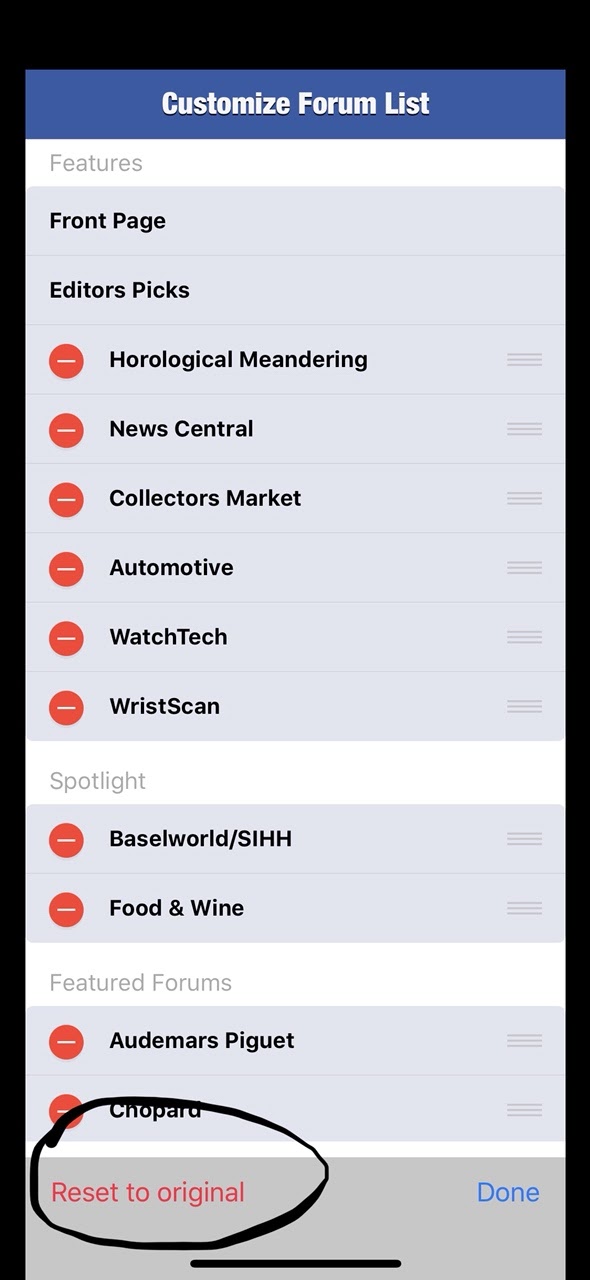 <!tag blob="addthis.follow.small"> Comments:
view entire thread
Two Vacheron Tabs?
Maybe it\'s just me, but on my iPhone 6S plus running 10.3.3 I show two Vacheron tabs when viewing via the app. I believe I have the latest app version as I don\'t see any unloaded updates. Not a big deal as both tabs work...just thought I\'d mention it. ...
The forum list is data driven.
So it must be a snafu of some kind. Sorry about that. You can reset it in the settings by selecting "reset to original" from "customize forum list" in the settings. ...
That worked...
...thanks for the help. It wasn't any big deal but I thought it might be a bug that affected a lot of people. Odd though, that I don't remember doing any kind of customization... Thanks again.