cazalea
[Seiko Moderator]
15112

<!tag blob="forumpost.visitstar">
Two Nights Later -- Birds Again
We took a night off to finish the left-over pheasant spaghetti (See
THIS POST
for Greek Pasta and Italian Picatta) then went to town on the remaining 4 chukar using a German Rabbit Stew recipe (also suitable for game birds).
First I browned the birds with oil, garlic, a little bacon, and aromatic carrots, celery and herbs. Then added some liquid to simmer the birds for an hour or so.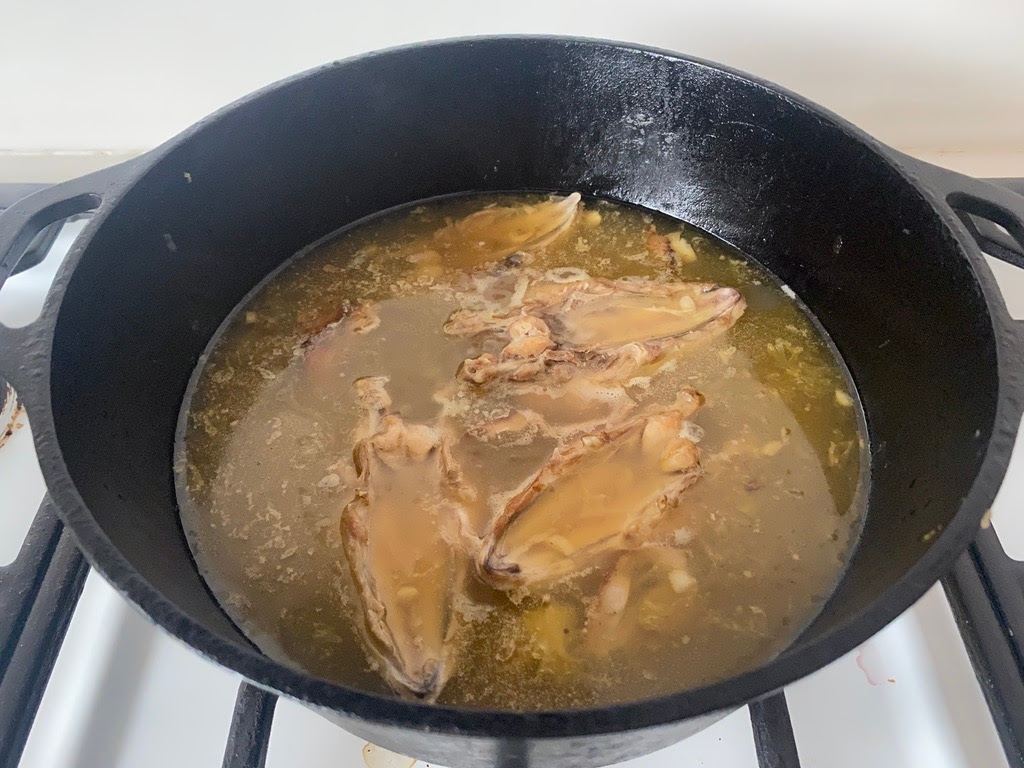 The birds came out, were cooled, and I separated the bones from the meat.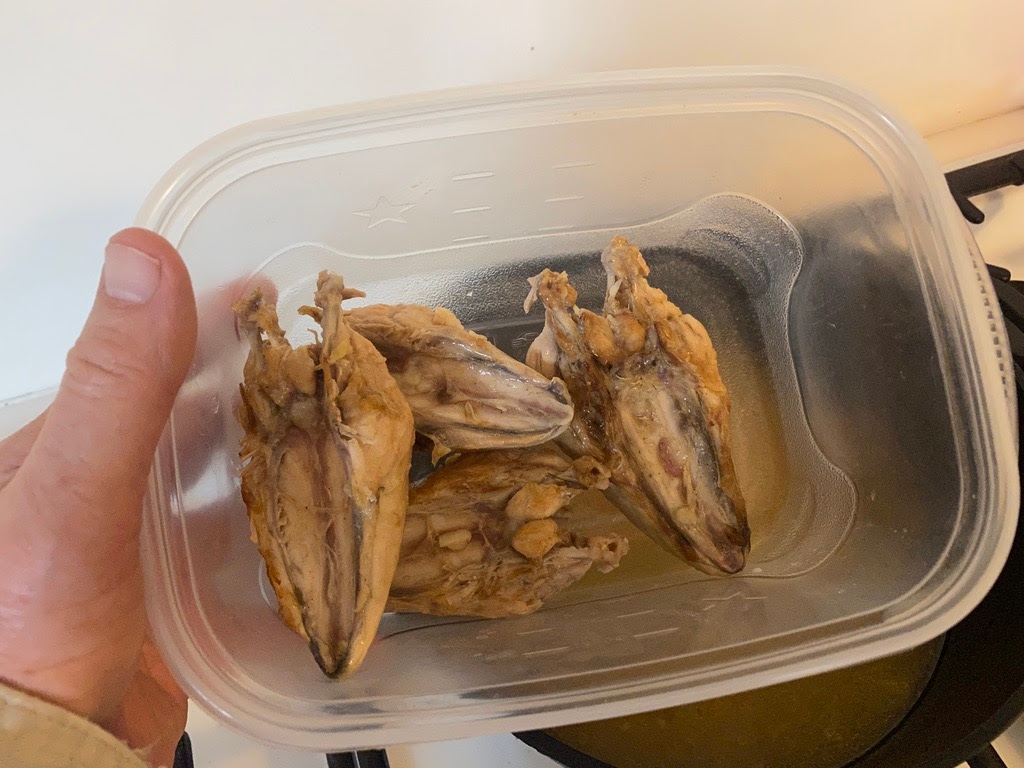 Here we go: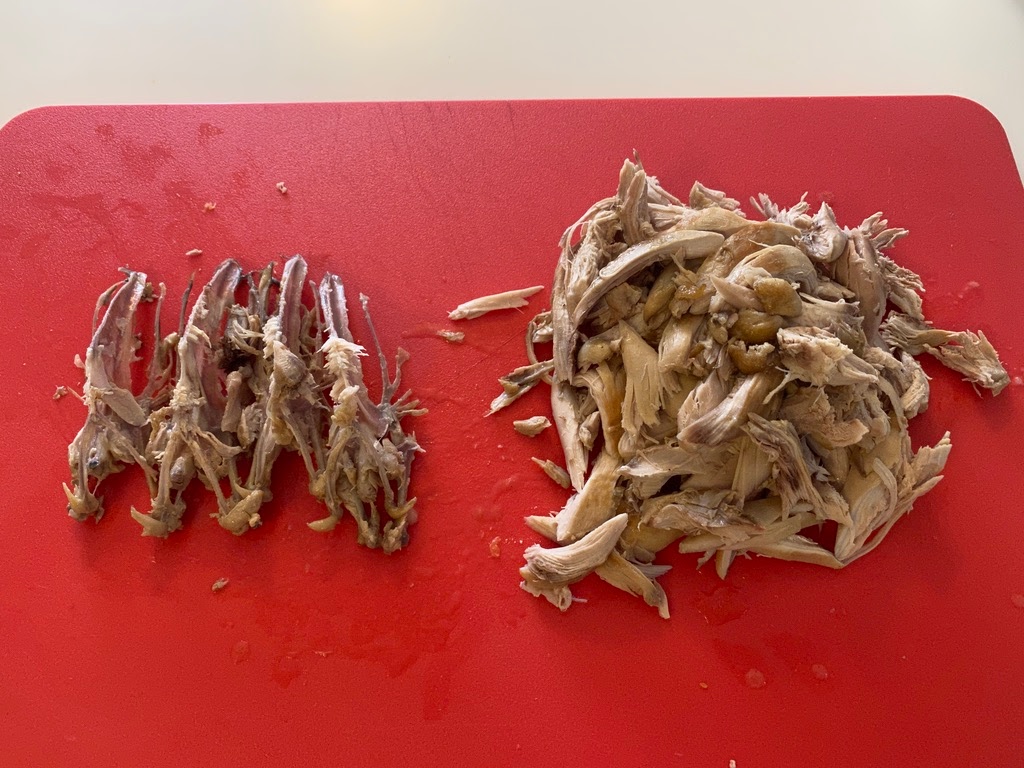 The meat and a pound or so of sliced mushrooms were added back into the broth, along with juice and zest of a lemon. I cooked this for a half-hour or so.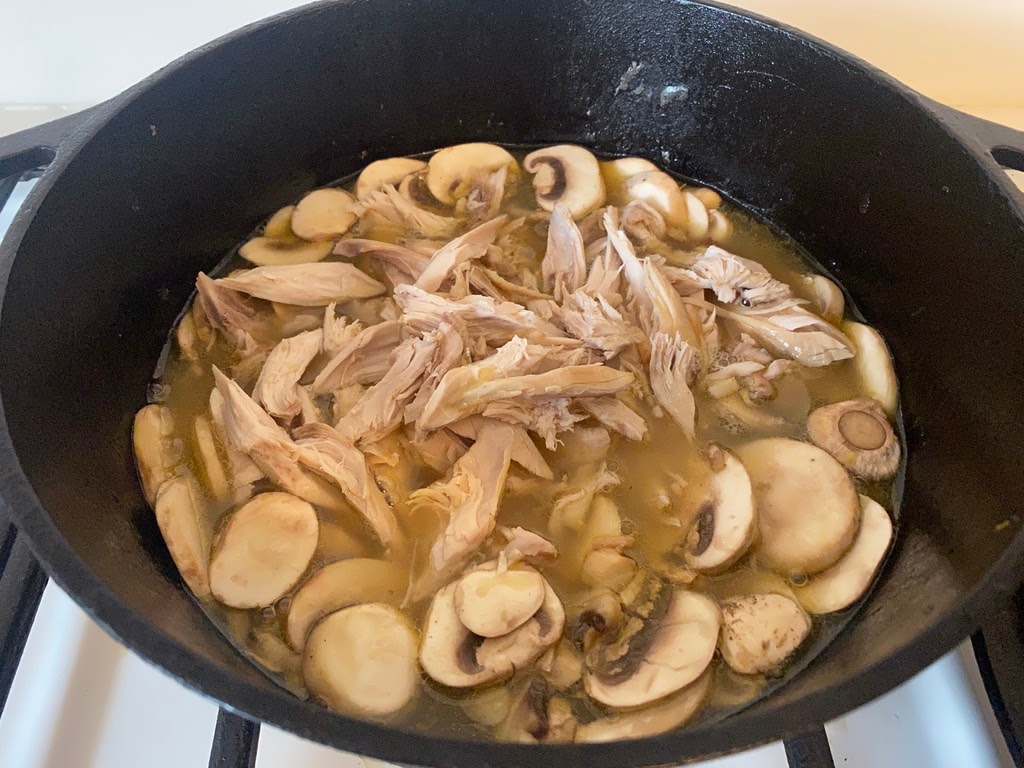 This spent the night in the refrigerator, maturing.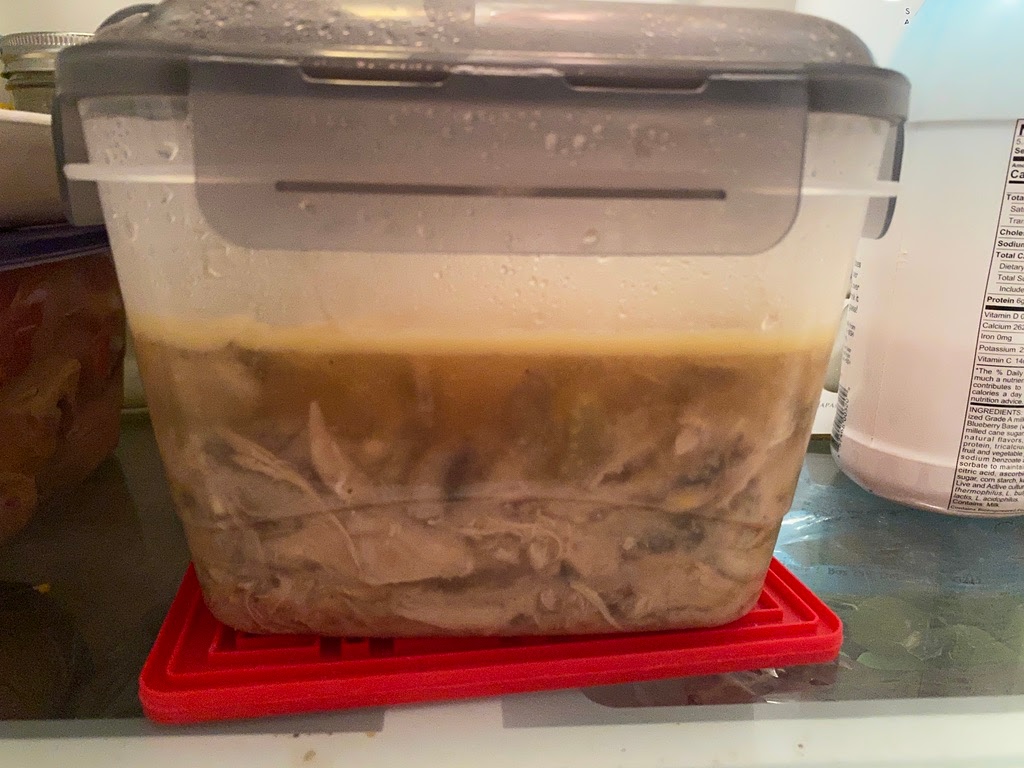 Back to the stovetop today to warm up (while the rain blasted down on us).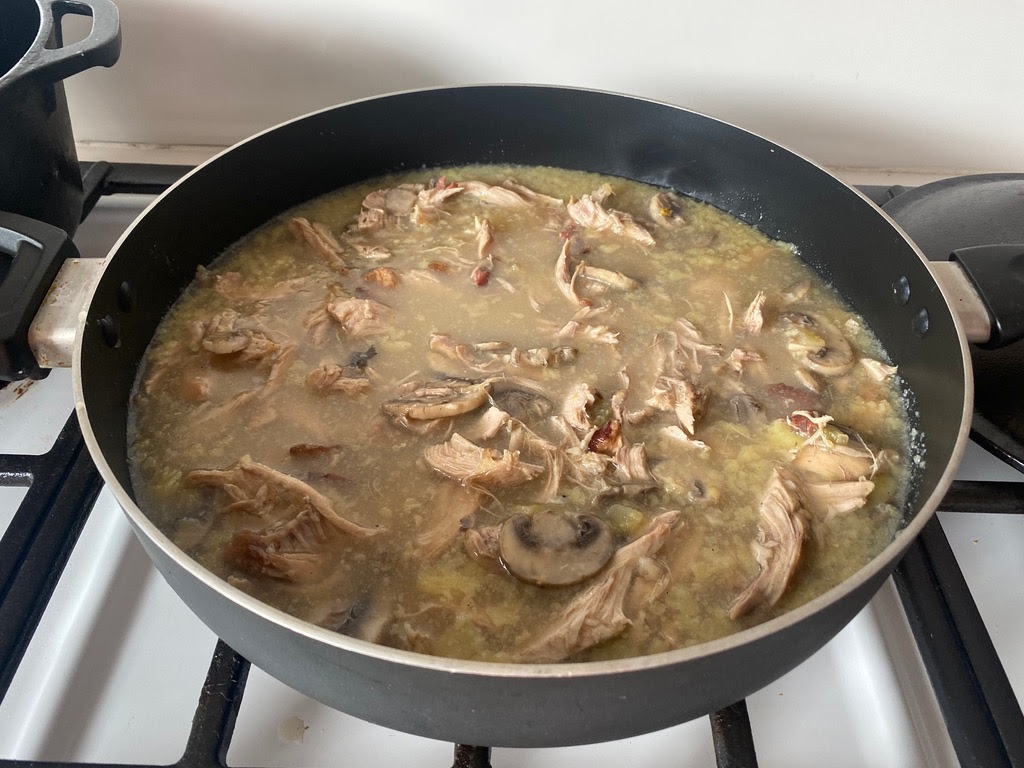 OK, now it's warm and ready for the final ingredients.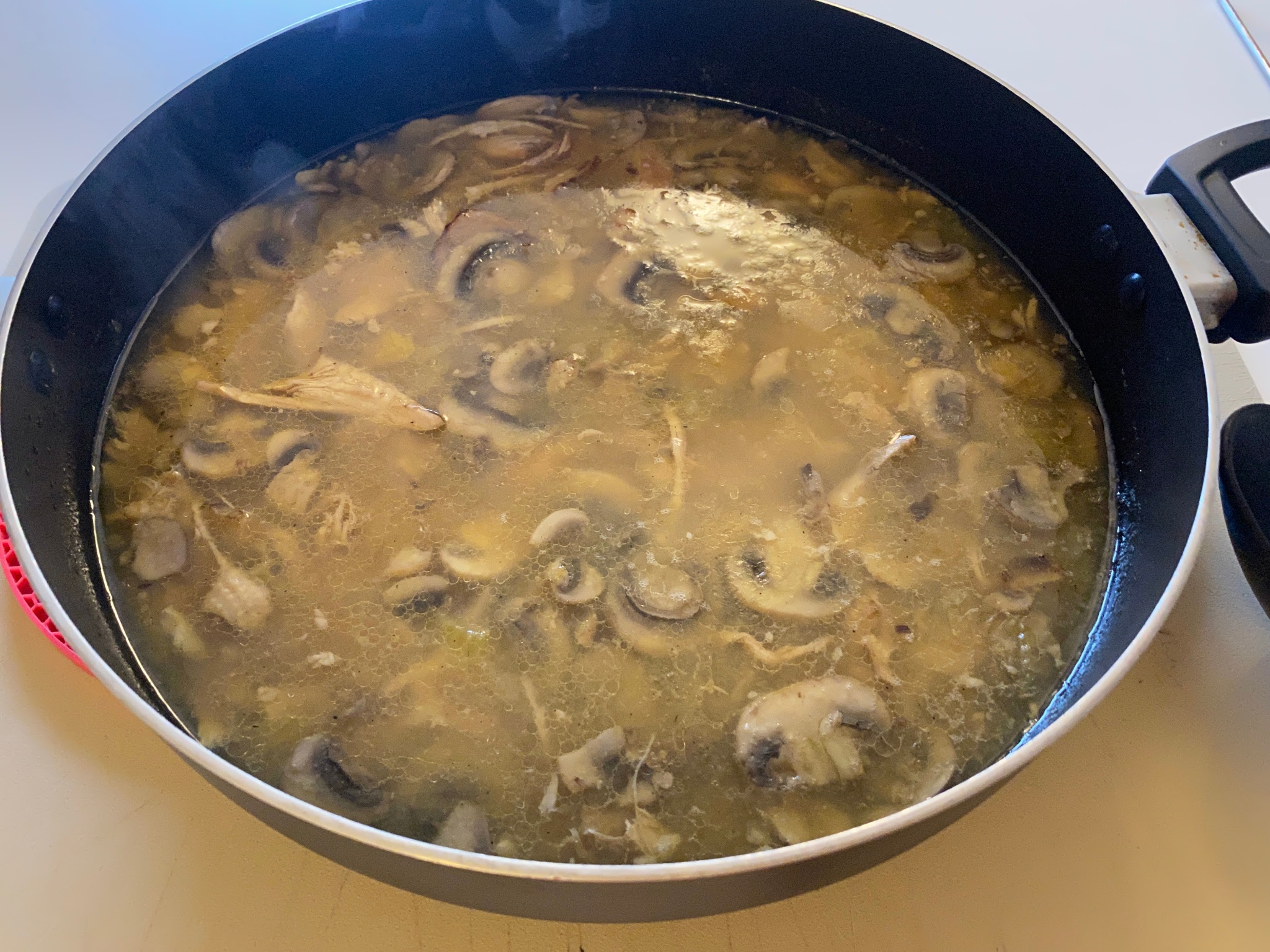 From the refrigerator - 5 Tbs of dry white wine, a generous half-cup of sour cream or creme fraiche, and 2 Tbs of capers. Finished off with fresh parsley.

Pour, stir and serve. We had both a nice California cabernet sauvignon and a dry German Reisling, with freshly baked bread to soak up the stew/liquid.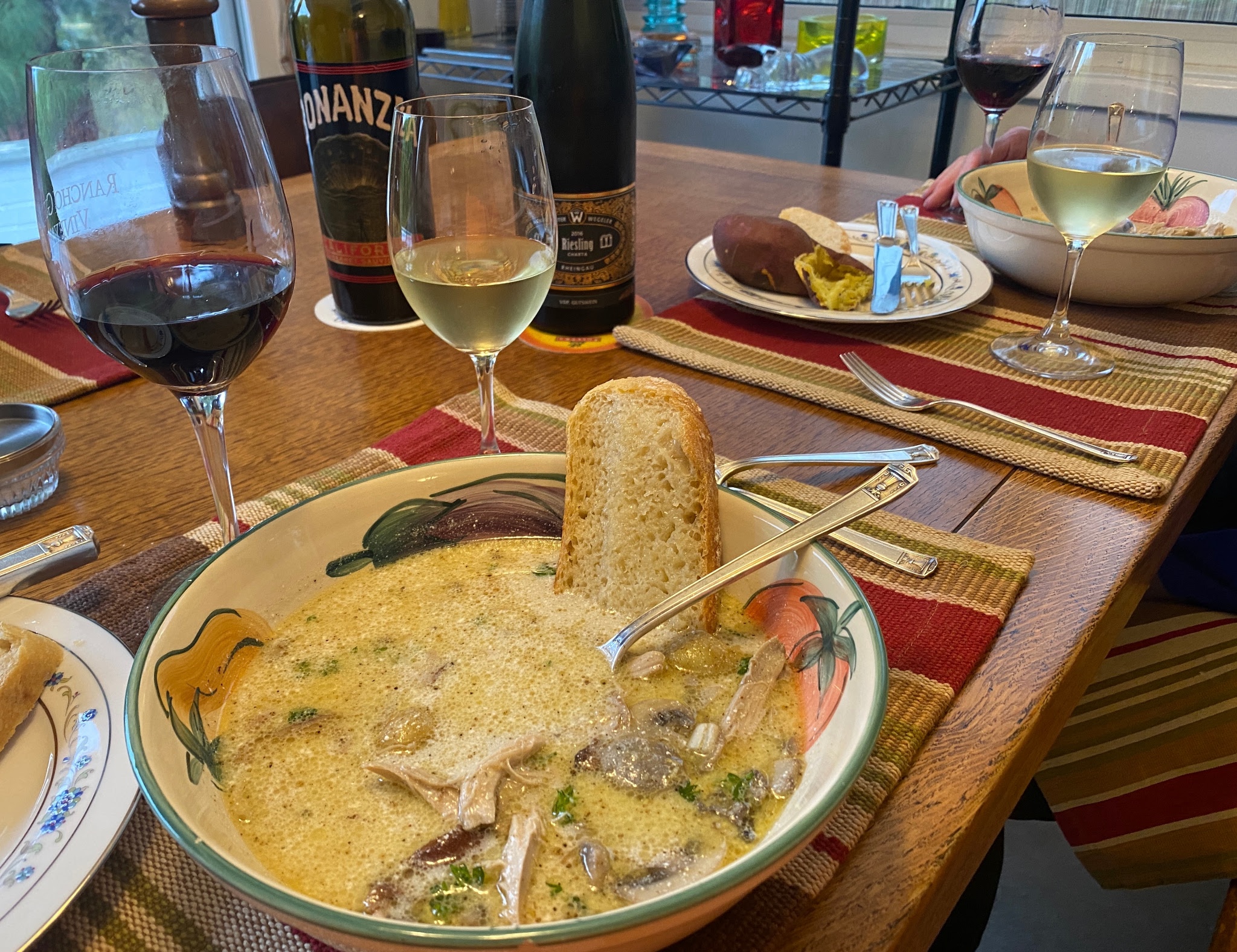 Amazing!
Everything was eaten, including 1/3 loaf of bread, 2 bottles of wine and all the bird (rabbit) stew by three people who are hungry-no-longer.
Cazalea