Jay (Eire)
8255

<!tag blob="forumpost.visitstar">
Only Watch, but not the only Journe watch.
The Furtif, as previously mentioned here, is this years Only Watch from Maison Journe. As it was last time around, there is another Journe watch (kind of) in the catalogue (the Barbier-Mueller Mosaïque II).
The Furtif, as prior Only Watch submissions from Journe have, introduces us to a reference which might very well become part of the regular collection (with some variances) in the coming year or two. That's somewhat exciting, although for me personally I'd have been a lot more excited if it was 40mm or below !
It's a monster with the tantalum case and bracelet, as you can see from the picture below the tantalum (finish is sand blasted and polished chamfers) looks very different to the CB.
The big S on the dial is as most of you will know an indicator for the Line Sport, and with the case (42mm) and integrated bracelet it has some similarities with the first generation CTS.
The dial is enamel, what I don't know are the details on how the markers, the outside track etc have been completed. They definitely don't appear to be hand painted. I will say the dial doesn't present as clearly enamel like others do, again, perhaps some more information on the process might explain why.
As Christian mentioned in a prior post the calibre for the Furtif is new, and as referenced elsewhere the reverse / movement side for this watch shows both a moon phase and power reserve.
Last comment, overall (to me) the watch has a very stark appearance. The flat wide bezel perhaps being the most prominent feature, it also seems a little like the current Line Sport models which to me visually feel like they have huge pizza pie size dials (those cases are larger of course, I'm not sure if those dials are larger however).
The Mosaïque II case, dial and movement sees Journe's involvement via Les Cadraniers de Genève (dial) and Les Boîtiers de Genève (case). The movement is Journe's 1304.
It's a very cool watch, bloodstone features prominently and then several others to create the mosaic for the lotus flower and inlays on the case side. For me when thinking about similar high artisan craft pieces from other manufactures I've always been less than enthusiastic solely because the designs tend to be of a specific style (which are not for me). Here, as in 2017, there is something I personally find more attractive.
Some pictures are below; the lighting in the showroom was terrible and I was short on time so apologies for now capturing better images.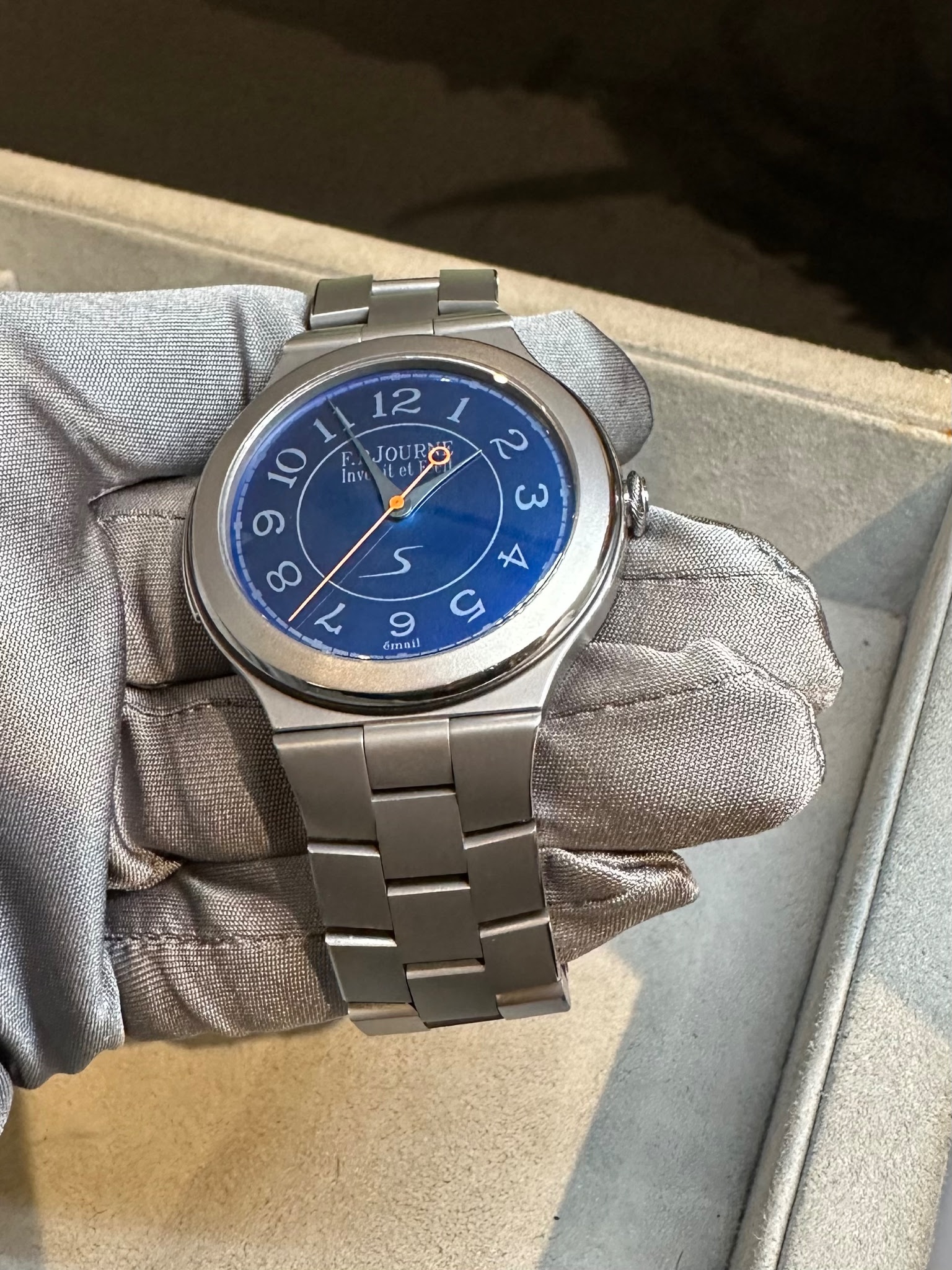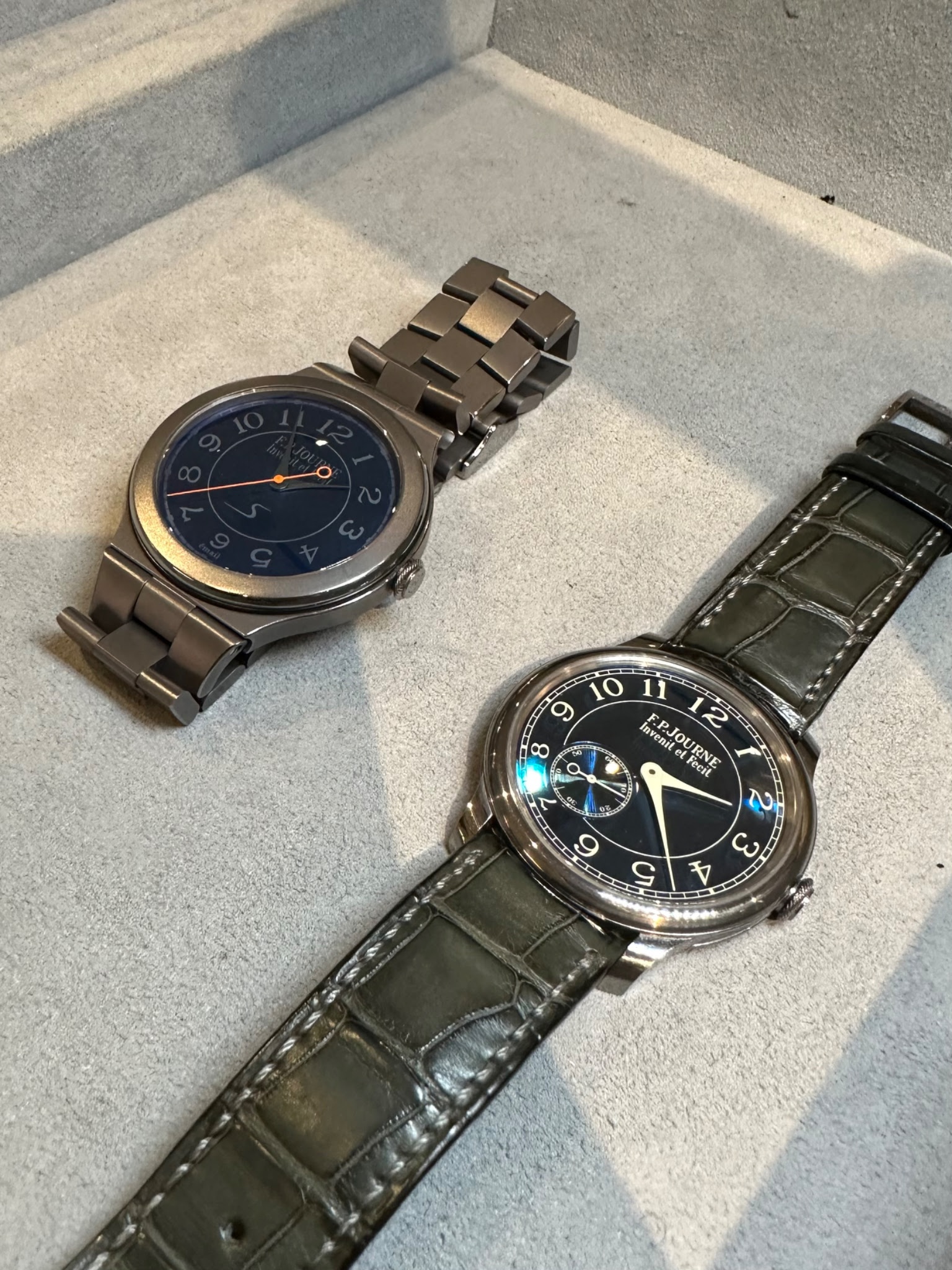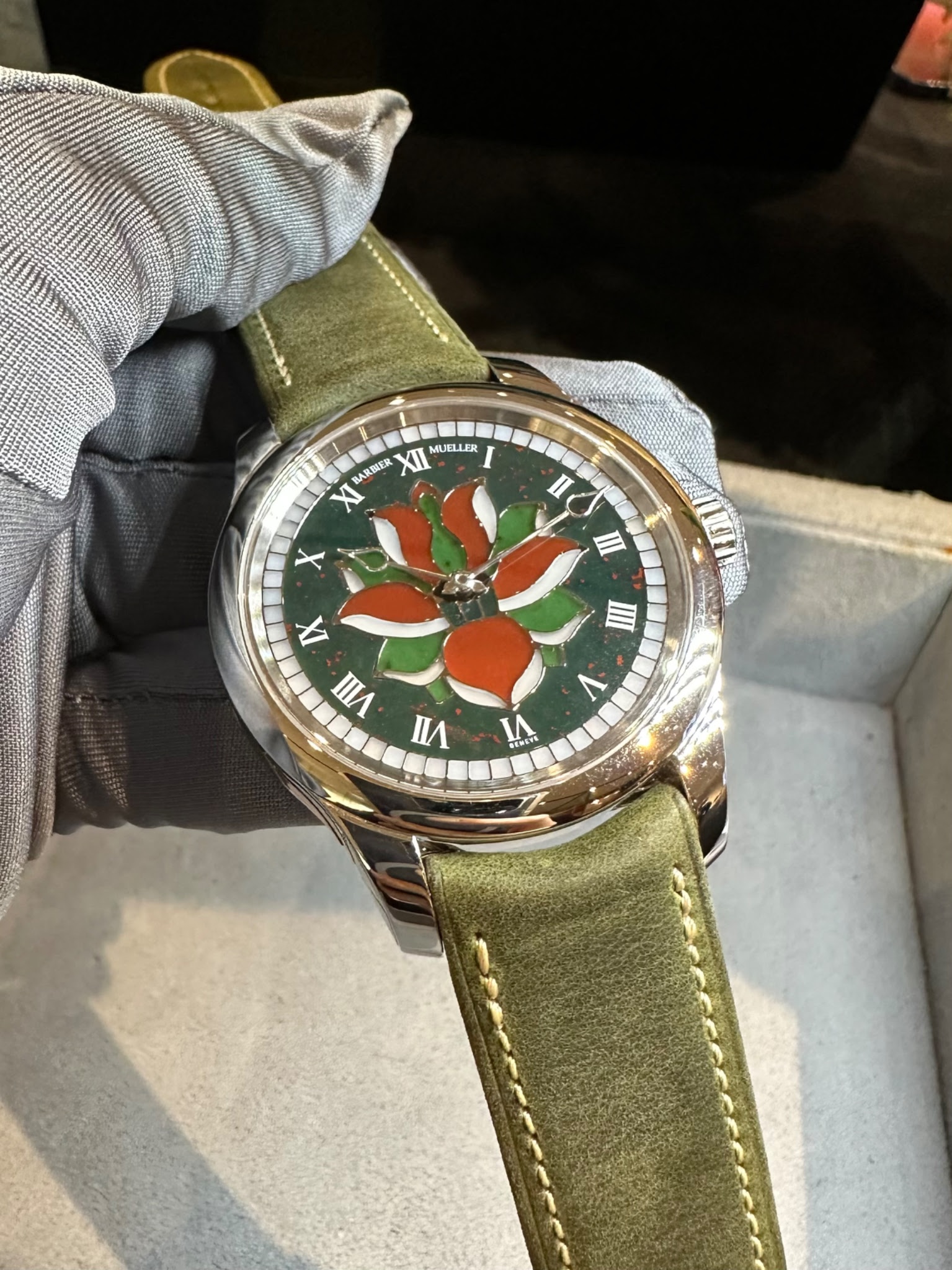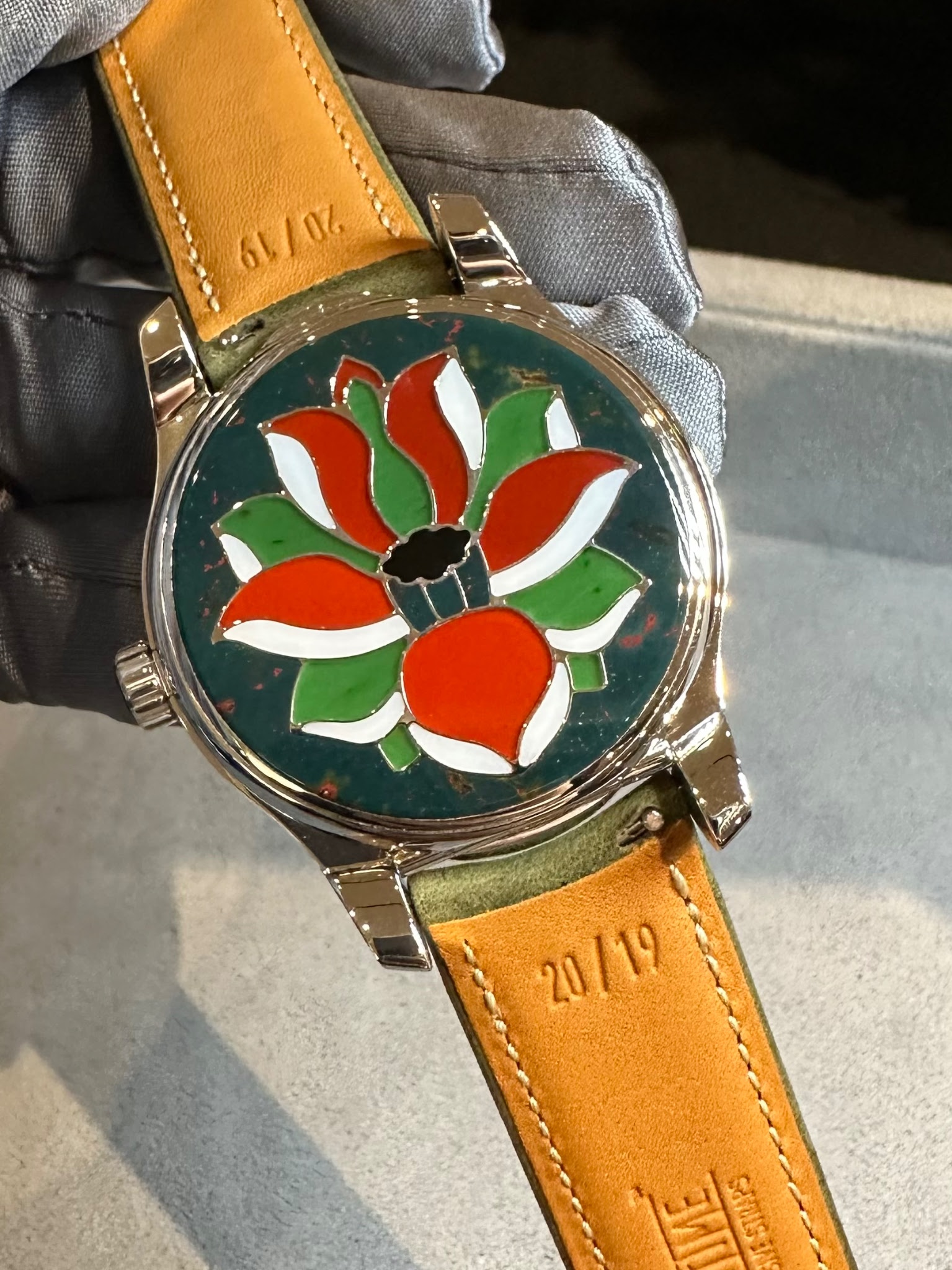 More posts: