chippyfly
331

Rarely worn veteran Cartier Tank - a longish tale
The only time I wear a quartz watch is while swimming, for which a very old Casio Illuminator with 100M WR fits the bill where that WR is 50 times the amount necessary for me! Some of my prized mechanical watches would also fit the bill for swimming, but I am in the camp of those purists who will not deliberately allow any such watch near water.
I now share my Must de Cartier Tank, quartz-powered 1970's watch, which today for the very first time since I bought it many years ago, has left home on my wrist. Its auctioned acquisition is a sorry tale of rejection. An impulse casual Christmas stocking-filler gift to my wife, she refused to wear it and considered the watch ugly and too large, despite Cartier Tanks having been on the wrists of her much-admired Marilyn Monroe, Jackie Kennedy and Princes Diana amongst other celebrities! I had even replaced the signed strap with one of more feminine style. Obviously a Must de Cartier had categorised me as a cheapskate! Substituting the gift with something suitably acceptable, I rejected her counteroffer to dispose of this watch on eBay.
Far from being too large, this 40+ years old watch is rather small, although it was originally manufactured for a man. Small and quartz meant it only ever has been worn by me occasionally at home but I do like its classic style. Once owned, my watches have never been sold.
Cartier quality and soft Vermeil cased in good condition for its age, it has no heft at 24 grams total weight. The calibre 81 movement is really a modified Frédéric Piguet calibre 820 with 9 rubies. The 7.90 x 1.60 battery gives the watch a PR of over 4 years. It is a little fiddly to change the battery because its clamp is screwed at both ends and needs to be carefully fitted, sandwiched by the delicate insulation at the screws.
The striped, three coloured gilt dial is unusual but not unique. The typically signed Cartier chapter-ring is in exceptional condition, which leads me to wonder if it is enamel. Without dismantling, I cannot tell. I miss not having a seconds hand, but the minute hand progresses at increments of 10 seconds and of course the supreme accuracy is as expected for quartz.
Not every purists' cup of tea but to me it is a classic, understated piece to wear. Maybe destined for my eldest granddaughter when she is much older than her current 4 years!
HAGWE, Clive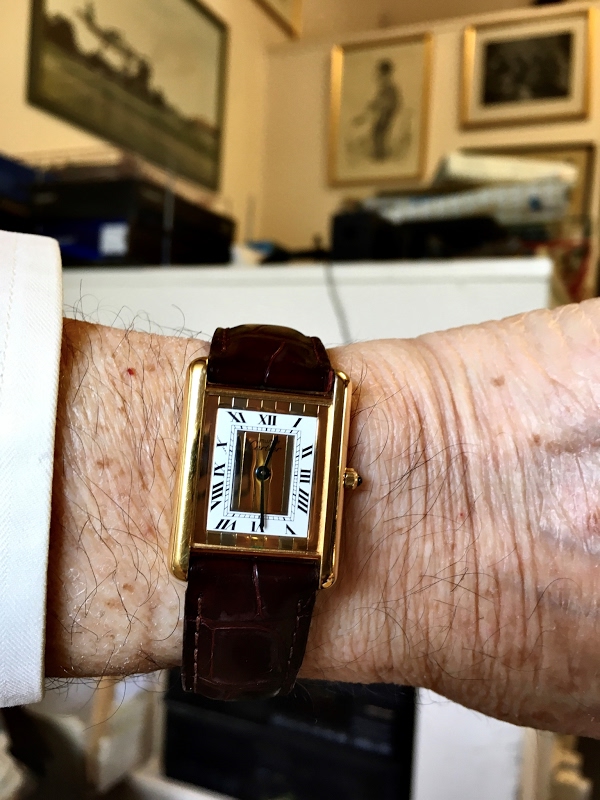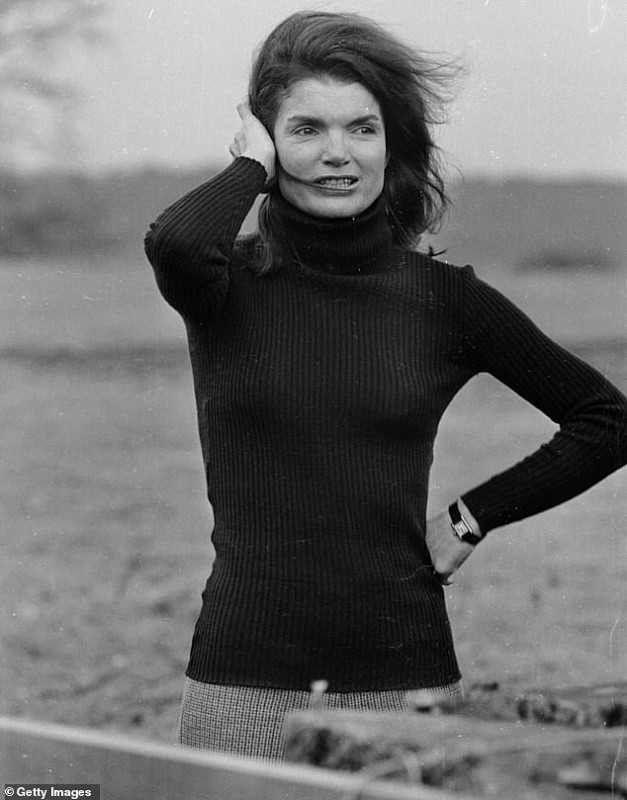 More posts: