Need help with a vintage Tank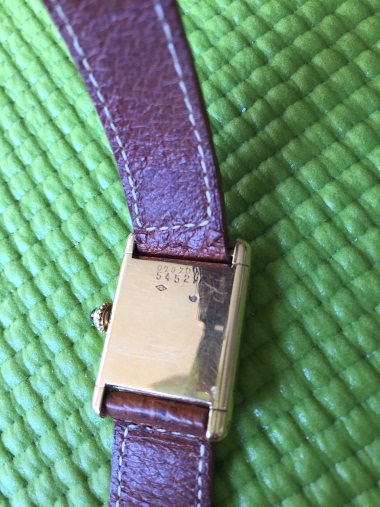 My wife's vintage rank has these numbers hand stamped on the case back. The deployant buckle is in pink/yellow gold, hand stamped number 22859. Movement signed Cartier and was made by Audenars Piguet. Note that dial does not have SWISS or Paris.
21d
amanico
Can any body help me with this?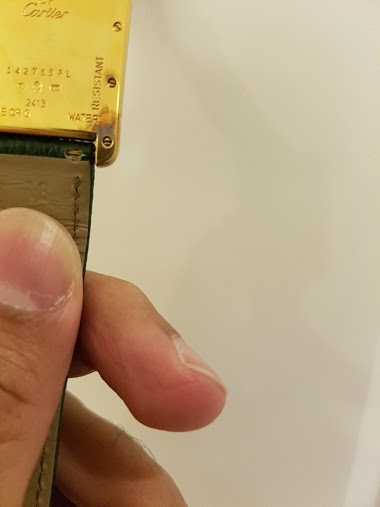 Hi everyone, Any body know how to remove these stains? ;it always appears and developed with (Vermiel; silver plated with gold) material, like this tank here: Thanks a lot in advance...
20d
W.F.
Need help with a vintage Tank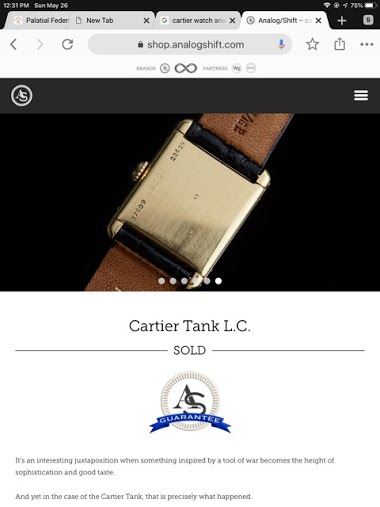 Please see attached watch with hand stamped numbers 27809 0529? 22439 Not sure what your numbers are.
21d
amanico
Need help with a vintage Tank
Thank you for the picture of the Tank Normale. Interestingly enough, the seller only described the watch as being a 1960's tank. When I saw the numbers on the back, I thought they definitely did not look from the 1960's (aside from face and hands that cou
21d
amanico
Need help with a vintage Tank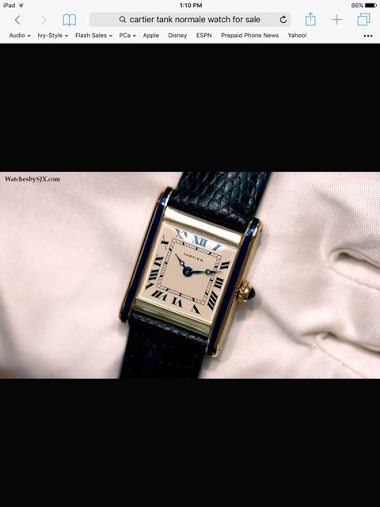 Take a look at this restored Platinum Tank Normale by Cartier as an example. Credit picture to watches by SJX Please come back and let us know what you found out from Cartier, it is quite a puzzle and interesting. By the way, what did the seller say about
21d
amanico
Need help with a vintage Tank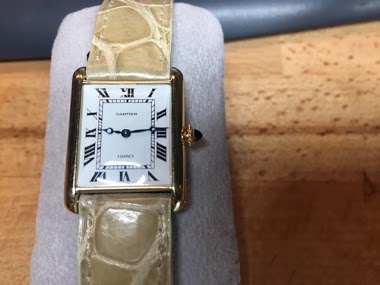 Hello everyone, I am new to the forum. I have a question regarding a Cartier Tank. I am puzzled by the face, hands and numbers on the back. I was told it is from the 1960's, but it feels older than that, although I do not really know. Any help would be gr
21d
amanico
Custom strap for Tank MC
Hello all, I have a very small wrist and prefer a pin buckle watch strap. The San Francisco Cartier boutique just informed me that they cannot custom made a watch strap for my Tank MC with a pin buckle for me. Is Camille Fournet Paris my next best alterna
1M
jim_94104
A Gold Tank looks so good.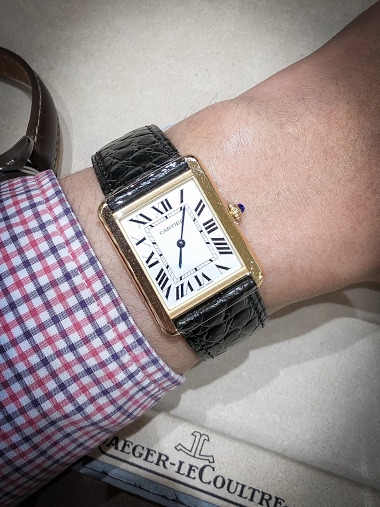 The steel version at this size looks quite small. But the gold one looks perfect. Never mind the quartz movement. But in the end, I picked up another rectangular watch. There'a a clue in the picture.
3M
Passionata_george
Cartier Ceinture watch, still a hidden gem.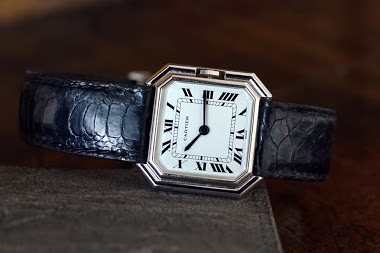 Quite a unique watch is the Cartier Centre watch, that was re-launched in the Seventies for the last time. With its hidden crown, it was the inspiration, for the designers to come up with a same kind of winding crown, for the Tank Anglaise, where the crow
3M
Geo
Off the beaten path - Cartier Tank Americaine platinum manual wind -Paris collection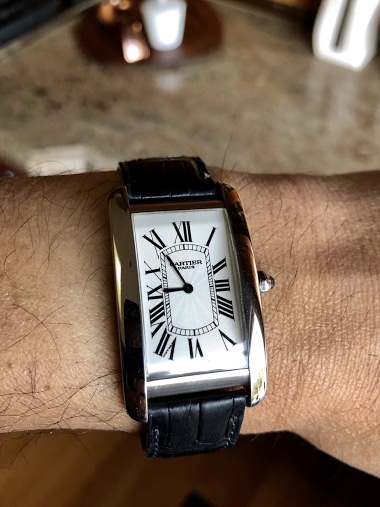 Really like this for its elegance and super clean classical look.
2M
Geo