Tank Louis Cartier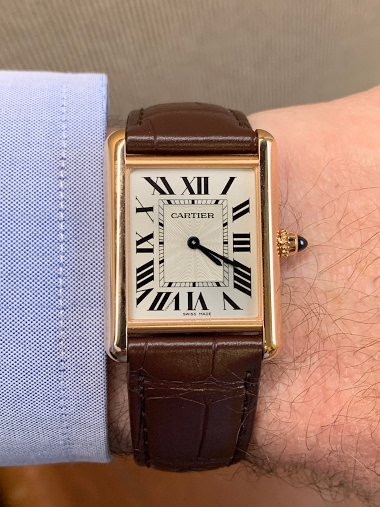 Worn by Louis Cartier himself, the "Tank Louis Cartier" watch sets the standard for all Tank watches. To embody Louis Cartier's contribution to "modern style", later known as Art Deco, the tops of the lugs were rounded in contrast to the previously fashio
8d
sam1234
Glad to share a very rare Cartier American tank in Platinum ...winding XL version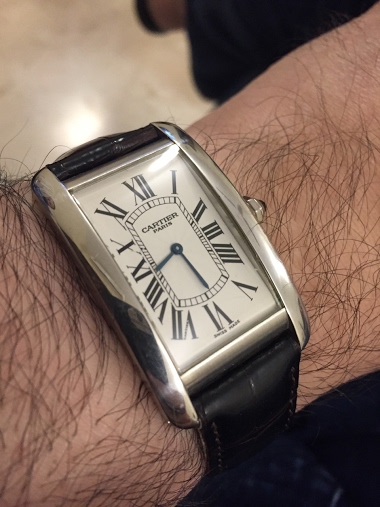 Need to send it to spa to get a new glass and add a new blue croc strap ...
24d
jkvs
Calf leather strap on a small classic Tank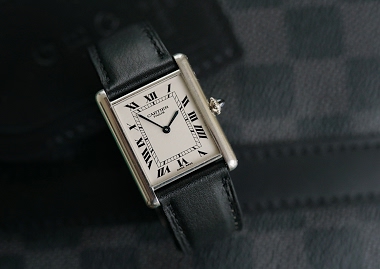 Most brands supply their watches with alligator straps, it has almost become a standard choice. In the early years these small Tanks were often delivered on a lizard strap, but that's not allowed anymore. I find that alligator leather with its large patte
14d
Geo
The Tank Française Yearling had a small window...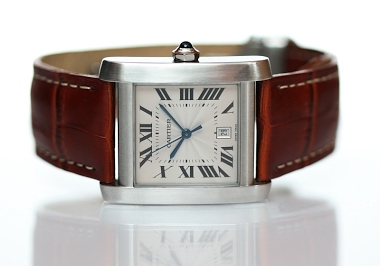 I have the time/date version which was available during a one year period around 2003/2004 ... 36.5 x 30 mm case on an alligator strap and deployant buckle. It's often described as the Tank Française Yearling XXL. Sold out in Tokyo, I first spotted the XX
1M
cshimokita
The current version of the 'Tank Louis Cartier'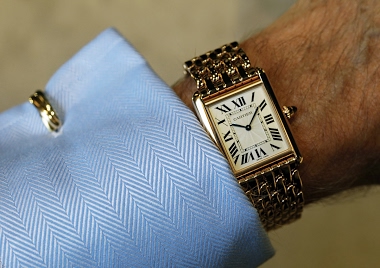 In my previous post about the Santos Dumont , Ted-Lo was asking about an update on the Tank Louis Cartier . Unfortunately I only have this weak picture, that I shot at the 'New Bondstreet Boutique'. This is the largest of the two sizes that are available.
1M
Geo
Tortue Monopoussoir 2396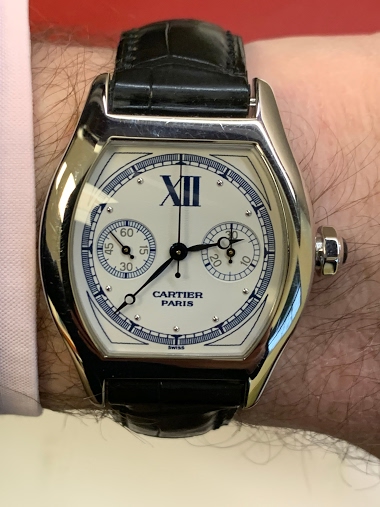 Launched in 1998 as a part of the Collection Privée Cartier Paris, or CPCP for short, this rare, manual-winding, 18K white gold Cartier Tortue Monopoussoir (Ref. 2396) is part of a series of mechanical watches based on historic Cartier designs The CPCP sh
1M
jlux
Probably as rare as a modern Cartier Tank can get.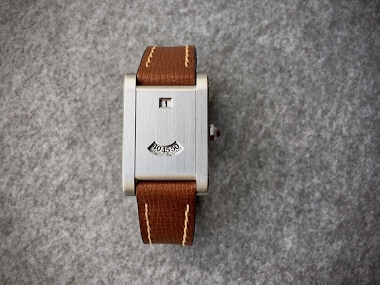 Love the heft but telling time takes some getting used to
16h
Sukhoi
Tank Louis Cartier in the different gents sizes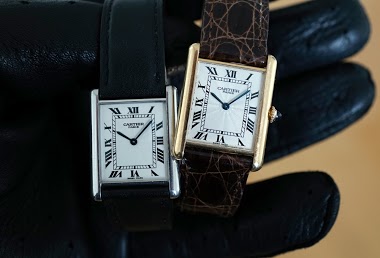 Tank Louis Cartier classic, Tank Louis Cartier Automatic (often called Jumbo) and the Tank Louis Cartier XL.
2M
Geo
Which one would you buy?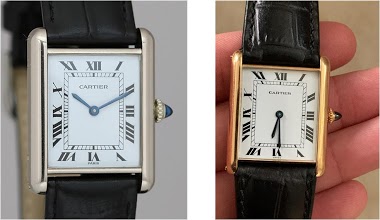 On the left : A beautiful Cartier Paris Classic Tank watch in 18K white gold from the 90s. On the right : An elegant Cartier Tank Jumbo automatic from the 70s.
2M
EinPa
The Cartier Tortue Perpetual Calender ref. 2540
But there are exceptions, sometimes a limited edition is made for a certain market. So during the CPCP period, there was f.i. a Tank Cintrée with two timezones, one had roman numerals and the other one had Chinese numerals. This watch was only available i
30d
CrookedOak