Cartier Collection Privée Tank à vis Platinum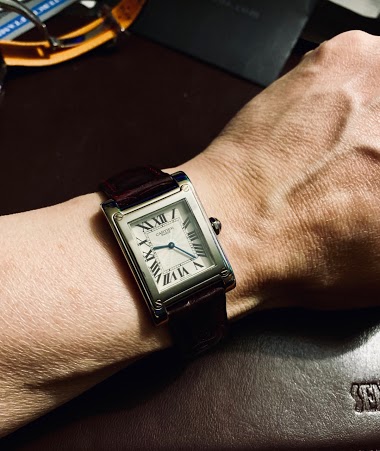 I share this watch with my wife, a classic Tank appearance with the heft of a thick platinum case. Does anyone know the number they made of this Collection Privée Cartier Paris edition?
16d
Kingston
Louis Cartier 100th version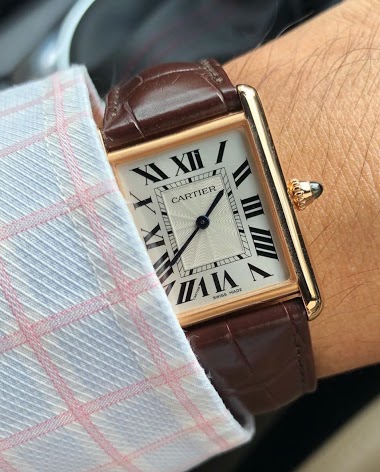 Timelessness (enough said!). Cartier TANK 100
1M
Cardio
Soon to be auctioned: Cartier Tank Cintrée platinum.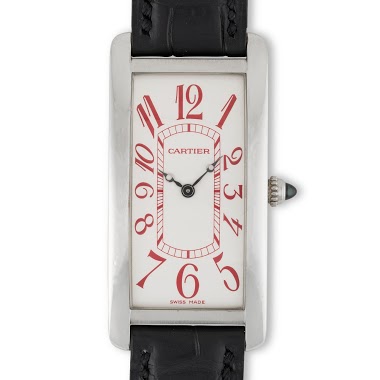 Credit pictures: Monaco Legend Group. According to them, it is a piece unique in platinum. Reference 2843J. The only other Tank Cintrée I know is this one, belonging to our dear Geo: As you can see, they are very close. The numbers are different, of cours
1M
amanico
Tank Louis Cartier on bracelet !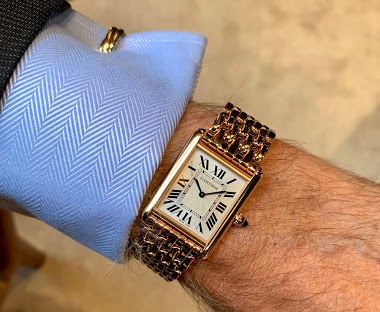 Last week when I visited the Cartier Boutique in New Bond, I saw finally the new Tank Louis Cartier on bracelet. This watch was announced in 2018, in pink gold, at the SIHH, but only the version on strap was delivered, in very small quantities. I was luck
1M
Watchlover78
Just saw the 'Crash watch' at Cartier New Bondstreet
The origin of Cartier's most bizarre watch ever dates back to 1967. There are a couple of frightening, unconfirmed stories about the way the watch came to life, both of which took place in London. One is about a lady who brought her Baignoire watch in for
1M
centurionone
Need help with a vintage Tank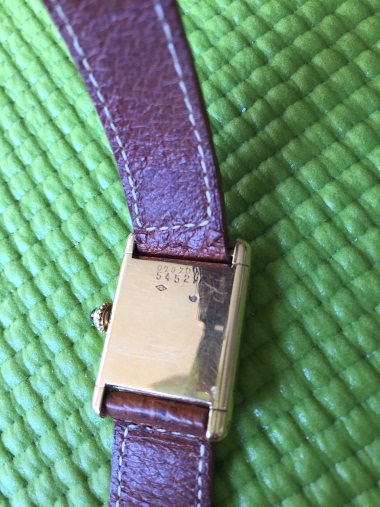 My wife's vintage rank has these numbers hand stamped on the case back. The deployant buckle is in pink/yellow gold, hand stamped number 22859. Movement signed Cartier and was made by Audenars Piguet. Note that dial does not have SWISS or Paris.
2M
amanico
Can any body help me with this?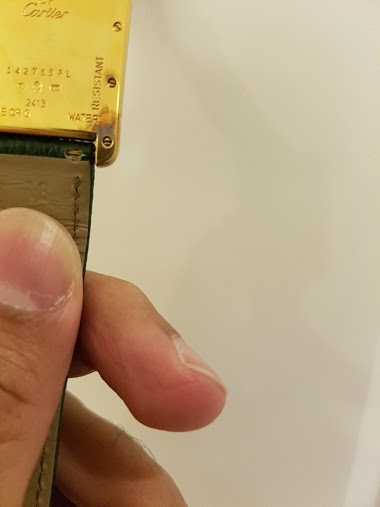 Hi everyone, Any body know how to remove these stains? ;it always appears and developed with (Vermiel; silver plated with gold) material, like this tank here: Thanks a lot in advance...
2M
W.F.
Need help with a vintage Tank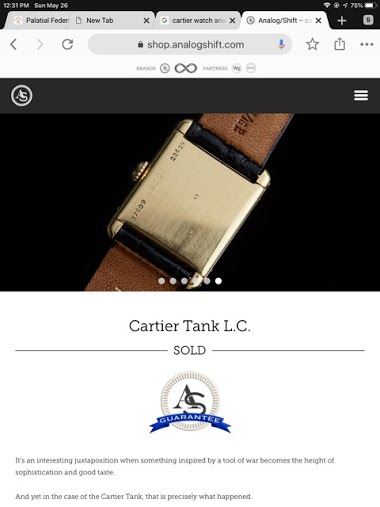 Please see attached watch with hand stamped numbers 27809 0529? 22439 Not sure what your numbers are.
2M
amanico
Need help with a vintage Tank
Thank you for the picture of the Tank Normale. Interestingly enough, the seller only described the watch as being a 1960's tank. When I saw the numbers on the back, I thought they definitely did not look from the 1960's (aside from face and hands that cou
2M
amanico
Need help with a vintage Tank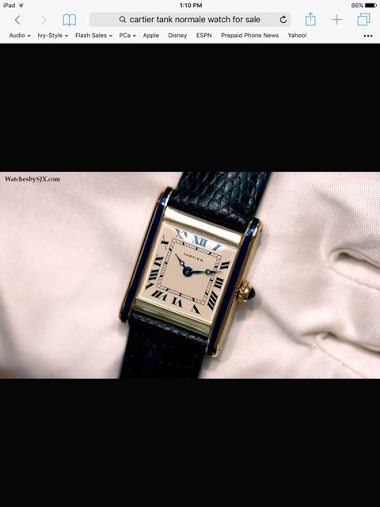 Take a look at this restored Platinum Tank Normale by Cartier as an example. Credit picture to watches by SJX Please come back and let us know what you found out from Cartier, it is quite a puzzle and interesting. By the way, what did the seller say about
2M
amanico