My Tank A Vis Platinum Cartier Paris Collection Prive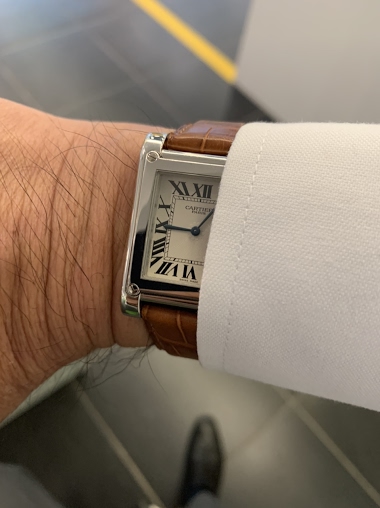 15d
blau
Does anybody recognize this movement?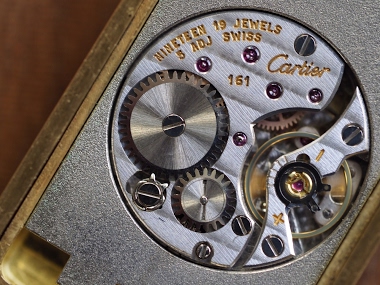 This robust little guy is the heart inside my Tank Basculante A10. I like it that the balance bridge is supported by two screws - a feature I have never seen on a movement this small before. Anybody can help me identify the origin of Cartier cal. 161?
19d
northerner
Guilty confession...😳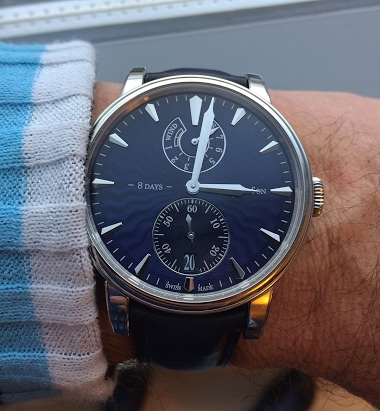 But for me, 3 watches with blue dials in a wardrobe of 13 or 14 was one too many. Especially when one of them is this 😉 : I agree that the gradient blue dial on the Santos is terrific. I'm also intrigued by the new gray dial model, but have yet to see it
1M
WatchEater
Second my new entry Cartier Tank Française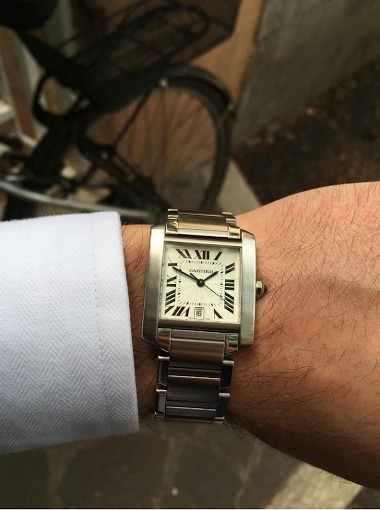 Hi, enjoing I present my second Cartier, a Tank Française, ref. 2302, mis. Great. I think Cartier '90 was a great maison, except for it movements, Eta inside... but aestetically no questions... dress but only every day watches... I hope you like this... C
1M
Happy Tank Thursday!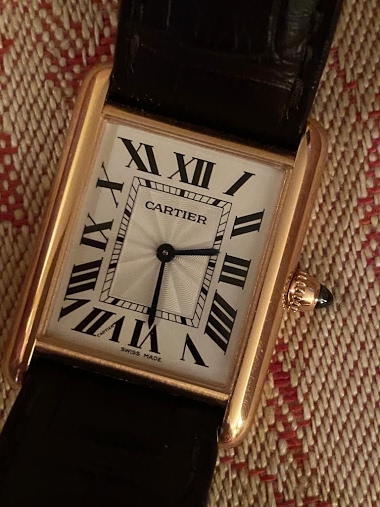 1M
FabR
Rarely worn veteran Cartier Tank - a longish tale
It's a damned fine looking watch, the dial is fantastic (I've never seen such a dial), the model it self requires no further comment a classic. But in all fairness, in my view it's a ladies watch. I showed it to my daughter (33 owns a Tank with mechanical
1M
kjkt3
Rarely worn veteran Cartier Tank - a longish tale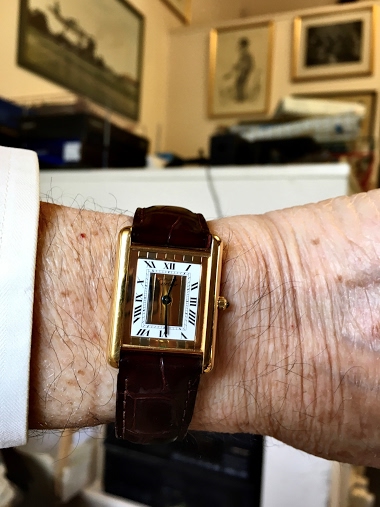 The only time I wear a quartz watch is while swimming, for which a very old Casio Illuminator with 100M WR fits the bill where that WR is 50 times the amount necessary for me! Some of my prized mechanical watches would also fit the bill for swimming, but
1M
kjkt3
Tank Chinoise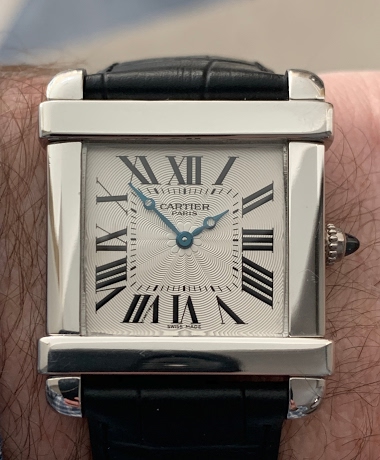 Last wear before heading to the spa... 2685
2M
penang1974
New Tank Asymetrique and Pasha models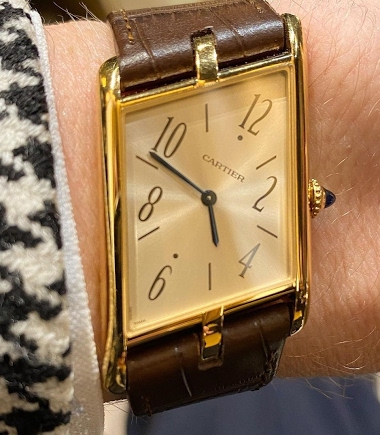 Many of you have probably already seen the early pictures of Cartier's latest iteration of the Tank Asymetrique on instagram or in FT's How to Spend it, but just in case here is a picture (courtesy of Nick Foulkes) and a link to the FT article with pictur
2M
Pun
The Sleeper - Vintage 1970s Cartier Tank Stepped ref: 15716 / 1543 AKA Cristallor Jumbo XL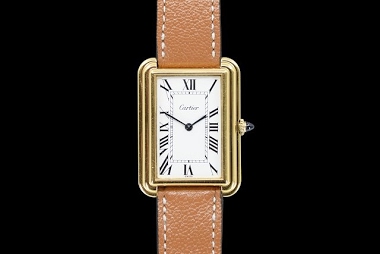 The Sleeper - Vintage 1970s Cartier Tank Stepped ref: 15716 / 1543 AKA Cristallor Jumbo XL Finding references for some vintage Cartier watches can be difficult. I'm planning to post some references on certain vintage Cartier watches and I will start with
2M
th.gr.ga