Subexplorer
[Moderator - WristScan]
26644

<!tag blob="forumpost.visitstar">
Announcing Theme for next weekend WS Edition: "Last Weeks Watches" ...
... Hello dear friends! I´ll have the pleasure of hosting next edition of WS for the weekend starting noon of Friday 24th till Sunday 26th afternoon.
The challenge this time is very easy and at hand... well... I mean: at the wrist! I´m asking our participants to share with us the watch (or watches) which they have been wearing during the last seven days.
Probably many of our friends here (me included) change watches every day and in some cases (me included) a couple of times along the same day.

By the other hand I know other friends who keep same watch for a longer term. It will be interesting to know the customs of each participant about watch rotation and the reasons of keeping same watch or different watches along the last previous seven days. (e.g.:The arrival of a new watch in the collection usually provokes the joy of having that piece on the wrist for many days).
I wish we will receive many great entries with awesome shots, watches and comments to make for a most interesting and enjoyable new edition of WS.
As usual you may participate in one or both of our traditional categories: Best Wrist Shot, Best Static Shot. And all watches will participate in Best Watch of the Week category.
Please wait for my opening post around noon Friday 24th to begin posting!
See you next Friday!!
Best cordial regards, Abel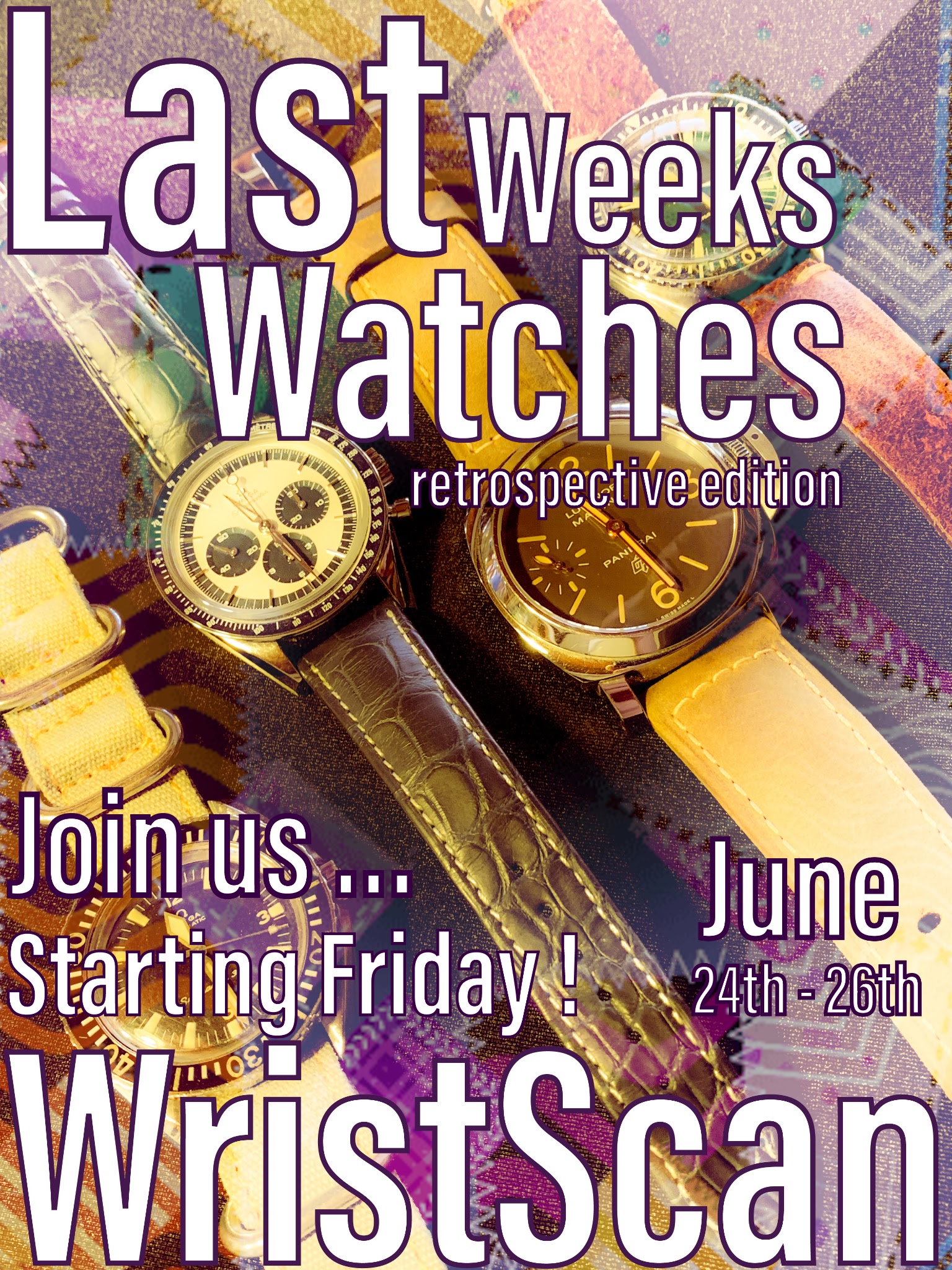 Thanks a lot to our Captain Scarlet for the great posters!