<! iframe style="align:center; height: 250px; max-width: 100%; width: 100vw; overflow:hidden;" src="https://storage.googleapis.com/pubzapuscentral/watchprosite/ad/adsGO15/index.html" frameborder="0">

cazalea
[Seiko Moderator]
13886

<!tag blob="forumpost.visitstar">
Watch Obsession
Gentlemen, what kind of personality do you want in your watch / maker / repairman? Would you prefer a surly Swiss recluse, or a boisterous hard-drinking Irishman?
Of course there are choices in the middle, but I suspect those who "make it" in a business creating watches are more obsessive than sociable. Or as they work their way up, they move toward marketing end rather than the job of "aligning blued screw slots."
I have to admit in the past 6 months I have swung over to the obsessive side, and while I never was the life of the party, I'm now finding great delight in achieving success in trivial pursuits of watch restoration. Having been an amateur at this for about 10 years, I've found new interest in delving into pocket watches, manual wind, automatics, quartz and quartz perpetuals, etc. For myself, my neighbors, a few friends and some guys from WPS. This is NOT a business but it is (usually) a pleasure. There are occasional exceptions of course... women's gunk-filled bracelets for example.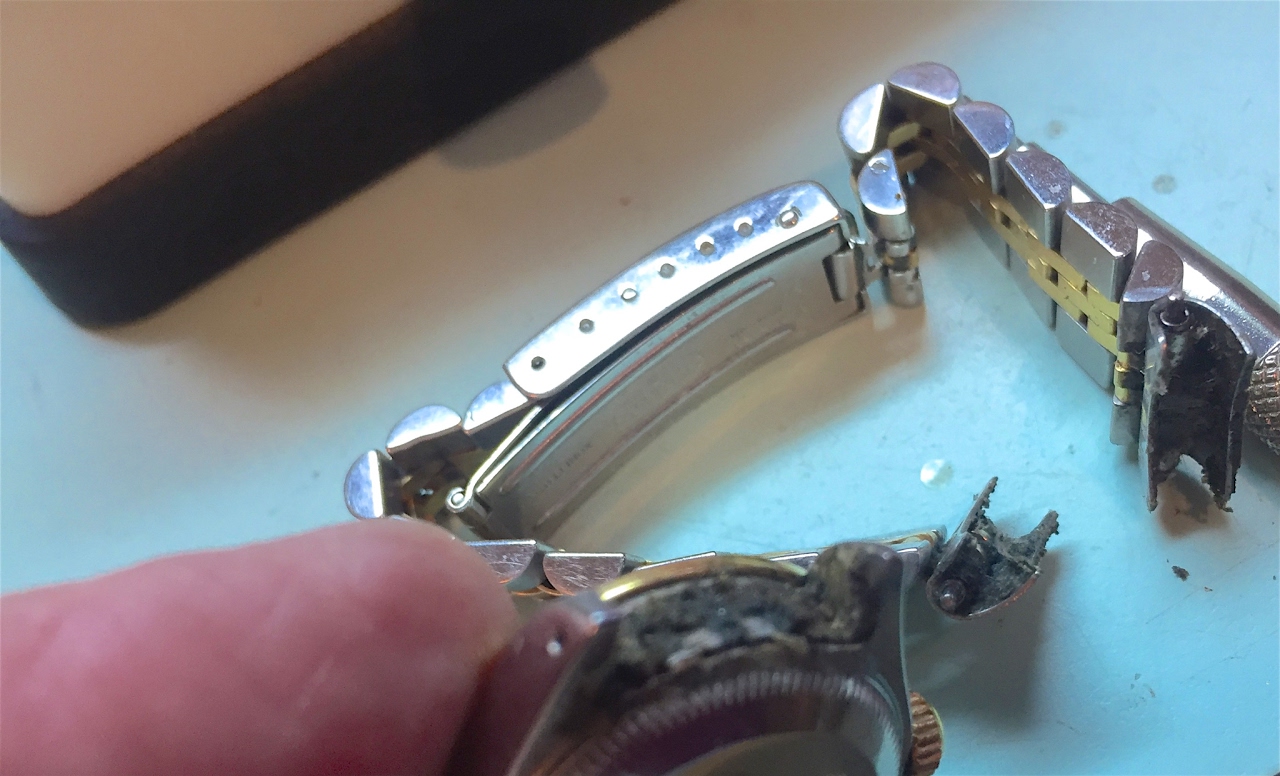 [NOTE- insert photo of self crawling around on floor looking & feeling for click spring]
but most of the time it's fun and rewarding. Last week I got back an old friend, an Omega I had fixed 6 years ago, installing new hands and repairing the bracelet. I don't remember all the details, but the friend who brought it in told me how happy she was back then, and how ashamed she felt that it has lain fithy in her drawer for 3 years, dead.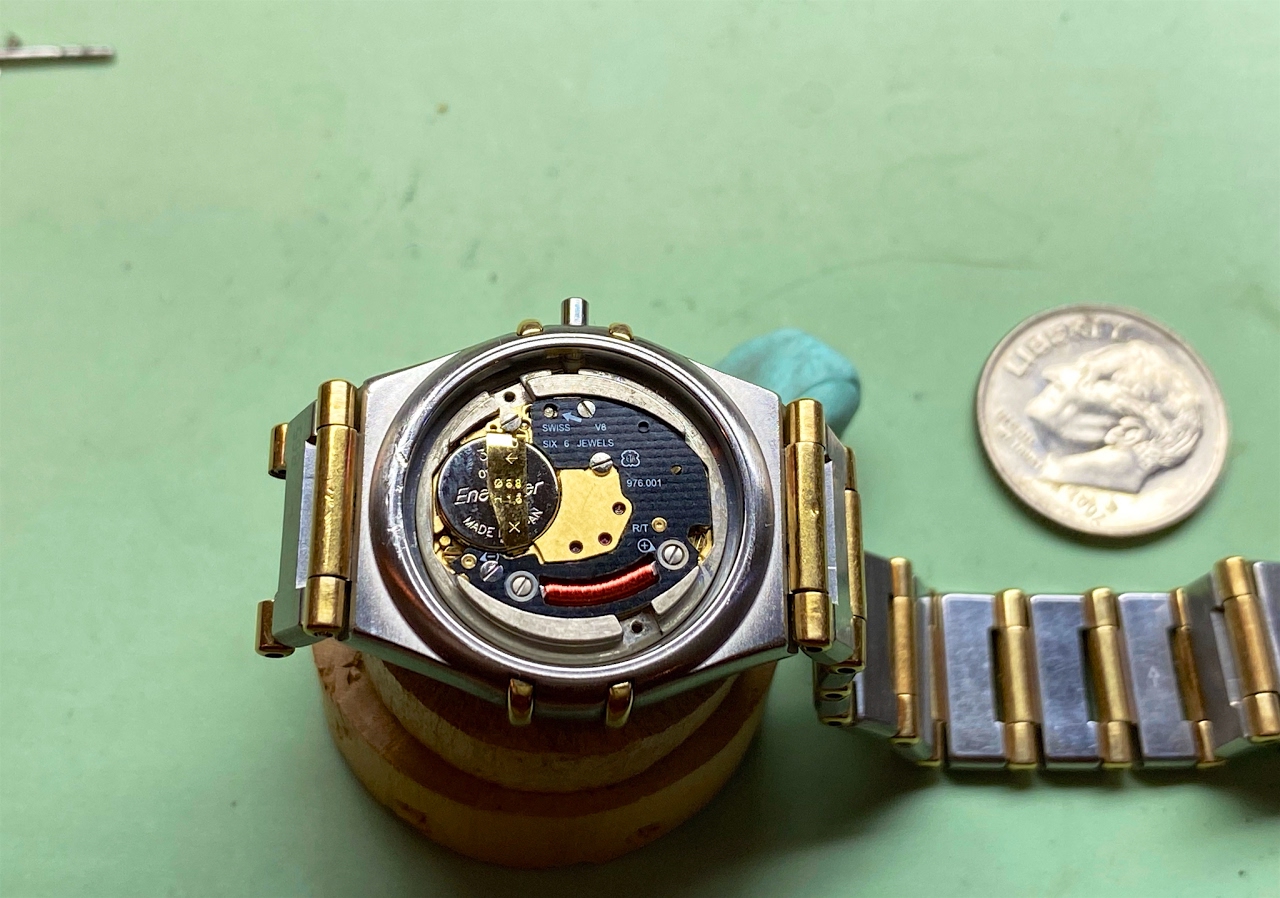 Anyway after 2 hours in the ultra-sound cleaner I got all the gunge out of the bracelet, put in a new battery and polished it up. She and the watch are happy again.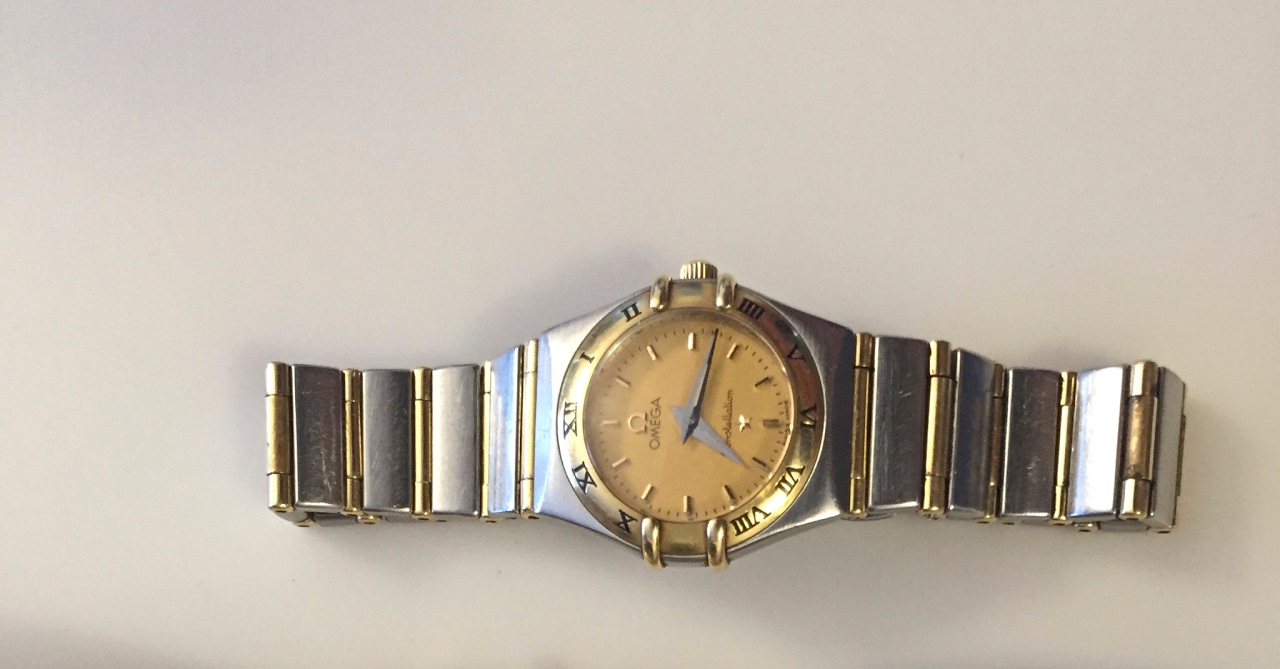 One of my friends nominated his watch to go on one of my Seiko walks. It was in a sorry state but running, just.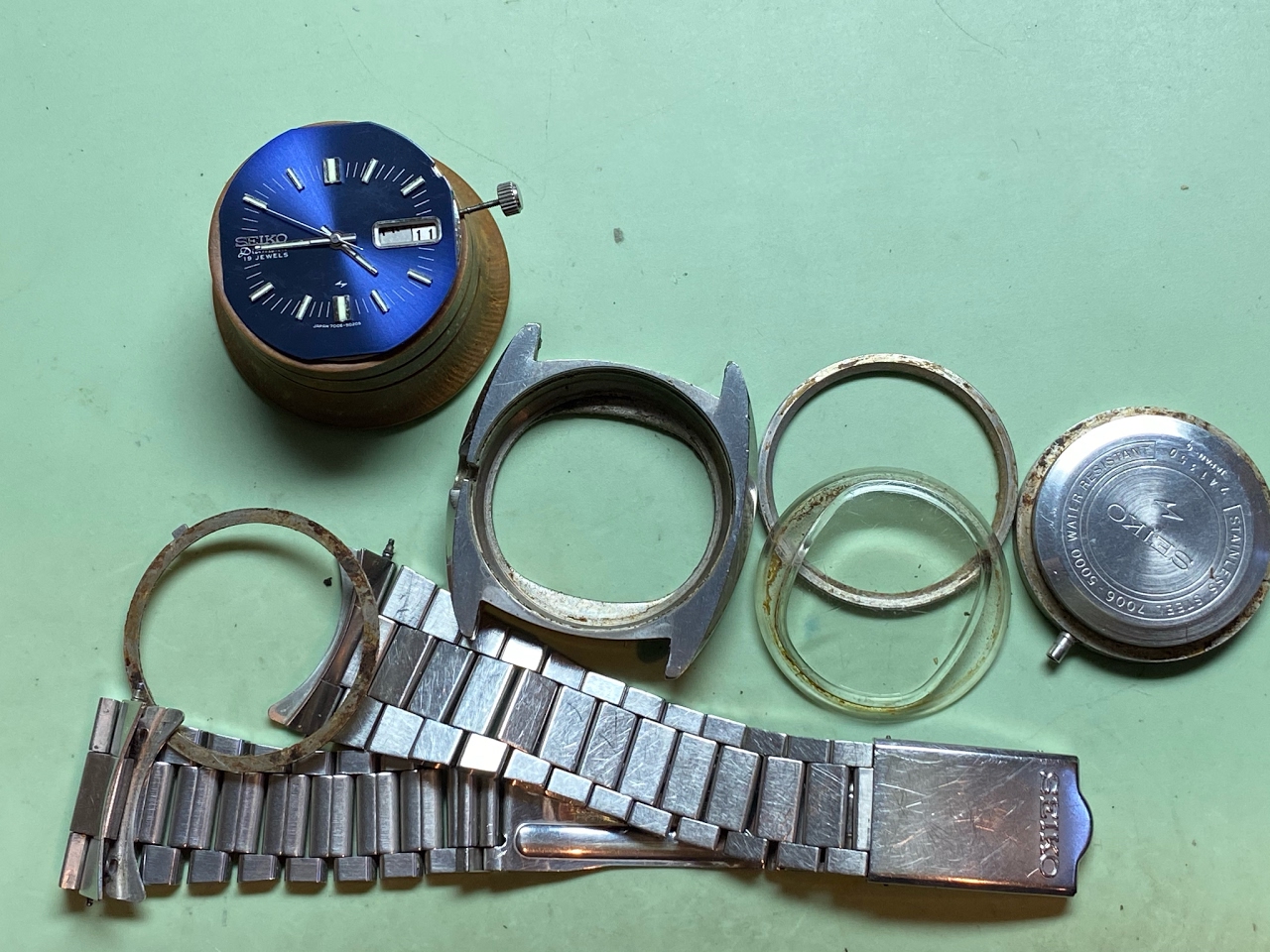 I cleaned it.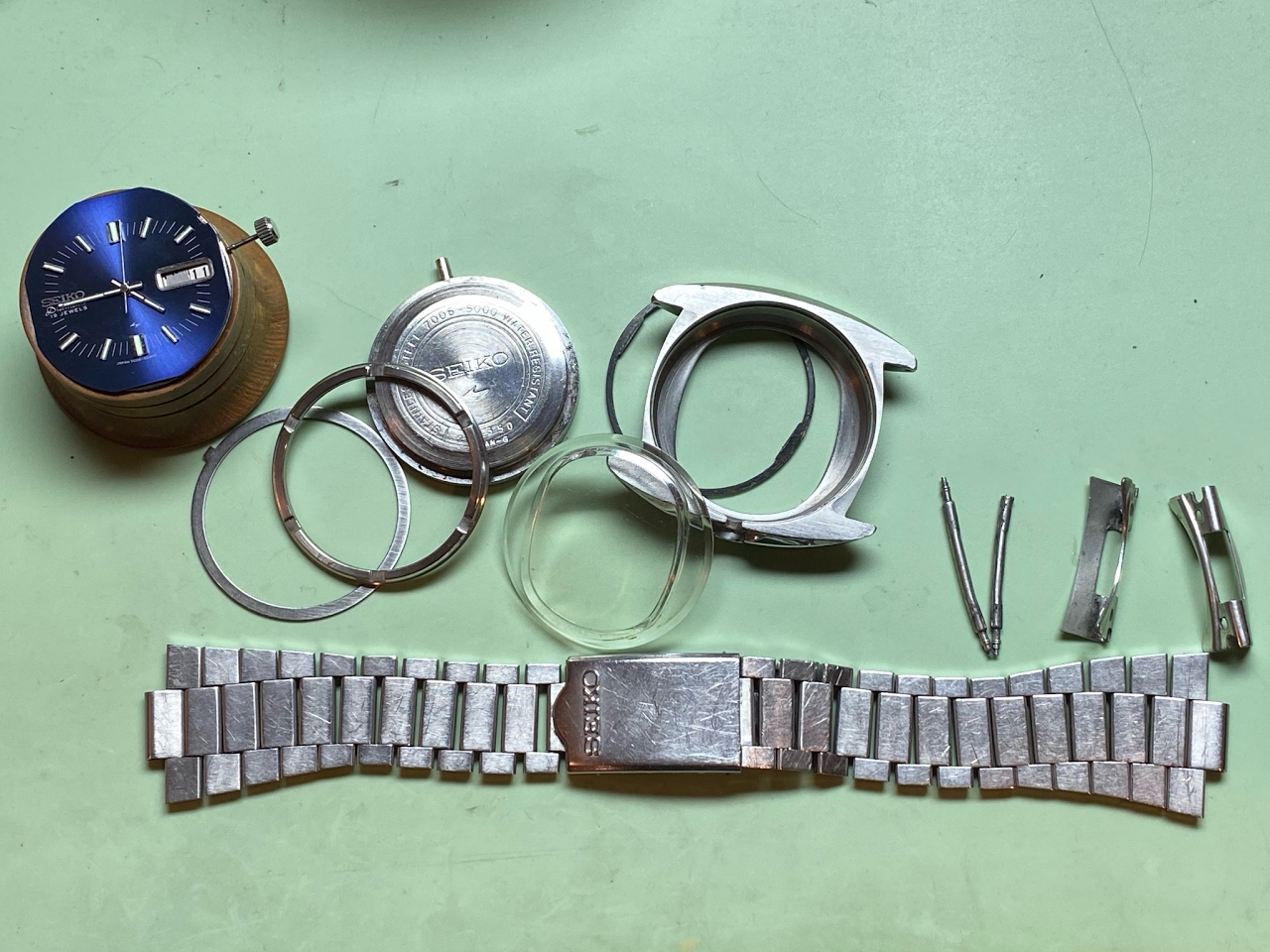 I wore it.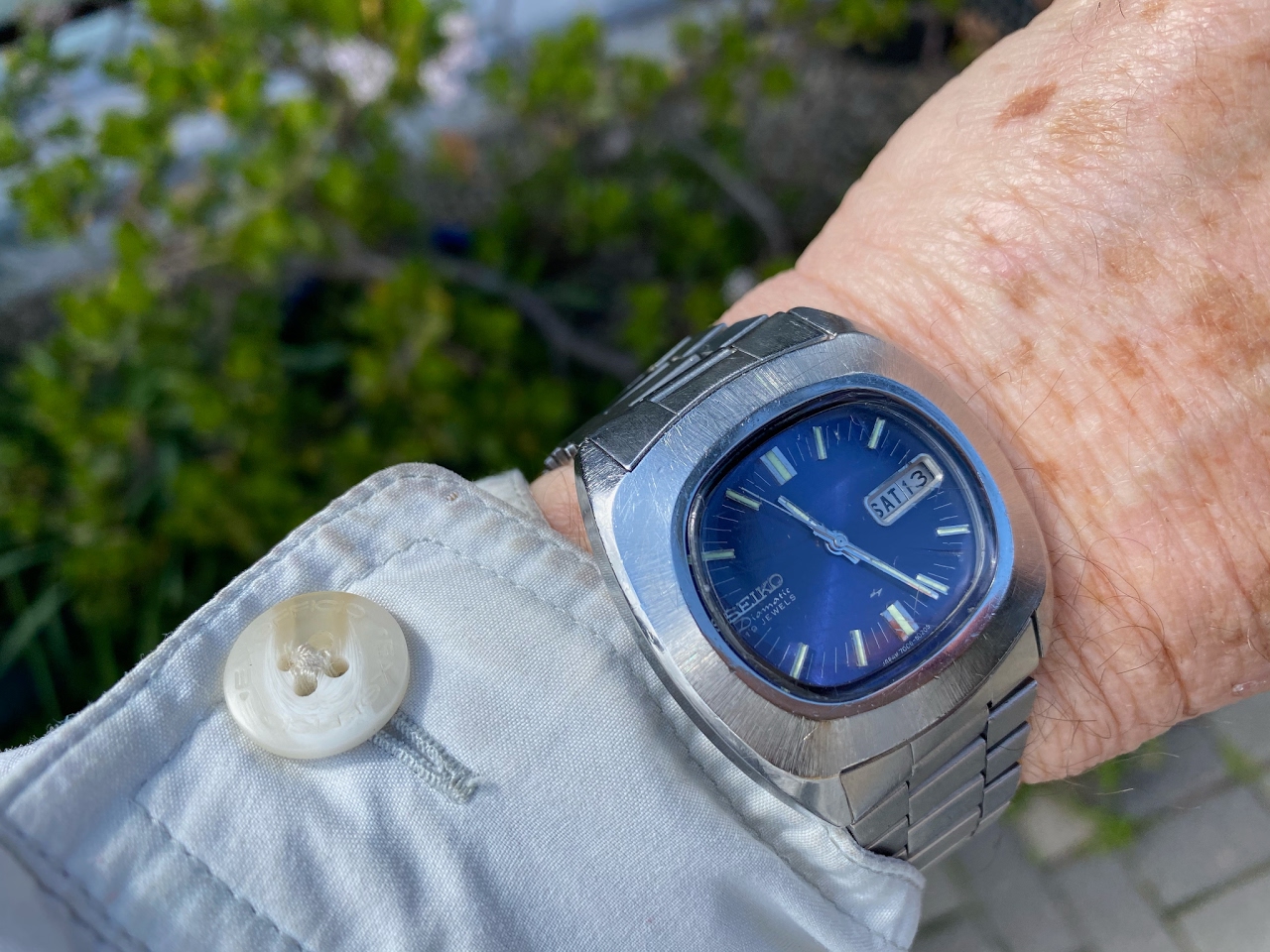 I handed it back to him this week, and he said "NO, that's for you. I don't want it back it's yours now." Yay!
I immediately located a new crystal and now I am asking myself, do I need to restore the original box too?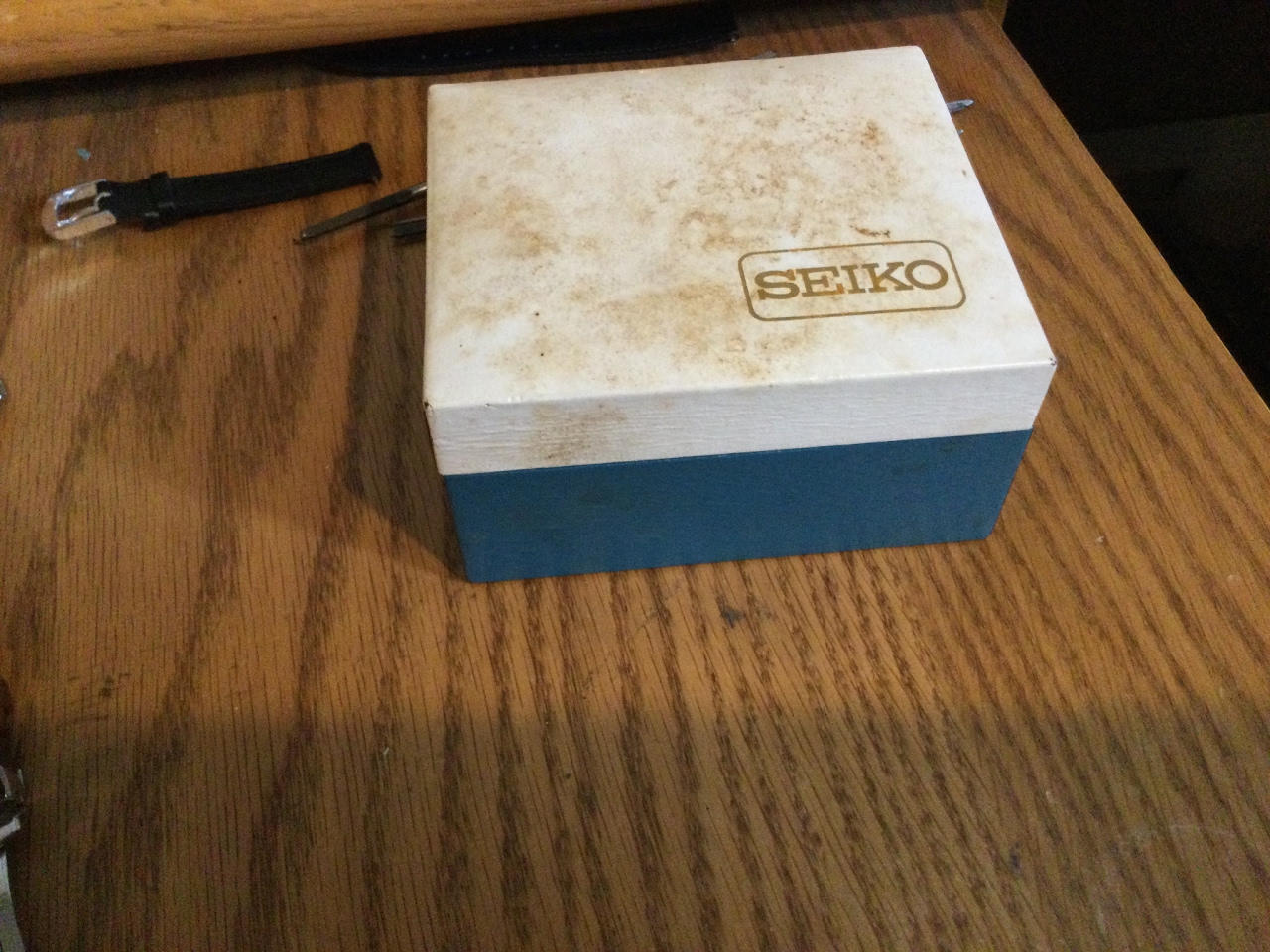 But here is what prompted this self-indulgent post: the first photo taken of my "watch collection", in April 2004.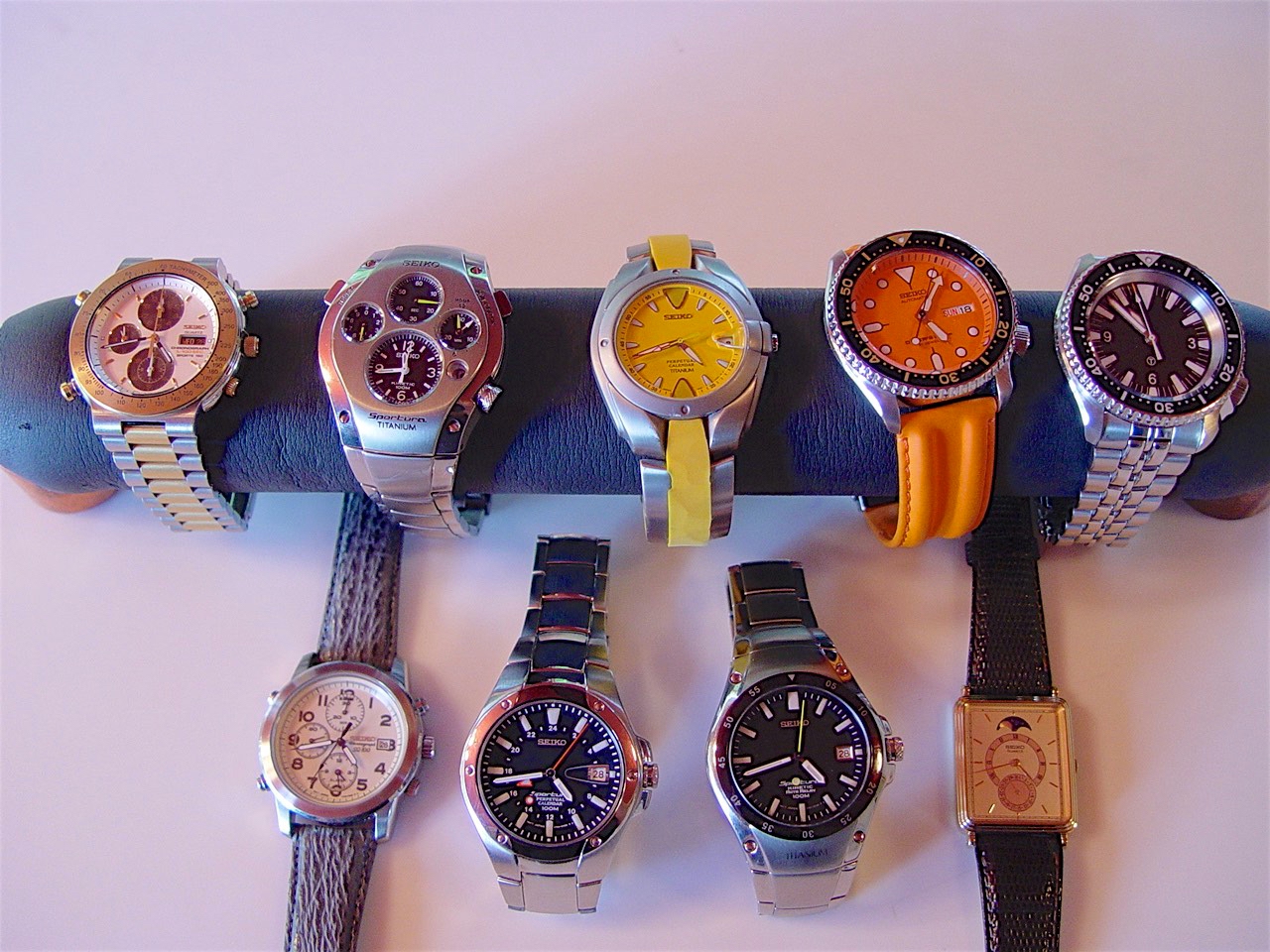 Of this group, I have disposed of 4, fixed 3 and this week sent 2 for repair -- THE FIRST TIME EVER I HAVE TAKEN A CHANCE ON SEIKO TO REPAIR MY WATCHES. I did it because they are both long long out of production AND there's no support or parts in the aftermarket. Seiko assures me they have movement parts and knowledge to fix them. The Sportura is heading to Tokyo on JAL right now.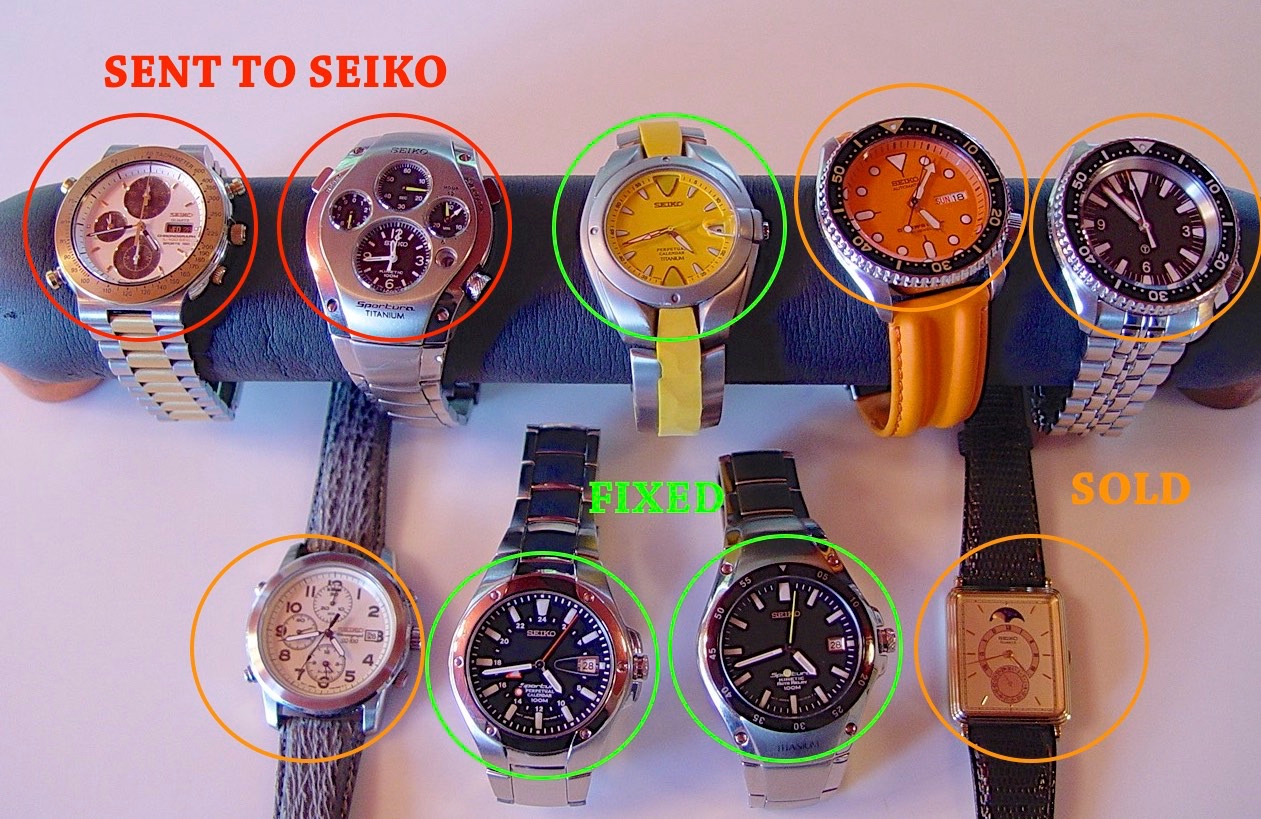 I mentioned a few months ago that I had figured out how to continue wearing my Seiko Perpetual Titanium with (formerly) a rubber/titanium bracelet. Seen here in a "BILL" style shot about 8 years ago.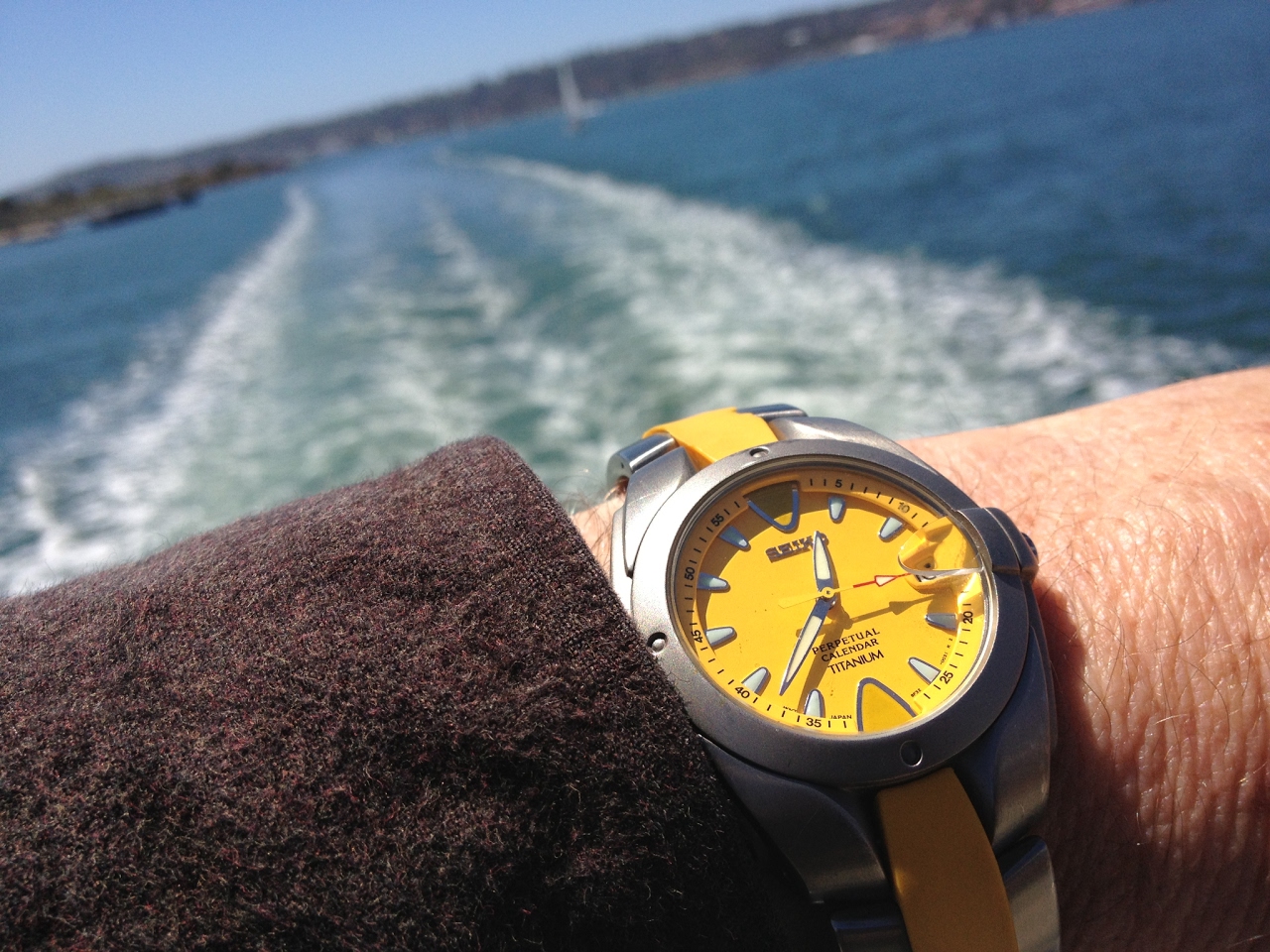 In 2018, after 15 years of use, the rubber disintegrated. Don't you hate that? I know it happens to other brands too. And if they have a replacement rubber part it's likely to be NOS and disintegrate too.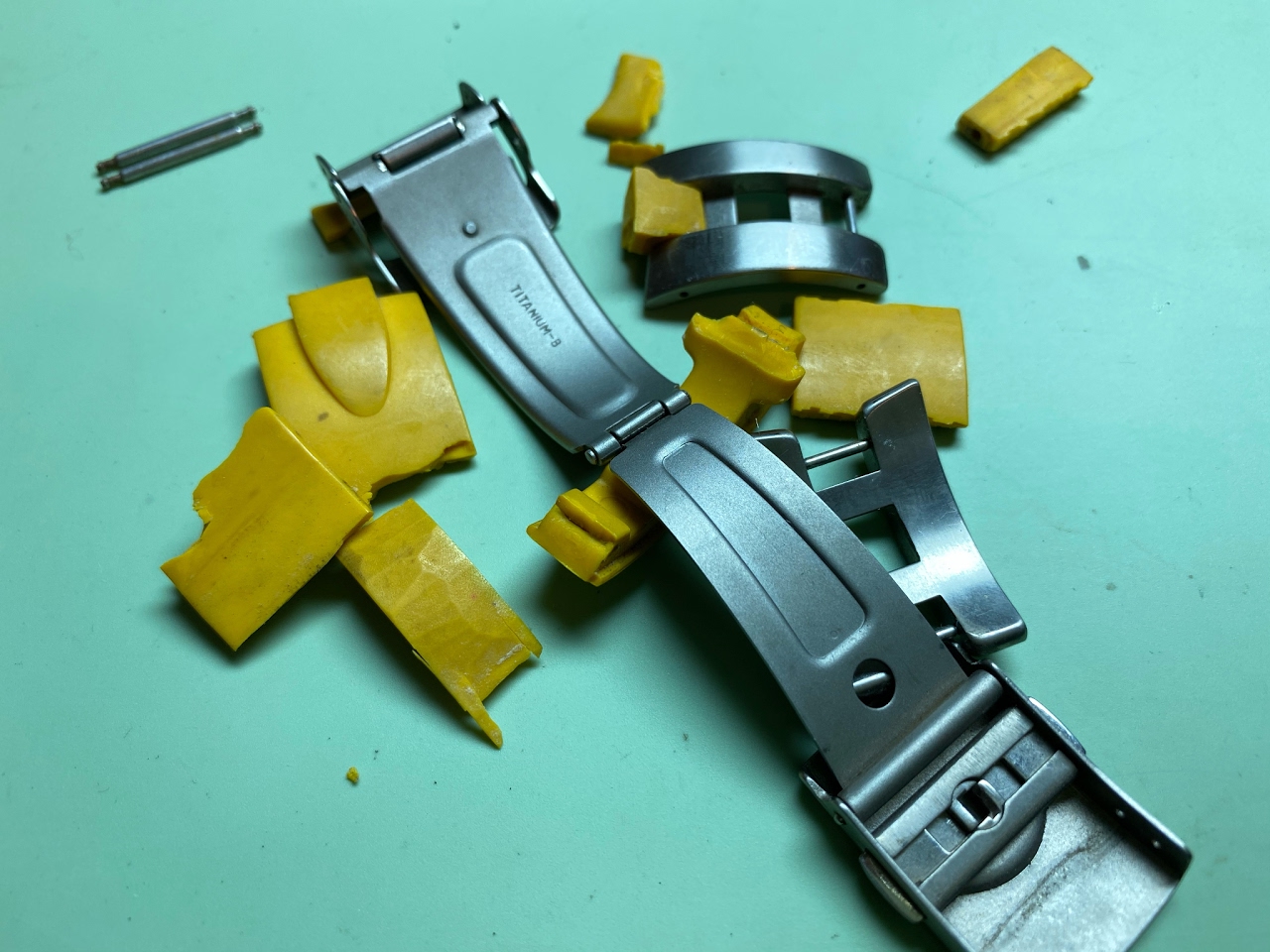 So after a few years of occasional thought, I came up with this: a Velcro NATO-type piece that could be scrunched into the non-standard lugs and retained with the original pins.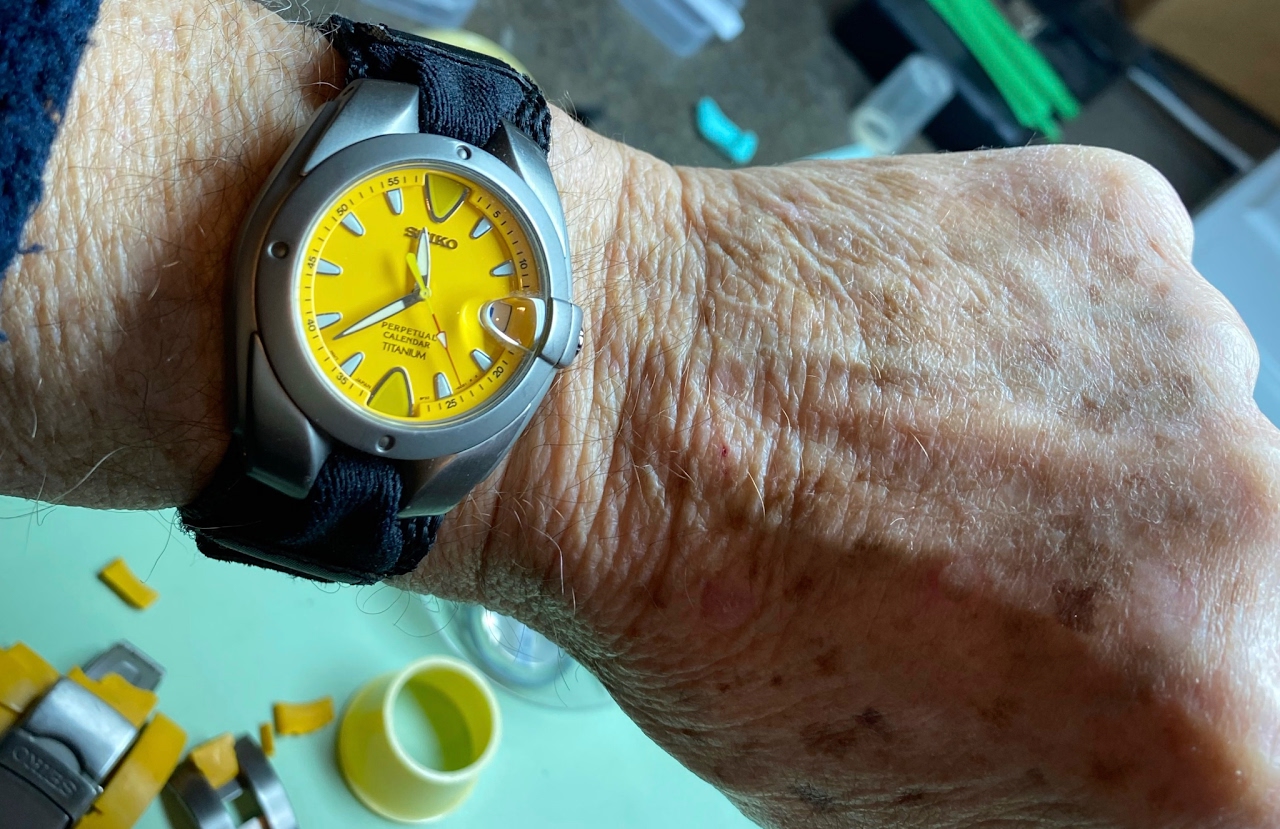 I'm not a huge fan of this Velcro, but it got the watch back on my wrist for a walk. Recently I saw this on eBay: an unworn NOS watch like mine, from a pawn shop in the deep South, with all-titanium bracelet! No guarantees were offered, but it is running and the bracelet had all its links (and doesn't need to run). $89 wasn't too much to pay for a parts watch to revive my old friend, was it?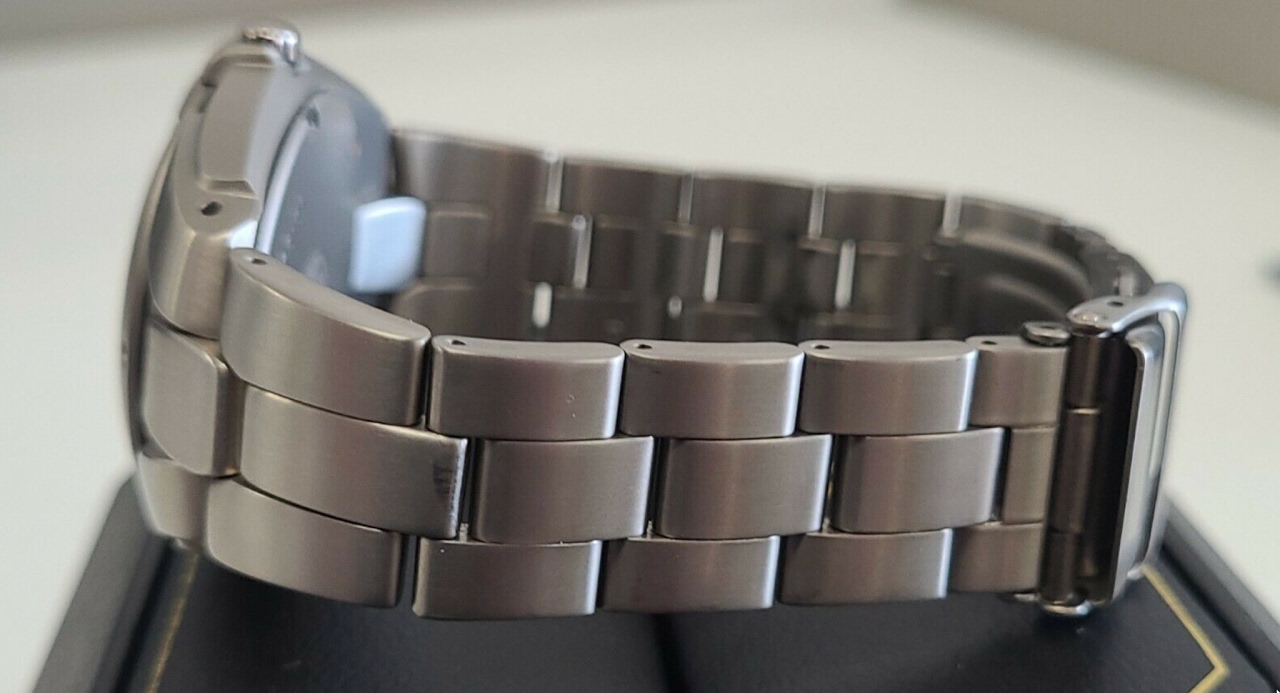 No one else bid so Presto, it was mine.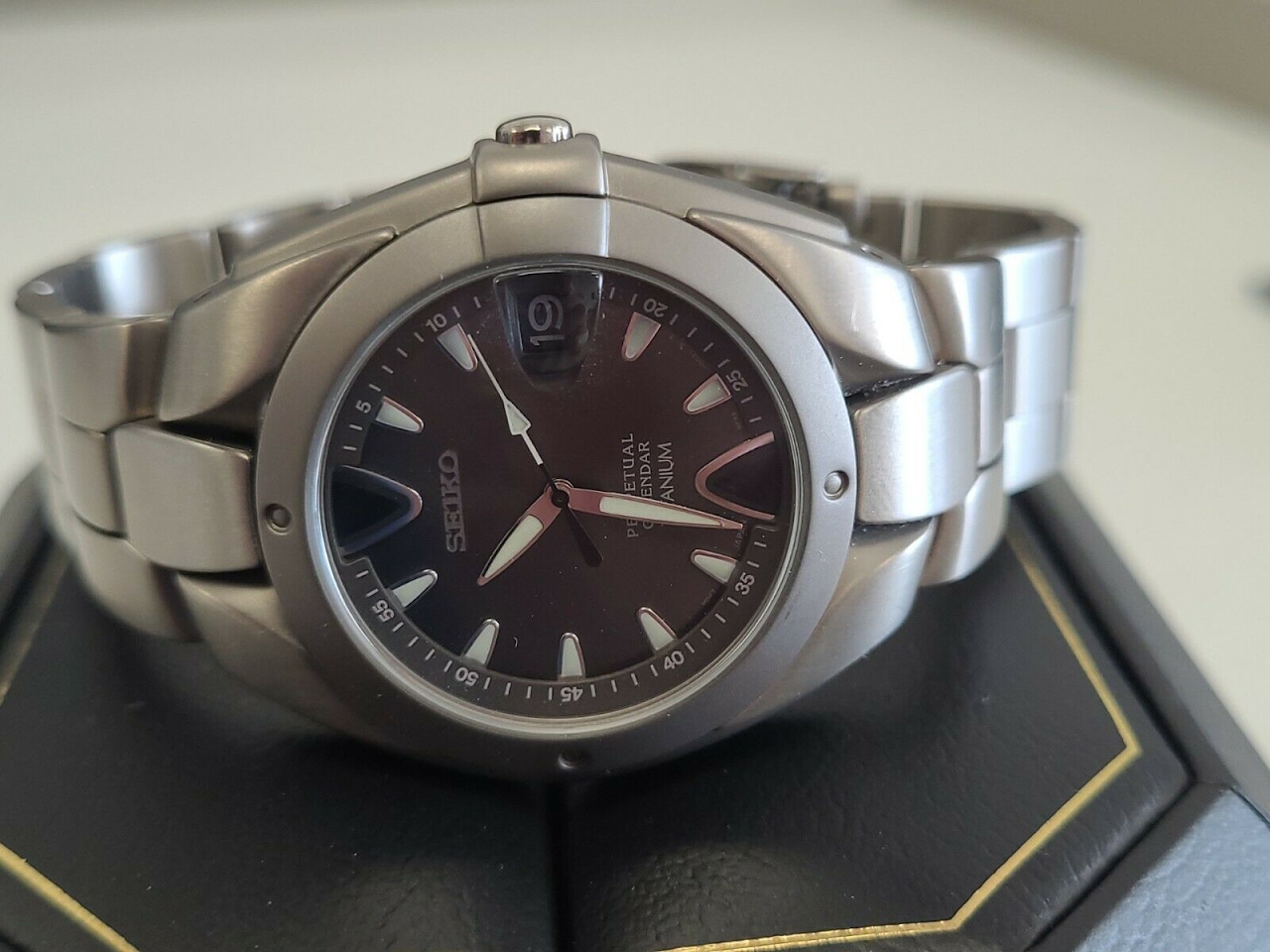 The gray dial watch soon arrived and was running, but losing 5-10 minutes in a day. Many watches have a 2-second skip to notify you that the battery is going, but this movement has a 10-year lithium battery and perhaps no warning? In any case I wanted the bracelet more than the watch head, so OFF IT CAME, and OVER to the yellow-dial watch which I know is running fine.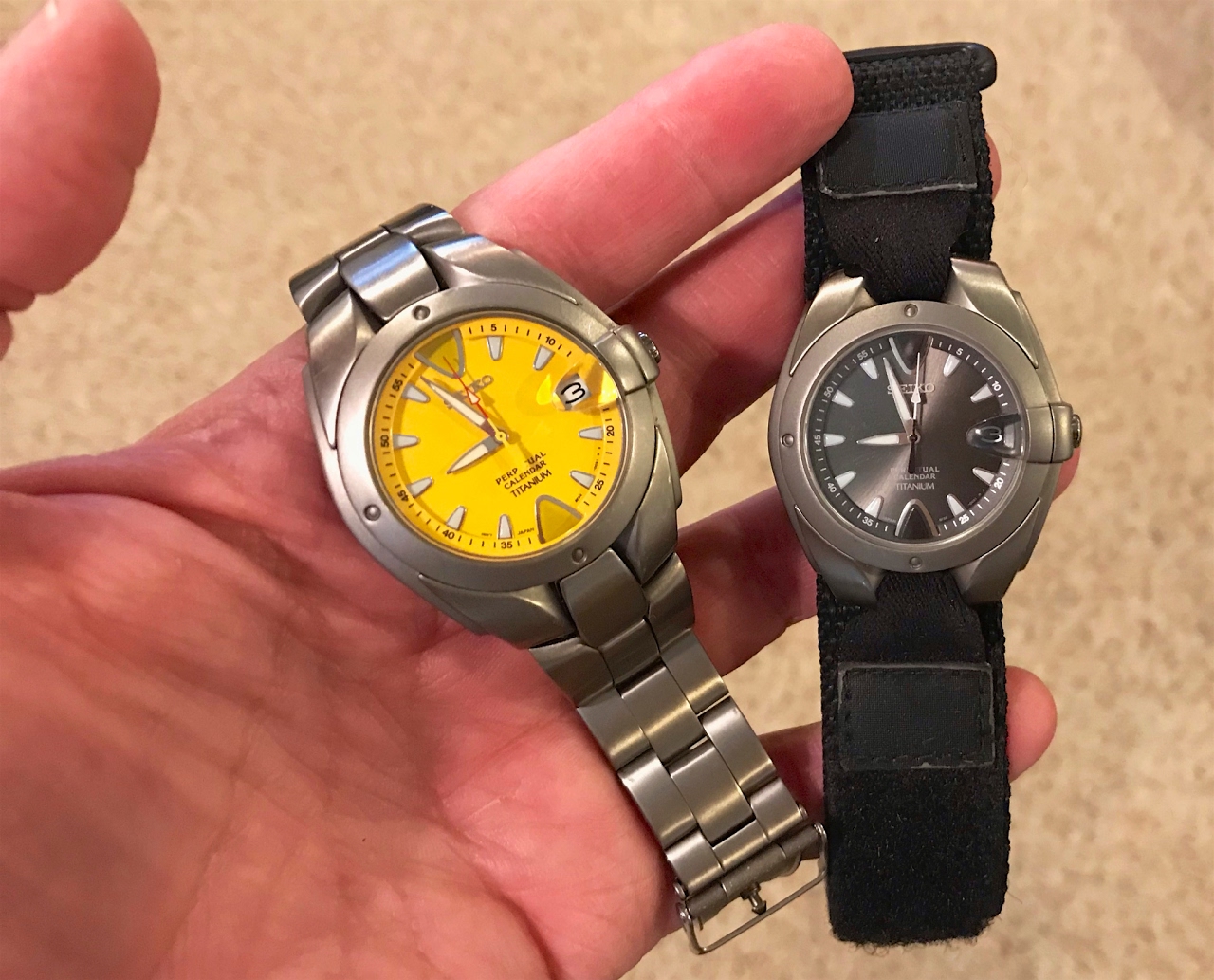 The new watch got a new battery, I put IT onto the Velcro strap, and now my pal is back in action (better than before) and I have yet another Seiko perpetual in the closet.
OBSESSED?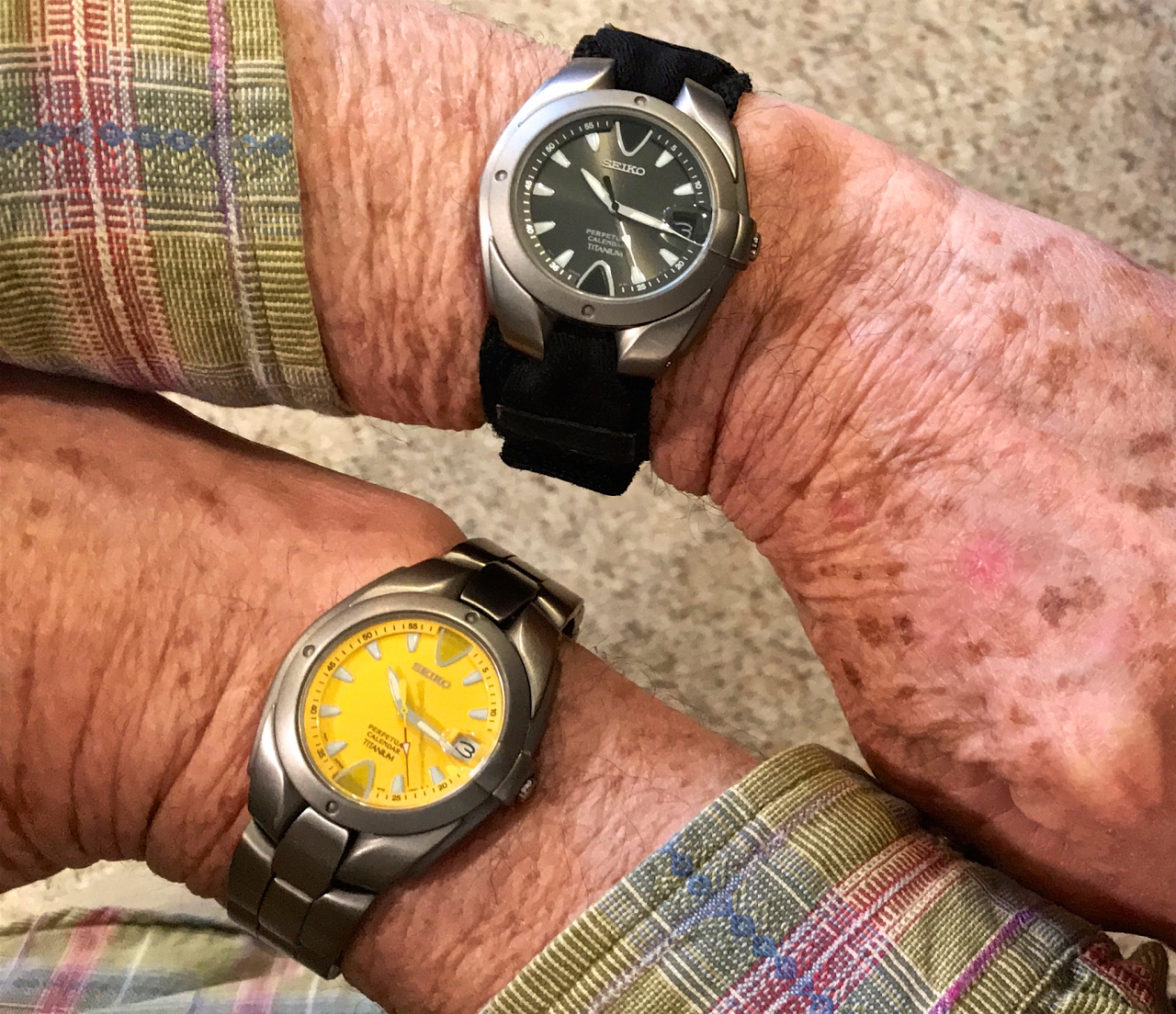 Not Guilty as charged, your honor. Notice the yellow watch is one second behind the gray one. If I was obsessed, I would have corrected that.
Cazalea