cazalea
[Seiko Moderator]
11487

Chronodrometers & Phonotelemeters?
Earlier this week I was flipping through my latest issue of the NAWCC magazine (that's National Association of Watch and Clock Collectors) and I noticed an article headline with an obvious misspelling: Chronodrometer.
Reading through the article I found the word was repeated several times, so it couldn't have been an accidental mistake. The article only incidentally defined this mystery word by appending the term "sports watch" in one place.
This was new to me, so I started to investigate. I learned a great deal, and it seemed valuable enough to share. Here is an early Chronodrometer, one of approximately 400 produced during the American Civil War in the 1860s.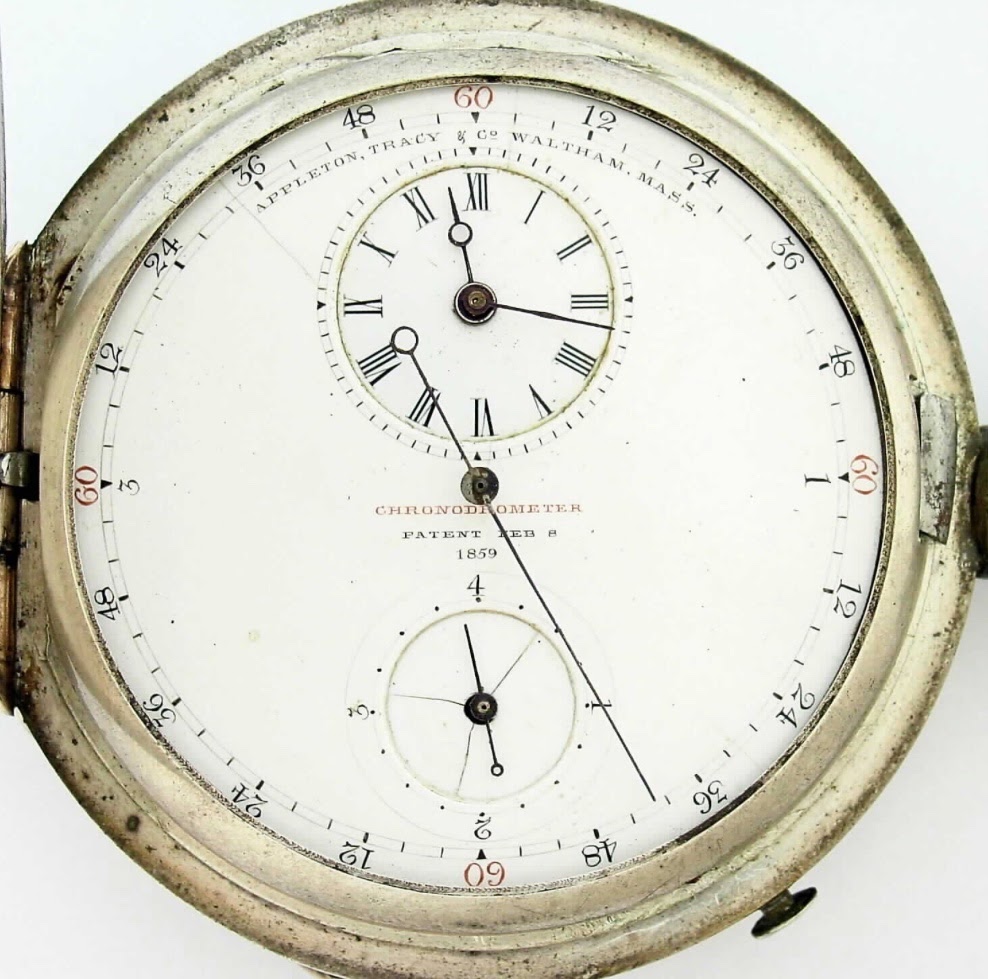 This is a later version in better condition, and bearing the term "Improved" on its dial. It is also from Appleton in Waltham, MA.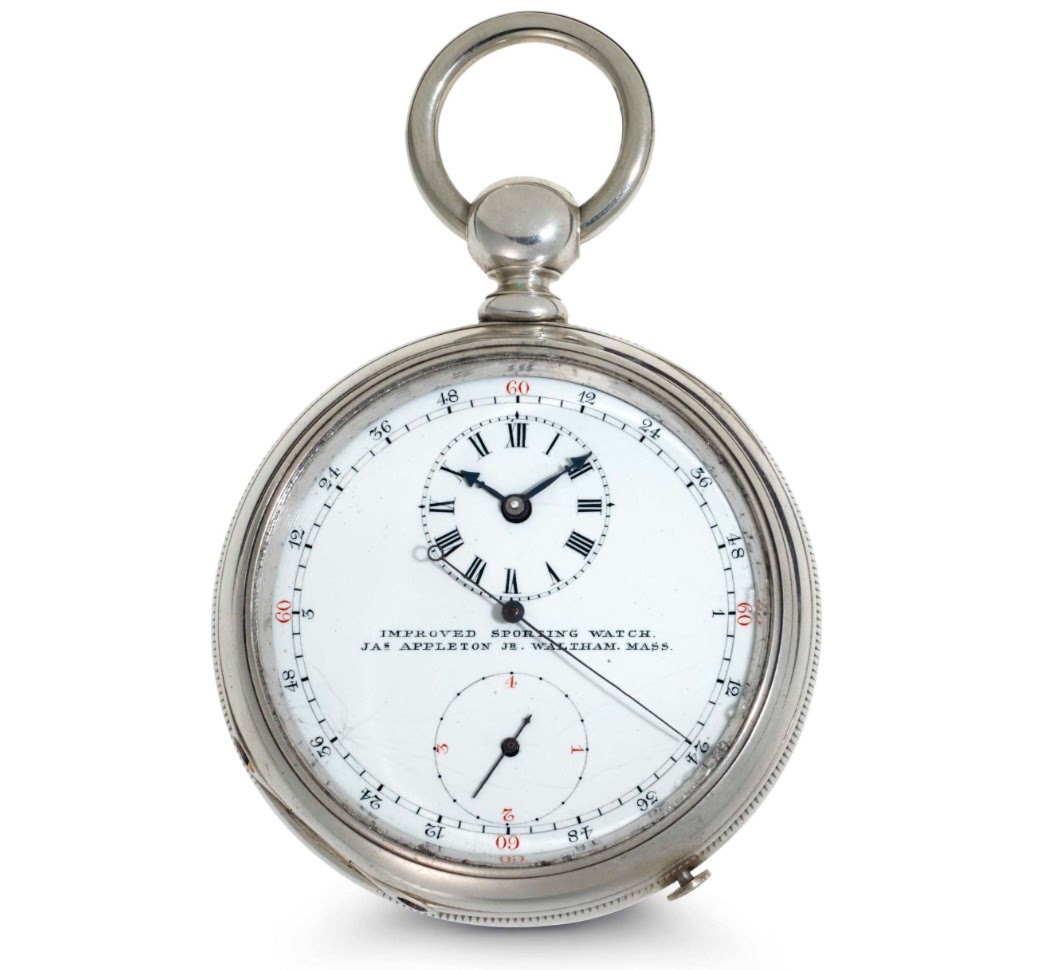 Reading through a variety of other sources I discovered that a Chronodrometer was one of the first "stop" watches. Intended to time sporting events, it had a small (regulator-style) hours and minute dial at 12 (so in theory it could be a real watch) but the majority of the main dial was devoted to a 4-minute display, as you can see on this dial. There is also a sub-dial at 6 with jumping hand which indicates quarter seconds.
This particular sporting watch was designed to time horse races, and I presume the 4-minute interval was chosen to reflect the time of a standard racing result.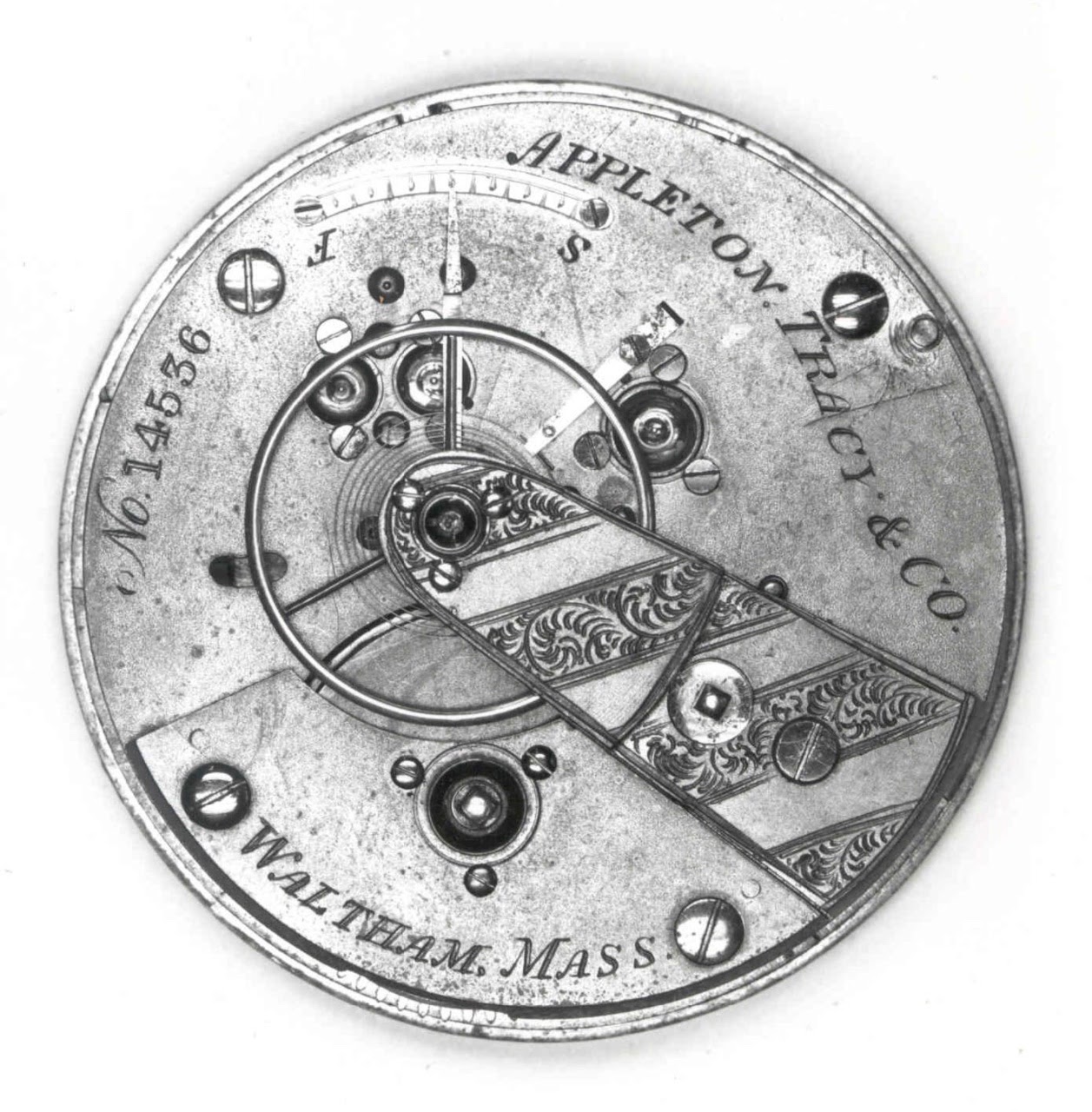 If you noticed, there is a stop button at about 5 o'clock on the case. This button extended a lever which simply stopped the balance wheel - a convenient but also inexcusable way of stopping the second hand, because at the same time stopped the hour and minute hands on the subdial at 12 (so the watch was no longer accurate).
STOPWATCHES
Now imagine 160 years ago when this watch first appeared. Can you conceive of a time (pun) when no sporting events were timed? No one bragged about their "personal best", there were no marathon times, no 4-minute miles, no Olympic records, no 10-second quarter mile drag races (OK, no cars at that time either), etc.
Here is an excerpt from the book Breakthrough Swimming, which talks about advances in timing technology and their impact on swimming: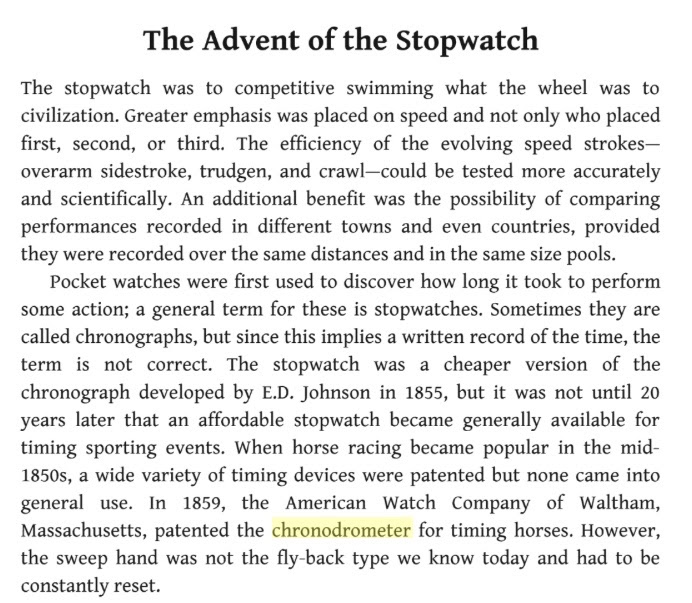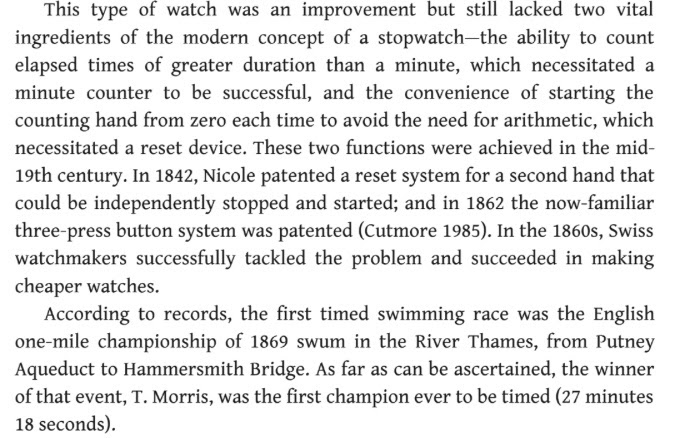 So precisely 150 years ago we had the first championship that included a time for the fastest competitor. Before that, it was just first, second, third, etc.
(SEE RELATED ARTICLES
HERE
,
HERE
and
HERE
on Seiko Timing Equipment since 1964 Olympics)
CHRONOGRAPHS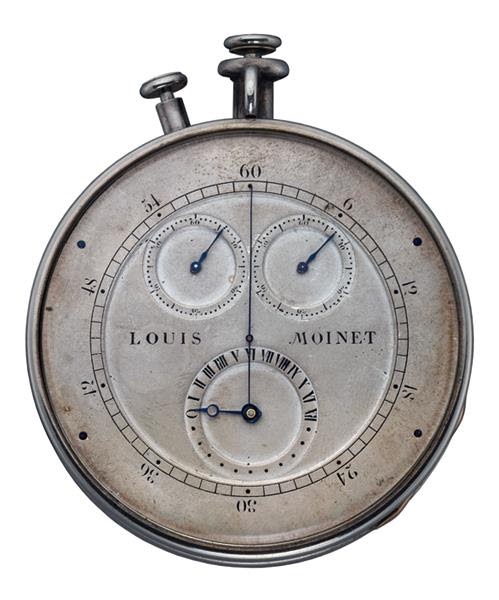 Of course during the following centuries, many patents have been issued for different approaches for producing portable, stoppable timing devices.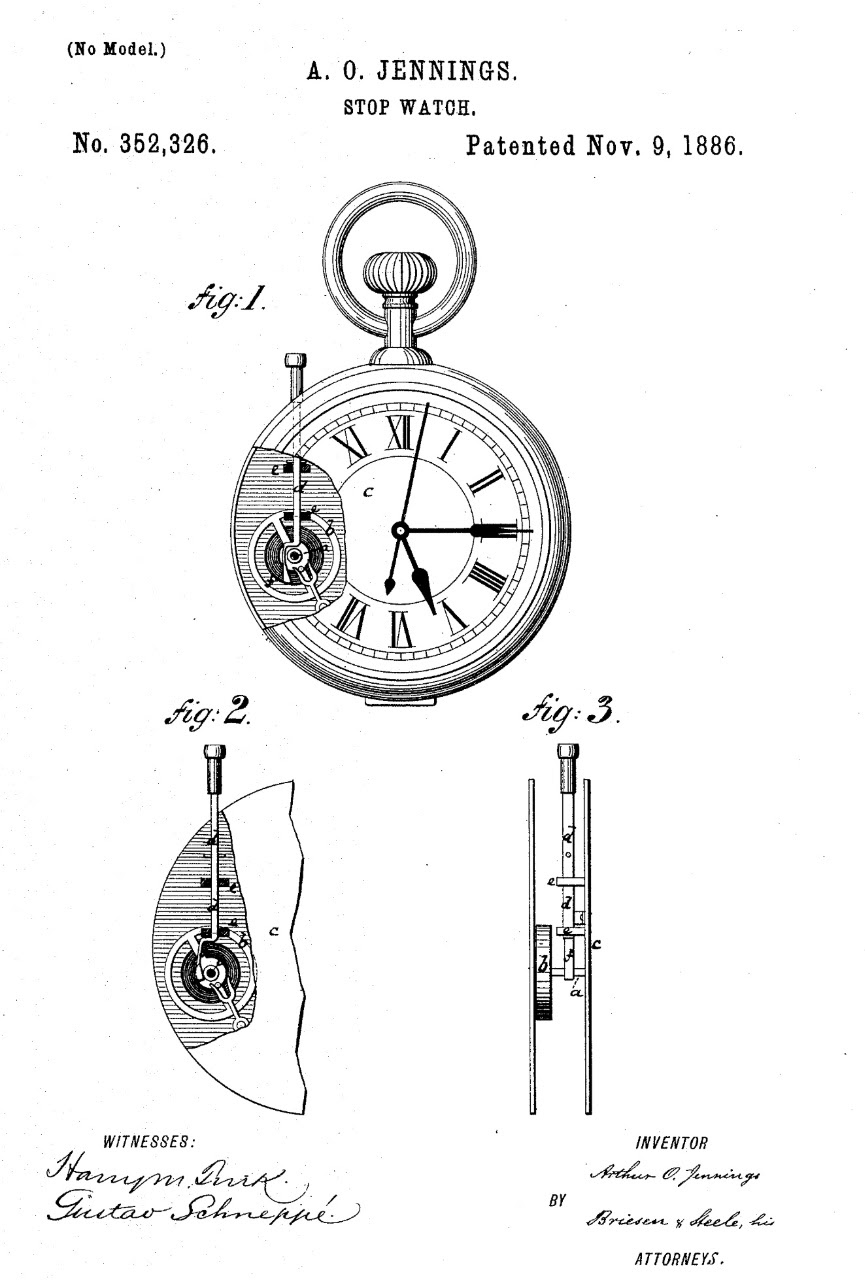 Chronograph fans will recognize the heart-shaped cam on the following patent - this is still used today to return the stop watch sweep seconds hand to zero.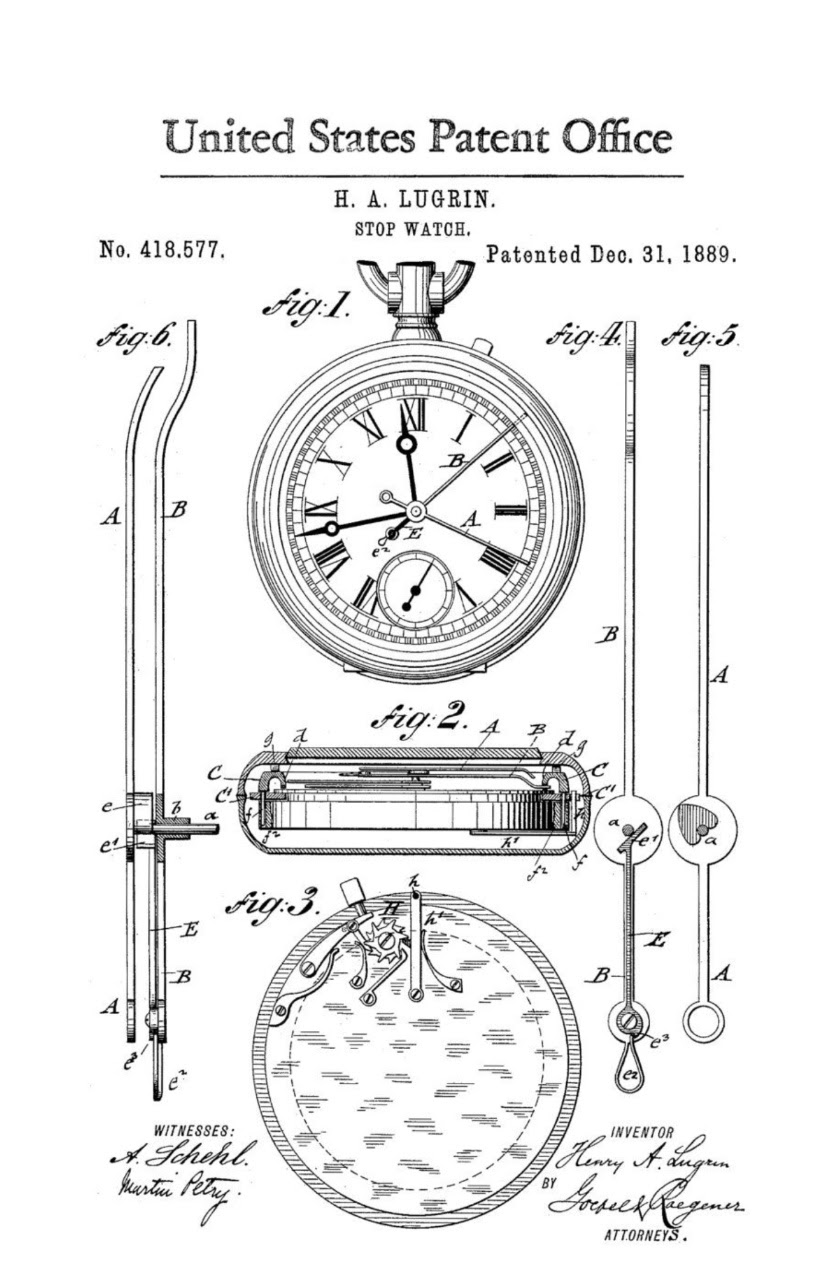 It wasn't just Americans who wanted to time horses and human athletes, the Swiss were into developing stopwatches as well. The patent above was assigned to Lemania.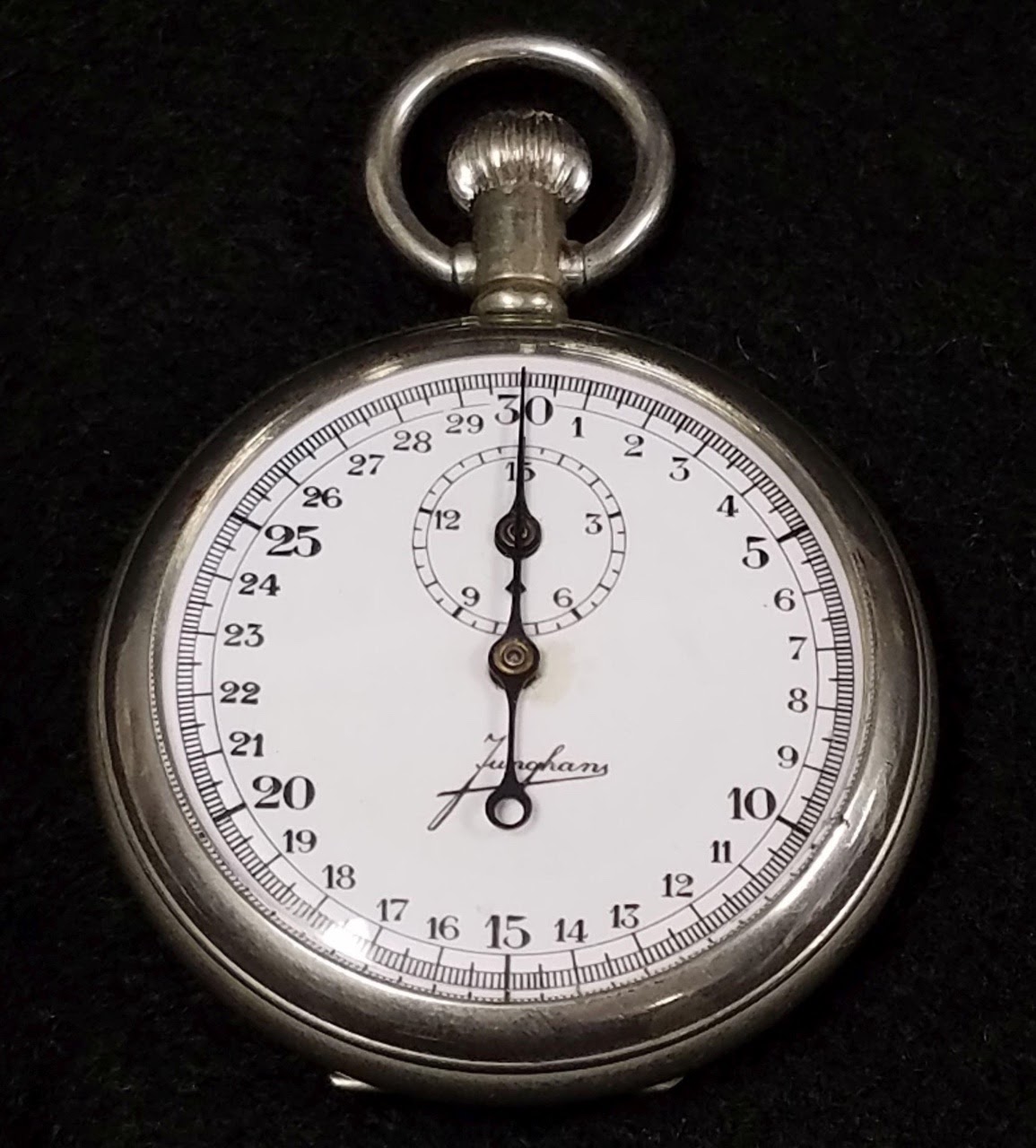 Seikosha (Seiko) in Japan was not far behind.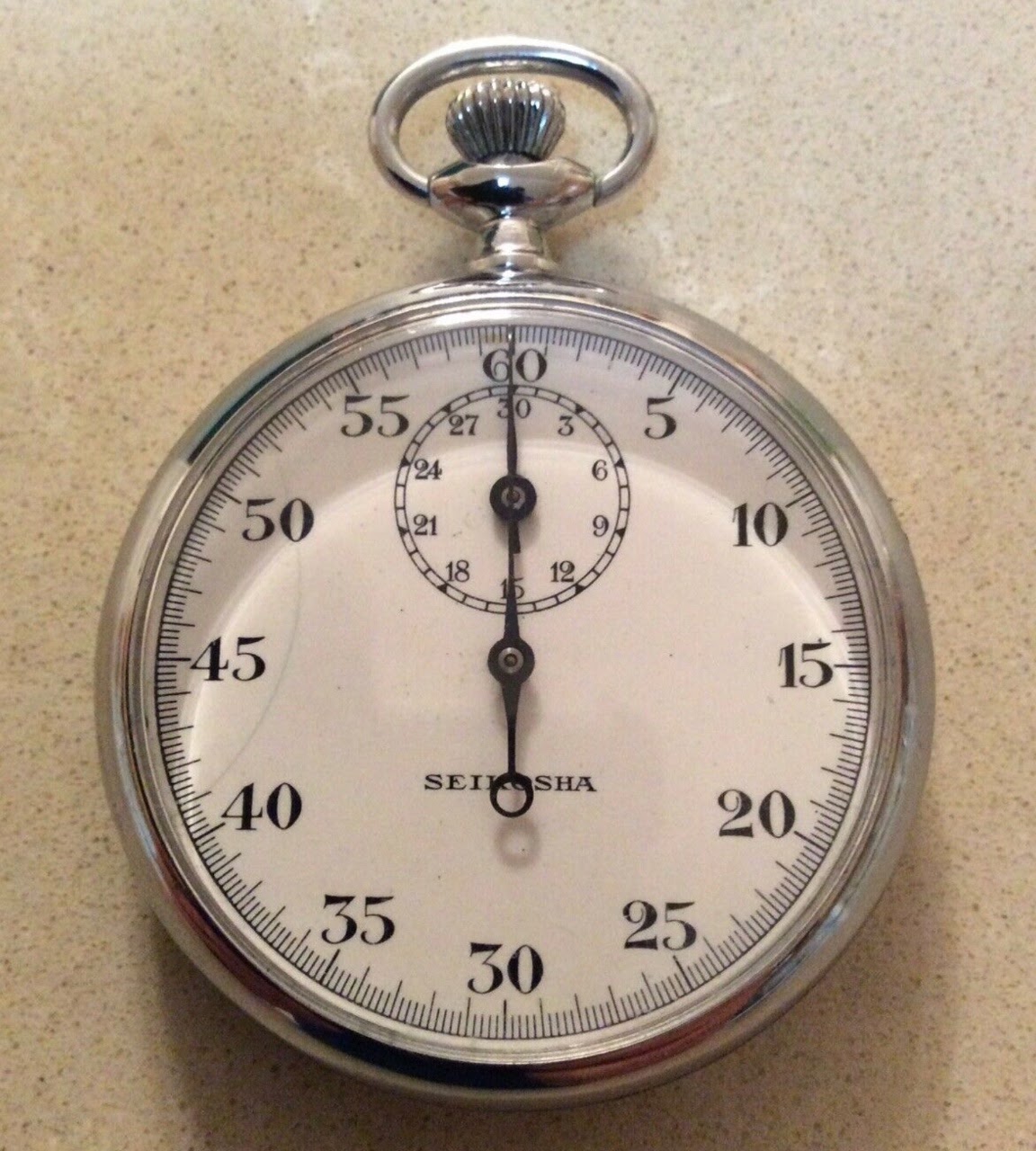 SPLITS
The split-second stopwatch was developed, so you could keep track of multiple competitors.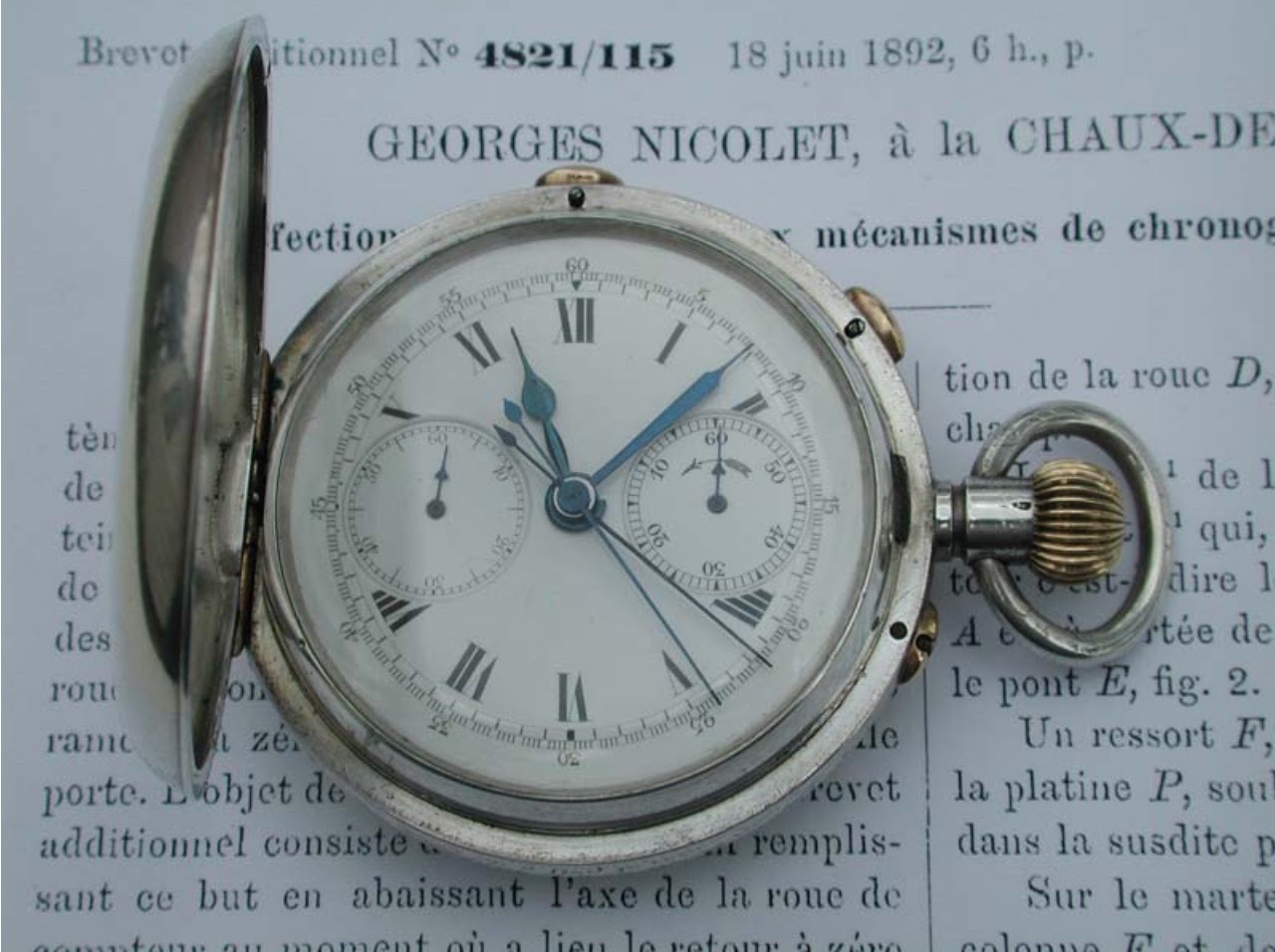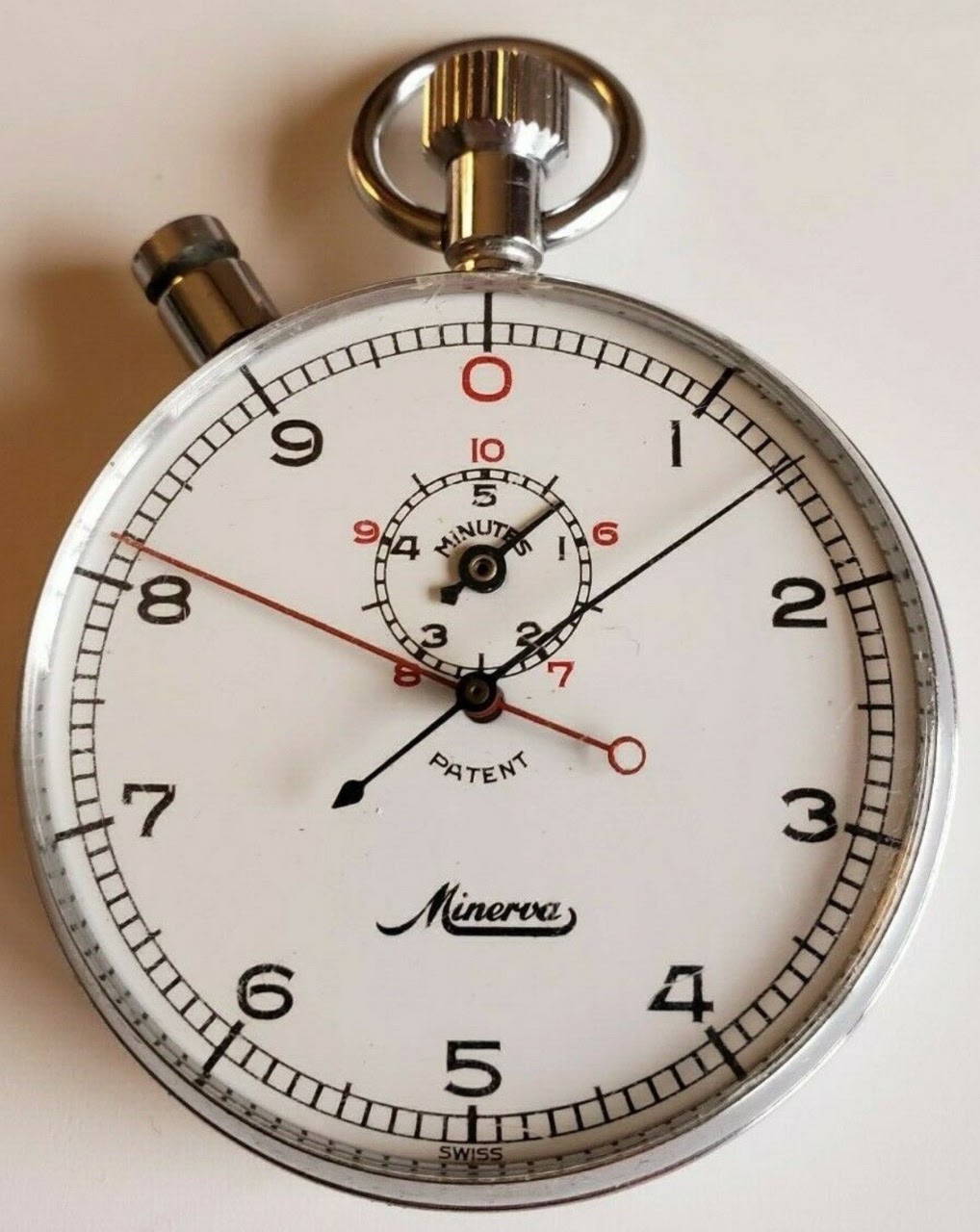 Later in the 20th century split second timing was added to wrist watches, by Breitling and others...


PHONOTELEMETERS
Soon after the invention of the stopwatch, in response to military needs, the industry in various countries came up with another device called the Phonotelemeter. You fired your cannon, started your timing, and stopped the timing when you heard the BOOM. The number of seconds elapsed also indicated the distance to the hit (on the outer scale).
Notice in the patent drawings that this Phonotelemeter also incorporates a compass in the winding crown, so you can tell the direction you are shooting.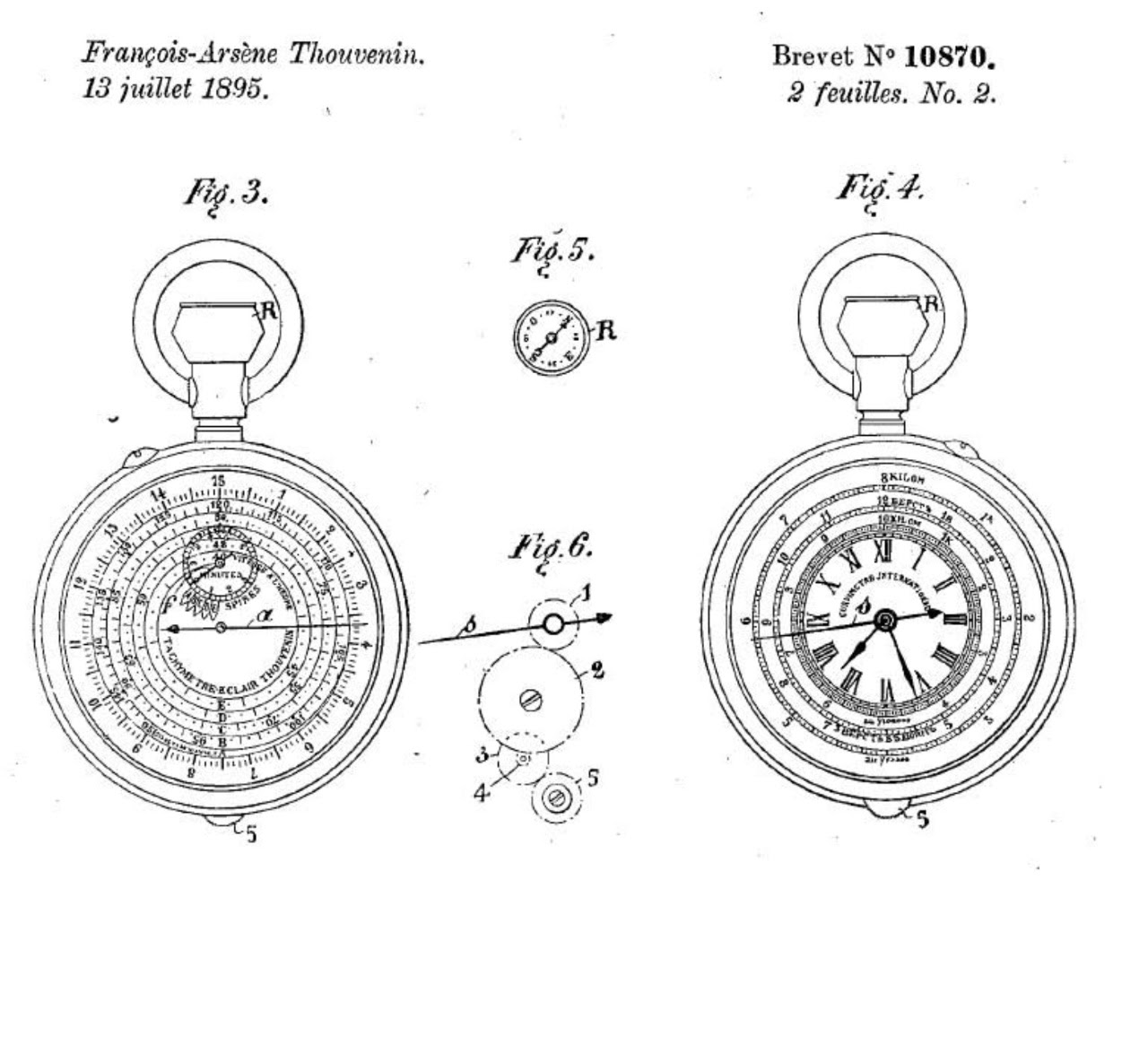 Here's a production version of the patented design.
Front side: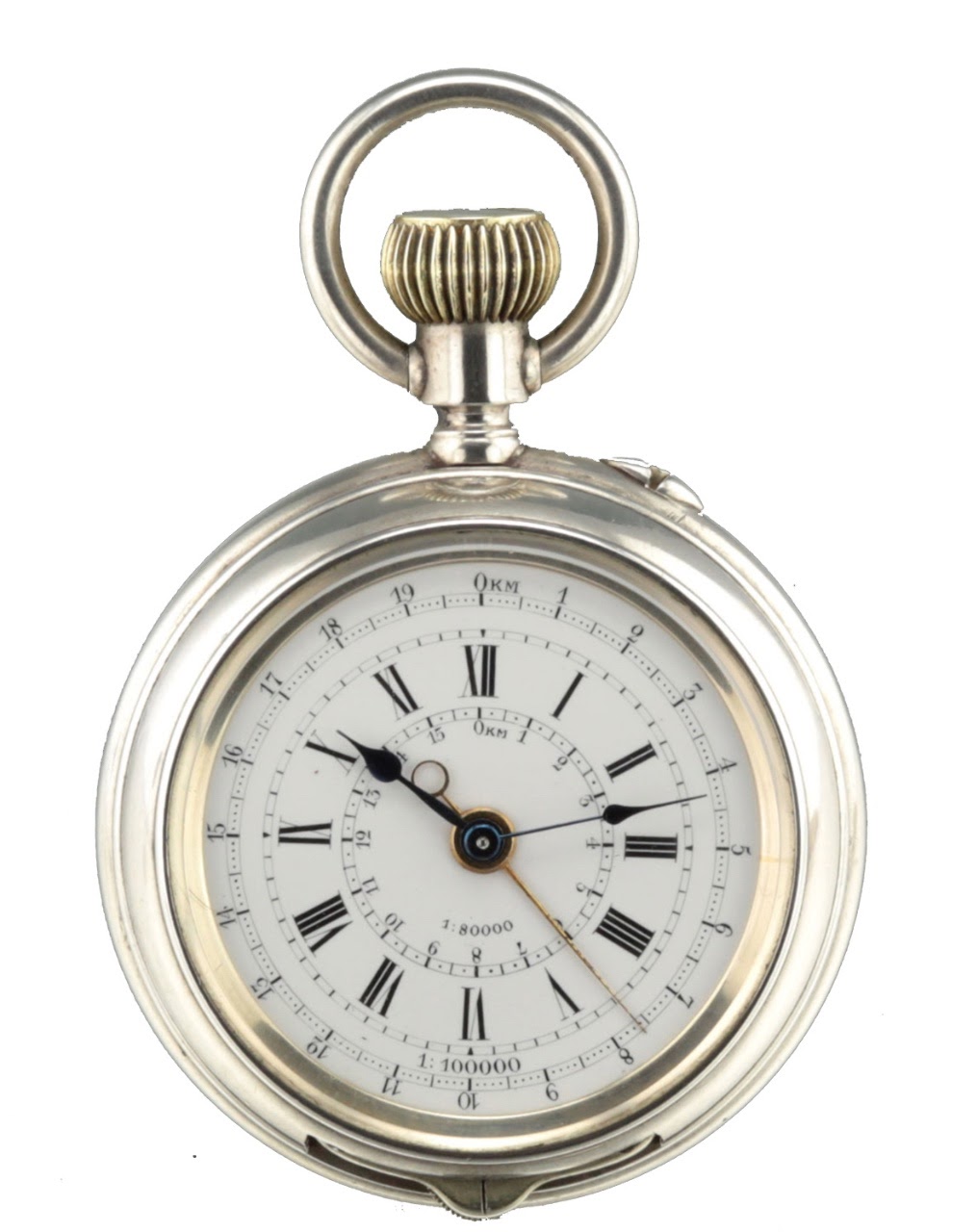 Back side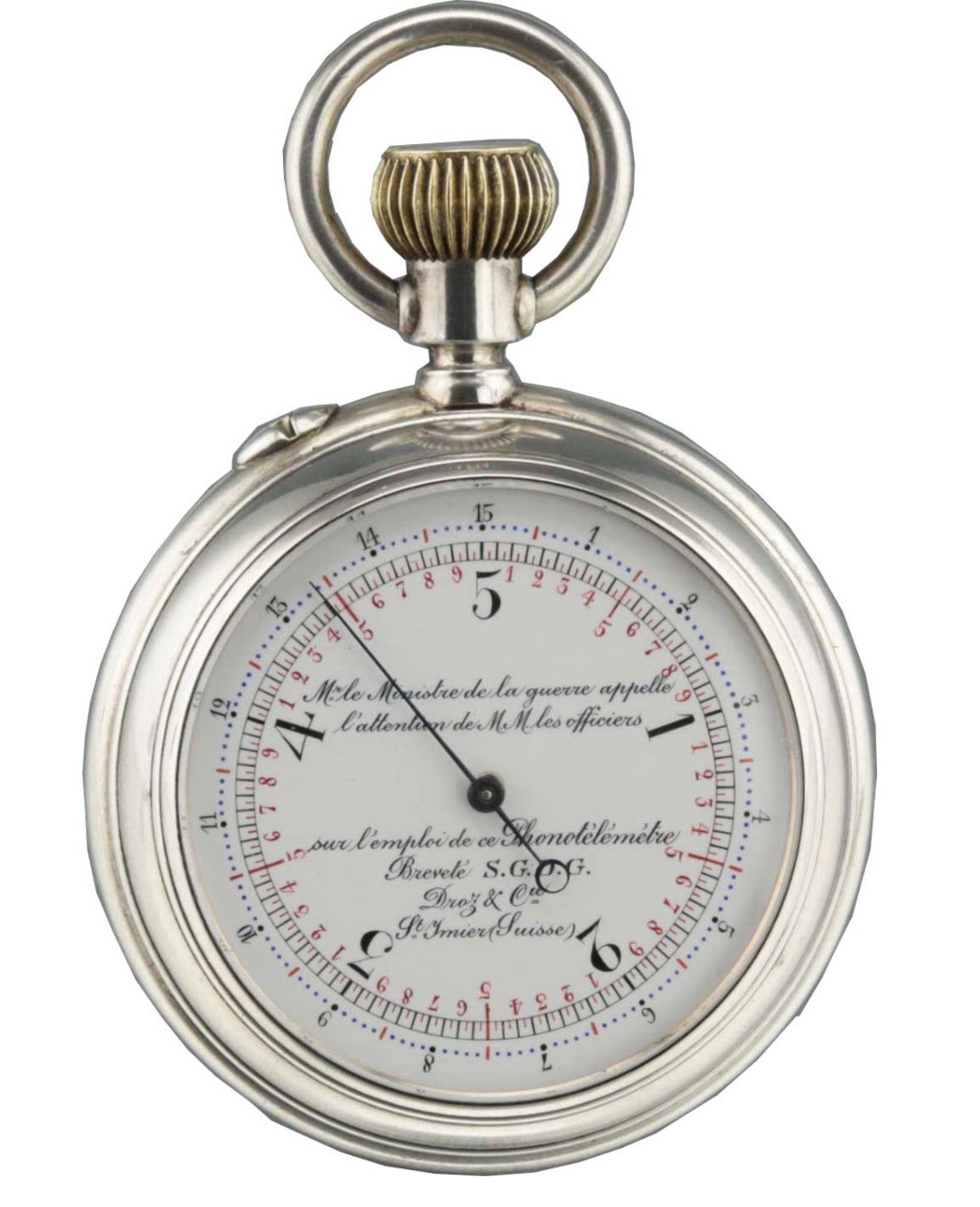 And one from Seiko, 1930-40's vintage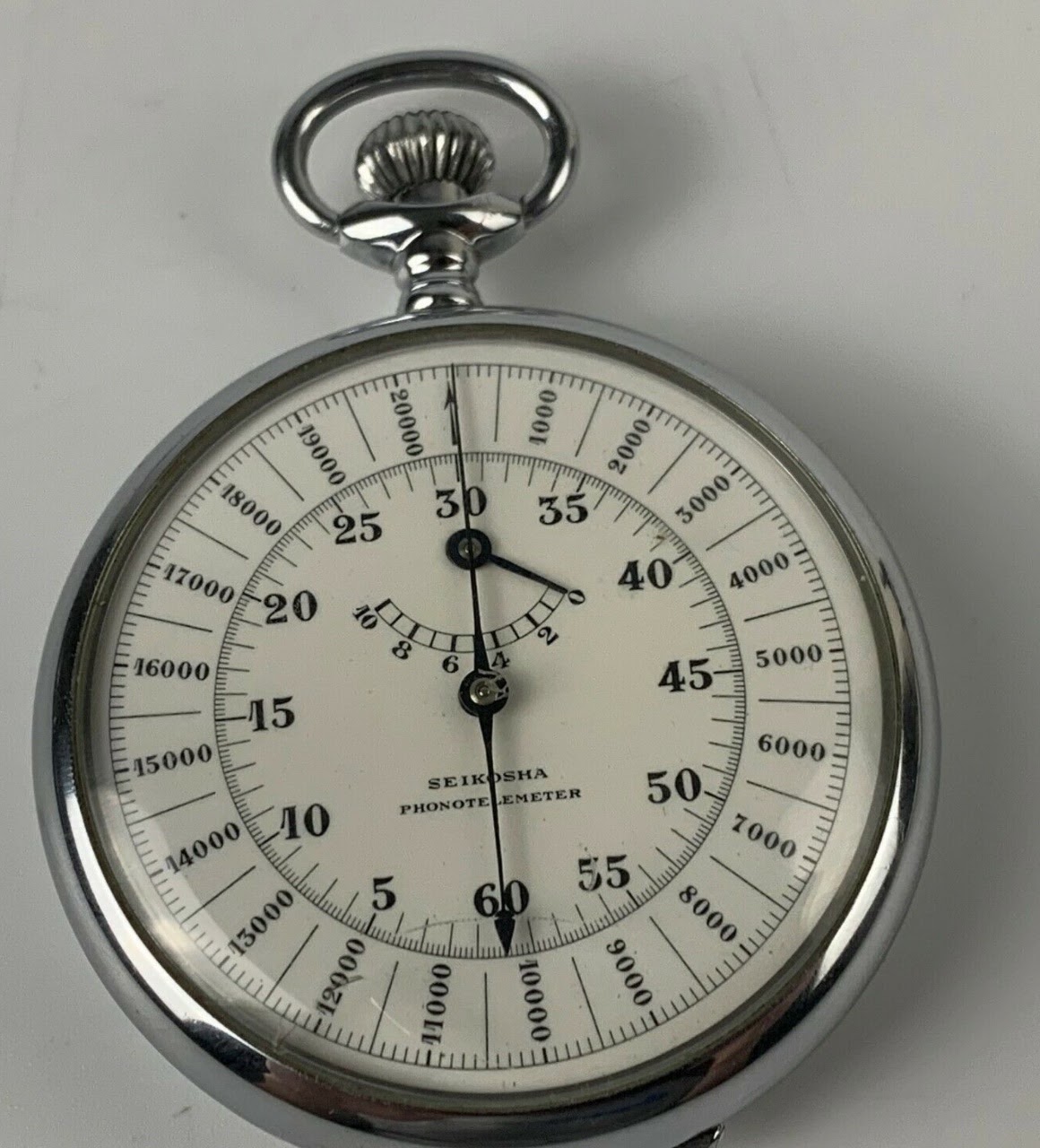 I think it's time to stop.
Thanks for your patience, and for reading along.
Cazalea
PS - source material