cazalea
[Seiko Moderator]
16111

<!tag blob="forumpost.visitstar">
Seiko Watches with the 9T82 Chronograph movement
HI Guys,
Last year I did an article on this series of watches - at least on the two that I own.
The 9T82 is a very expensive, over-the-top exercise that Seiko seems to delight in. A watch that sold for $2500-5000 starting in 1998. A watch that no customer ever asked for (I'm sure of that).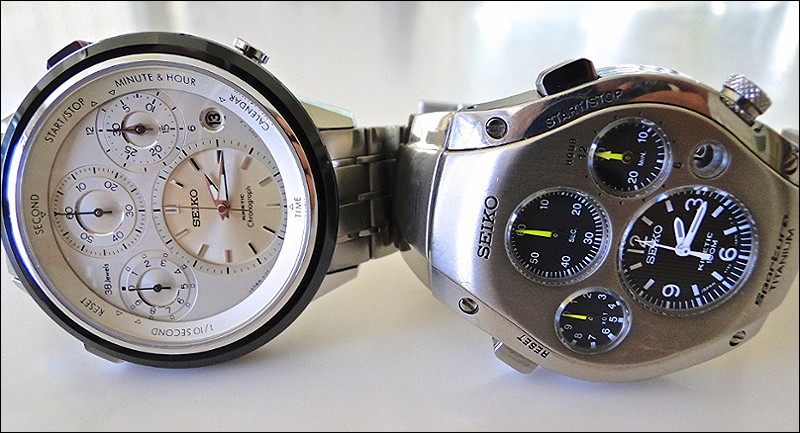 This is:
1. a mechanical chronograph mechanism (pushers, switches, reset and associated parts) - a module with 38 jewels. geneva stripes, and fine finishing
2. fitted around a quartz movement with a load-compensated pulse drive motor rated at 15 seconds/month accuracy
3. powered by a typical winding rotor but that doesn't wind a mainspring but generates electricity to charge
4. a Lithium-Titanium capacitive power cell, located in the very center of the stack of movement parts, which will power the watch for one month on a charge
5. an entire movement jammed into a space 6.8 mm thick and 33 mm in diameter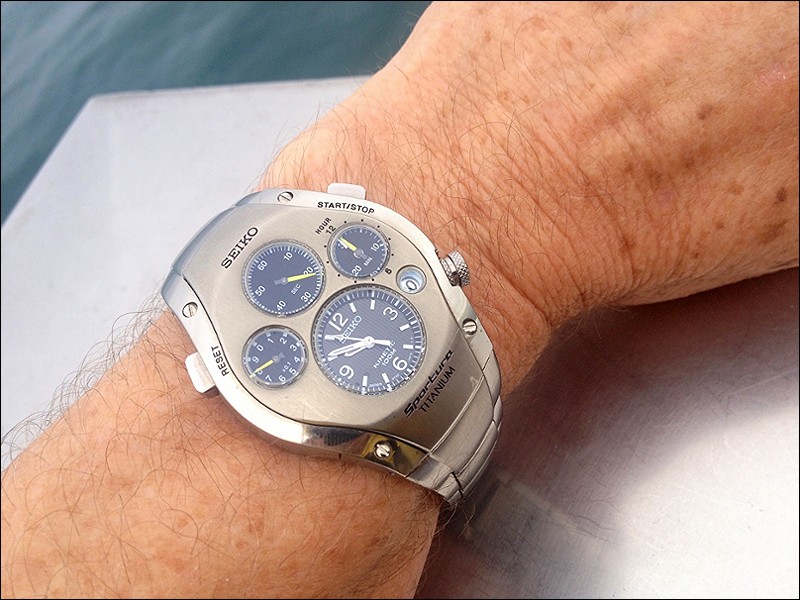 A watch with 7 hands and 5 dials, including an instant-change date feature at 4 in line with the crown, discretely located in its own display window (and its own crystal on most models).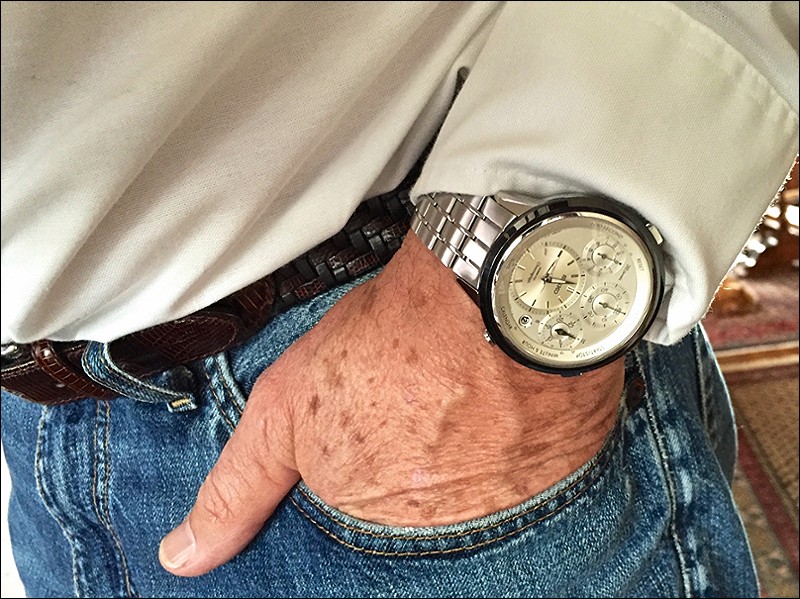 A movement fiendishly complex and only serviced by Seiko in Japan, not in their regional service centers.
One that causes owners to explode in outrage when they hear how much it will cost to "Change the battery" (which also involves disassembly and overhaul of the mechanical components of the watch).
So far this week I have been wearing my two Sportura Kinetic Chronographs around the house, and I wondered HOW MANY of these were made by Seiko (I think they are out of production now).
Sigh. I hate it when this kind of question comes into my mind and I can't shake it off ...
I had to respond to that internal drive, and the result is this article.
HERE ARE ALL THE WATCHES I CAN FIND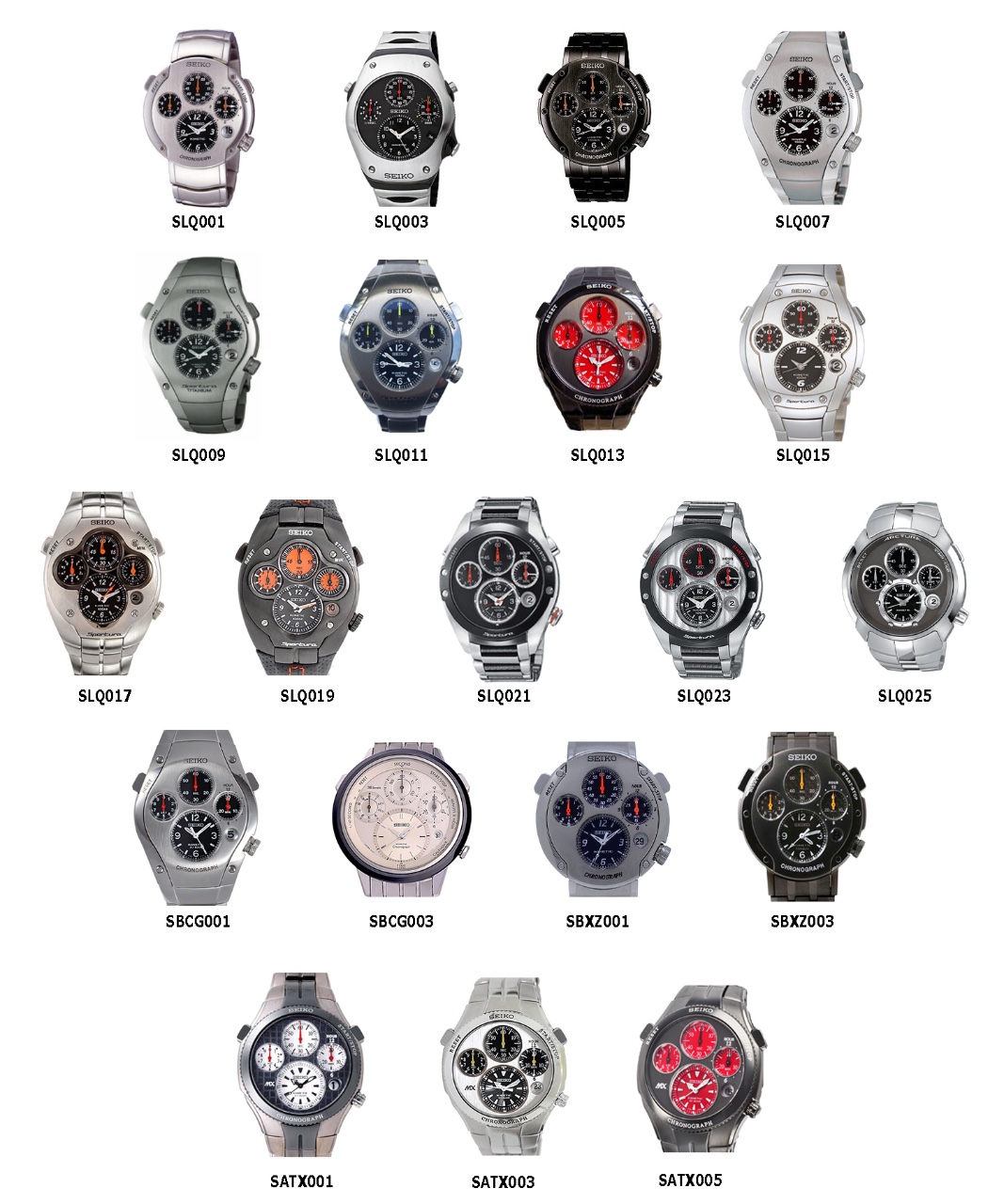 HERE ARE THE DETAILS
I recognize that not all devices will be able to display what I have accumulated, which puts the new burden on me of reformatting this data. But for now, these appear to be the universe of 9T82 watch models.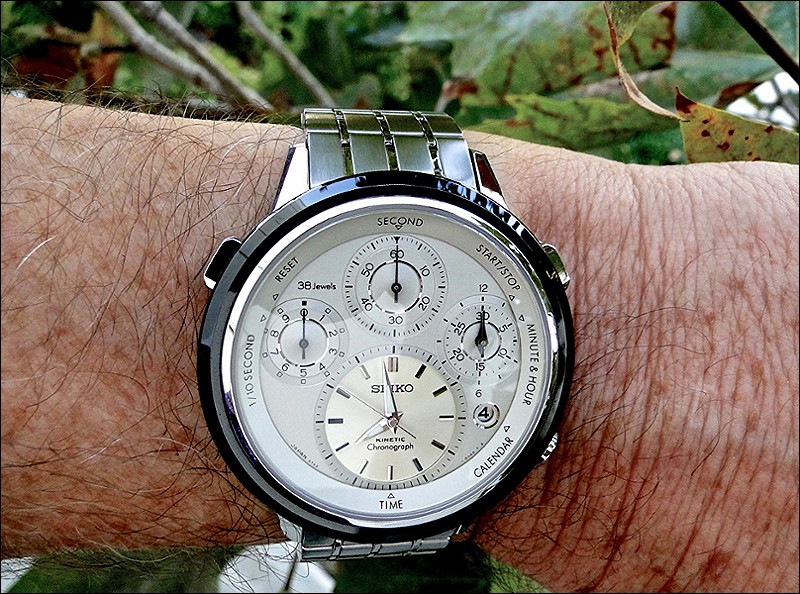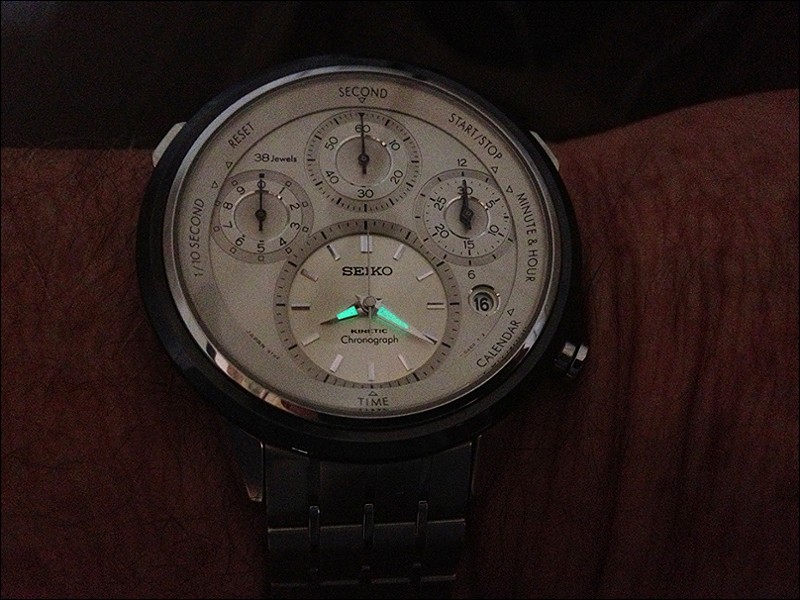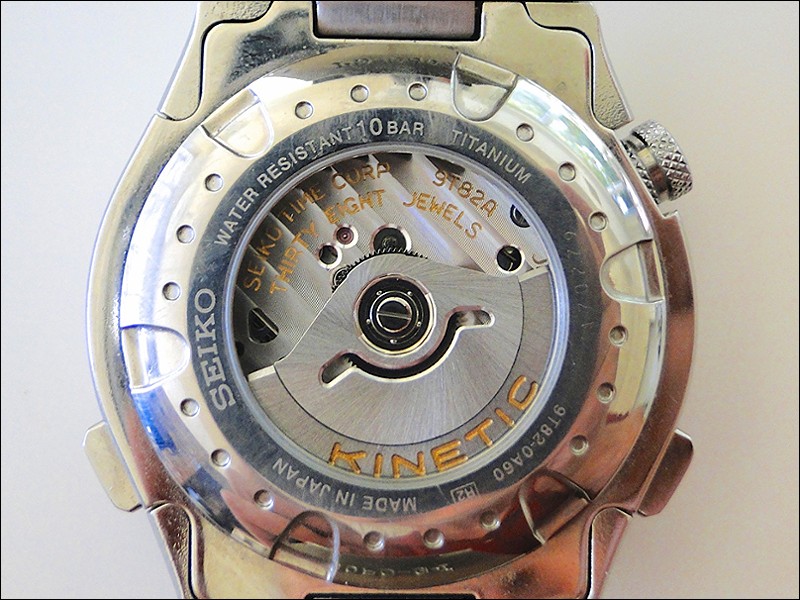 HOW YOU CAN HELP ME
Do any PuristS own one of these watches? Or am I the only one? Please let me know if you have owned, or currently own a 9T82.
Next, has anyone seen a photo of the movement? I don't mean through the caseback window, I mean the movement out of the case or dismantled? I have not. Do I have to take mine apart?
Cheers,
Cazalea
This message has been edited by cazalea on 2016-04-13 10:15:14