<!iframe style="align:center; height: 250px; max-width: 100%; width: 100vw; overflow:hidden;" src="https://storage.googleapis.com/pubzapuscentral/watchprosite/ad/adsGO11b/index.html" frameborder="0">
Comments:
If it's Wednesday, it's gotta be . . .
. . . 3-ball at Maggie's.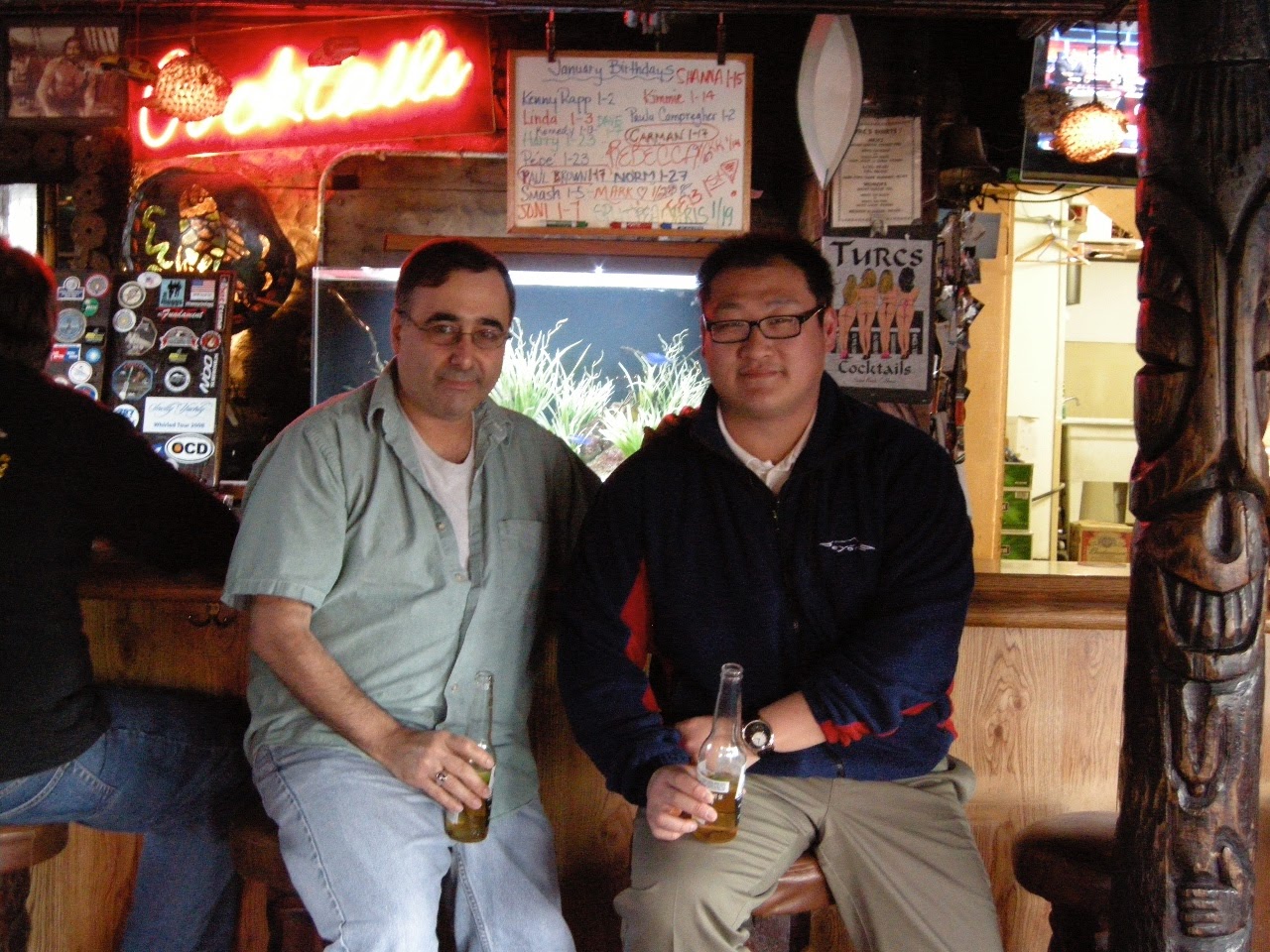 Last Wednesday, James scored an ace.
I've been playing six years and never once had an ace on the break. Last year, Sarah had two aces in one day.
Now, that's an accomplishment.
My dry spell at 3-ball continued last week, and my 8-ball game was so-so, but after the tournament was over and I was warmed up, we played friendly (no money involved) bank-the-eight games.
First, I took out The Kid with a one rail kick on the 8.
Next up, Marybeth. Good player. She managed to clear her balls off the table, unlike The Kid. My second attempt on the 8 . . .
. . . produced this three rail kick in a side pocket.
Last up, Alex. Another good player - notice how he cleared all his balls, too. No matter.
Another three rail kick, this time in a corner pocket.
Life is good!

The badass in our group, though, is Jim. Five rail kick . . .
. . . plus a one-rail conversion. Sweet!
Off to play in this week's tournament shortly . . .