amanico
[JLC Moderator]
208066

SIHH 2019: A quick view on the Montblanc Heritage Automatic, Steel version.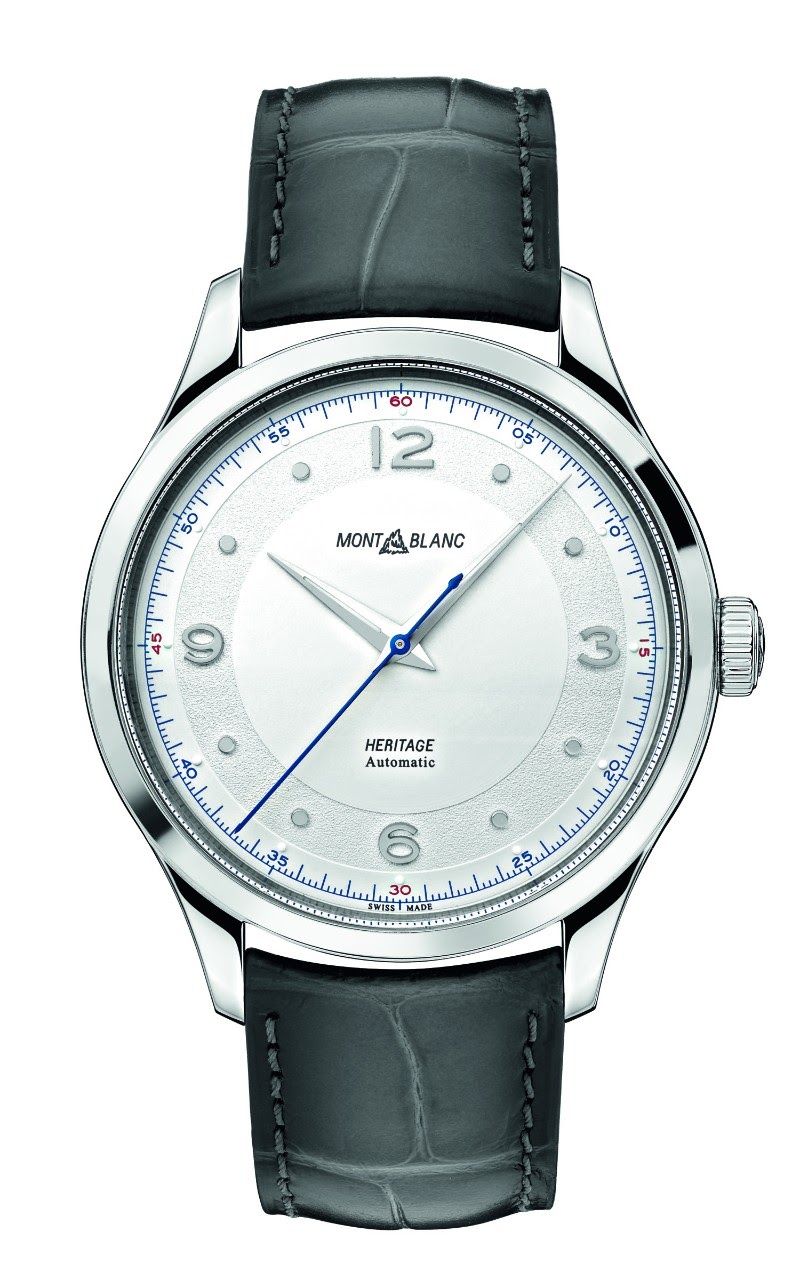 There are two " first access " watches, this year, at Montblanc: The 1858 Automatic, which I already reviewed, and the Heritage Automatic, which we'll see, now.
The Heritage and the 1858 Automatic both play the card of a certain nostalgia, vintage, retro. You got the idea. But in a different way... The 1858 is more Retro, Vintage looking, cooler, too, while the Heritage is more elegant, formal. The 1858 is also more a tool watch, with its case water resistant to 100 meters, while the Heritage is resistant to 50 meters only.
The Heritage on the left, the 1818 on the right: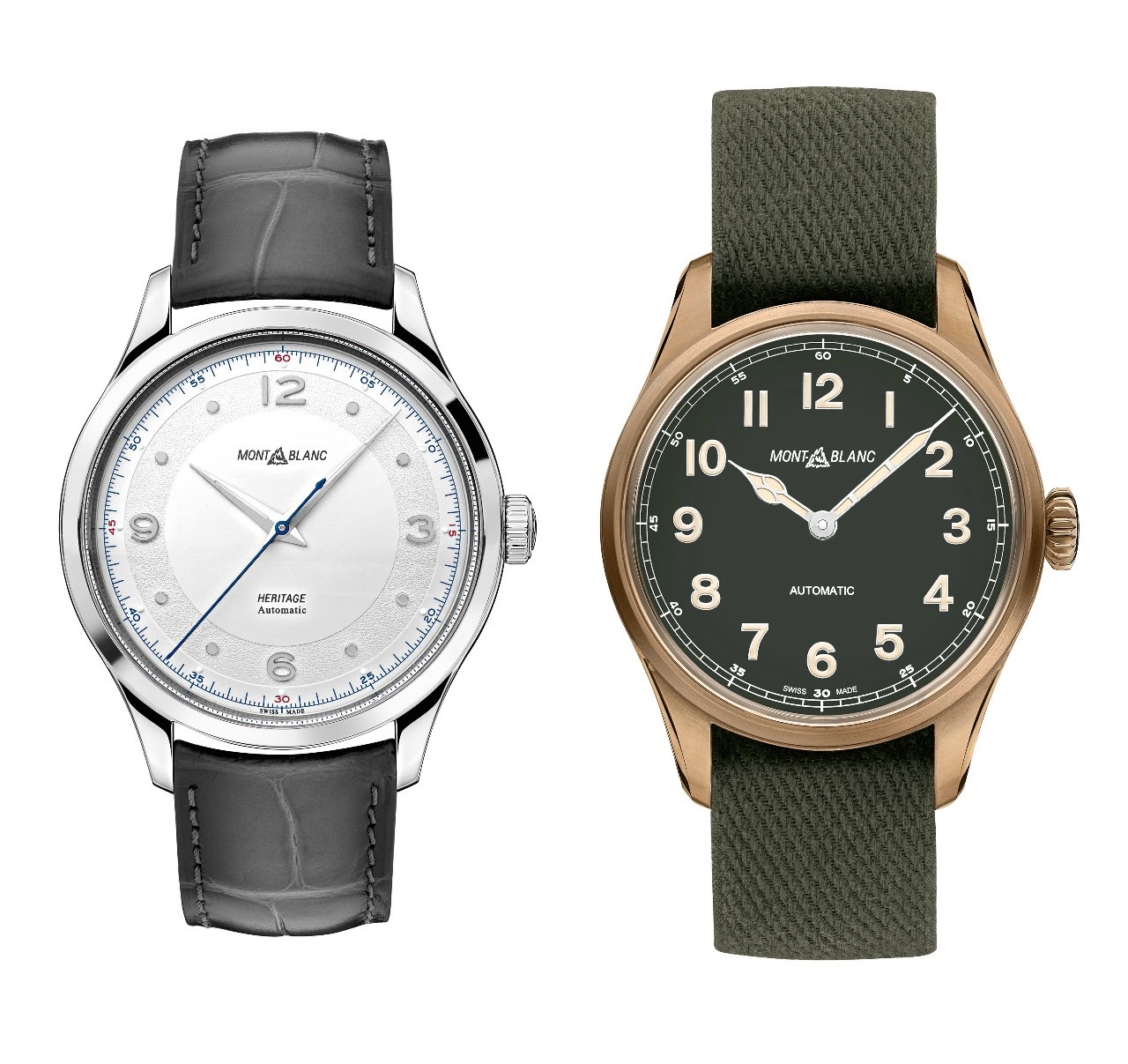 Another detail on the cases, they are not shaped the same way, the lugs seem a tad slimmer on the Heritage, but, at the contrary of the 1858, they are not beveled.
While the diameter is the same for both, the Heritage is a tad thicker than the 1858 ( 11, 65 mm high versus 11, 07 mm ).
Why?
Because the Heritage has something the 1858 doesn't have... Seconds, Central Seconds, here, which may be important for those of us who are giving a lot of importance to that detail.
The movements of both are close, MB Cal 24.25 for the 1818, MB 24.26 for the Heritage, a 24.25 + Seconds, then. Beating at the same pace, 28, 800 vibrations per hour, they also have the same power reserve, 38 hours.
The most visible difference lies in the dials, giving a different character to each of them.
The Heritage Automatic has a domed silver white dial partially grained. One thing Montblanc could or should have avoided, the luminous dots and hands. It would have been better without, because the lume is so scarce than it is not really useful. While the 1858 Automatic is a torch, in comparison.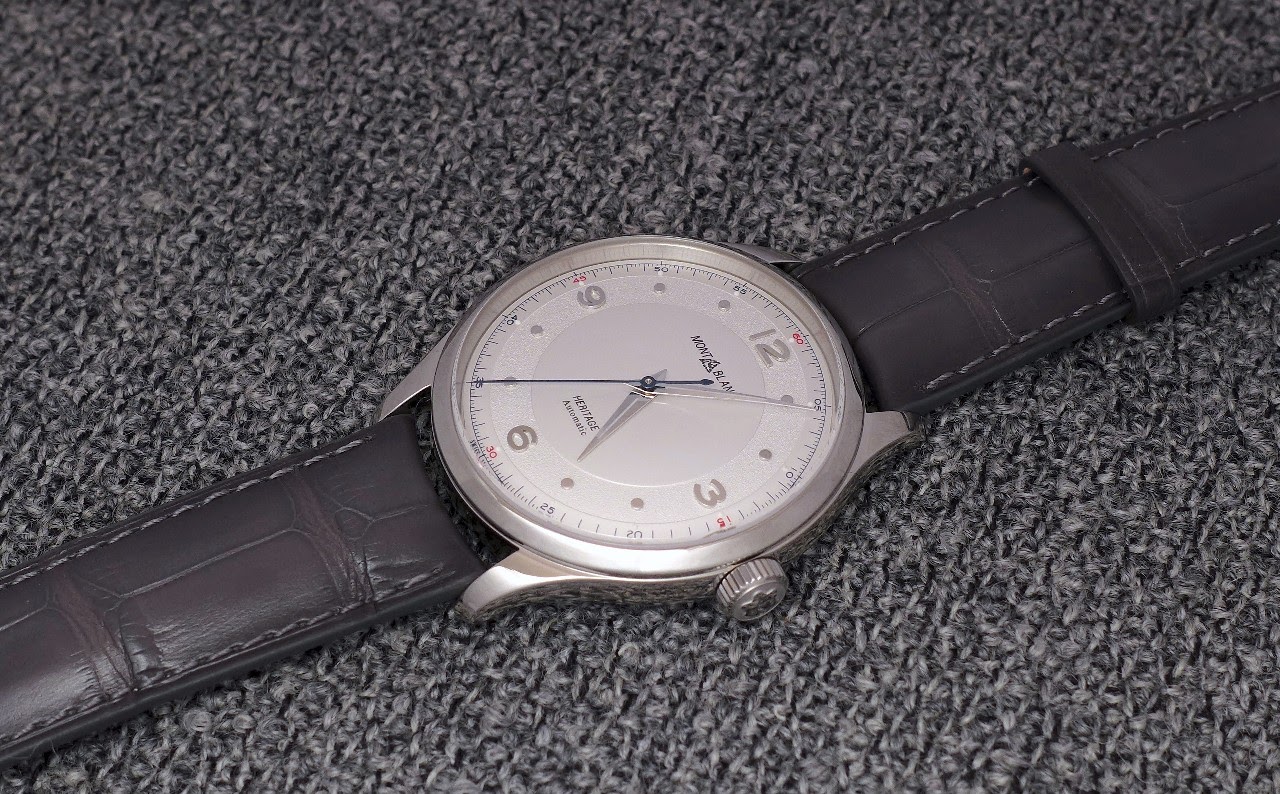 The other dial versions: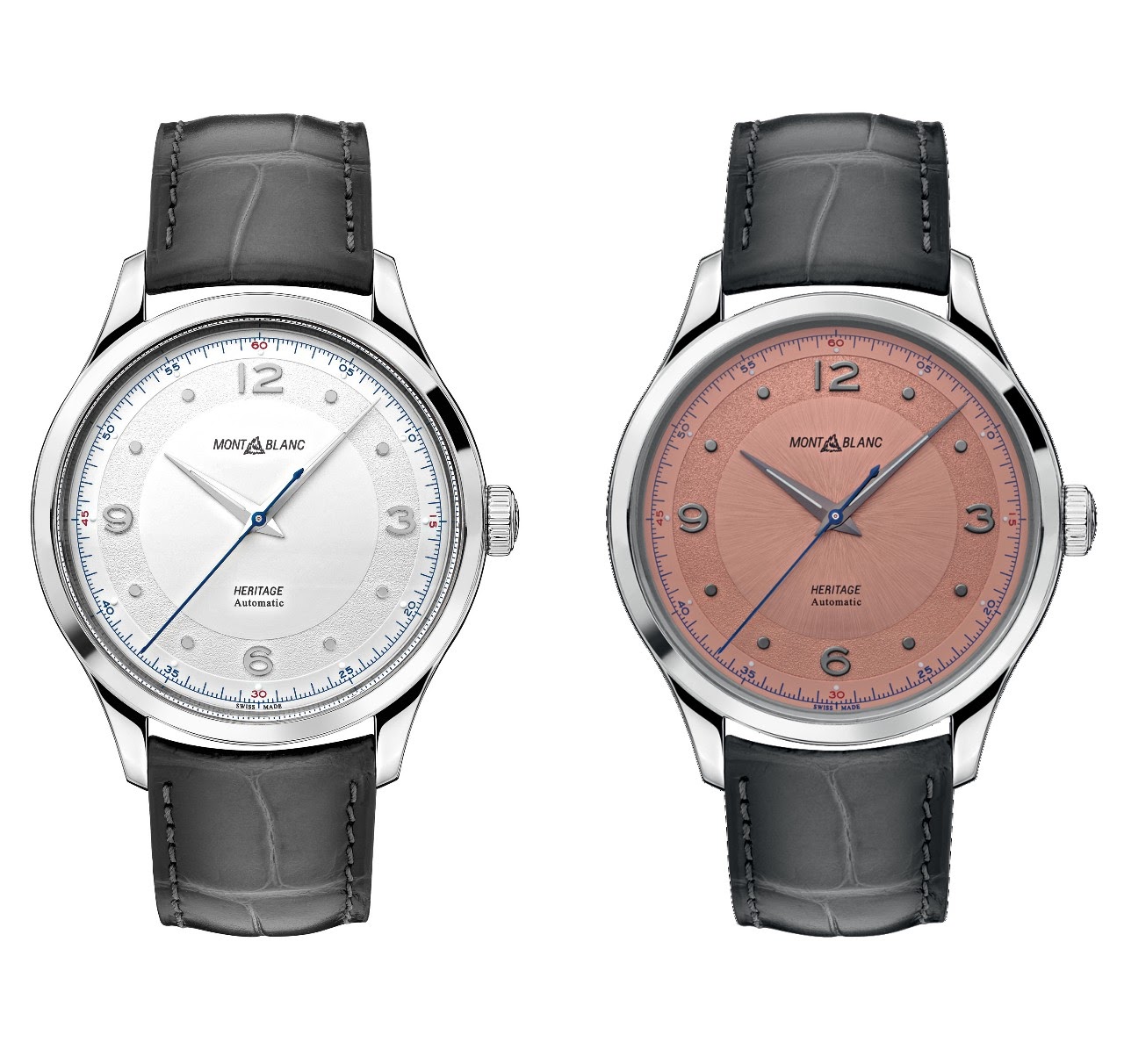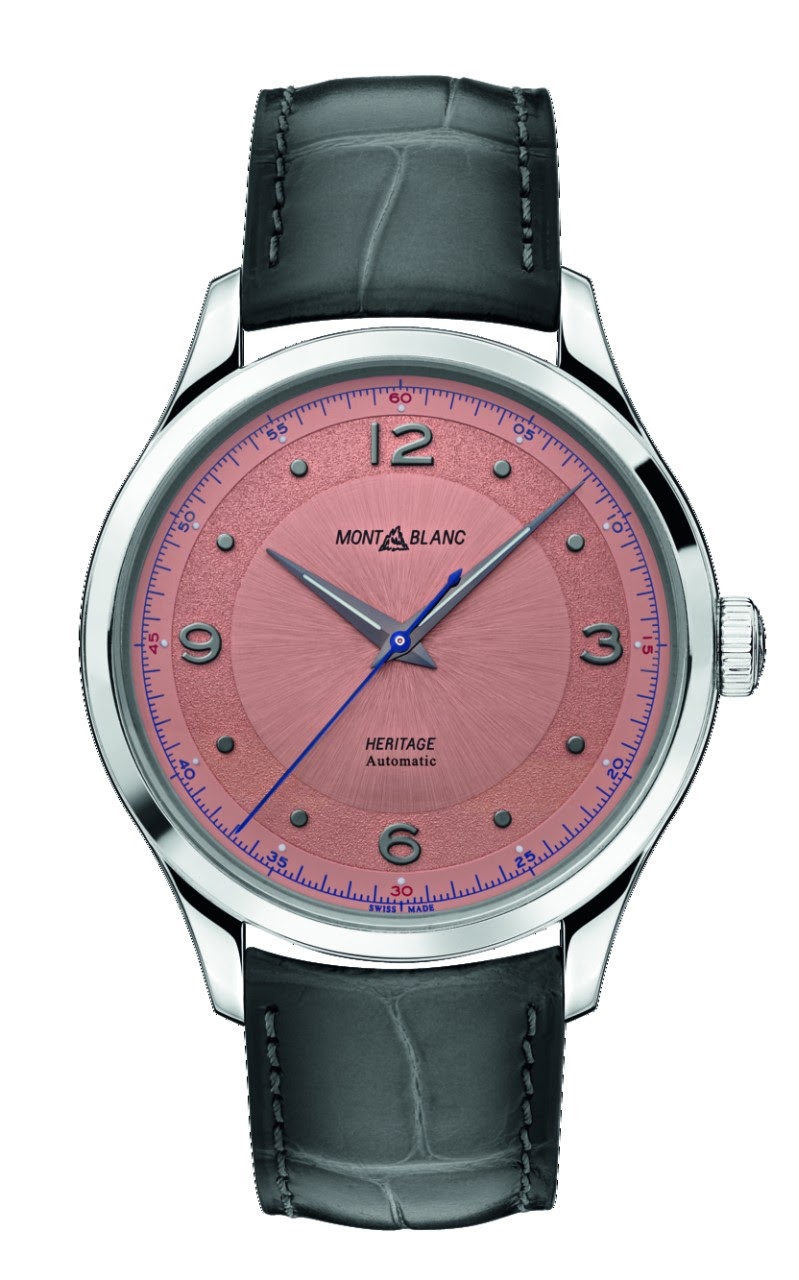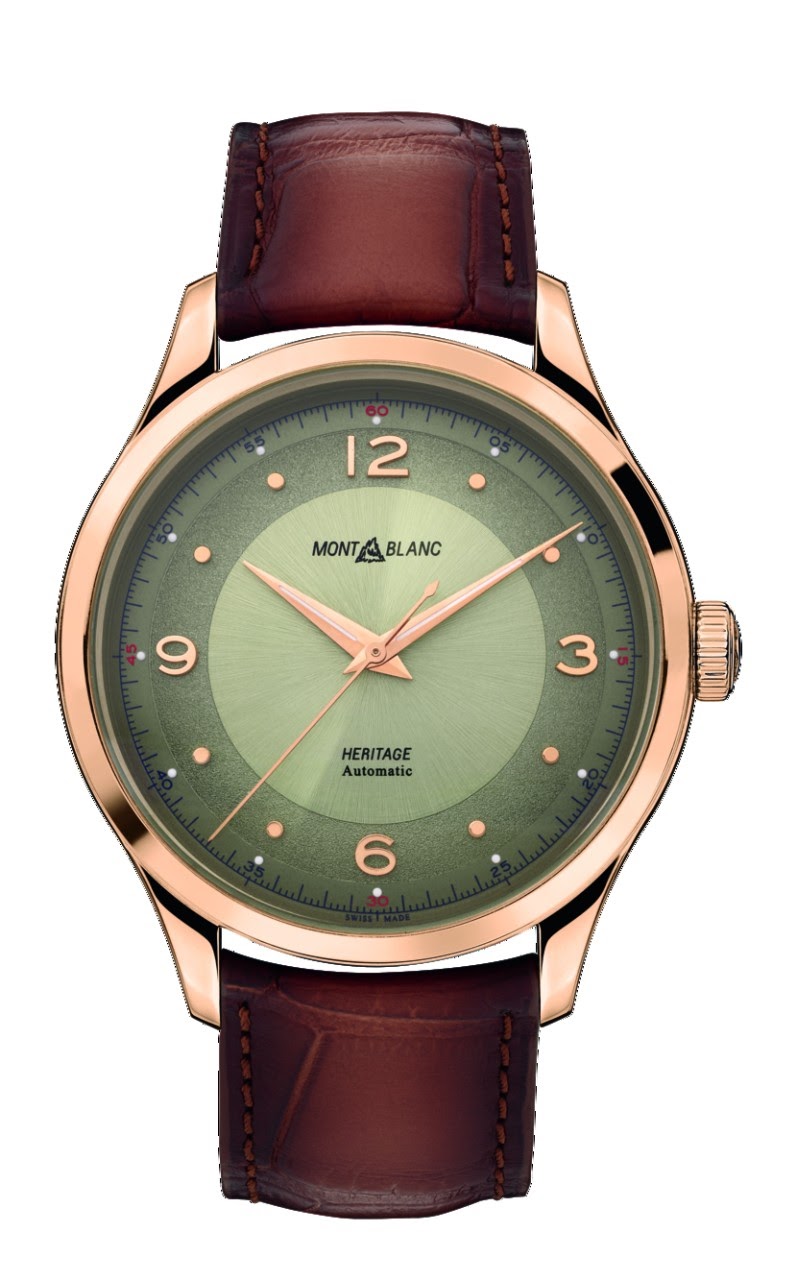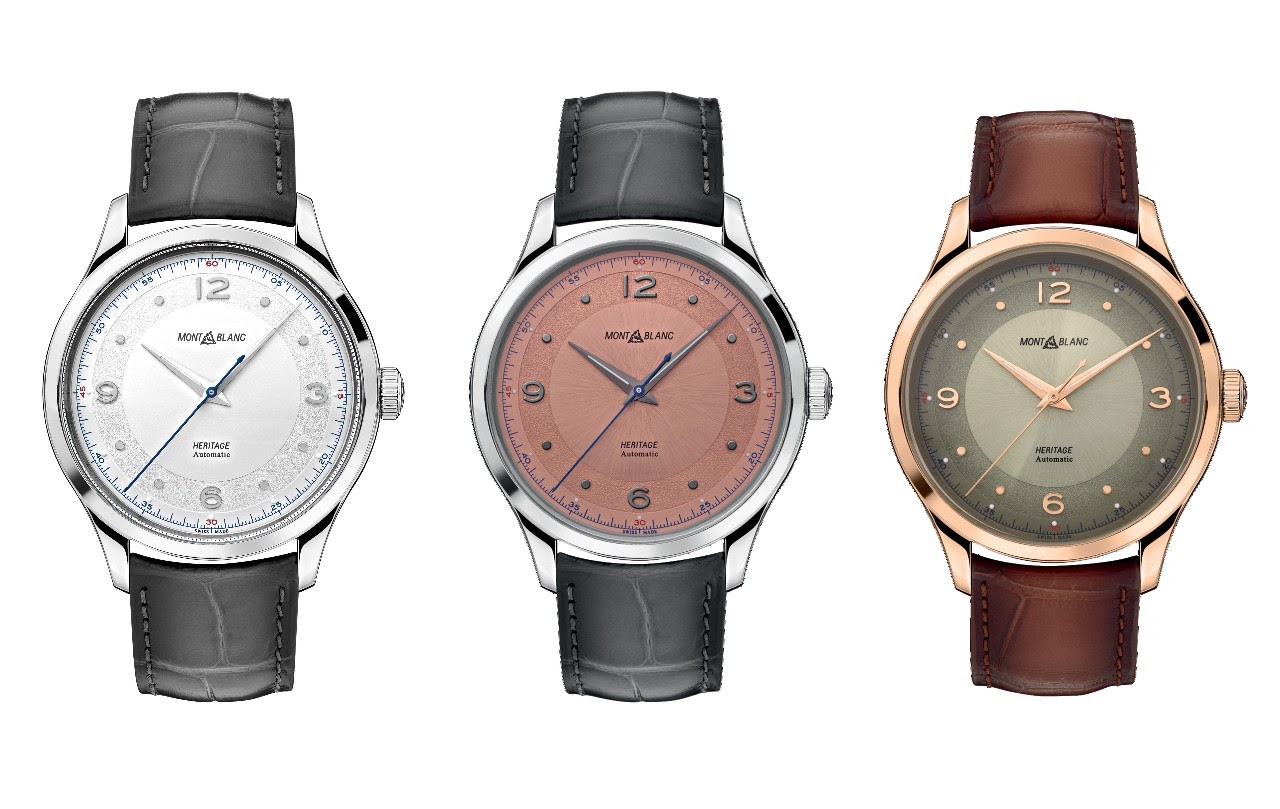 The solid case back is engraved, representing the Minerva Manufacture. Nice.
There are few things I regret on that watch, in conclusion: The lume, the shape of the hands ( leaf hands would have been nicer, in my opinion ) and the absence of beveled lugs.
For those who are looking for a nice and affordable watch, this Heritage Automatic is certainly a good offer.
Looking forward to reading your comments and thoughts,
Best.
Nicolas
More posts: