hs111
16448

<!tag blob="forumpost.visitstar">
I have 2 small Q's:
1/ on Forum list (on left side) I cannot display bullet point for iOS,happens in Browser mode on iPad ; although I can see "iOS", but cannot scroll down there to click; the
page will not allow me to scroll all down.;
- so I cannot select it. On iPhone, list does not show iOS button on the bottom ? ( neither in App nor in browser mode)
2/ the red and lightblue dots (on left of topics) are different on iPhone & iPad; actually it appears that the lists do not refresh;
I had been under the impression, that the color- dots signal new entries (?);
- how can I refresh all Forum- topics ?
- why is "status" logic different on iPad vs iPhone ?
Sorry to post these Q's here, but cannot access iOS- topic to post them there
Thx, hope was not too confusing..
Best, hs
Screen on iPad: why some with lightblue points - these do not reflect my reading status or new entries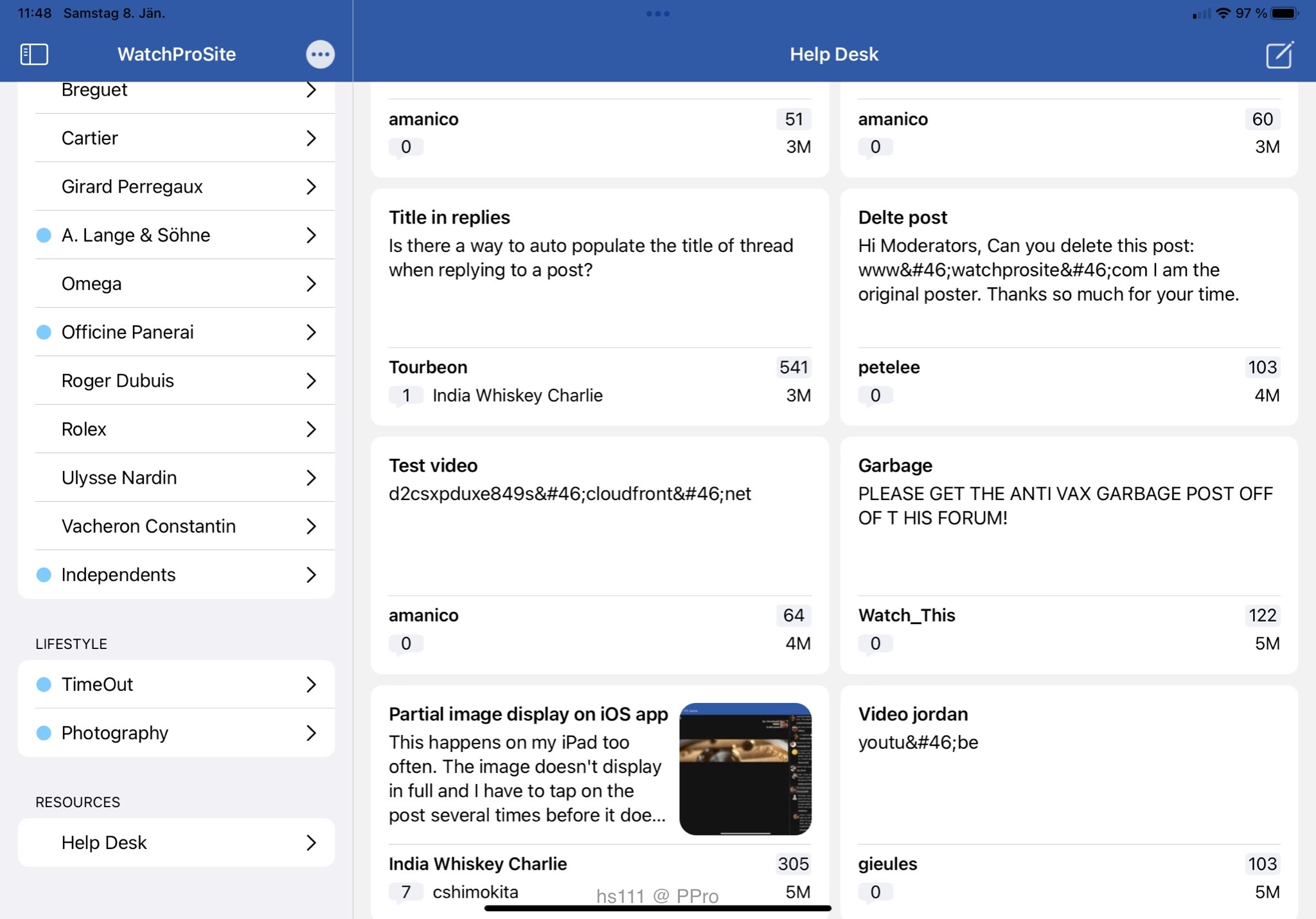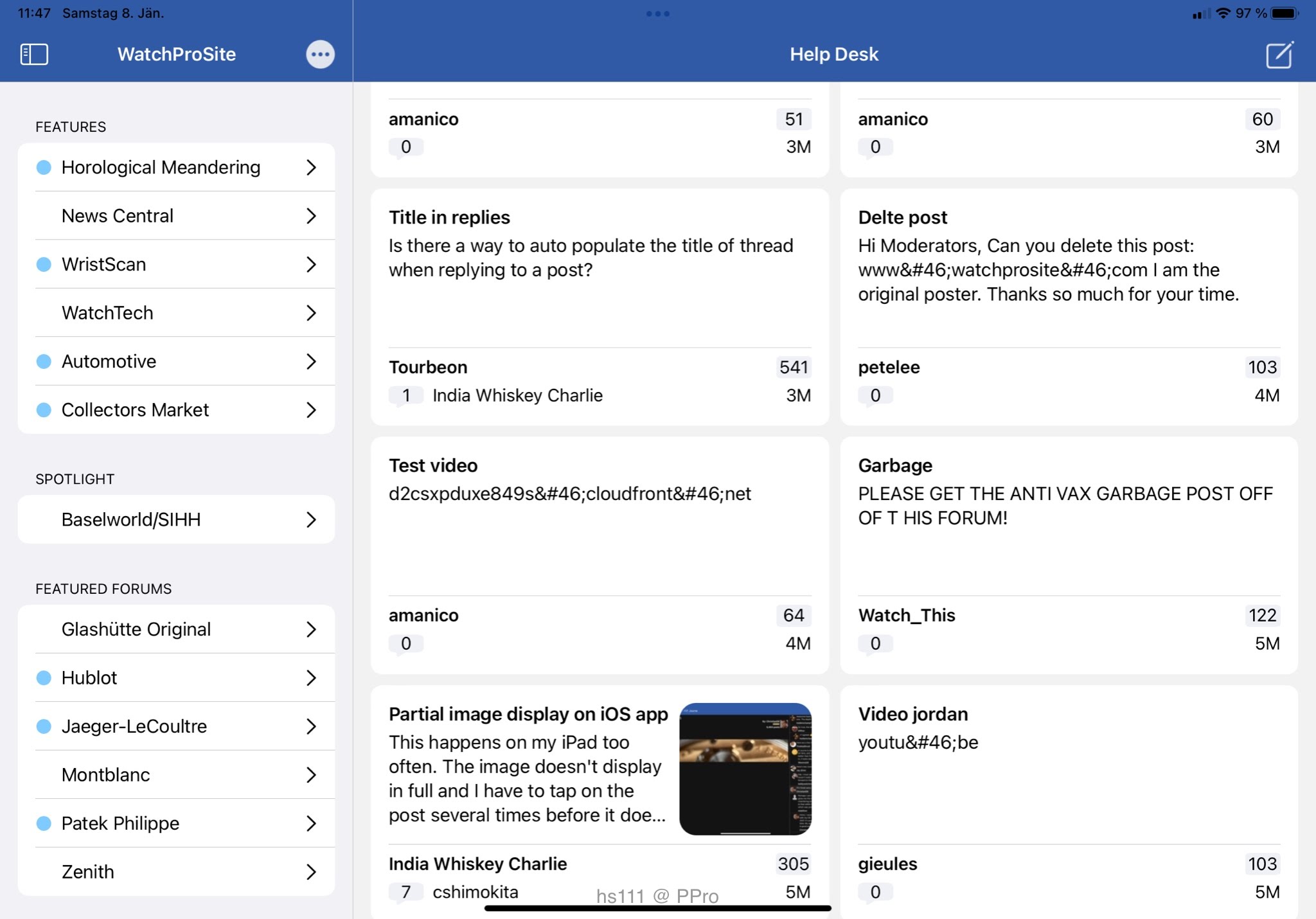 Some with bullets light blue (new entries, fresh ?),
others without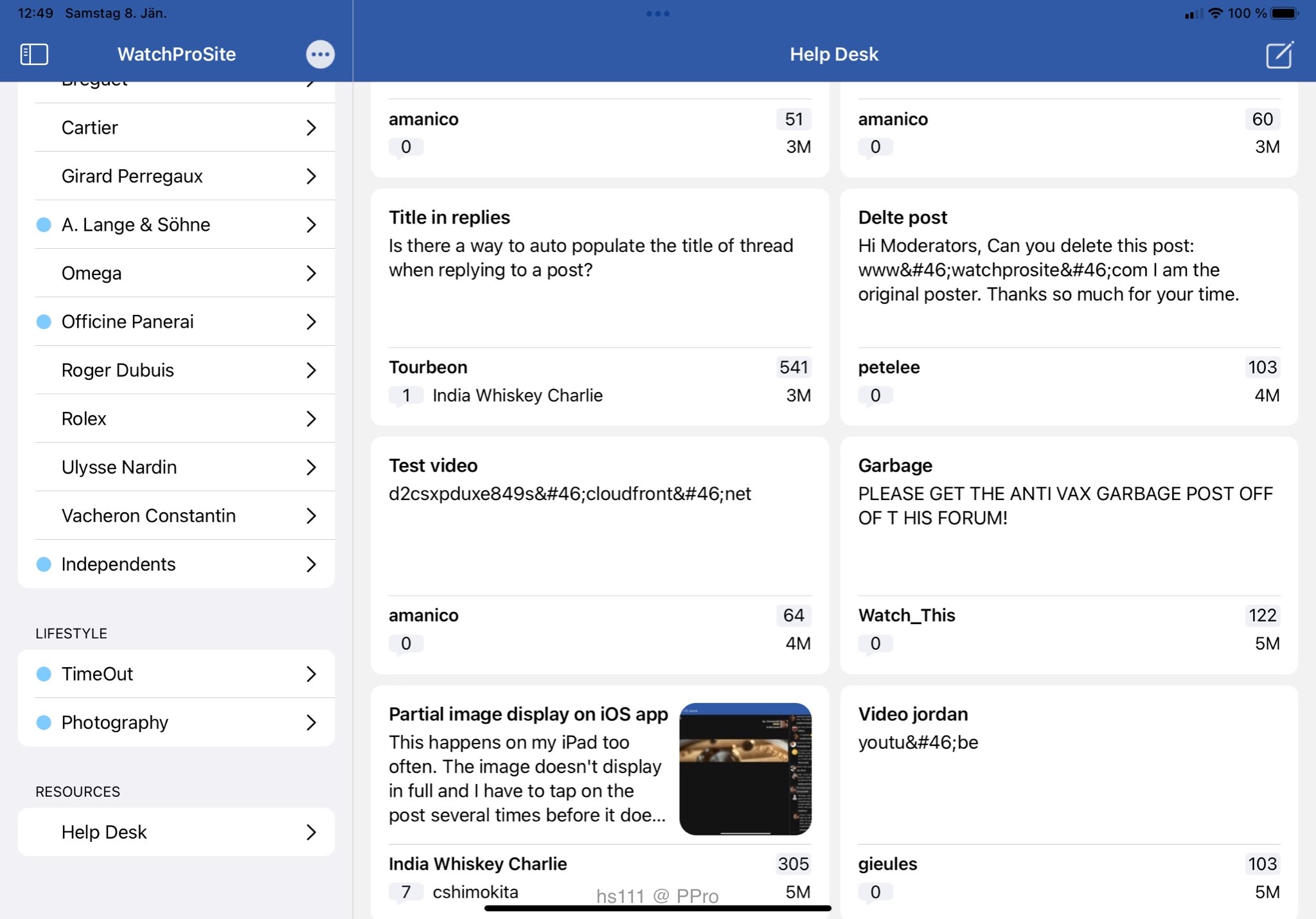 No iOs Bullet point for iOS- Forum; ie last line does not display