shortys home
3216

One beautiful dial in three watches of the new Hentschel H2 Medium line
One month ago Andreas Hentschel has introduced the new H2 and H2 Sport Medium line, with a case diameter of 34 and 34.5 mm probably focussed primarily on a female audience - but don't stop reading yet, since the new line keeps all dimensions in the same relation as with the larger 38 and 39mm siblings. For that reason looking at the timepieces shown in this report you get a fair sense of the larger versions as well 😉
All three watches featured in this report have the same dial, I simply decided for this option for comparative reasons. It is worth noting that all watches are available with other dials.
In the first part of the photo report I will concentrate on the two H2 timepieces executed in stainless steel and bronze.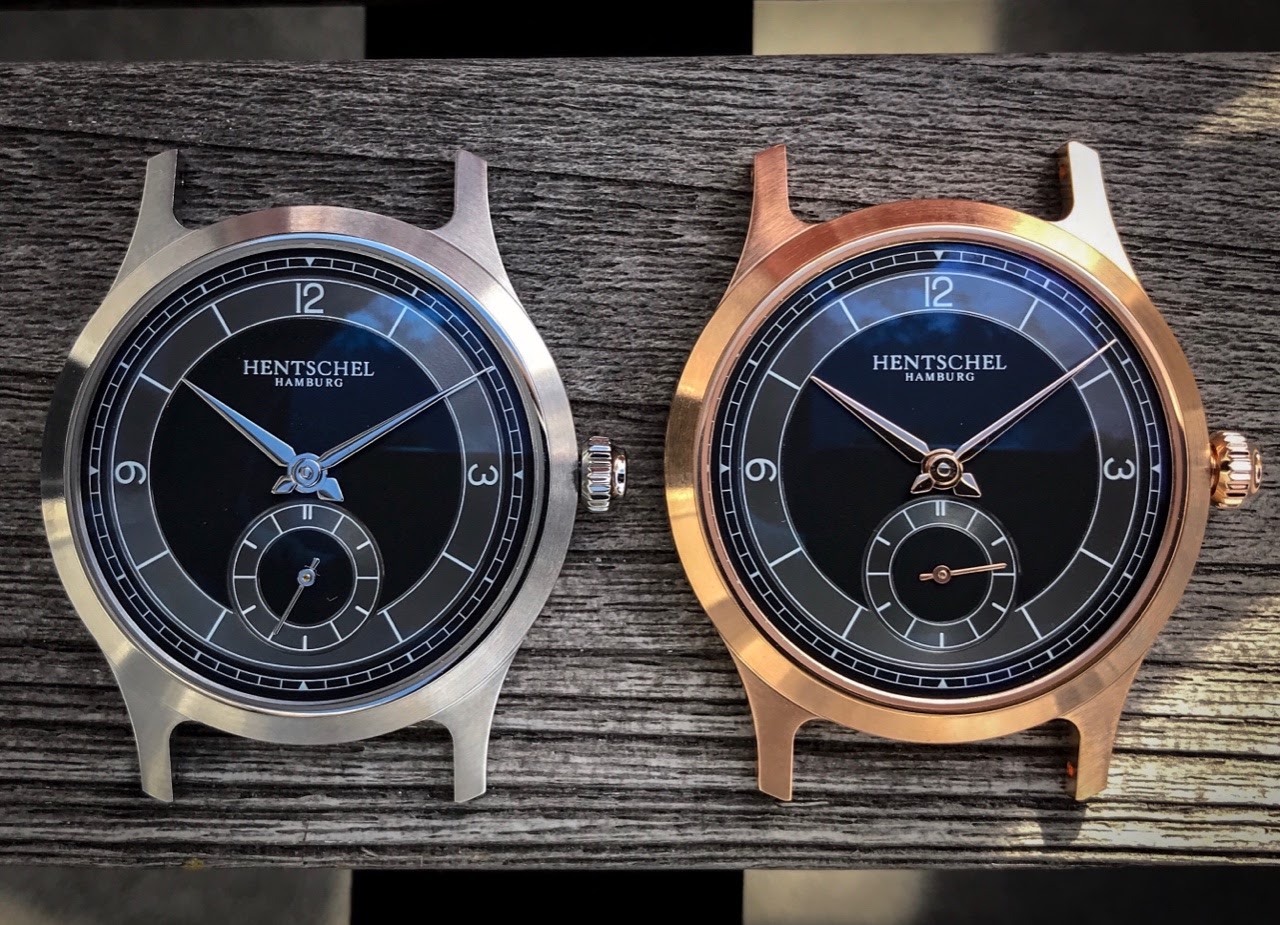 Let's take a closer look at the sector dial with it's two tone finish and the beautiful sword hands: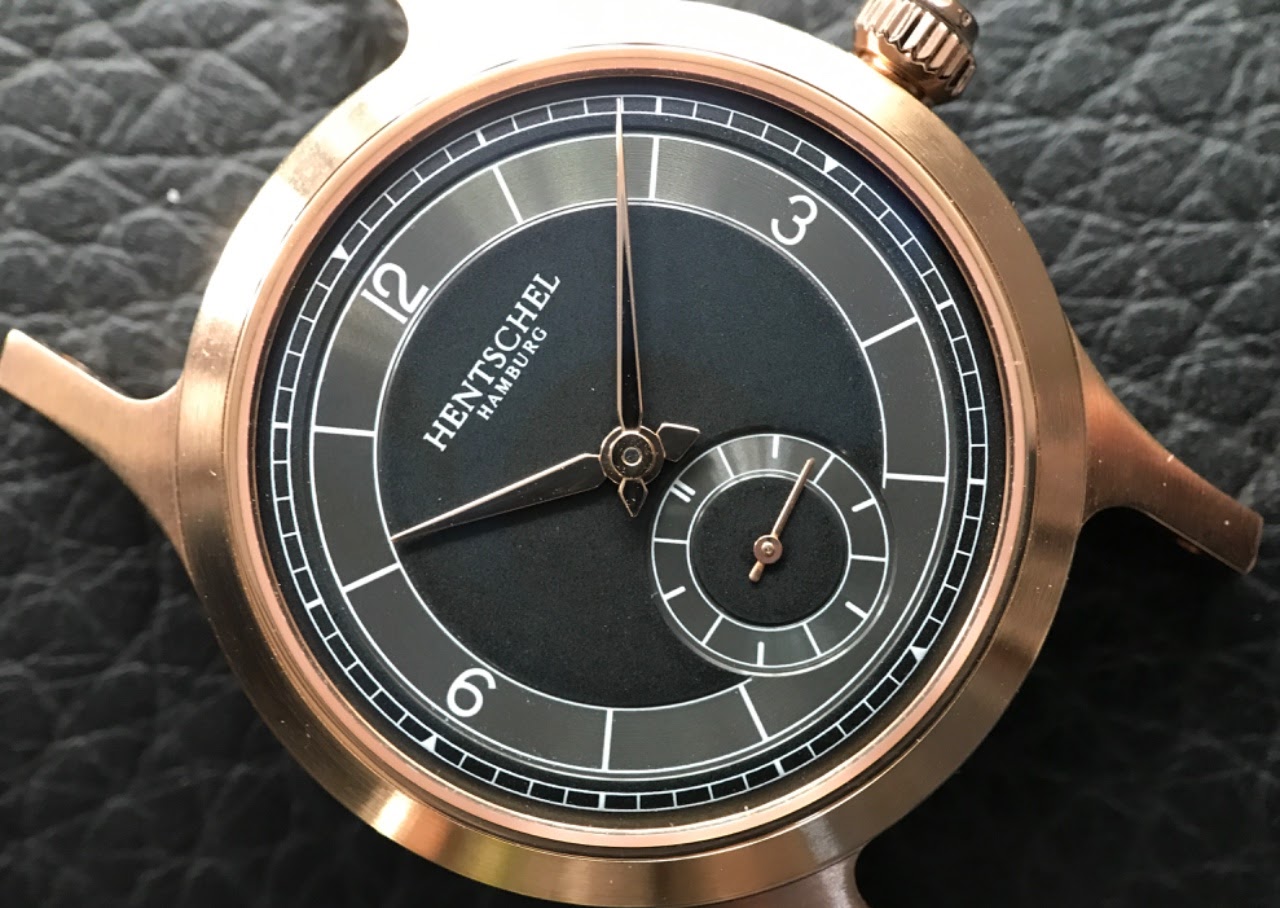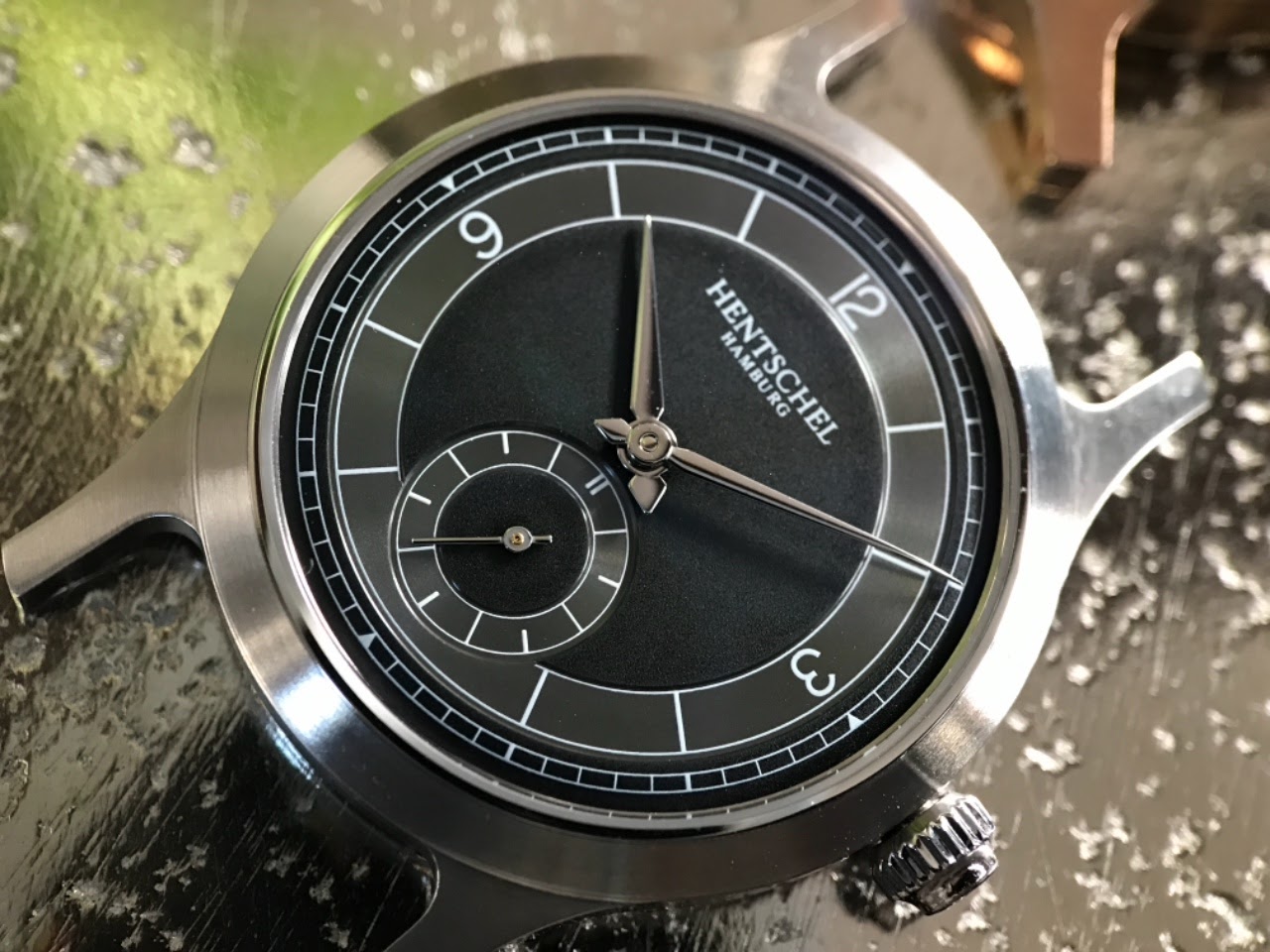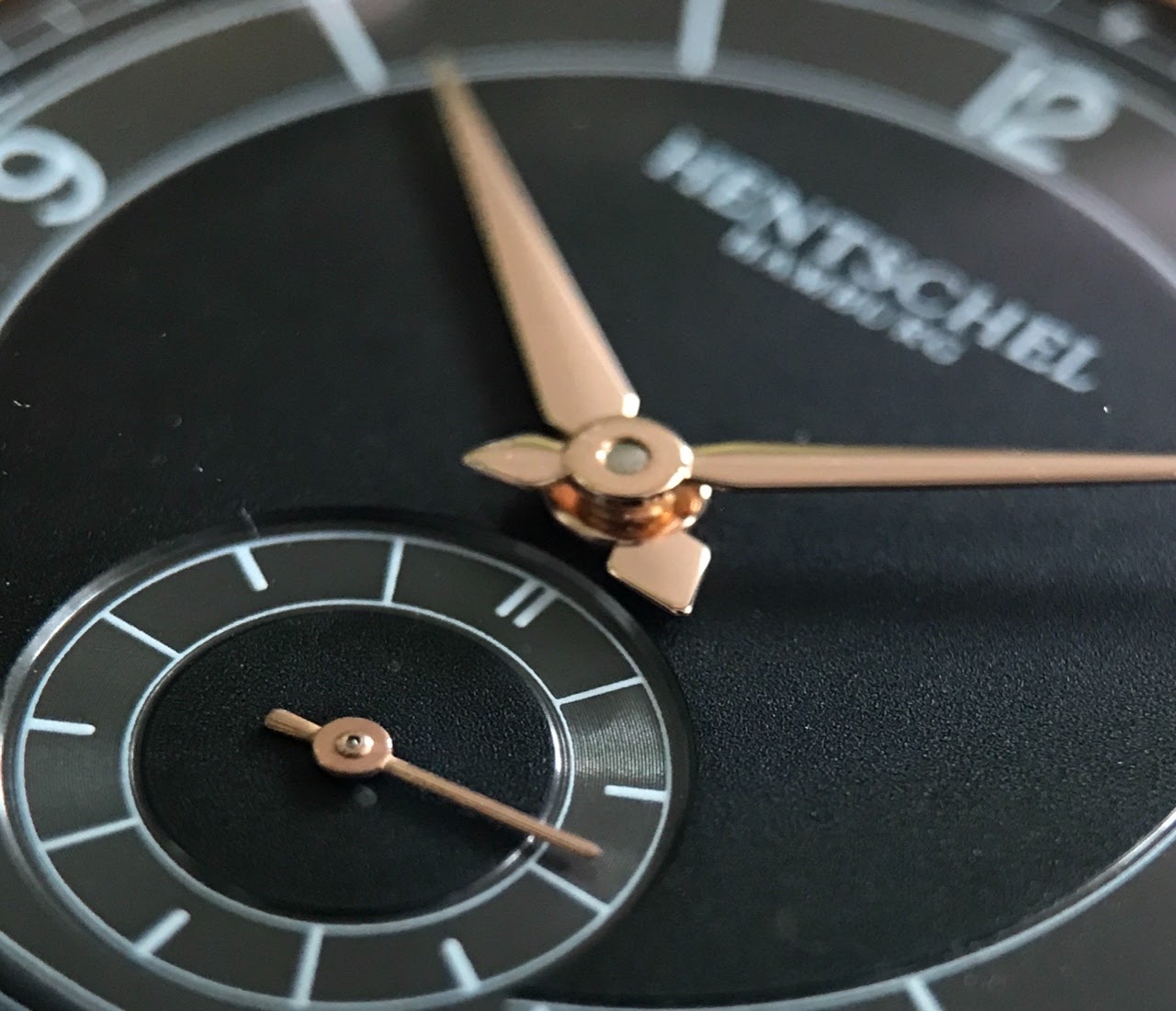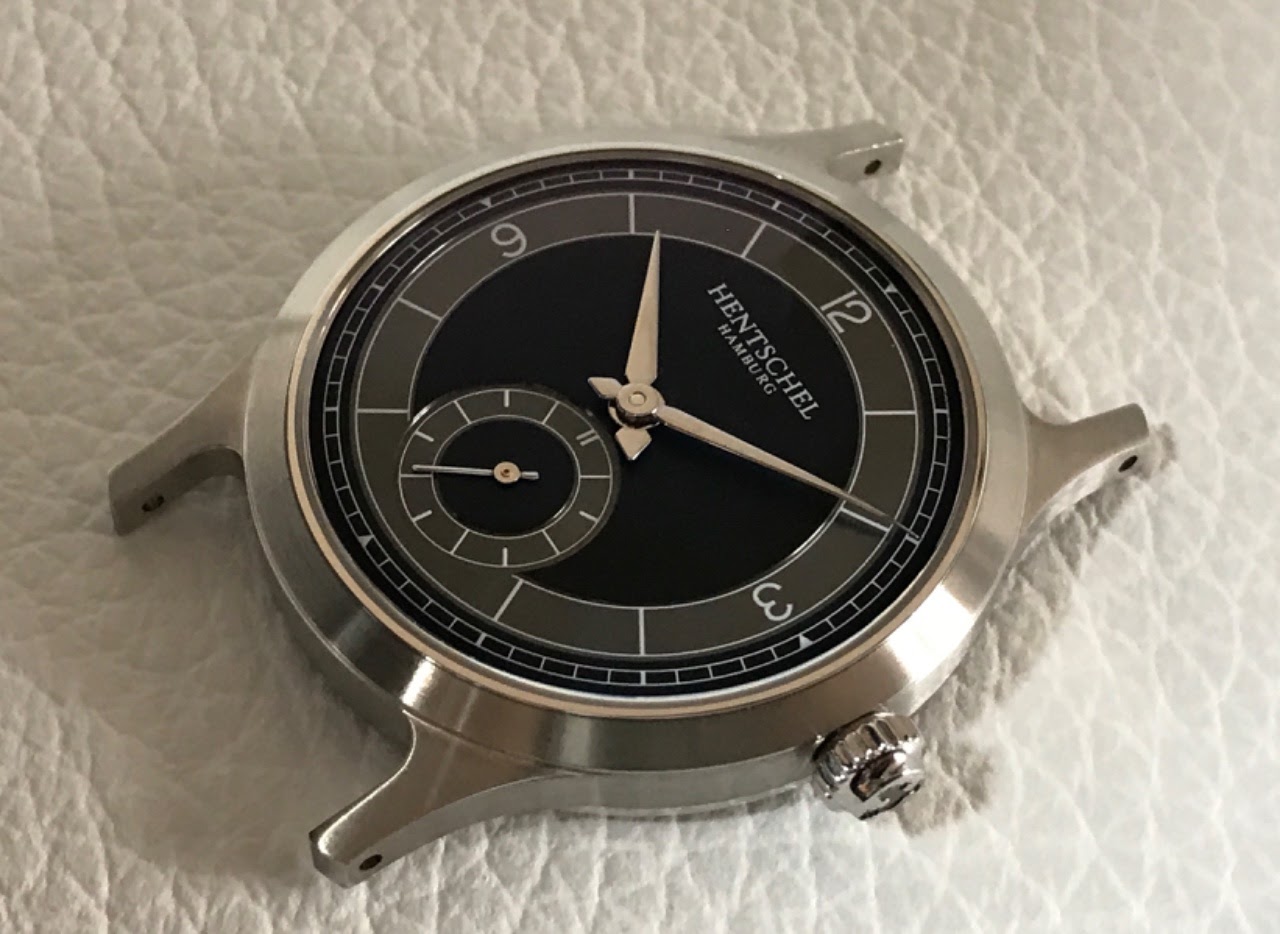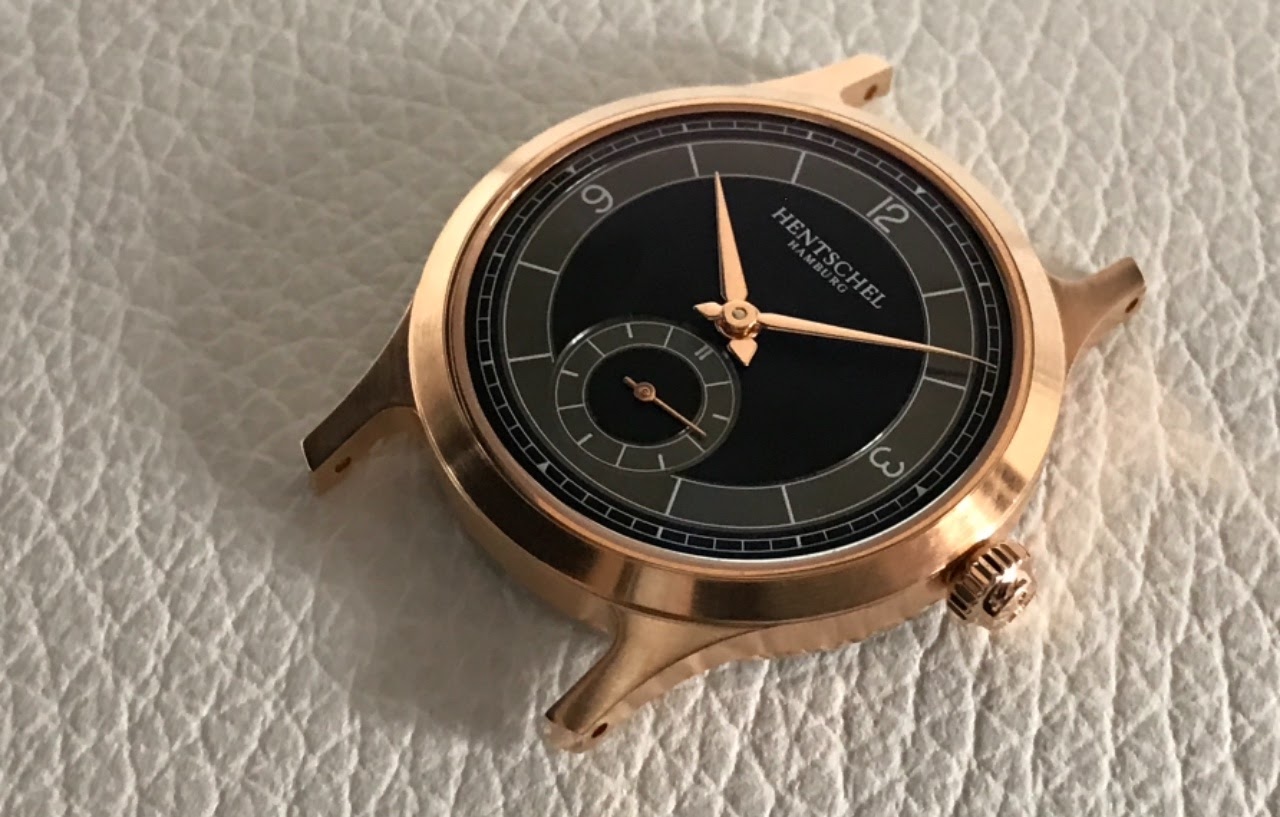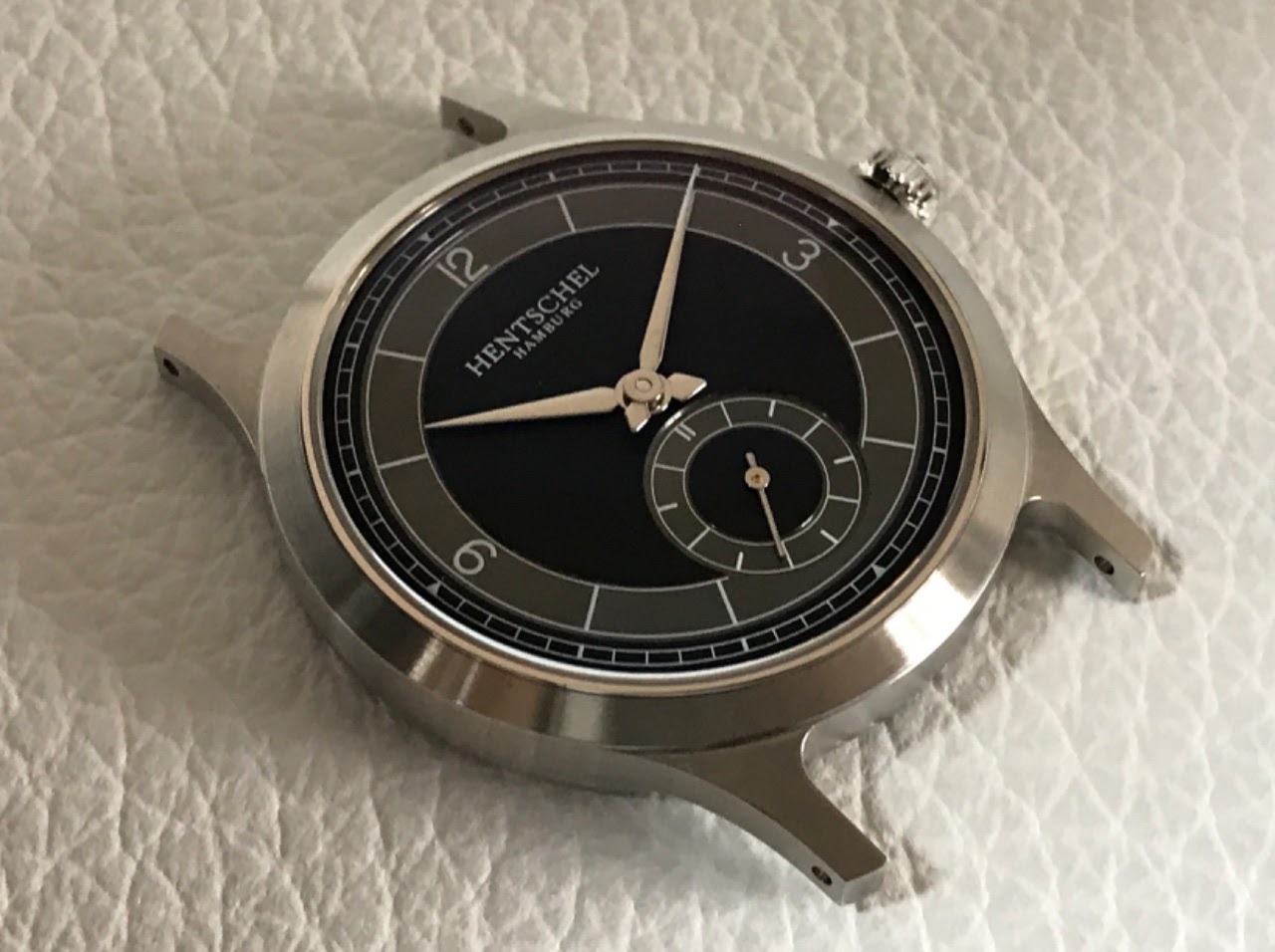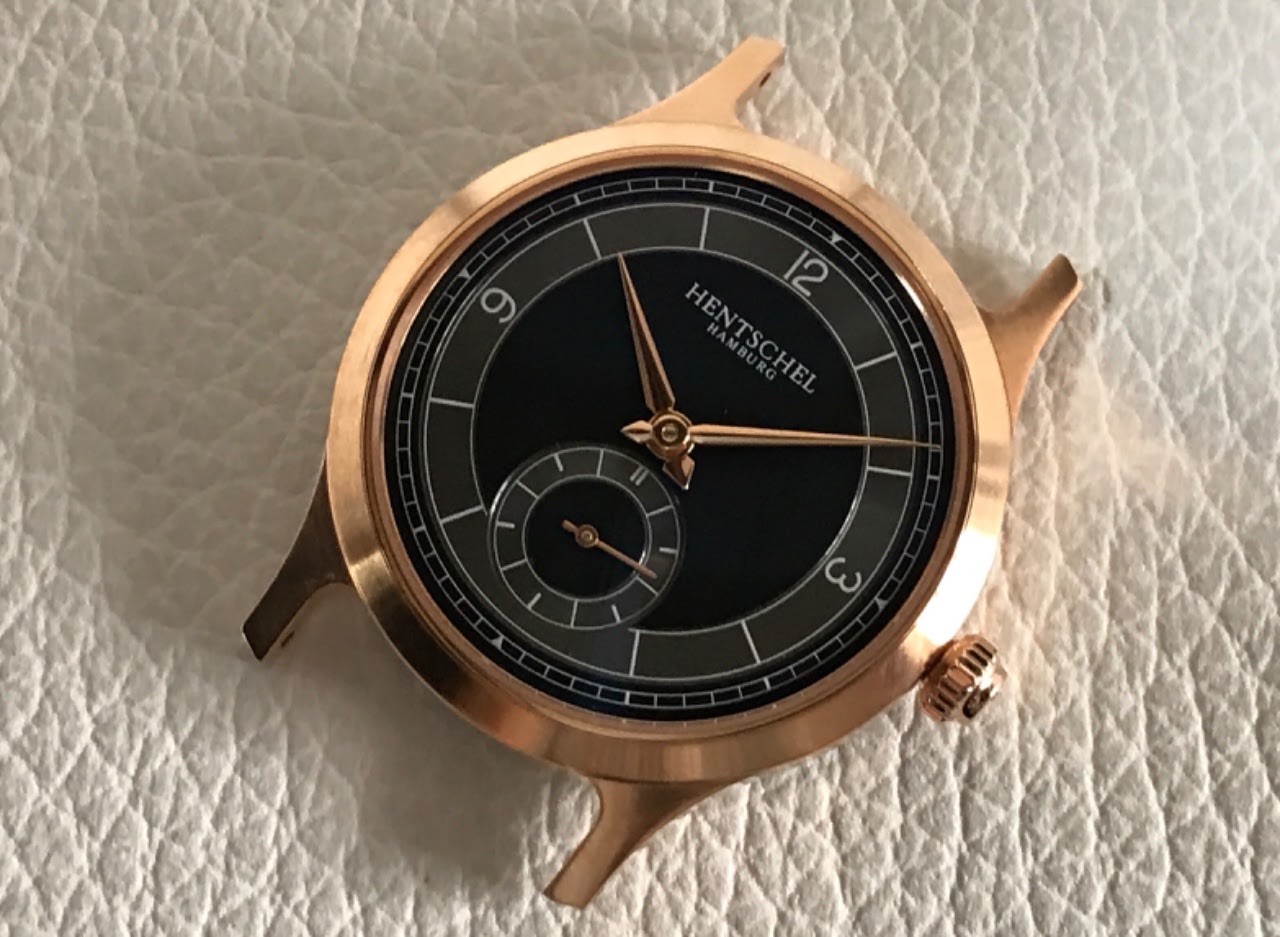 The H2 Medium watches are powered by Anton Schild calibre 1525 from the 1960s, with it's subtile but beautiful decoration it appears to be a very good fit to the timepiece.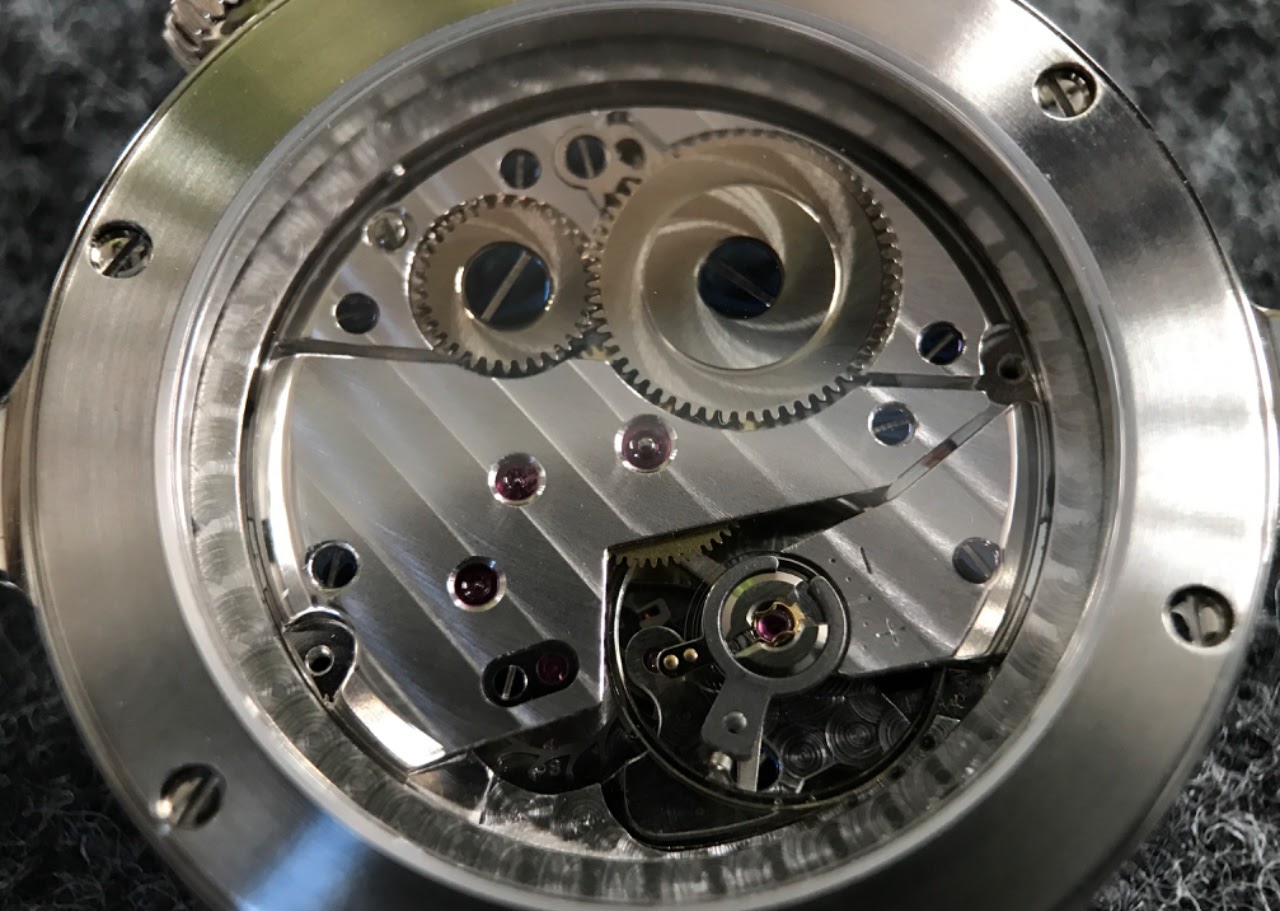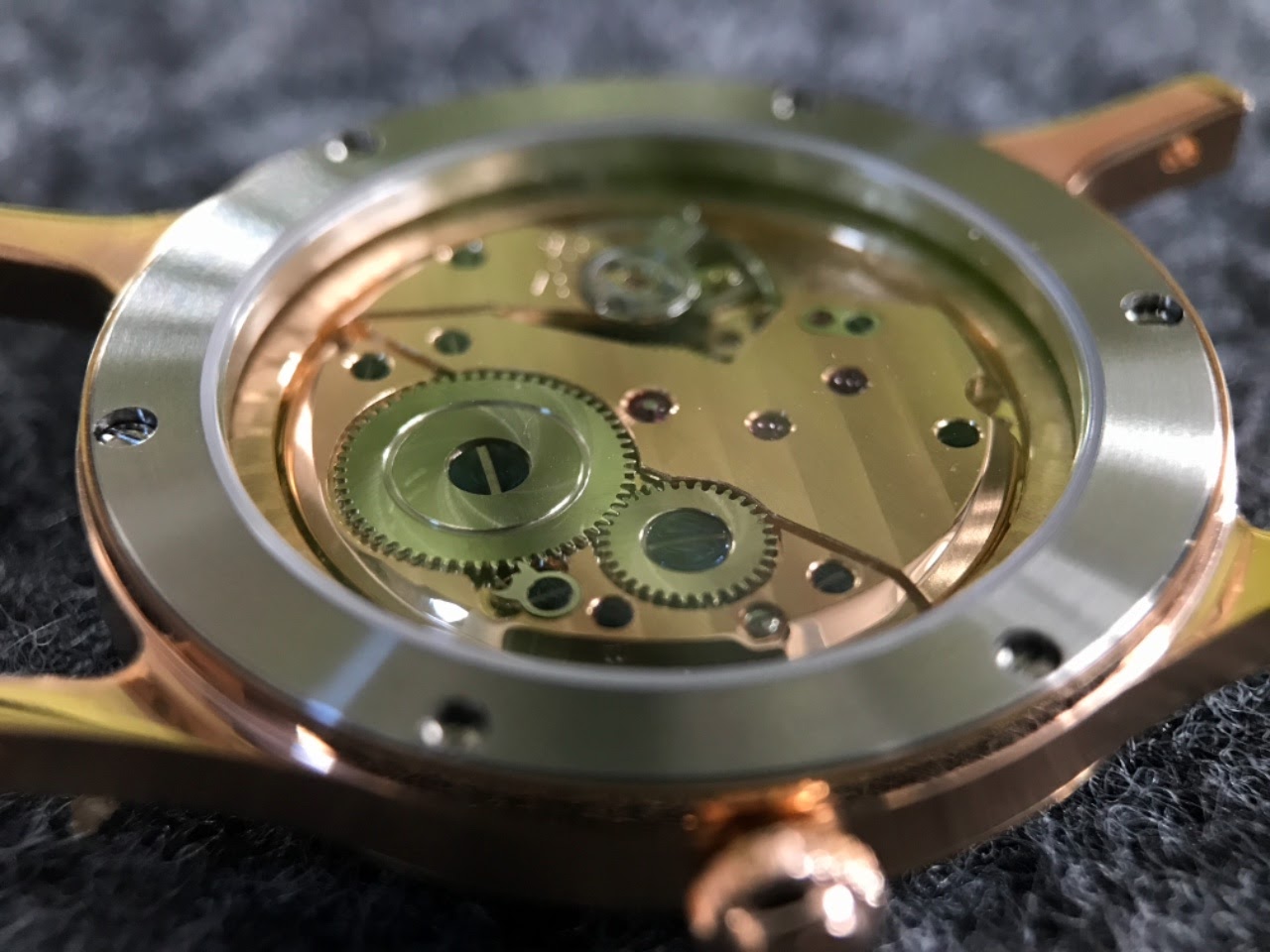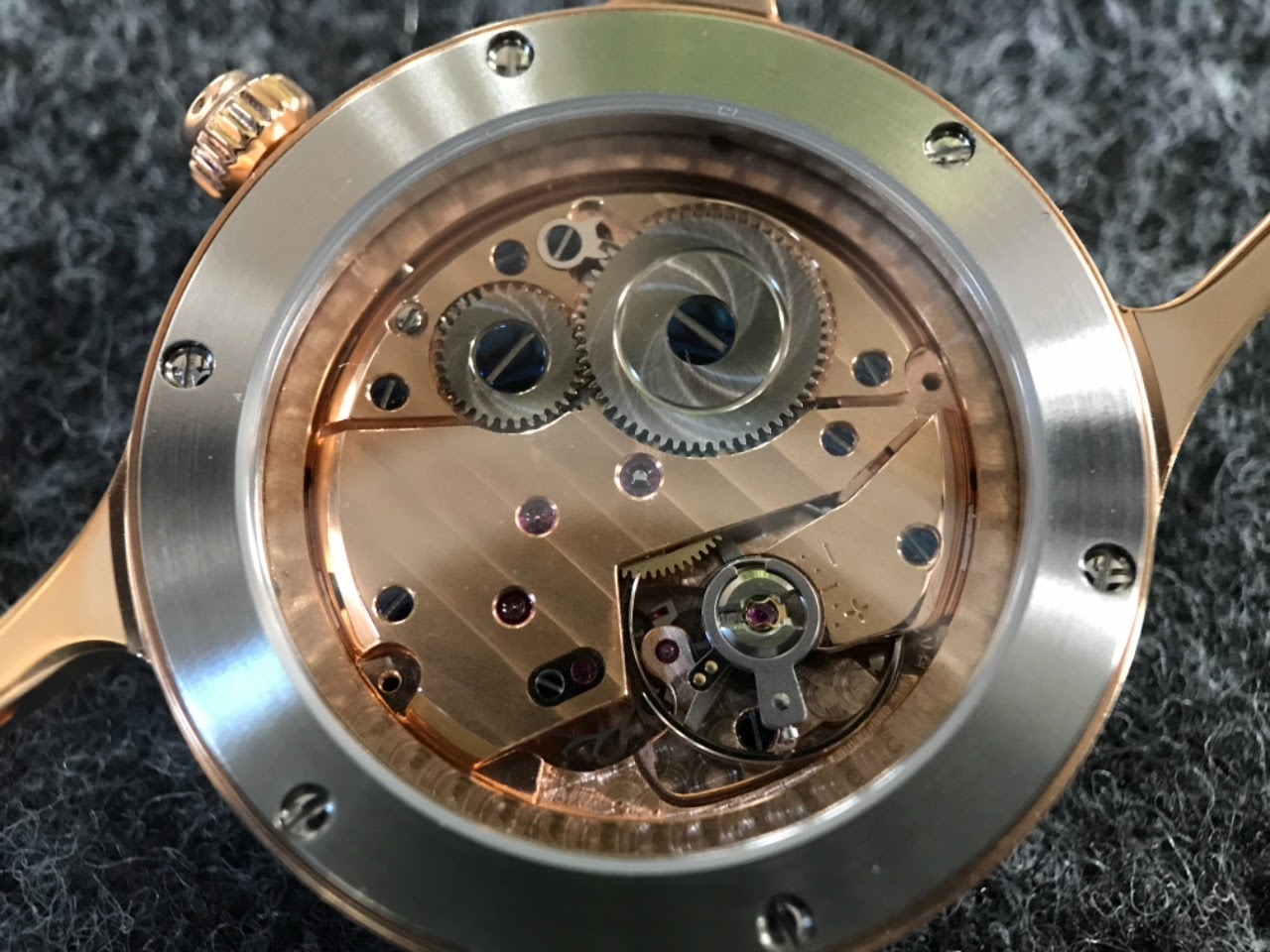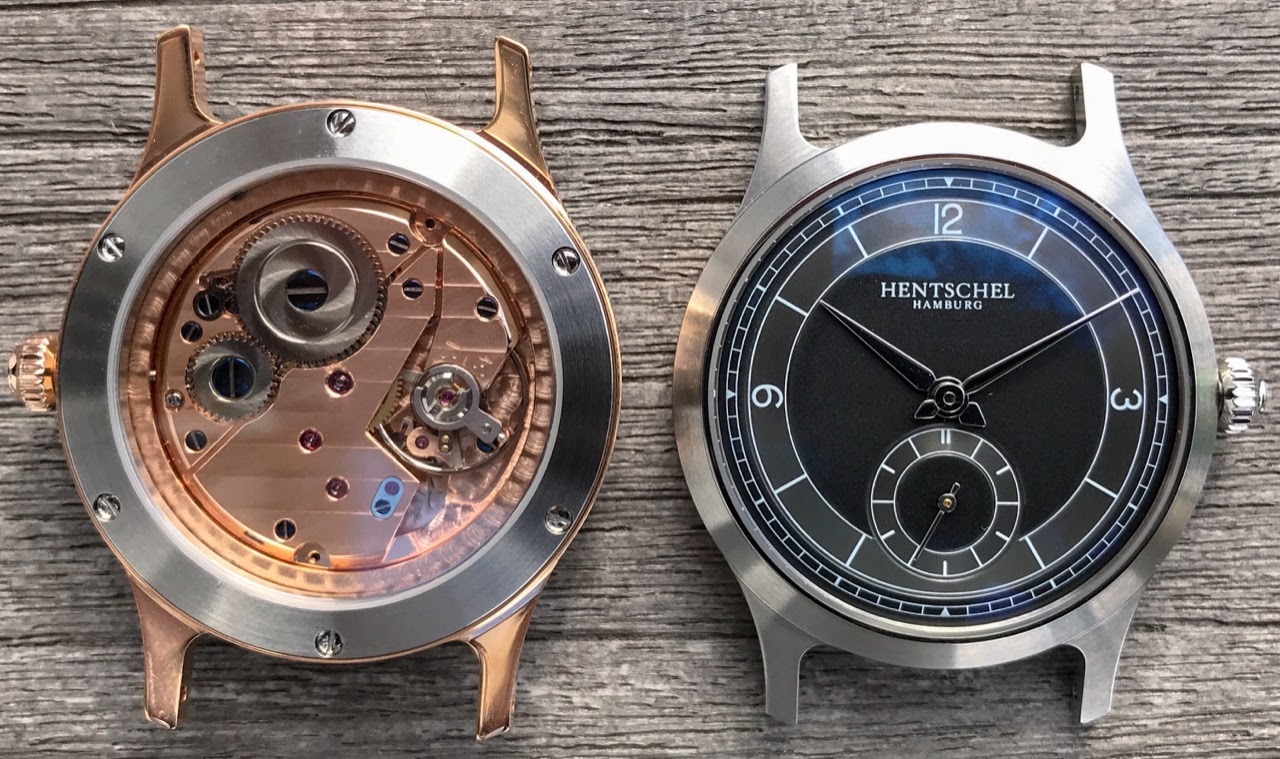 Part two of the report shows the H2 and H2 Sport in comparison: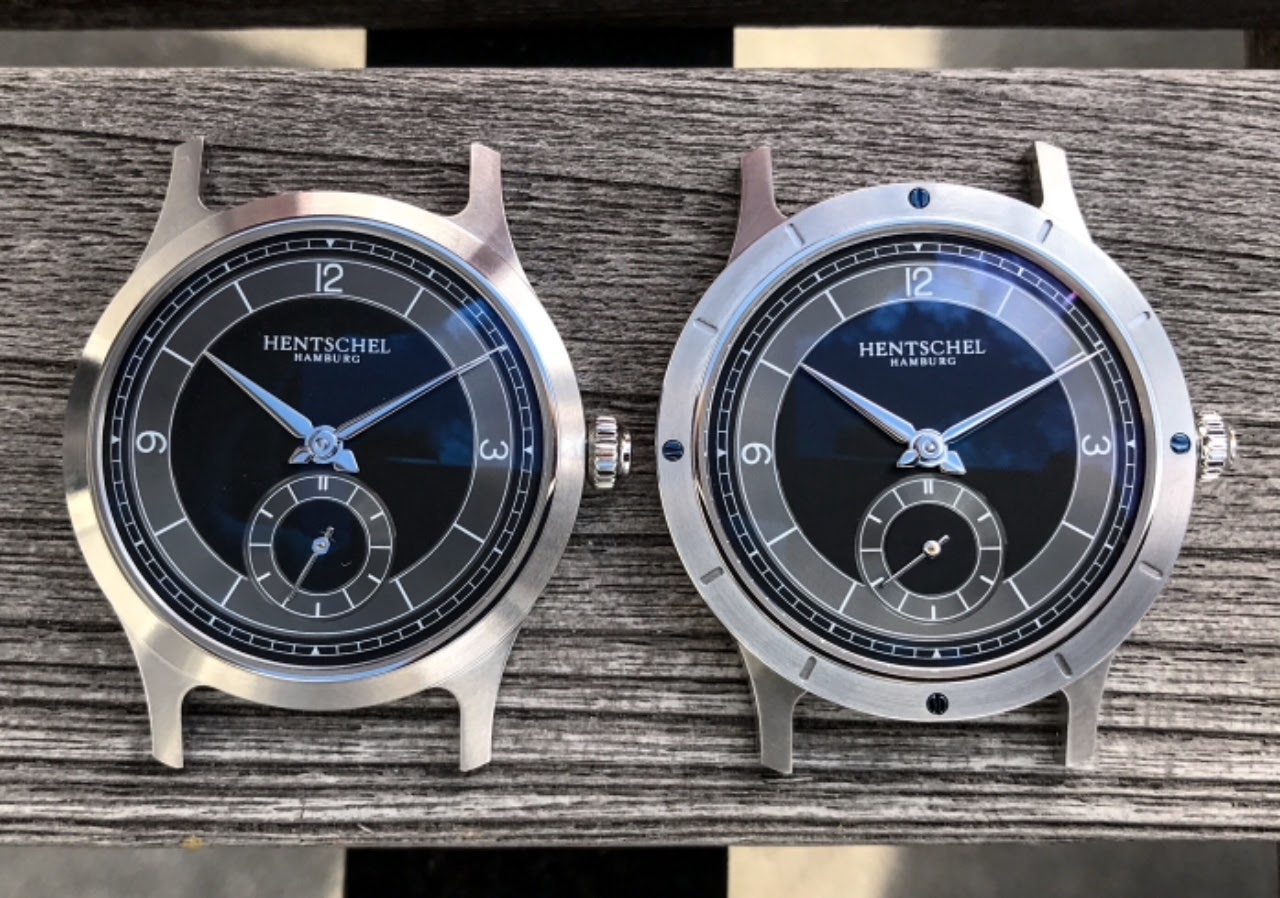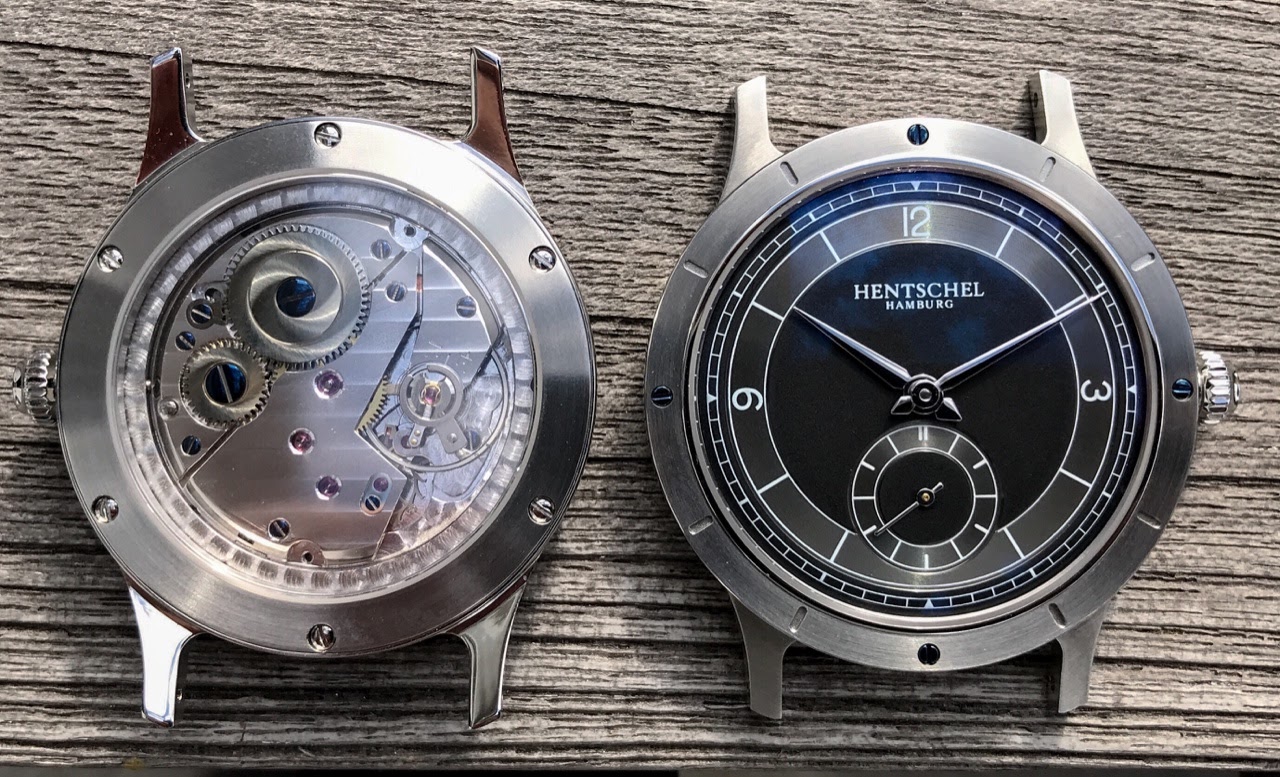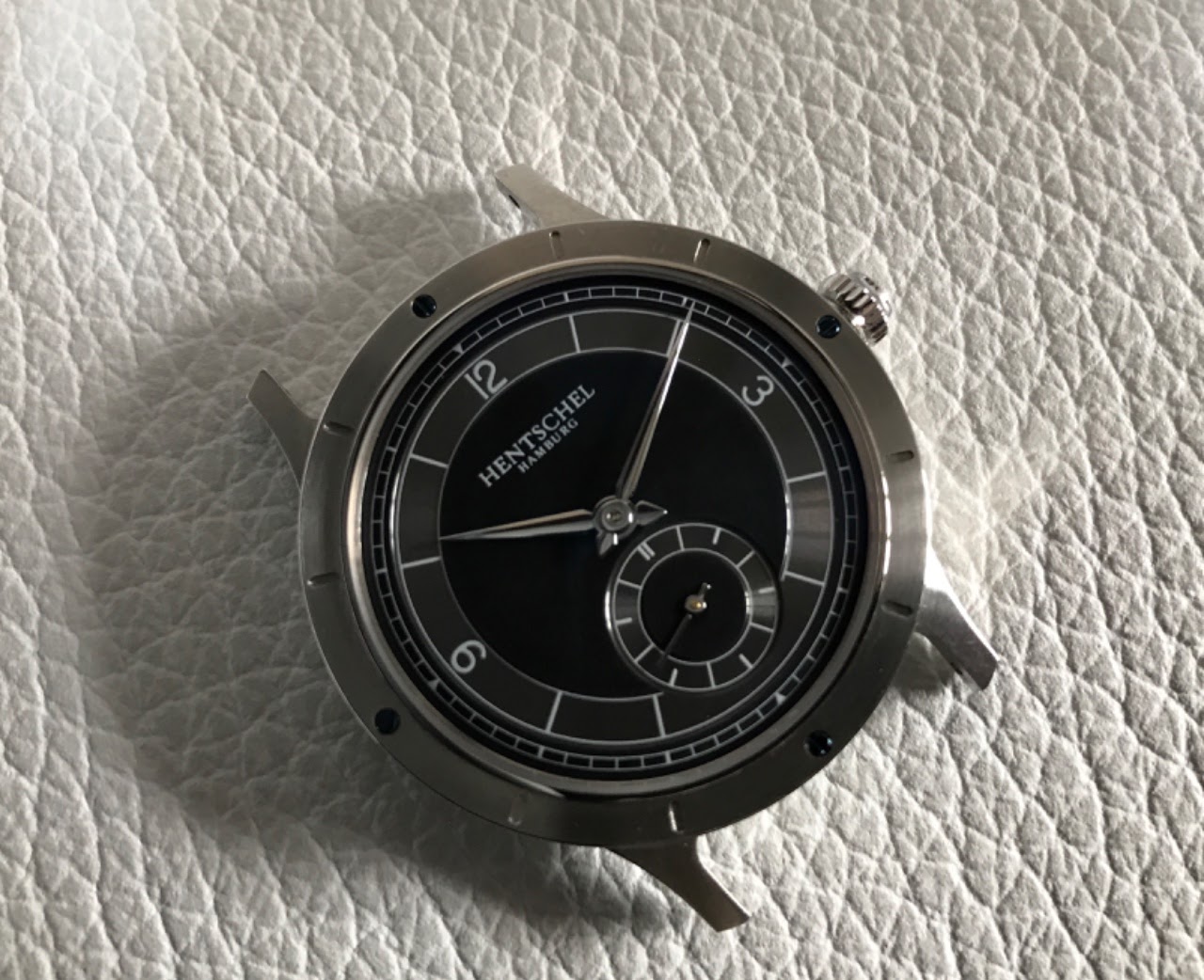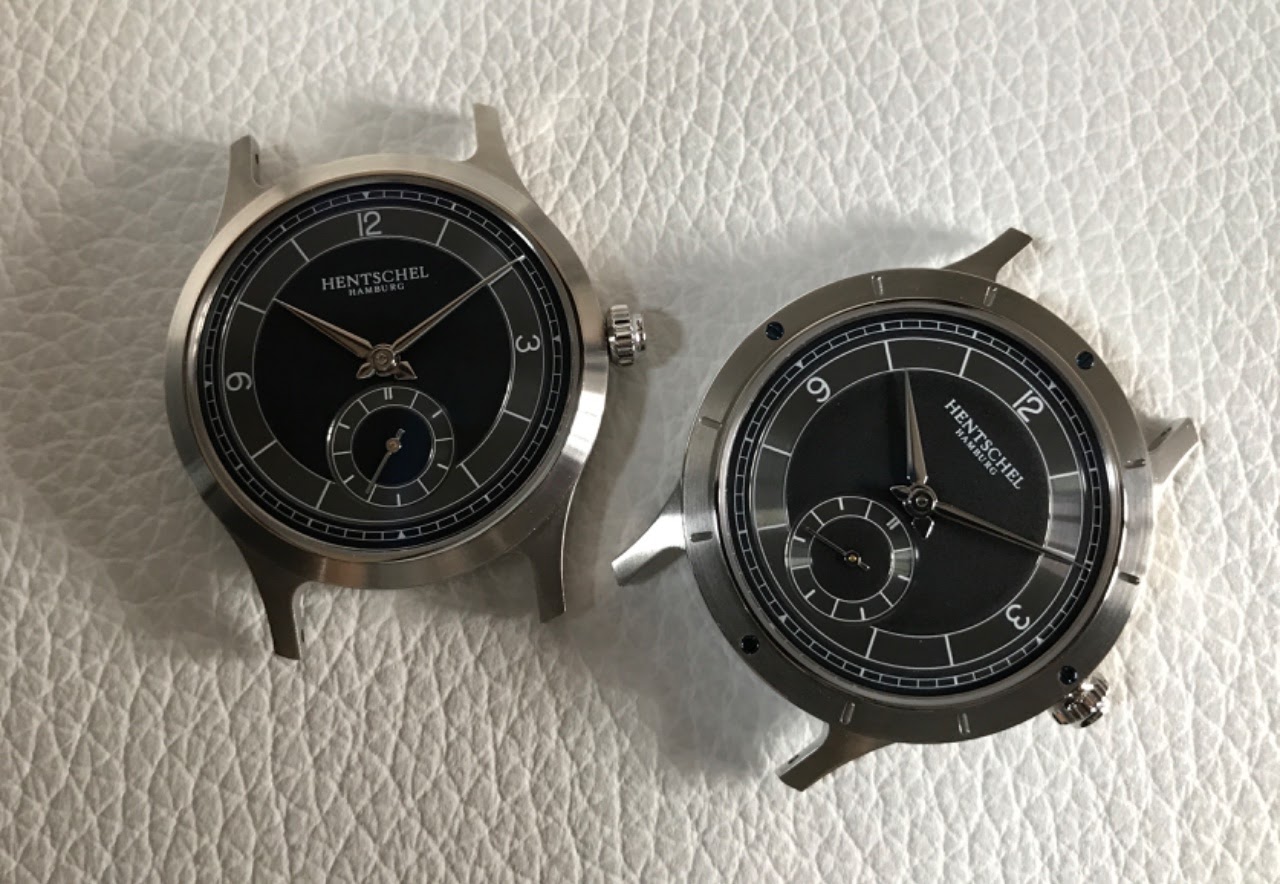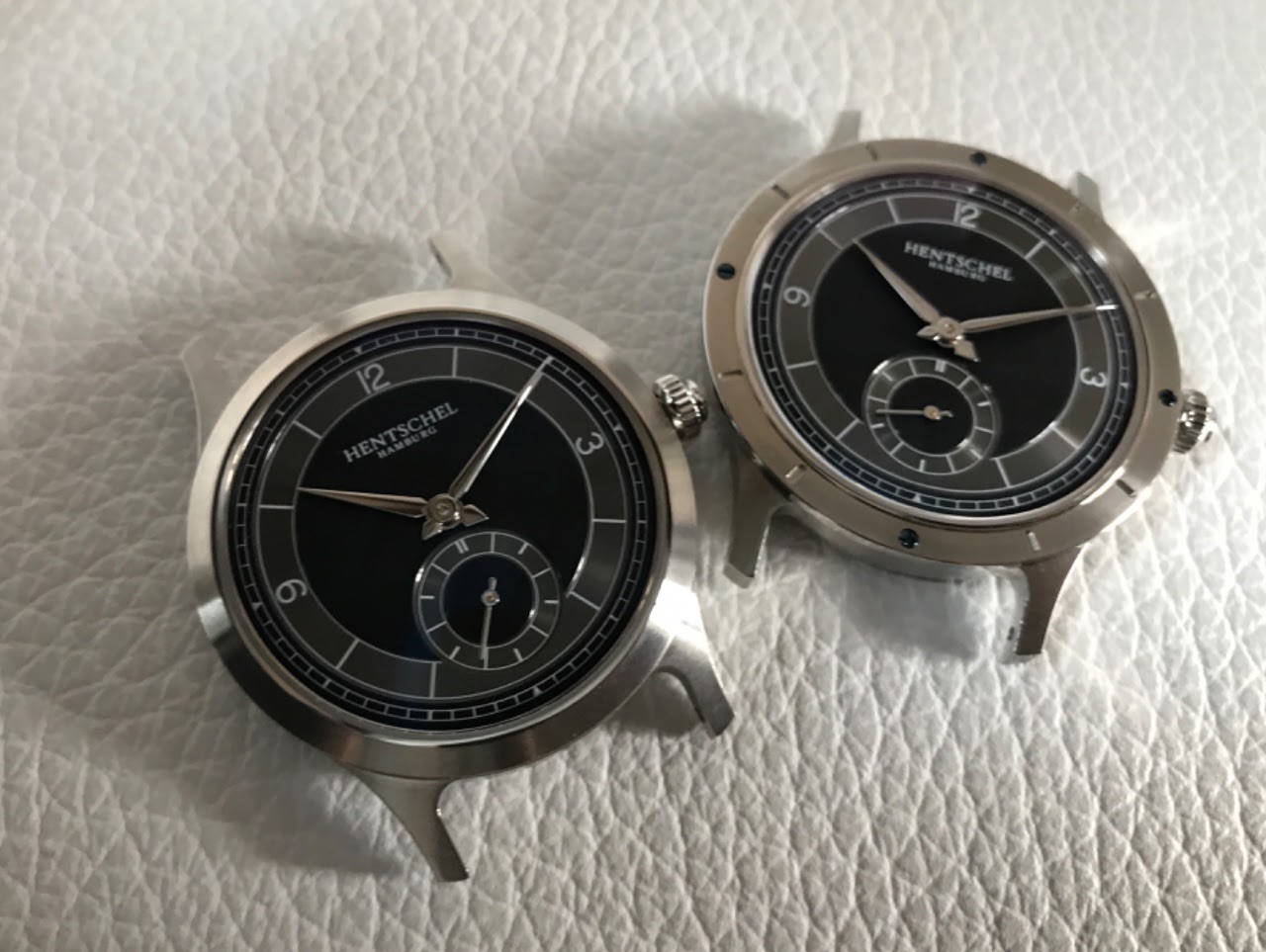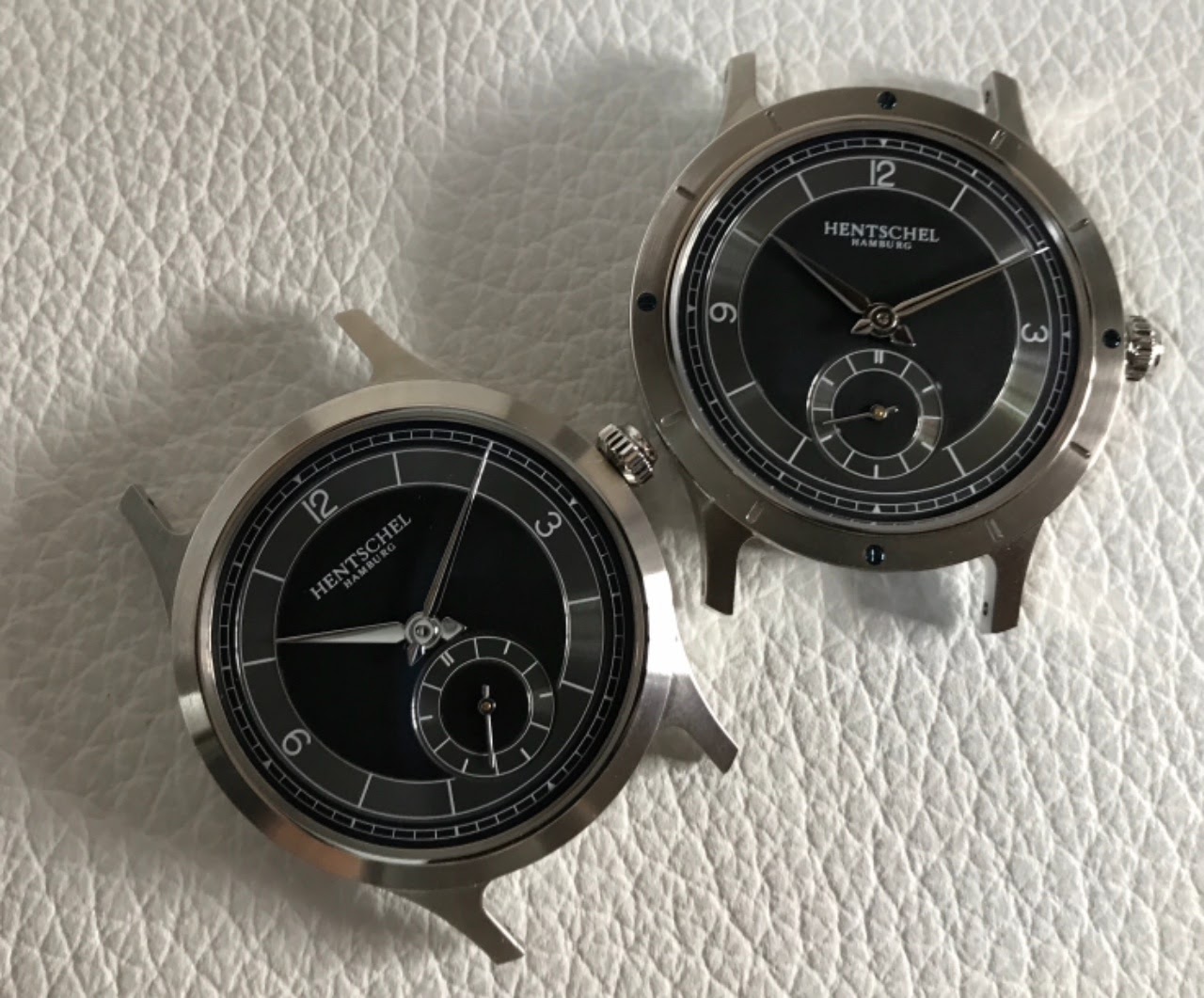 You can notice that due to its engraved bezel the H2 Sport provides a different character even when featuring the same dial. I personally find the two tone sector dial perfect for the H2 case, with a H2 Sport I would probably opt for a different dial and also different hands.
Now that we have seen only naked watches it's time to show them on straps, again with some variety to show that the watches work with different types of straps and they can also deal with some bright color 😉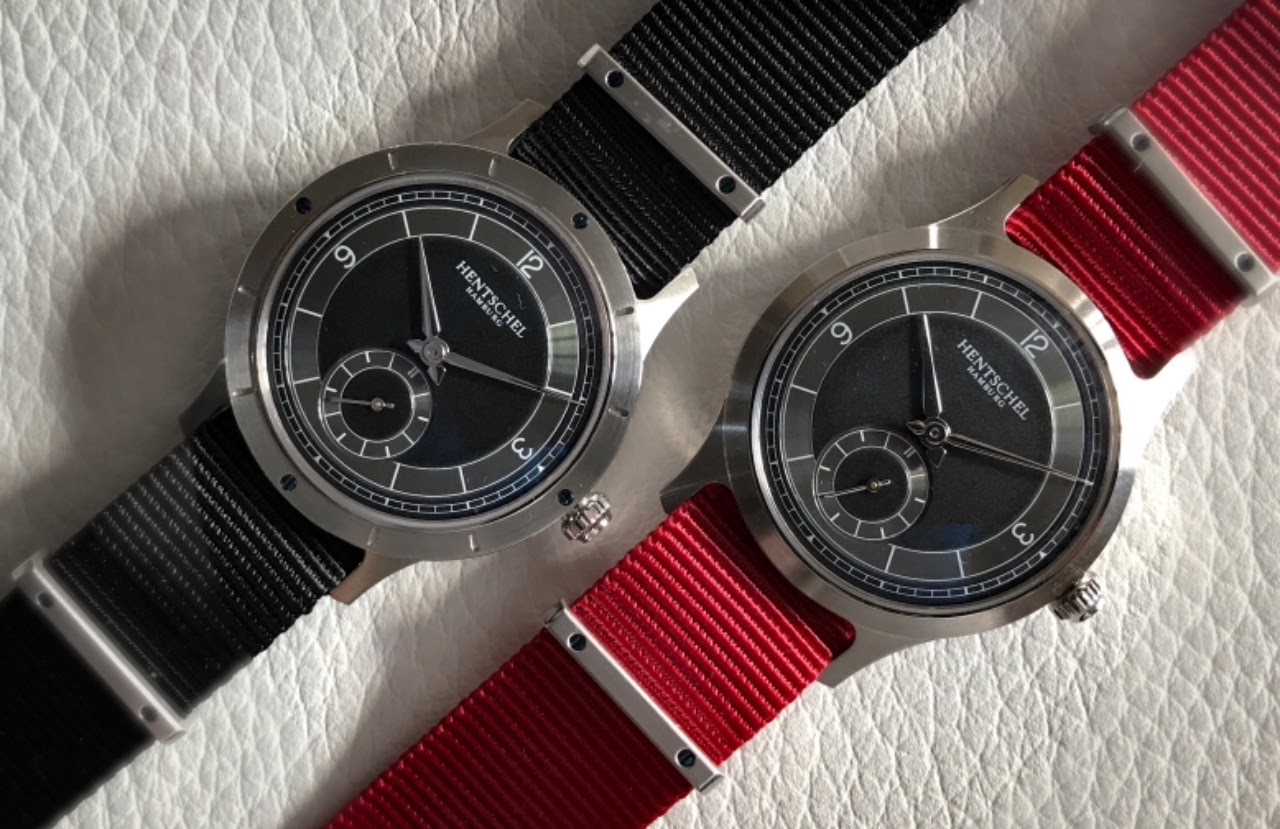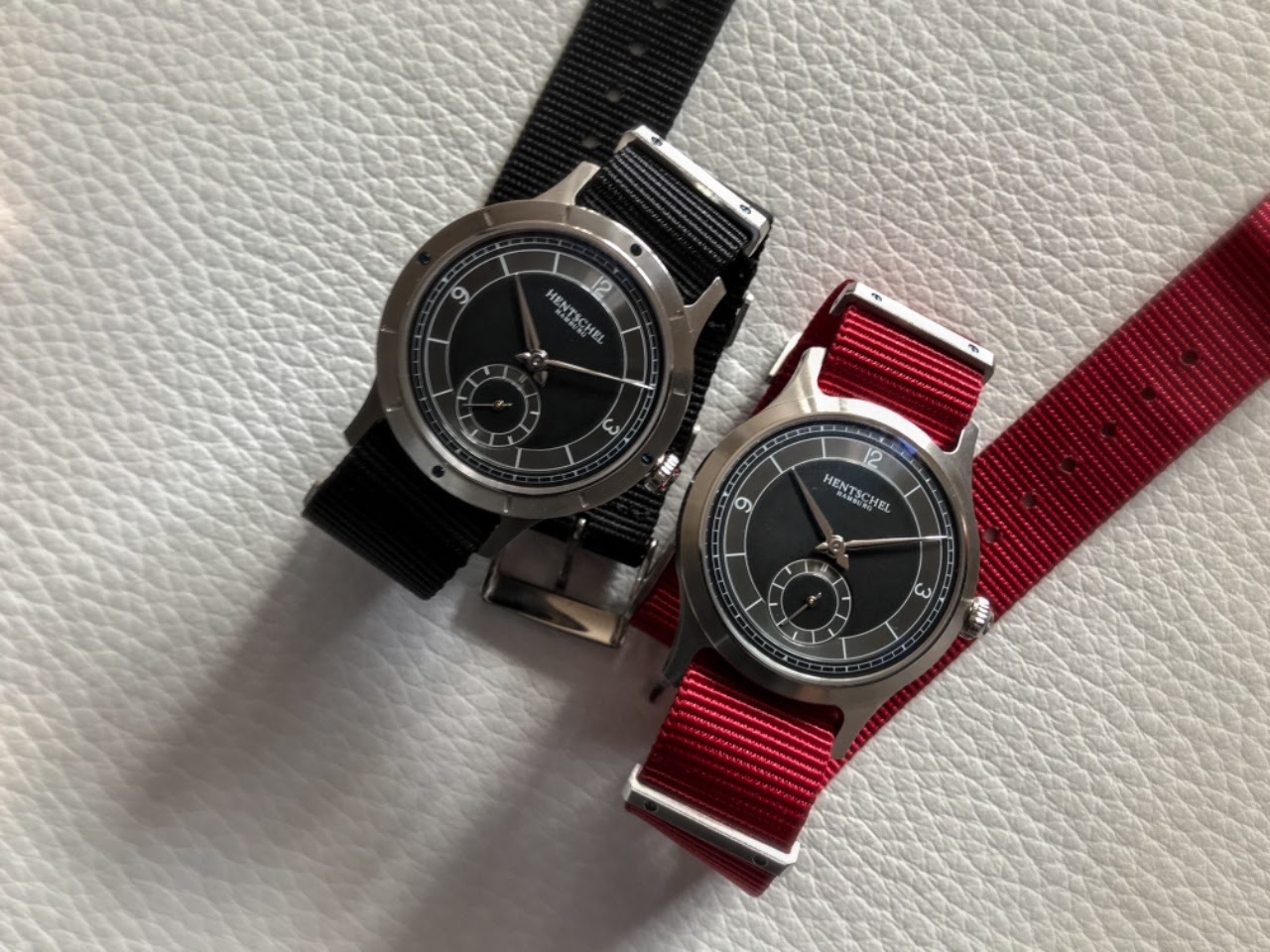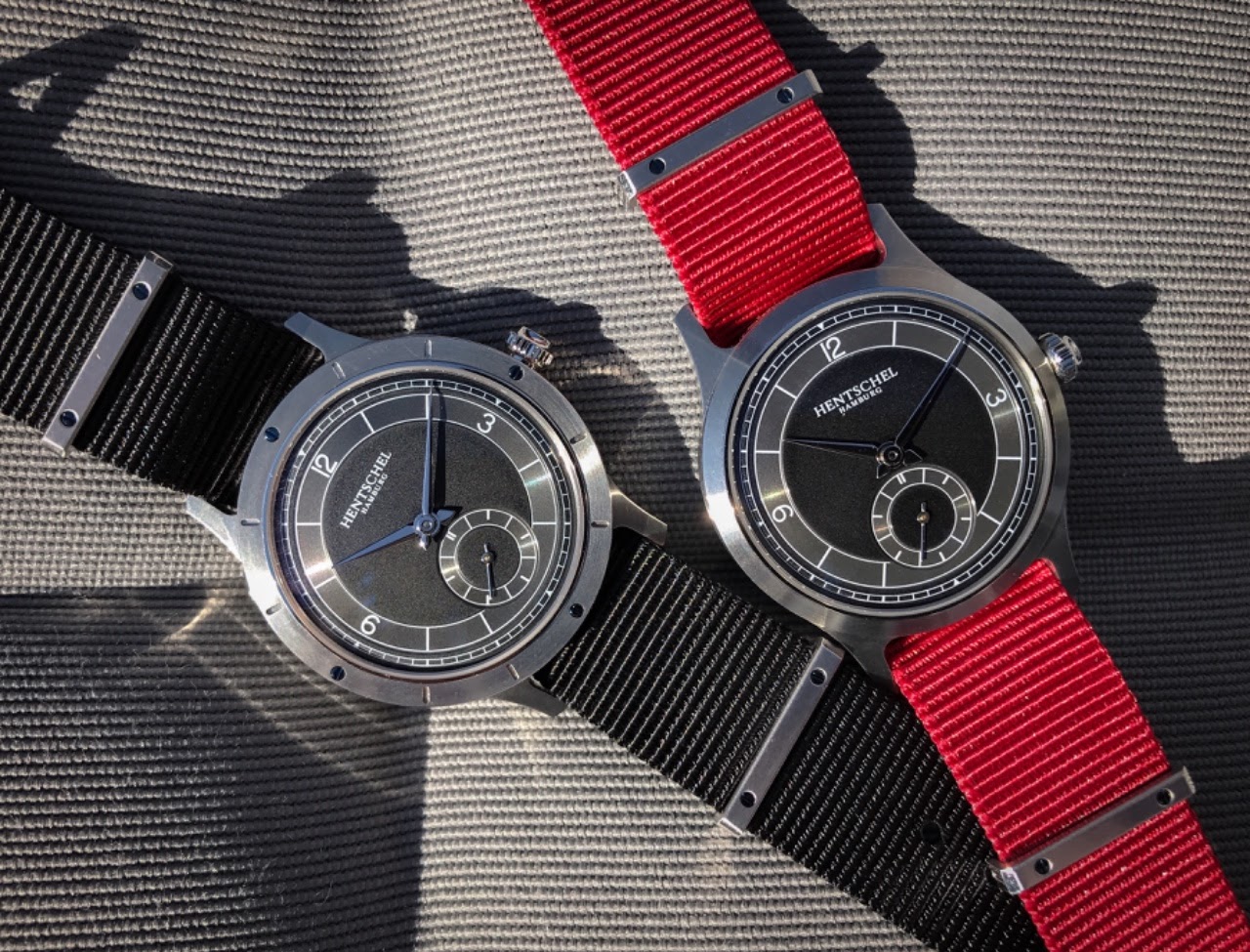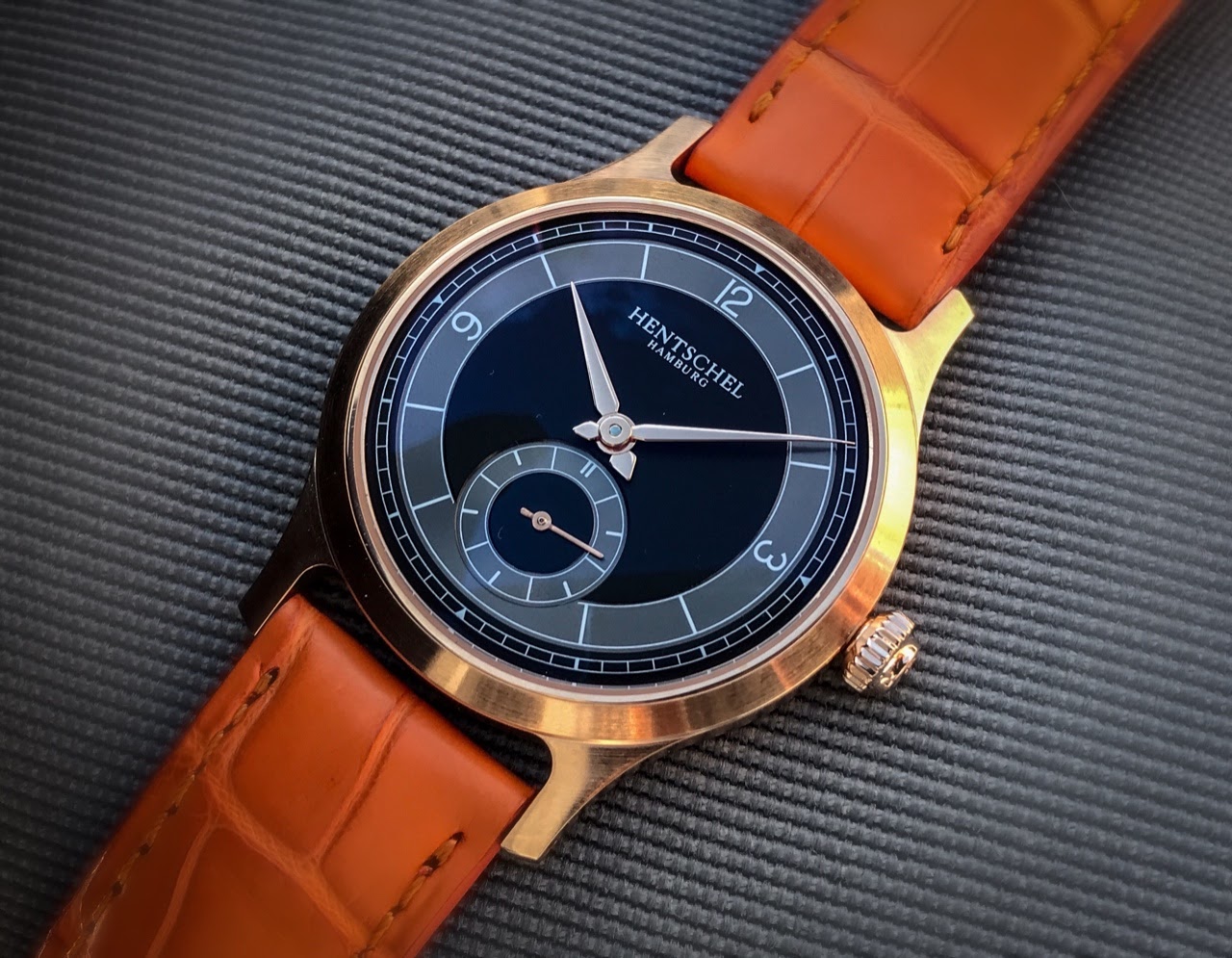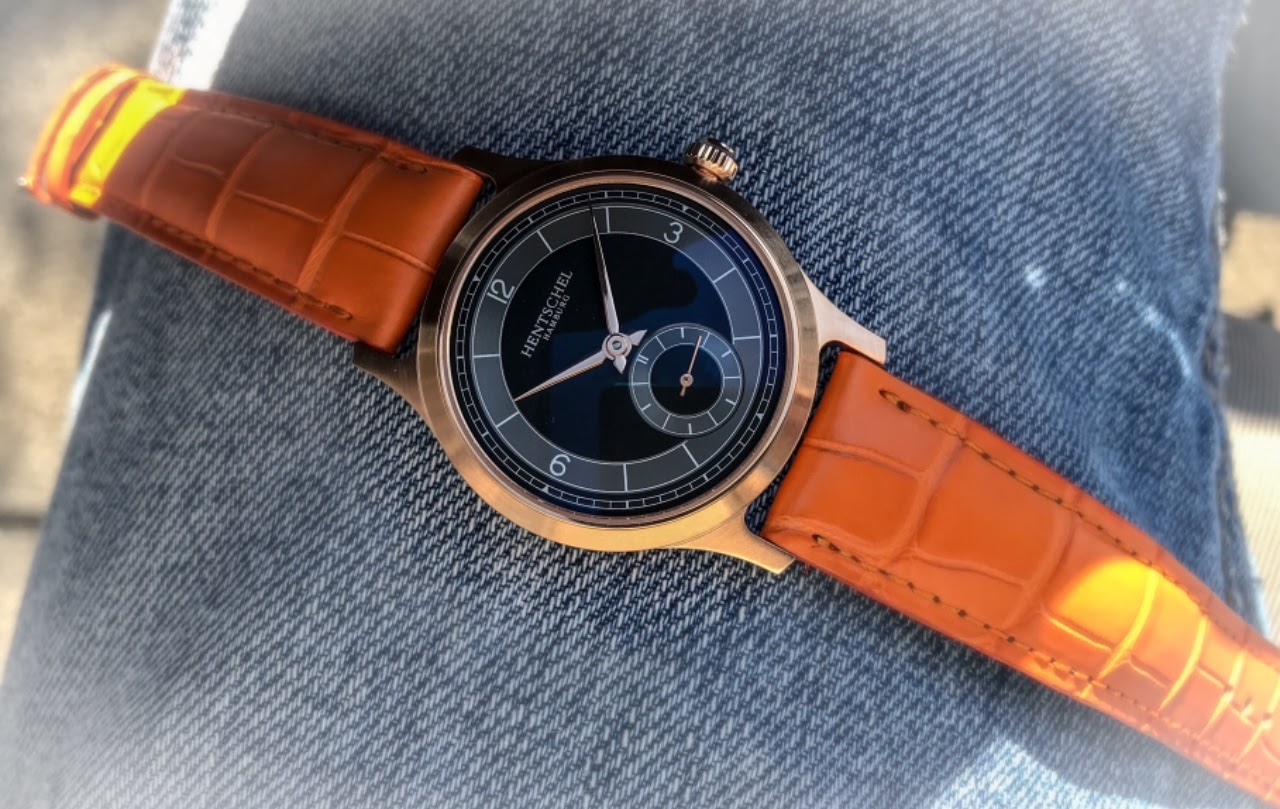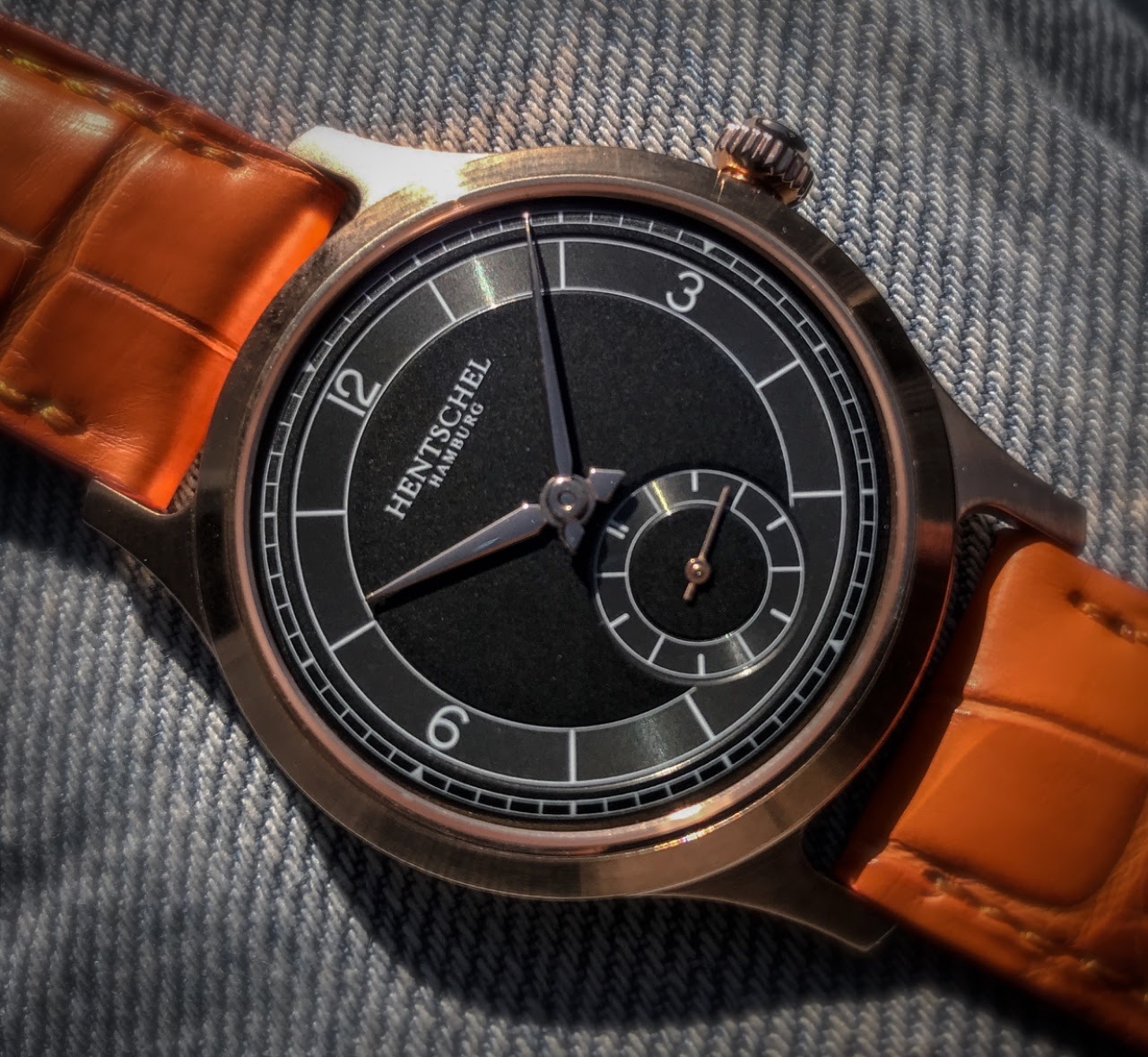 I'll close the report with some additional shots of the trio and my personal favorite of the three Hentschel H2 Medium timepieces...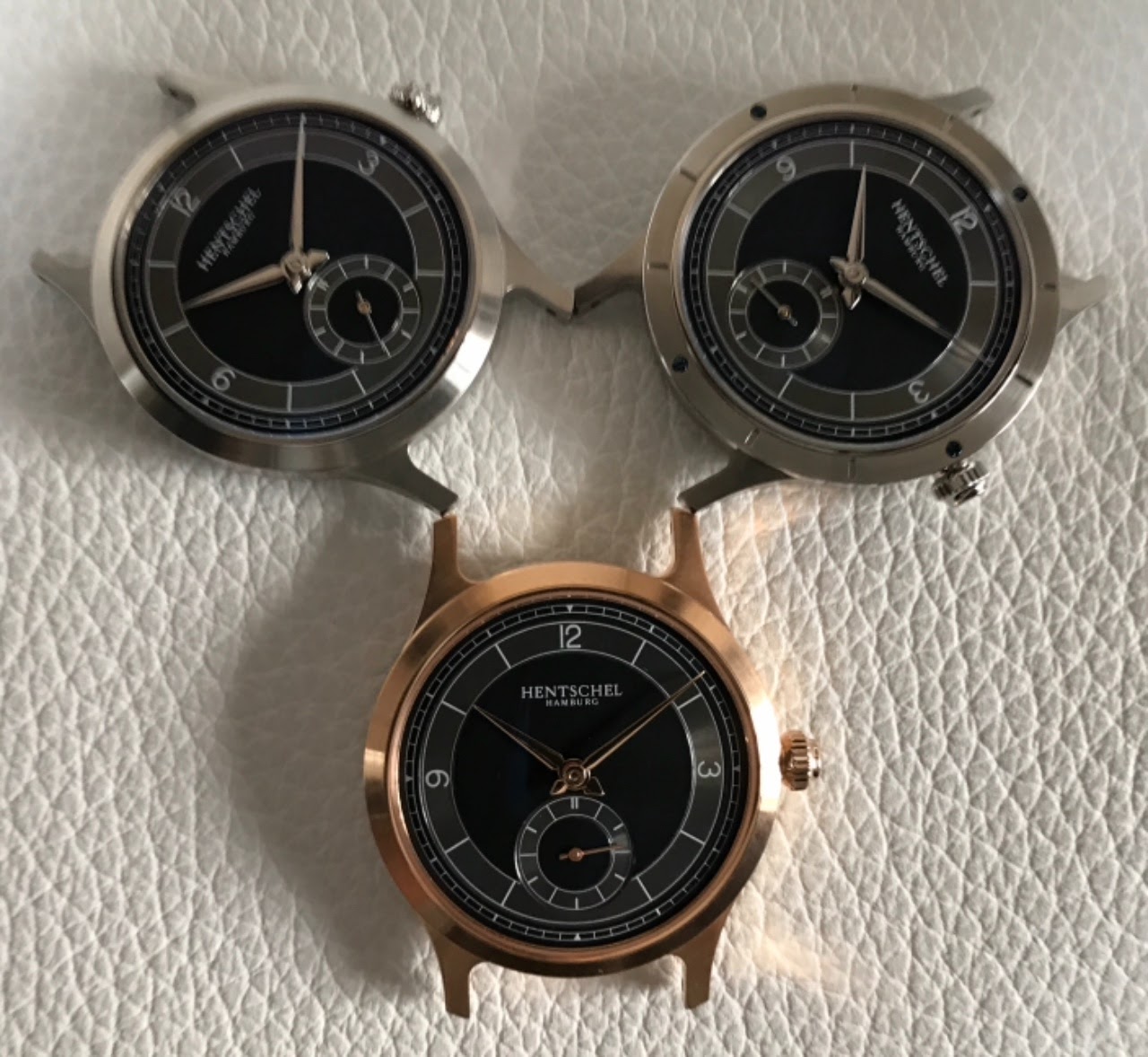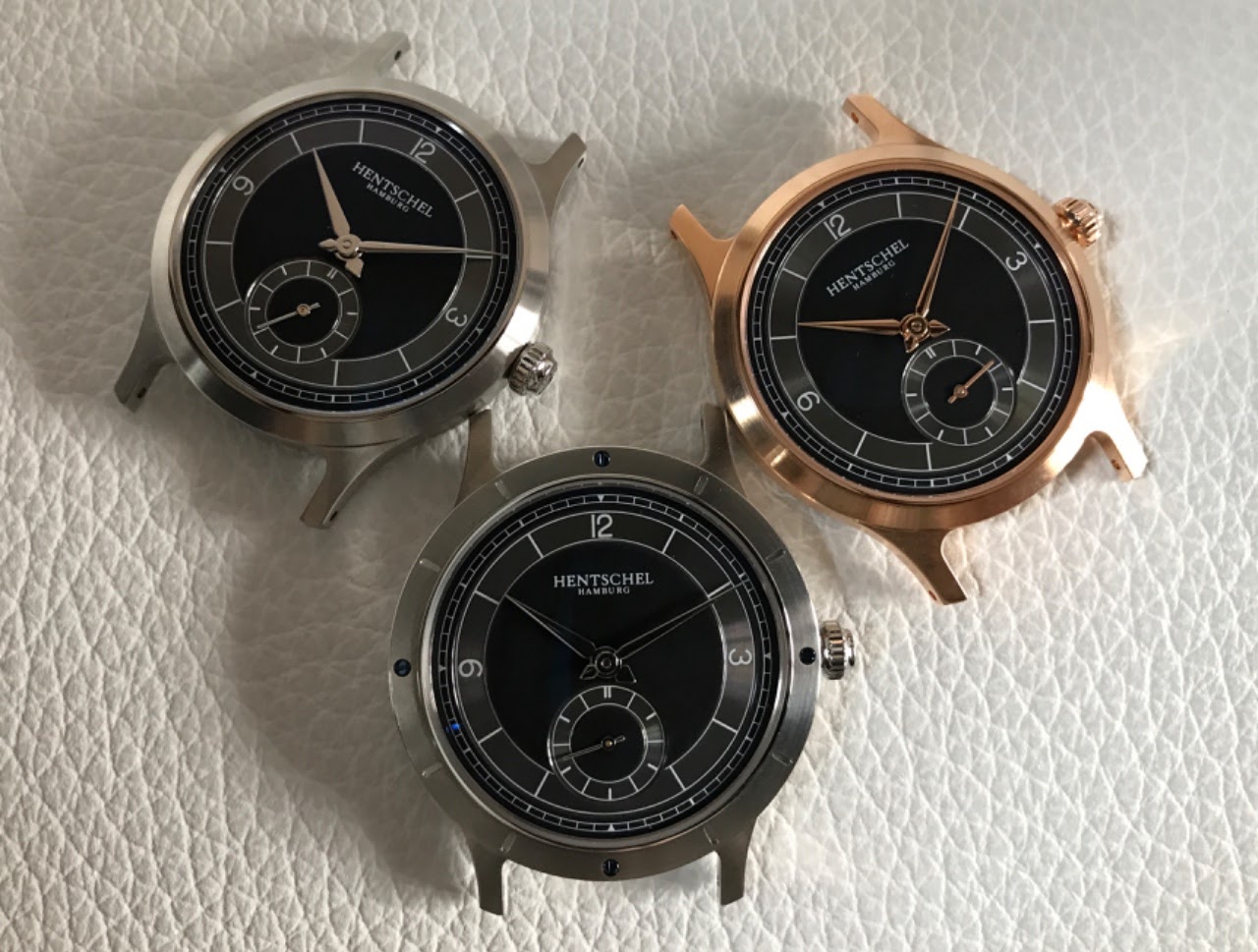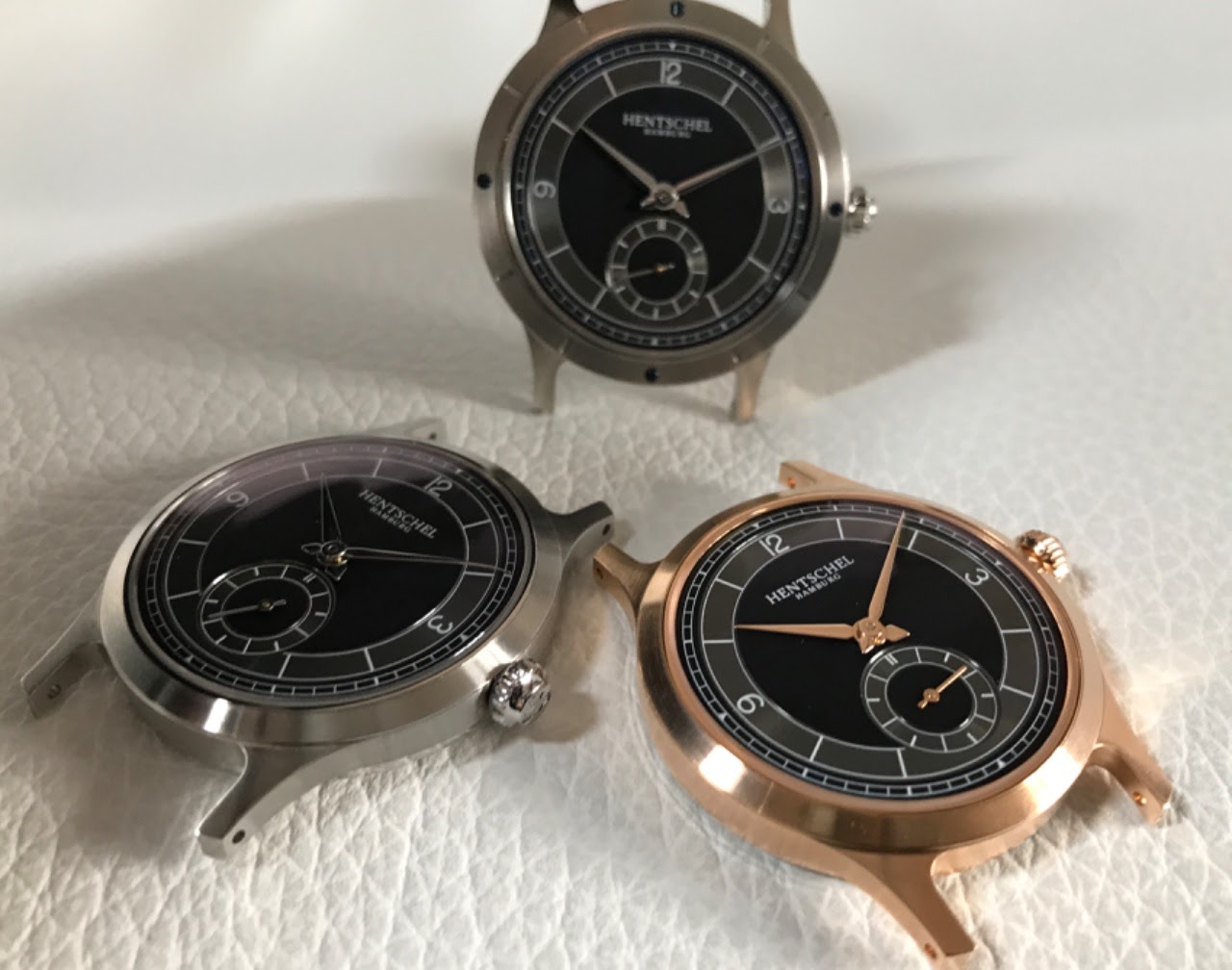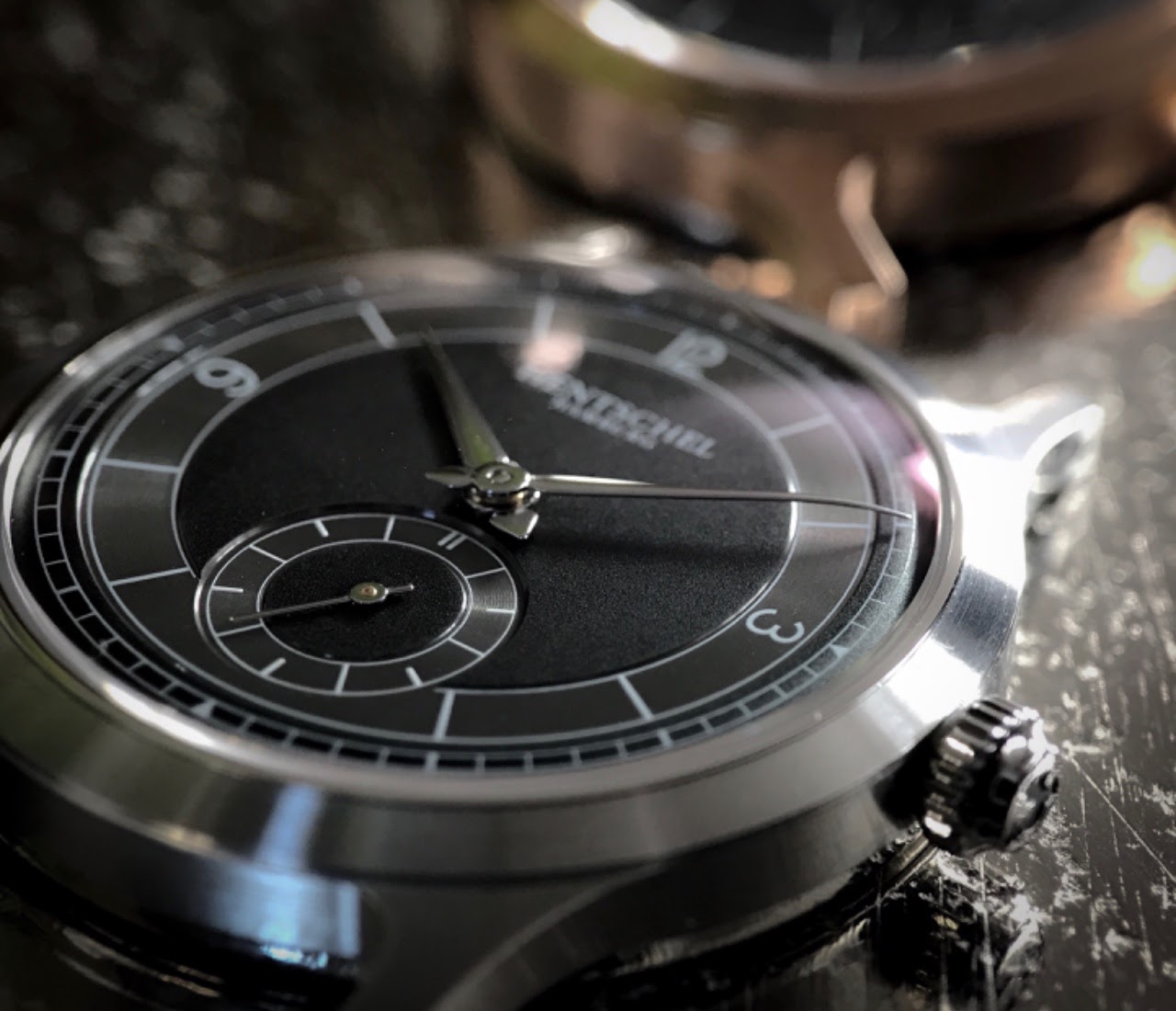 I hope you enjoyed the report and the photos.
Have a great weekend everyone
Henrik