Koozy
29

Hublot Ceramic - Thoughts Welcome
All, I've never been hugely into Hublot, I've liked a few Classic Fusions over the years but never took the plunge and my wrist is too puny for the Big Bang. However, saw this recently and thought it was amazing, particularly the ceramic bracelet. I'm very tempted but surprisingly can't find much about this piece online, anyone have any experience with it or any action shots? Any thoughts on how the ceramic takes wear and tear (more thinking scratches rather than any major shocks). Thanks in advance. Koozy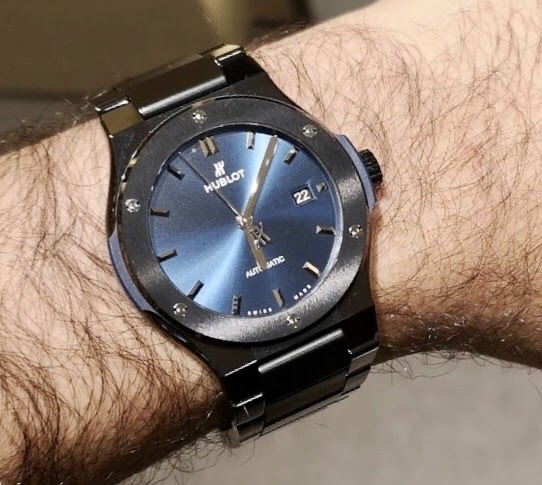 Hublot Ceramic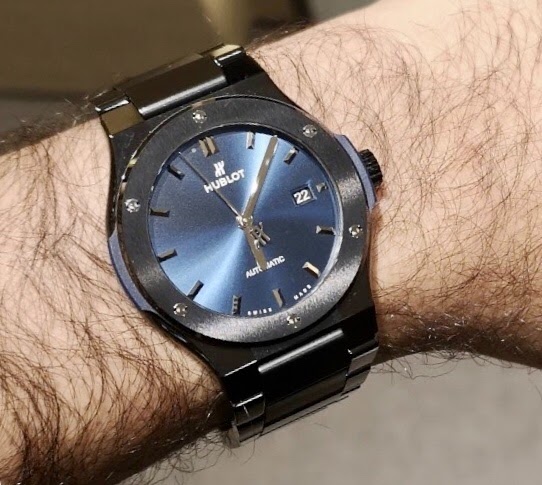 More posts:
<!tag blob="addthis.follow.small"> Comments:
view entire thread
Hublot Ceramic - Thoughts Welcome
All, I've never been hugely into Hublot, I've liked a few Classic Fusions over the years but never took the plunge and my wrist is too puny for the Big Bang. However, saw this recently and thought it was amazing, particularly the ceramic bracelet. I'm ver...
I've never seen this model either...
It's probably one of their limitless limited editions. Anyway, Hublot makes a fantastic fashion watch! I owned the steel evolution with the ceramic bezel, and the bezel never scratched! But one day I hit it hard in the corner of a metal door, and it chipp...
Hello
this is the "Classic Fusion" and it is NON particular has the blue dial , but it also comes with ceramic or black . If you buy it with the bracelet it will be IMPOSSIBLE to change it on gummy or gummycroc. The mouvement is a modified Sellita and performs...
Really a cool watch...
and love it on the bracelet! Blue dial is a great all rounder, either dressed up or over the weekend. Looks great size on your wrist too. Cheers Andrew
Thanks Guys
Appreciate the responses, very valuable input. I've tried it on again since posting, think I'm leaning towards pushing the button. Full retail feels expensive, will see if I can get a deal out of the AD. ...