cazalea
[Seiko Moderator]
16111

<!tag blob="forumpost.visitstar">
Time flies by -- or does it?
This Christmas I noticed a unfamiliar old item on the piano at my father-in-law's house. He's not much for saving old things, or for astronomical speculation.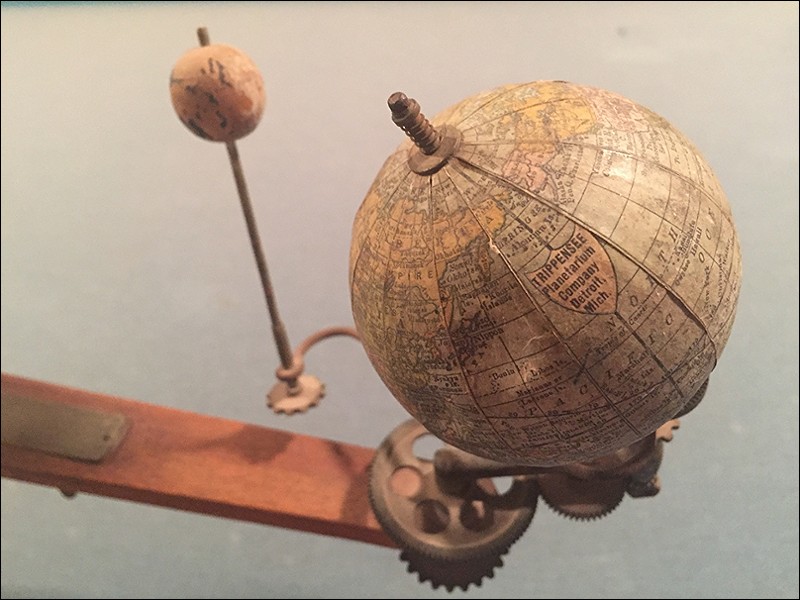 So there had to be a story behind this 1908 device...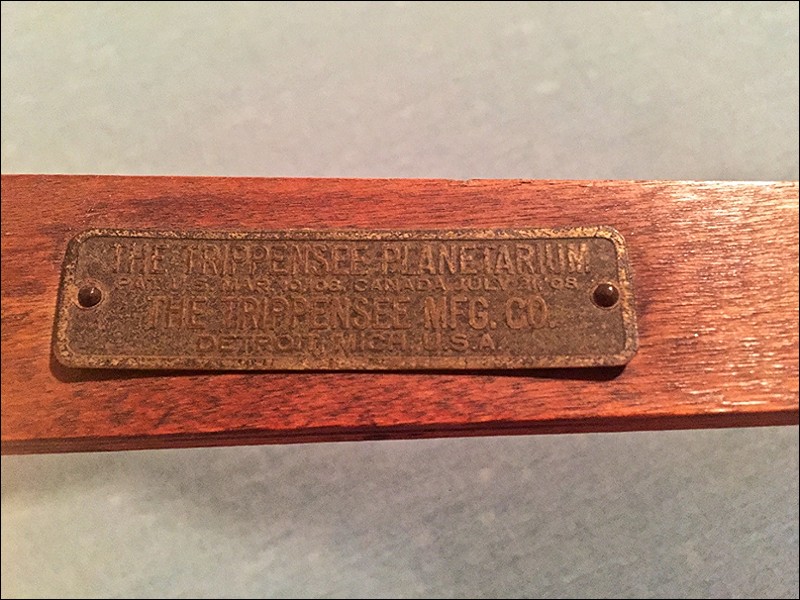 My sister-in-law revealed that it came out of a box they'd been storing for several decades in the garage, since former neighbor Neal Buglewicz had split up with his wife and split from the USA. Suddenly Neal showed up again recently after an absence of 20 years, and gave all his old stuff to Dad.
Neal had been a tinkerer, an idea man, an inventor. He started a business, made a fortune, lost it all, and started over. Several times. His wife finally couldn't take any more, and gave him the boot.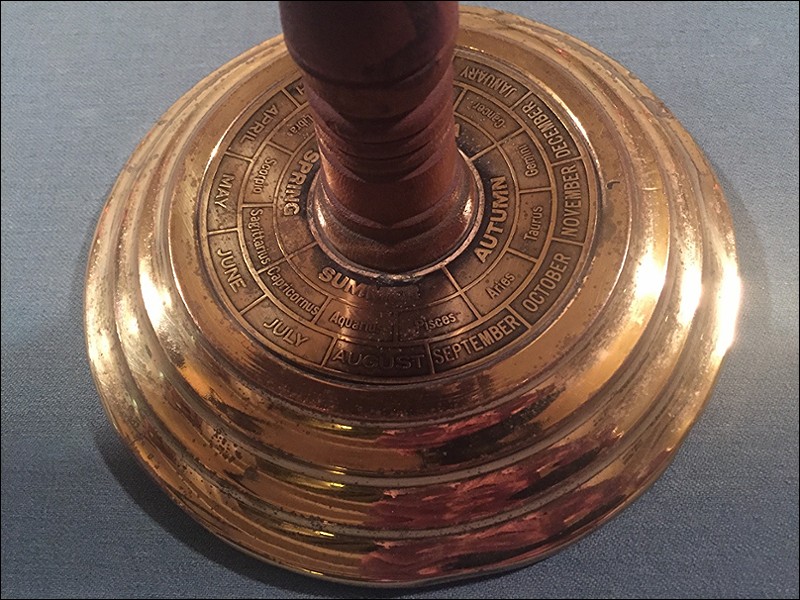 This planetarium is missing its chains, but is otherwise intact. You can find similar items on the web for prices ranging from a few hundred to a few thousand dollars. I didn't clean this up - just set it on the old pool table (sorry Art) and took some photos.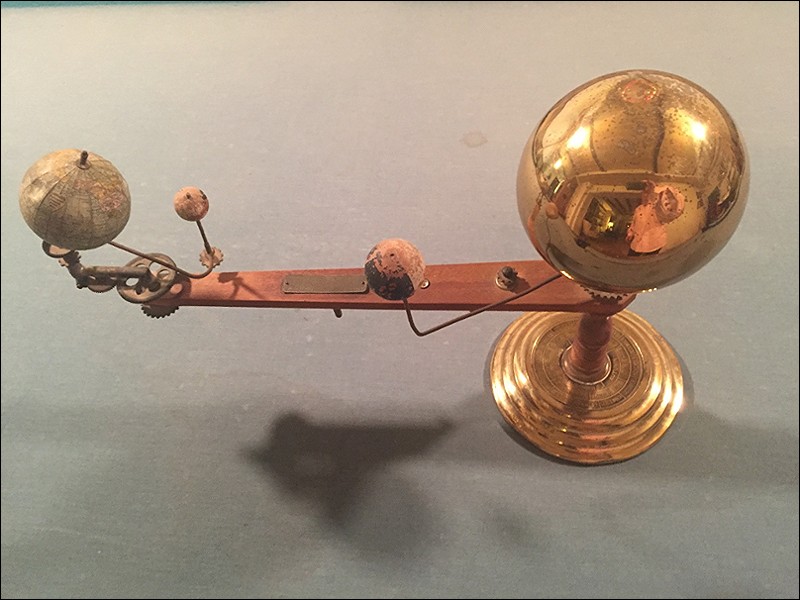 While the planetarium could probably tell some
tales of time passing
while the universe revolves, so invention-crazed Neal, now driving a cab in Chicago at age 80+ can tell some tales about
time stopping
. How?
We now consider the video recorder (cassette or digital) a way to freeze time, or relocate time - because it takes the movie from when THEY want to show it and saves it for when WE want to watch it. Neal made it possible for us to freeze time in another, more personal and practical way - he created a device called PhoneMate - the first practical and successful consumer answering machine.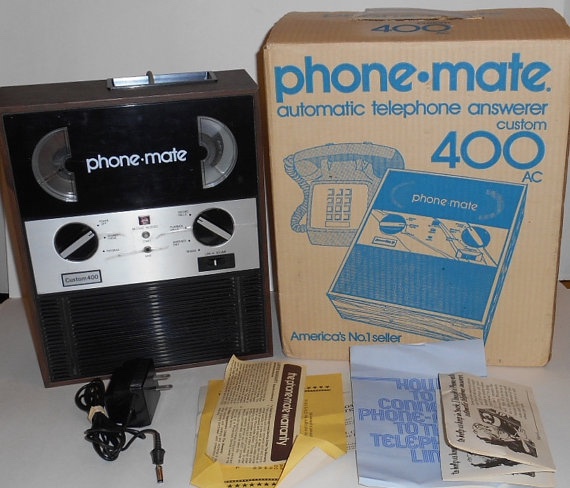 This contribution to the telecommunications industry began in 1968, when an ambitious inventor, working out of his garage, developed a reel-to-reel telephone answering device (TAD). The operation, initially called TronTech, became PhoneMate, Inc. in 1971. [later investor Asahi, then Casio took it over and booted Neil out]
The ambitious inventor, Neil, happened to work out of his garage which was directly across the alley from my father-in-law's hardware store. What more could an inventor wish for - an unlimited supply of nuts, bolts, wires and pipes just 20 feet away. And the ability to put these supplies "on account" until money arrived. So he could make things like this: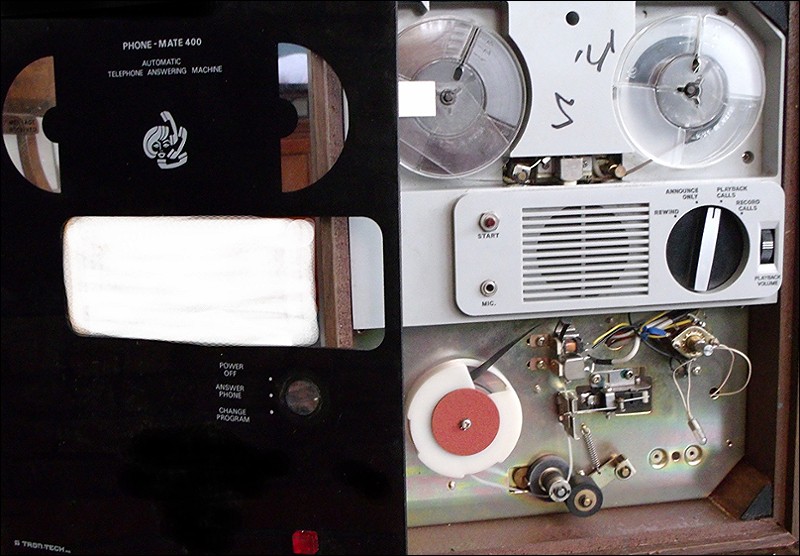 An old newspaper article interviewed Neal:
Neal Buglewicz, a former Hermosa Beach inventor and one of the founders of Torrance-based PhoneMate, gets a lot of credit for his pioneering efforts in coming up with the first marketable machine for use in the home.
As for the telephone answering device in the Smithsonian, it's called the Model 400. Its precursor was the Model 700, which Buglewicz invented. He and his wife assembled it themselves in their garage on Ardmore Avenue in Hermosa Beach.
"It was essentially two inexpensive tape recorders of the type used in the introduction of the old 'Mission Impossible' TV series, whereby Peter Graves was given his instructions," Buglewicz said in a letter he faxed from Singapore, where he lives (in 1990).
In the late '60s, Buglewicz and some friends formed a company, Tron Tech, to market the invention. The company later was renamed PhoneMate.
As for the Model 400--the one in the Smithsonian--it was introduced in 1971, according to PhoneMate. Big and bulky by today's standards--it weighed 10 pounds--it was the first machine widely marketable to consumers, according to the company.
Buglewicz long ago left PhoneMate, now a wholly-owned subsidiary of Japan's Asahi Corp., and he recently attempted to launch another telephone answering machine company in Singapore. However, he said his money--and luck--ran out, and he has been "goose farming" ever since.
In other words, he is looking for another golden egg.
I hope this quick flashback was interesting... I find real "time travel" to be so much more fun and complex than Doctor Who.