<! iframe style="align:center; height: 250px; max-width: 100%; width: 100vw; overflow:hidden;" src="https://storage.googleapis.com/pubzapuscentral/watchprosite/ad/adsGO15/index.html" frameborder="0">

cazalea
[Seiko Moderator]
14222

<!tag blob="forumpost.visitstar">
Back to Nature
We were invited to an Easter party on a large citrus ranch about 50 miles from our home.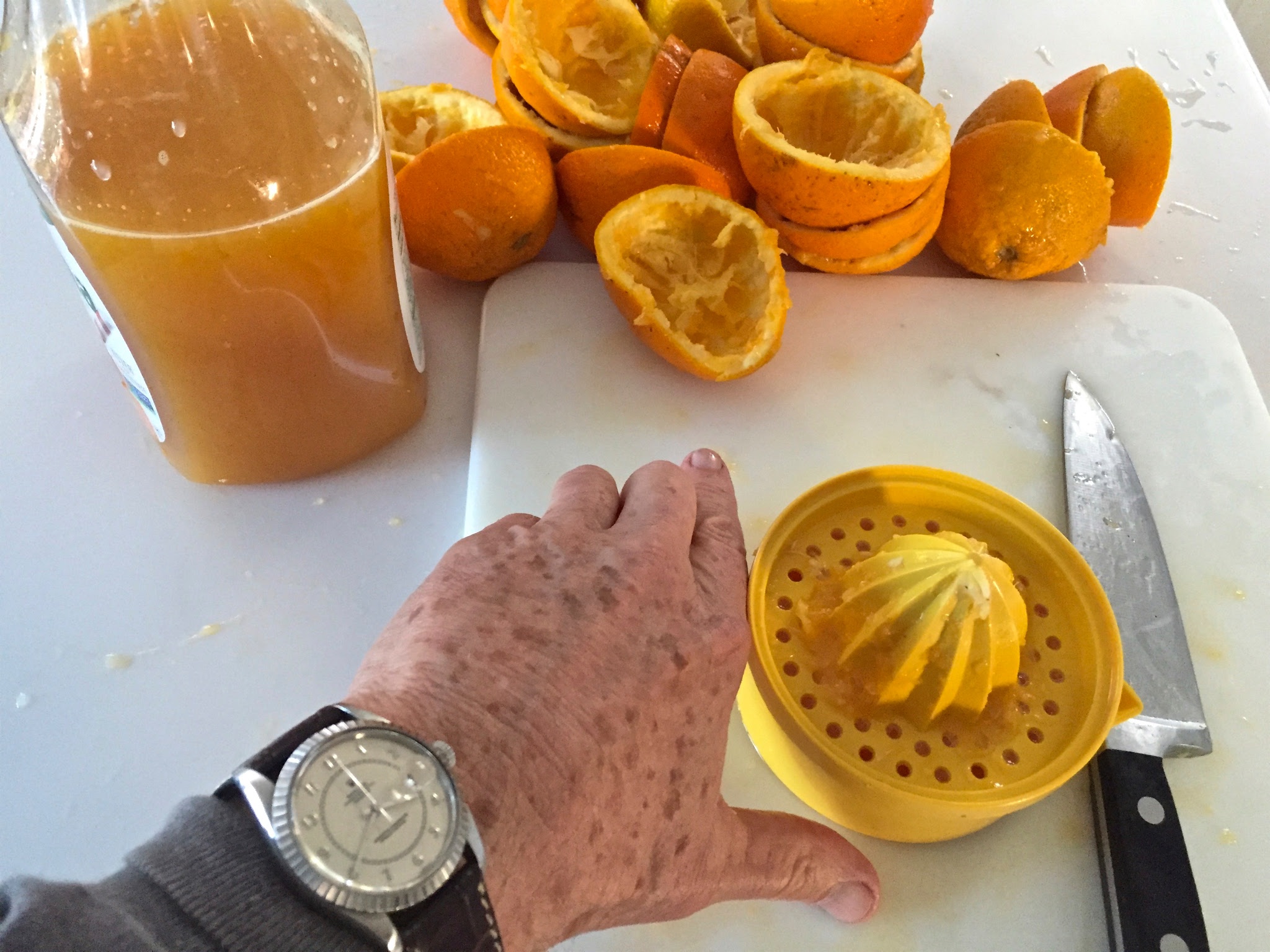 And Why is that a big deal?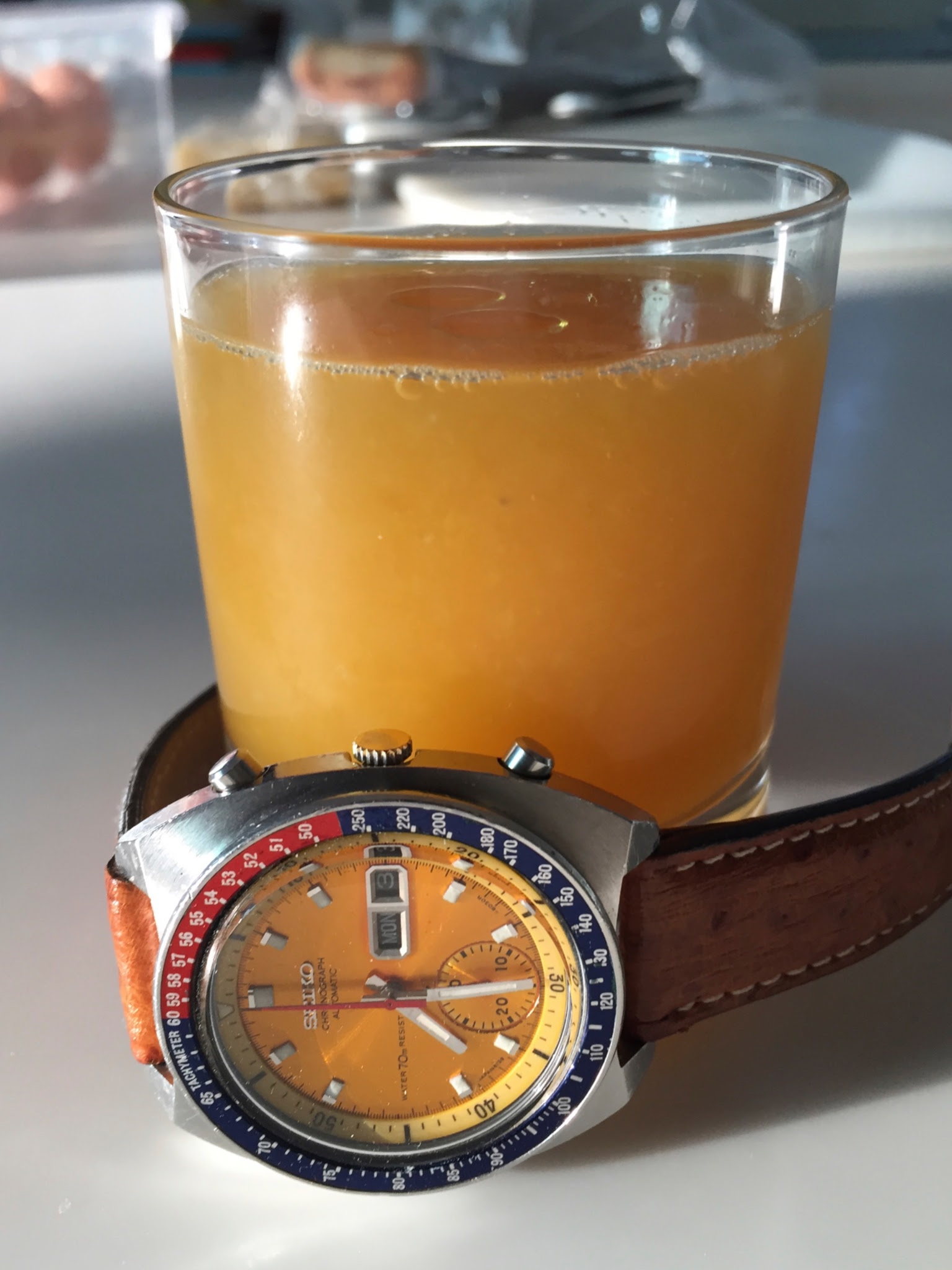 Both Mrs C and I grew up in Southern California when Orange Juice was the de facto state beverage rather than wine. My local neighborhood was called Lemon Grove (now an actual city). My uncle ran the largest frozen food warehouse in the Western United States, storing millions of gallons of frozen juice. So citrus is in our blood.
Over the last 40 years we have watched sadly as Orange County's miles and miles of fragrant orange orchards turned into suburbs and urban sprawl, and Florida and Brazil became the premier suppliers of orange juice. Now young'uns shun fresh juice for other more industrial, less messy, and less "blood sugar enhancing" drinks.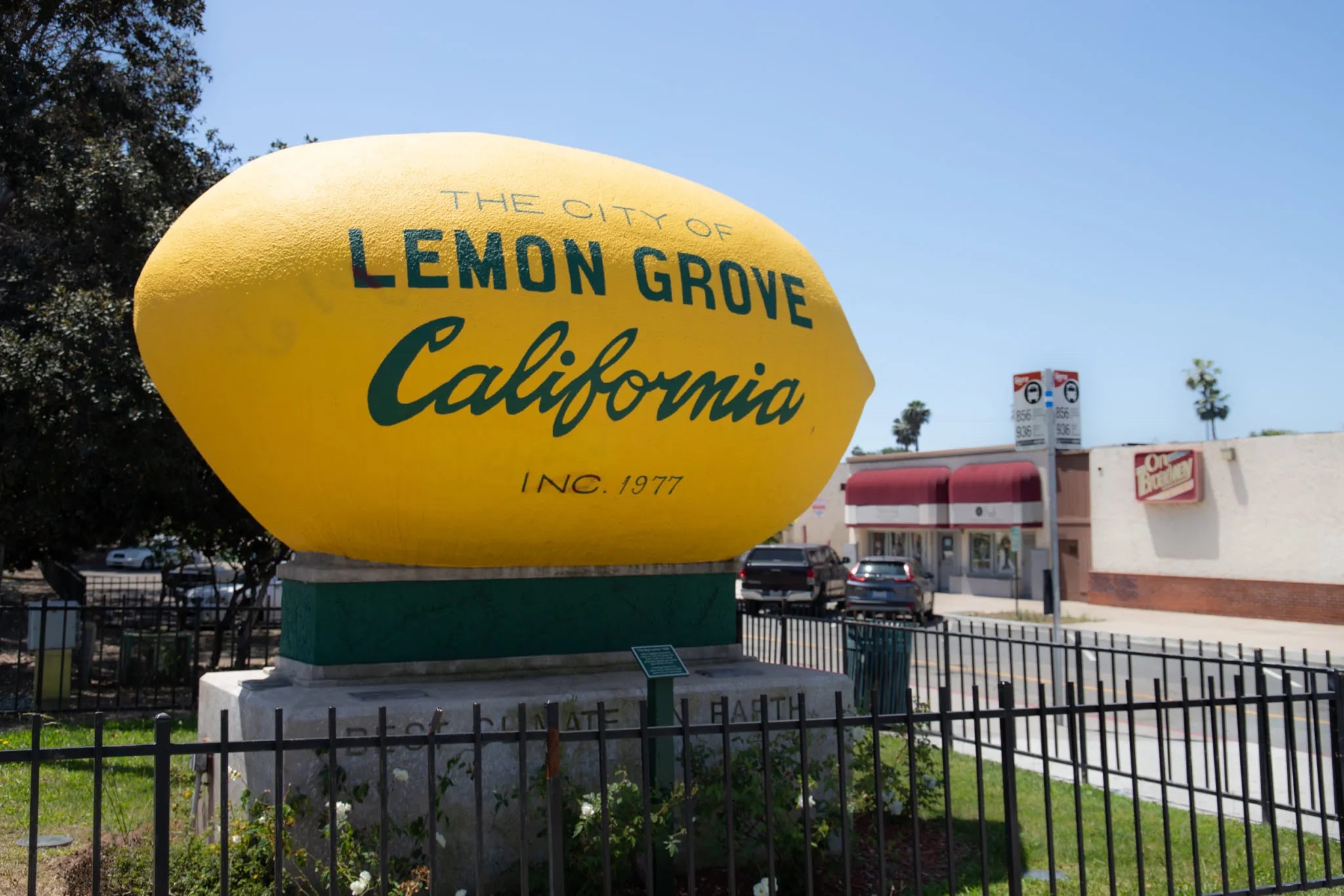 So we were excited to be invited to Lodge Ranch, on the slopes of Palomar Mountain. Its 300-some acres overlook the Pala Indian Reservation. The family has been growing produce for over 100 years.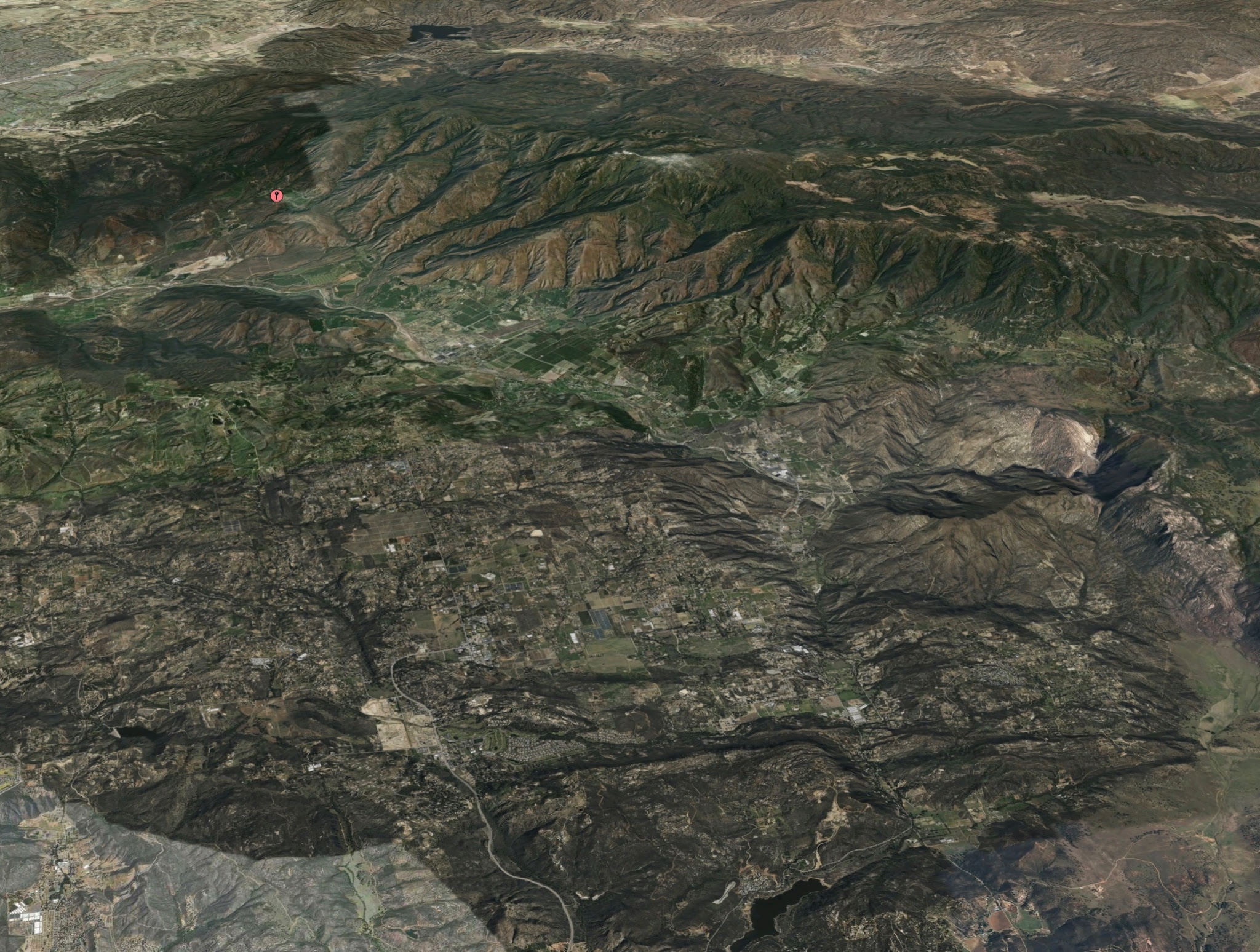 You have seen some of their produce before in my "colorful food" posts.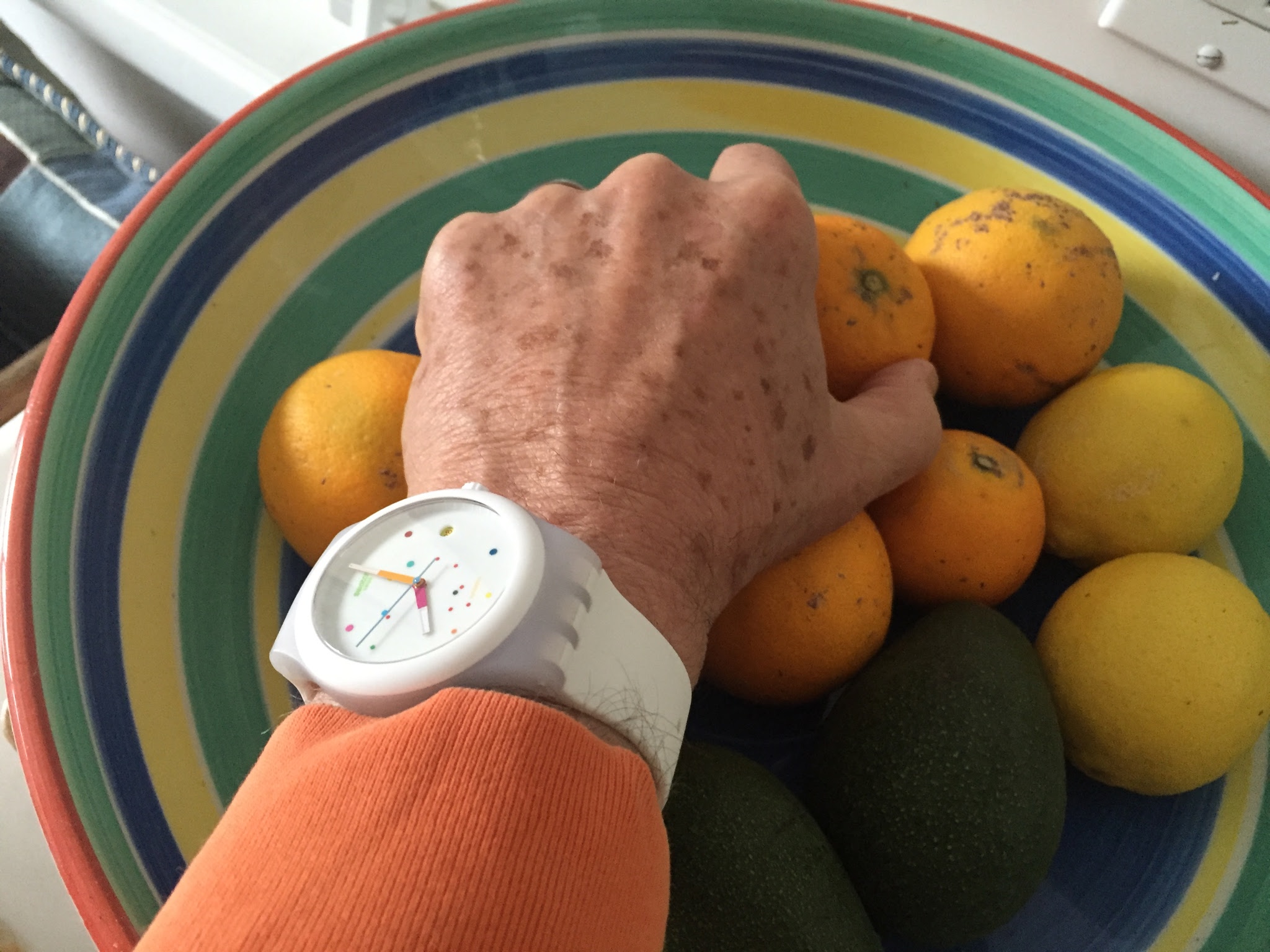 Back to the story -- when we arrived we were greeted by these overly-friendly brothers. They were penned up because at the last ranch feast they had misbehaved and snaffled up some of the guests' dinners. These are working dogs and not house pets.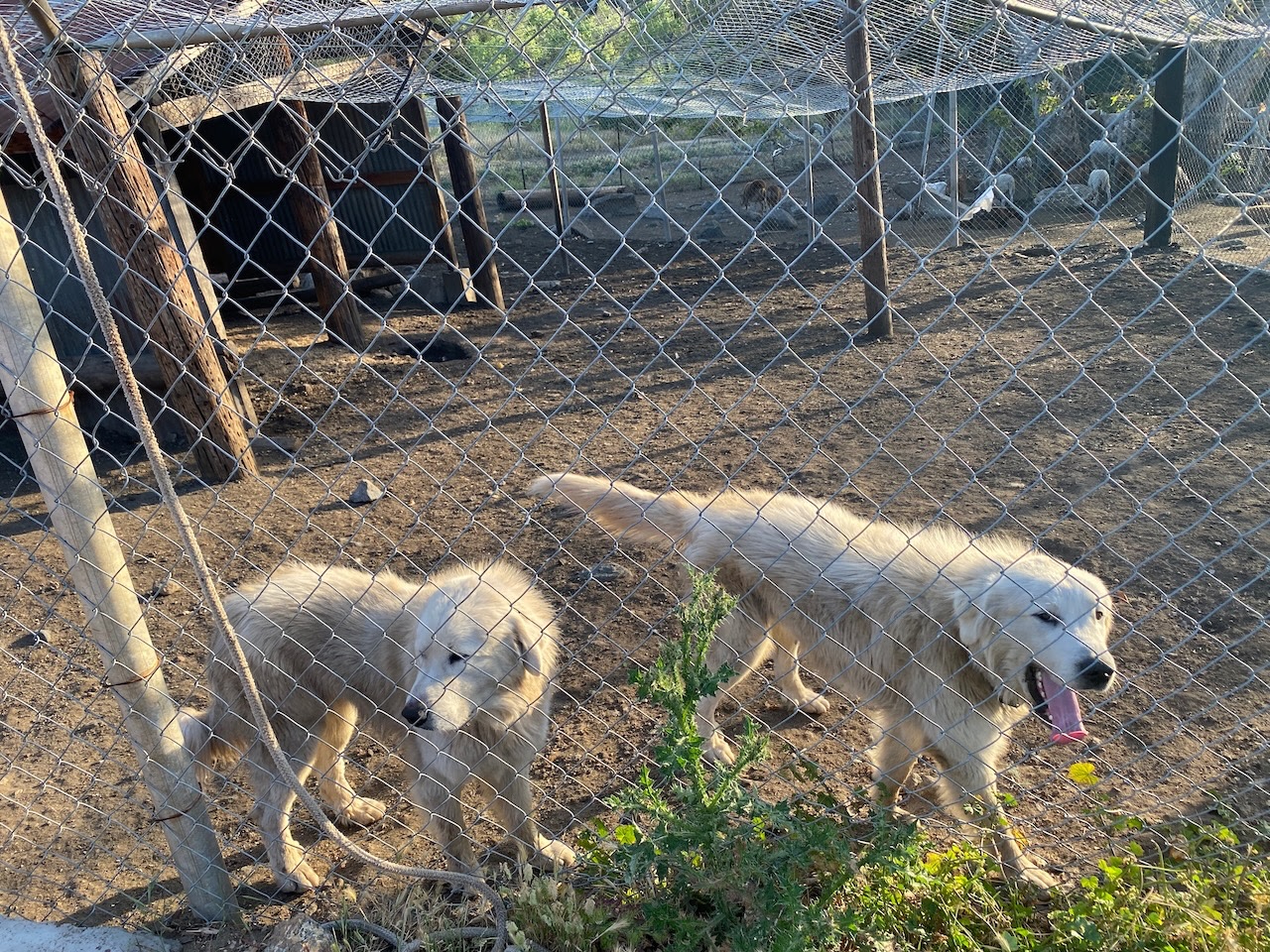 They live next to and take care of herding the goats.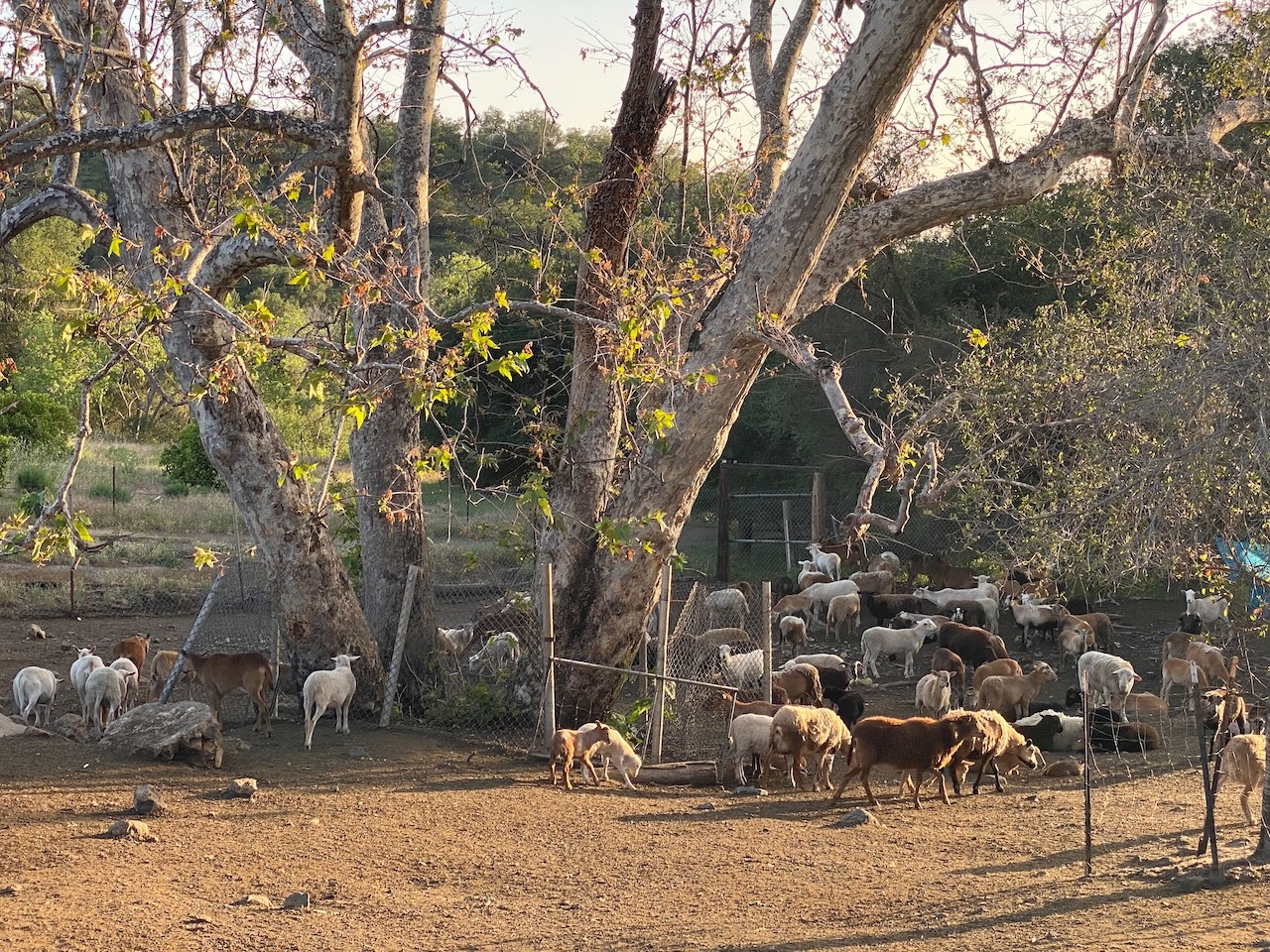 There were 3-4 pens scattered around with loud and active hens and roosters scurrying around inside.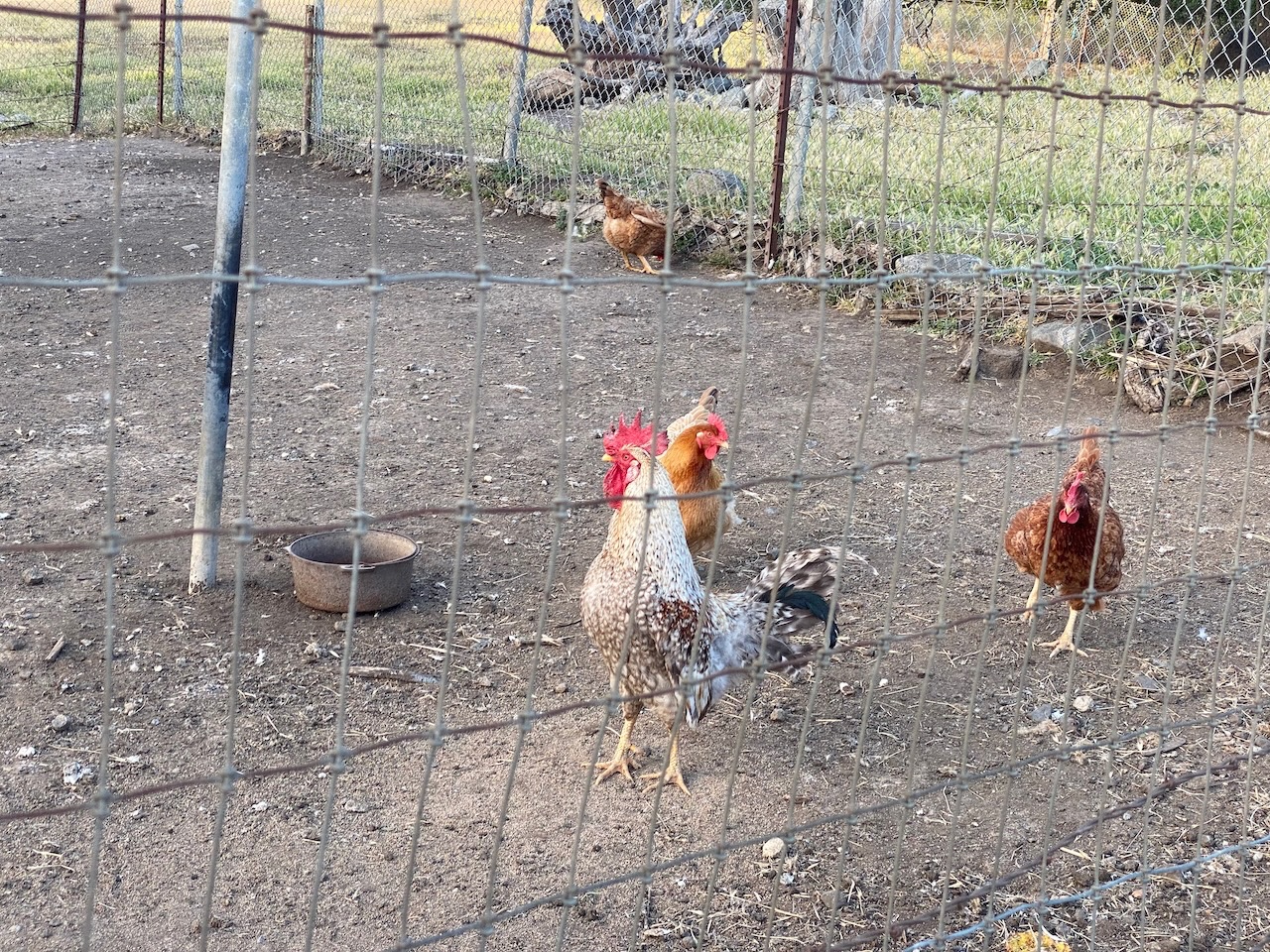 We saw more pens with peacocks, and we were given the stink-eye by llamas and alpacas,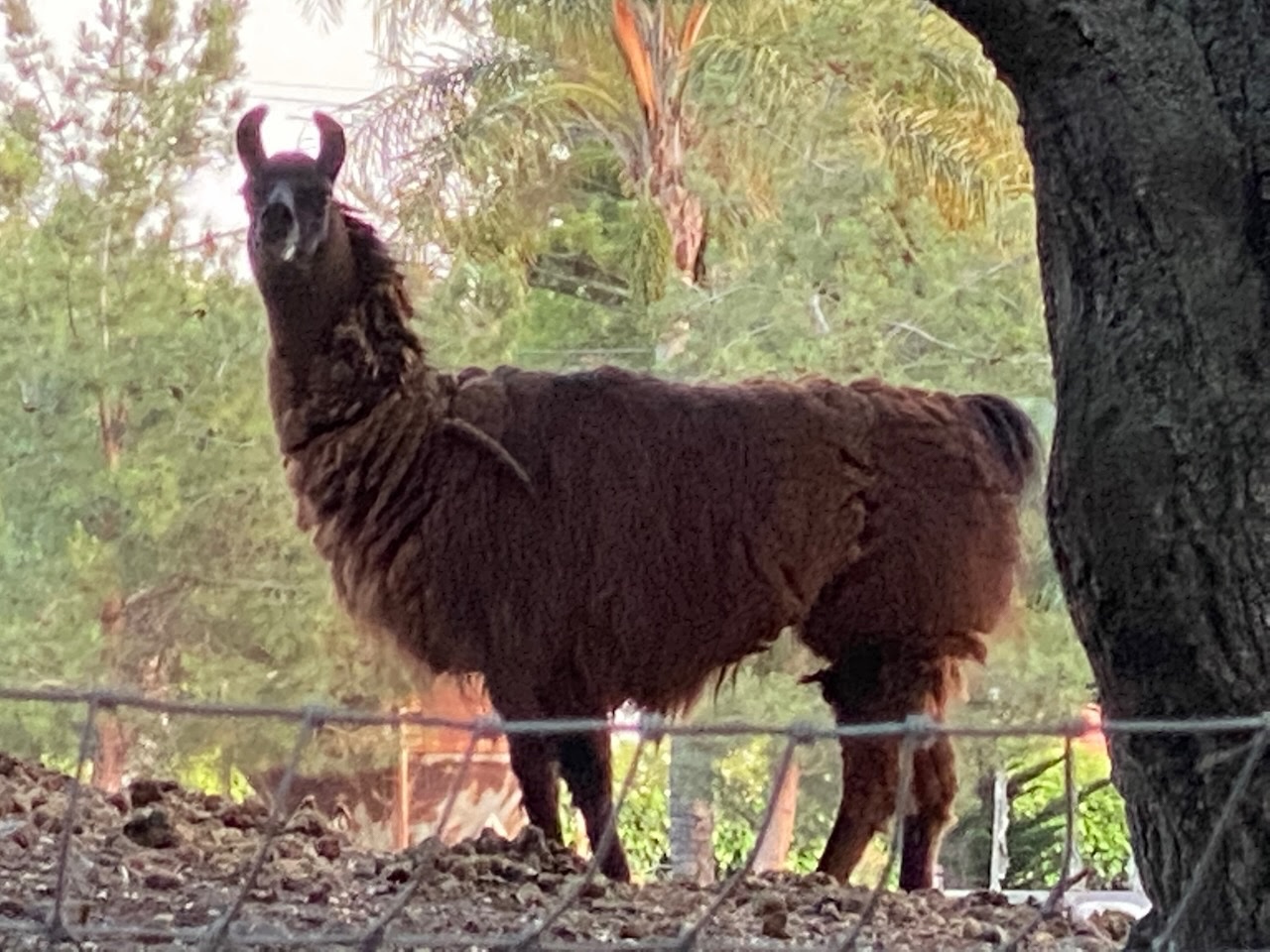 while the horses and cows ignored us.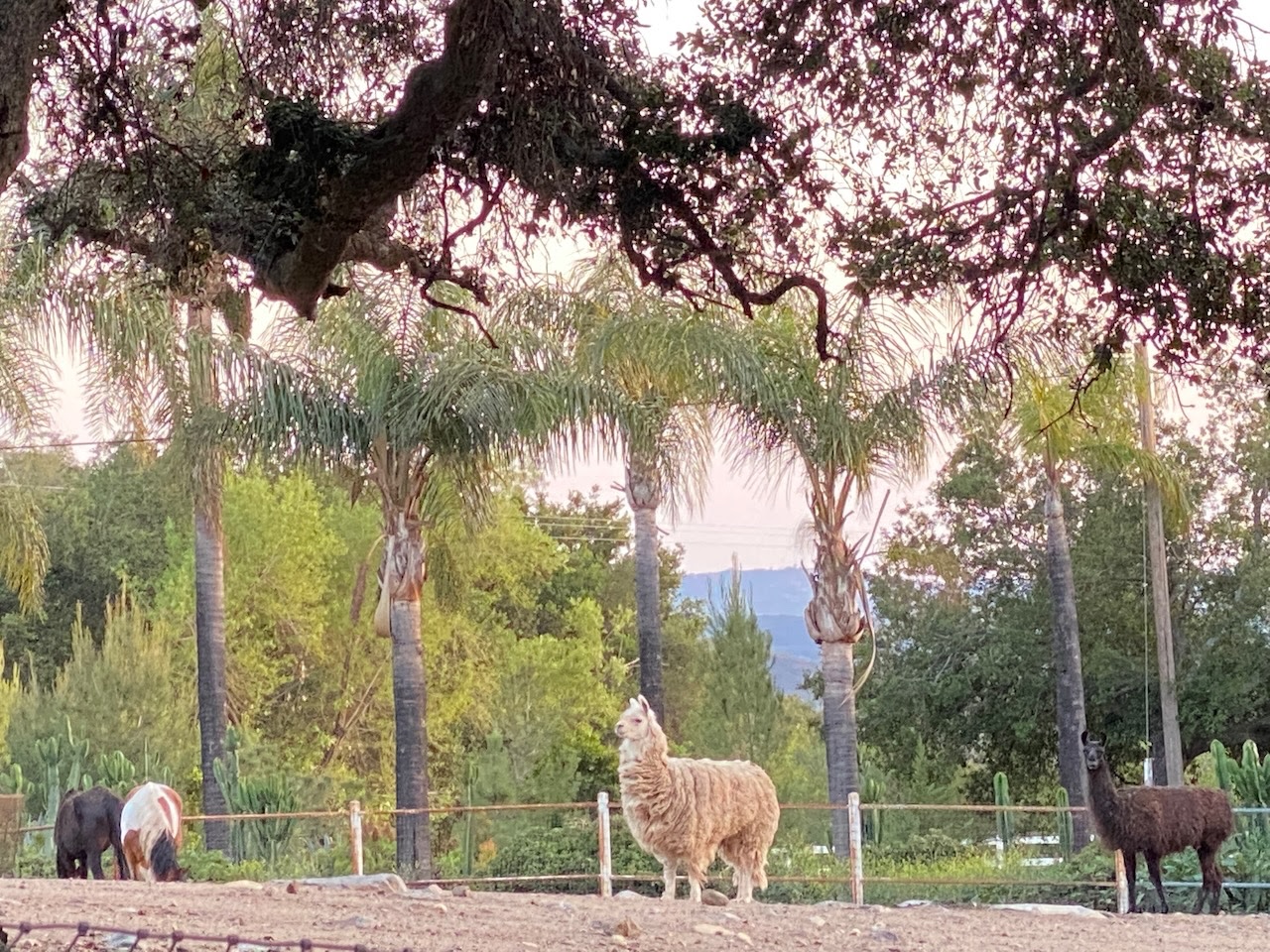 But this longhorn bull was on guard the moment we came into sight and didn't relax until we left!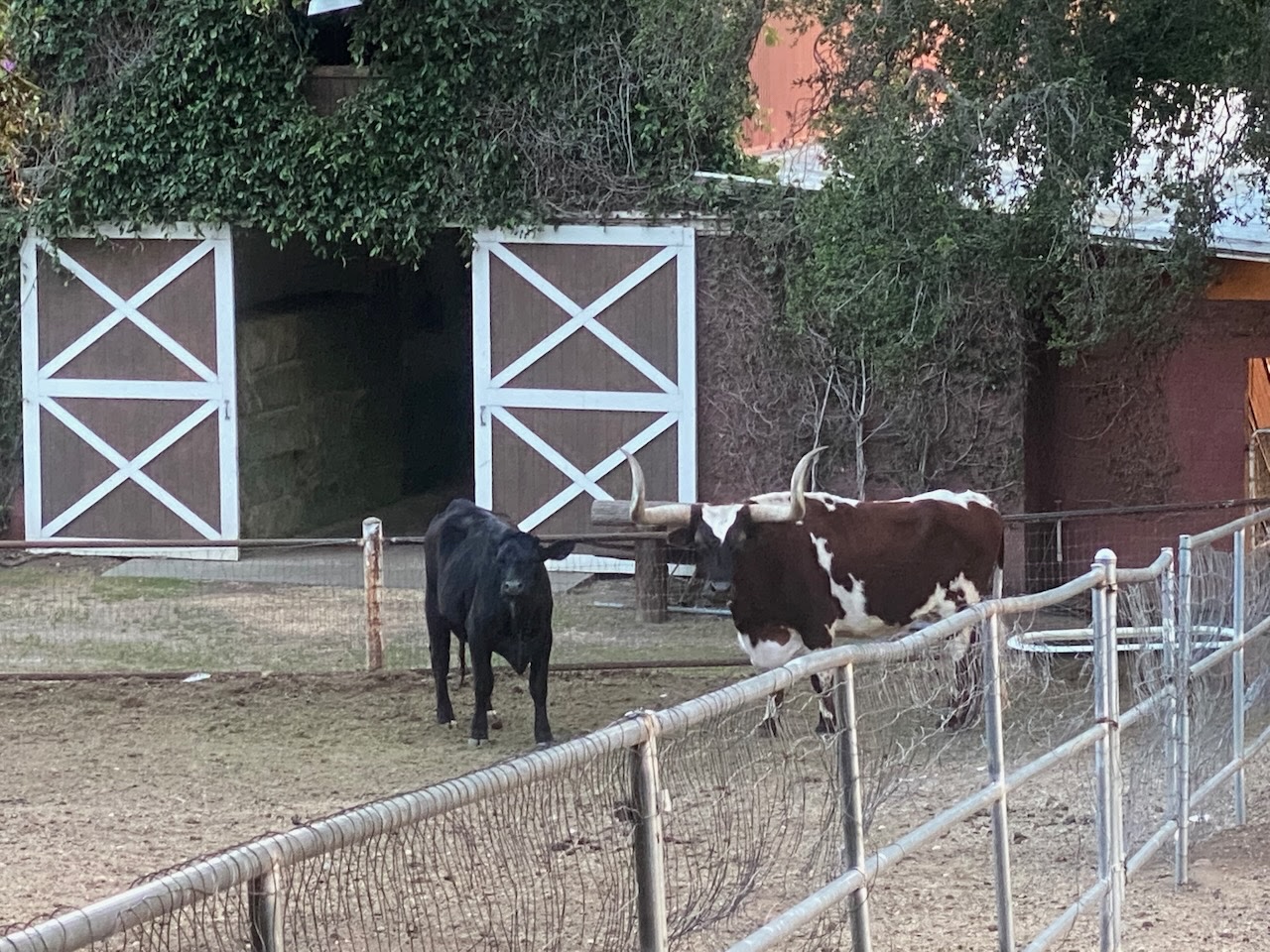 After the animal adventures, we walked through the groves, which produce oranges, tangerines, lemons, grapefruits, avocados and other beautiful and tasty items.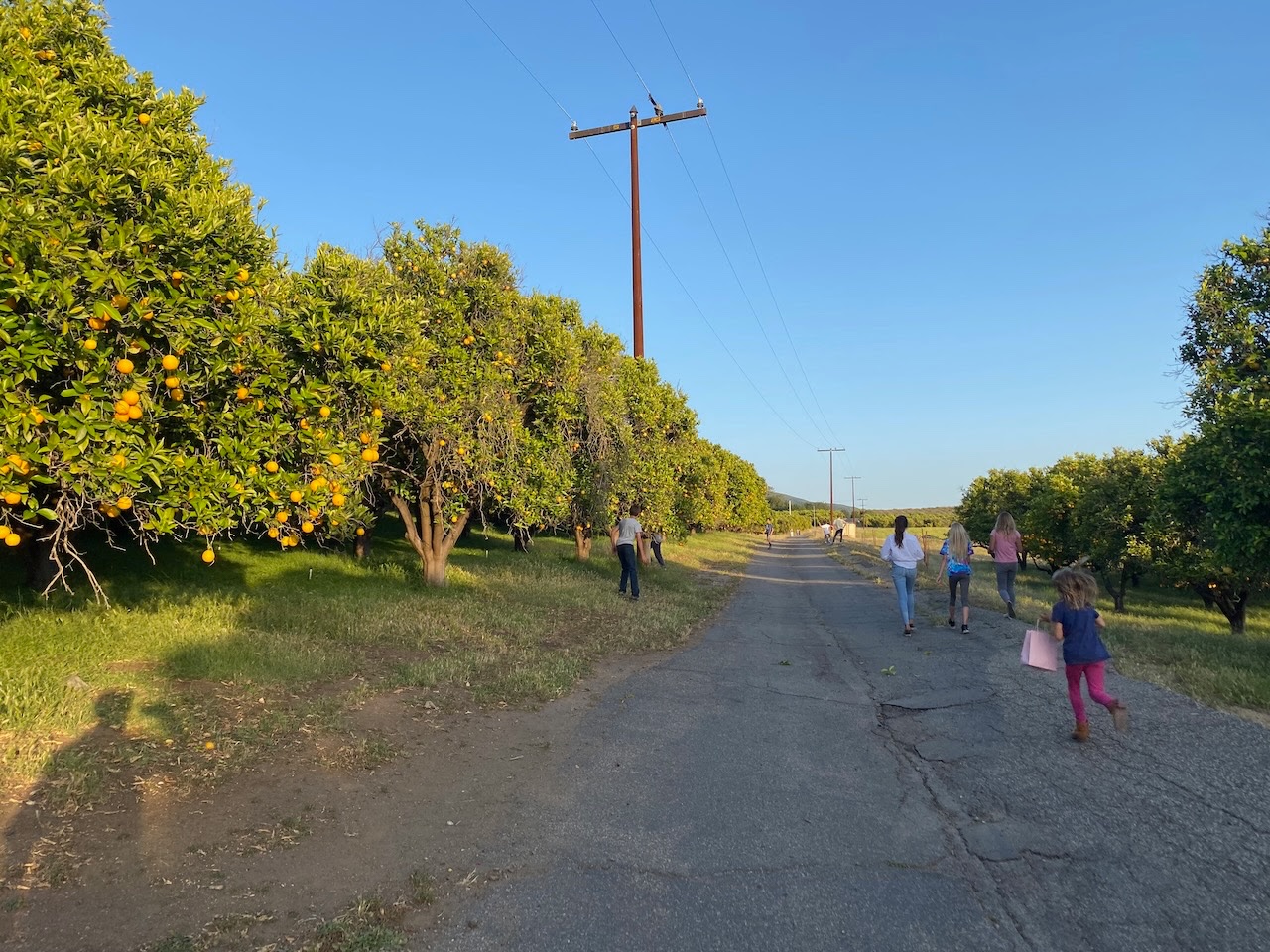 I gave up trying to estimate how many trees... and oranges!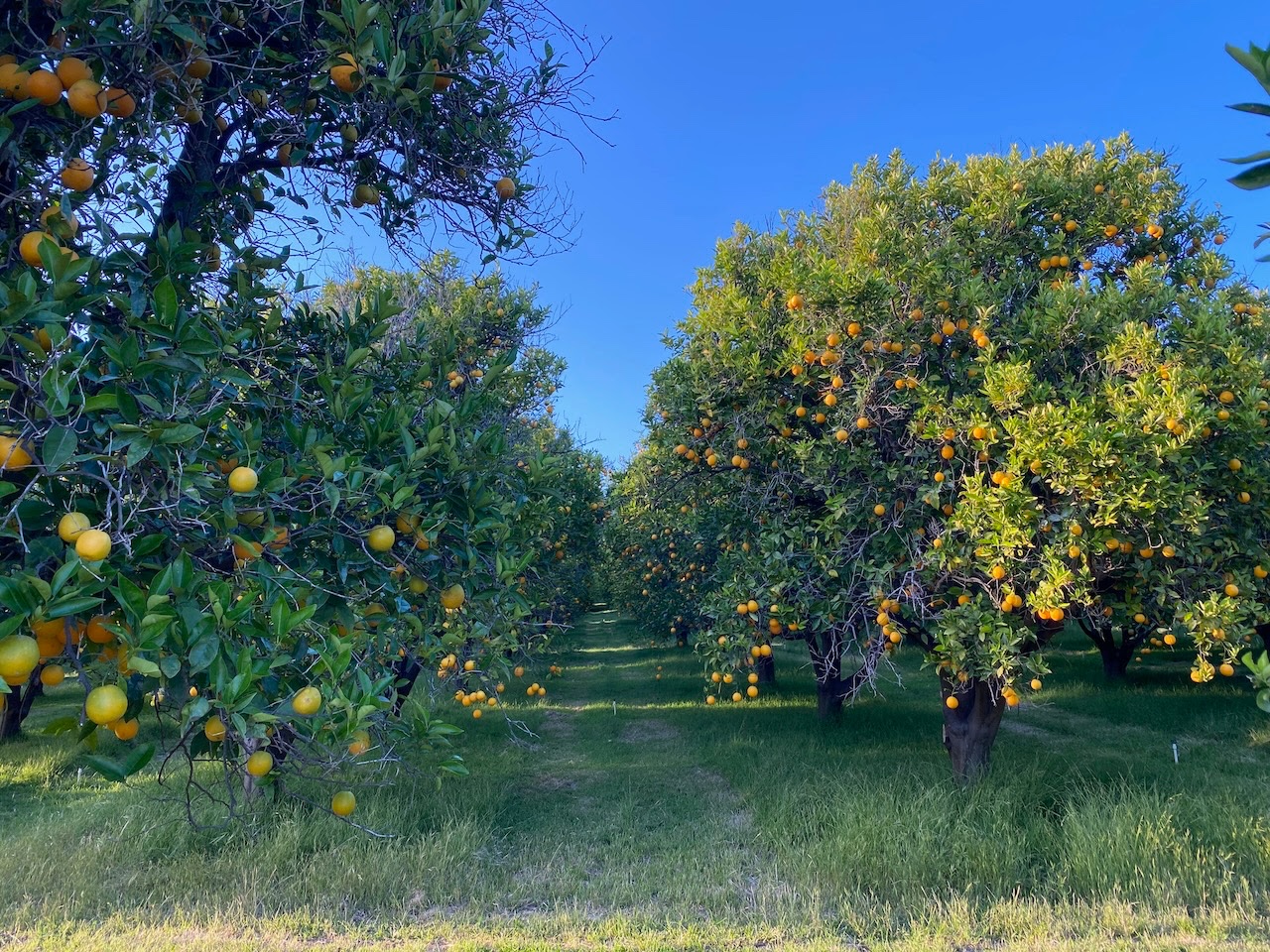 A few items scattered around lent authenticity to the claim of 100+ years ranching on this mountain. Imagine how remote it must have been then!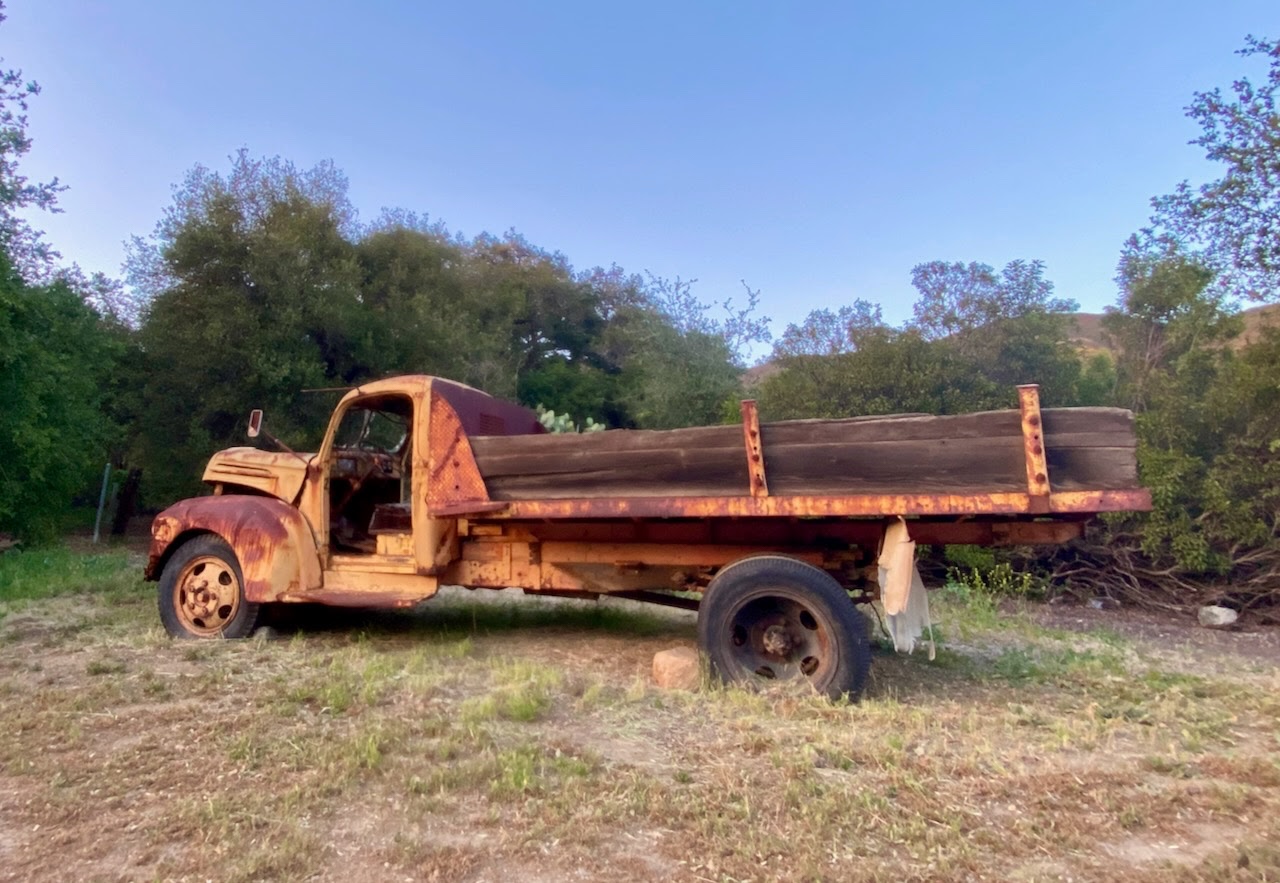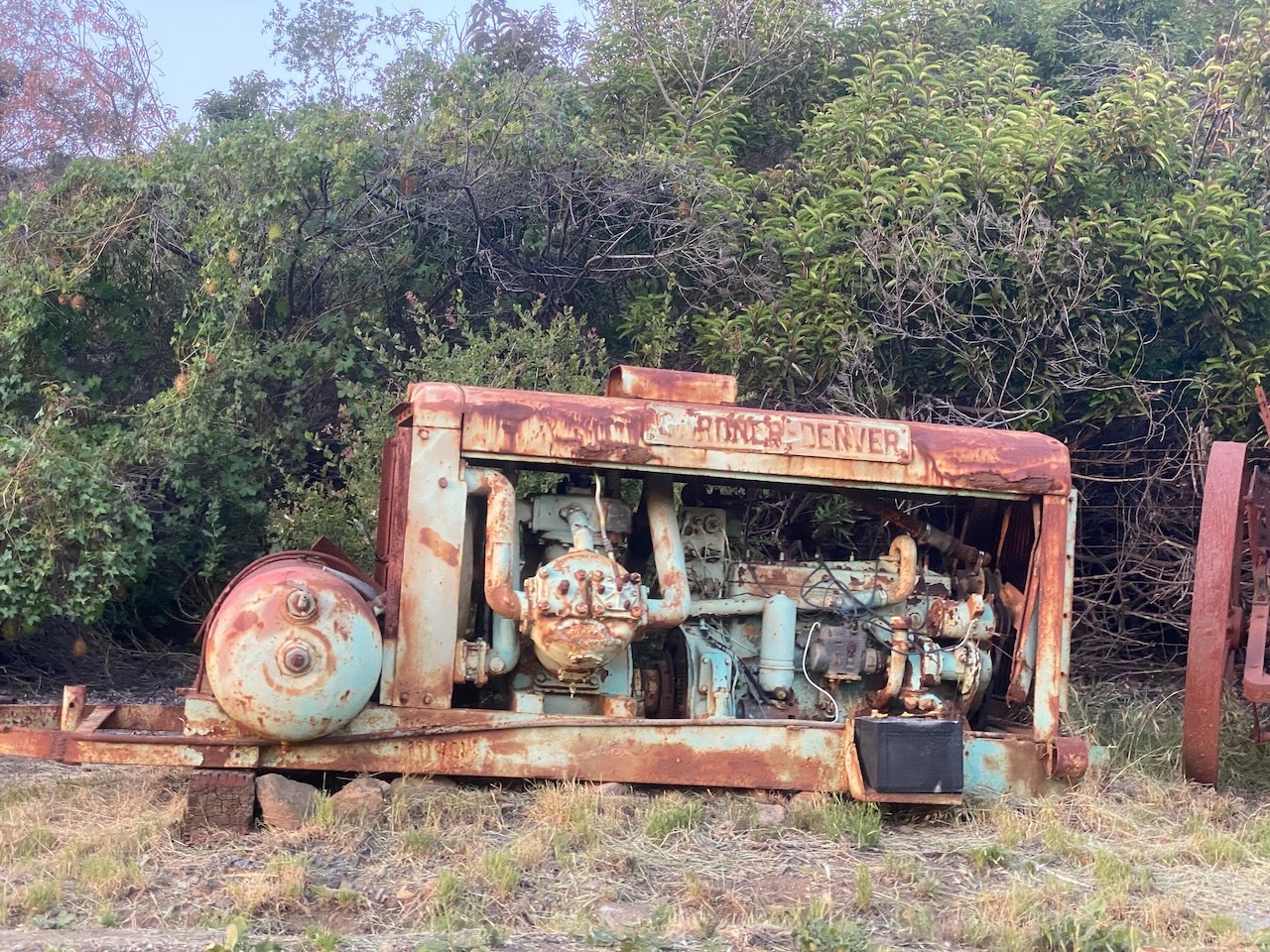 We had it easy getting up there in our modern vehicles, although I heard one electric car owner say "I'm glad it's downhill going home; I didn't expect it to be so far and so high..."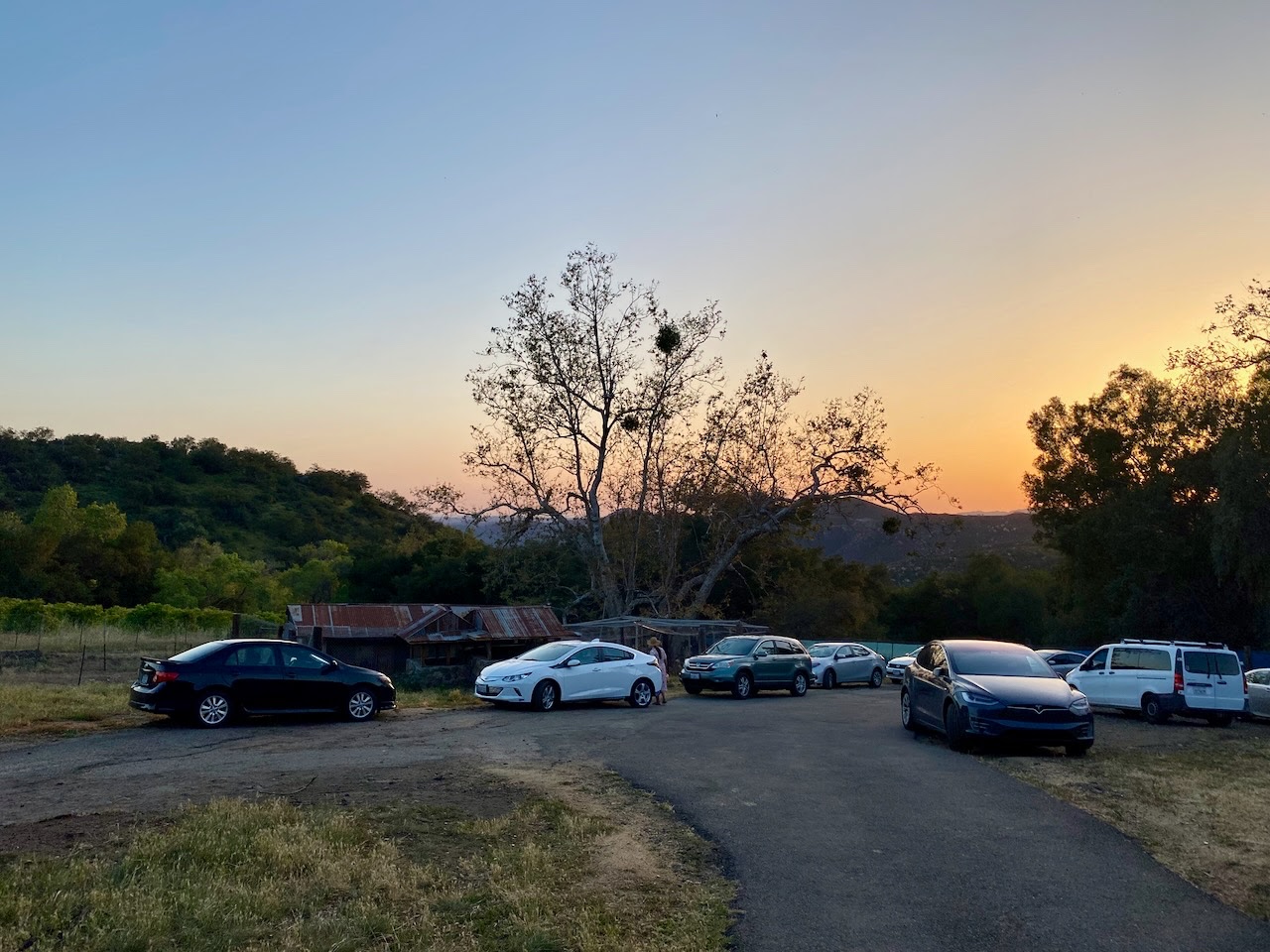 It does seem remote - and that's probably why it hasn't been overrun by development. I was in awe at the amount of work involved in running such a place - and the rancher is a bit older than I am. Each little green spot below is a tree he has to care for... fortunately they have plenty of natural water supplies.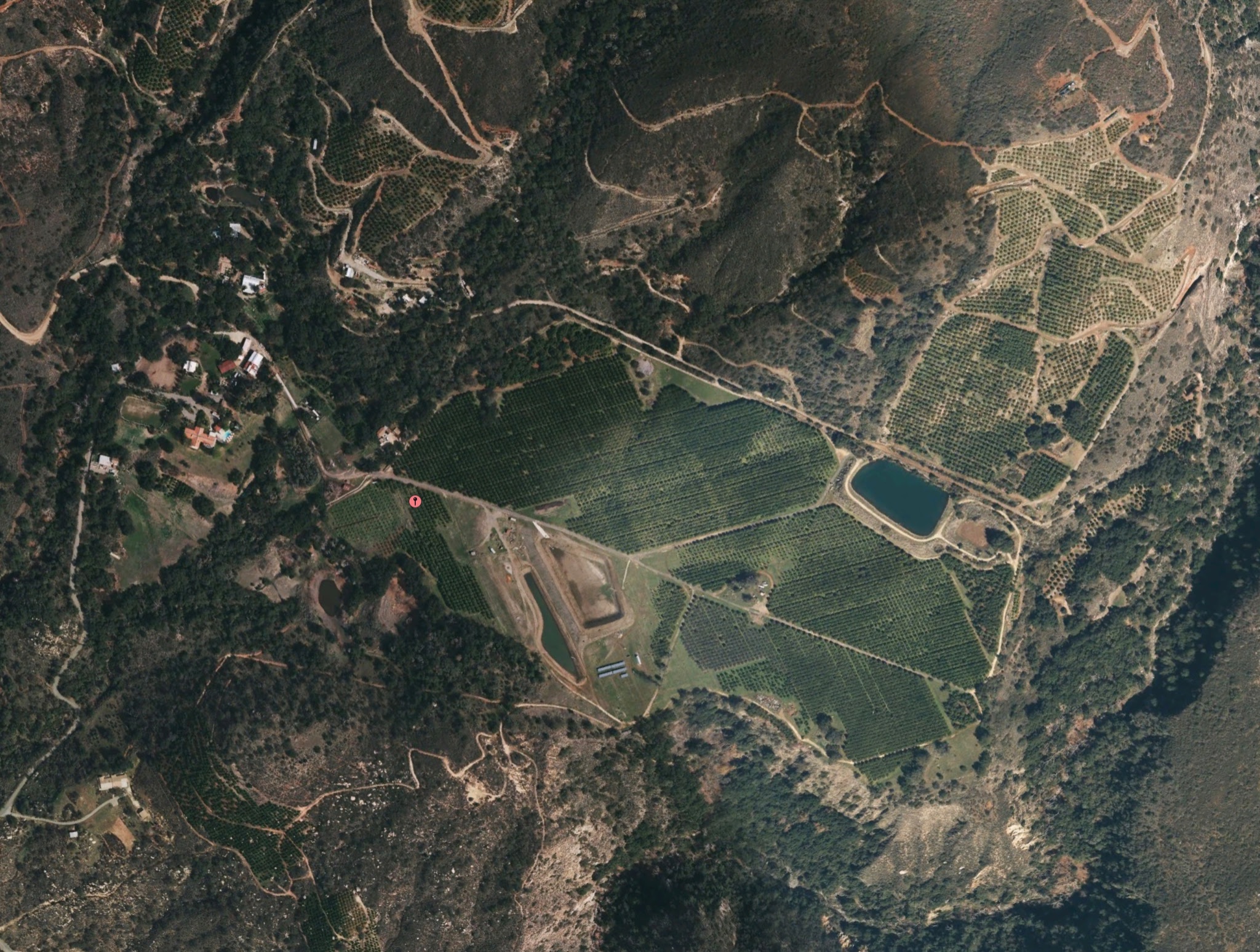 The family kindly provided a container of fruit and carry bags for the guests, and Mrs. C was happy to select a few dozen oranges.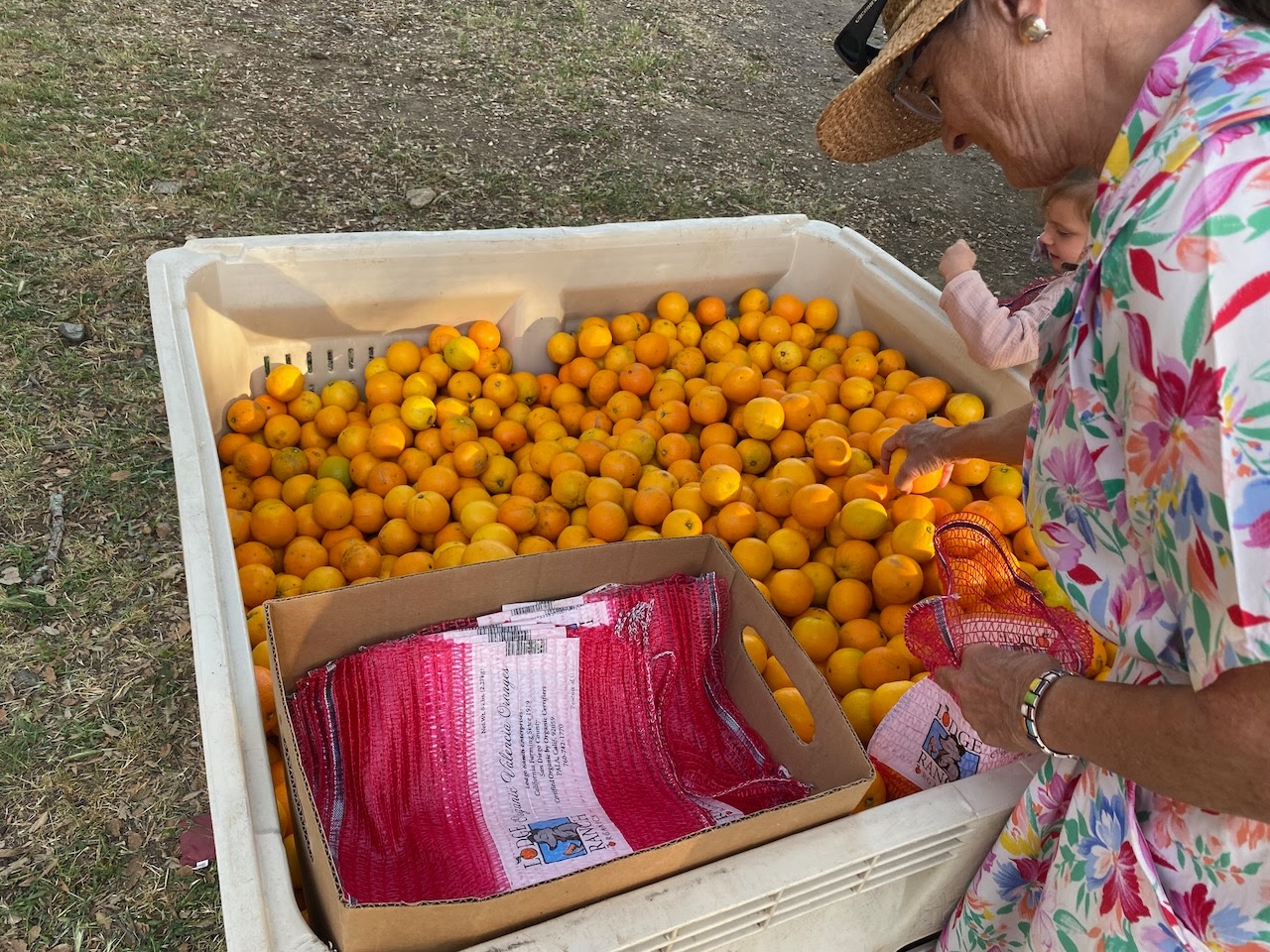 The eating, drinking, talking and singing went on for hours. As they say, A Good Time Was Had By All.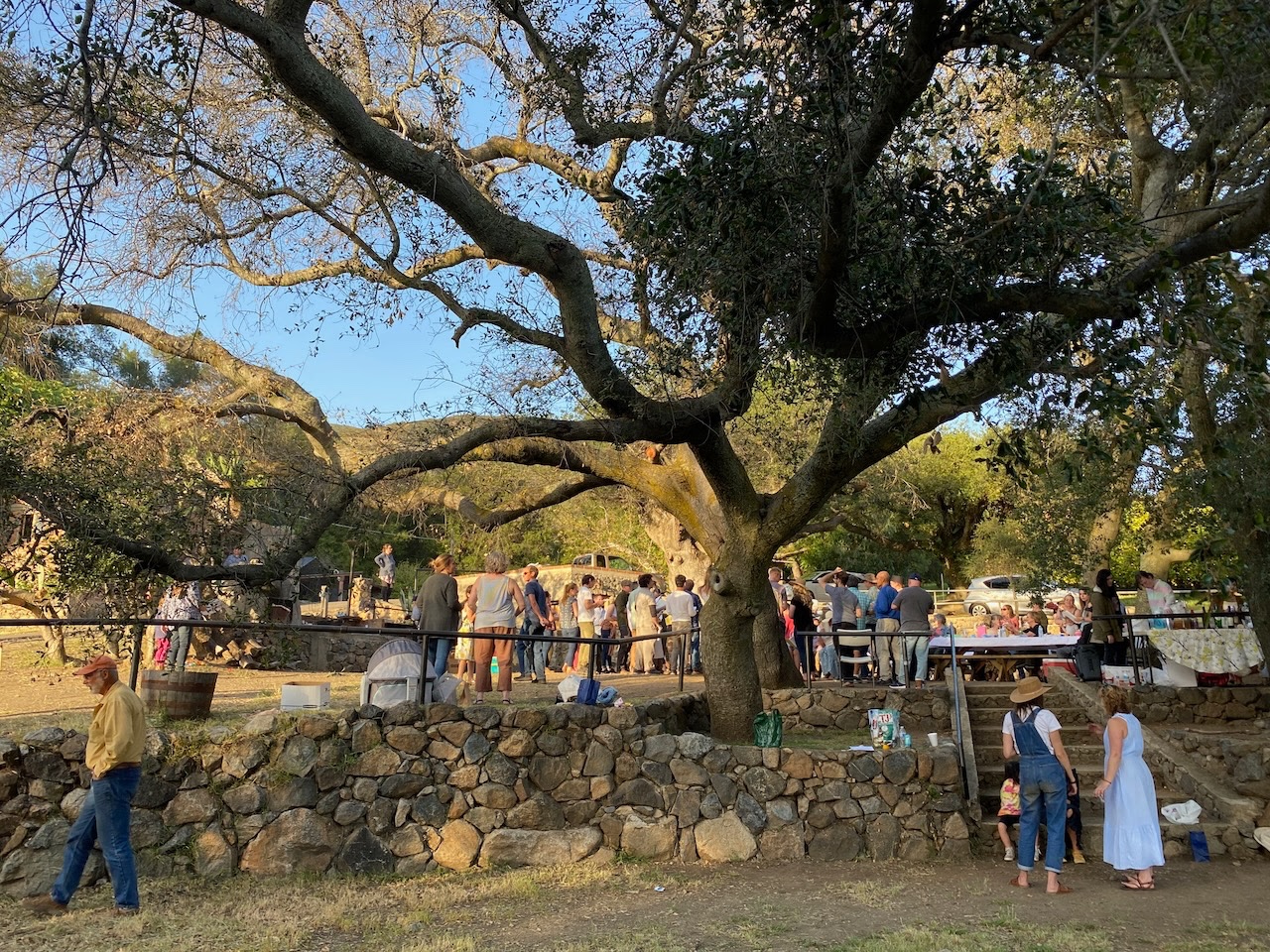 Thanks for joining us. We left as the sun was going down, not relishing the drive in the dark.
As we came around a corner, we drove into the shade of the mountain, and the light was fantastic, revealing the high desert foliage.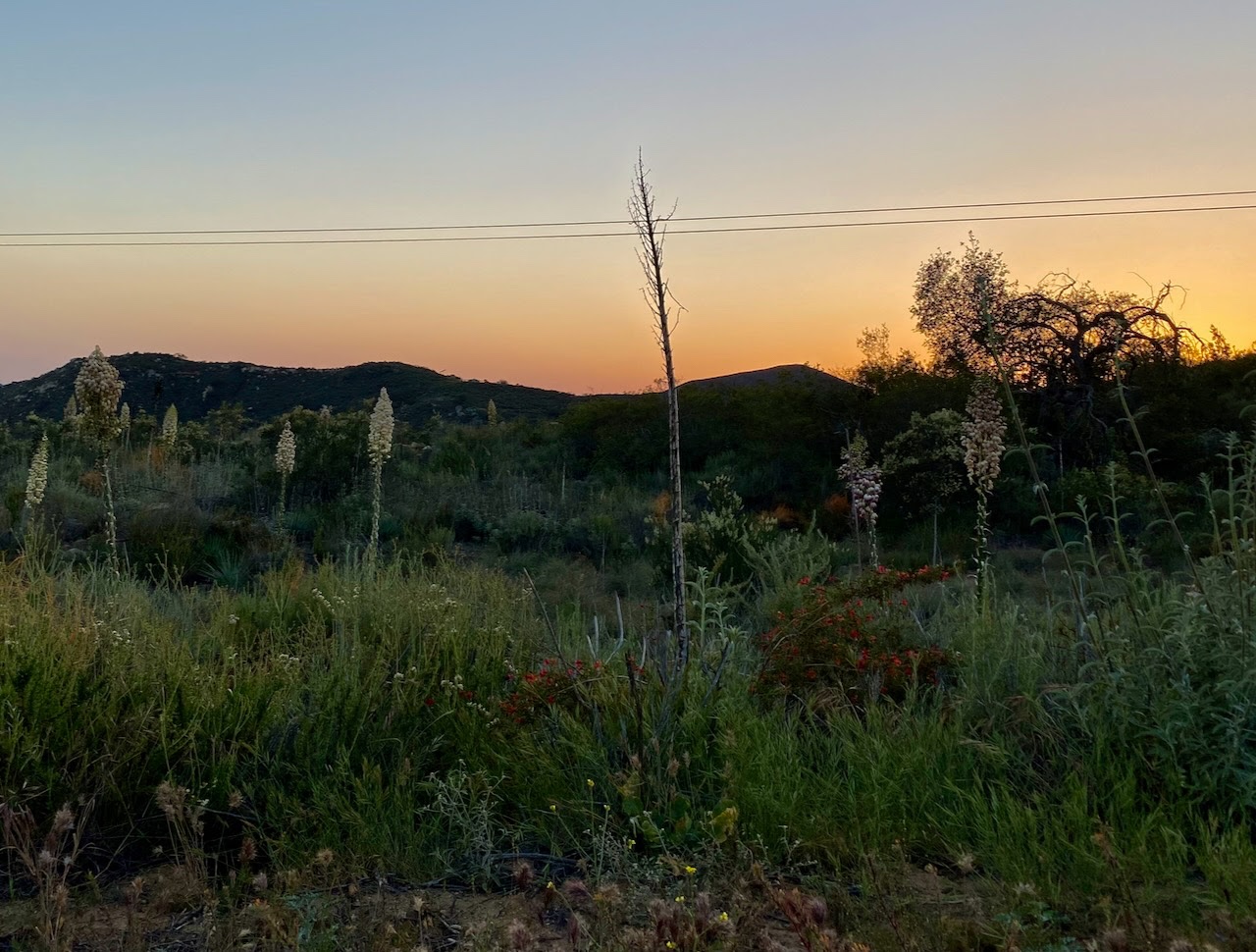 Cazalea