Jaccard
224

A hidden gastronomic treasure: El Olivo (Granada)
Miguel and Celia spent their youth working hard in the kitchens of France and Andorra, before they decided to retire in Granada and open a little restaurant to keep themselves entertained.
They opened "El Olivo" in Castillo de Tajarja, a 300 people village around a fortress on the west valley of Sierra Nevada that used to be a Moorish prison in the early middle ages, 40 minutes away from Granada. It soon was a big success (the restaurant) becoming a gastronomic reference both for locals and also for not so local in the know.
Miguel and Celia's ethos was to bring haute cuisine to the reach of working people.. this was the response we got from their daughter Marta when she brought us the cheque and we asked her to make sure she had added everything.
Castillo de Tajarja has little to see. You could walk the whole town in thirty minutes. However, the countryside is gorgeous and if Evaristo, the current owner of the fortress/house, sees you taking photographs, he will probably also invite you to a tour of the -huge- house.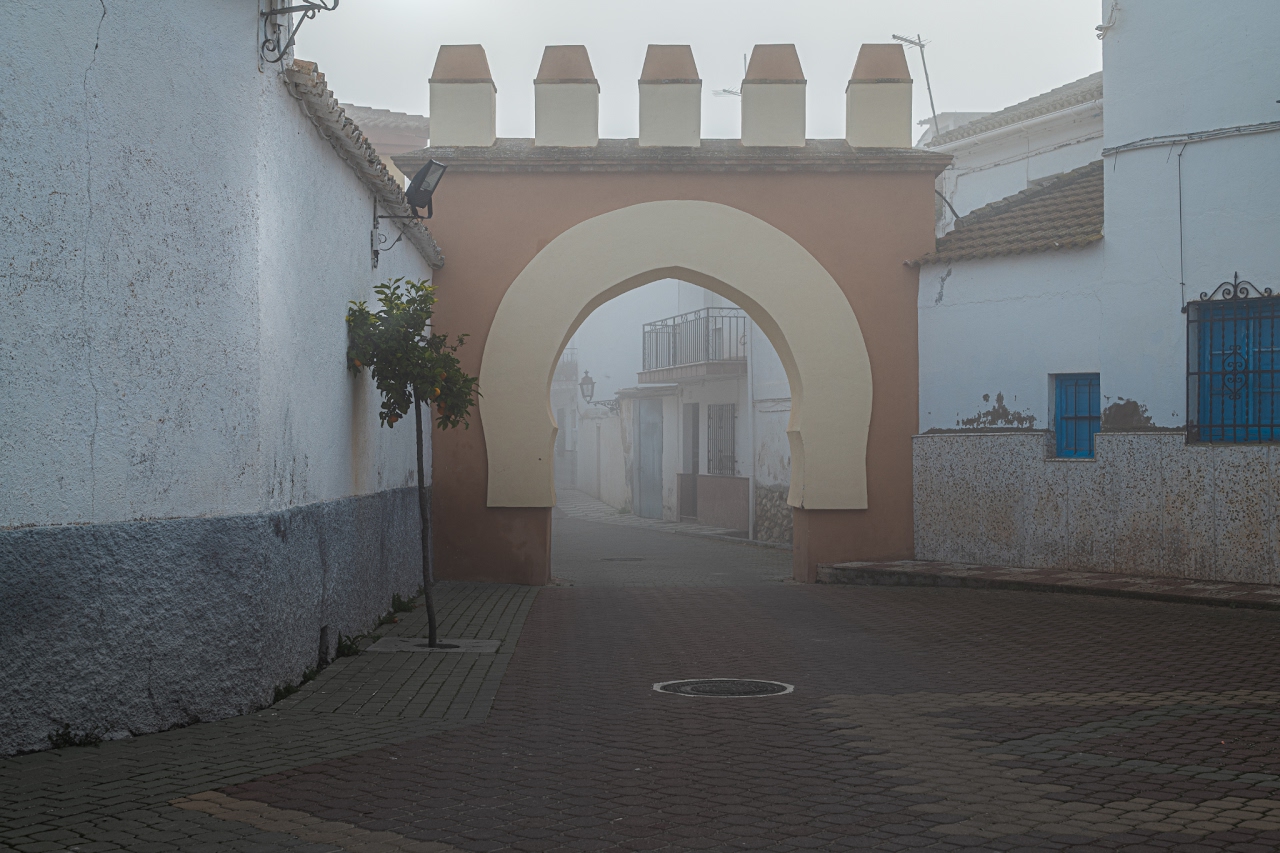 Upon arrival to the local vantage point, it did not look very promising for photography...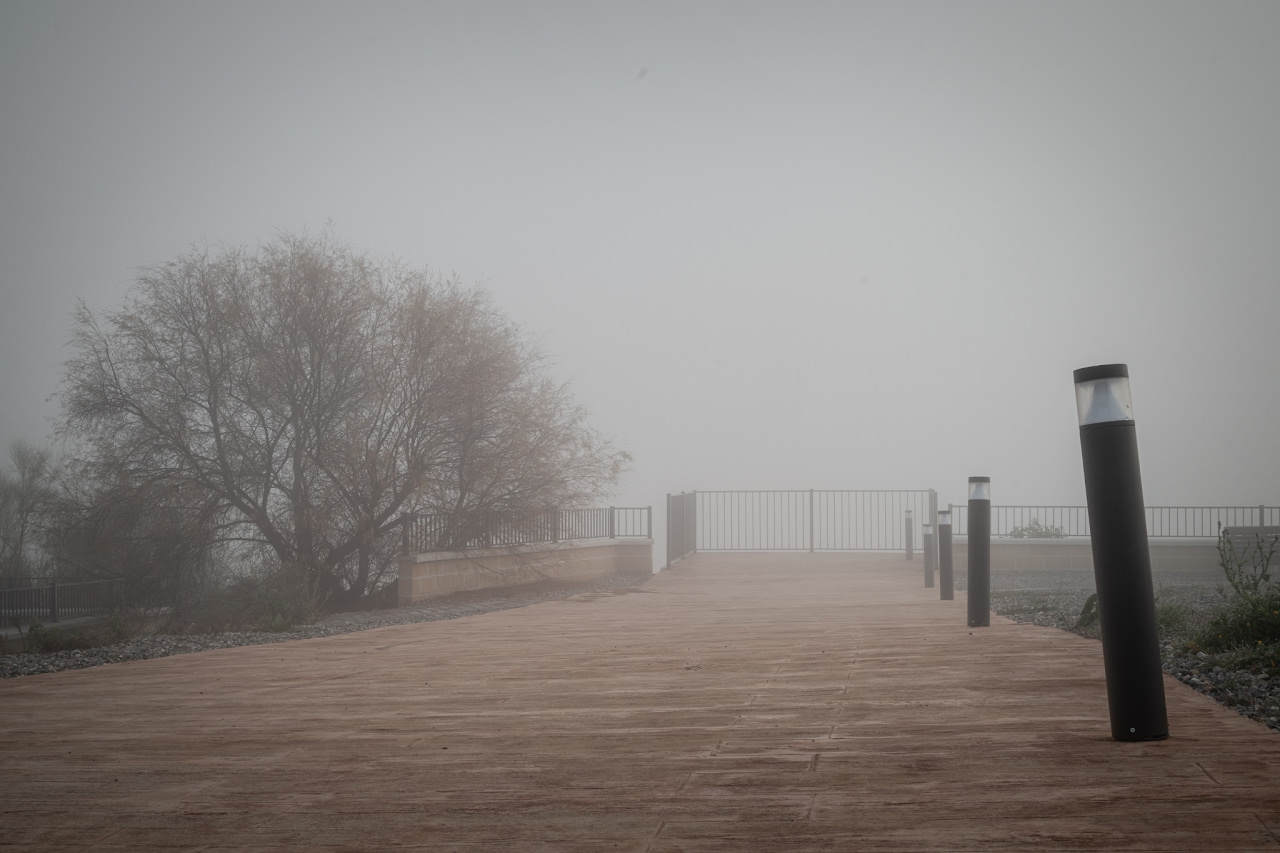 As the sun got warmer, the mist began to clear..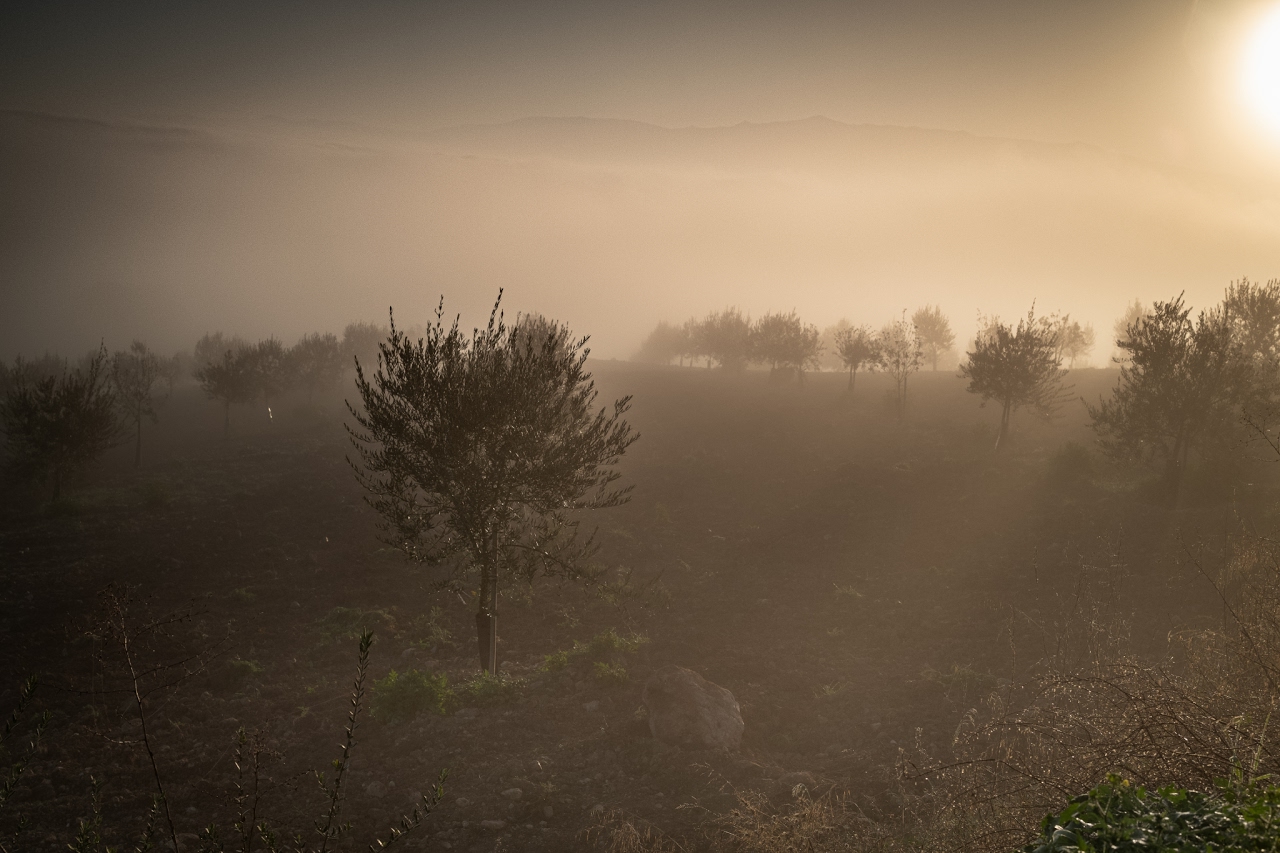 ... until we could get a glimpse of Sierra Nevada across the valley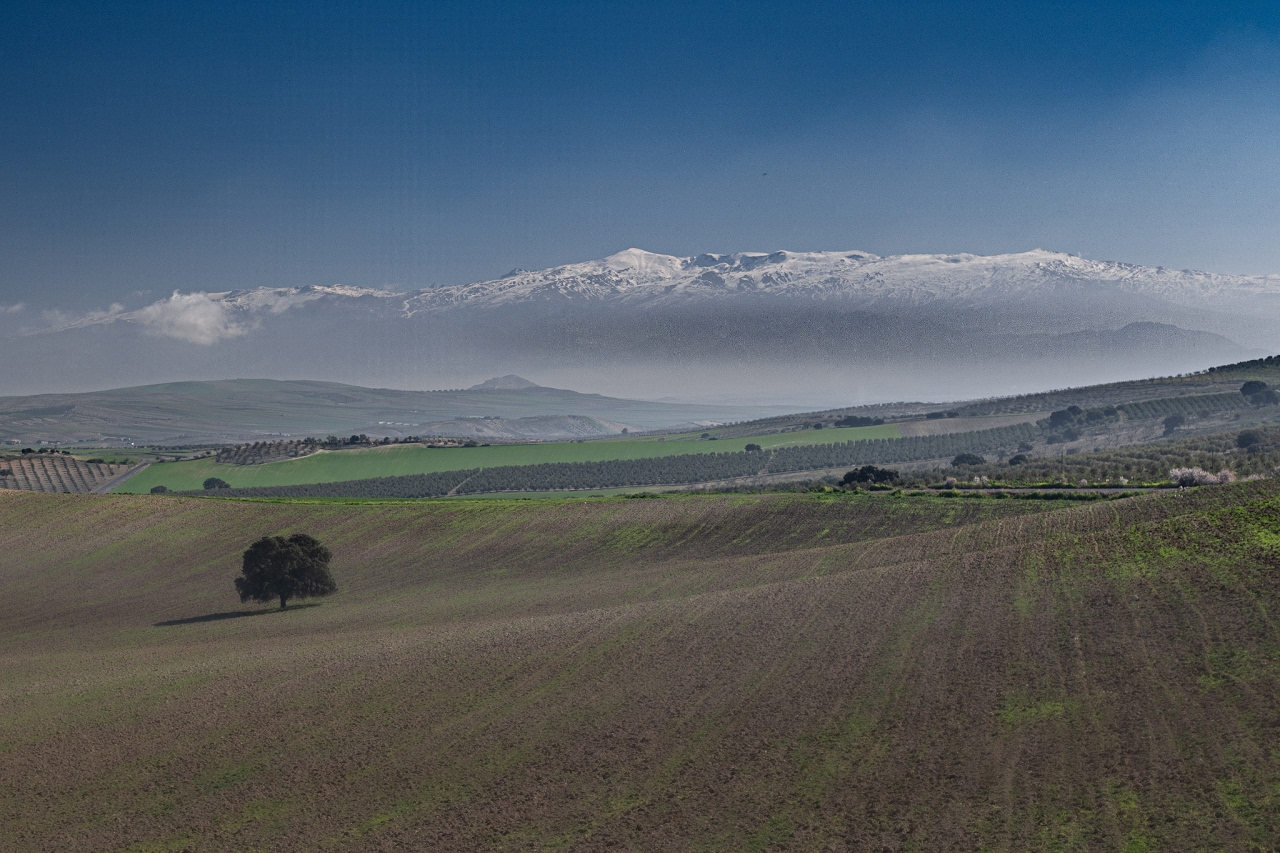 The menu is based on local seasonal produce. The wine list is respectable. The artichokes with truffle sauce and the lighter-than-air pastry with tomato marmalade will forever remain in the memory bank of delicious smells, tastes and textures. For those of us that visit the Costa del Sol, it is a 90 minute drive away. Book well in advance.
HAGWE