chippyfly
563

<!tag blob="forumpost.visitstar">
I have a 1970's Trinity gilt dial must de Cartier quartz and . . .
. . . the high capacity (1.60mm thick ) battery last between 4 and 5 years. It remains very accurate after all this time. No seconds hand preserves the power. Who needs a seconds hand on a quartz watch? The 9J movement is by Frederic Piguet cal 820 (Cartier cal 81). I think Cartier treats its general quartz and mechanical movements with equal emphasis or certainly did so, including the similar prices. I think the big query was and remains how long will a quartz movement last against a mechanical movement that can last 100 years + +? The answer may well be the manufacture of the batteries in 100 years time.
Picture below. Gent's watch very small by today's fashion.
Clive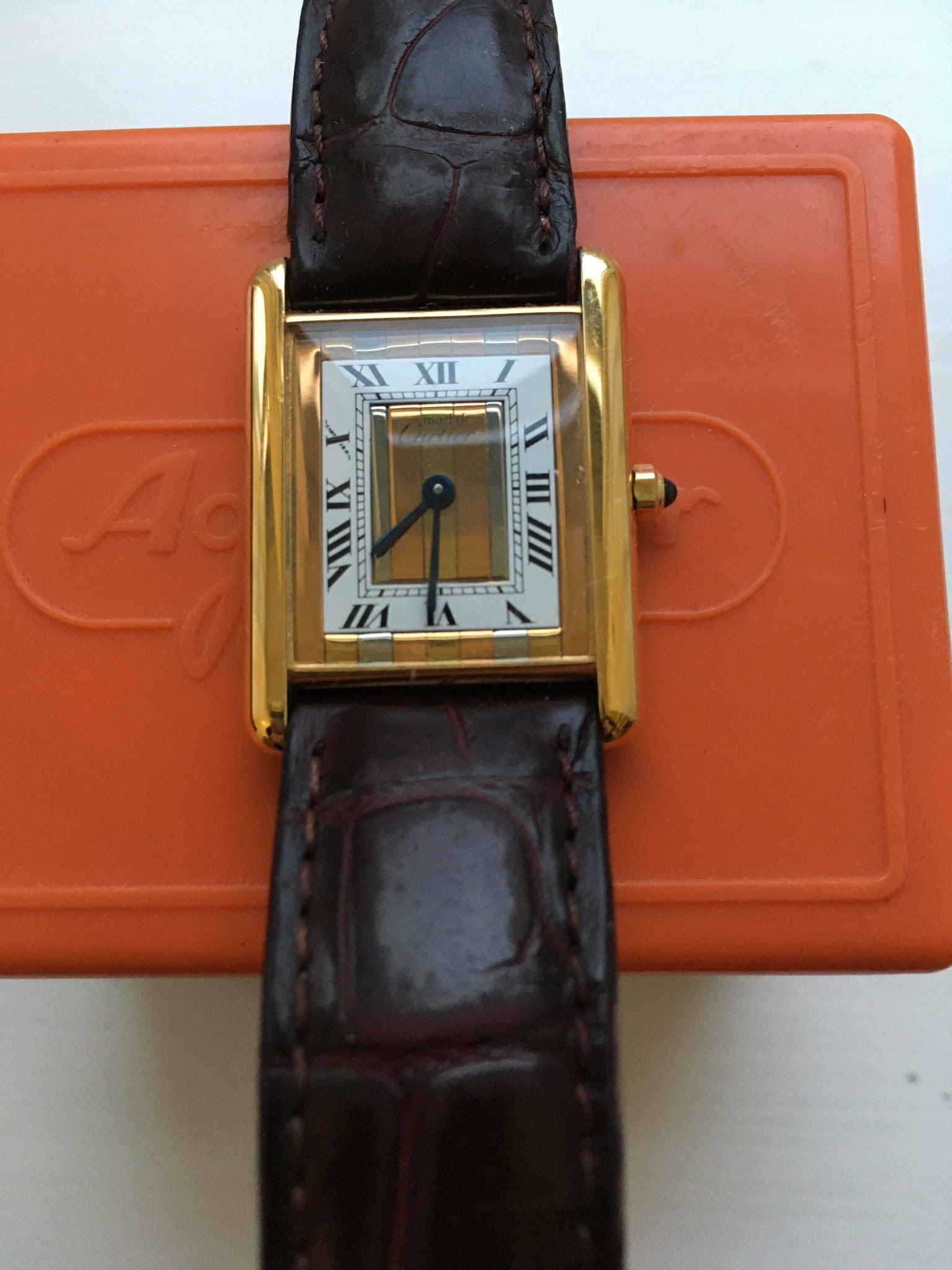 <!tag blob="addthis.follow.small"> Comments:
view entire thread
Cartier Tank Quartz
I have always been a manual or automatic only watch guy, but am considering a quartz Cartier, undecided on which one just yet. I know very little about quartz, I am assuming Cartier uses a good quartz movement and I won't be disappointed. Thoughts???
Here is my 2 cents on the matter.
Will start by mentioning that like many of the community members, Quartz was a taboo, almost. Why? Because a Gshock was acceptable So quartz is (was) for me a taboo on "expensive" watches. Why is that? it was not a "real" watch. . Then my knowledge expand...
With quartz I have GS, Breitling and Casio. One of each.
I can't rule out that I would purchase another quartz watch, but if it was one from a "better" brand I'd want to understand what was going on with the movement. My advice is to read a GS quartz review and get an understanding of the things Grand Seiko doe...
Cartier quartz movement …
In 2018, Cartier introduced a high-efficiency quartz movement with an estimated life of approximately 8 years. To achieve this the movement was revised to reduce its energy consumption and was combined this with a new high-performance battery, it has a mo...
Don't worry about the quartz movements in Cartier watches
I have a Panthere watch from the eighties with a quartz movement and the watch still runs perfectly. This watch has an older movement where the battery lasts about two years. The current models have batteries that only need to be changed every 8 years as ...
Interesting announcement
I know something about quartz. The stone have an ideal frequency for watches when a power send through the quartz. Result is very accurate. The downside is, it is electronic. It needs power from a battery. It can be made very simple, so there is not much ...