Well, I guess you all know this strange feeling that falls on us some day....

The feeling that all is perfect, surprisingly perfect, when virtuality meets reality.

The last week end was one of these moments.

While I was in Austria, to attend to a soccer game, at 1500 kilometers from home, in a small city, we took a bus to go to the stadium...

We were 4, and picked some other guys to go to see the game...

There were around 20 seats in this bus...

5 other guys came in the bus, and one of them take a seat just close to me.

Well, you know me, I had a glance to his wrist....

And I saw this: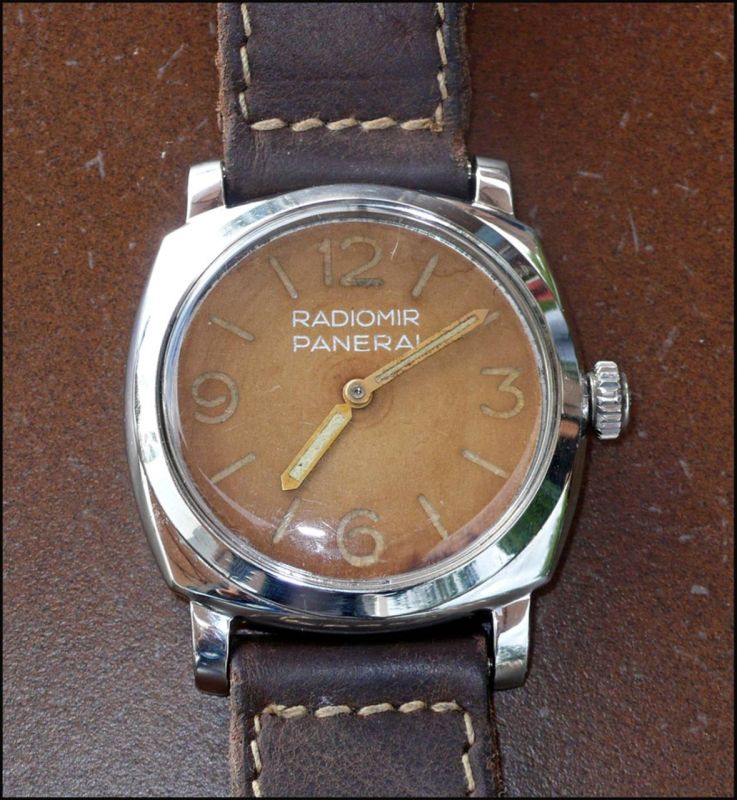 So I moved my eyes to the guy's face, a bit tortured...Who can wear such a rare Panerai Vintage, a Small Egytiano???

And while looking at him, a bit surprised, ( this is my Vintage Panerai Dream Watch ), I was saying to myself: " I know him, I know him, but Where did I meet him before "???

This guy, This Monsieur is, ( on the left ):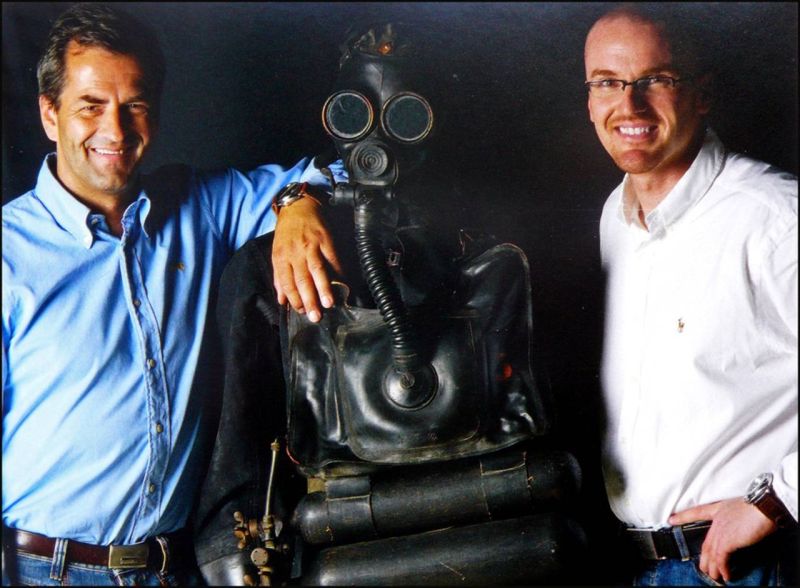 Ralf EHLERS!!!

Ralf wrote with Volker Wiegmann a very interesting Book " Vintage Panerai ", and both made a great work with this opus...

But, can you imagine my surprise, while seeing that Ralph was in the same bus than me, to attend to the same event, and just sat close to me, with such a treasure on his wrist???

You can imagine that we spoke a lot, about Panerai, the modern production, the pre V, and these Vintages... It was a²wonderful talk!

Now, let's speak about this watch: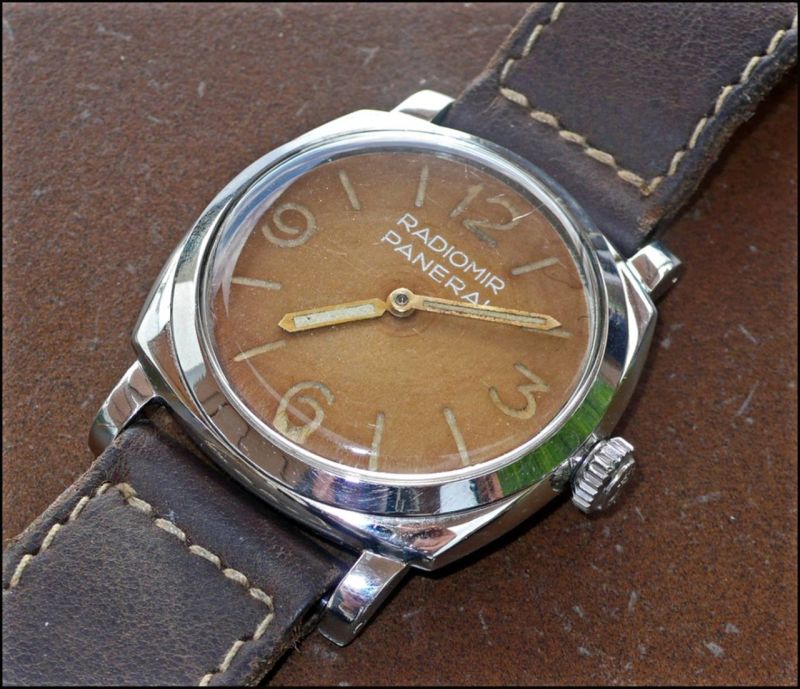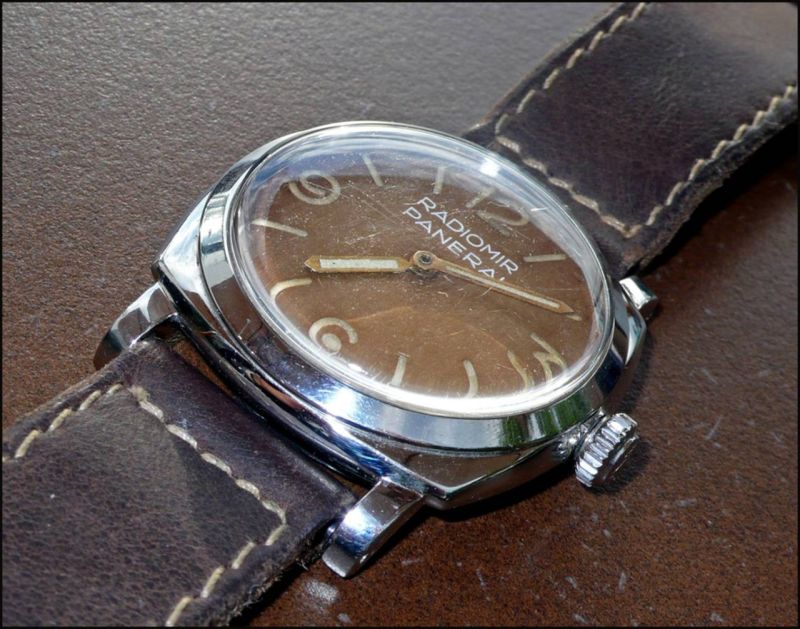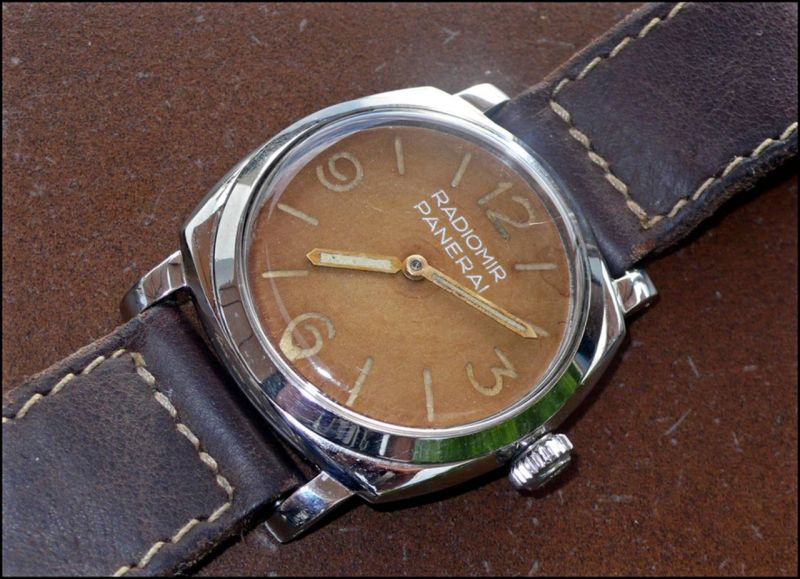 This is not a Radiomir, this is not a Luminor, this is simply a special 47mm case, whose proportions are just perfect, in terms of thickness, and diameter.

The Small Egytiano has a very special dial, which wasn't painted, and "attacked by the radium, hence this very sexy color.

You can see it under every angles, this watch has a pure balance, a magnificent purity and esthetic...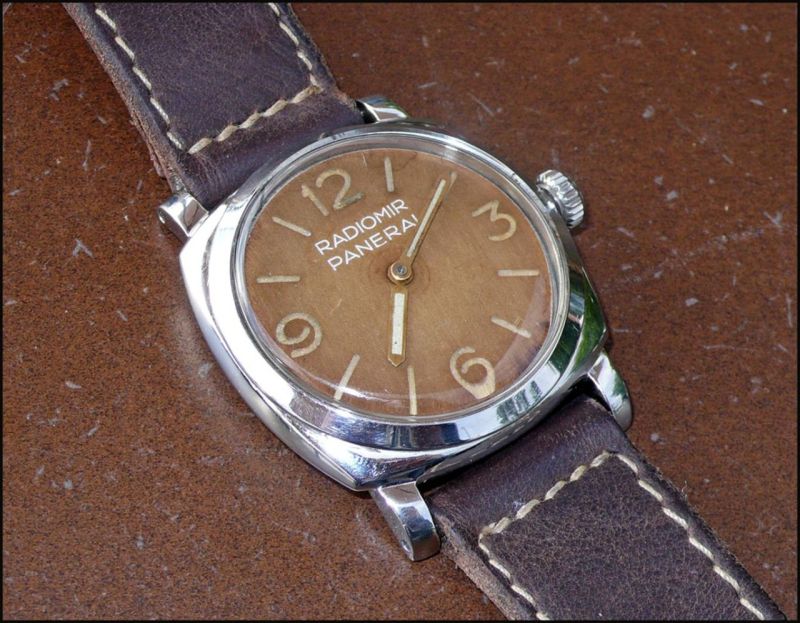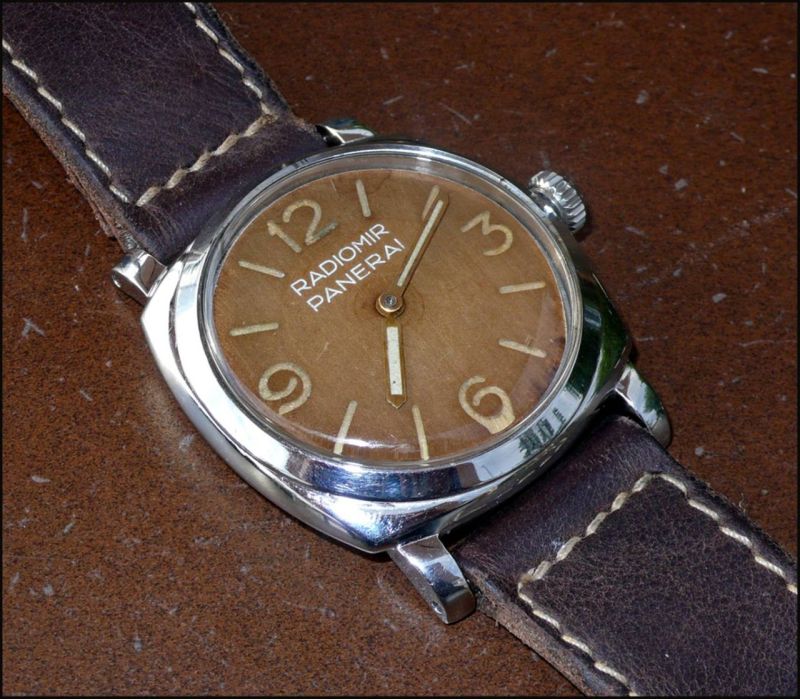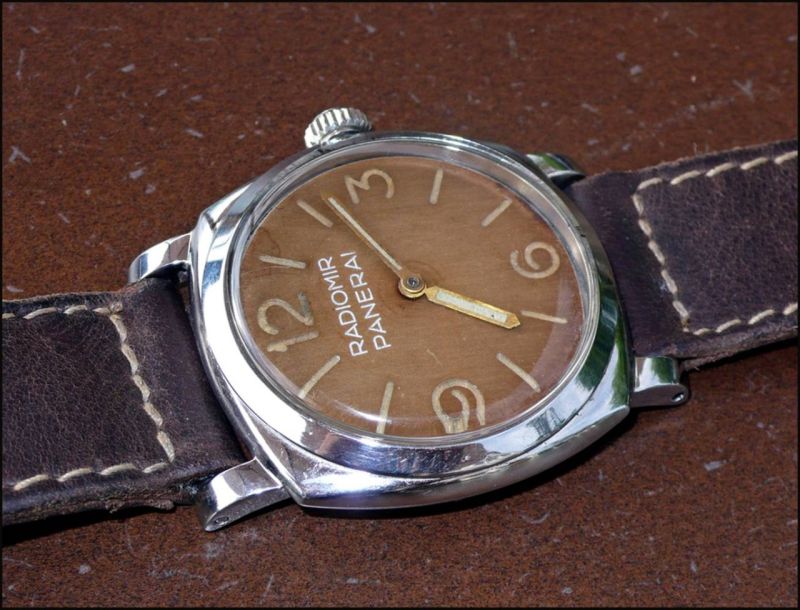 As you can see on the pics, the whole watch is in an amazing condition, and Ralph wears it very often!

Even the plexy is in very good condition for a watch that is more than 50 years old...All is original!

And this plexy achieves to give to the Small Egytiano a very sexy and warm, not to say HOT look, with this gorgeous distortion.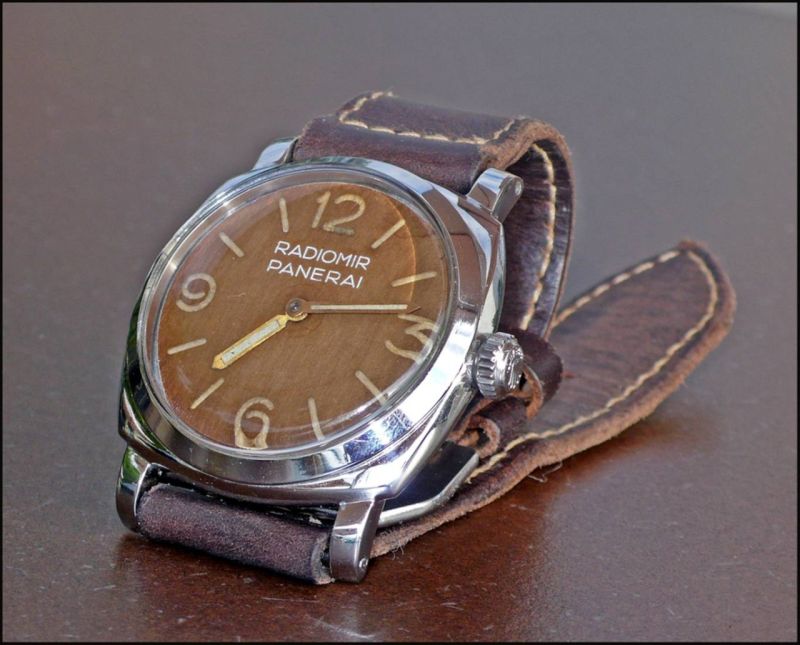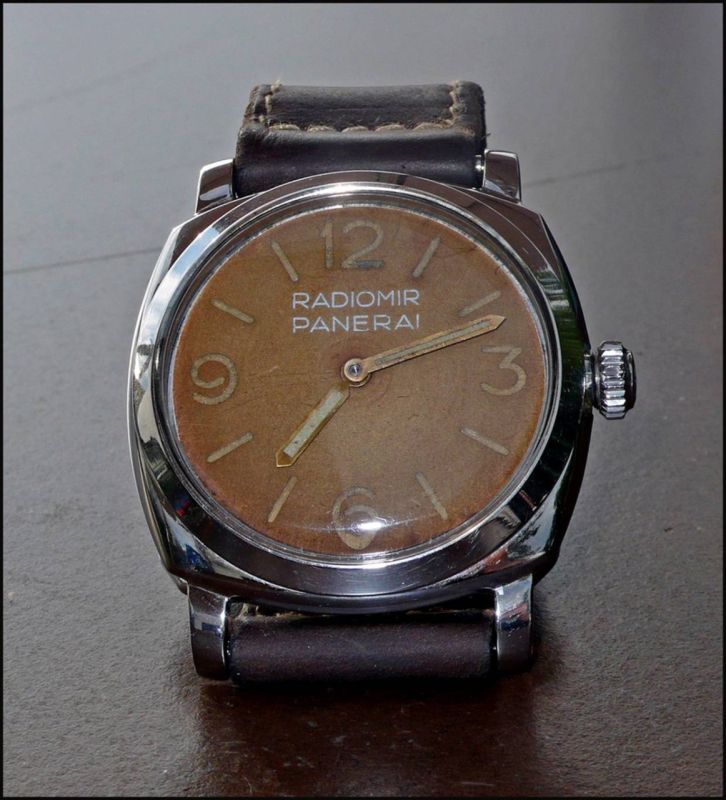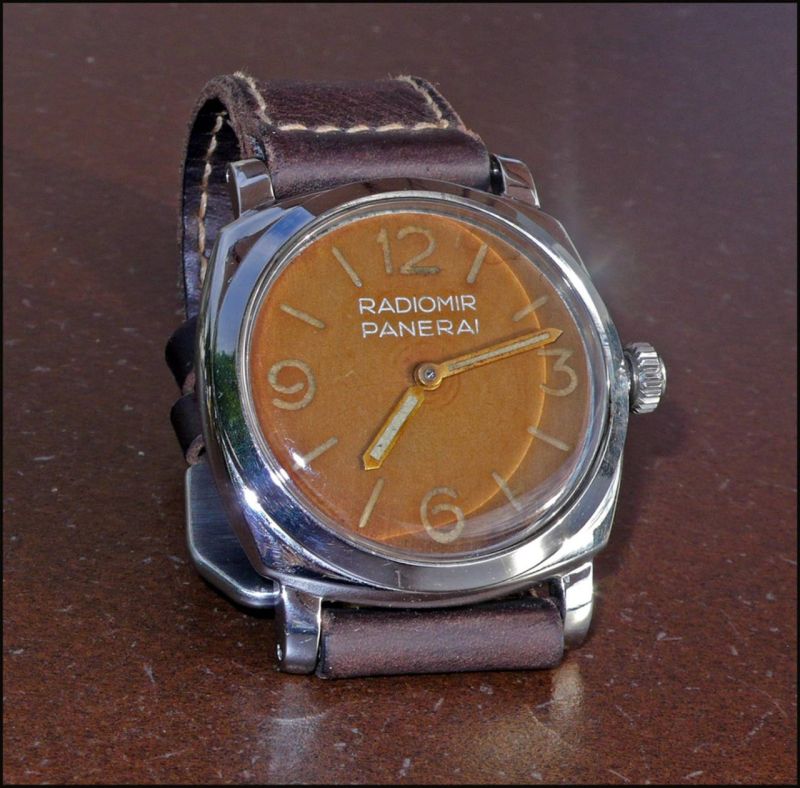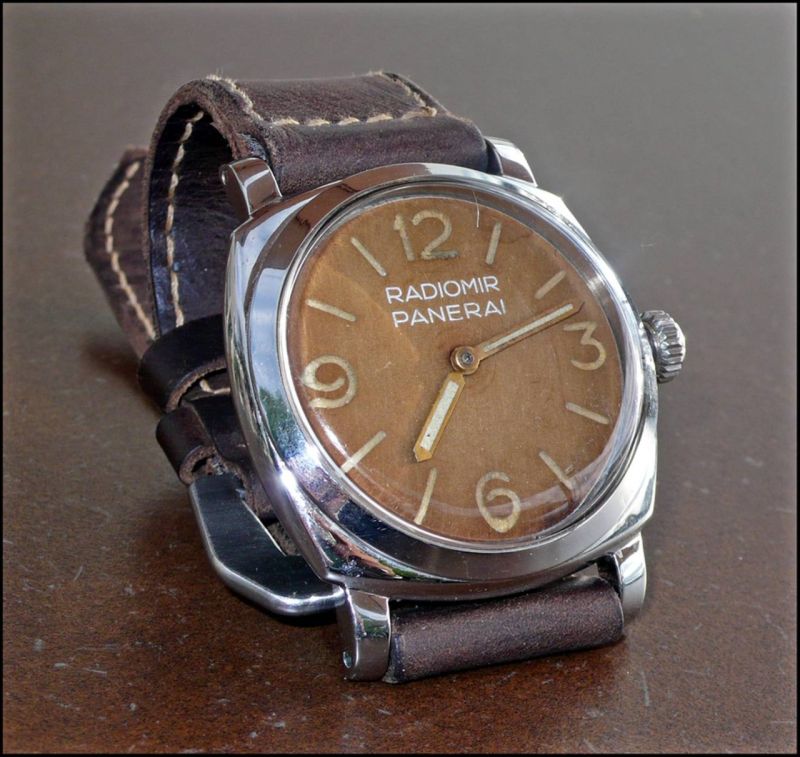 As previously said on some Vintage posts, the relations between Panerai and Rolex are very very close...

The Crown of this 6154 bears the Rolex signature, as the case back, and the ..movement ( Rolex Cortebert )...

I was so crazy that I began to take some pics in the Bus...LOL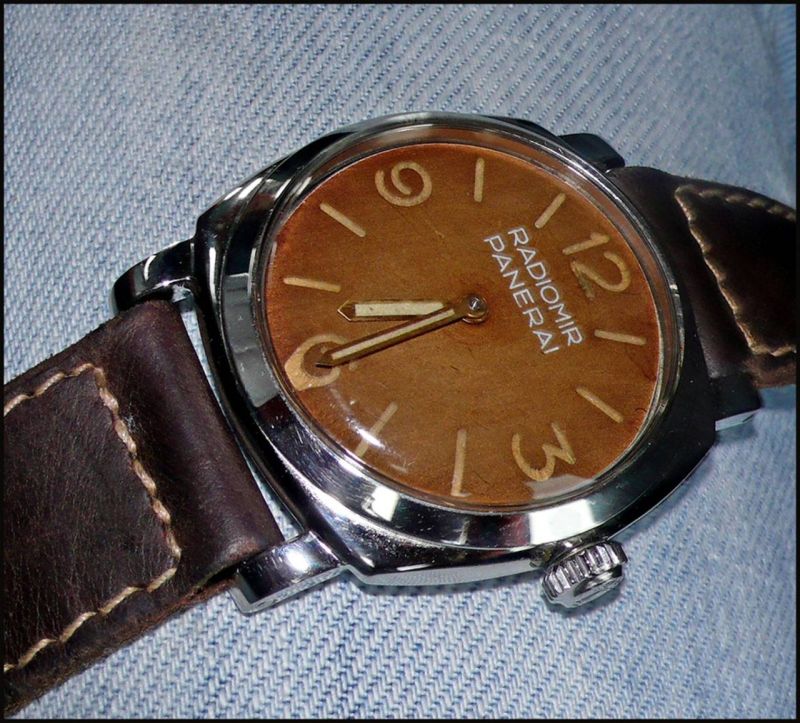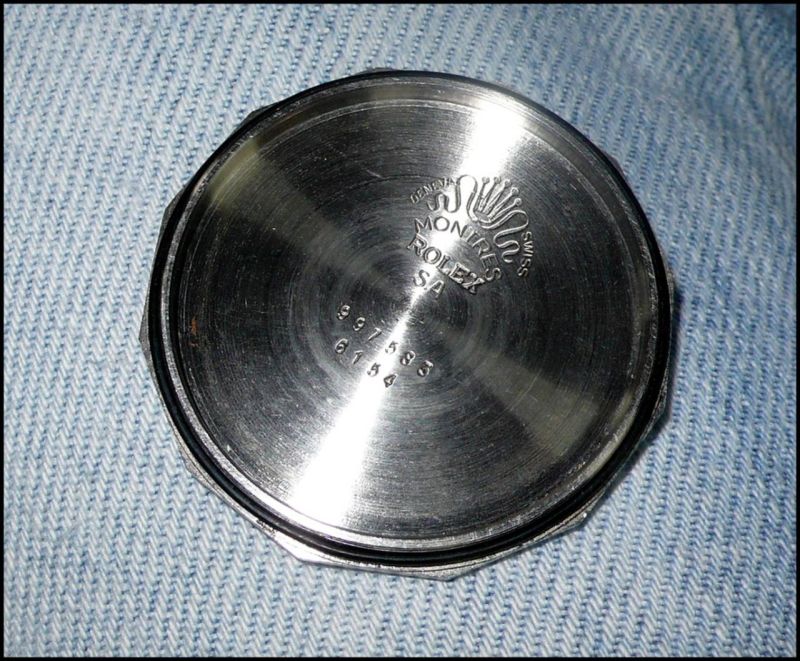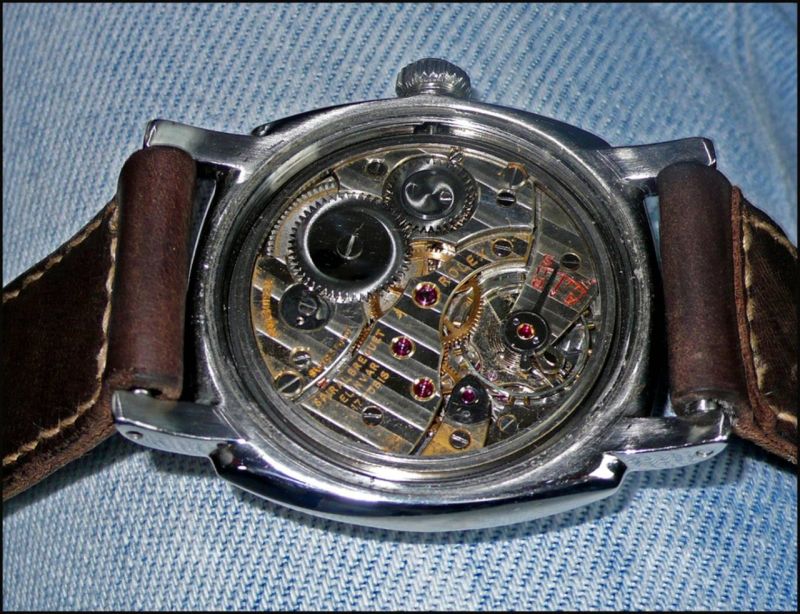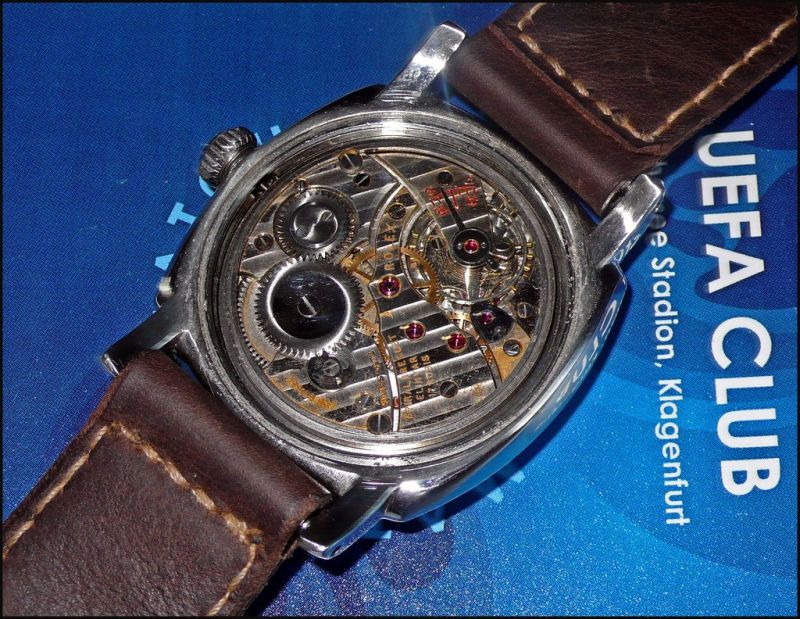 To wear it is an unforgettable experience...The watch perfectly sits on the wrist, even if the strap is too long for me, but hey, This is not ( already ) my watch...LOL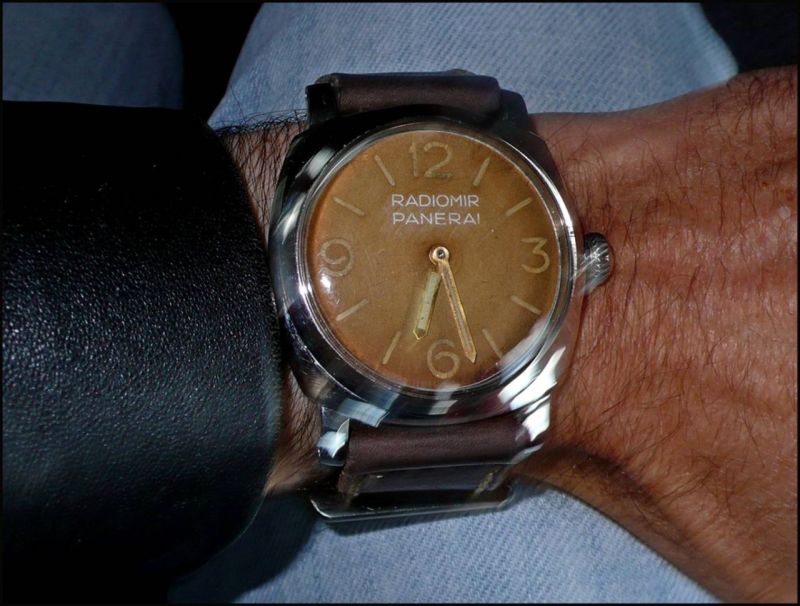 You understood it, this is not the fact that only something around 30 Small Egytianos were made, this is because this watch is terrific, fascinating, gorgeous, that I love it...

Much more than a Cali, or another Rad, or all the Luminors...This Watch is unique, and represents in the nicest possible way what Panerai was able to do, at this moment.

You don't believe me?

I kept the best pic for the end...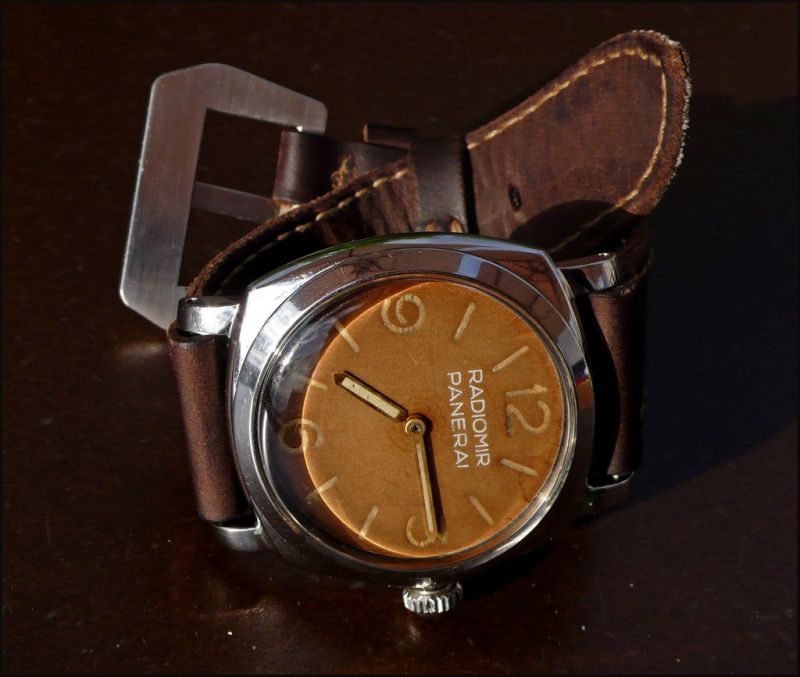 Thanks, Ralph, to have let me play with your watch, meeting you was a great pleasure, Mate!

Hope you enjoy!

Best.
Nicolas
===
For Nicolas' original post in Panerai forum: CLICK HERE