New IWC Forum: Please welcome India Whiskey Charlie as your moderator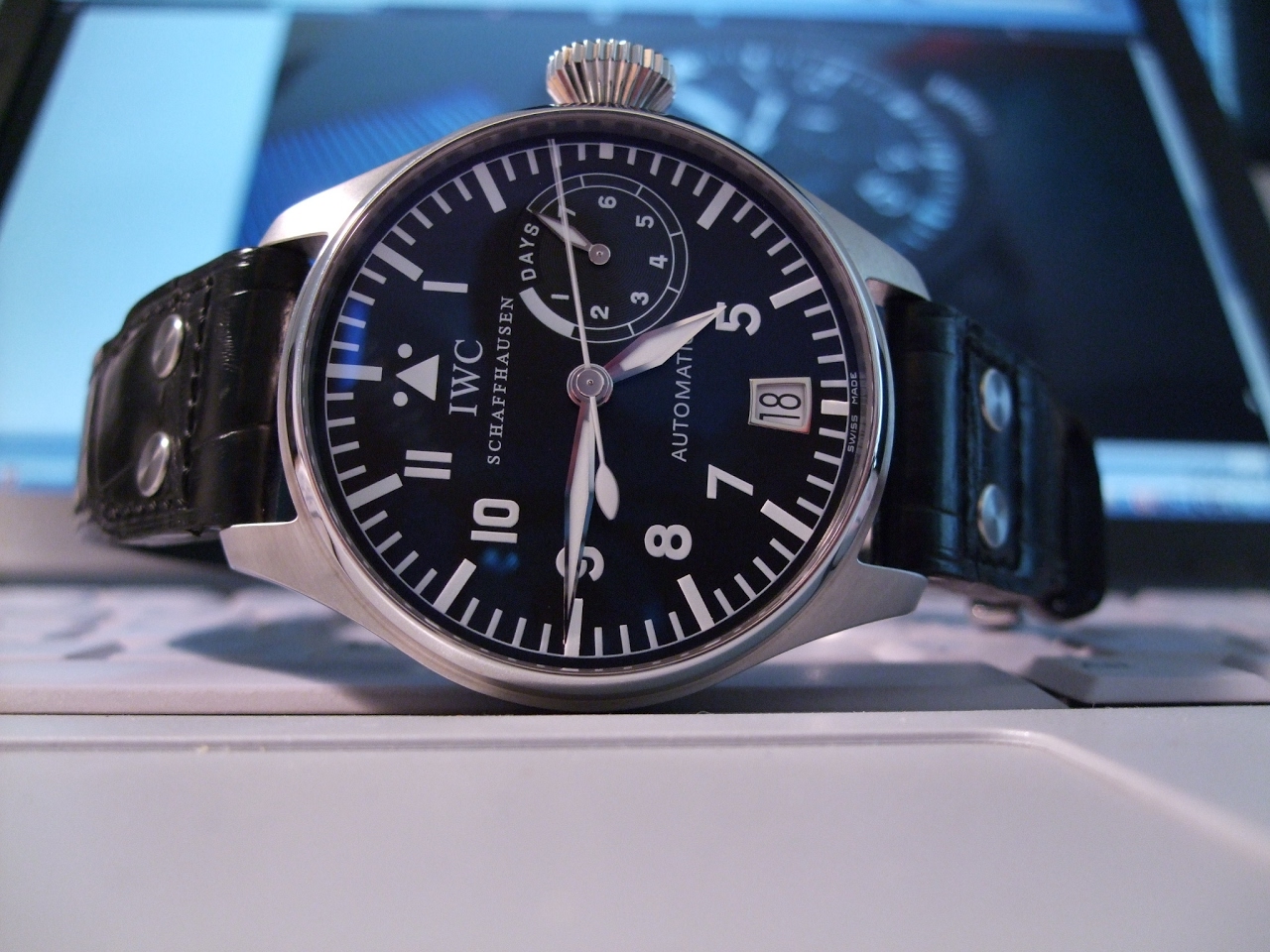 . . . to our new forum. Charlie's been a community member for many years, and a familiar voice on all matters IWC. Not exclusively, though - he spreads his wings far and wide, with examples from several manufacturers in his collection. So while he'll be moderating this particular forum, don't be surprised to see Charlie everywhere.
An old dream: Panerai Radiomir 6152-1.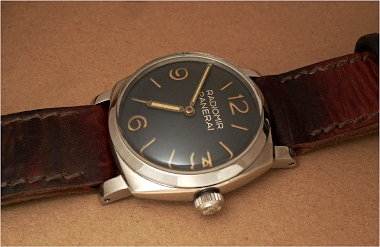 Some pictures of a watch I could see in Paris some 10 years ago. Another missed train, alas. The kind of stuff dreams are made of. Best, Nicolas
9h
aperna
Radiomir Love ❤️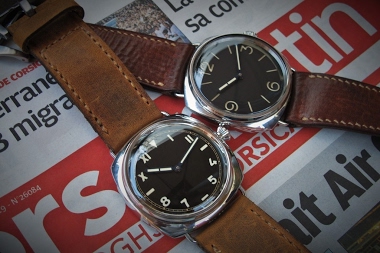 I like the Radiomir design too ...
13d
Ahoi
Radiomir Love ❤️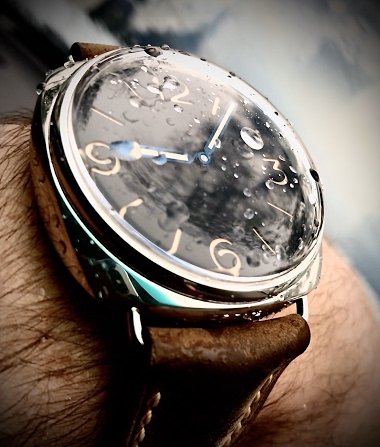 Walking in the rain earlier.
13d
Ahoi
Radiomir Love ❤️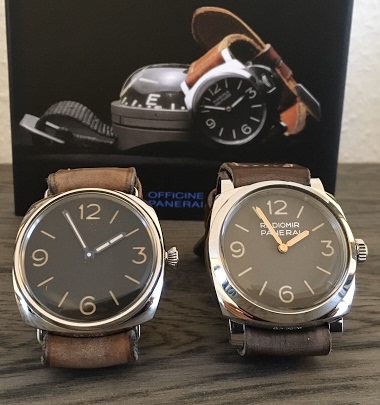 13d
Ahoi
Today is 662 day...
If I recall, 721, 249, and now 662. I love the 662's 1940 Radiomir case (strong and symmetrical), as well as the wire-lugged 249. I also own a 721. While I like its simple, anonymous design, I'm finding it looks bigger than everything else on my wrist, in
27d
Ahoi
Review of 995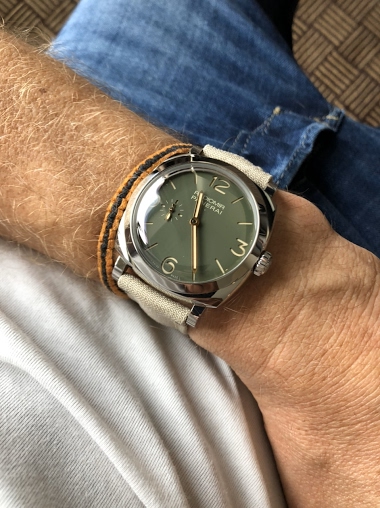 To me the best Radiomir 1940 in 45mm out there. The green dial with its gold hands a great. The doomed Saphire glas fits very well. So An absolut balanced and beautiful Panerai .
29d
sergio
What is the quintessential modern Panerai?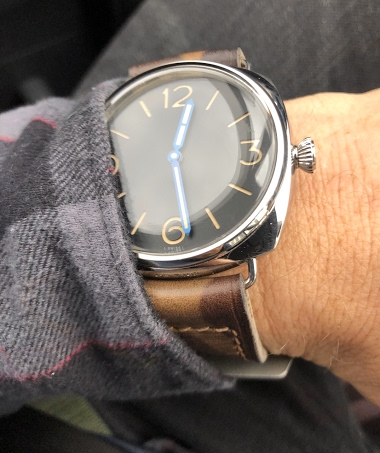 721...720, 210,232.... A 372 with its crown guard it actually already a third generation watch to me. But it's what most people connect today with Panerai so it's meets maybe the requirement of : modern.
1M
Ahoi
A few thoughts about the Panerai Radiomir 3 days Acciaio 47mm with brown dial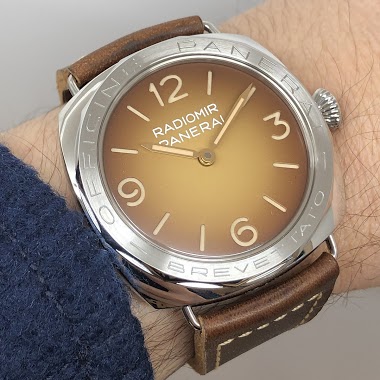 I had the opportunity to see again the Panerai Radiomir 3 days Acciaio 47mm with brown dial a few days ago. This Radiomir with bears the reference PAM687 is one of the recent Panerai watches that I prefer. It was unveiled in the pre-SIHH 2017 context as p
1M
sergio
New year gift to myself!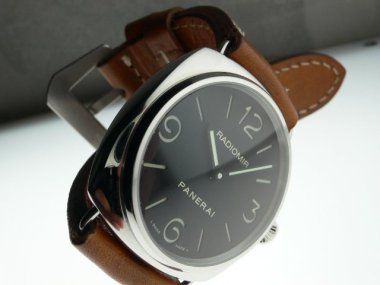 Congratulations and enging in often in 2020. Thanks for sharing this moment. My Pam 210.
1M
BentN
New Year's Eve incoming received!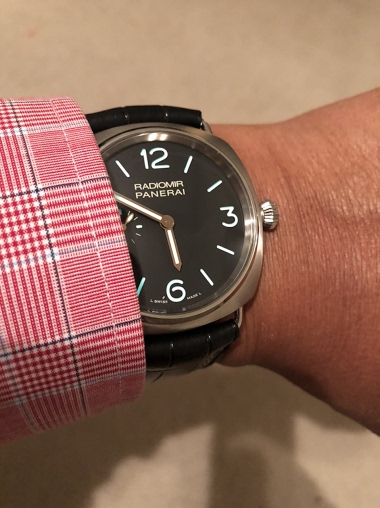 I hope I Win the award for the last panerai received in 2019; this baby was strapped on my wrist at December 31st 6pm pacific time! My Mini 309; AKA 338 Brushed 42mm Titanium case; polished bezel, black dial, gold hands and sweet svelte cushion case... I
1M
darrony