PAM 995 Radiomir Boutique Only Edition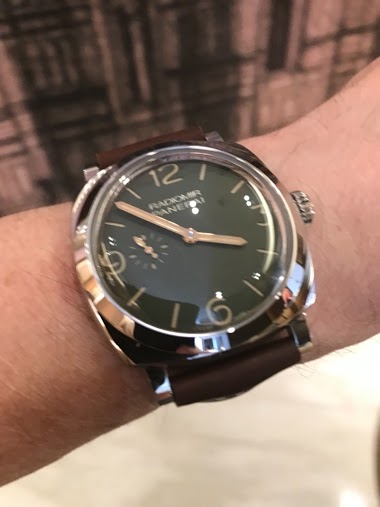 Last week, I had the opportunity to see the 995 in the flesh during my visit to NYC. This is limited to 1,000 pieces:
1d
fai9al_429
Panerai: A festival of dials.

Luminor, Marina Militare, Radiomir Panerai, no wording at all... These are the main dials. Black and brown, small seconds or base, California indices or classic, baton hands, or blued, or pencil... Here is the DNA of the brand. Enjoy, Nicolas
5d
amanico
Just wanted to share my Radiomir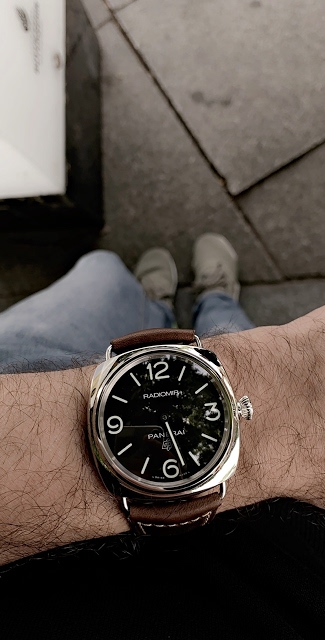 It has become my daily wearer & love everything about it!
13d
Ahoi
Pam 391. Newest member of the family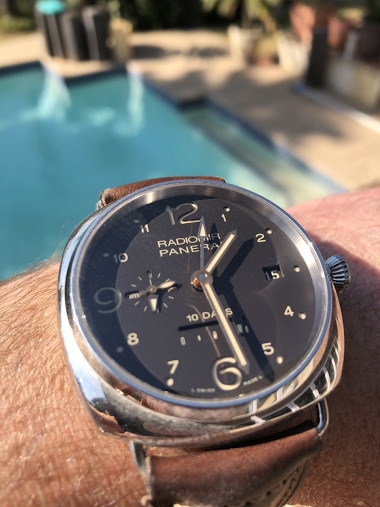 I was looking for a Radiomir with wire lugs and I love engaging with a watch on a few levels such as date, reserve or gmt and I found it here lurking in the background behind the time. While i could have done without the smaller numbers on the dial its fe
1M
Gaulix
Panerai PAM 372 / PAM 587 / PAM 662. So close, so different.

Sandwich dial or not, pencil hands or not, light caramel or black, Luminor Panerai, or Radiomir Panerai, or Marina Militare, gilt or white wording... Even the size and the thickness of the wording is not the same. At the end, three different characters...
1M
amanico
Panerai PAM 249 Radiomir California Dial. Two nice pictures.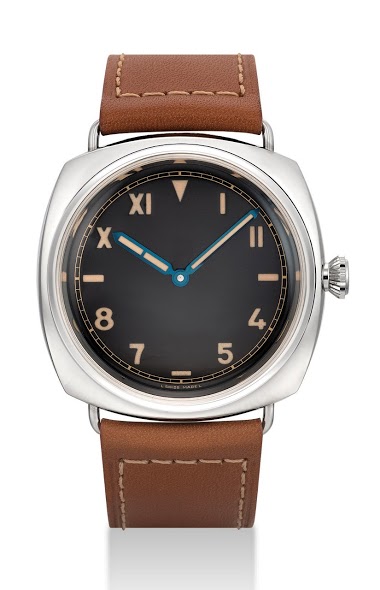 Credit picture: Christies. This watch is so hard to take in picture that there are very fe correct pictures of it. The " Cali " is certainly one of my favorite Radiomir Wire Lugs. This dial is incredibly beautiful. The happy owners among us are lucky! Bes
2M
amanico
Panerai PAM 521 Radiomir 47 mm platinum.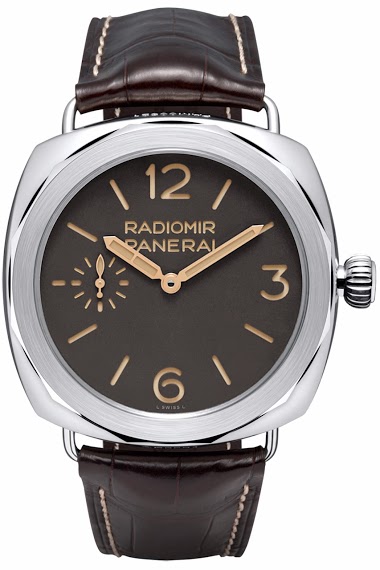 A not often seen Panerai, this PAM 521, with its platinum Radiomir case, and its special bezel, from 2013 Add its Minerva movement already housed in the former PAM 398 / 399, among others, and it is a pretty desirable one! Cherry on the cake, a superb bro
2M
amanico
WS for the 12th of April is live - the theme is 'Hands'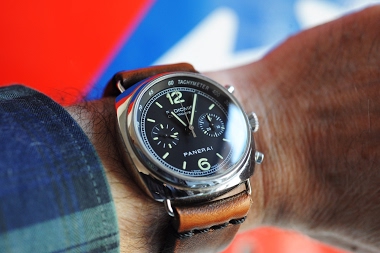 ...but for me the Panerai Radiomir Chronograph PAM288 was and is a joy to watch - straight, clean, with hands of a sublime elegance. Even if its Panerai DNA only shows up at a second or third look.
3M
mrds
WristScan Session 30 and 31th of March 2019: The Verdicts.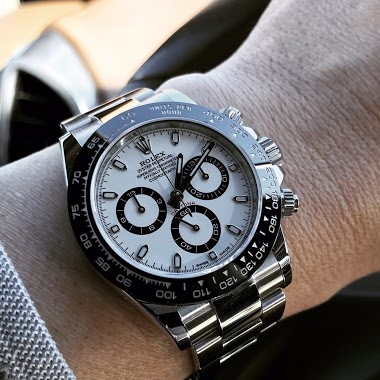 Third place goes to Raymond and his Daytona: Second place for Art and his delectable Constellation... And the winner for me this week is Abel's spectacular shot of his Radiomir 👌🏻 Wishing a great weekend to everyone!
3M
Subexplorer