Panerai PAM 372 / PAM 587 / PAM 662. So close, so different.

Sandwich dial or not, pencil hands or not, light caramel or black, Luminor Panerai, or Radiomir Panerai, or Marina Militare, gilt or white wording... Even the size and the thickness of the wording is not the same. At the end, three different characters...
3d
amanico
Panerai PAM 249 Radiomir California Dial. Two nice pictures.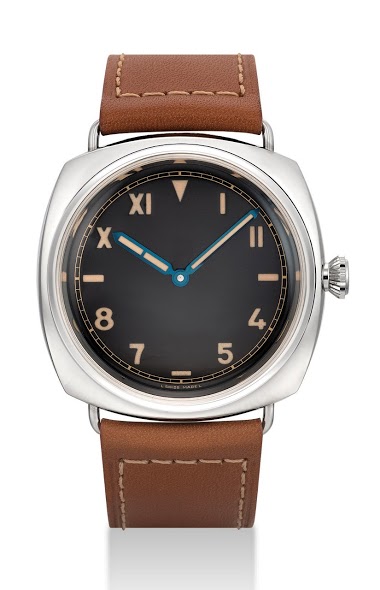 Credit picture: Christies. This watch is so hard to take in picture that there are very fe correct pictures of it. The " Cali " is certainly one of my favorite Radiomir Wire Lugs. This dial is incredibly beautiful. The happy owners among us are lucky! Bes
7d
amanico
Panerai PAM 521 Radiomir 47 mm platinum.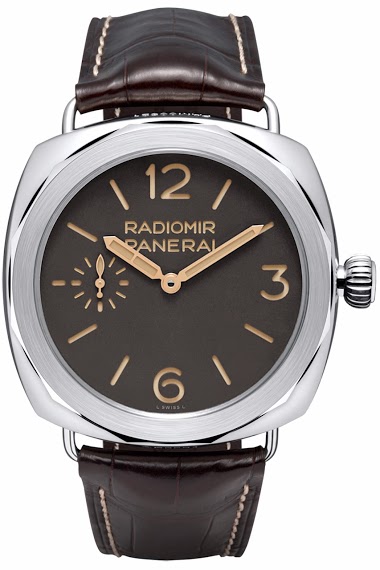 A not often seen Panerai, this PAM 521, with its platinum Radiomir case, and its special bezel, from 2013 Add its Minerva movement already housed in the former PAM 398 / 399, among others, and it is a pretty desirable one! Cherry on the cake, a superb bro
5d
amanico
WS for the 12th of April is live - the theme is 'Hands'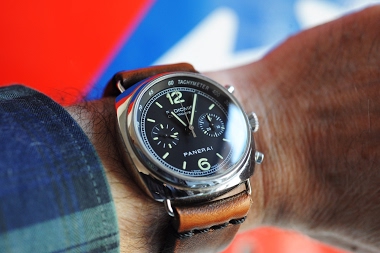 ...but for me the Panerai Radiomir Chronograph PAM288 was and is a joy to watch - straight, clean, with hands of a sublime elegance. Even if its Panerai DNA only shows up at a second or third look.
1M
mrds
WristScan Session 30 and 31th of March 2019: The Verdicts.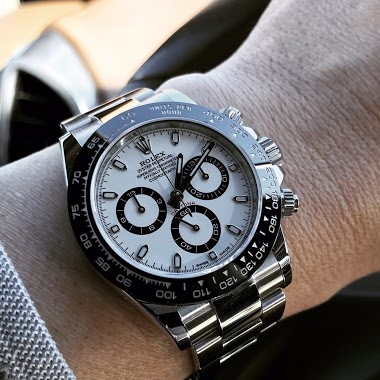 Third place goes to Raymond and his Daytona: Second place for Art and his delectable Constellation... And the winner for me this week is Abel's spectacular shot of his Radiomir 👌🏻 Wishing a great weekend to everyone!
1M
Subexplorer
2 marvels of Chronographs form the Past. Panerai PAM 163 and PAM 192.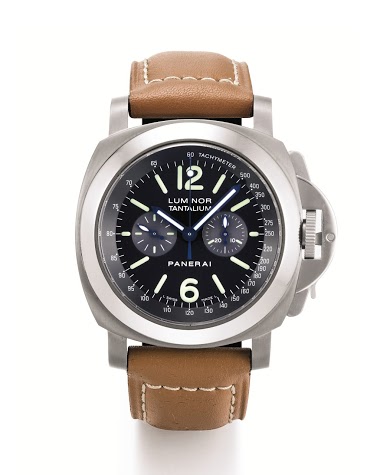 2004 PAM 192 and its tantalum case. Credit picture Sothebys. 2003 PAM 163, steel. Credit unknown. 44 mm Luminor case, versus 44 mm Radiomir Case. Limited Edition of 300 pieces for the 192, 230 pieces for the 163. Valjoux 234 manual chronograph movement fo
1M
amanico
Lunch with Mahesh. Some pictures of his Panerai PAM 721.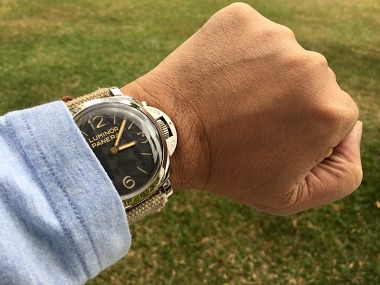 But later changed my mind as I realized that I was captivated by the Radiomir Panerai script. The font, the size, the spacing very much like the 372. I like the font execution on the 47mm cases vs say the one on my zero for example. I think the font/logo
2M
amanico
Panerai Radiomir 1940 Ref# PAM512.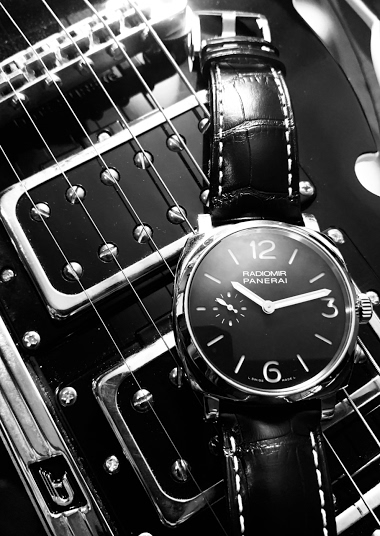 2M
sergio
My weekend choice PAM604 "Firenze".....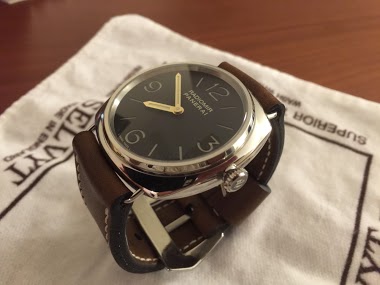 The venerable 232
2M
Ahoi
Interesting interview with Panerai CEO Jean-Marc Pontroué
Over on WatchesBySJX Click Here The 4 different lines are going to be more differentiated from each other than before. Excerpts: "Radiomir stands for all that has been in the past – re-editions, vintage, [the classic yacht] Eilean, Firenze, museums. This
3M
amanico