<!iframe style="align:center; height: 250px; max-width: 100%; width: 100vw; overflow:hidden;" src="https://storage.googleapis.com/pubzapuscentral/watchprosite/ad/adsGO10/index.html" frameborder="0">

cazalea
[Seiko Moderator]
12998

<!tag blob="forumpost.visitstar">
Opening Pandora's Box
Any time you open a watch (even if you are Jocke, I suspect) things might go wrong. It's always handy to have spare parts, a friendly nearby watchmaker, and excellent lighting.
Today I took apart my Hex-shaped Seiko SQ, used on my walk yesterday. It has a light inside which shines on the dial when you press in the crown.
Imagine - besides all the other things inside the case and all the business of the movement, waterproofing, etc. they added a linkage actuated by a crown-press, that operates a switch to turn on a lamp.
My brass linkage arm was bent. To fix it, I had to remove the movement, pull the hands, take off the dial, remove the date and day rings, then tweak the brass arm at 6 o'clock position in this image.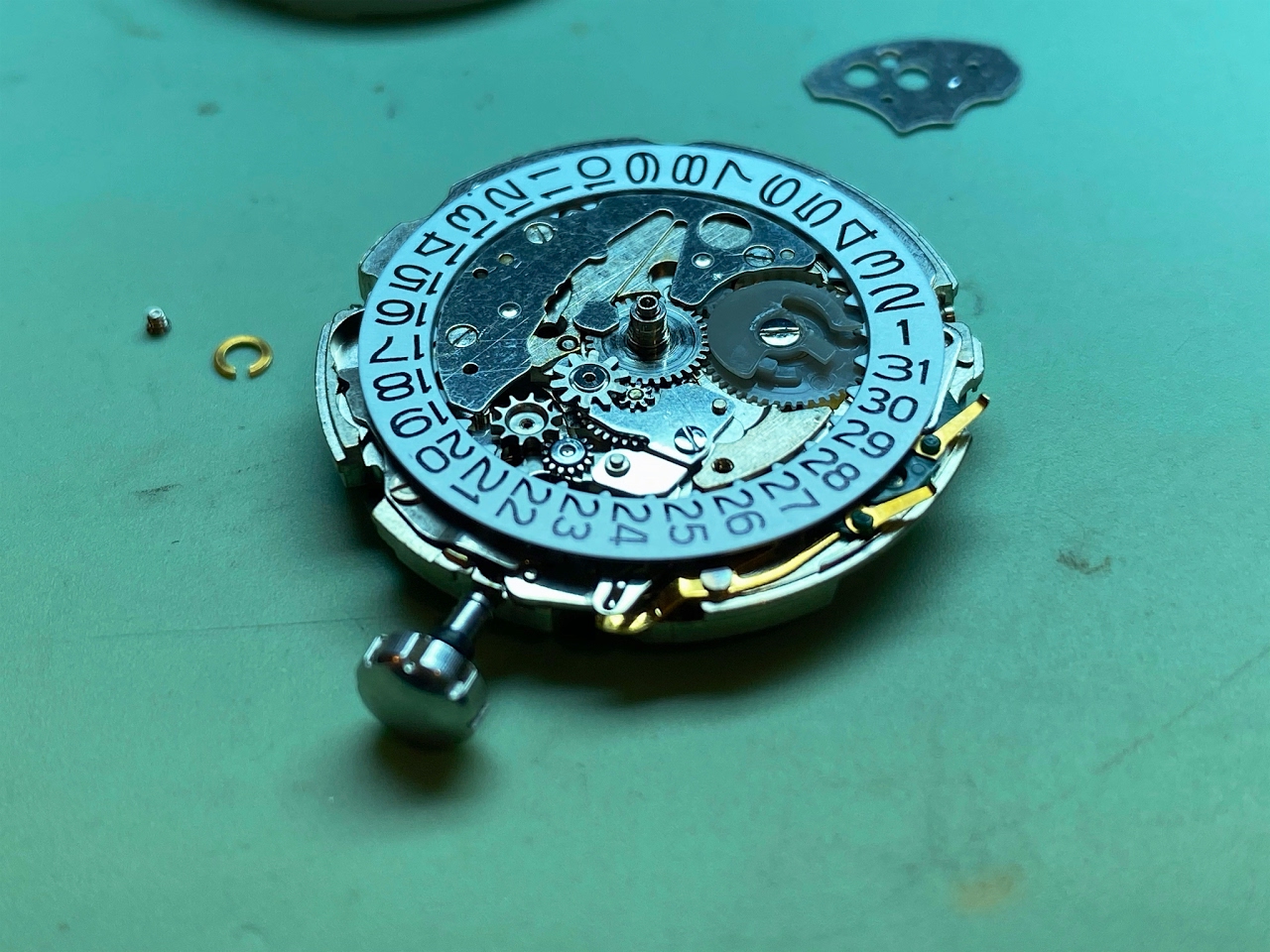 While I was at it, I found the manual, learned how to test the lamp, and discovered it is no longer working. Harumph.
So I proceded to install everything, in reverse order. The only flaw was the brass snap ring indicated on the image below. It went walkabout.
And because it's brass my magnetic sweeper wouldn't be useful.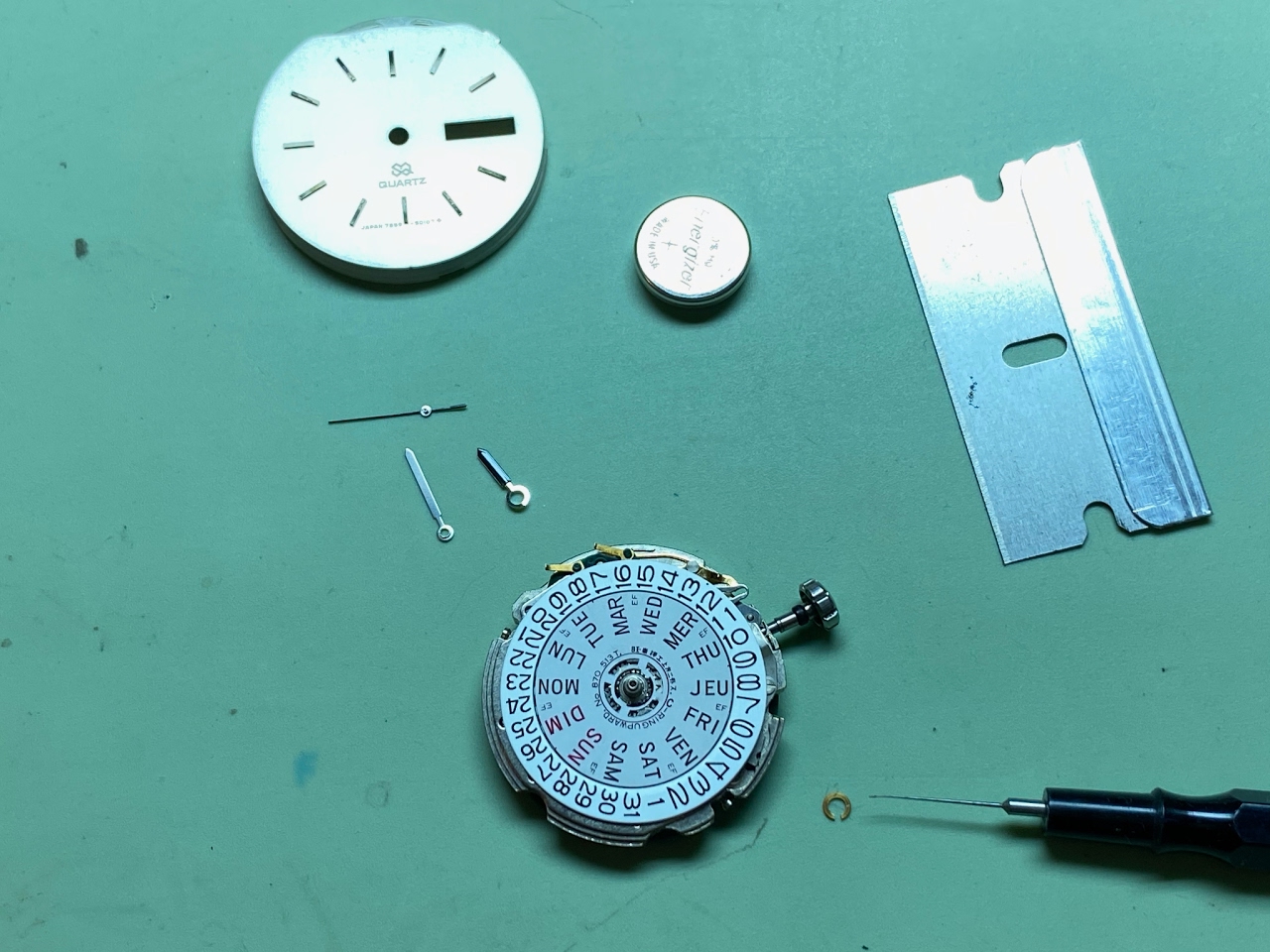 Here's where I decided it must have landed because it was not on the workbench, not on the catch tray, and not on my shirt or pants or chair. Believe it or not, a tightly woven nylon industrial carpet like this is pretty good for catching things and holding them for retrieval. I did find a dead fly, some small sandy-gravely bits, and a spring. But not my snap ring.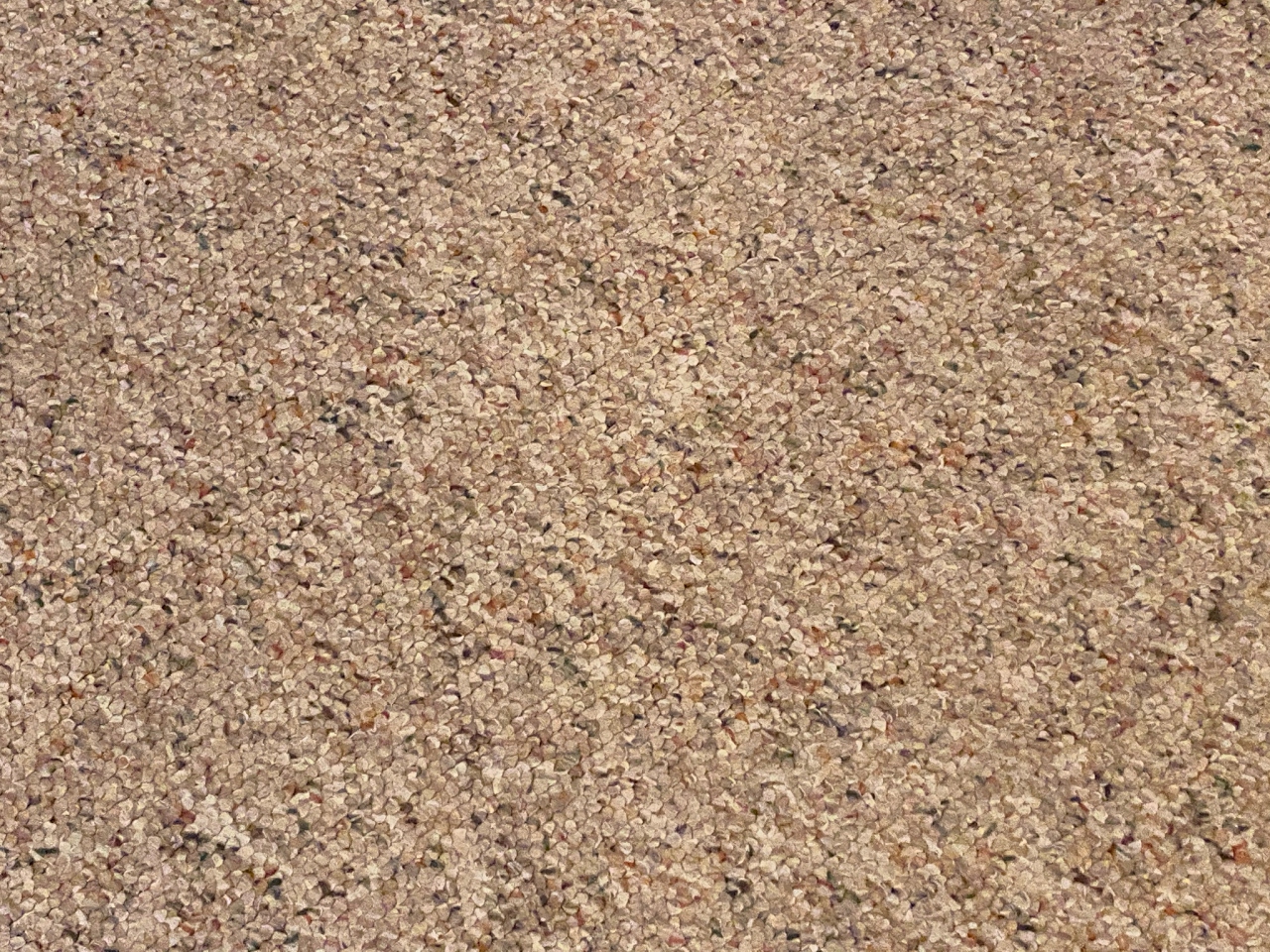 I looked for a few minutes, swept the carpet with my hand, got out my big magnifying lens with light, then gave up.
I borrowed another snap ring from a discarded Seiko quartz movement and fitted it, but it was too thick so the date ring was under tension and binding. I took it off.
Mrs C aka "Eagle Eyes" came in to see how I was doing, found me on the floor wailing and gnashing my teeth, heard my tale of woe, looked at her feet and said "Is this tiny thing what you are looking for?"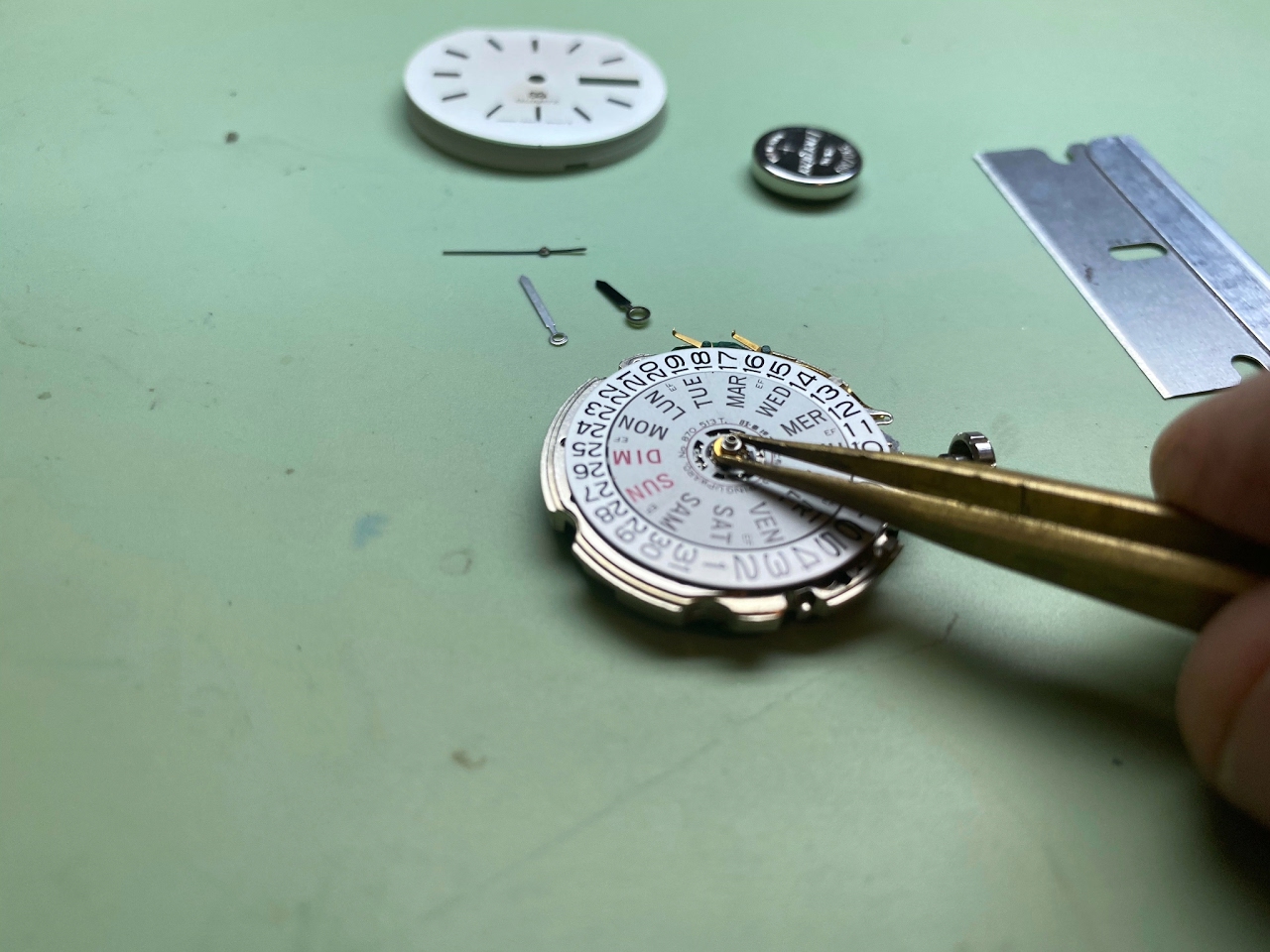 Found it in 10 seconds! That's why we are such a good pair.
I put the ring back on, fitted the dial,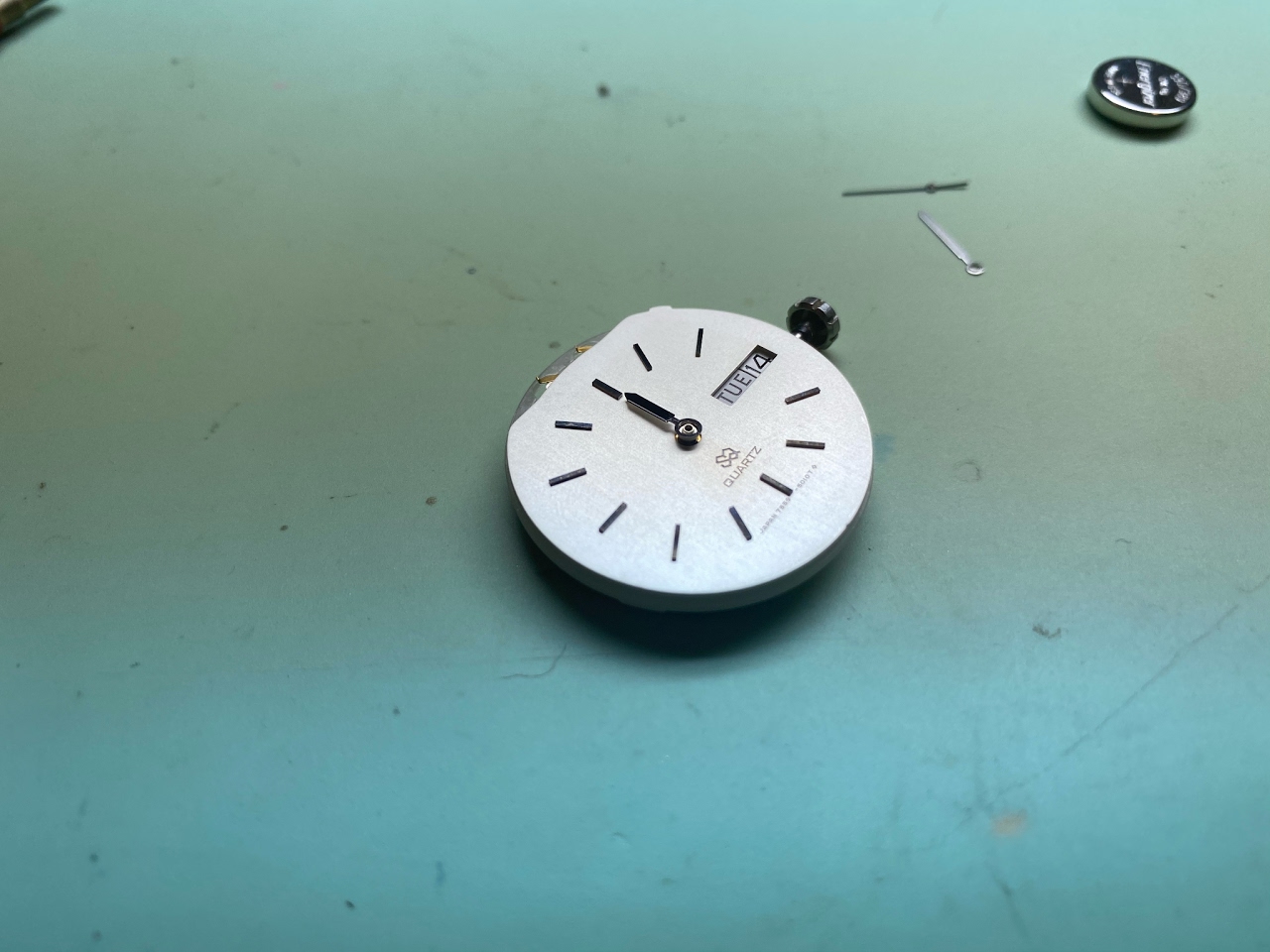 pressed on the hands,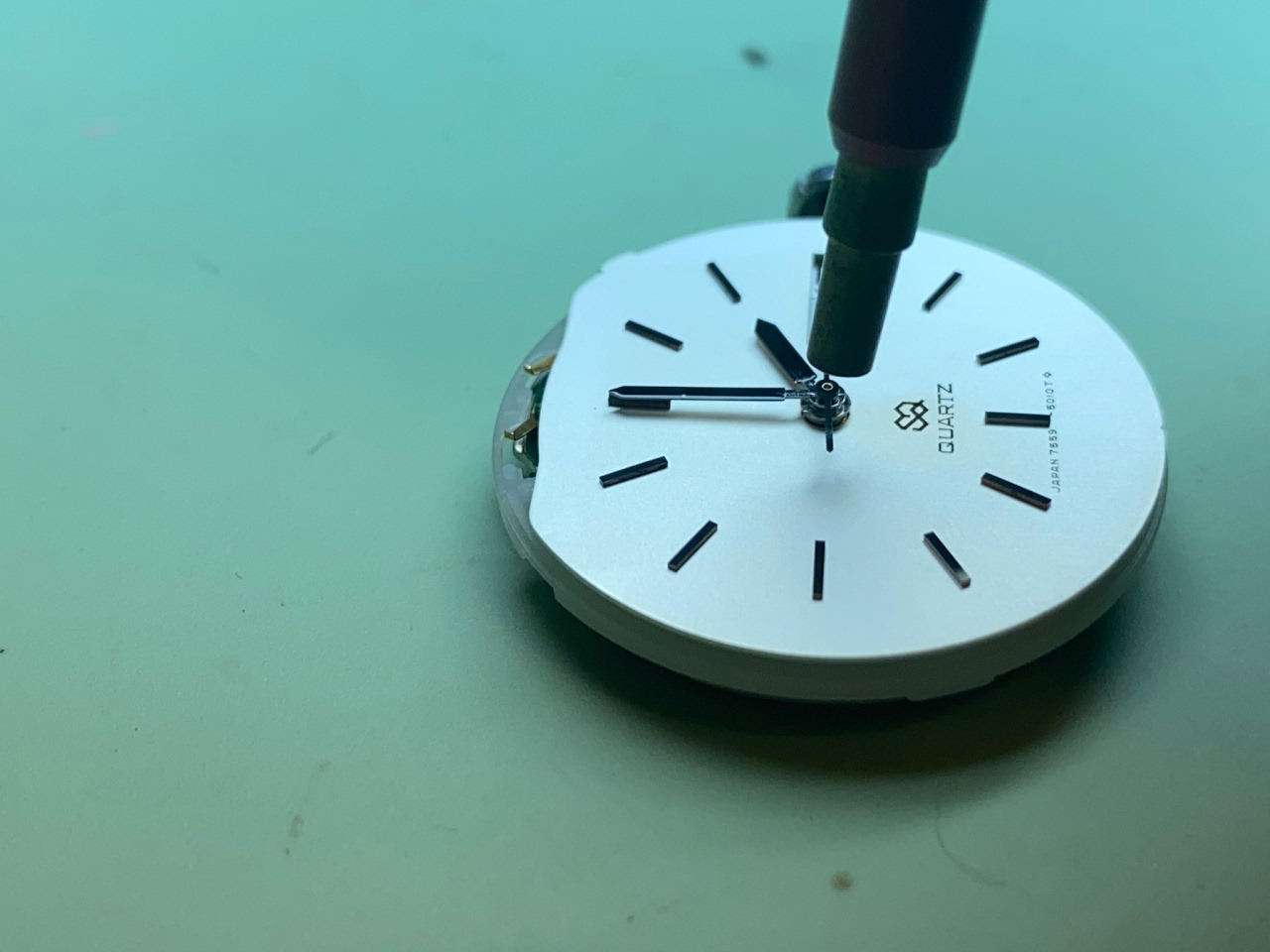 and put the watch back in its case.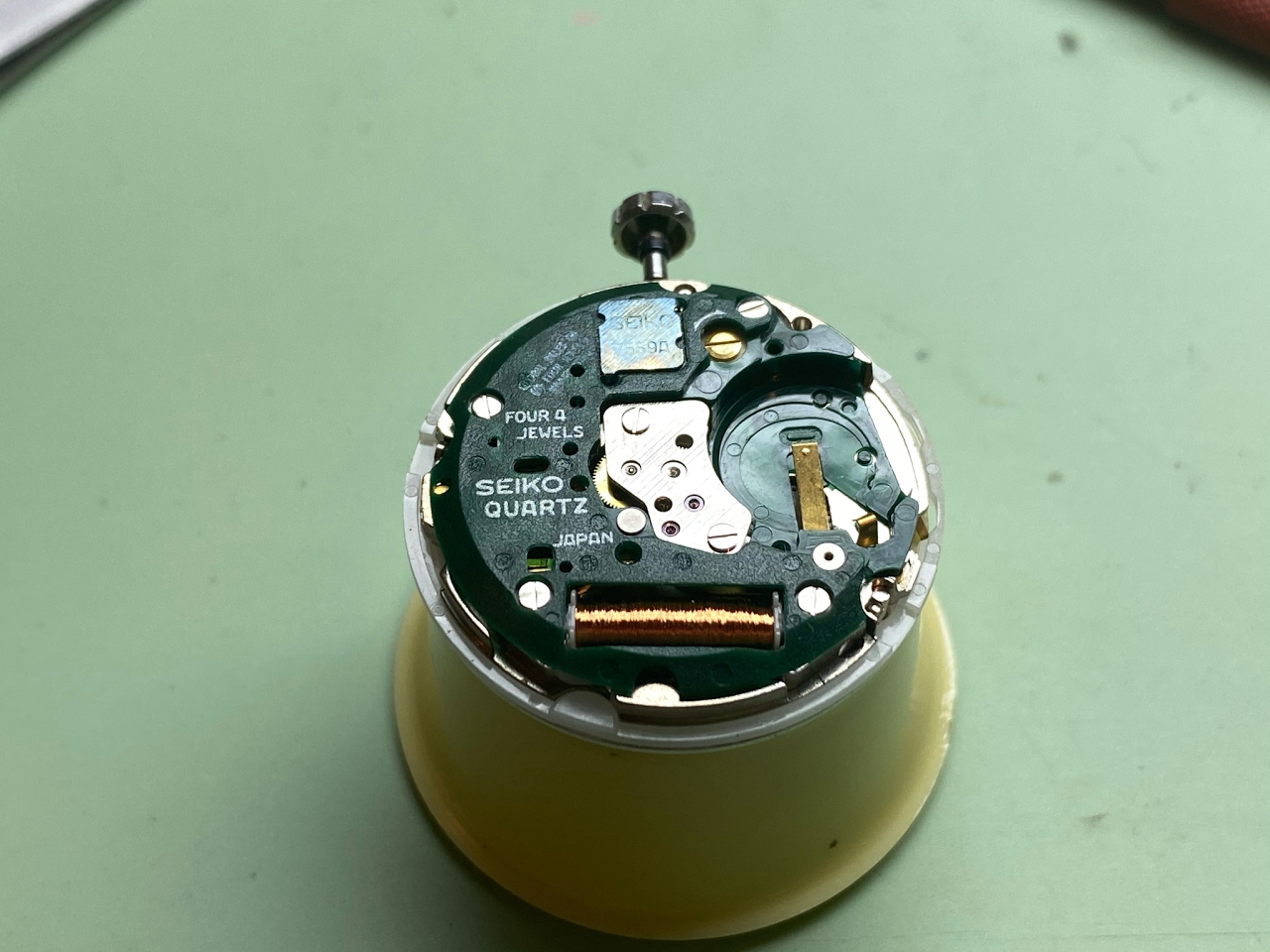 No harm done, an hour's time spent in practicing my part-time craft, and we will be back on the road tomorrow with another Seiko.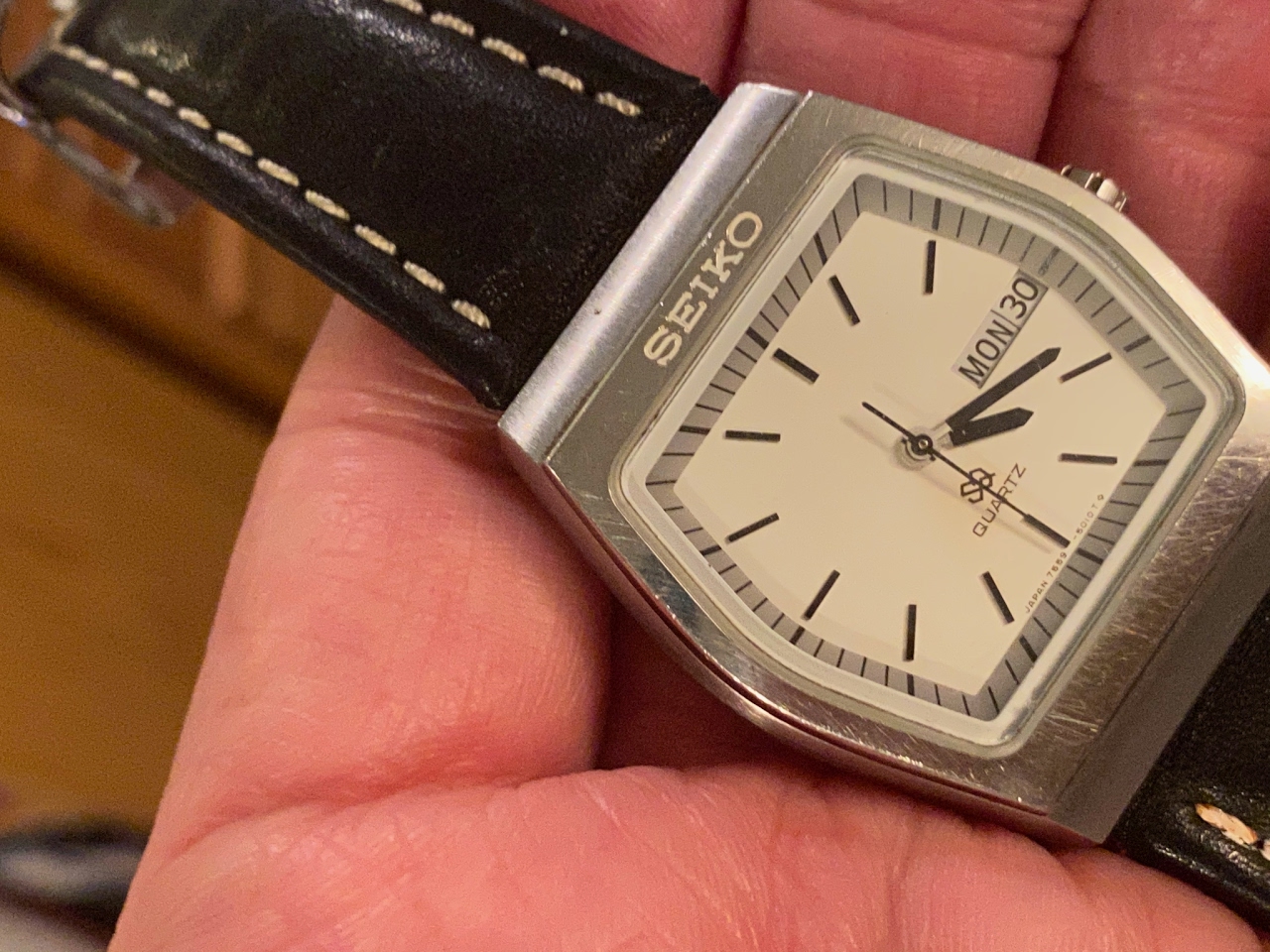 Cazalea