cazalea
[Seiko Moderator]
15114

<!tag blob="forumpost.visitstar">
Degrees, Gears & Ratios, Part 3
Episode 3 of Degrees, Gears & Ratios begins with a giant stage backdrop from a theatre production, when I was chairman of the board of trustees. I can't remember the name of the show but what better image to start this episode ... and can anyone name the movement?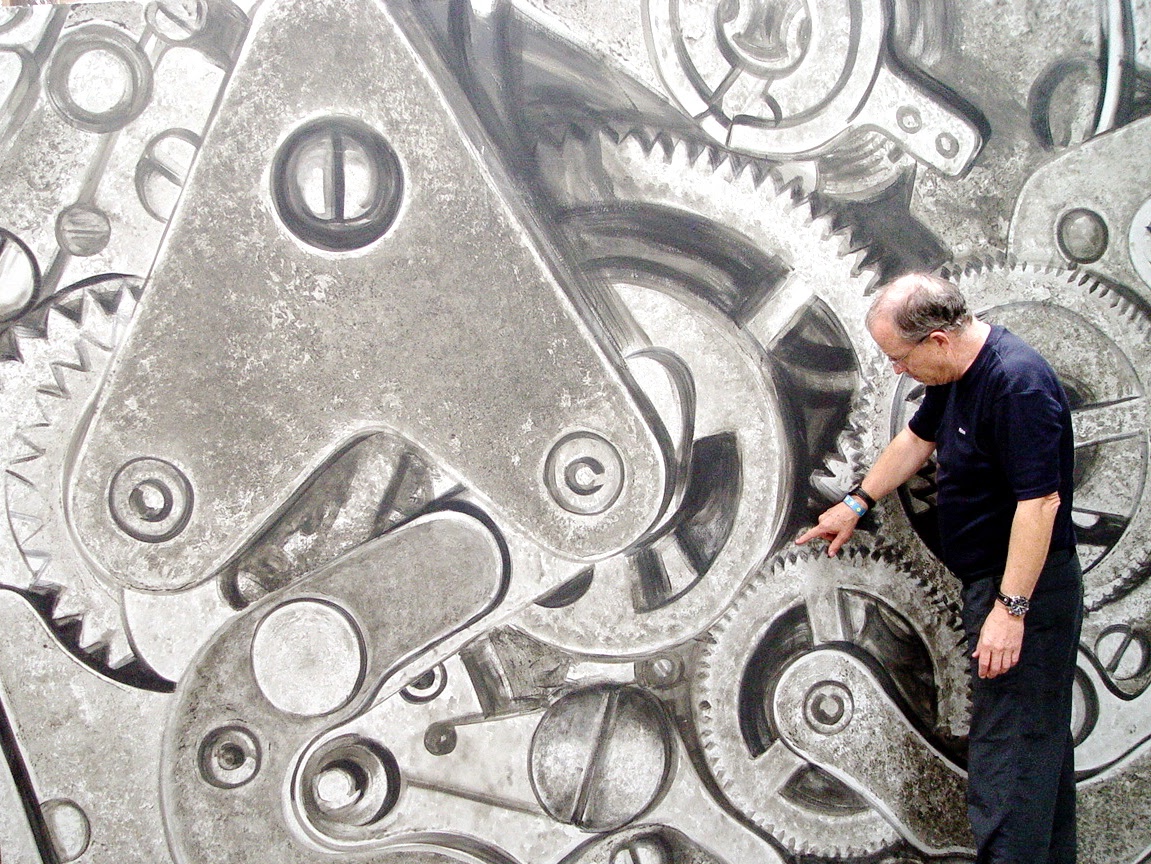 Notice the emblems on the grilles of my 2CVs? That's the Citroen logo. A double Chevron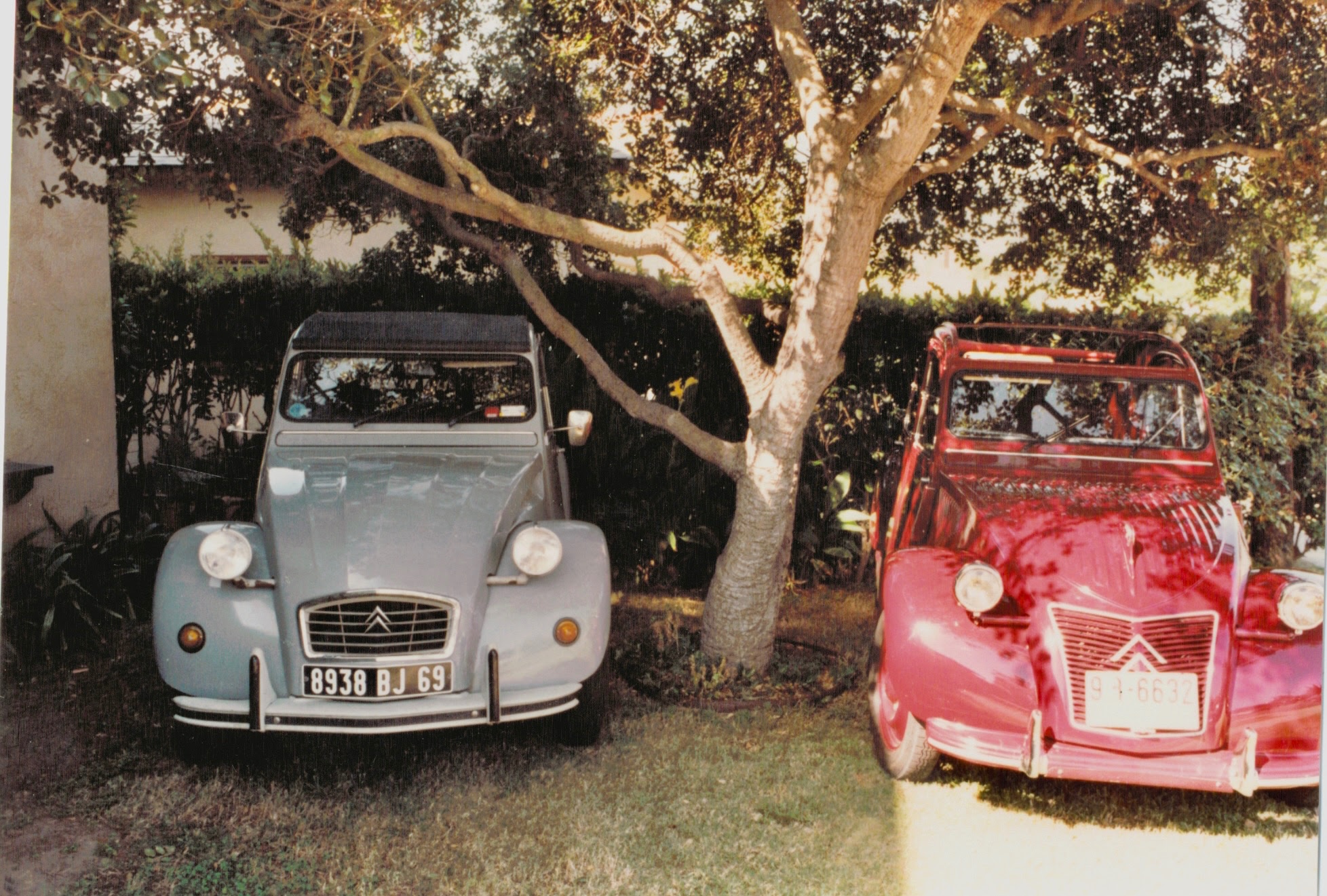 It represents Andre Citroen (who was a GEAR-head), before he got into making cars that carried his name. He developed machinery that allowed factories to manufacture giant Herringbone Gears used in water wheels, steam engines and factories, as you see here.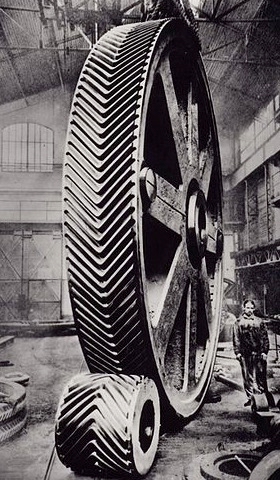 This complicated type of gear has the advantage of running true (straight) and carrying heavy loads without excessive play or noise. It is rare today, but it let me get started on this topic.
TYPES OF GEARS
Here are some more common gears which you may find in your car and in your watch; SPUR, HELICAL, SPIRAL WORM and BEVEL.


Here's a peek inside my Citroen 2CV gearbox showing two types of gears in place. Helical gears are quiet, and used for the forward speeds. Spur gears are cheaper and used for reverse.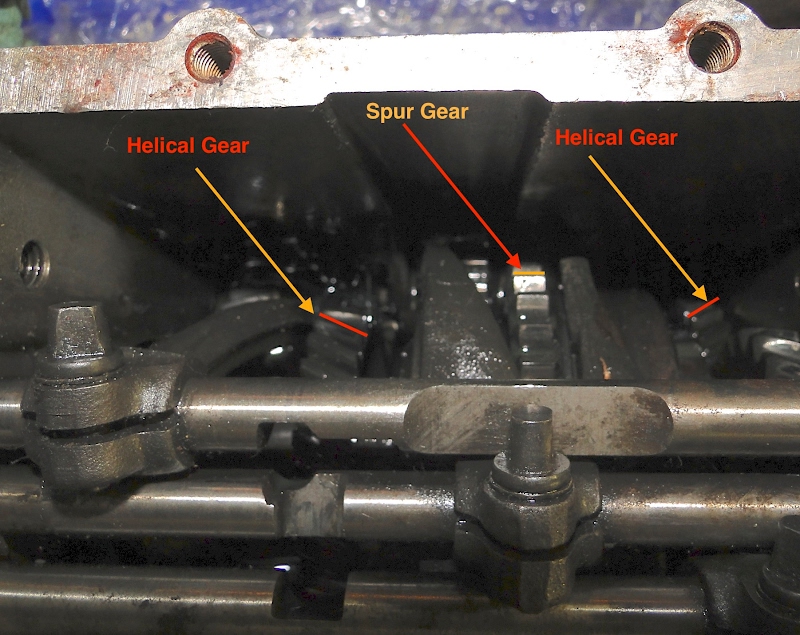 You might be asking "Why do I care?" and the answer is you don't have to care but your watchmaker does!
It turns out that gears are incredibly important in a watch - the shape, size, engagement, material, etc. because they have to operate dry; there is no oil bath like you see in the transmission, and big motor to drive them. Just a tiny spring. If you would like to be a beginner gearhead, here's a guide to some of the TERMS you could quote in the bar after the second round of drinks.
(I think I made this diagram a decade ago, to prove to my watchmaker / mentor Ken that I had been paying attention to his explanation, even though my eyes had closed briefly)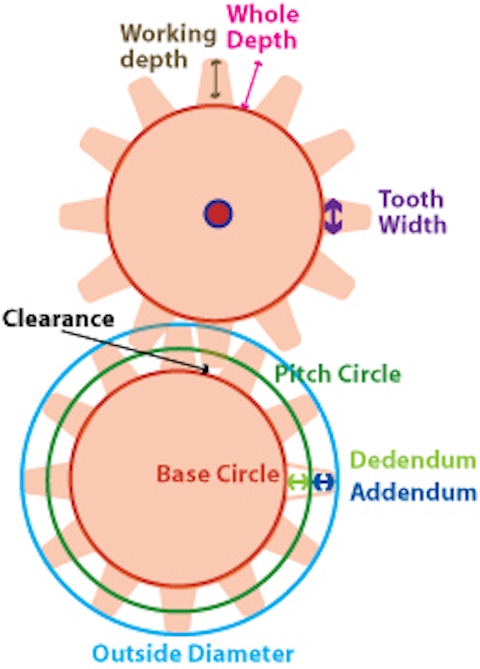 Besides the TYPE OF GEAR and SOME TERMS, a gearhead also needs to know about gear profiles (shapes). I made a wooden clock last Christmas and cleaning and sanding the gear teeth helps it to run MUCH LONGER. That's only because the main teeth are rather crudely cut and have to be punched out of a sheet of wood. Watch gears are much more precisely made (at least you would hope so).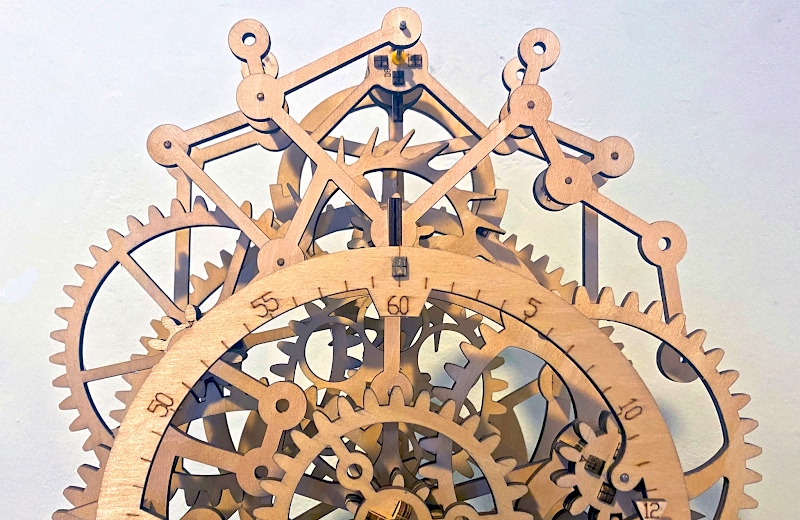 Gearing is SO complex I am going to stop explaining things and stick to visual observation. Note that if you are getting really excited about this, you could subscribe to
Gear Technology
journal.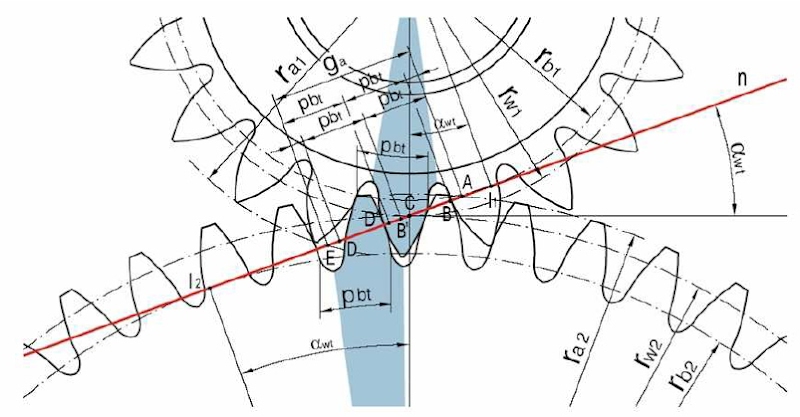 If you are NOT THAT interested, let's do some education by inspection. I'm presenting here a series of macro photos of gears, all from this site, in the past 10 years. I've tried to get a couple from each significant maker, or at least enough altogether that you get a good sense of the shape and appearance of the gears. Please take notes (even in just your memory) because the thread will ask some questions.
In alphabetical order by brand,
A. Lange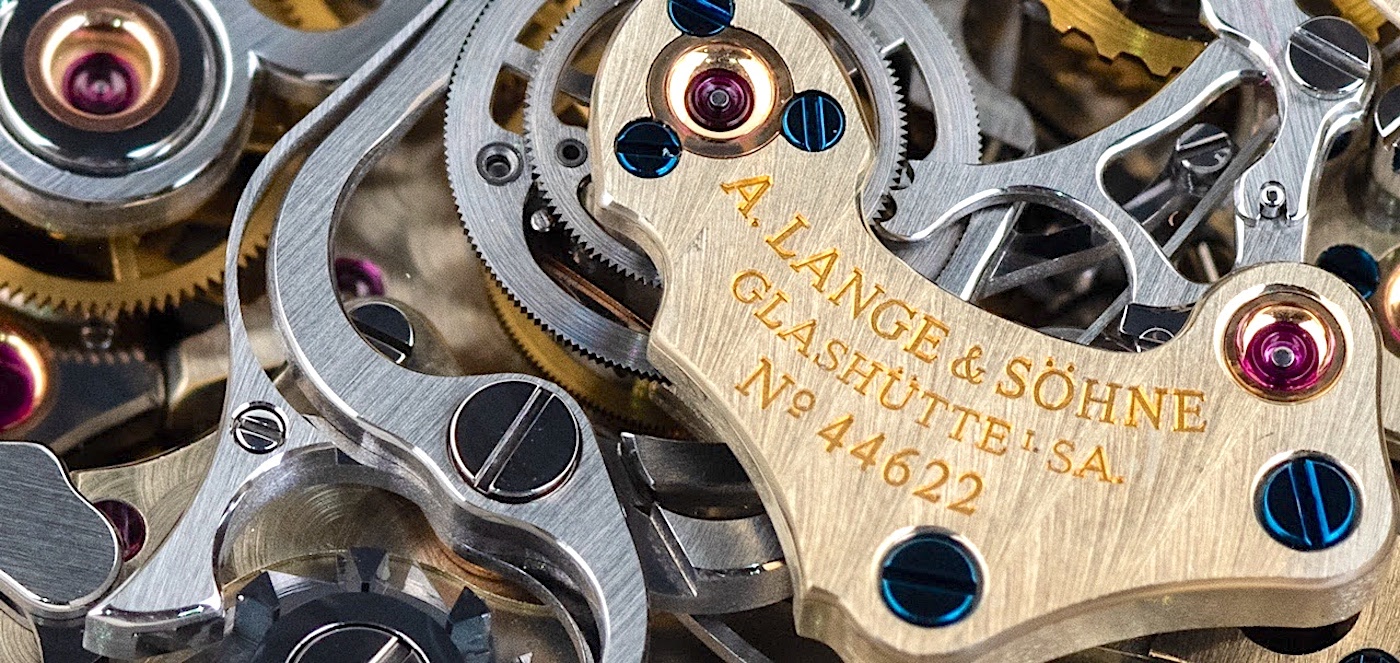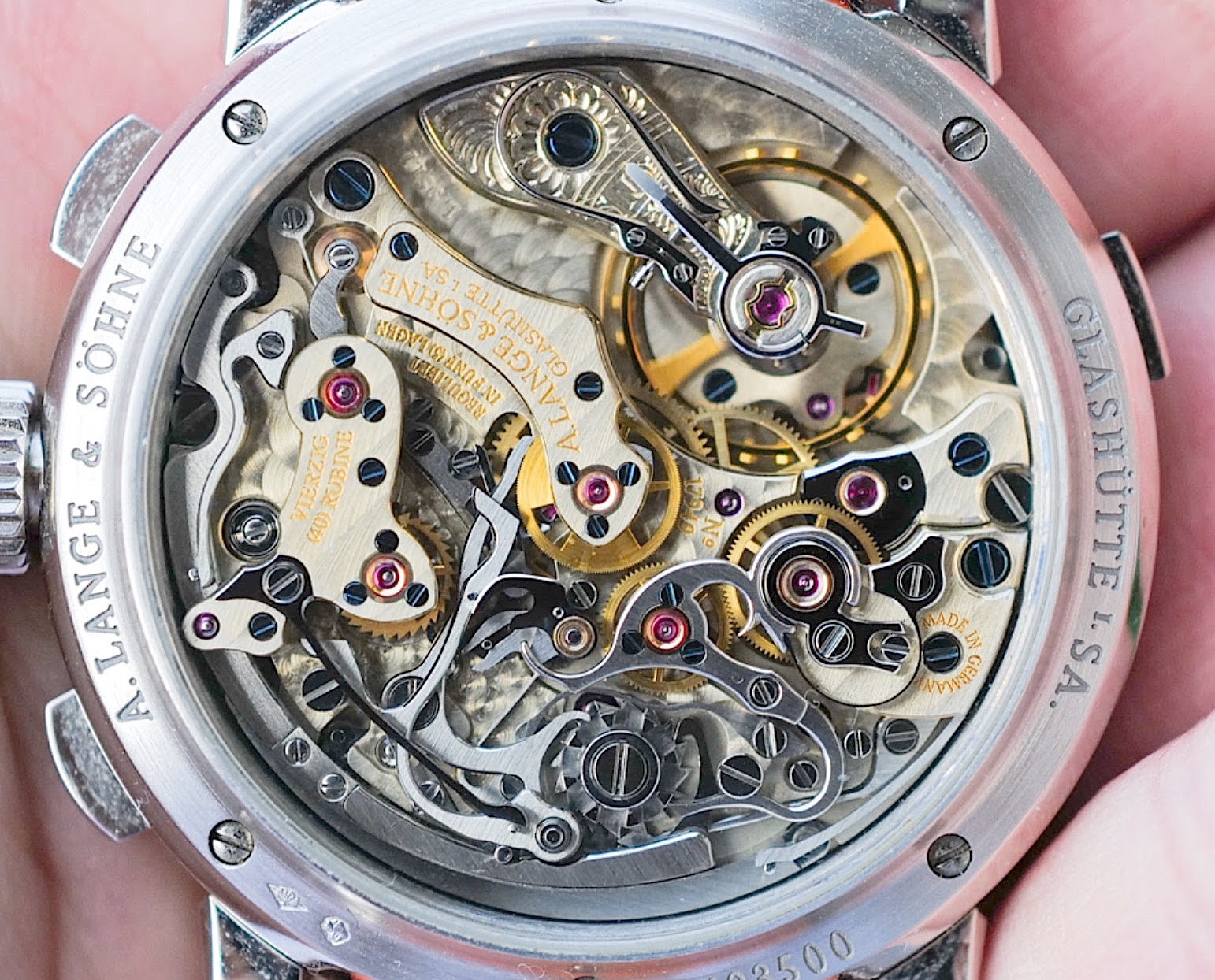 REMEMBER YOU ARE LOOKING AT GEARS, and the PROFILES of the TEETH, not the FINISHING nor COVETING the watch...
Audemars Piguet: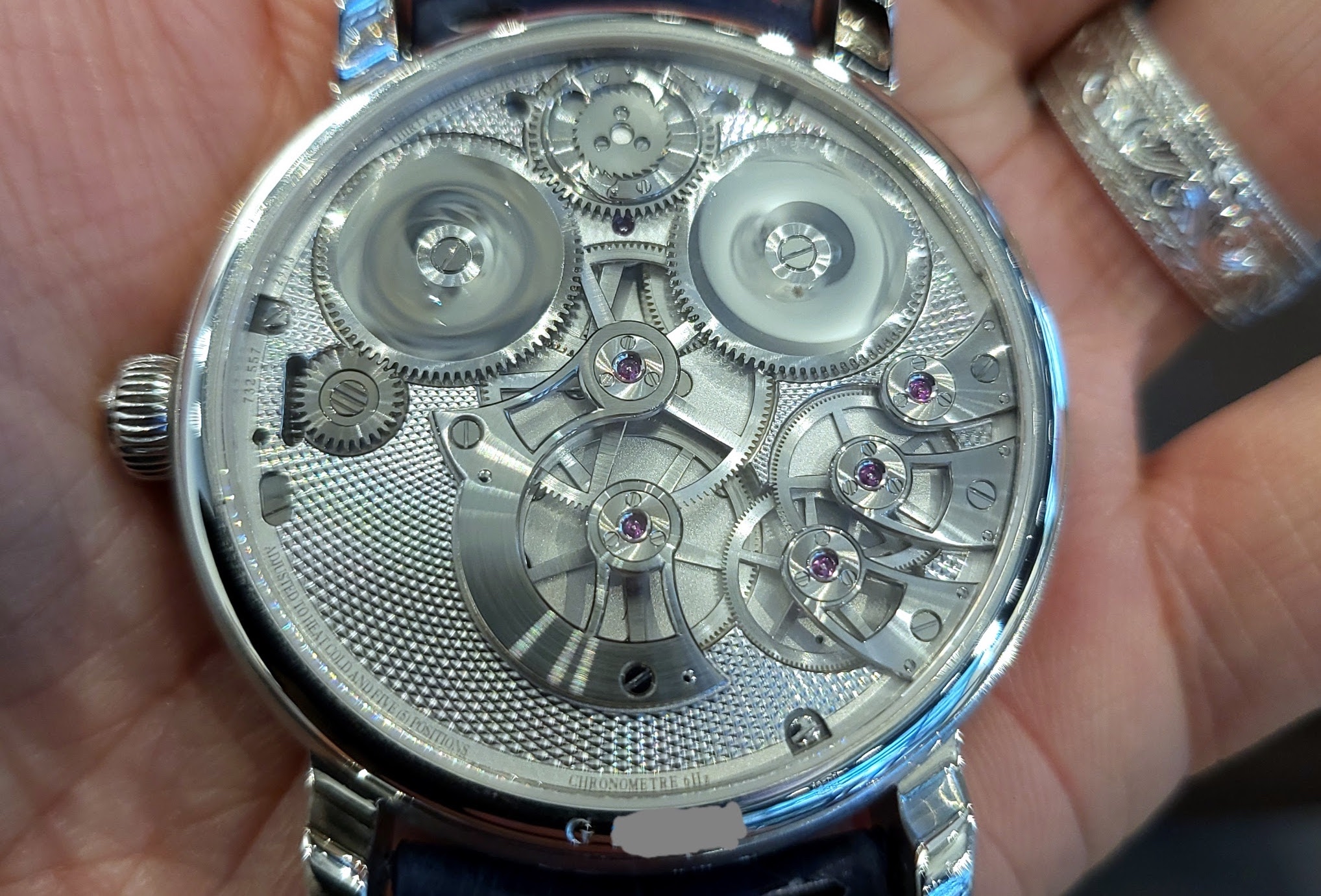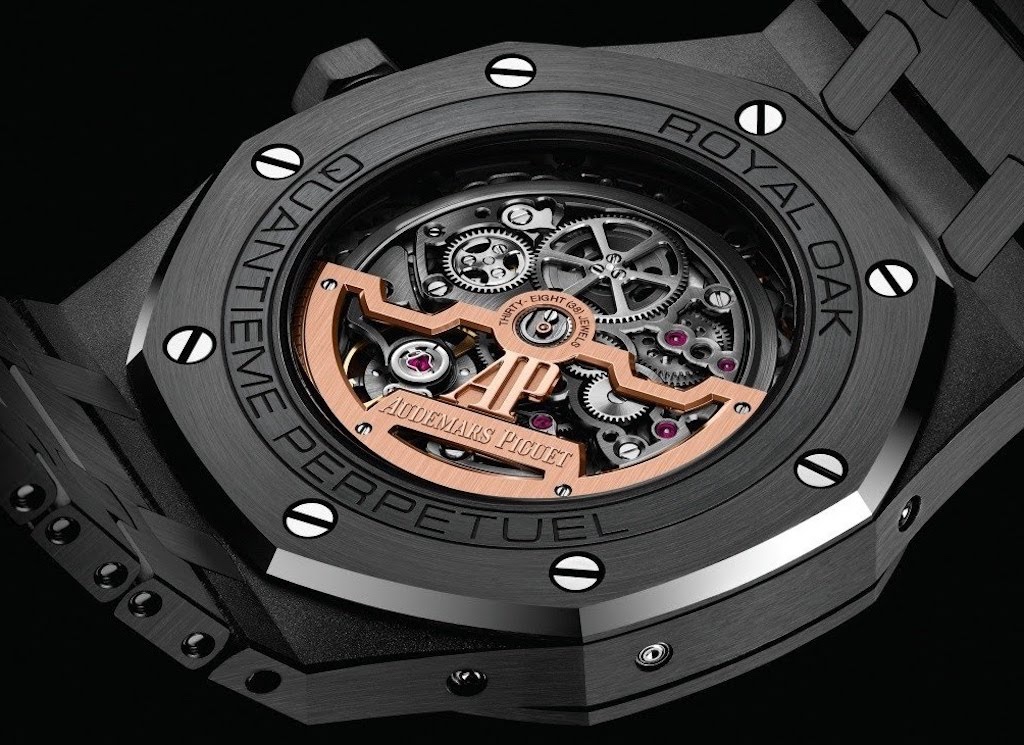 Armin Strom
- I was loaned one of these in my Moderator duties and couldn't take my eyes off of it.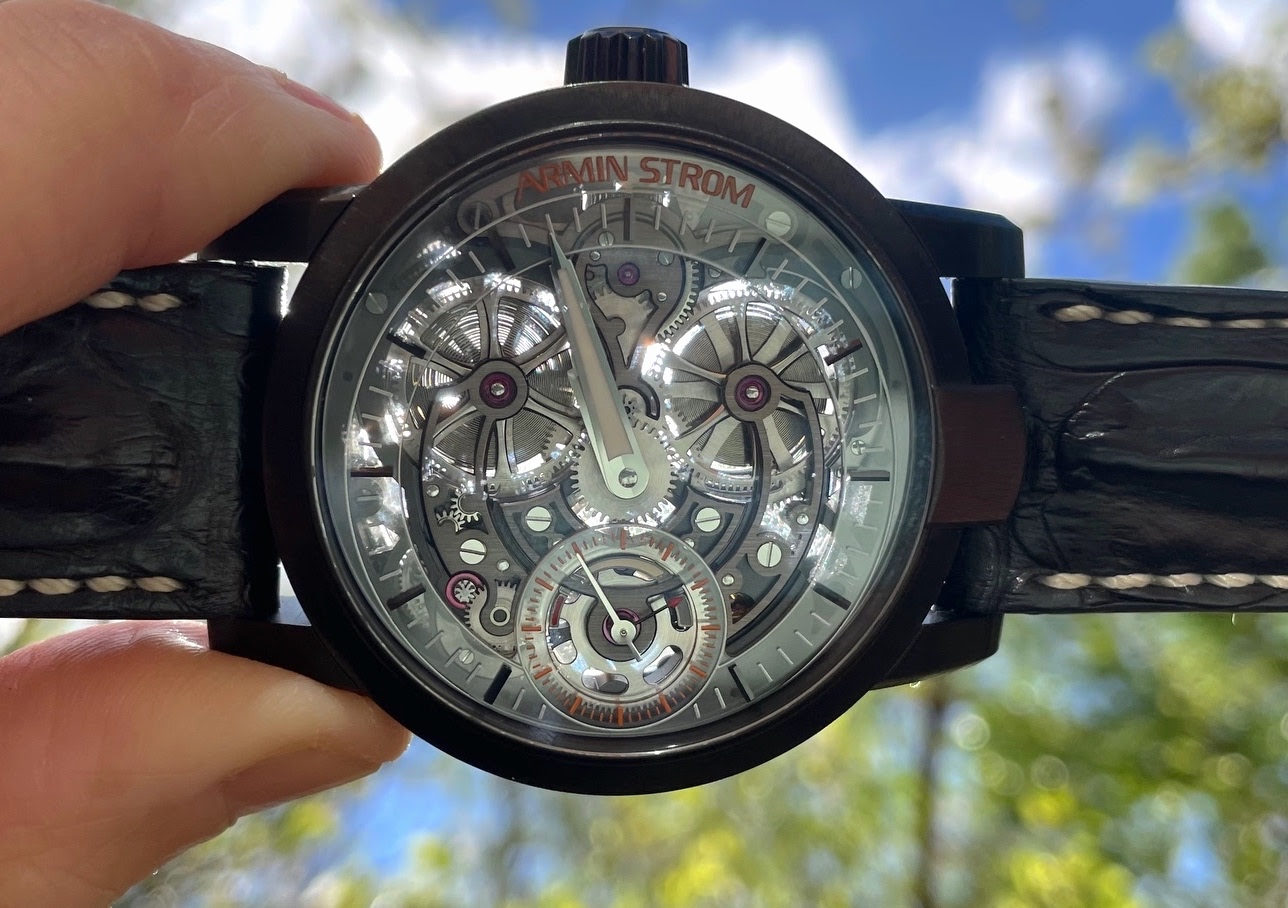 (YES, I know there's a fingerprint on the crystal - it happens to all of us, including whoever took this photo.)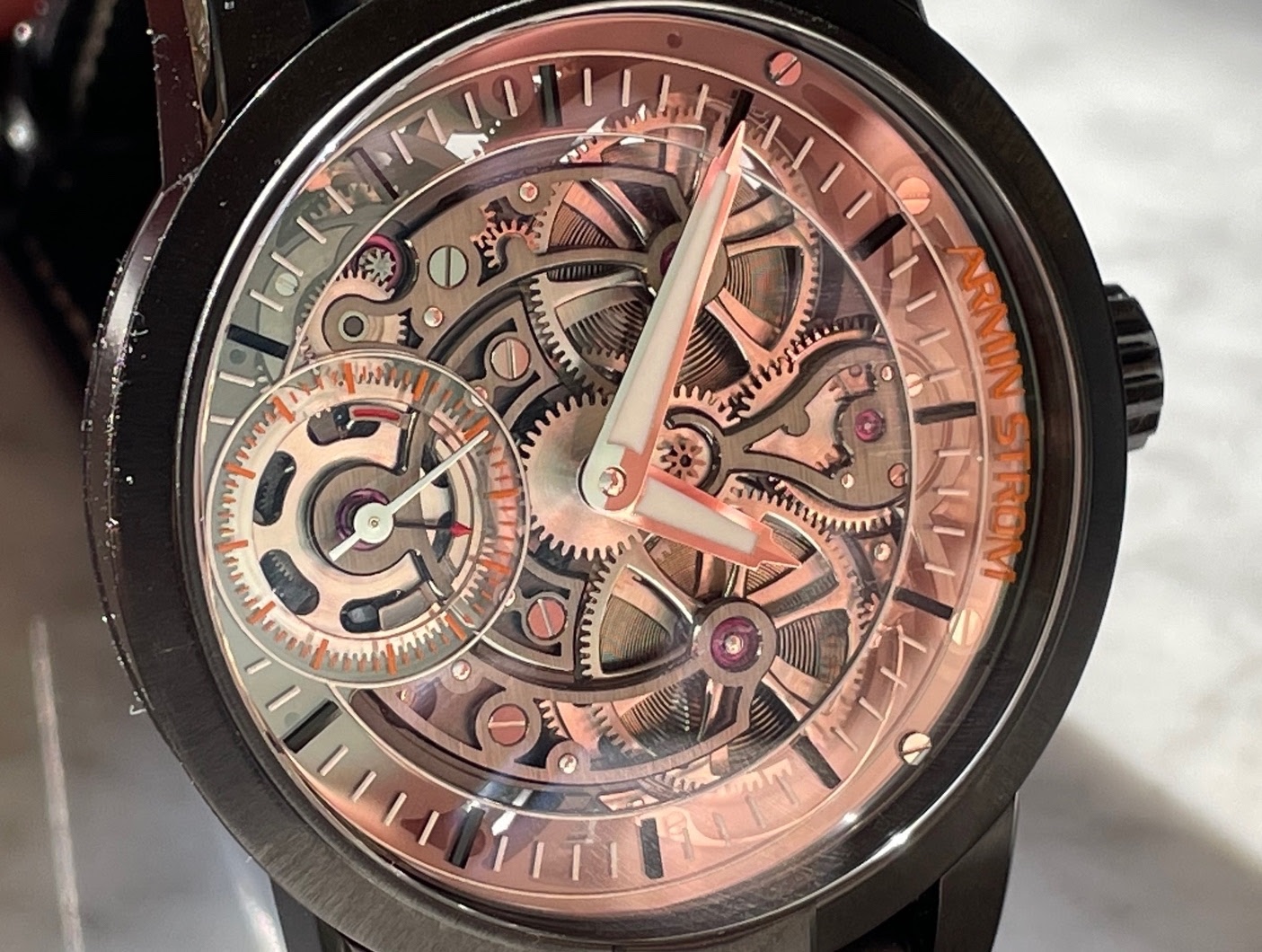 Breguet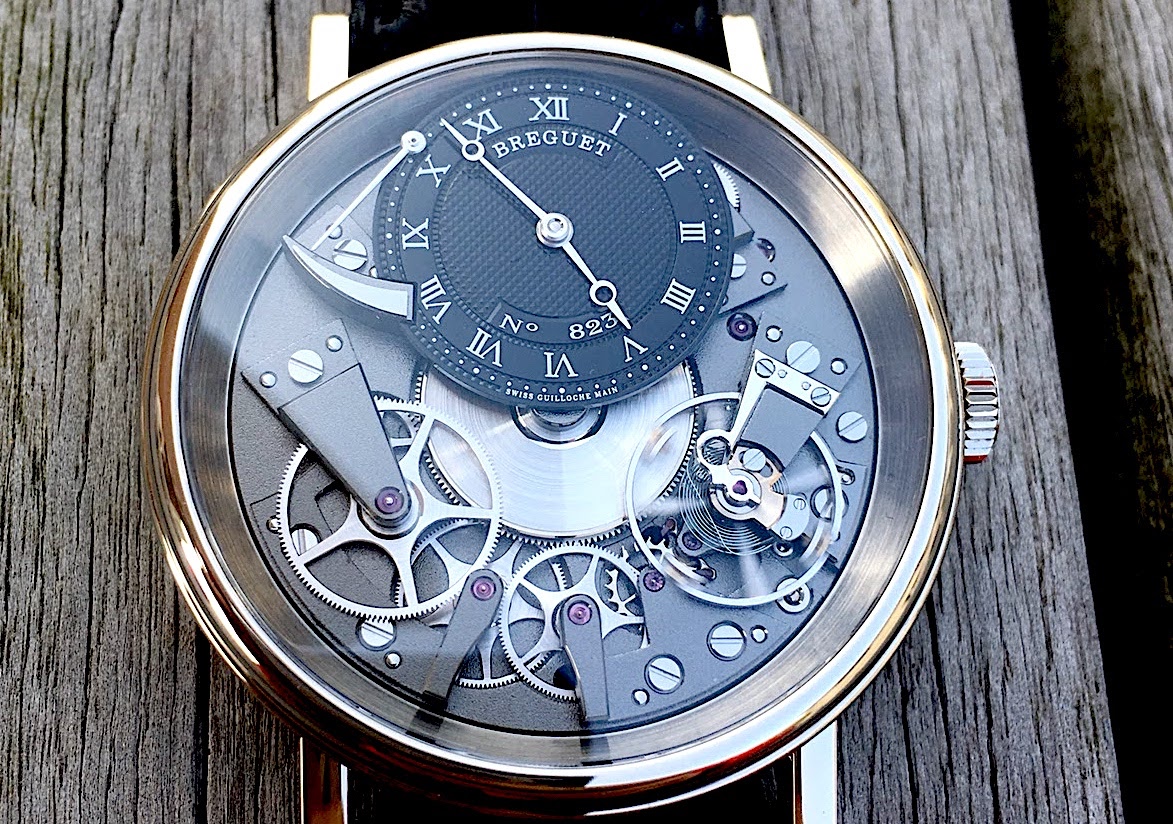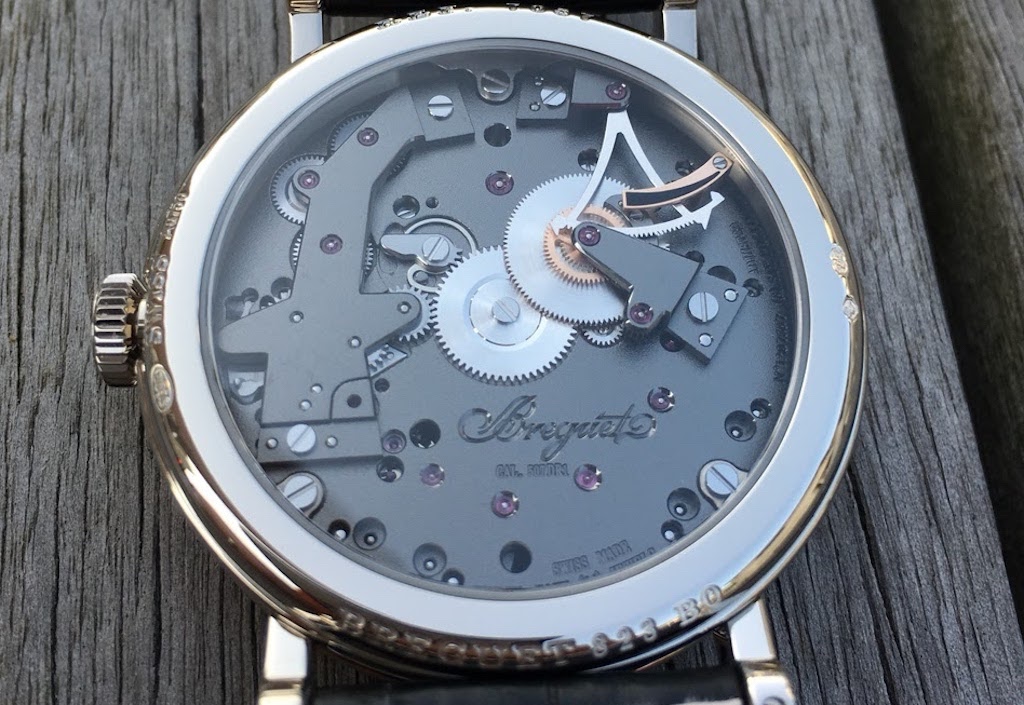 Gronefeld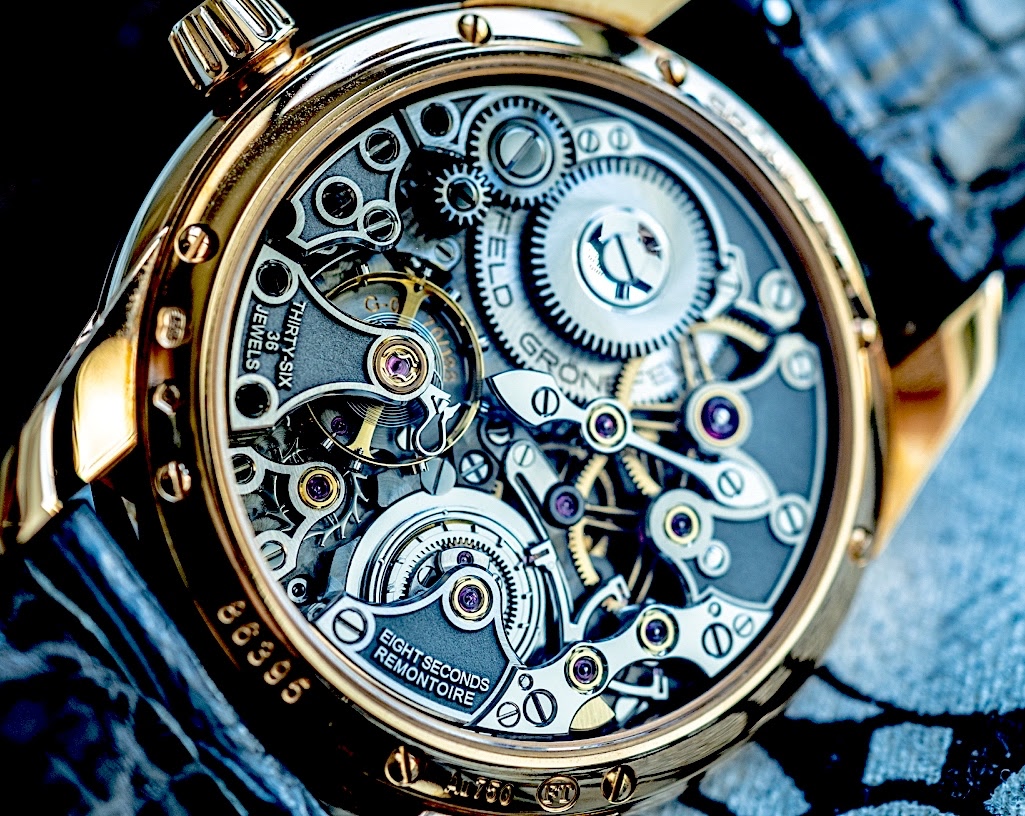 Montblanc star gear explained here
Omega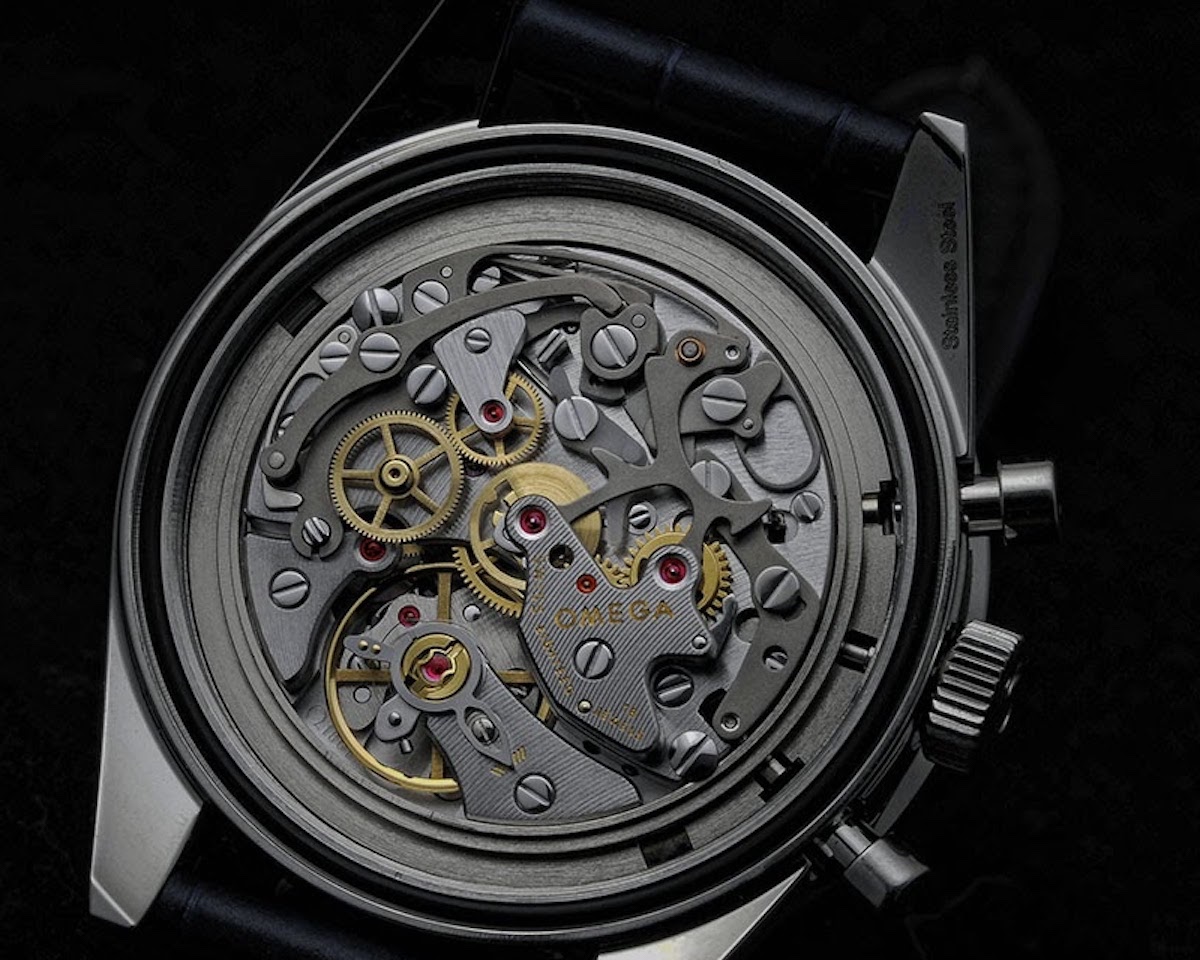 Patek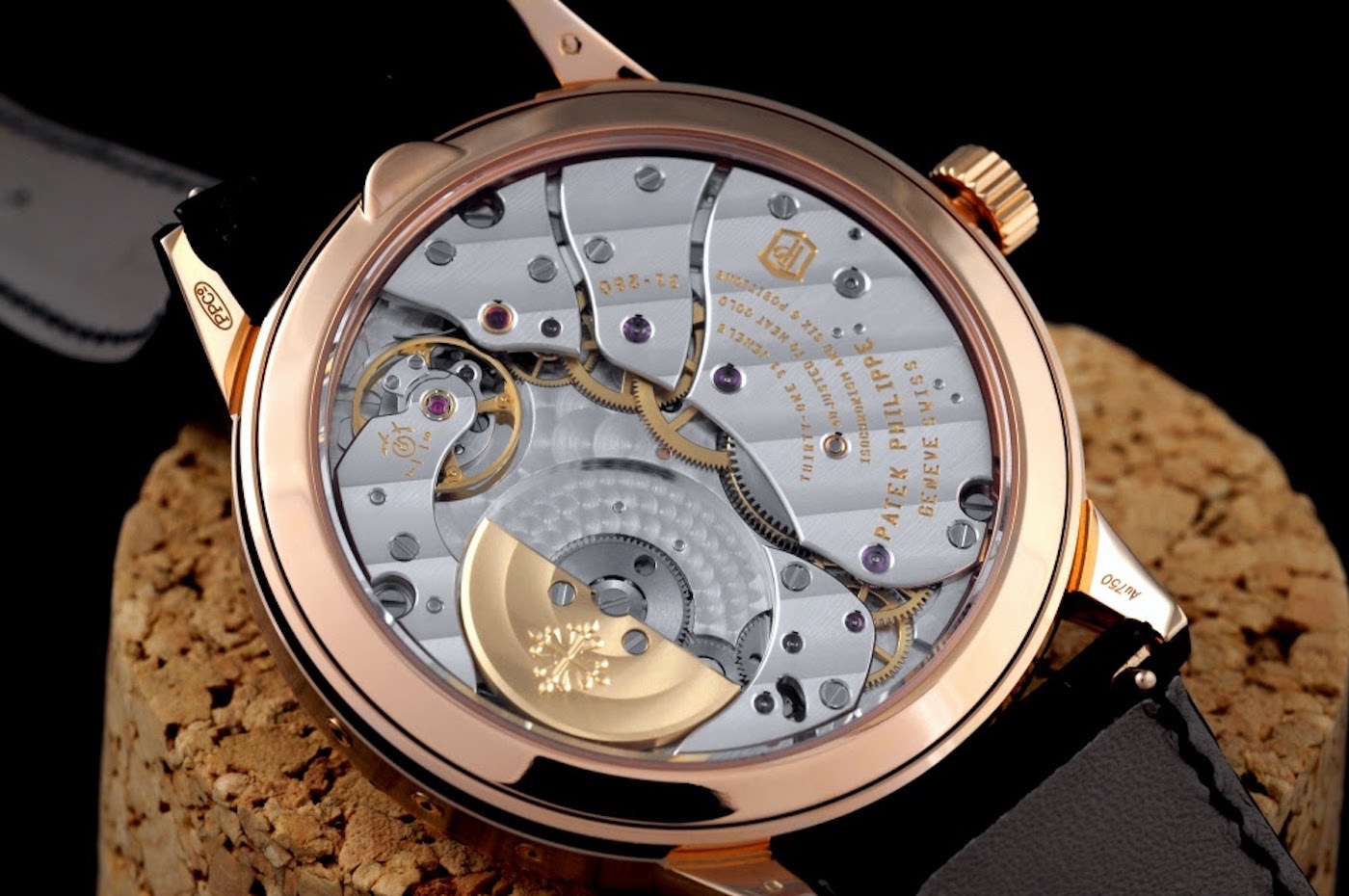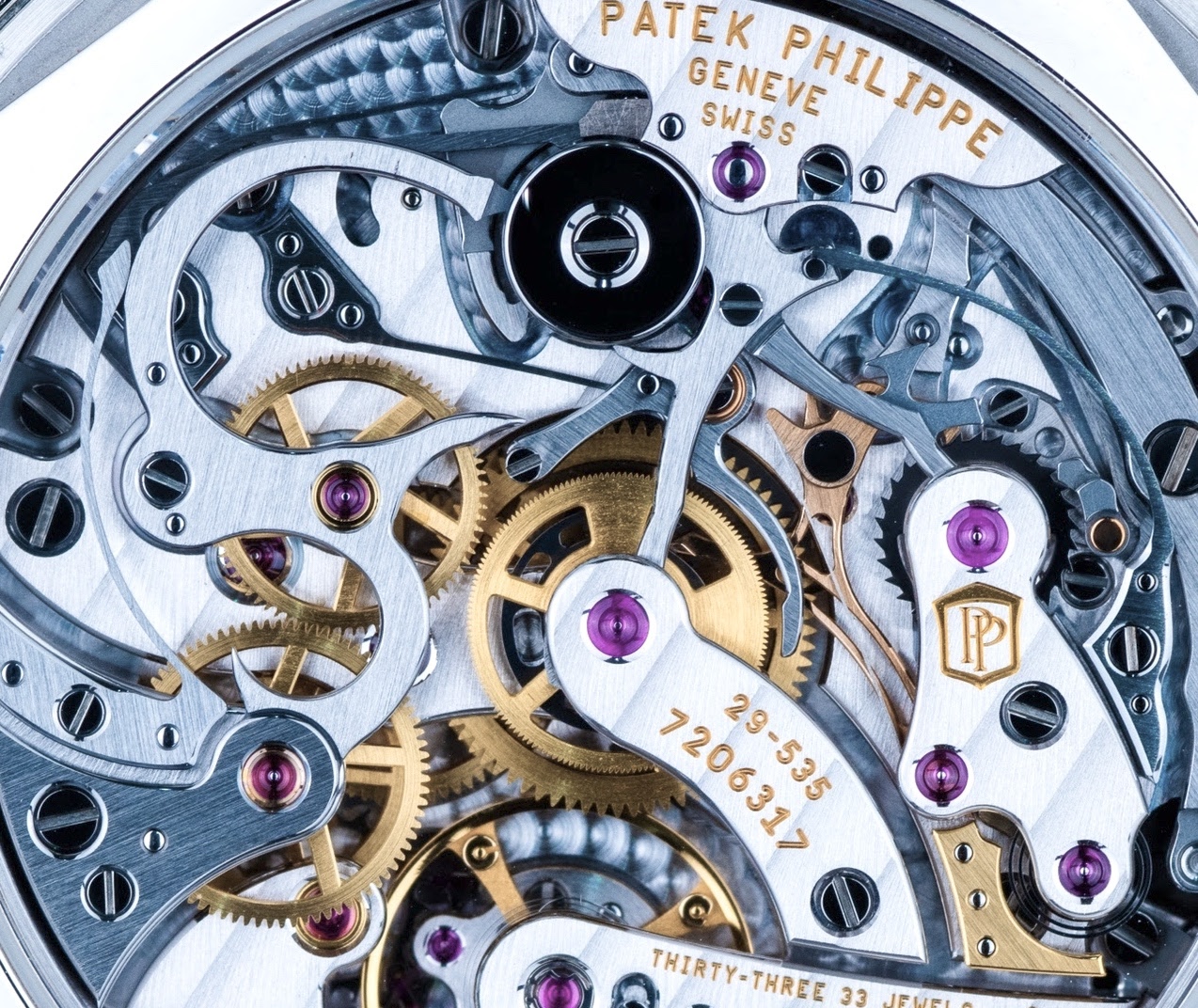 Rolex
(only Jocke takes them apart, and with no see-through caseback, images are few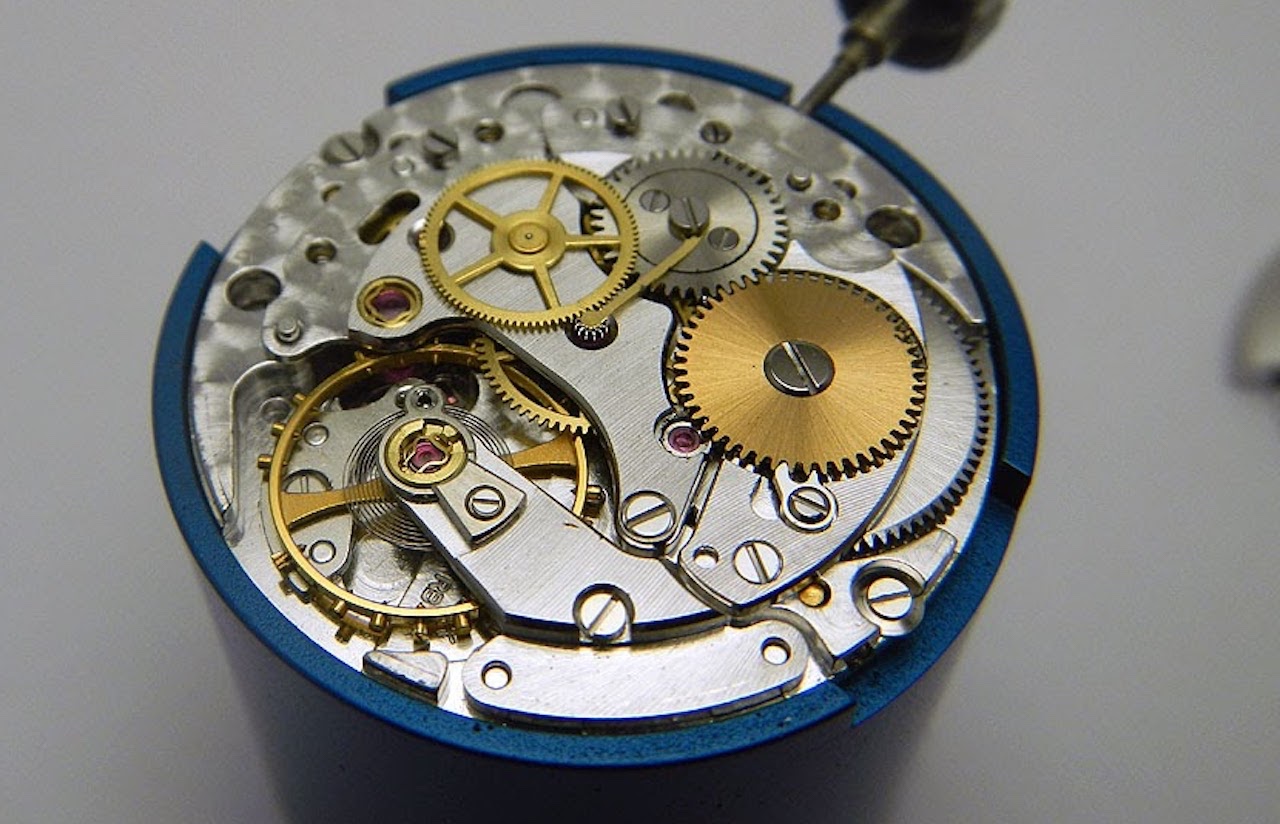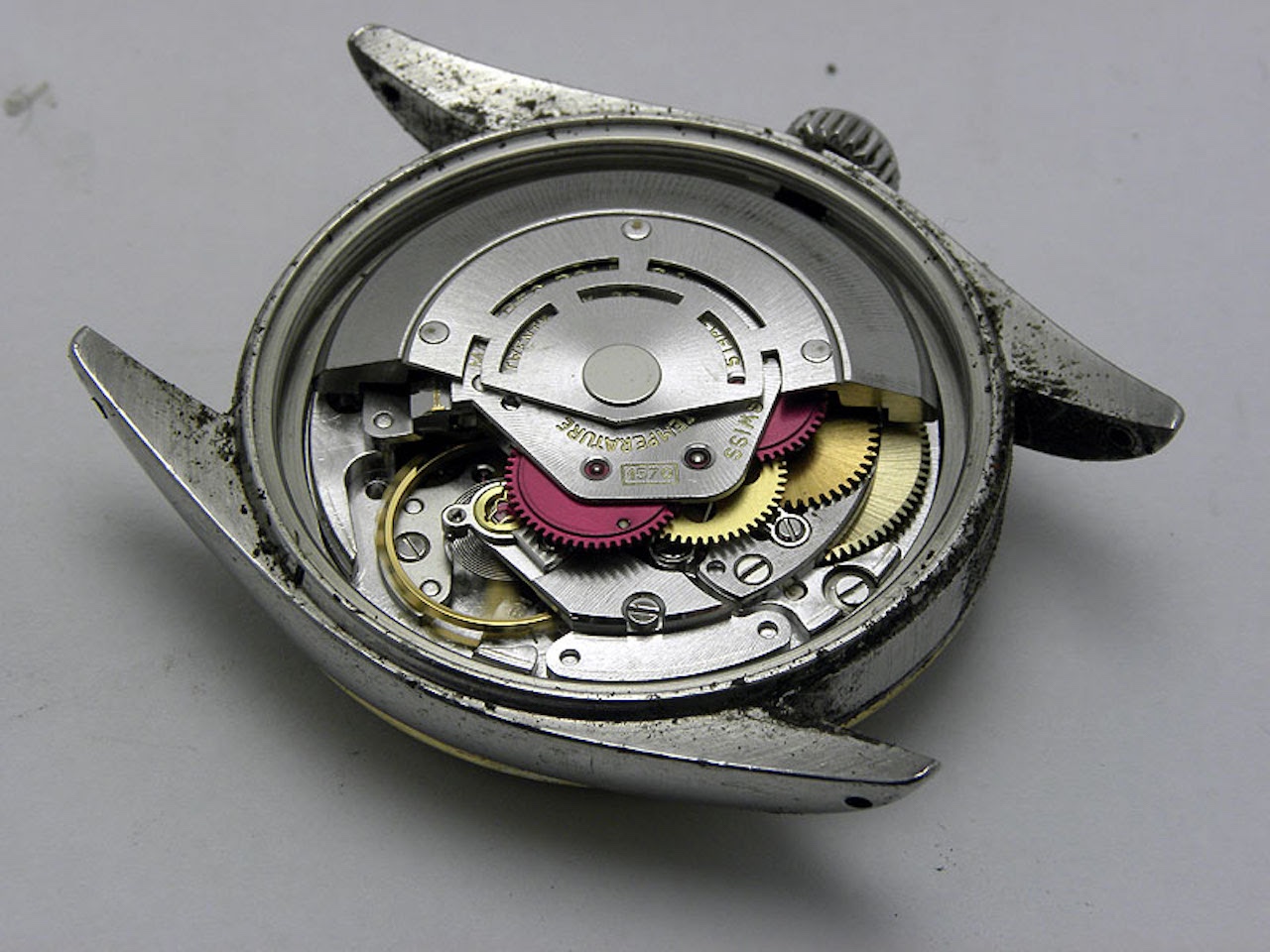 Seiko, Credor Grand Seiko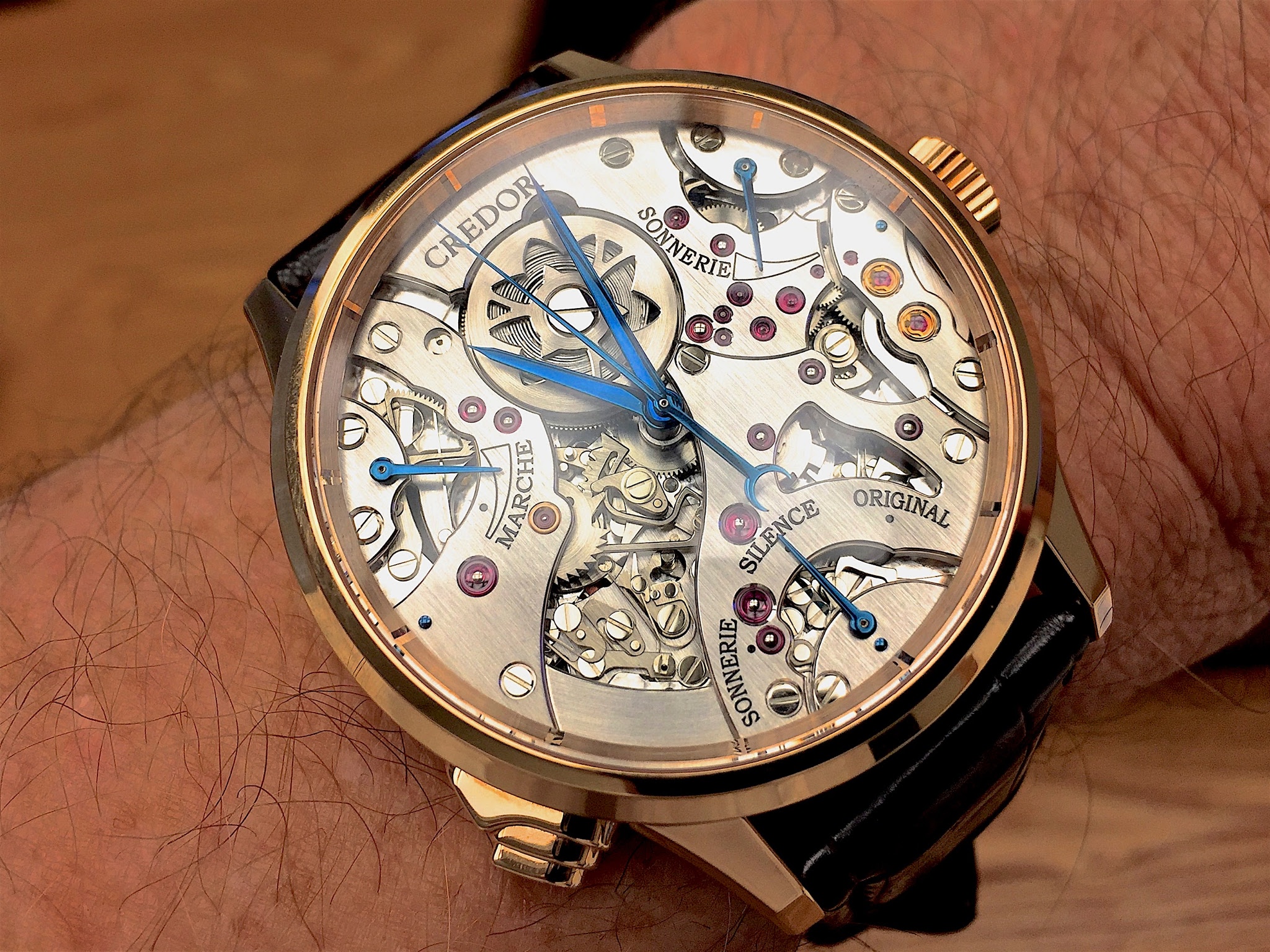 Vacheron Constantin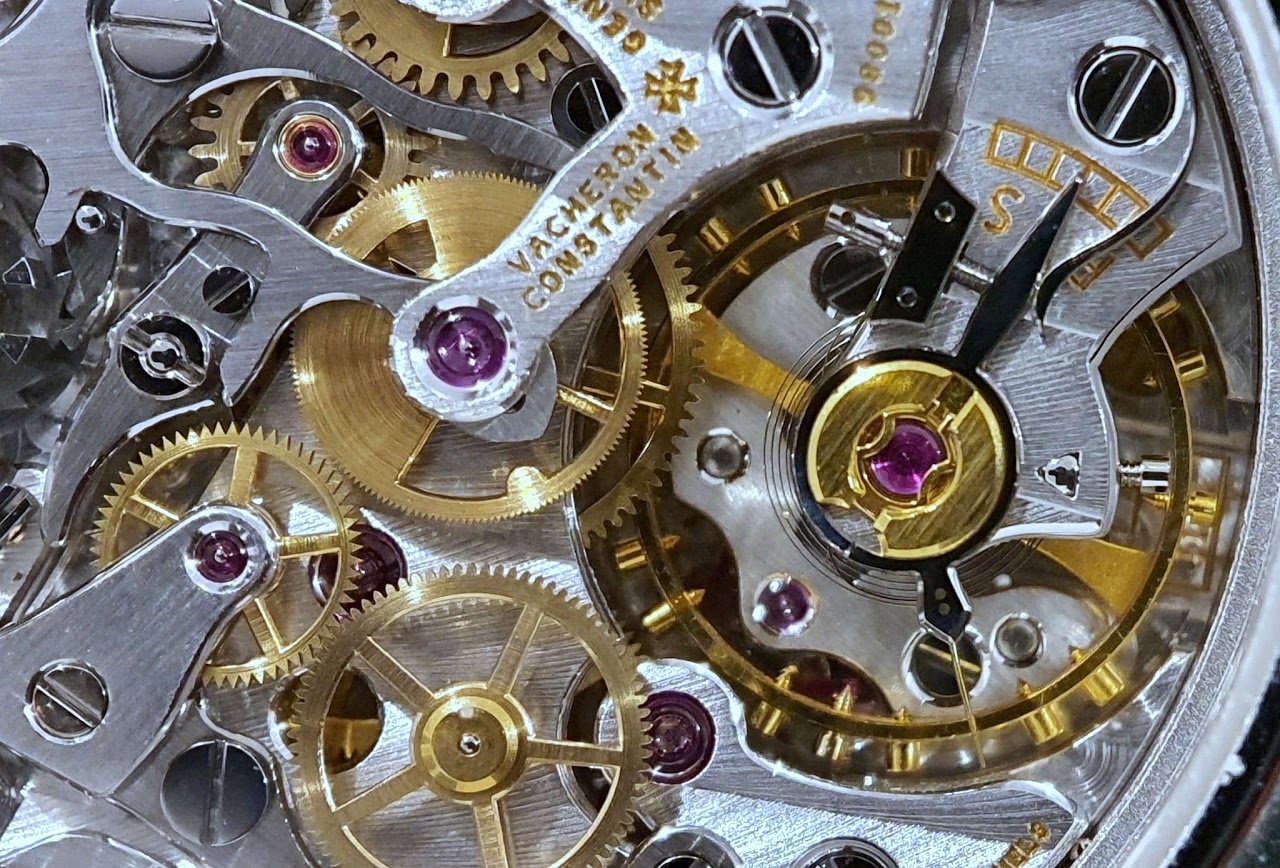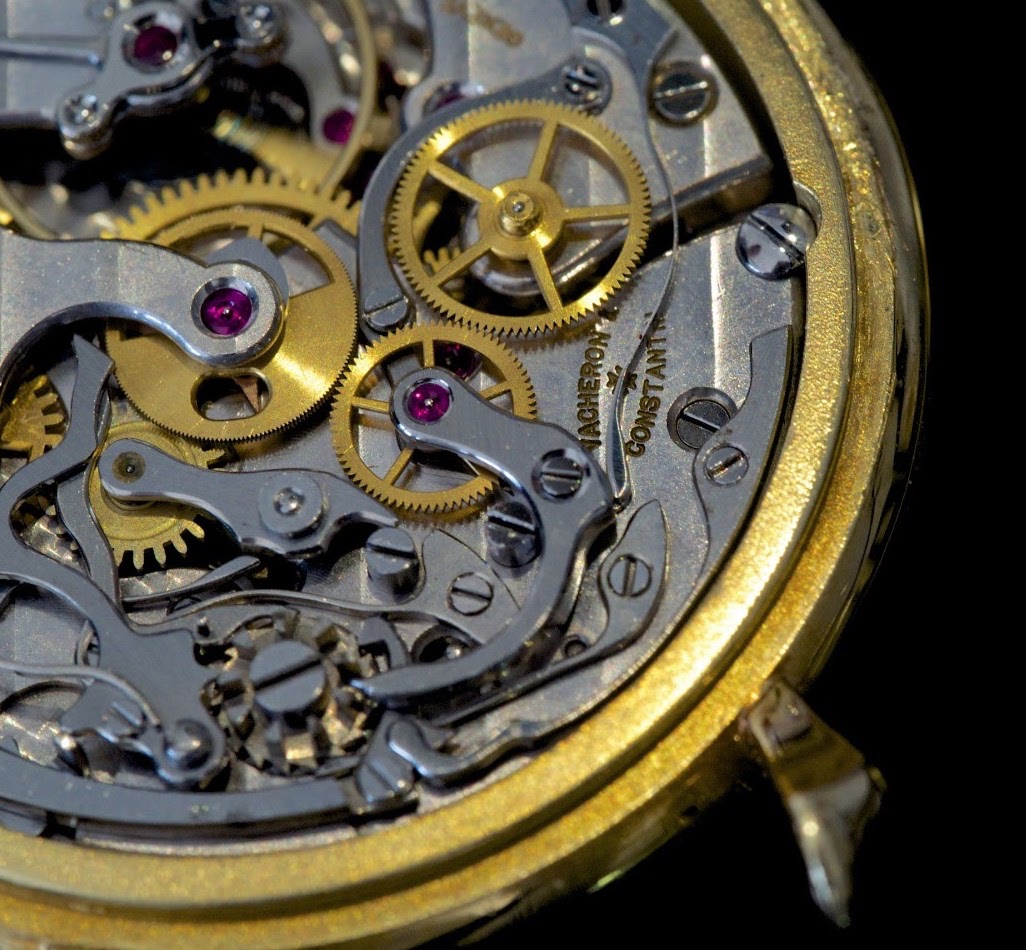 ZZ Random Pocket Watch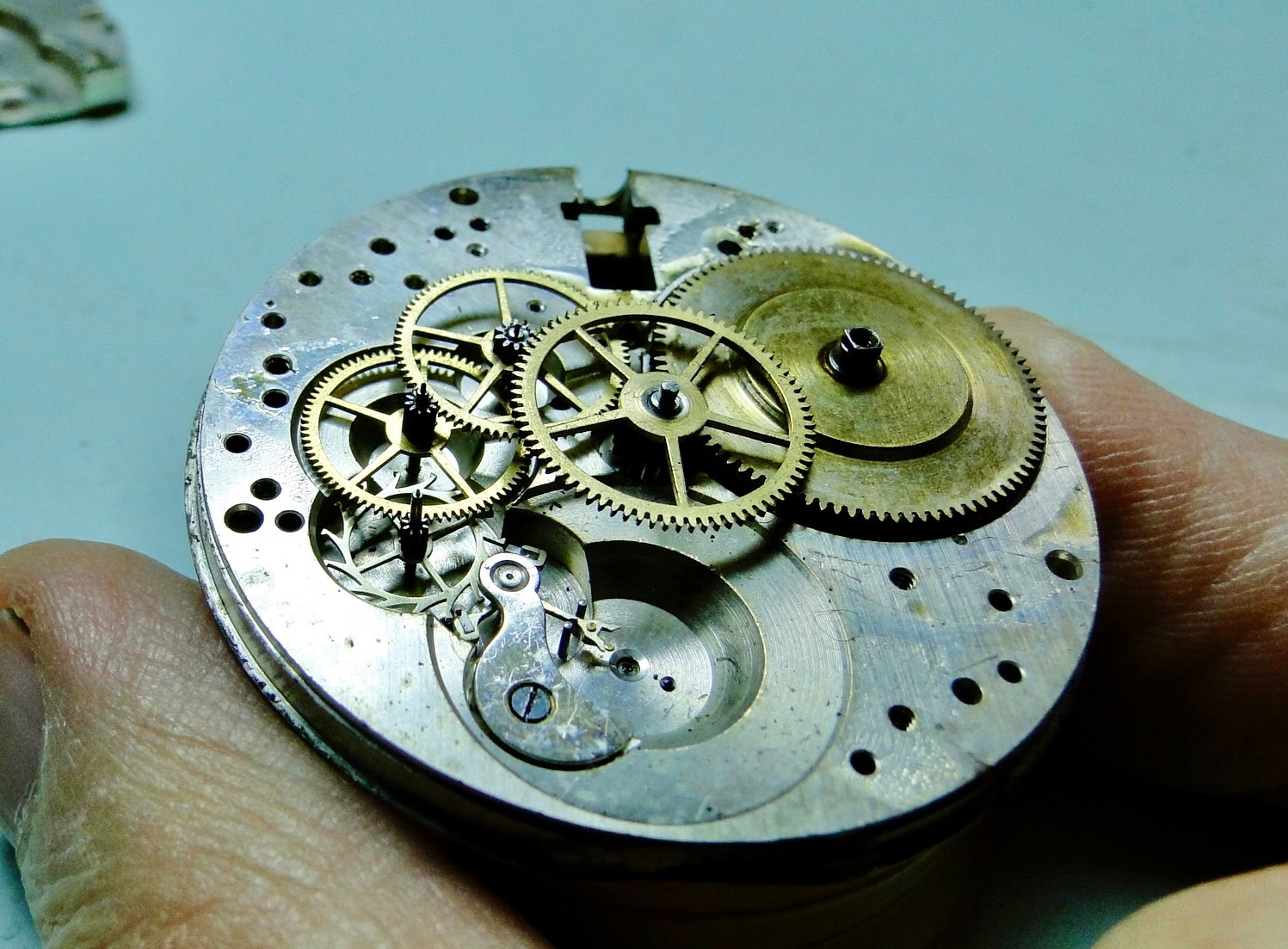 Finally, one other kind of gear assembly, the right angle or bevel gear most often used in a watch's keyless works (the bit that winds the barrel/mainspring and adjusts the hands). Seldom seen because it's under the dial.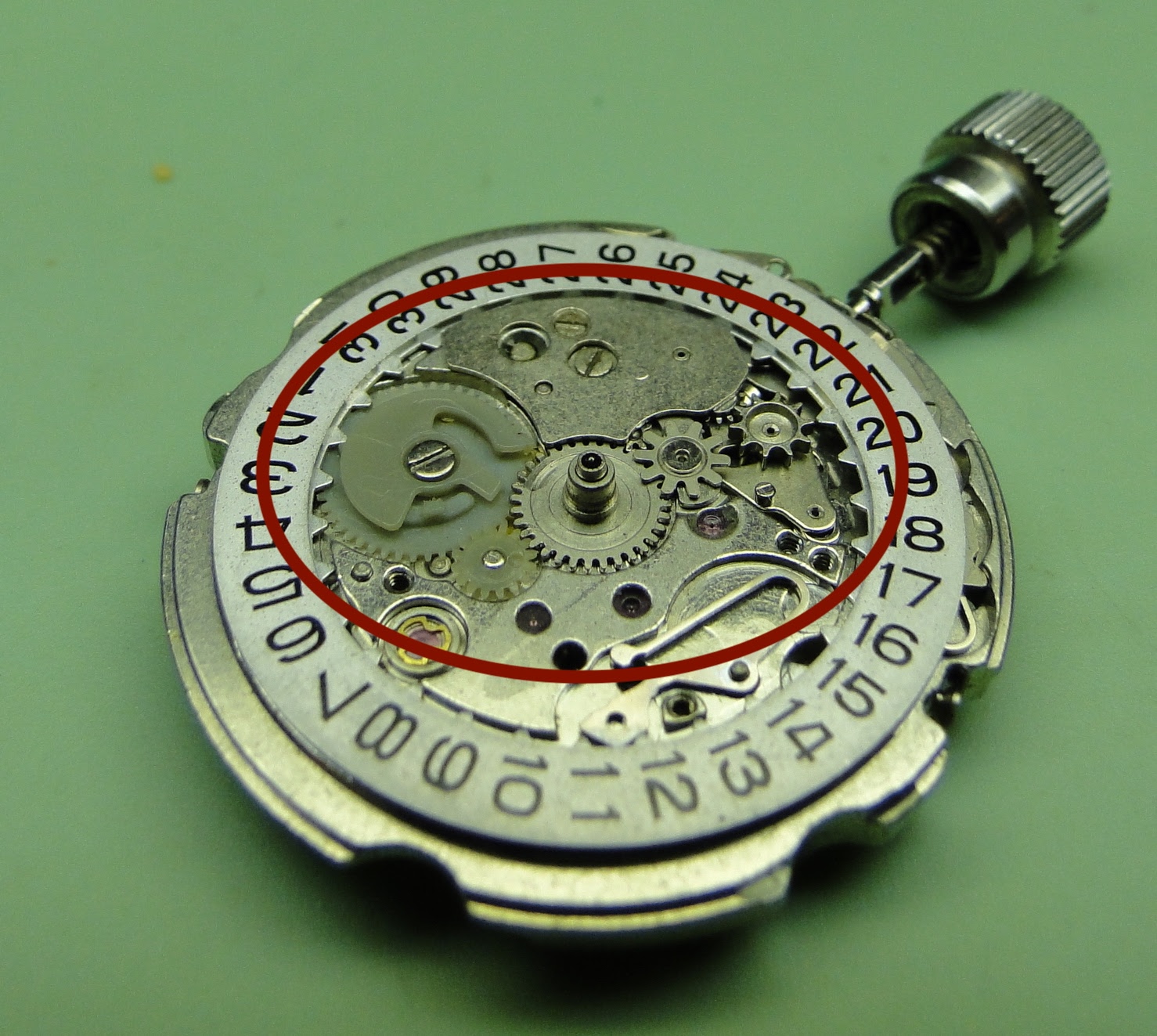 and related gears that drive the date wheel (if equipped)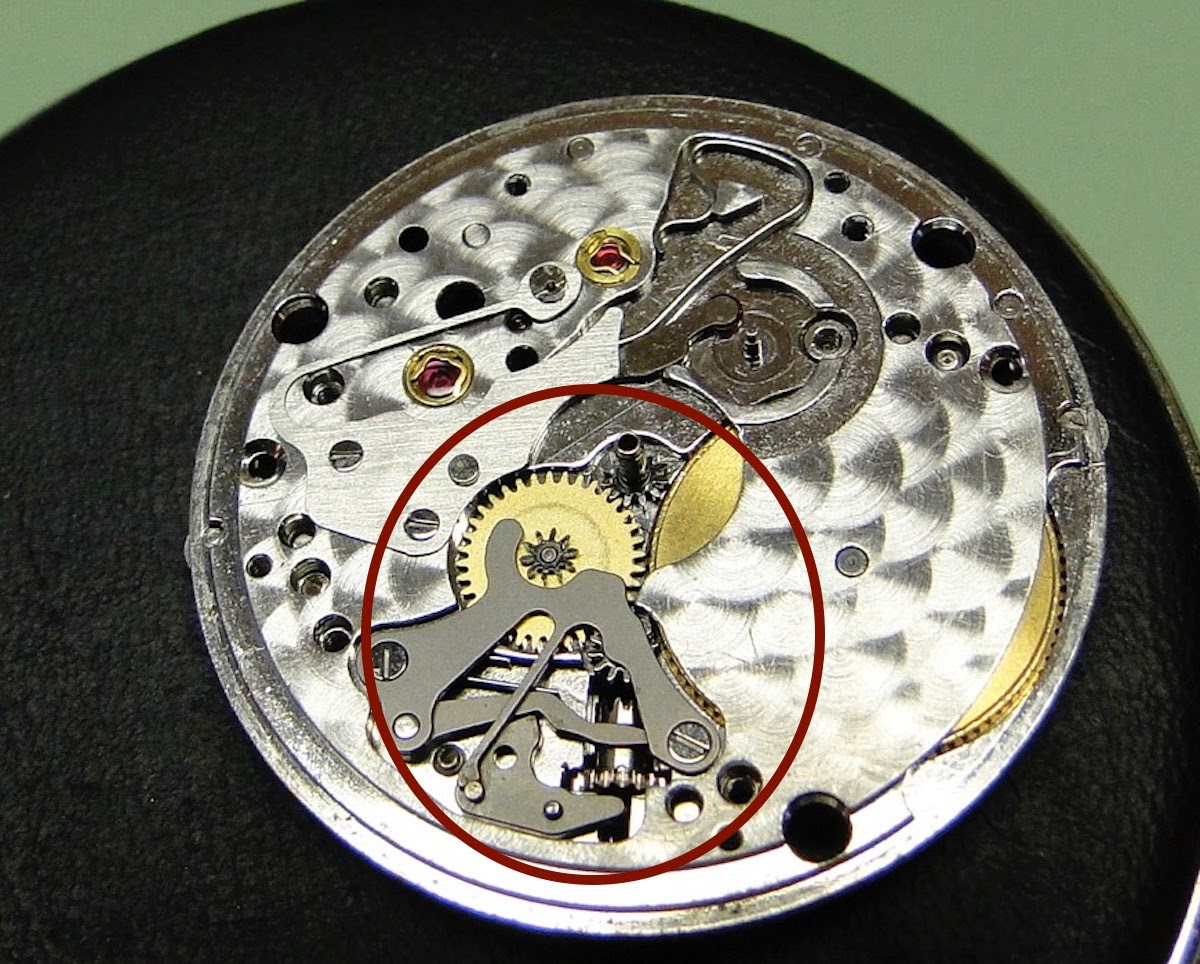 OK, the easy part is over now. Class begins in Part 4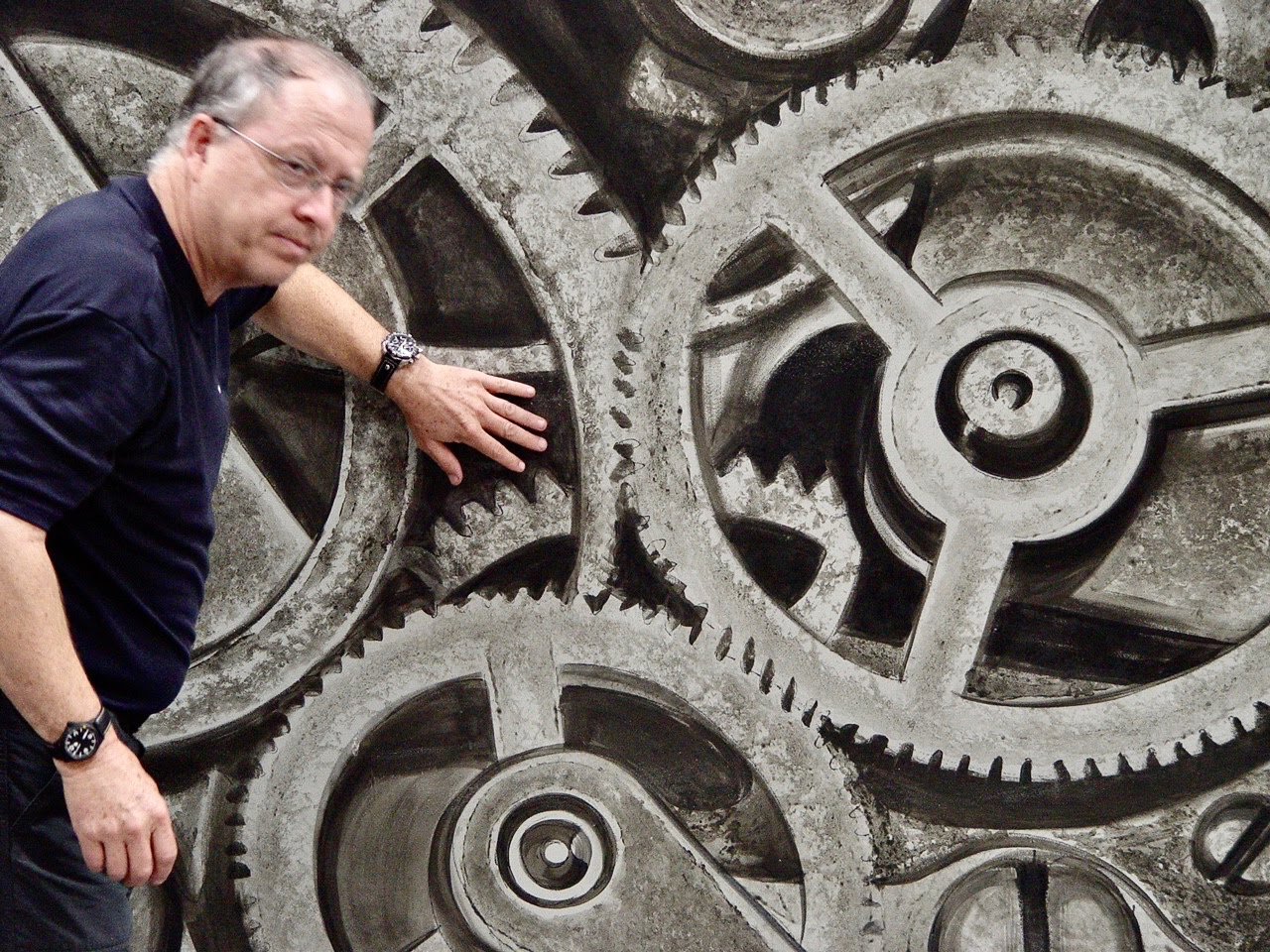 Cazalea
More posts: