Marcus Hanke
[PuristSPro Moderator]
11239

A family shot - and the story behind
What we see here is a proud family of the House of Ulysse Nardin. Dad, Mom, and the young heir and successor to the throne. As is so often the case, the youngster has outgrown both his parents.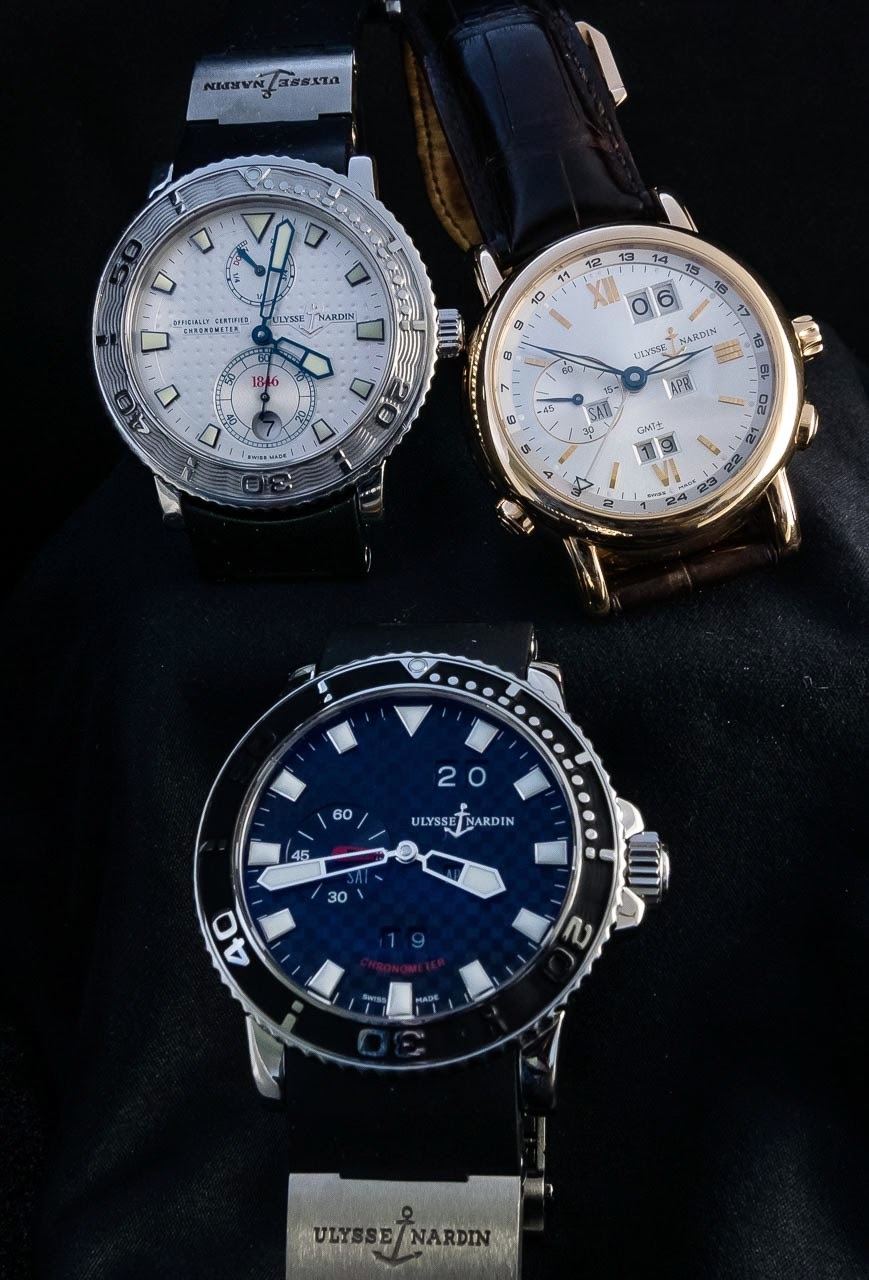 However, before this happy end was possible, some obstacles were to be overcome. Here is the story:
There once was a beautiful young lady of noble descendance. Her name was "La Perpetuelle":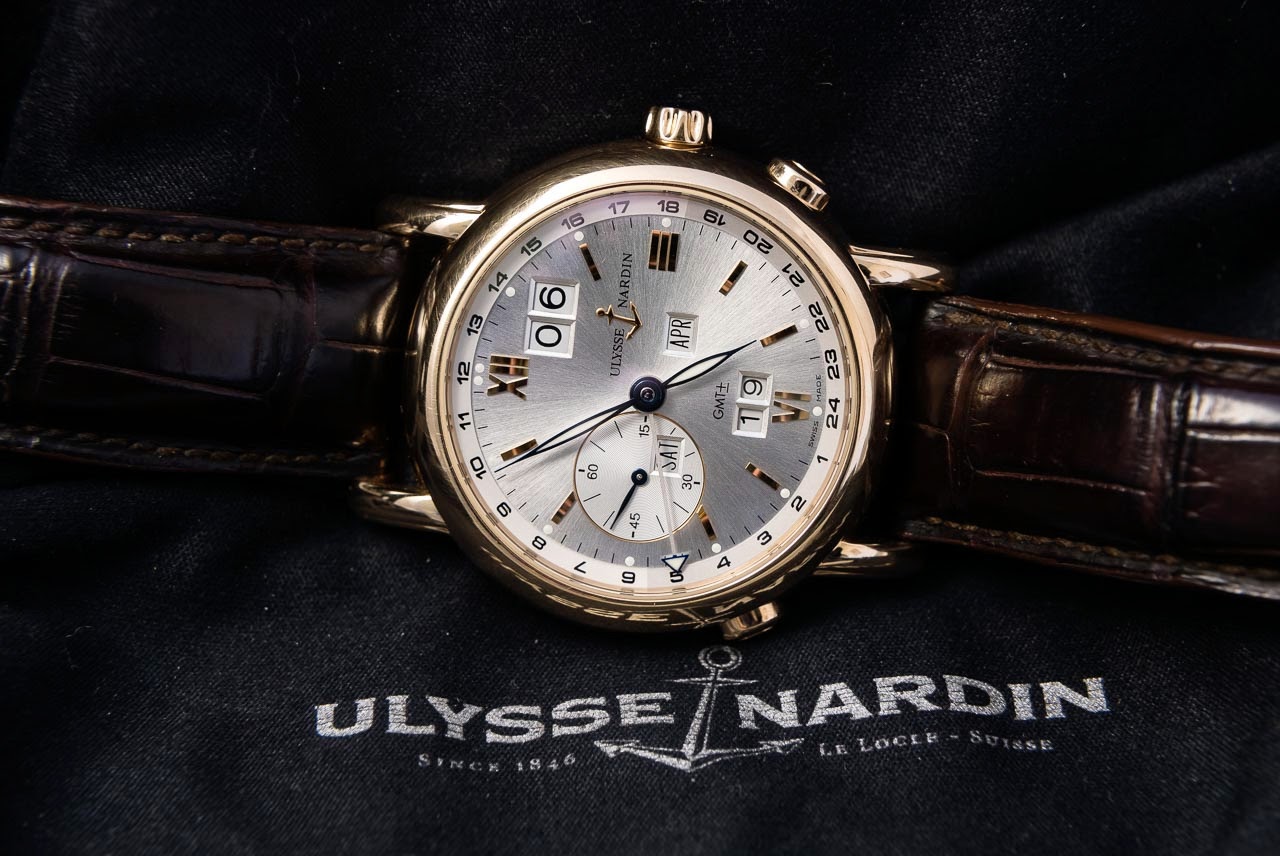 Her parents were very fond and proud of her, aspiring to find her a husband from the highest ranks of society: "You will only get one of the very best!", they said. "The Baron de Tourbillon would be a wonderful match. Maybe even the Comte de Sonnerie might have an eye on you!" So Perpetuelle grew up with prospects of a bright future.

But then, however, on a trip accompanying her parents to the seashore, she met him: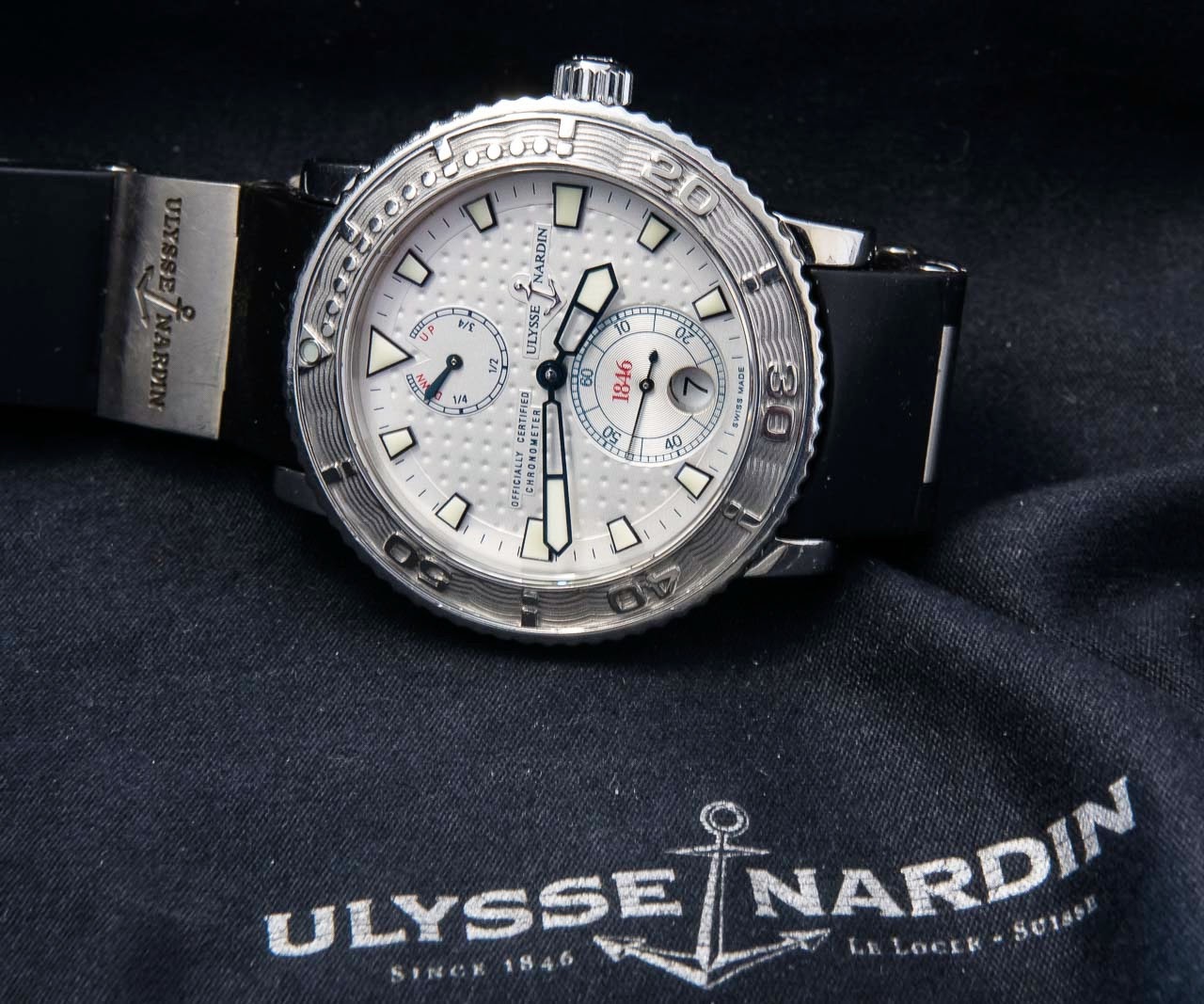 The girls in her class were all crazy about "The Diver", as he was called. He was strong, virile, with a hint of fashion. Passing by on the beach, he flashed his shining diving bezel at Perpy - and she was lost in an instant.
"Him, or noone!"
Of course, her parents were shocked, and once their shock was overcome, angry: "No way you get to marry this .... this ... shameless sports watch! He doesn't even have a manufacture movement!" Perpy shouted, cried, insisted. "You put shame on all your family!", was all she got as a reply from her parents.
In the following night, Perpetuelle ran away from its watch winder bed at home.
A year later, she returned. Together with The Diver, who pushed a baby carriage. "His name is "Acqua", Perpetuelle stated into the aghast faces of her parents.
Well, another timespan later, the kid had become an attractive young man leaving no doubt about his parents' genes: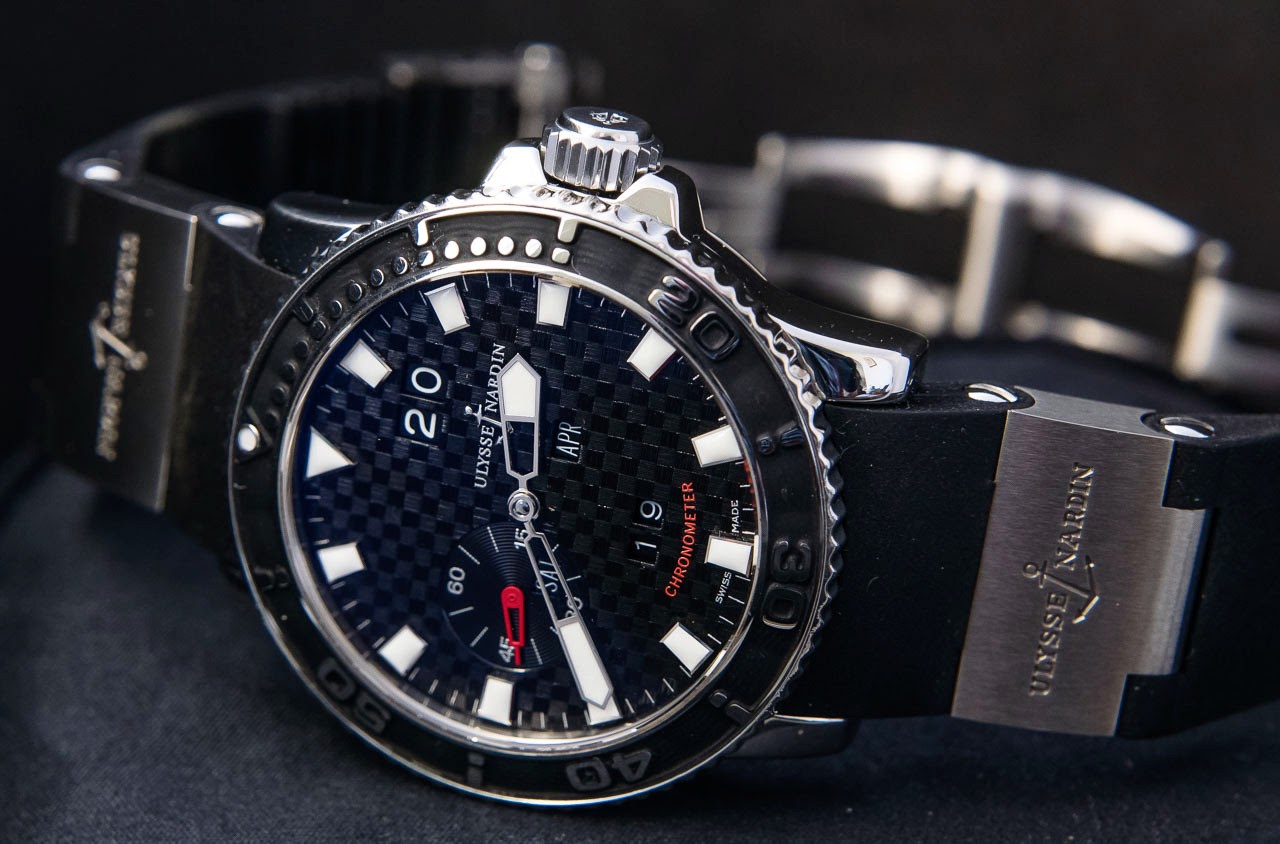 Acqua has his father's diving bezel, hands and markers, his strength, 300 meters water tightness rating and chronometric accuracy. His preferred style of clothing also replicates father's preferences: rubber and titanium. From his mother, however, Acqua received the most valuable gift: Within his sturdy shell of stainless steel beats a manufacture movement with a perpetual calendar. The best of both worlds. ... well, nearly so. One of Perpetuelle's atributes were barred from Acqua - the second timezone. Its two pushers would have compromised the sportive abilities, and - to be honest - Perpy had never used it, so noone thought it amiss.
The Diver became the best of fathers for Acqua, teaching his son to swim ... eh ... to sink ... to shine at night and to be accurate. Here we see the proud father aside his Acqua: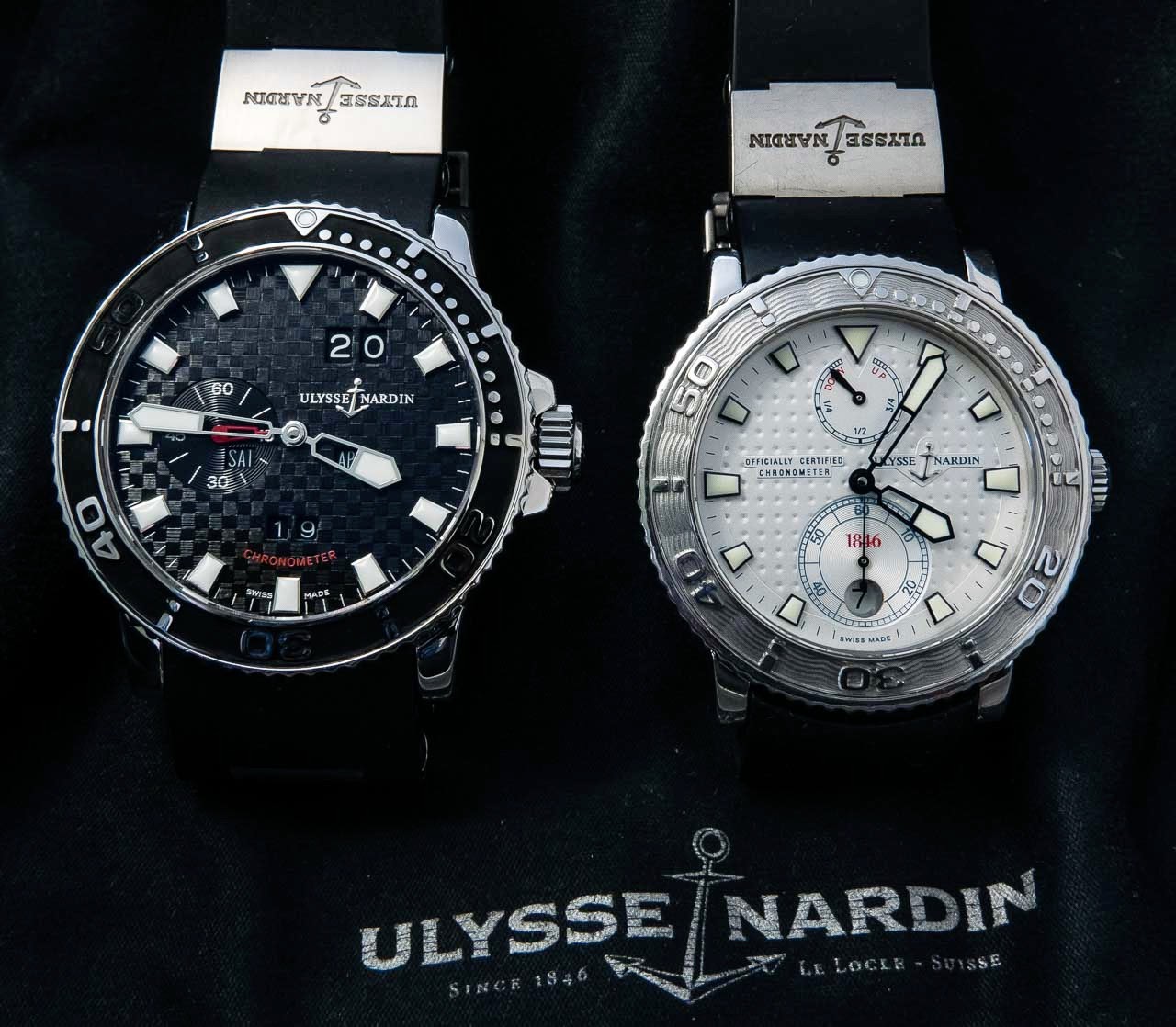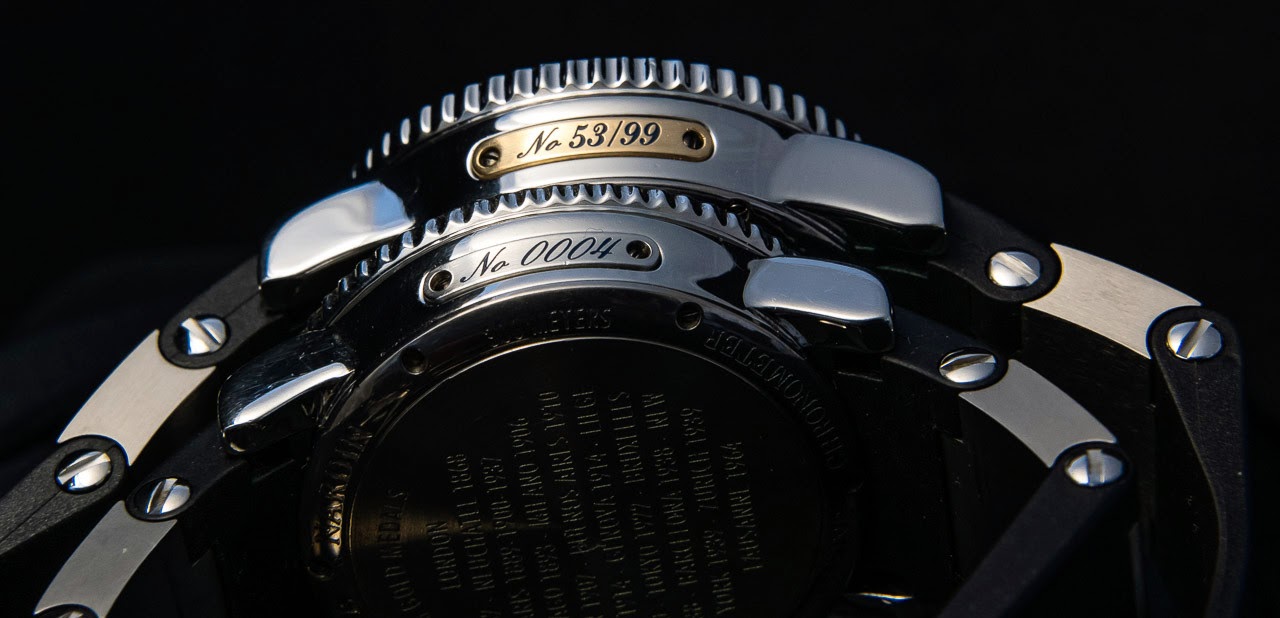 Finally, the rest of the Ulysse Nardin family got over the shock and accepted what they had previously considered a freak (well, shortly thereafter, the family really had a freak in the house, but that's a different story!). Only the Comte de Sonnerie was heard murmuring: "Impossible, a scandal. Steel! dingding!"
So we end this story with a happy end and another portrait of the happy family: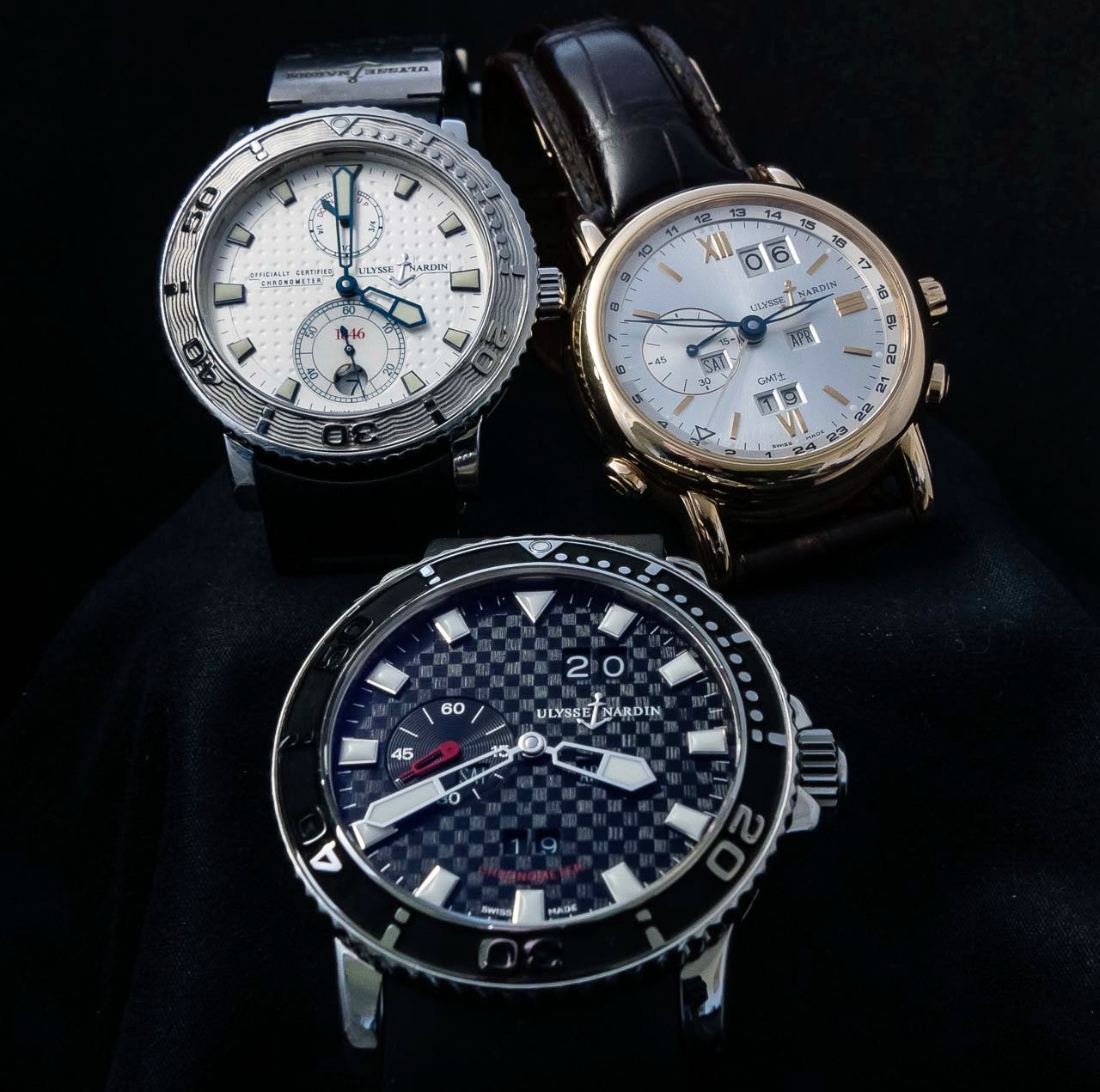 Marcus
"Eh, honey! Have you by chance noticed that our son has a black face? But we both have white dials. Do you have any explanation for that??"
---- "Oh, dear! That's only a matter of light reflection. *stammer* And age. *gulp* Just like the Lippizaner horses. When they are young, they are also black, and become white later ... much later ... uh."