<!iframe style="align:center; height: 250px; max-width: 100%; width: 100vw; overflow:hidden;" src="https://storage.googleapis.com/pubzapuscentral/watchprosite/ad/adsGO10/index.html" frameborder="0">

Poktori
110

<!tag blob="forumpost.visitstar">
Piaget's sunburst dial
Having ogled some Calatravas for a while, I finally pulled the trigger on an Altiplano 60th Anniversary in 38mm. The dark blue sunburst dial may be the best I have ever seen. Black in the shade, dark blue/purple in the sun. I would have loved a display back, too, but this dial is unlikely to make me want to "see more" any time soon. I think sunburst dials are a little underrated/underexplored.

R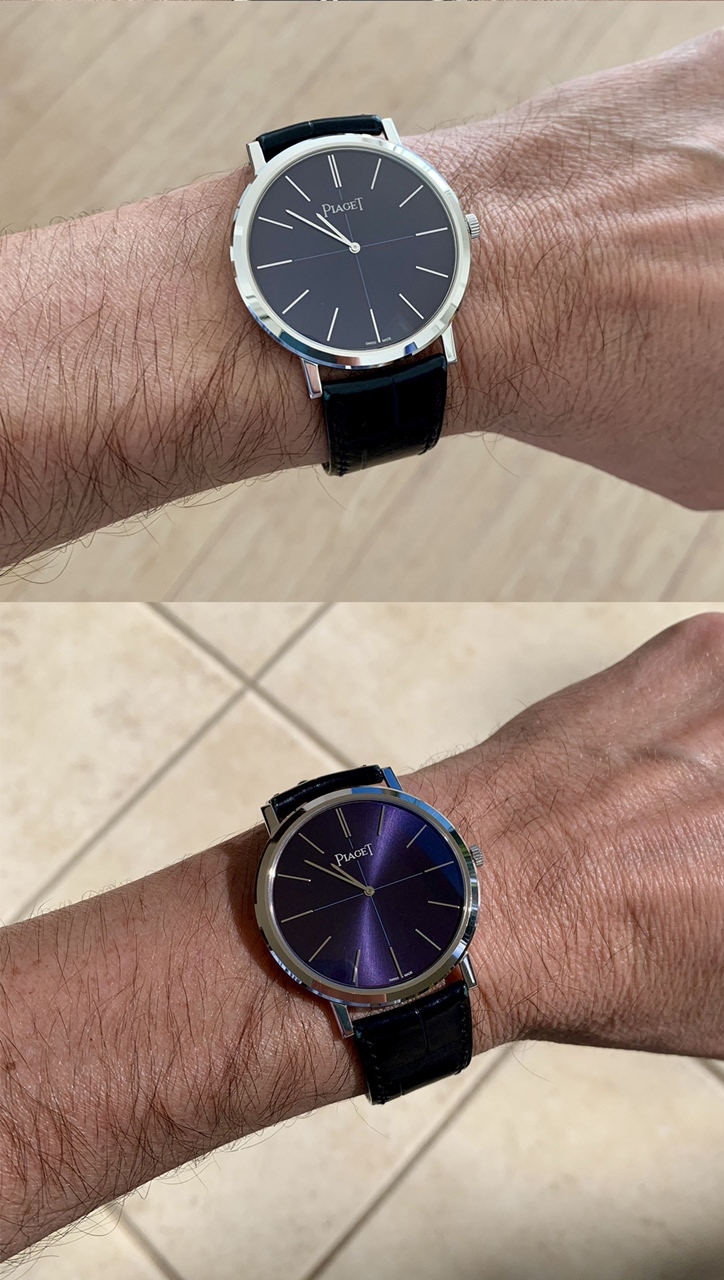 <!tag blob="addthis.follow.small"> Comments:
view entire thread
Piaget's sunburst dial
Having ogled some Calatravas for a while, I finally pulled the trigger on an Altiplano 60th Anniversary in 38mm. The dark blue sunburst dial may be the best I have ever seen. Black in the shade, dark blue/purple in the sun. I would have loved a display ba...
Outstanding!
Don't look back. The Calatrava will always be there if you want to add one later..
:-)
Thank you very much. Yes, and I suppose the Calatrava is unlikely to change any time soon.
Huge
Altiplano sunburst dial is changing visually when different light bundles hit the dial. From another price range, my Longines change dial color when other light bundles hit the dial. The manual do not speak of a sunburst dial. ...
My cat did it, but the scratches healed
I gave her much attention, it was a play or leave me alone message. She is so cute, i want to hug her. healed shot. My cat scratch my nose to bleed. But it was a little drop of blood. ...
A great choice!
Elegant, sophisticated, understated - and not boring. The size suits you, too. Well done. Cheers Marc